Introduction
We are going to show you how to get multiple links in your Instagram bio and how to find a link in bio on Instagram.
as you know  Instagram only allows you to have only one URL link on your profile. You could link it to a different profile or a  hashtag link. where you will go to a hashtag and follow the hashtag so, there are the three different types of links.
What we want to do is showing you a tool that you could use to get more external URL links that will take you to different websites.
First of all, we will give you a brief explanation of how to find links in bio on Instagram.
You may need to find the Instagram URL for a variety of reasons, including advertising or to be able to use some services outside or inside Instagram or even to share it.
How can I find my link in bio on Instagram?
To find your URL on Instagram you first need to know your Instagram username it is very easy to do.
To do this, just type in your username at the end of this URL: "www.instagram.com/Insert Username Here".
For example, if your username is Leonardo Dicaprio, your URL is www.instagram.com/leonardodicaprio/.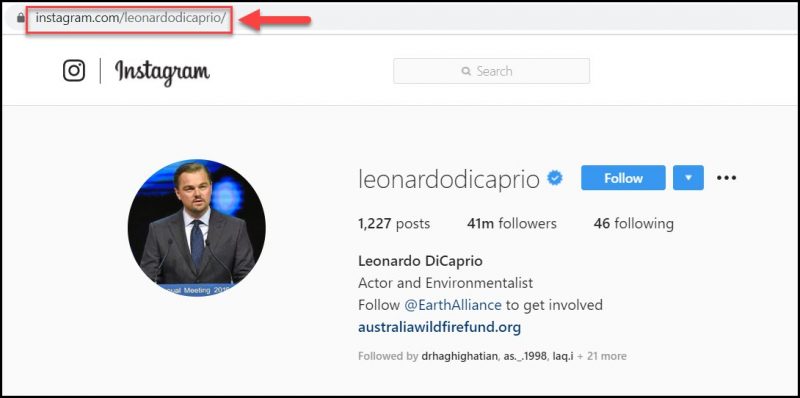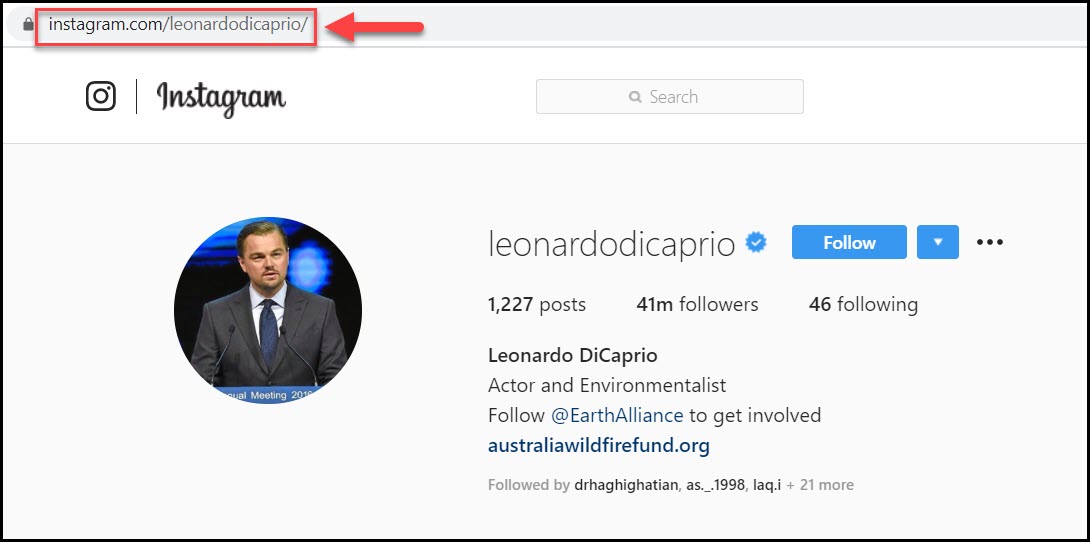 Now that you've learned how to find your Instagram URL, we'll move on to the next tutorials.
can you put links in Instagram posts?
Adding links to Instagram posts is one of the limited capabilities for Instagram users, and here are some ways to fix this.
One of the practical ways to put links in Instagram posts and redirect users to a particular website is to put short links in the posts.
There are many link shortening services on the internet, one of them is Bitly.
When you shorten a link and paste it into your Instagram posts, your Instagram page's followers and visitors can easily remember the short link and paste it into their browser. This is of course not a definite solution because as we said before, this link is not clickable. But you can use tools like MyUrls.bio by AiSchedul to put several clickable links on Instagram.
How to add a link on your Instagram bio and how to include multiple links in a single link
In fact, Instagram biography is the only place where you can put a clickable link and if you are a little clever you can make the most of it. We'll teach you how to put a link in your biography then, will teach you how to include multiple links in a single link using MyUrls.bio.
1- Open the Instagram app and click on your profile icon at the bottom of the page.
2-Tap "Edit Profile" at the top of the screen.

3-Enter your URL in the box for the website, then press Done.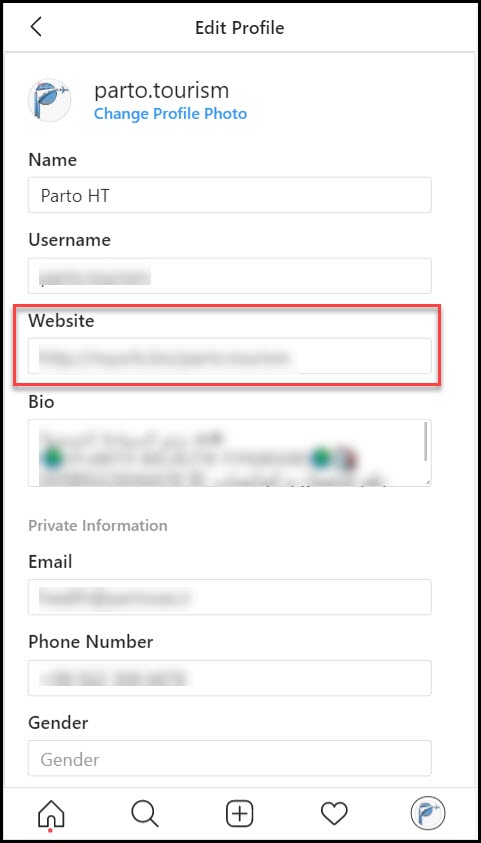 As you can see, it was very easy to add links to your Instagram biography, but the problem is that you can only add one clickable link and Instagram is not very link friendly. You have only one place for people to look at your website. But if it's not enough, you need to use a link tool to add more links. we are about to reveal the smartest way about that.
How to have multiple links inside of your Instagram account.
what we are going to use a special tool link called MyUrls.bio by AiSchedul.
MyUrls.bio by AiSchedul is an online service for managing and adding links to Instagram posts and bio. MyUrls.bio lets you manage your images and links by creating a personal page. When you sign up for on this site you will receive a MyUrls.bio link and you can use this link on your Instagram page to allow users and visitors to your Instagram page to view your own URLs.bio page as well.
After registering and creating a free account on MyUrls.bio, connect your Instagram account in its dashboard. Now we are going to show you exactly how you can have each post in your Instagram account direct to its own special URL or link which is great for promoting your blog or products that you might be selling on your website and so forth.
Click here to start registration on this platform to be redirected to the homepage of the site.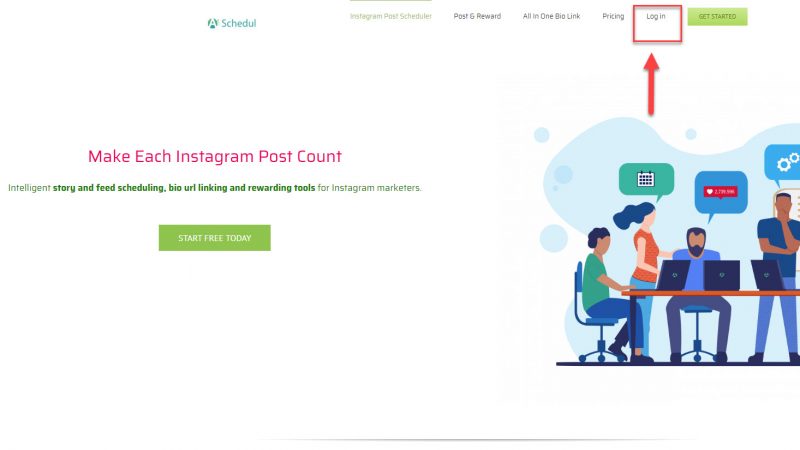 Now what you need to do is simply click which is sign up for free in the eight-second.
So you do not need the credit card or anything like that you can test it out for absolutely nothing and then all you do is enter the information that AiSchedul asks you.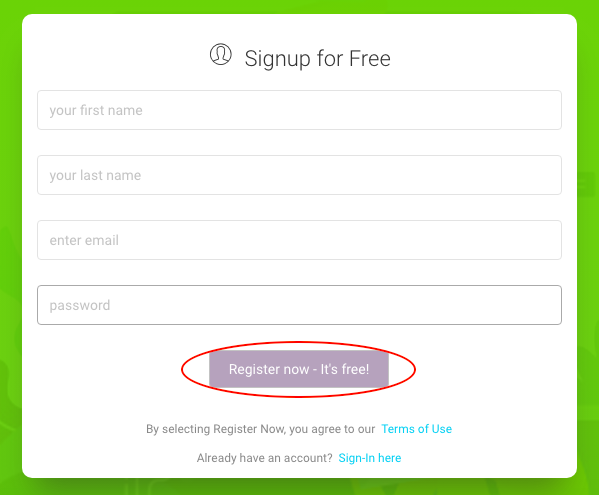 You will now be taken to a page called Dashboard and you can add and manage multiple Instagram accounts on this page at the same time.
Click on the Add Instagram Account at the top of the page to add an Instagram account
Then enter your Instagram username to add your account to your dashboard page.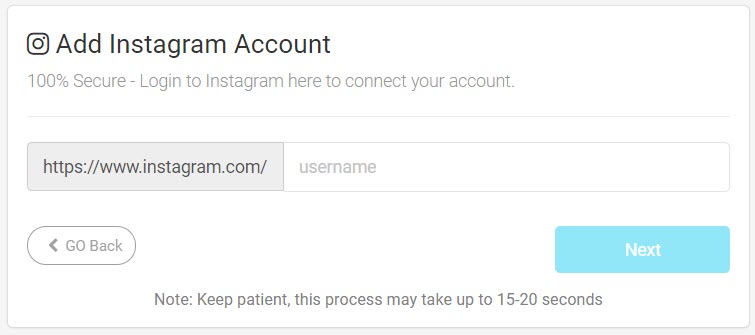 You can now view and manage your added accounts on the dashboard page. Click Manage Account to manage any of the accounts you want.


How to Build Your Landing Page Using MyUrls.bio?
Click the Manage Account option after logging into your dashboard page. Then, select the Bio-Link option.

What MyUrls.bio will do is generate a special page for you. So that every time you post an Instagram there is a link in the description. When people click on the link inside your bio will redirect to a page you have created by MyUrls.bio.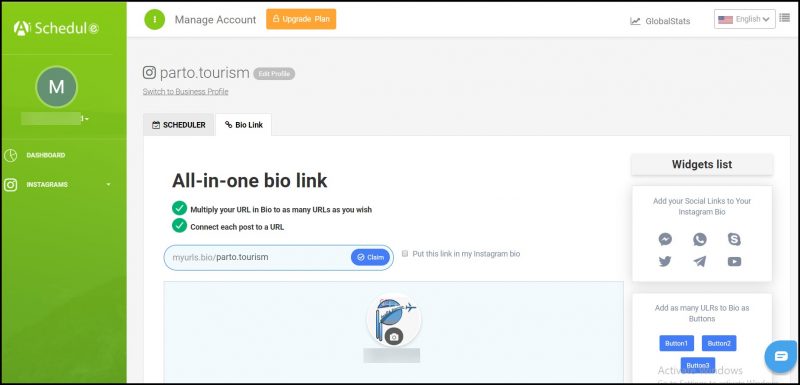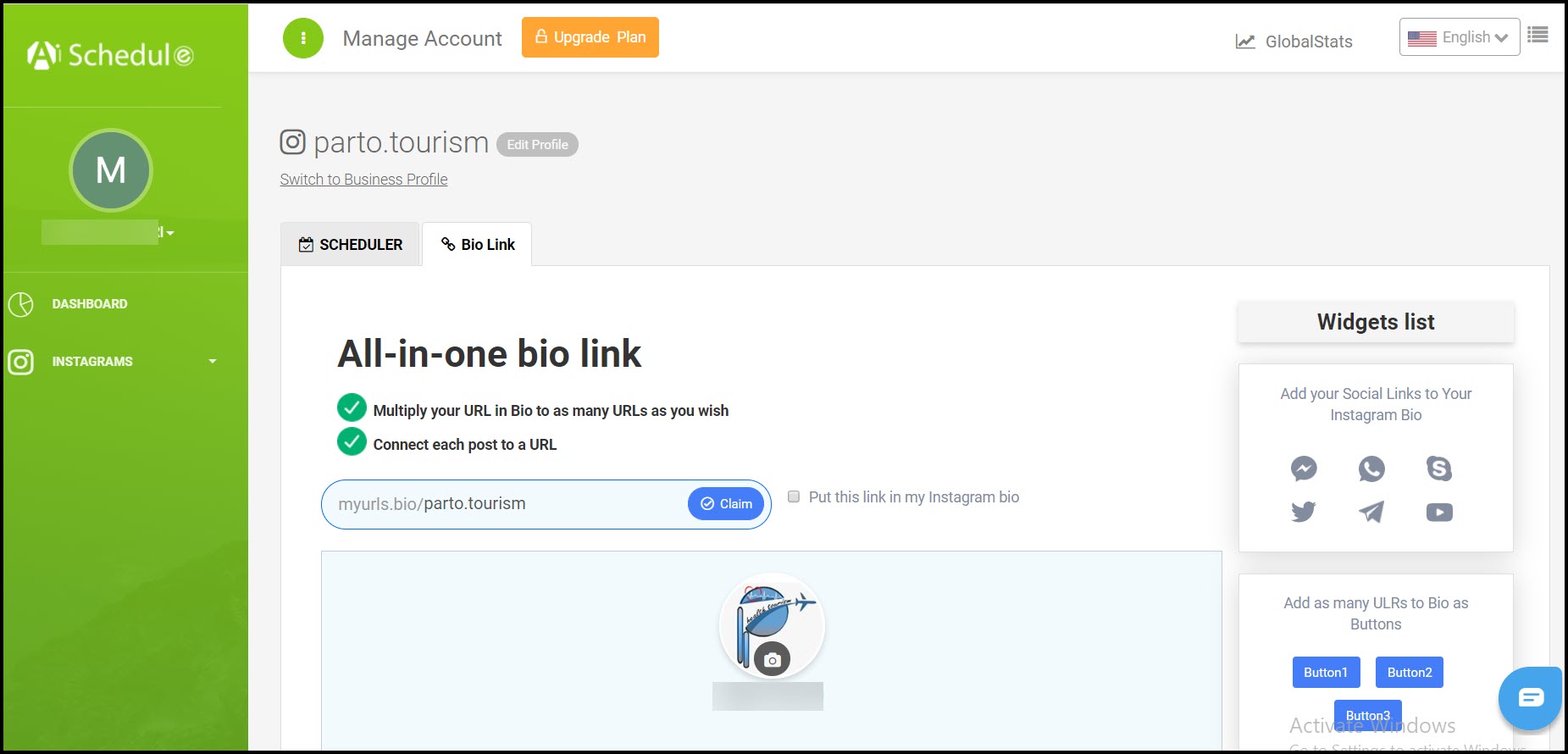 So this way when people click on that link inside your Instagram bio they will be presented with all the different posts that you have done previously containing the link. It makes it a lot easier on you when it comes to mentioning your Instagram and you won't have to keep changing your link inside your bio every time. It is just one link for all your different posts which is very tidy.
More features of MyUrls.bio by AiSchedul that make it unique
Multiple Account Posting
Story Posting
Hold Instagram Contests
Schedule Posts For Deletion
Repost to your Feed
Repost Stories
Tagging
Search Hashtags
Post to Reward
All In One Bio Link URL
Link Your URL in Stories
Feed Posting
Summary
Let's summarize the article. This article is about how to find links in bio on Instagram and how to add a link in your Instagram bio. We also introduced you to a tool that has several uses to break down the restrictions and allow multiple links to be included in your biography. In addition to being a link tool, you can use it to grow your Instagram account.
Similar questions
---
How to
add a link to the Instagram story?
post a link on Instagram?
create a URL for an image?
add a link to an Instagram post?
put a link in the Instagram bio?