Instagram, at first, used to be a simple photo-sharing app where you could share photos and short videos with friends and family. But today, with different tools and features added to this platform, many brands and companies use it as a noticeable part of their digital marketing. 
Artists are no exception, and they can use Instagram professionally to grow their fans and customers. This article will show you top artist bio example Instagram ideas to create an eye-catching Instagram bio and grow your followers. 
Want to share unlimited links on your Instagram bio? Try AiSchedul's Bio-Link tool now!
Why Is Instagram Bio Important?
If you want to use Instagram to grow your business and increase your customers, your bio is the essential part of your page. We say the most important part since it's the first place your visitors check, and if they find what they are looking for, they will start following you. So you have 150 characters to include and introduce yourself and your business. A great way to make your bio stand out is by creating a unique social media bio with Picsart's free tool that truly showcases your business.
We'll show you the top artist bio example Instagram to attract followers in the next parts. 
Tips On Writing A Killer Instagram Bio
Now that you know the importance of completing your Instagram profile let's take a look at some professional tips and artist bio examples on Instagram. 
Optimize Your Name On Instagram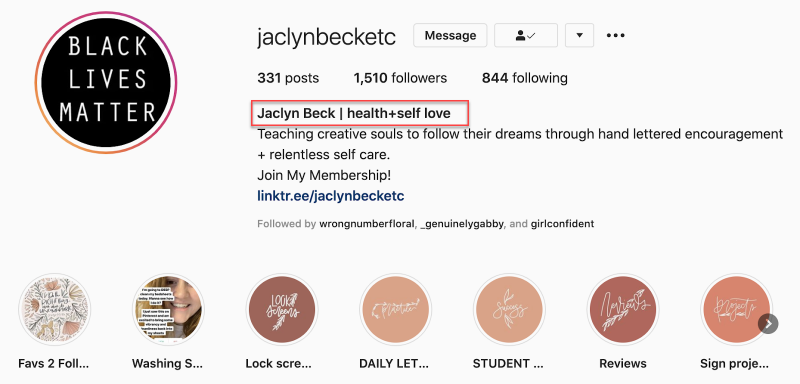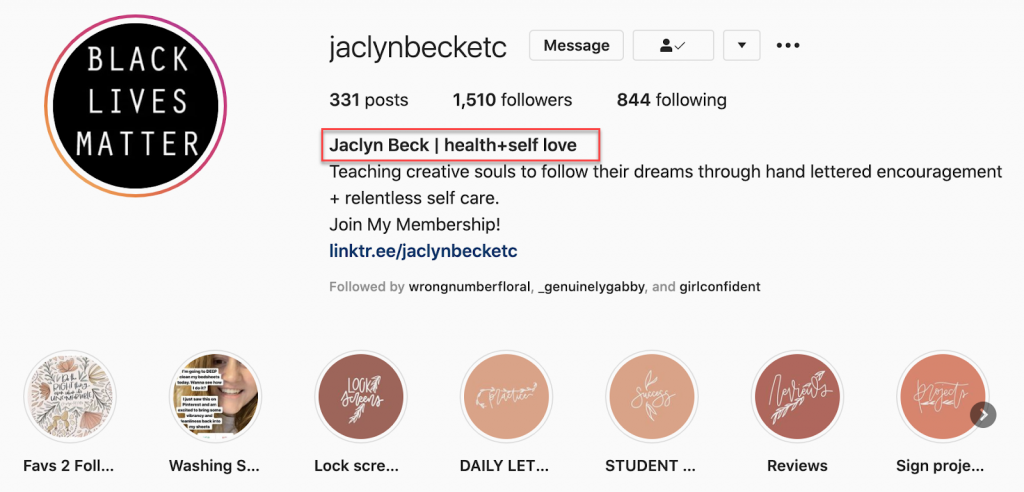 The first step for creating a killer Instagram bio is to make sure you are using an optimized Instagram name with a searchable keyword. This way, the chances of appearing in the Instagram search are higher. For example, you can use your full name plus your job title to show your visitors what your content is about. 
Include Links In Your Bio
If you have been an Instagram user for a while, you probably know that the only place you can share a clickable link in your Instagram bio. So if you are an artist website, YouTube channel, other social media platform, and more, make sure to include the link in your bio. This way, you can drive your Instagram traffic to other platforms and grow your audience. 
Note: You can add only one link in your bio. 
Add Unlimited Link To Your Bio With AiSchedul!
Use Your Branded Hashtags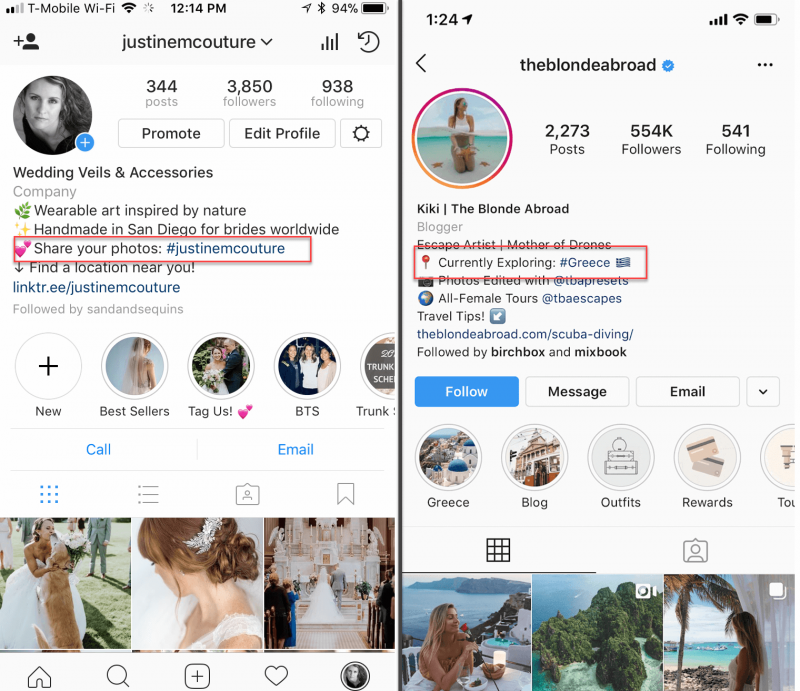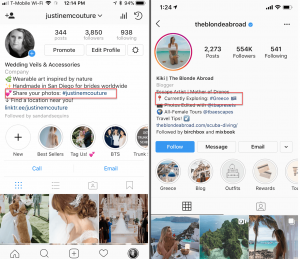 As a professional artist who wants to increase their customers using Instagram, you shouldn't forget the power of using branded hashtags. Branded hashtags are unique tags for your business or brand, such as your name, the name of your artworks, campaigns, etc. Your audience can easily access your posts and find what they want. You can add the hashtag to your Instagram bio to boost your engagement. 
Add CTA buttons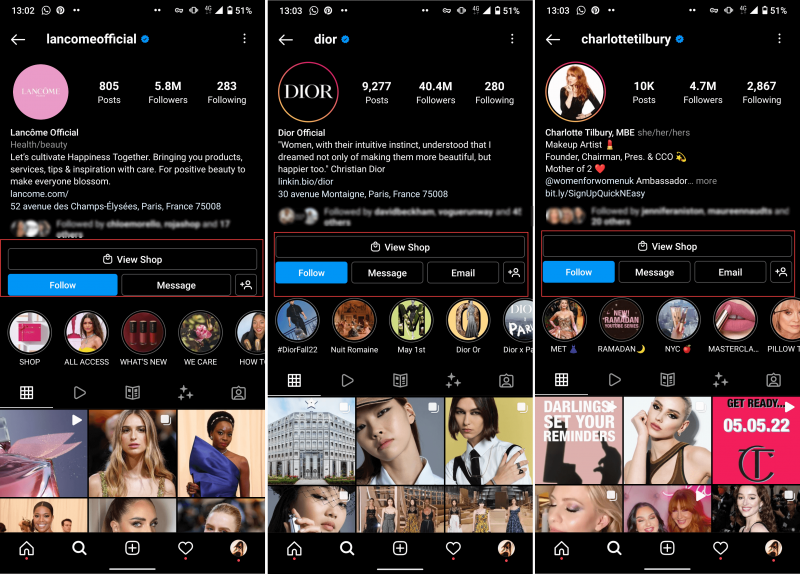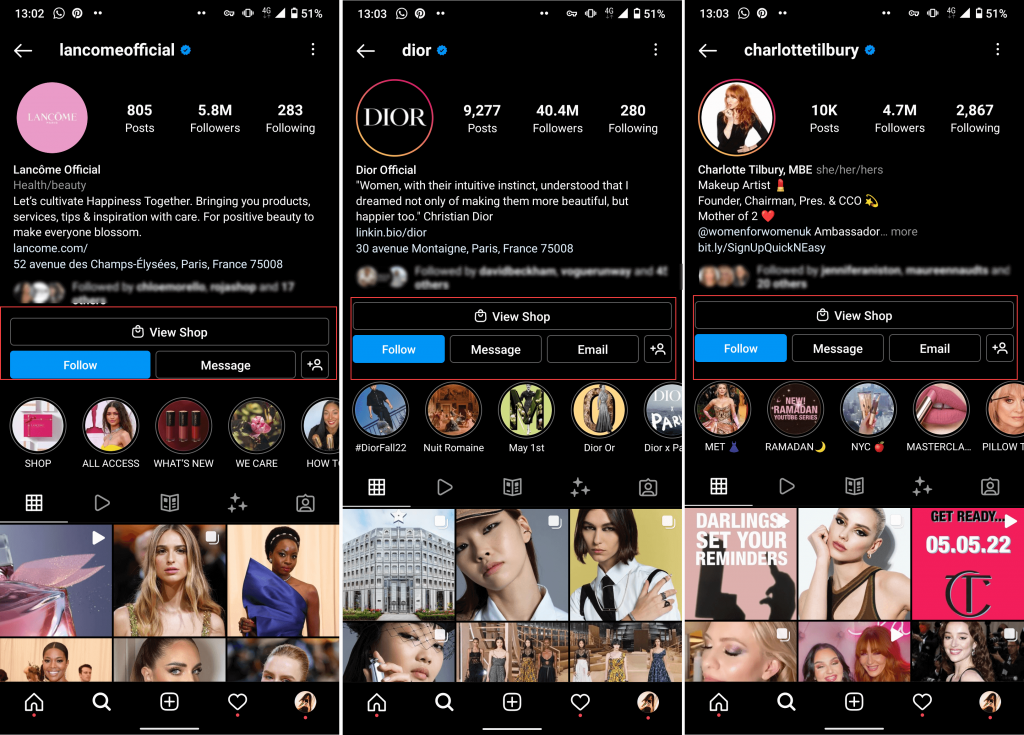 One of the best features you can use is CTA tools in your bio for those using Instagram business profiles. If you have a shop or website, you can add "Shop Now," "Visit Website," "Contact Us," or "Email Us." So to use this and many other essential Instagram tools, make sure to switch your account from personal to business. Here is how to do it:
Log into your Instagram account and go to your profile.

Tap the three-line icon from the upper right corner and choose

"Settings."

Select

"Account."

Scroll down and choose

"Switch To Professional Account.

"

Choose your category and tap

"Done."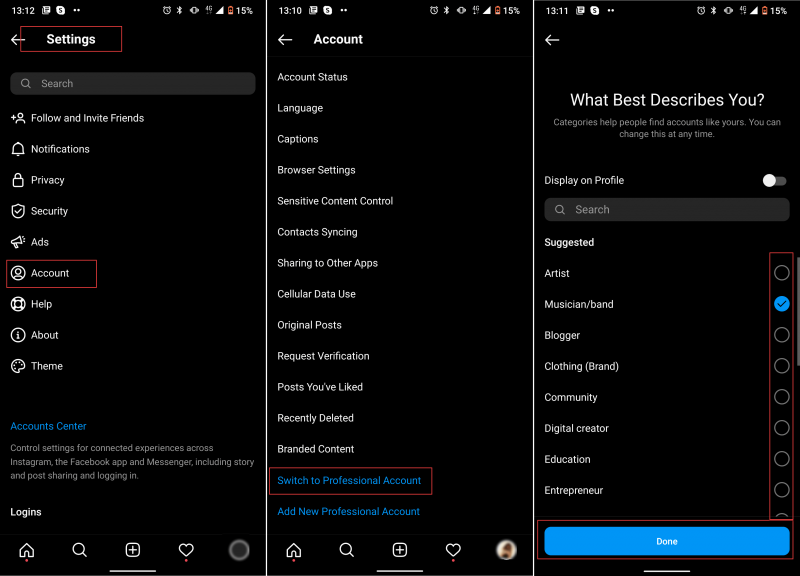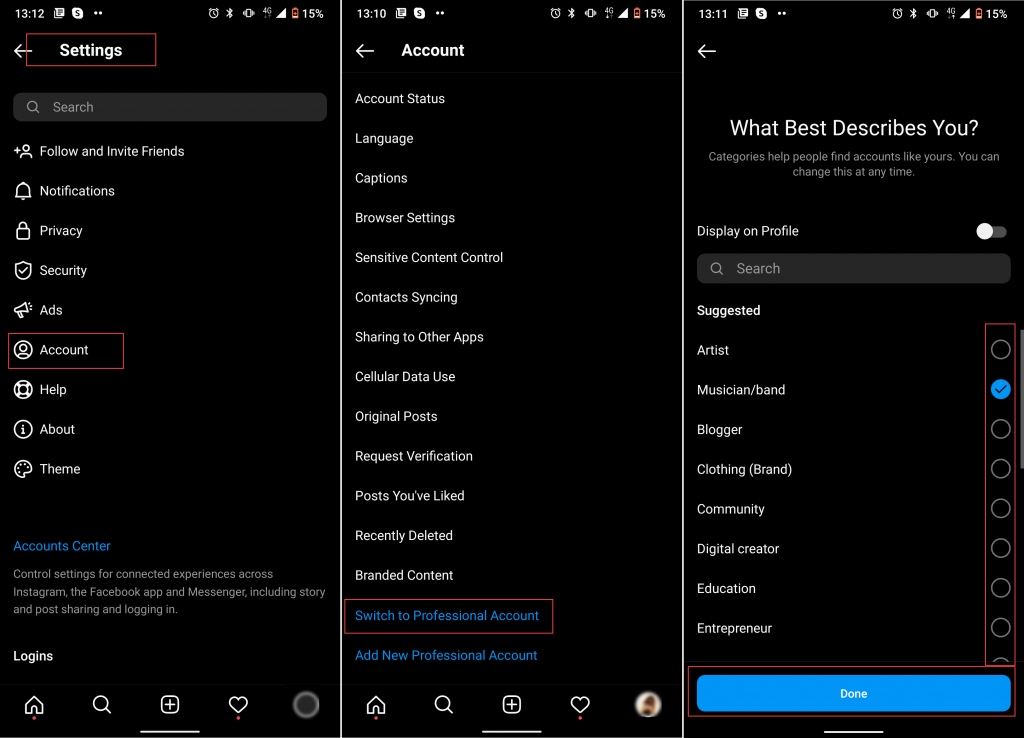 How To Link a Profile To An Artist on Instagram
As you know, you can add one clickable link on your Instagram bio to link your page to your artist profile on other social media platforms or a website. Here is how to do it:
Log into your Instagram account and go to your profile. 

Tap "Edit Profile."

In the "Website" section, paste the URL and tap the done icon.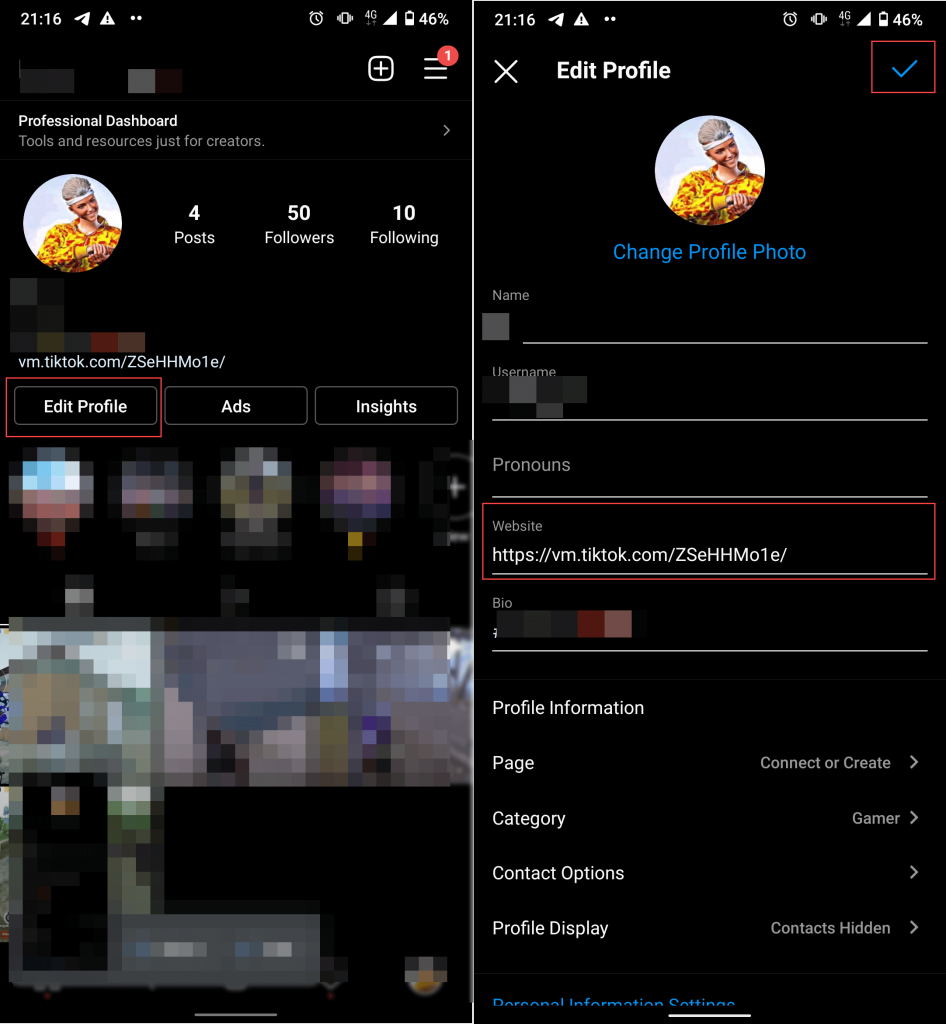 Share Unlimited Links On Your Instagram Bio
As we mentioned, you can add only one clickable link on your Instagram bio to drive your audience to other platforms, websites, campaign pages, etc. But what if you need to add more than one? This is a common problem among professional Instagrammers who use Instagram to grow their business. That's why AiSchedul comes with a perfect solution named Bio-Link tool. 
AiSchedul is an Instagram management service with multiple features to help you manage and grow your page. This service provides features for you such as a content scheduler, social calendar, giveaways winner picker, Bio-Link tool, etc. So let's see what the bio-link tool does and how to use it.
With this tool, you can create and design your dedicated landing page, add buttons for your social media platform, including unlimited links, create a shoppable feed, and more. Here is how to use this tool:
Signup On AiSchedul for free

using your email address and log into your accont.

Click "Add Instagram Account" to connect your Instagram page to AiSchedul.

Select "Manage."

From your dashboard, open the "Bio-Link" tab.

You can write your landing page's URL and click on "Claim."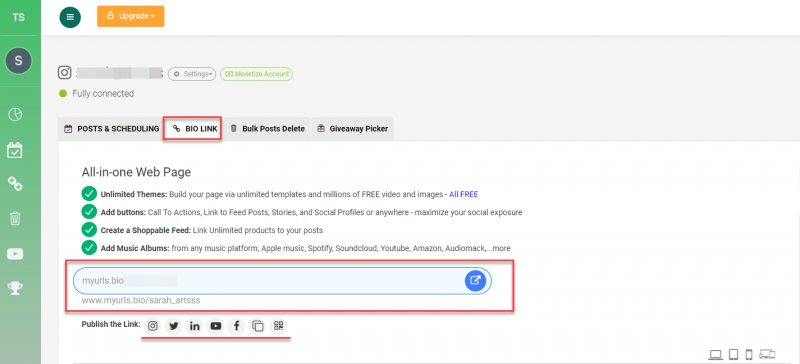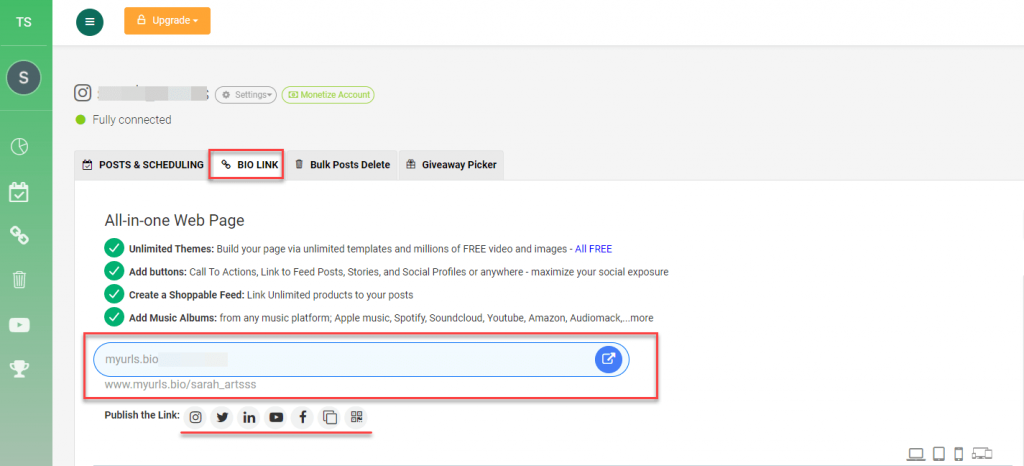 Next, choose your template and theme.

Now it's time to add unlimited links and buttons to your landing page and design your page.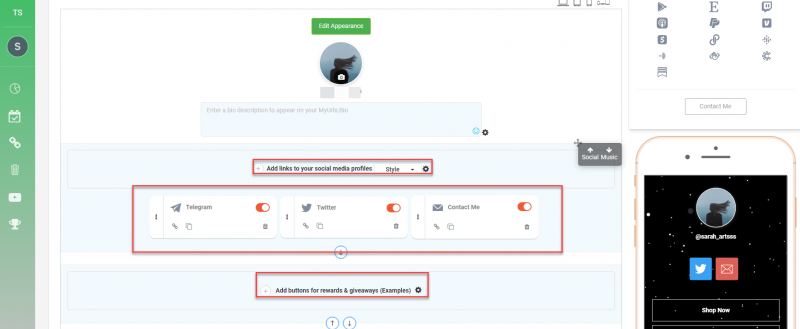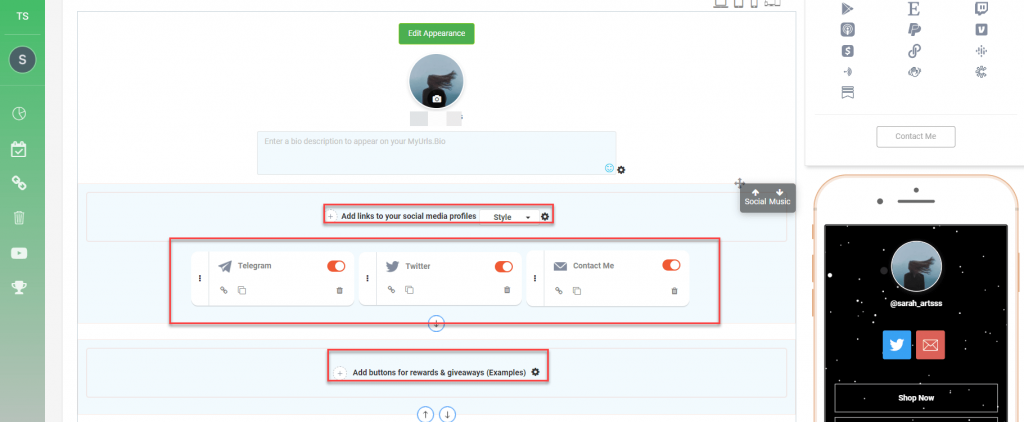 When you are done, share the URL link on your Instagram bio. 
Artist Bio Example Instagram
Now that you know what to include in your bio, let's read some artist bio example Instagram, and slogans to have in your profile. 
Instagram Bio For Painters
Instagram is one of the best places to show your artwork and increase your audience for painters. Here are some artist bio example Instagram for painters:
Art, freedom, and creativity will change society faster than politics. – Victor Pinchuk

We painters possess a strong focal point, which can deal with each and every color and stroke with detailed precision.

Imagination – creation – representation.

Art is the journey of a free soul.

We can erase your sorrows within a second with beautiful colors.

Art is what happens when you dare to be who you really are.

Draw the soul and paint it.

Colors – shades – light – here you have my painting!

Give me a canvas and I will create heaven in it for you.

Painting is self-discovery. Every good artist paints what he is.

Colors speak louder than words.

To draw you must close your eyes and sing.

Logic will get you from A to B. Imagination will take you everywhere. – Albert Einstein

Painting is the only reality in my life.

Painting is just another way of keeping a diary.

Art can change everything.

I juggle with colors, shades, and light.

Art That Will Blow Your Mind.

No description or details can be left behind by us to create a great form of art.

The way of happiness. Our art. The smart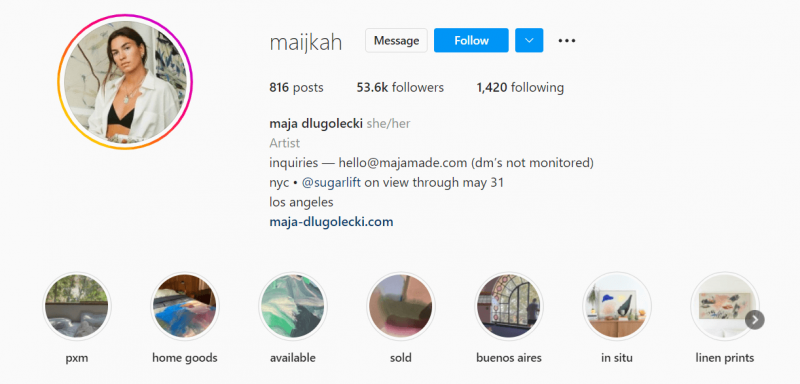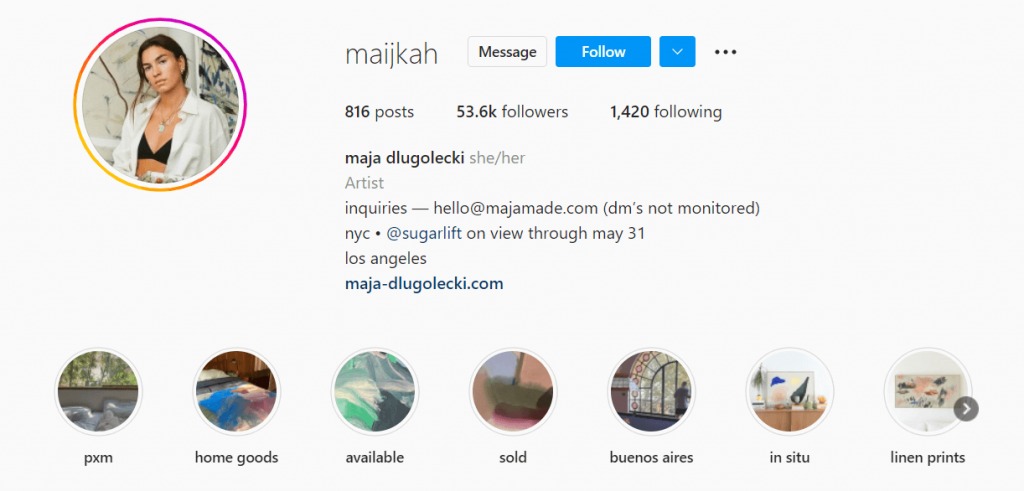 Instagram Bio For Lash Artist
If you are an Instagram lash artist looking for artist bio example Instagram for a lash business, here are some ideas you can try. 
Bid goodbye mascara… say hi to lashes

Eyelashes that give you a better complexion.

A blink is worth a hundred utterances.

Lashes to beautify you

Sprinkle beauty with the twinkle of your lash

Let your eyes talk with your lashes

An individual may not be flawless, but his lashes will be.

Get your eyes some long and big lashes.

Lashes that help you unleash your personality

Catch more eyes with your big lashes.

Let your eyes narrate a tale

Get yourself prinked… get your lashes within a blink

Lashes –longer and darker

Make souls sink every time you blink.

Bring life to your lashes.

Look beautiful with new lashes.

Companions don't allow companions to have little lashes.

Outstanding quality eyelash for fifty percent cash.

Let the world go wow by your lashes.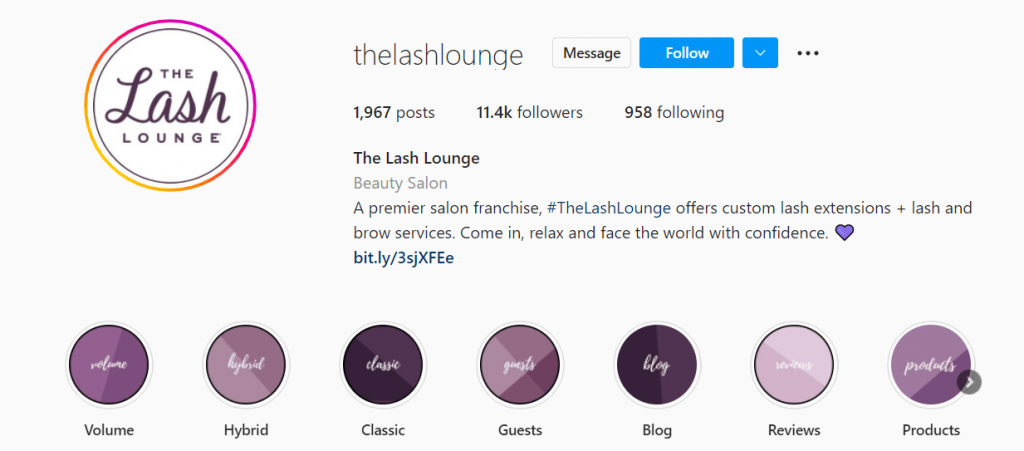 Instagram Bio For Tattoo Artists
Many professional tattoo artists use Instagram to showcase their art and get more customers. Here are some artist bio example Instagram for Instagram tattoo artists. 
Turn your body into an art gallery

Whatever your style, I design unique tattoos that fit you like a glove

Infinite art, limitless imagination.

Ink it outside the box.

The human body is the best canvas

Beautify the world around you with great skin art.

Every tattoo starts with a conversation!

Born to be a tattooist

Dedicated to the art of the tattoo.

Blood, sweat, tears & ink!

My ink speaks louder than words.

We use only one needle in the factory. Lazy workers!

I'm drawing with all the colors of the wind.

I've got INK in my blood

A creator of beautiful body art.

My body is a journal, and my tattoos are the key. 

Bringing your ideas to life in ink.

We have a tattoo for all occasions.

Extremely dedicated to the art of tattooing.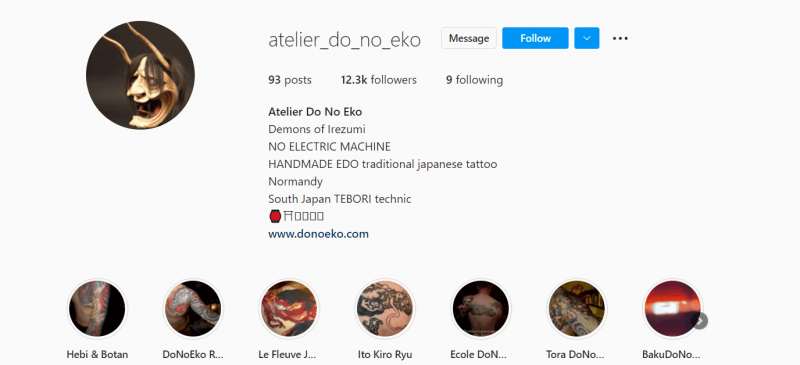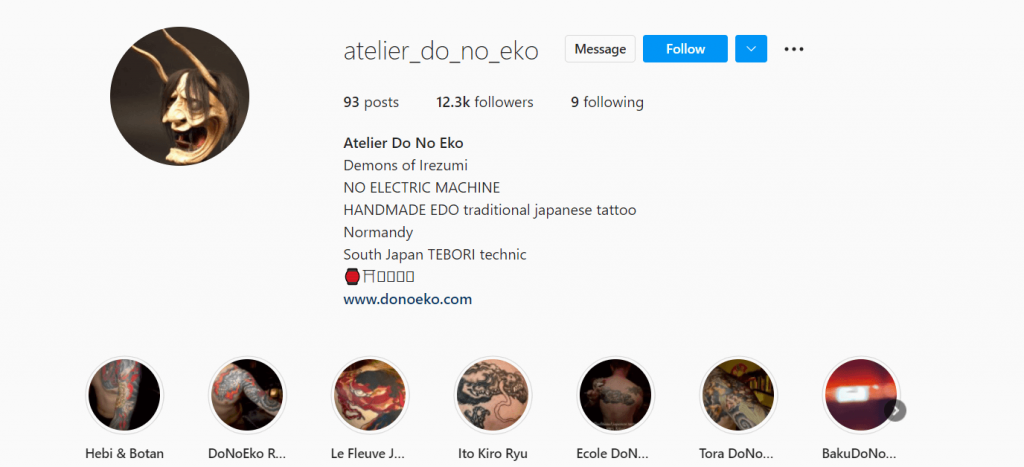 Instagram Bio For Makeup Artists
The creation of beauty is an art, and we're those performing artists.

I have the power to give you a flawless glow.

My #1 tip for a flawless face: wear red lipstick. ?

Thank you for making me look my best when I'm in front of my camera lens and when I'm in front of the computer screen.

Everyone is beautiful – I just enhance their beauty with my skills. #everyoneisbeautiful

I am an artist – your face is my canvas.

Makeup can give special effects techniques enhancing physical features.

It's all about the special prosthetic effects that w #physicalbeautye creates.

I play with colors and make your appearance colorful.

Keep calm and call your favorite makeup artist.

Makeup is fun—until it gets in your eye

Having nice eyebrows will definitely give people a different level of enigma and confidence.

I don't wear makeup. I shed for the world.

Make sure you always sparkle wherever you go.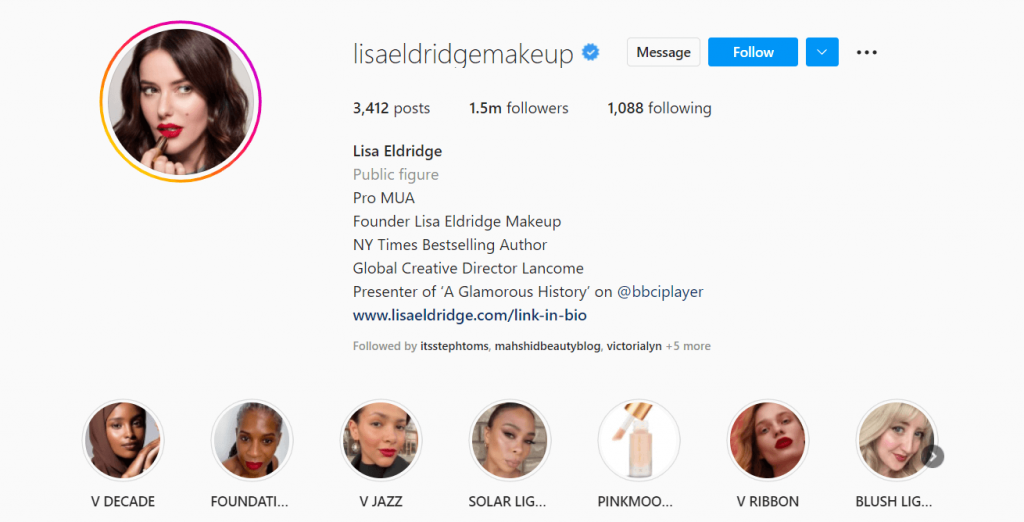 Conclusion
With over one billion monthly users, Instagram is one of the best places for artists to show their work and grow their audience; But they should not forget an essential step, Instagram bio. 
If you are an artist, pay attention to your bio to attract your page visitors and get customers. In this article, we showed you how to create and design a killer bio; Also, we looked at top artists bio example Instagram to get inspired.