Surely if you are reading this article, you want the answer to how to beat the Instagram algorithm, especially in 2021 that this social network has become one of the main social media tools for branding. 
At the end of this article, you will know how to use the Instagram algorithm in your favor, how to take advantage of it to increase your sales and make your posts more popular and noticed on Instagram.
Keep on reading;
What is the Instagram algorithm? 
The Instagram algorithm is a mechanism that classifies content according to what it thinks may interest you the most.
In the case of Instagram, the algorithm is in charge of establishing the order of posts that will pop up on your feed each time you enter the application of this social network.
How does the Instagram algorithm work in 2021?
Instagram algorithm observes every move you take on IG,
and wants to see what you are most interested in to show you more related content due to your actions (likes, comments, messages, followers, etc.)
The photos and videos of topics with which you interact the most will come out first.
For example, in recent months I have been getting more publications related to healthy food because I follow and like more accounts of the healthy lifestyle.
Suppose your followers interact with your posts, the Instagram algorithm will continue showing your content to them or users that also might be interested in what you share. ( users can find you through the hashtags or location you have added to your publication).
If users do not engage with your posts, the algorithm understands that the content is not exciting and gradually stops showing it.
And who wants that, right?
for your content to be viewed, you have to follow a few steps and know a few tricks.
 Top tips for beating the algorithm in 2021
‍Beating the Instagram algorithm is not as complex as it may seem, With the following techniques, the Instagram algorithm and you are going to get along better.
1.Engage with your followers
Engagement is the key to your Instagram success,
like and comment on your follower's post, be in touch with them through DMs, ask questions and your stories that would lead into a conversation, and would build more interactions with your followers 
With this procedure, your posts will display in their feed. 
2.Publish post consistently 
Post high-quality content related to your niche, feed & stories. If you don't have time to post every day, schedule your post and be fully committed.
If you see that your publication does not have much engagement or is losing reach, you can share that post in your stories, hiding part of the image so that your followers have to click on it and go to the publication to see it full.
3.Use the right hashtags
By using the relevant hashtags, you can reach more audiences and, if you share relevant content that has to do with those keywords, you can get likes or comments from profiles that do not follow you. 
Also, you can get help from a hashtag generator.
4.Post Instagram stories and use stickers
One of the best ways to generate engagement using Instagram stories is to use the engagement features.
What are Instagram engagement features?
The Instagram story stickers such as the poll feature, Ask a question, or the slider emoji are created to build communication with people that view your content.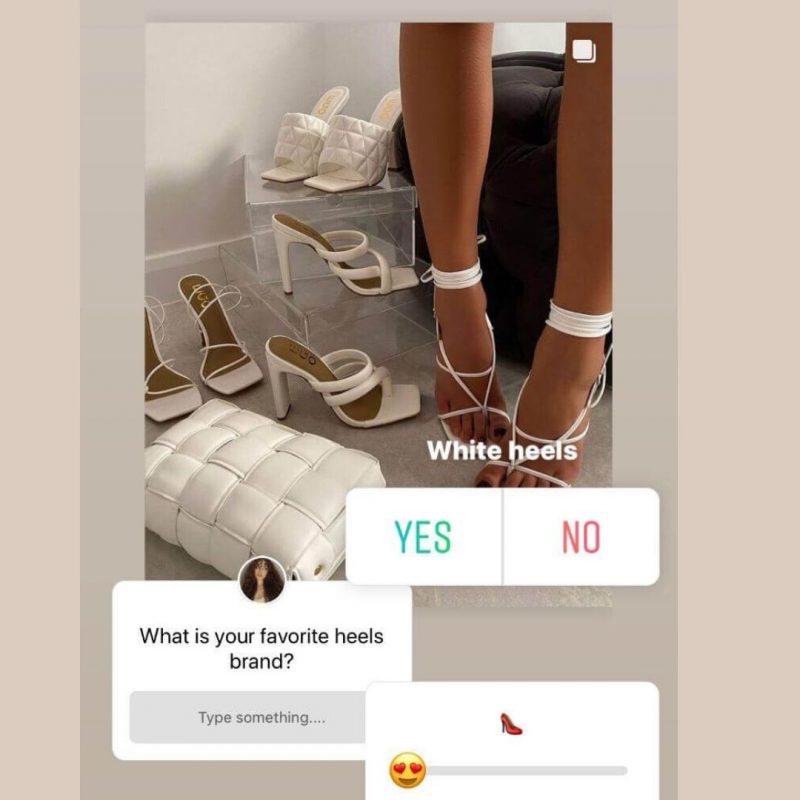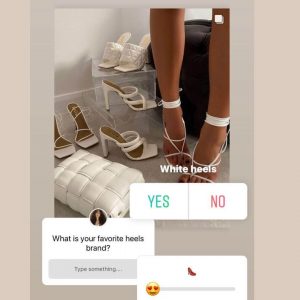 Every time you use these stickers, and every time a user engages with these features, the Instagram algorithm interprets that as an engagement. 
So using these fun stickers that some might not take seriously actually helps on growing your account.
5.Respond to comments
Engagement is a round trip, and the Instagram algorithm knows this and takes it into account.
Now more than ever, you have to be agile when it comes to responding to comments on your content, especially in the first hours after publishing. It is another detail to pay attention to.
6.Run a giveaway
Giveaways and contests can generate unbelievable engagement to your profile. They are essential tools that mainly give you exposure, as well as being one of the factors that can contribute to branding. 
With running giveaways, you would Increase the number of followers; it makes your profile known to new users under the name of those who already know you.
It Increases your publication's interaction, and all in all, it leads to a higher engagement, and higher engagement means beating the Instagram algorithm. 
Top tool for beating the Instagram algorithm; AiSchedul 
If you're a social media manager with many clients to handle at a single time, this app lets you do it efficiently.
Scheduling, uploading, and managing content on this one is a piece of cake.


All the mentioned tips and facts in the article may seem a bit too time consuming a bit hard to handle, but today we are introducing you to a great tool that helps you achieve all your goals (Instagram wise).
Aischedul has multiple features that help you grow your account and expand your business.
The bottom line
The Instagram algorithm is not as invincible as it may sound; in this article, we have talked about tactics that help you win over the algorithm, increase your engagement every day, and grow your account following these steps.