Growing your website takes a lot of effort, time, and energy. Mostly, it's not an instant process. If you've been in the digital marketing world for some time, you might know that it takes a lot of patience for your site to grow.
Traffic is an essential aspect when it comes to website growth. After all, conversions happen after people visit your site. So, traffic is important because the more traffic you have, the more opportunity you have to get more leads.
What are some ways to boost traffic? Some ways include improving your on-page SEO, getting listed on Google, being more active on social media, and using your landing pages. There's another way to boost your traffic.
We're talking about video.
9 Ways to Boost Instagram Traffic With Video
Videos are awesome for boosting your traffic for many reasons. According to a recent study, 43% of consumers said that they actually want to see MORE video content from marketers. A study by Hubspot says that out of all of the marketers that currently use video, over 50% name it as the type of content with the best ROI.
Other than that, videos are excellent for conveying information. We're all visual learners, so if we were going to choose between learning information in the form of a video or text, we'd choose video most of the time – even if the text and video have the same content.
Video is viral, with more than 500 million hours watched on YouTube every day. Not only is it popular on the Internet, but it's also a big deal on social media. 82% of Twitter users watch videos from their feeds.
As mobile devices and smartphones grow in popularity, so does video. Videos are often viewed on a mobile device. Not only that, an astounding 92% of mobile video viewers are happy to share that content with others. 
Around 90% of Twitter's video views happen on a mobile device, showing the significant role mobile devices have on videos.
The demand for video is also growing. Consumers would love to see more videos from brands, hence why 87% of marketers produce online content. The results of having video content do wonders for any brand because they yield a 157% increase in organic search traffic.
Okay, now we know why video is a type of content worth producing— it has results! However, just using video won't bring in loads of traffic. You need to make compelling and captivating video content to attract people.
If you want to make a compelling video marketing campaign for boosting your Instagram traffic, here are 9 actionable tips you need to know to make it happen!
1.Know Your Goals
Before you start jotting down your goals and targets, you need to figure out who you are as a brand. What are some unique aspects of your brand that bring customers to you?
Also, figure out how your content will fit your brand values and what your customers see in you. Find out what solutions you are willing to provide and what problems you're looking to solve. 
The key is to have specific goals. By narrowing down your goals, you'll have an easier time creating content around them. It's also important to keep the customer in mind.
Ask yourself: How can you benefit your customers with the video? For example, maybe your questions have a lot of questions about your brand. So, you can provide the solution by creating video content that answers their questions.
2.Know Your Audience
If you're looking to create a video, you have to know who you're creating it to boost Instagram traffic with video. You can do this by narrowing down your audience and creating buyer personas. With buyer personas, you can pinpoint who your audience is and where you can find them. 
When you don't know who you're making the video for, you might end up aimlessly creating something insignificant. You might think it's an awesome video, but if it's something your customers aren't interested in, it'll end up collecting dust.
Taking the time and energy to truly get to know your customers and defining your ideal target market will save you tons of time and stress. You'll also save yourself from creating something no one will watch.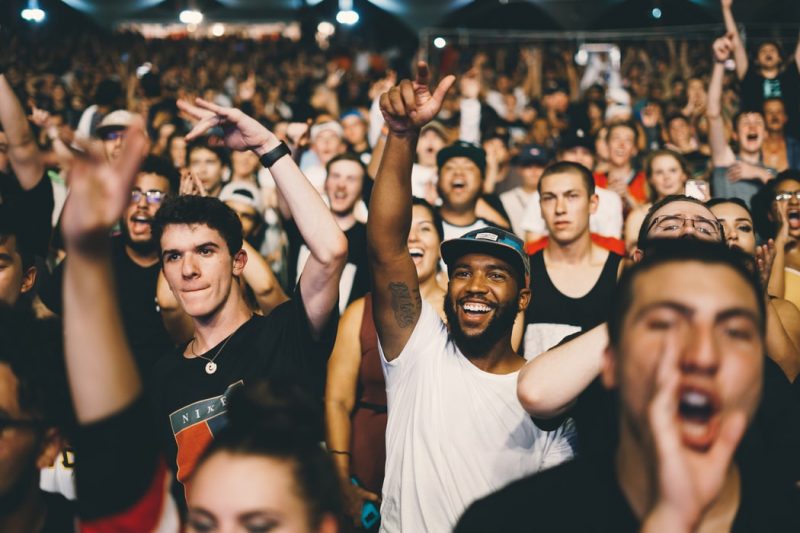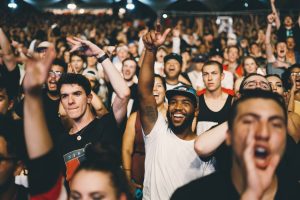 3.Know Who Your Competitor Is
What is your competitor doing? If you don't know who your competitors are, it's time to get to work. Knowing who they are can help you pinpoint what you need to focus on and what you need to have.
Do this by conducting a video content audit to figure out the gaps in your current content. Are there any topics you're missing that they have that could really benefit your user base?
If you're just starting with video content, do a regular content audit. What is some stuff on your blog or site that you could turn into a video?
When you have that figured out, take a look at your competitors and see what type of video content they're producing. Better yet, see what they're not producing. Perhaps there are some topics they're not explaining well enough. 
Knowing your competitors, their content, and what they're doing, you get the upper hand in creating the ideal content for your audience.
4.Make Your Thumbnail Engaging
People see when they browse on YouTube or Google will be a video's title and its thumbnail. This represents what your video is about and the content it contains. When viewers are interested in the title and thumbnail, there's a big chance they'll click on the video.
When creating a thumbnail, make sure that it's a shot from your own video. Please do not steal from Google or use stock photos to make it seem more interesting. Another thing you can do is show human interaction or close-up faces to attract an audience. Since having human interaction shown can affect the viewer's emotions. 
5. Have An Interesting Story
To begin, you have to have a compelling story to tell. There's no way around this. No one wants to watch a mundane video with a bland storyline. People want to feel something. Make sure you're not duplicating existing content into new videos since this might backfire. 
Storytelling can be applied to any business. You can tell a story about your brand by creating a brand video to boost Instagram traffic with video. With these types of videos, you get a lot more freedom than other marketing formats. You get to show off the values of your brand to customers.
Make the video memorable by including human emotion or a captivating story. The goal is to bring in people to go to your website. When your brand story is solid, you won't have a problem doing this.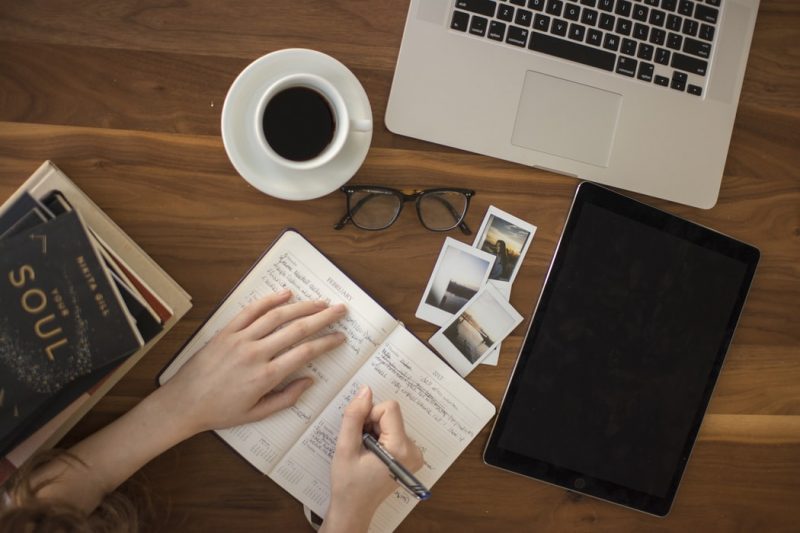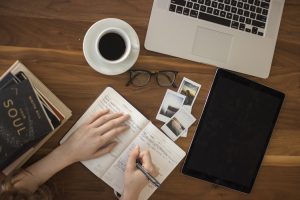 6.Get to the Point
In under 10 seconds, you have to get your point across. Your potentially Grammy-worthy 5-minute video won't matter if you don't grab people's attention within the first 5-10 seconds. 
The truth is, attention spans are shrinking. Your typical user has a pretty short attention span. As a matter of fact, about 20% of viewers will move on to other things within 10 seconds of your video starting if you don't get your point across.
Remember to make every second count (especially the beginning) by making sure that your video or animated PowerPoint explains why people should watch the video. There's nothing more annoying than clickbait and random rambling.
In the end, people don't want their time to be wasted, so don't forget to keep your customers in mind when creating video content. You want to create something valuable for them.
7.Include a Call to Action
Every marketing content you create should have a call to action. Without a proper call to action, your viewer won't know what to do next, and they'll likely leave your page. It's the same with video. You should always include a call to action in your videos to boost Instagram traffic with video.
The end of a video is ideal for putting a call to action, especially right before the part fades to black. However, this doesn't mean you should limit yourself to placing your calls to action right at the end. 
Many marketers found success by placing their calls to action in the middle of their videos. However, be careful when placing them in the middle since you don't want to interrupt the flow of the video and annoy people. Make sure the call to action fits in naturally.
8.Optimize Your Video Content 
SEO is critical, so take the time to optimize your SEO for your video. One of the things you can do before you upload your video is creating the right descriptions with the right hashtags and keywords. Don't forget to include your website in the description so people can visit it.
Your video descriptions are a great place to start for SEO. Having well-crafted descriptions does two things: It makes your video accessible to physically incapable people and relies on screen readers or are deaf.
Secondly, it allows Google's search spiders to understand what is included in your video content. Another thing you can do is make use of video sitemaps, or RSS feeds to ensure you're getting the most out of your video and boost Instagram traffic with video.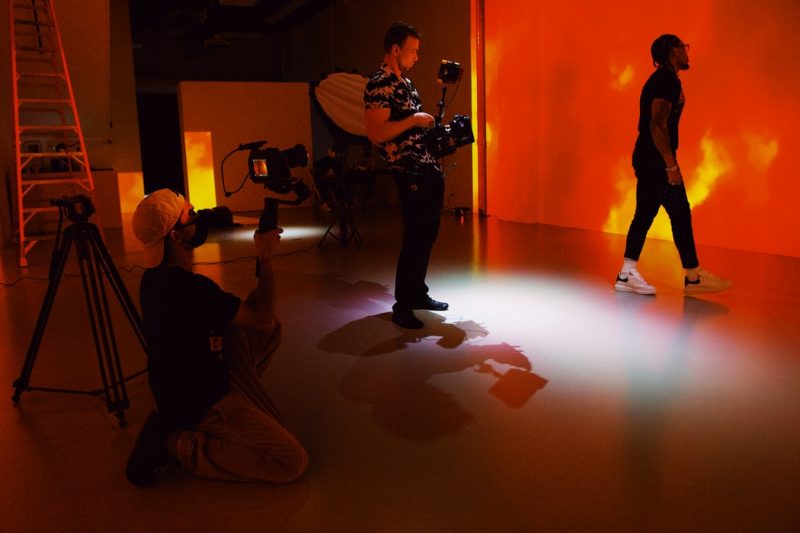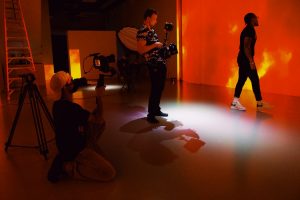 9.Share Your Video
When you know where your customers are, it's time to share your videos in those places. For example, you should be sharing them on social media platforms such as Instagram, Twitter, Facebook, etc.
If most of your audience is on LinkedIn, it's a great idea to share it. The point is, your video isn't going to share itself. So it's gonna take some effort for people to find your video and your site. 
---
About the Author
Andre Oentoro is the founder of Breadnbeyond, an award-winning explainer video company. He helps businesses increase conversion rates, close more sales, and get positive ROI from explainer videos (in that order).