Offering your followers an Instagram coupon code is a perfect way to attract more customers and raise your engagement. Instagram users, like everyone, love to purchase at a reasonable price. So, this could be really helpful to turn your followers and visitors into customers but you should know how to promote a discount code on Instagram effectively. In this article, we are going to show you how you can offer coupon codes on your Instagram.
Sign up for free on AiSchedul!
What is a Promo Code or a Coupon Code?
Instagram coupon code or Instagram promo code could be a unique code, such as SAVMILLER20, MIM70, FIRST24, and SAF84125. You distribute this code to all or a portion of your potential customers as part of Instagram giveaways or simple discounts.
Influencers are sometimes used by brands to promote coupon Instagram in order to leverage the strength of their followers and coupon community. In this instance, they may assign a unique code to each influencer to get the code introduced on their Instagram page or mentioned in their podcast.
Why Instagram Is So Important In Digital Marketing
Instagram is one of the fastest-growing social networks. It has more users than Twitter, and it's competing with Facebook. Nowadays, Instagram is not just a regular social network for just sharing photos, it has a leading role in digital marketing. According to a recent study, 72% of Instagram users claimed to purchase products after seeing content on Instagram. The most popular categories were clothing, makeup, and shoes. So, Instagram users are the perfect audience for digital marketing. Offering discount coupons for your business is a powerful way to turn your account visitors into followers. Here, we're going to discuss different approaches to giving out coupon codes on Instagram.
Different Types Of Coupons
There are too many kinds of Instagram coupon codes that here are the most common ones:
AiSchedul is a platform that helps you manage your Instagram account. There are so many features that AiSchedul provides for you.
Schedule posts, stories, IGTVs

Bulk delete posts

Social calendar

Schedule YouTube videos without download needed

Giveaway caption, giveaway hashtags

Hashtag generator tool, hashtag analytic tool

Manage multiple accounts 

Multiple bio link

Download story, highlight, and posts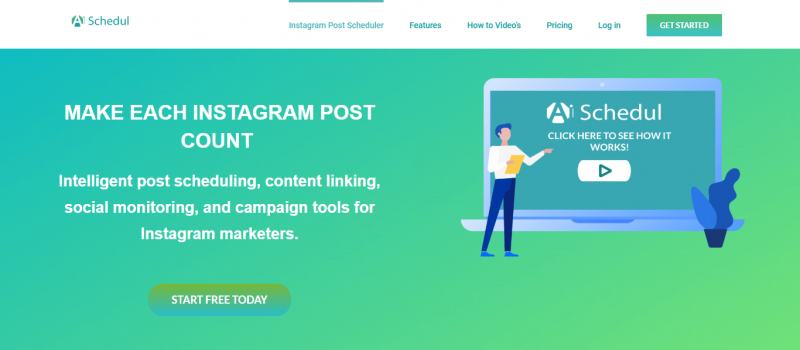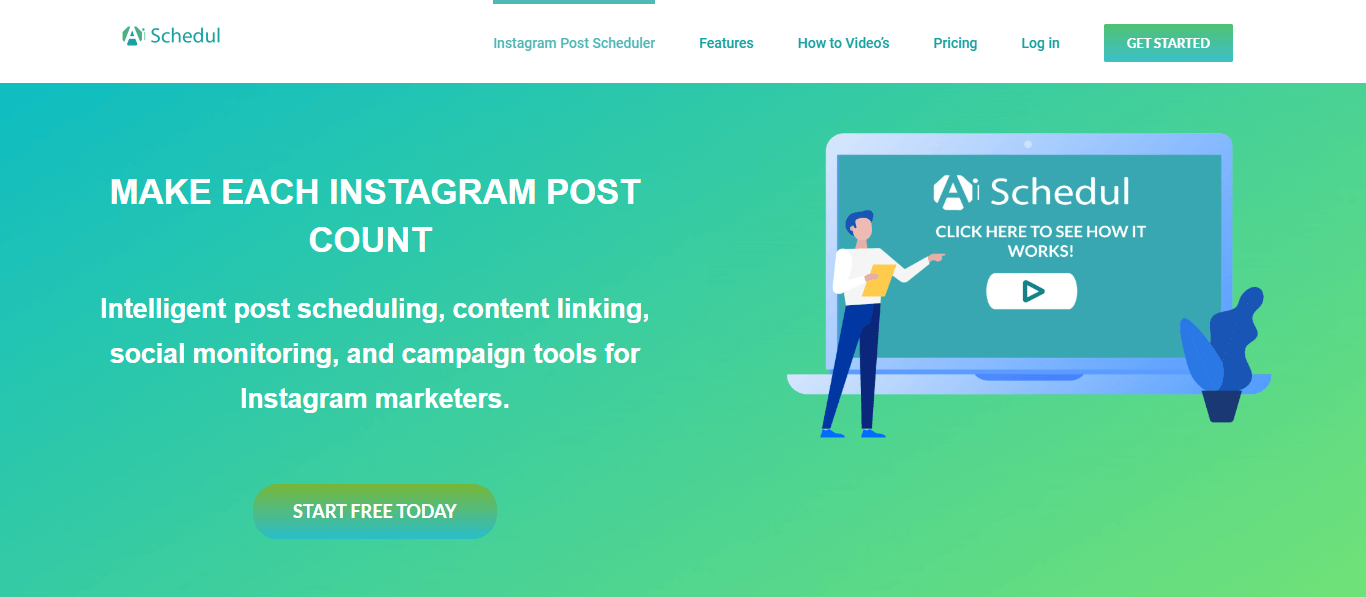 However, organizing giveaways on your page automatically and choosing the winners fair according to the rules already set on your dashboard is the golden opportunity to seize. You just need to follow these easy steps.
Go to

AiSchedul and sign up for free

. After logging in and adding your Instagram account choose the bio link from the sidebar.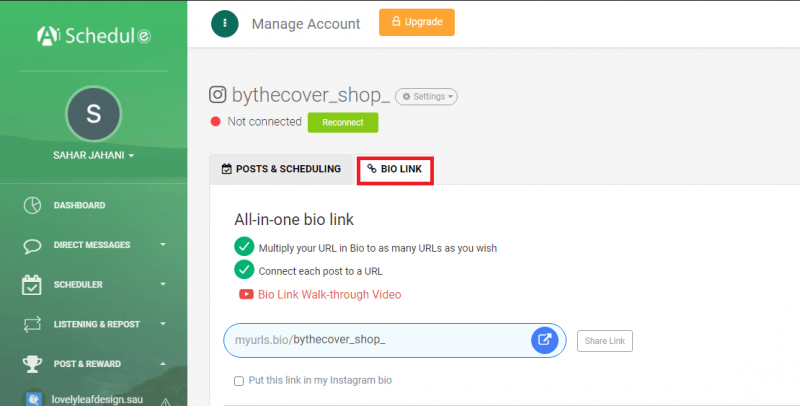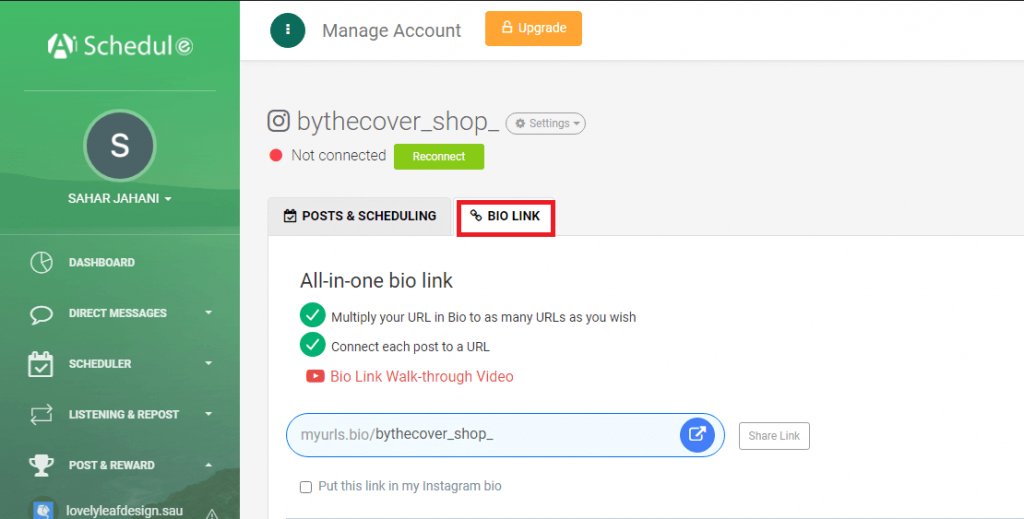 2. From the bottom of the page select: Add a custom reward or giveaway button and select the Receive coupon button. There you can write a direct message to your followers.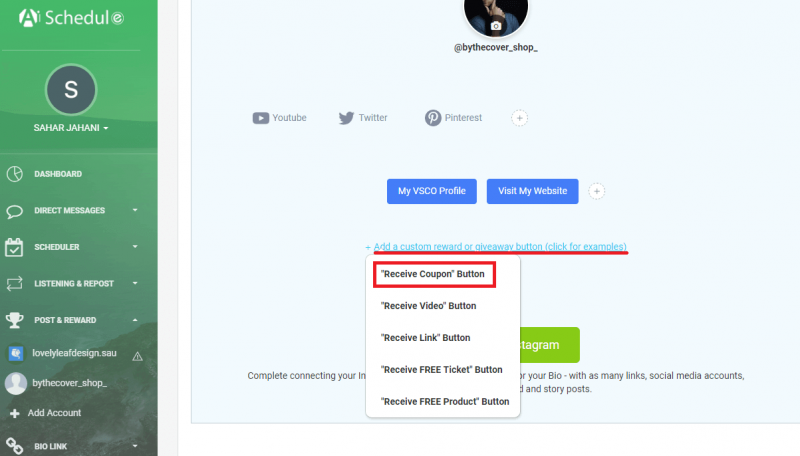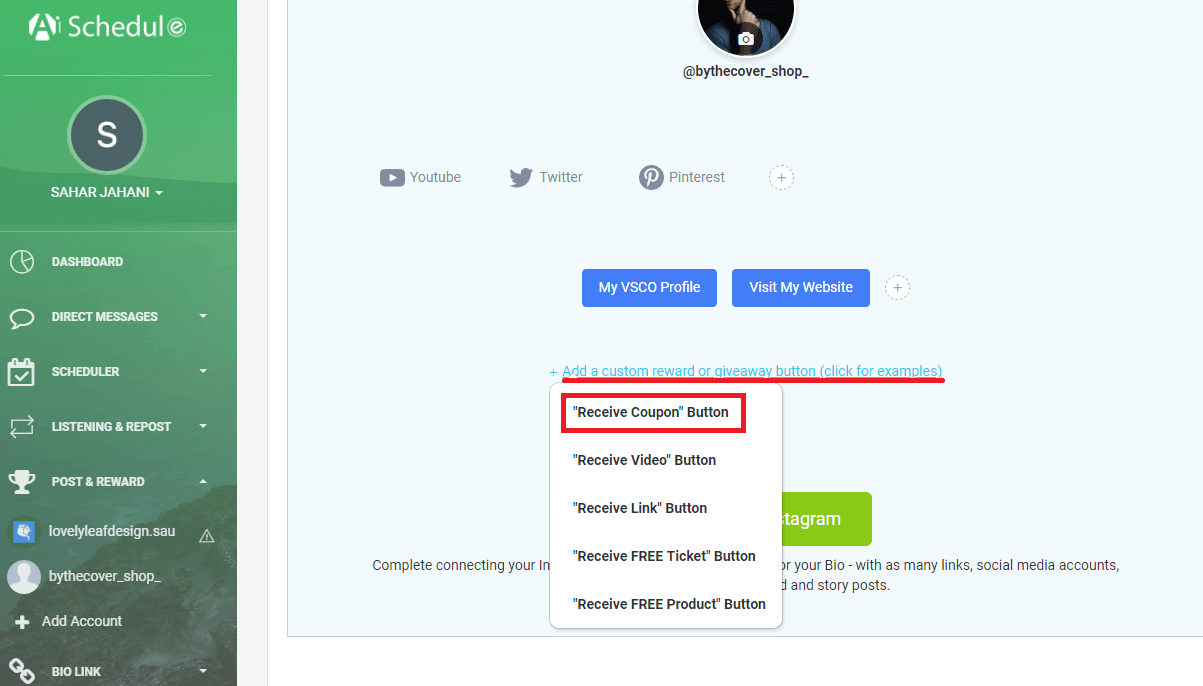 3. The first part is the button's title that will appear on your Instagram bio. The second part is where you write the DM you want to be sent to your followers automatically to announce their coupon code. In the third part, you can collect your fans' email or Instagram username, or both. you can set rules for your followers in the fourth part and instead of checking manually, this platform will check it for you.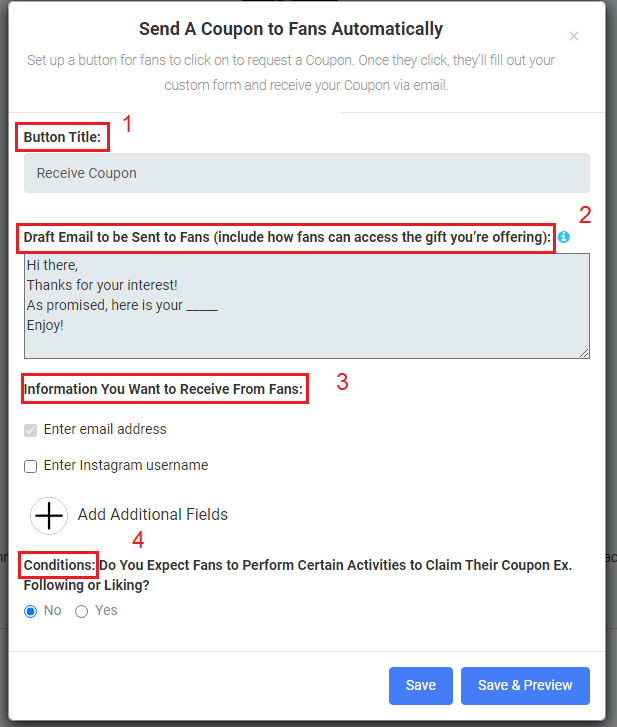 4. Now you should click on the blue button in the link box, or hit the "copy" button in "publish the link". This link goes on your Instagram bio landing page. Ask your followers to click on it and receive a message including the coupon code automatically. By collecting your followers' emails, you can inform them of your new updates and products. It helps you develop your business faster and simpler.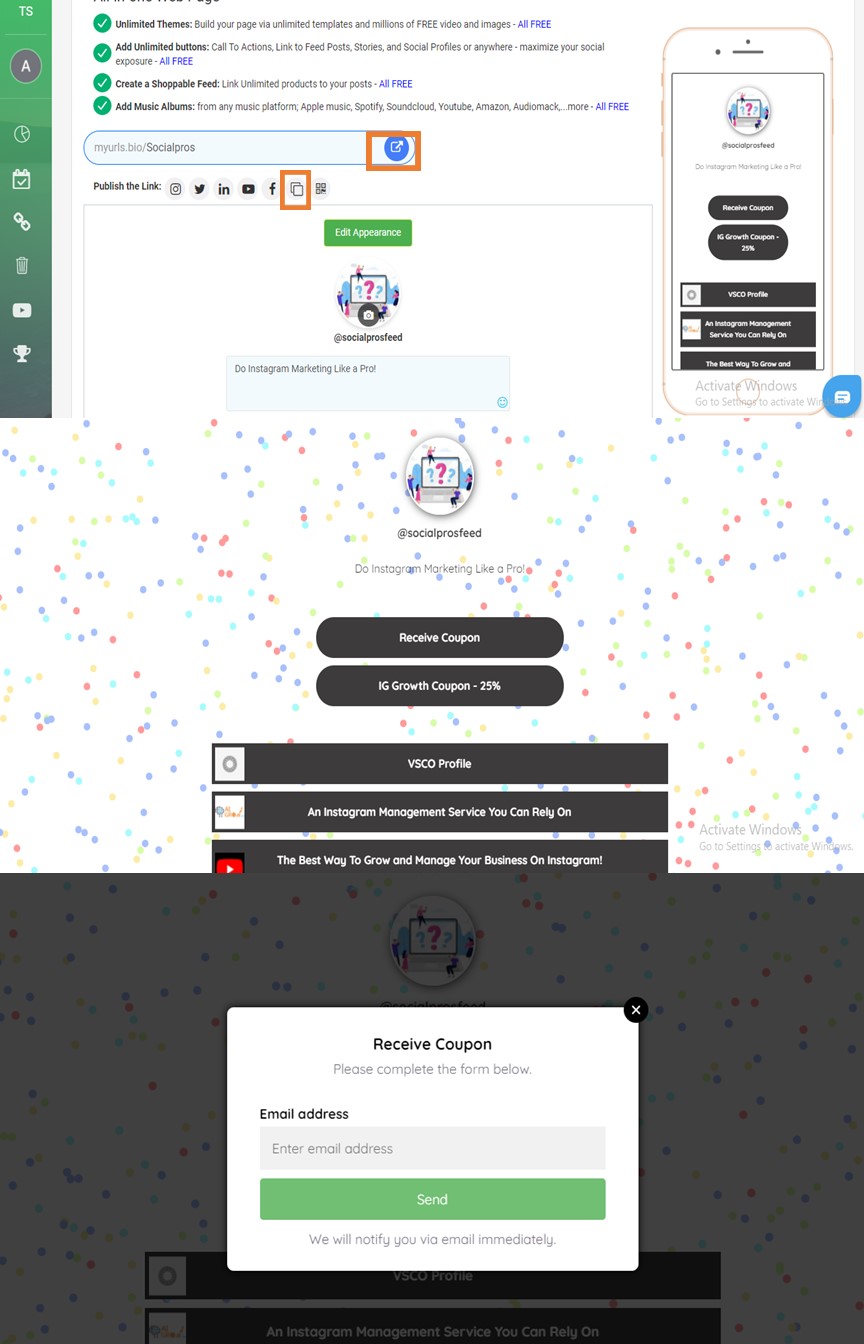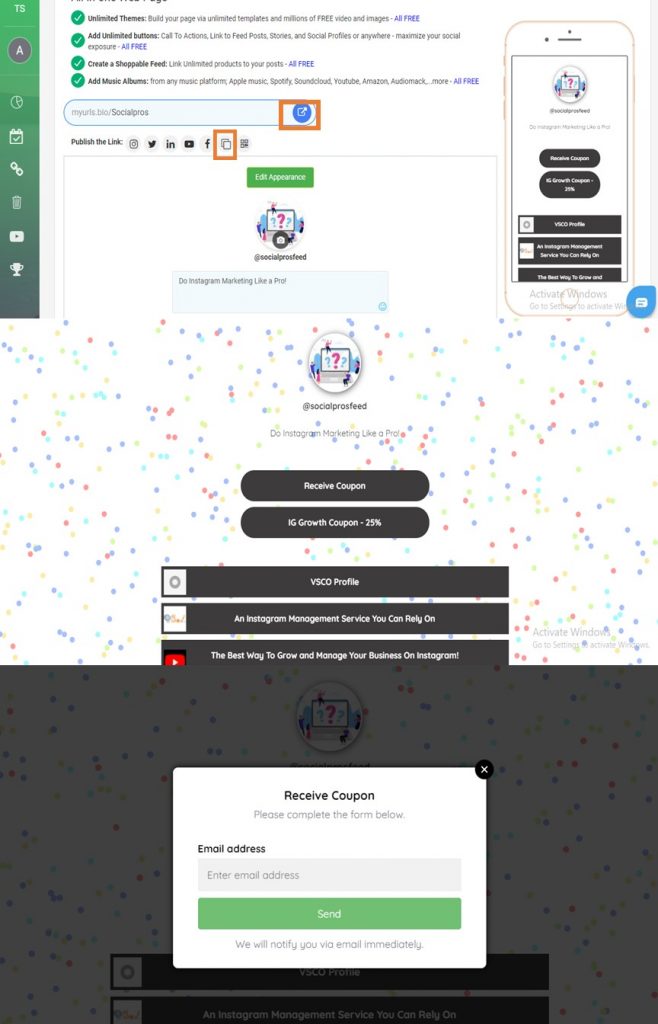 If you want to use this and so many other features on AiSchedul such as story and post scheduler, Bio-Link, mention tracker, etc. sign up now.
Percentage based discount
The most common way to offer Instagram coupons is through percentage-based discount coupons. It can be from small amounts like 5% to 50%. Also, you can use these kind of coupons for black friday and other occasions.
Free shipping
The next most popular way is free shipping. As we all know, sometimes shipping can cost a lot. you can even combine free shipping with smaller amounts of discounts.
Free gift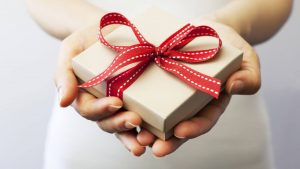 The next way to offer Instagram coupons is a free gift; you can set a minimum amount for your customers that if they buy that much, they win a free gift from the same or different category. This way, you can also manage poor selling and slow-moving items. 
Welcome offer 
The last one is to make a welcome offer for your customer's first purchase. This way, you encourage your visitors to make their first purchase and become customers.
How To Offer Your Instagram Coupon Codes 
Up to here, we talked about different types of Instagram coupons, and why you should use Instagram promo code. Now, we are going to find out how we should offer an Instagram coupon code.
Most Instagram users don't read captions and are just scrollers of their home page; this is not good for your Instagram engagement either. If you don't know about Instagram engagement, you can read about it here. So, you have to find a way to take your follower's attention to your post and then your profile. Here are some steps that will help you in offering your coupons.
Create a perfect Instagram discount post 
A discount post could be a photo of your products with strong colors.  On the post, you can add a text to announce the discount.  Creating a small video to introduce the products with exciting music is another idea to invite your followers to engage in the sale. If you want your post to catch your eyes, use colorful and attractive photos. Also, sharing these posts on special occasions, like Mother's Day or Father's Day, can be more effective.
Use Hashtags
Hashtags are one of the best coupon code ideas, used to track trends and engage with communities that are really important to maximize your reach. According to a recent study, using 11 or more hashtags can increase engagement by 42%, compared to using none. Moreover, if you want to build your community strong, use at least ten. If you don't want your caption too messy, you can use hashtags in a comment.
Limiting your coupon time
By giving the offer just in a specific limited time, you are making your coupon unique, and it encourages your customers to buy more and turn one-time purchases into permanent buyers. If your Instagram coupons are only valid for 24hours, you can even use Instagram story to announce your discount.
Special offers for active followers
Engagement with your Instagram account is important. In the new Instagram algorithm, as your engagement rises, your posts will be shown to more users on Instagram's explore. To encourage your followers, you can set special offers for them to check your website. This way, you have helped both your Instagram engagement and your website views. Moreover, You can add a link in your Instagram bio straight to your website and ask users to sign up for their discount coupons. Here, you can learn how to make more use of your Instagram bio. 
Last but not least, now that you know what the Instagram promo code is, in the following, we will show you how to promote a discount code on Instagram effectively. 
 Conclusion
As we talked through this article, by spending a small amount of your money at the beginning, you can attract many customers and develop your business. We showed you some ideas for offering coupon codes on your page, you can also be creative and come up with new ones. If you have any other ideas, let us in the comment section.