The quarantine has hit everyone hard. At the time I'm writing this article, it's still unknown how much longer it will last. This has put a lot of people in a gloomy mood. However, we are here to do our part, by providing you with two methods to keep your followers engaged, and your Instagram page growing. Get inspired by daily Instagram content ideas, and use a free giveaway generator tool to double your account's growth.
Why do you need regular Instagram content ideas?
Instagram runs on a simple algorithm. In order to stay relevant, you need to keep your account's engagement up. What is account engagement? It's basically the subtotal of activity in your page. It roughly depends on the number of likes, comments, and views your page receives. Therefore the more engagement you have, the more attention your page is receiving, and the more relevant your account will be.
What does this mean for Instagram users? It means that they have to post regularly, preferably daily. Because of that, having daily Instagram content ideas is more important than ever.
Without further ado, let's take a look at a revolutionary method that will keep the fresh Instagram content ideas coming.
1- AiSchedul's Daily Content Calendar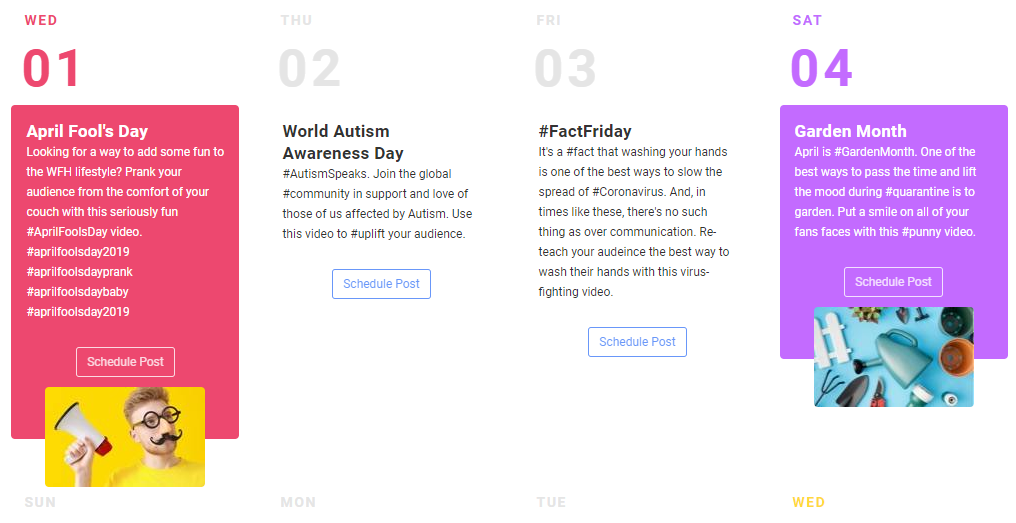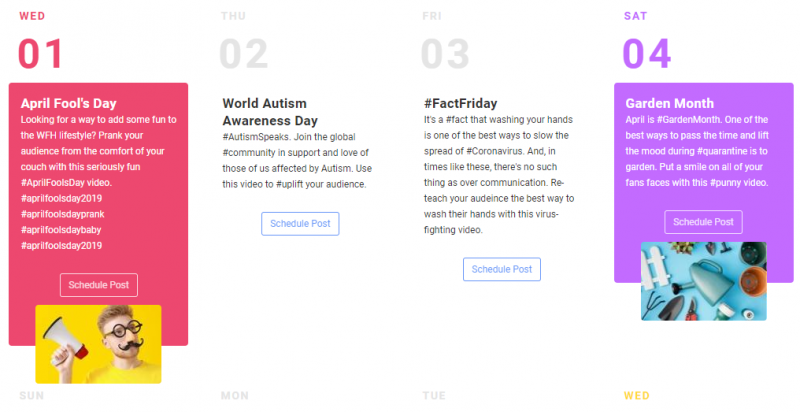 Posting every day on Instagram seems like a daunting task. You need a constant flow of Instagram content ideas coming to you. However, what if I told you we have designed just the right tool for that? Introducing AiSchedul's Content Calendar.
It doesn't matter what day it is. There are Instagram content ideas, and hashtag suggestions, for every day of every month. Is it April 19th, and you've hit a block for your next post? No problem! Visit the Content Calendar and you will see that it's the Global Silence Day and the #LGBTQ hashtag and its family are trending on Instagram. Hop on the trend to show your support for the LGBTQ community and amass an army of new followers along the way. Or maybe it's the World Star Wars Day and you need to get inspiration about what to post. Take a quick look at the Content Calendar to see a list of relevant ideas and hashtags.
How to use AiSchedul's Content Calendar
Using the Content Calendar is both free and simple. First, log in to your AiSchedul account (don't have one yet? Sign up for free here.) and click on the Instagram account you want to manage. If you haven't connected your Instagram account yet, click on the Add Instagram Account to do so.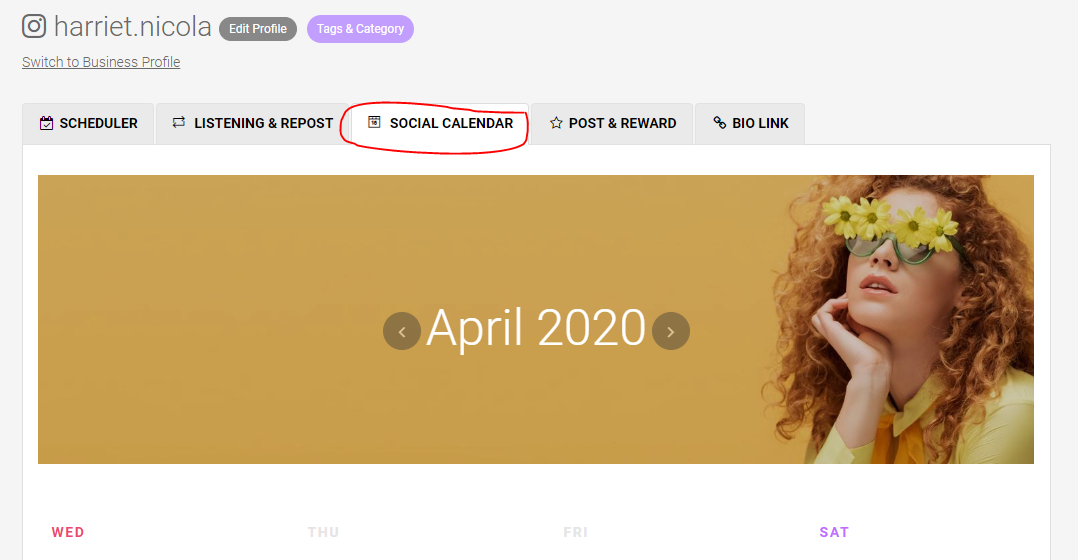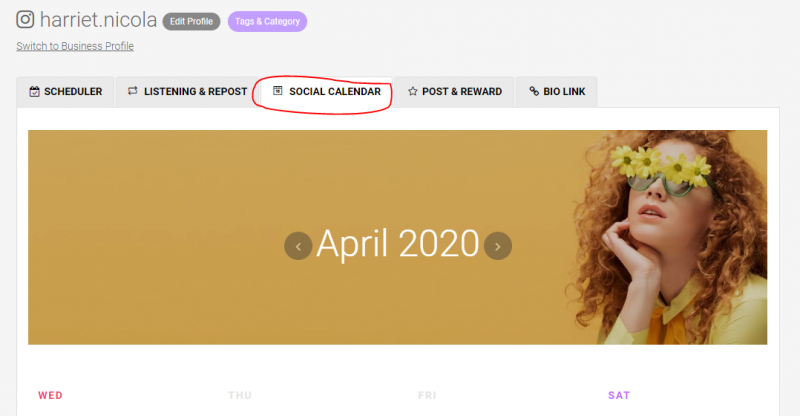 Now click on the Social Calendar button. Next, select your desired day to get relevant Instagram content ideas and hashtag suggestions. The good news is that it's all free. So, what are you waiting for?
Read more: Four Essential Apps for Creating Quality Content for Instagram
2- Generate Instagram Giveaways with AiSchedul's Post and Reward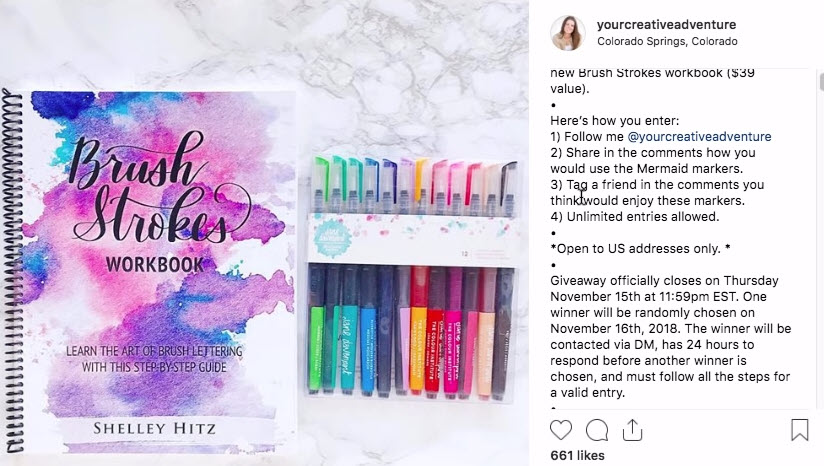 What better way to generate hype and engagement for your account than hosting Instagram giveaways? If there's anything for certain in the marketing world, it's that people love getting free stuff. In fact, thousands of smaller and bigger brands are holding giveaways on Instagram every day.
What's so good about giveaways?
You might ask yourself, why would I want to give away free stuff? Isn't that counter-intuitive? Well, as a wise man once said, you need to give in order to gain. By giving away a small sum of money, you stand to gain hundreds of new followers, and tons of engagement for your account. These two essentially translate into growth for your business, and more profit as a result.
Read more: How to sell on Instagram without a website
Now that you know the importance of giveways, it's time to learn how to do them effectively.
Post and Reward: Streamlined Giveaway Generator

If there was ever a simple way to generate Instagram giveaways, this is it. Simply upload a photo, choose a caption, and select your rules. Let's go through each of them one by one:
Tag __ friends to the post: To be eligible for a reward, participants need to tag __ number of their friends in the comments section. By doing this, their new friends will also want to participate in the giveaway. Therefore, more and more people will join, skyrocketing your post's engagement. Choose no less than two people and no more than ten.
Using this hashtag: Additionally, you can have participants post a certain hashtag in the comments section. By doing this, you can massively advertise your account through hashtags. Or you can select your brand's hashtag instead. This way, you will generate engagement for your own personal hashtag.
Follow Us: If you enable this option, participants will have to follow your account in order to be eligible for a reward. We recommend always keeping this option on. Because only this way you can ensure that all the coming traffic will result in growth for your account.
What other things can Post and Reward do for you?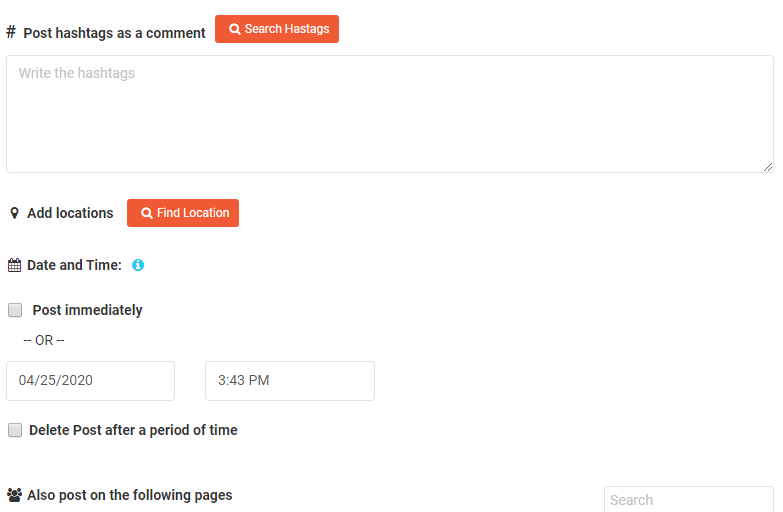 Automatically DM winners: This is truly a life-saver. Select a default text and AiSchedul will automatically send it to the winners. It's never been this easy, right?
Search for Hashtags: Simply type in your keyword, and AiSchedul's sophisticated AI will present you with a list of the best hashtags for your post.
Automatically Delete Posts: Select a date and a time for AiSchedul to automatically delete your post. It's a good idea to use this option so your profile page doesn't get clogged up with giveaways and reward posts.
Schedule Posts for Later: You can prepare a post, and then select a future date and time to get it published later. Once you do, AiSchedul will take care of the rest for you.
How to use Post and Reward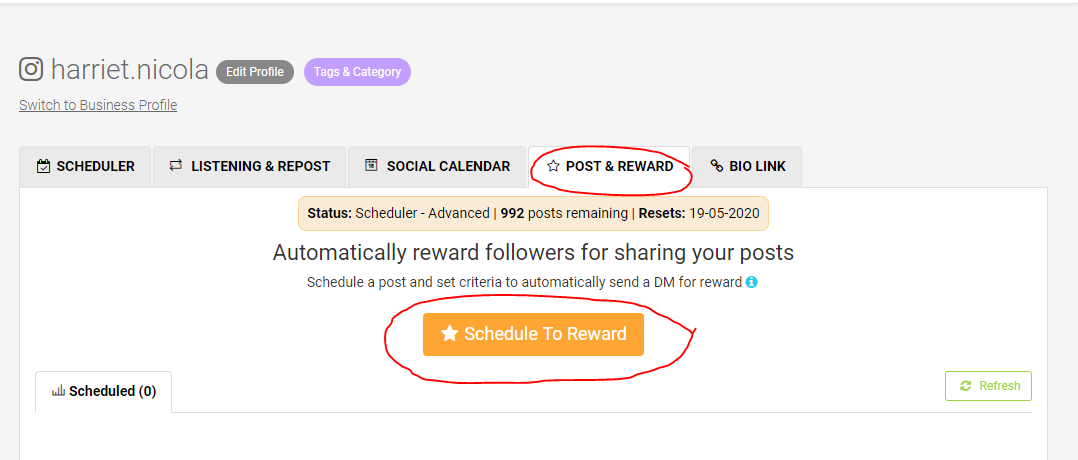 First, log in to your AiSchedul account (or create one for free here). Next, select the Instagram account you want to manage (or click on the Add Instagram Account to connect one). Finally, click on Post & Reward and then select Schedule to Reward. That's it. You know how the rest goes!
Keep in mind that with a free AiSchedul account you are limited to only one giveaway post per month. However, that should suffice for most small businesses. If you want to increase your post limit, you can invest in a AiSchedul premium plan and unlock lots of other cool features on top!
Continue reading: Wishpond vs. AiSchedul: Comparing Instagram Contest Managers