Social media is an integral part of digital marketing, and most organizations have multiple social networks. Having a number of different social channels is smart. Among other benefits, a range of profiles lets brands caters their tone to each platform's specific audience.
These days, Instagram is one of the most popular social networks worldwide. Favored by friends, hobbyists, businesses, influencers, and just about everyone in between, the ubiquitous photo-sharing app plays host to over 1 billion active monthly users. Considering 50% of users follow at least one business and 80% report that Instagram influences their decision to buy a product or service, it's no surprise that many organizations choose to focus their efforts on Instagram (Mention, 2018; Facebook, 2019). 
Despite its many advantages, Instagram has a few drawbacks when it comes to digital marketing. One such challenge is how to drive traffic from Instagram to other social channels and keep followers engaged. Unlike some social platforms, Instagram doesn't enable users to link other social profiles. In order to drive Instagram traffic to accounts on Facebook, YouTube, Twitter, TikTok, Soundcloud, Poshmark, App Stores, and others, businesses must first send users through their website. This process involves multiple clicks, reducing focus, and diluting traffic. 
In this post, we'll show you how to drive Instagram traffic to your other social networks using your FREE AiSchedul bio link landing page. Link social profiles with ease using our drag-and-drop social icons. They're pre-built and ready to use. Focus traffic and make the most out of your Instagram bio link with AiSchedul! 
How to direct Instagram traffic to other social networks using AiSchedul
Make the most out of your hard-earned Instagram traffic with AiSchedul's free bio link feature. Direct Instagram traffic to your key social accounts. Indie musician? Send followers to your Soundcloud or YouTube. Creator of handcrafted quilts? Direct traffic to your Etsy or Pinterest. Anyone can use AiSchedul's simple drag-and-drop interface to add unlimited social profile icons to a bio link landing page, directing traffic where it's needed most. 
Step One
First, claim your FREE custom URL on the Bio Link page of your AiSchedul app.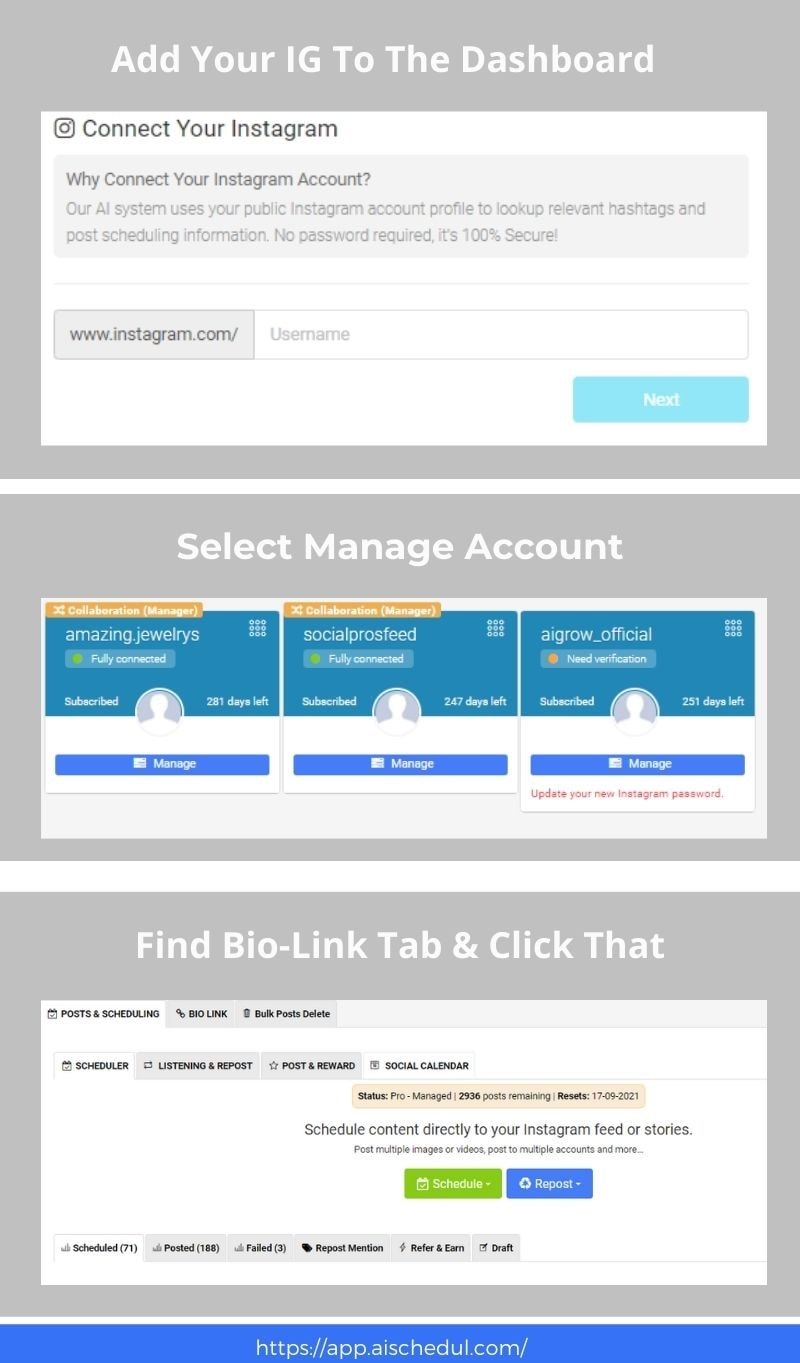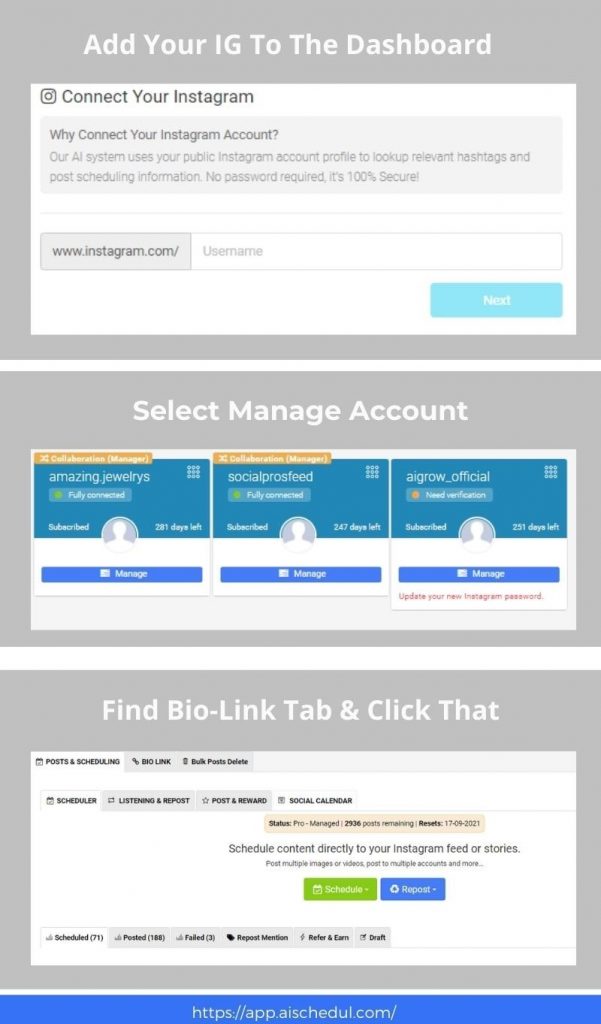 Step Two
Under the Widgets List menu on the Bio Link editor page's right-hand side, there is a collection of social network icons to choose from. Select the icon of the social profile you want to add.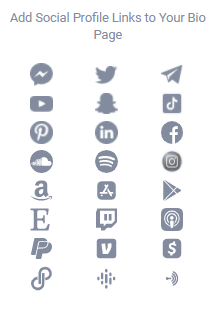 Drag it to the top section of your bio link, and drop. You'll be prompted to enter a link address and a title. You can also select whether to publish or schedule and if you want the link to open in a new tab.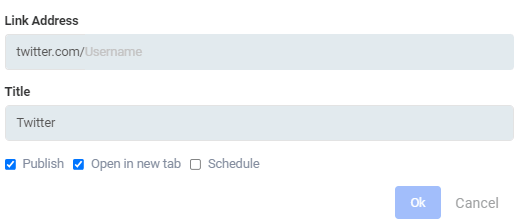 However, you can embed the video in the AiSchedul landing page when it comes to YouTube.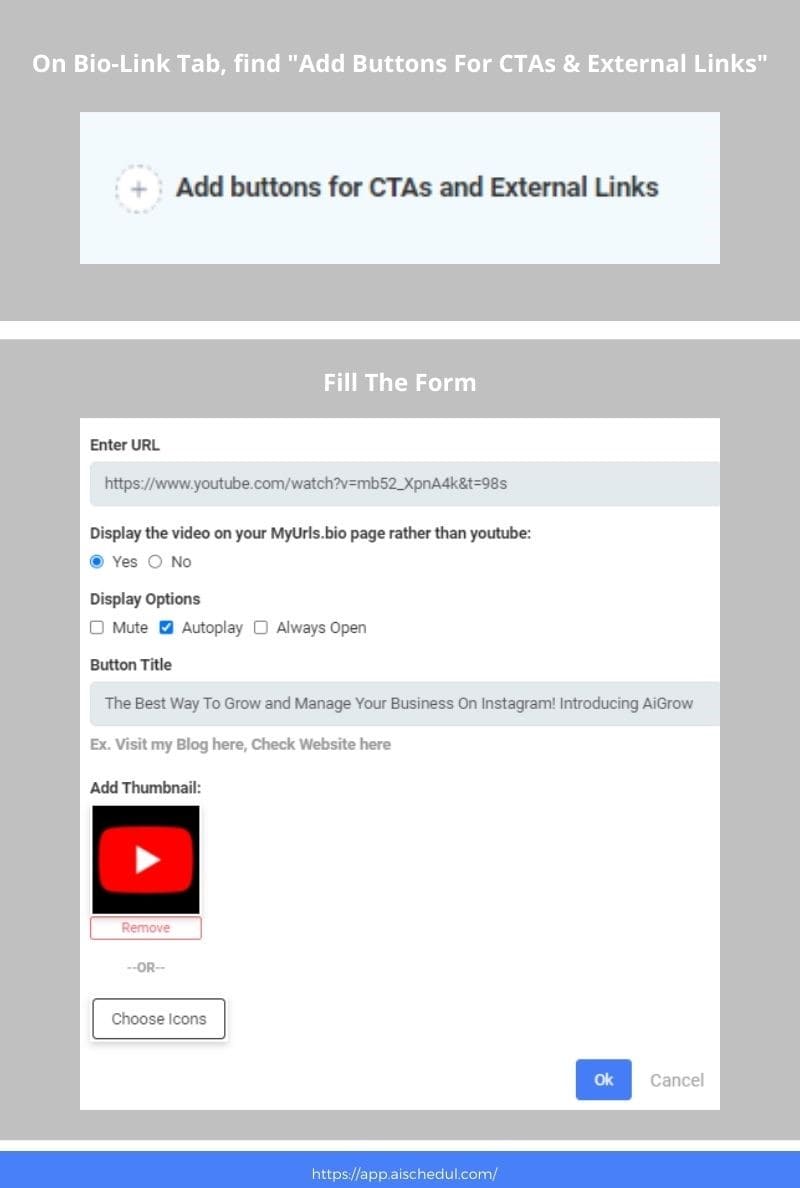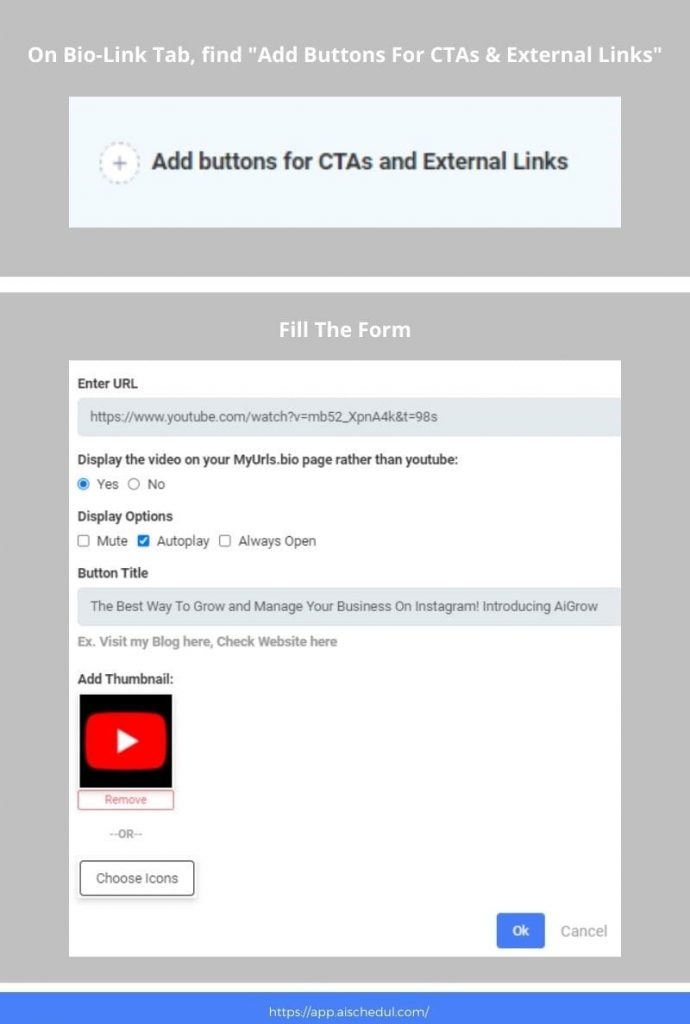 Learn more about AiSchedul's incredible FREE Bio Link feature https://aischedul.com/biolink/ 
Why AiSchedul to Link Instagram To Social Networks?
AiSchedul is not just a Bio-Link tool that links Instagram to your social networks. It is an all-in-one tool that embeds a scheduler for posts and Stories, hashtag generator, repost tool, etc. It not only lets you dedicate an icon to each social media account, but you can embed YouTube links in your landing page so that your followers can watch it directly without the need to be directed to Youtube. Sign up now for free.