According to a study in 2020, the number of people using social media is over 3.8 billion. The average number of social media accounts per person is 8.6. One of the most popular social media is Instagram with more than 500 million active users per month. The next popular platforms would be Facebook, Twitter, etc. For many people handling all these platforms together is difficult that's why many users prefer using social media managing platforms. With a simple search, you can find thousands of them. One of these platforms is the Everypost application. In this article, we will talk about Everypost's features to see should you use it or not. After that, we will introduce you to some alternatives which help you manage your accounts.
Are you looking for the best platform to manage your Instagram page? AiSchedul is all you need.
What Is Everypost?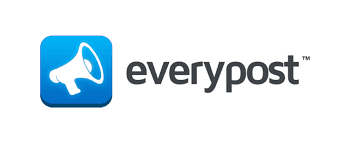 Everypost is an app that is available on both android and IOS. It lets you create, customize, and schedule posts on many platforms such as  Facebook, Pinterest, Twitter, etc. Some of Everypost's features are:
Social media scheduling and publishing
Immediate text, image, and video uploads
Youtube and Flickr posting
Social media channel sorting
URL/Twitter shortener
Social media Analytics
Immediate text, image, and video upload
Everypost has made it easier for its users to upload media content on Flickr, LinkedIn, Pinterest, Google+, Facebook, and Twitter. You can share content between your different social media and increase your traffic.
Social media scheduling and publishing
Posting constantly is important for businesses and has the main rule in digital marketing. This platform provides you a tool to schedule posts in advance for weeks. It also has an auto-publishing tool that publishes the post, video, tweet, etc automatically so you don't need to be worried if you don't have access to the internet.
The thing you should know about Everypost's scheduling feature is that it doesn't support bulk scheduling.
Social media Analytics
This platform gives you detailed statistics to see your performance. You can see what kind of posts your followers like and replicate them, what time most of your followers are online and active, etc. Keep in mind that their free plan doesn't involve social media analytics.
Everypost reviews
Now we will see and read some users' reviews and experiences on www.g2.com.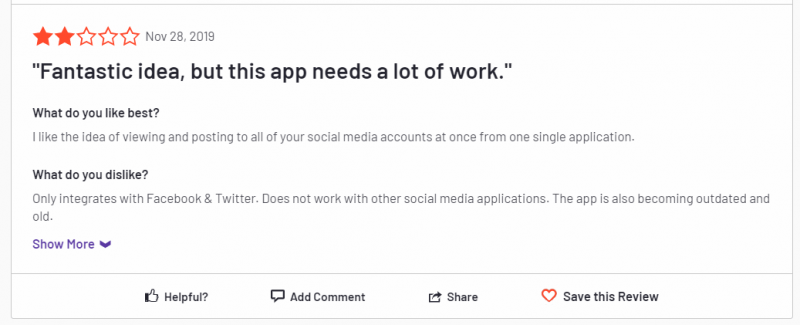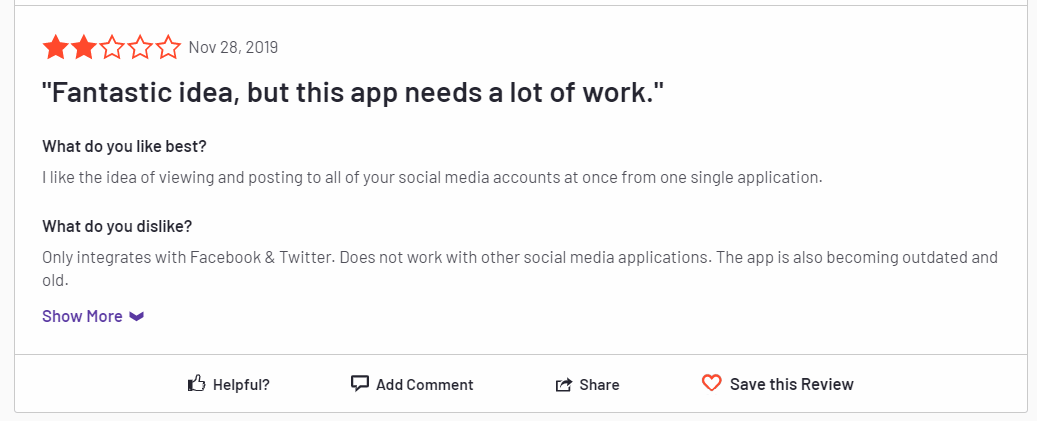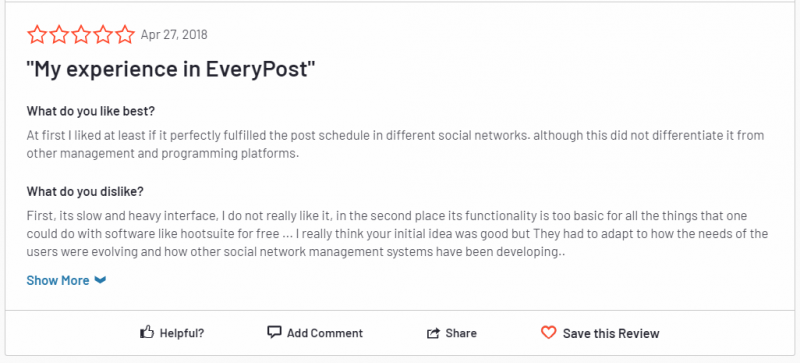 As you saw, this application doesn't work well and has some bugs. The more important thing to know is it doesn't support Instagram business accounts and it only has a few features for personal accounts. But Instagram is one of the most popular social media platforms and the best place for digital marketing. So if are an influencer, store, or brand owner, or you are starting a business this app may not be the best choice for you.
Everypost plans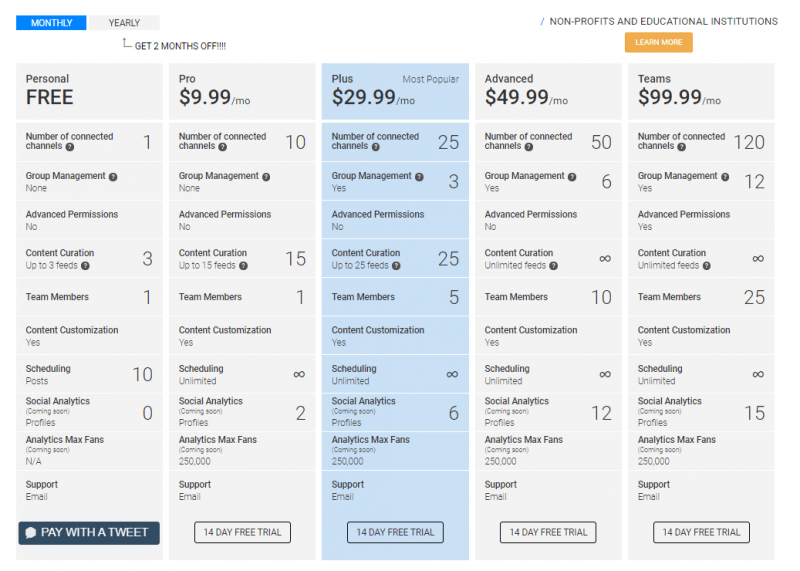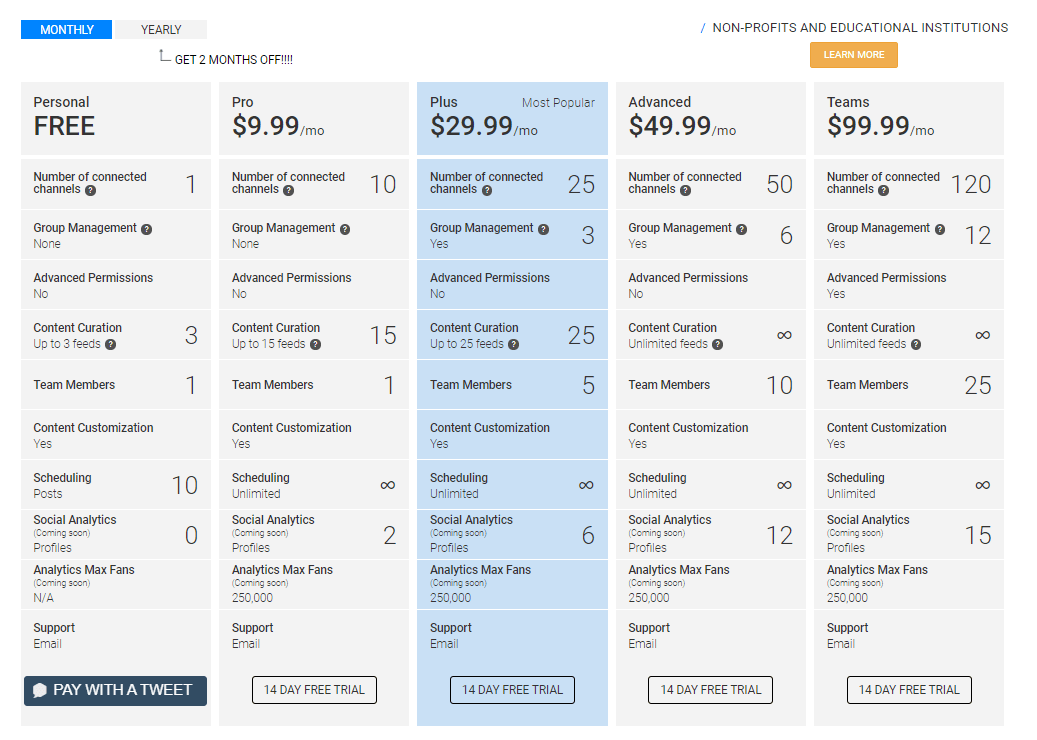 You can see the pricing is a little high compared to the other management platforms. In a word, this platform not only doesn't work well but also is expensive.
That's why we are going to introduce you to the best alternative for Everypost that is AiSchedul.
AiSchedul is an Instagram management platform with many features to help you to grow your page and get it on top. Some of its features are:
Scheduling posts and stories
Managing multiple accounts
Designing Bio-link landing page
Reposting contents
Running giveaway contests
Auto-respond comments
Download Instagram stories and lives
Tracking your mentions
Scheduling posts and stories
AiSchedul has a powerful auto-publishing tool that helps you focus on the content instead of publishing time. This feature is completely automatic so you won't get any reminder or notification to upload the content manually. Also, AiSchedul is very beginner-friendly and really simple to use. To know more about AiSchedul's auto-publishing feature, click here.
Read more: How to Schedule Instagram posts on a Mac?
Designing Bio-Link landing page
If you are a website owner, store owner, or you just wanted to share a link with your followers on Instagram, you may be noticed the only place you can share the link on Instagram is your bio. Also, you cant share more than one link in your profile. This is a big problem for some people who want to share more than one link. That's why AiSchedul came up with a solution named Bio-Link. This feature lets you design a landing page where you can add all your links.
To read more about this feature, click here.
Reposting contents
One of the features that Instagram doesn't offer Its users is Reposting. This feature is helpful when you don't have enough time to create new content. You can easily repost other users' content that is similar to your page's theme. AiSchedul tags the owner and includes the original caption so you don't need to be worried about giving them credit.
Read more: How to repost multiple photos on Instagram?
AiSchedul plans
AiSchedul plans come in 3 different packages for different uses that you can see in the below picture: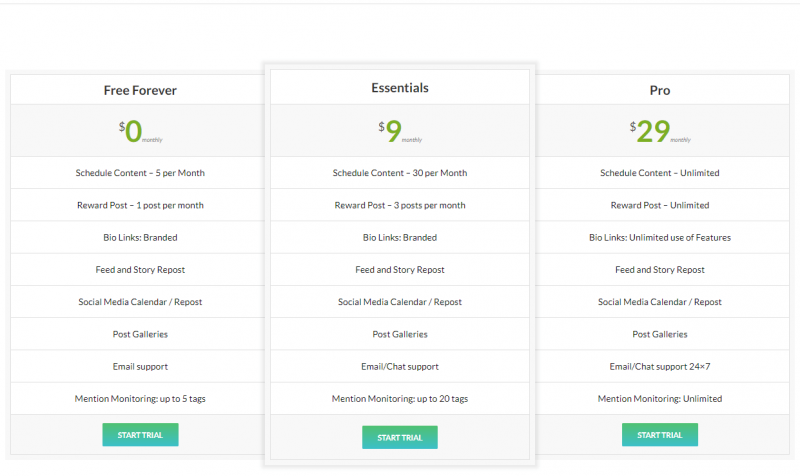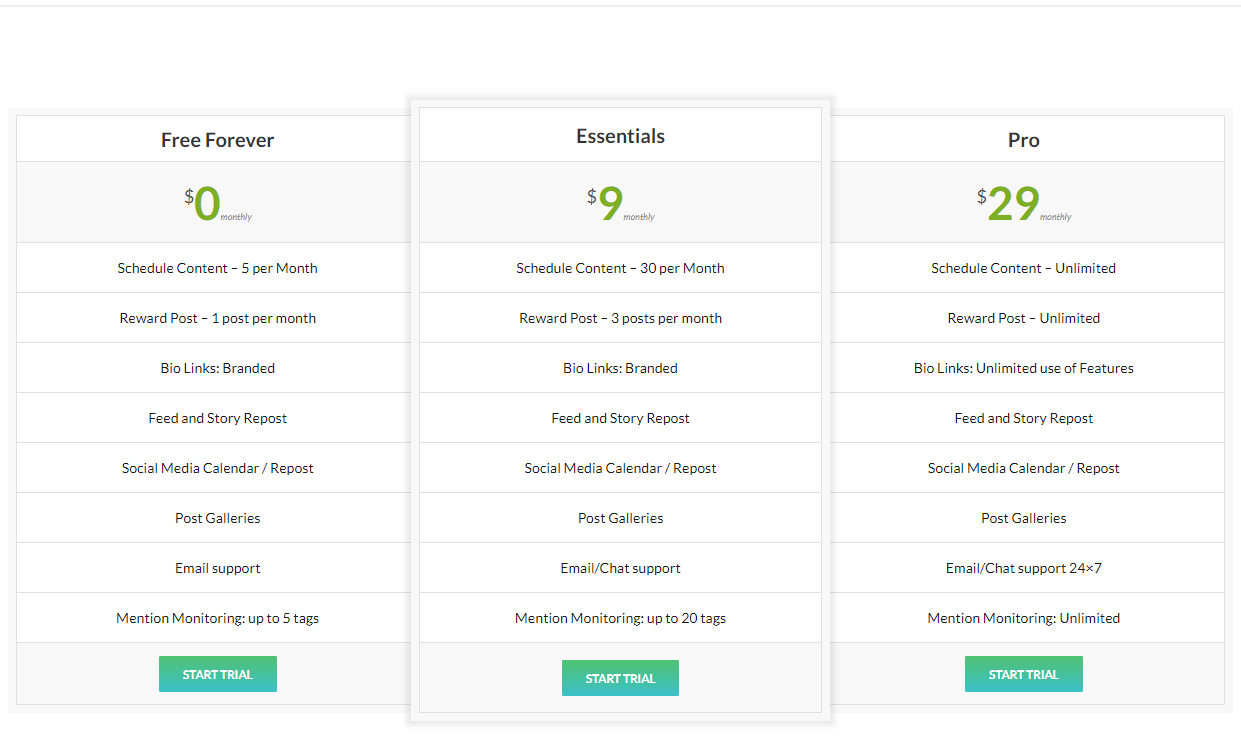 What's great about AiSchedul is that it provides all the essential features for free and more features at a reasonable price. It also has a 14days trial to test all the options.
Later is our second alternative that helps you to manage your Instagram page through pc. It allows you to schedule your posts and stories in their free plan but, if you want to share a video through your later account, you should upgrade it to premium. Some of Later's features are:
Scheduling posts and stories
Instagram Analytics
Pinterest scheduling
All in one bio-link
Later plans
As you can see below, Later's pricing is really reasonable. Keep in mind that this platform doesn't offer a free trial.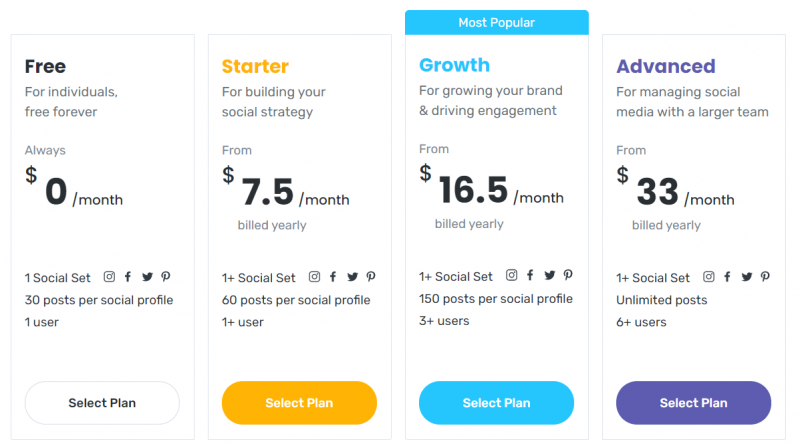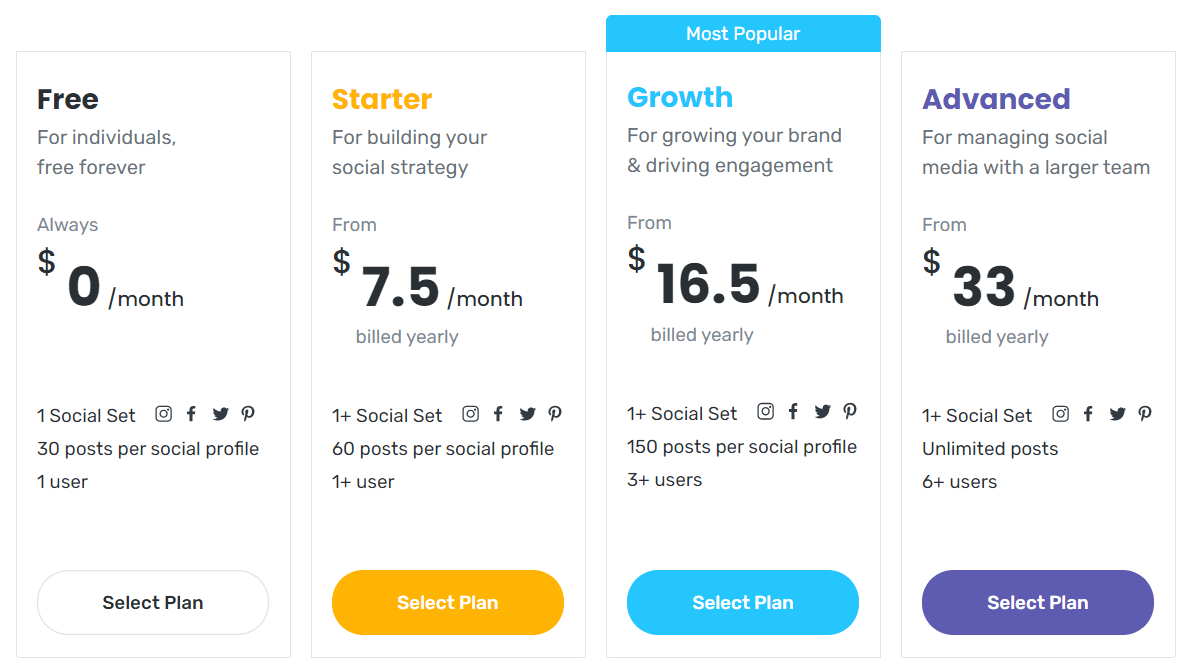 All in All
In this article, we talked about the weaknesses and strengths of the Everypost application to help you decide you should use it or not. After that, we introduced you to some alternative for the Everypost application that the best one was AiSchedul. So if you are looking for a management platform to schedule your posts and many other features, don't miss AiSchedul.