Facing the "We restrict certain activity Instagram" issue is the last thing any user wants to experience. 
As with the updates on Instagram, more users have reportedly seen this in-app error. Consequently, it has confused people why the social media giant has penalized them. 
However, you should not be discouraged while knowing the reasons for having the "We restrict certain activity Instagram" error, or any other Instagram action block messages pop-up may help you understand Instagram's worries better. 
In this article, we will discuss all these reasons and possible solutions to fix this error.
What exactly is the "We restrict certain activity Instagram" error?

 
You may see the "We restrict certain activity Instagram" when you try to follow, unfollow, and block a profile or share a post or event when you try to like or comment on someone's post. 
While Instagram doesn't allow you to take any of these actions, you are still able to log into your profile. 
Now, you may ask what the reasons are and what you have done to deserve this punishment.
How to fix the "We restrict certain activity Instagram" issue?

 
Actually, the main reason that the "We restrict certain activity Instagram" message displays on your screen is to stop spammers and bots from doing activities on Instagram. So, it is only a test to see whether a blocked account will change its behavior on Instagram. 
However, the question is why Instagram has mistaken your account for spam or bot? And how you can fix the "We restrict certain activity Instagram" issue?
1. Use "tell us" to raise an unblock request
After following or unfollowing too many accounts in a short period, Instagram will consider the chance that you are a bot. This is similar when you simply do any other activities too many times in a short amount of time.
So the first thing you can do is to wait for a day or two. Then, check your Instagram again. Another way is to tell Instagram to unblock you and let them know that you are a regular user. Here is a step-by-step guide to raising an unblock request. 
1 – First, you need to tap "tell us" when the "we restrict certain activity Instagram" message is displayed on your screen. 
2 – Next, you are required to complete the security information asked and share your photo when you are asked to help Instagram verify you. 
3 – Finally, wait for a few days after the verification process is ended.
2. Complete your profile information
One way in order not to draw suspicion is to have completed profile information and a profile picture. Even if Instagram has not sent you the "We restrict certain activity Instagram" message yet, the sooner you complete it, the merrier. 
In addition to this, Instagram may flag or block you because you haven't shared any posts to your account. This really looks spammy. So try to act normal and post content at times to prevent a message like this. 
One obvious thing about "We restrict certain activity Instagram" is that Instagram is trying to stop any unusual or spammy behavior. So if you are using a bot for any reason, just stop it.
On the other hand, more and more marketers and creators turn to third-party app. They play the role of a management, generator, or tracker tool to help them build up a better marketing strategy.
We want to introduce you to an effective tool that helps your business grow organically without resulting in any results like that. AiSchedul offers many useful features without making any spammy troubles for your account.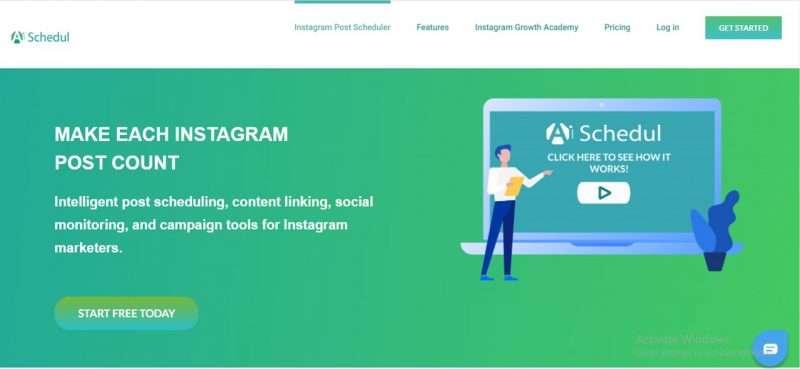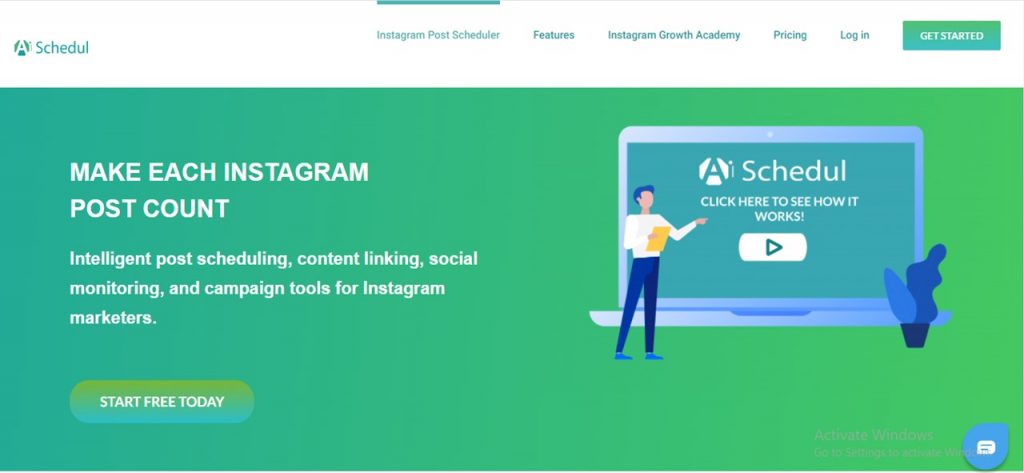 In particular, AiSchedul allows you to set your calendar and have your posts automatically shared directly to your Instagram feed, story, or IGTV.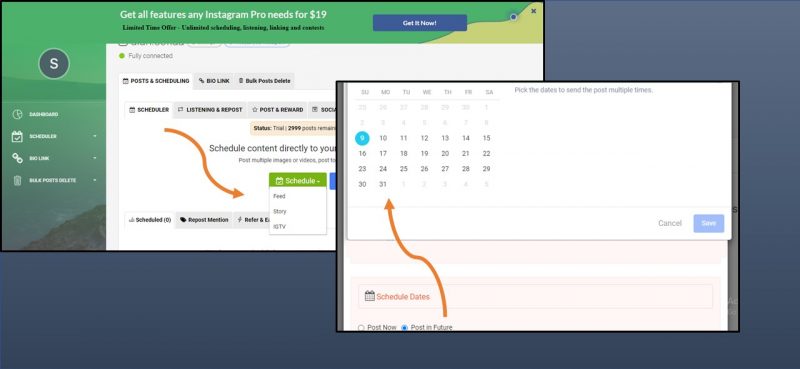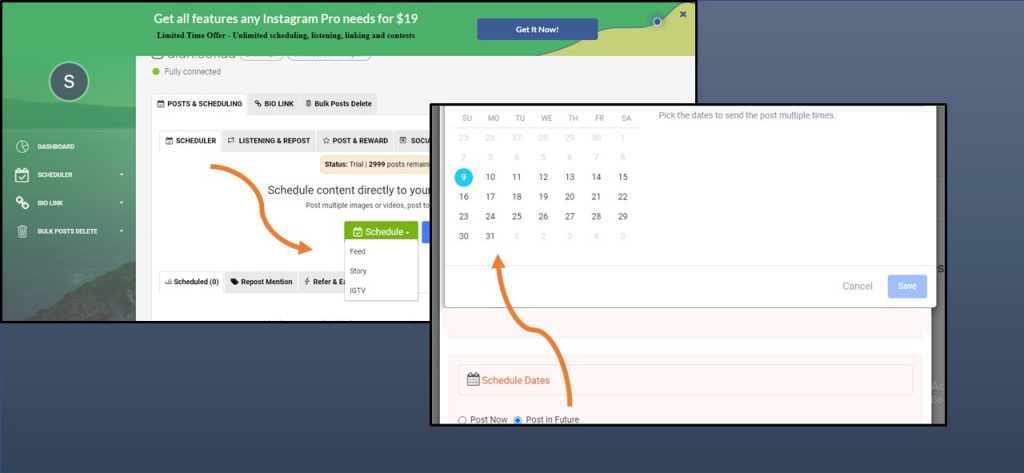 Moreover, you can easily make a carousel post with AiSchedul uploading up to ten images or videos. In case you have ever wondered how you can post your YouTube videos directly to your Instagram without having to download the videos, AiSchedul has a feature that enables you to do so by only placing the link of the YouTube video in it. 
Another feature that enhances your profile information is to let you share multiple links to your bio. 
However, AiSchedul is not just a management tool. It has lots of generating and tracking features too. For example, you can use hashtag analytics to find the most popular and relevant hashtags for your posts or monitor your account, saved media, and mentions. 
Regarding creativity, if you think all these features are not enough for you to stop micro-management and be more engaged with having new ideas for your business, AiSchedul has some other plans for you. For instance, you can use the "post and reward" feature to set up Instagram contests and giveaways, pick winners fairly and organically increase your engagement rate. 
3. How much does it cost to purchase AiSchedul?
Well, AiSchedul has 3 packages that are a real bargain compared to its features and reliable functionality. 
1 – Use AiSchedul for free. In fact, this package doesn't have a deadline, and you can always use it for free. Furthermore, all features are available in this package, and you can try them all without being charged. 
The only thing is that you have limited numbers of time to use every feature. However, you will have access to them the next month. 
2 – This package is really cost-effective as you only pay $19 per month, but you will have fewer limitations, and you can reap the advantages of using these features more freely.
3 – Finally, the last package is for professionals who want no limitations at all, more support, and to be AiSchedul's priority. This package is $49 per month, which is still a lot cheaper than many giants in the world of management tools.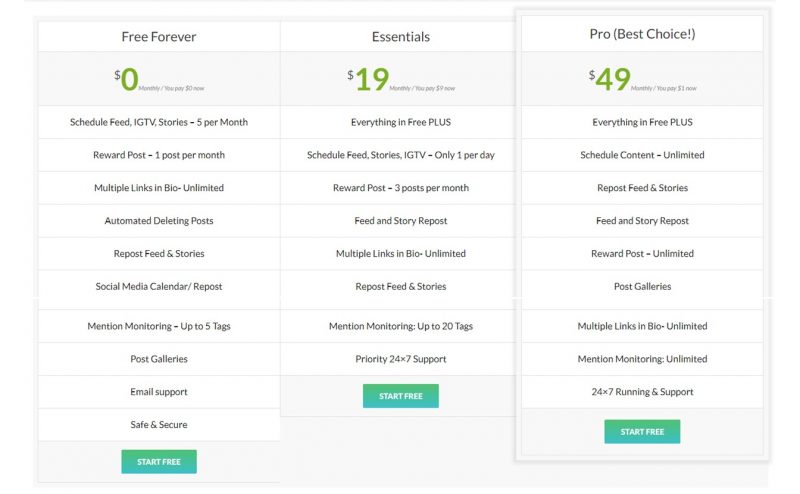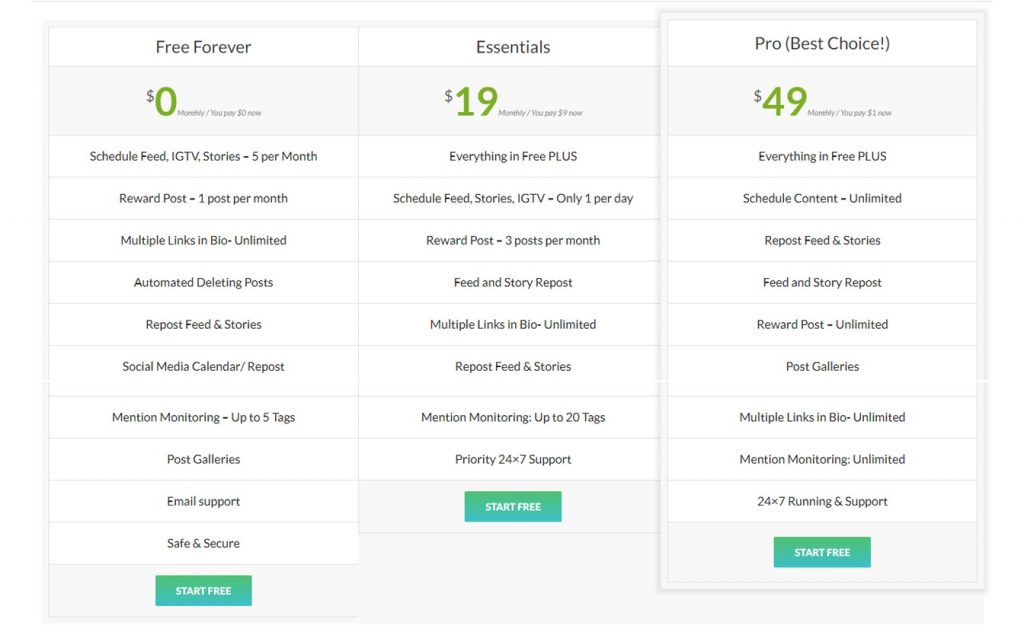 4. Take the final steps 
If none of the solutions above worked, there are several other solutions to try. 
Link your Instagram profile with your Facebook account. 

Uninstall and re-install the Instagram app. 

Go to your Instagram profile on some other device. 

Report to the Instagram support team. 
Conclusion
"We restrict certain activity Instagram" error is displayed on your screen since you have had spammy behavior on Instagram. So you need to stop using bots and simply avoid suspicious activities. 
But don't worry as this is usually a short-term punishment. So changing the way you use Instagram will prevent it from happening again.