Creating content for Instagram is often hard work. You need to get inspiration for a new post first. Then, you have to find the right photo and caption. Afterwards, you need to figure out how to make your post relevant and possibly trendy. Finally, you have to decide on the right hashtags for your post and figure out the best time to upload it. Congrats! Your Instagram post is finished. Now you have to repeat this process again and again and again.
Sounds like a nightmare, doesn't it? Don't worry. You're not without help. Despite what it seems, creating content for Instagram can be made much easier. So what's the harm in getting a little help in your endeavors? Stay with us to learn about four essential Instagram apps that make creating content for Instagram like a walk in the park.
1- AiSchedul: Professional Content Manager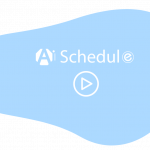 AiSchedul is a dedicated Instagram content manager with a variety of features that help you with creating the best content for Instagram. You can get inspiration for daily posts, get updated on Instagram trends, or search for optimized hashtags for your post, among many other features.
AiSchedul Features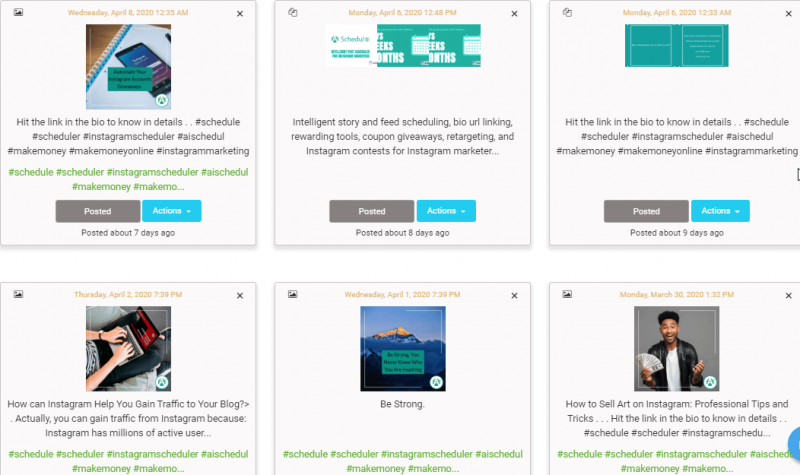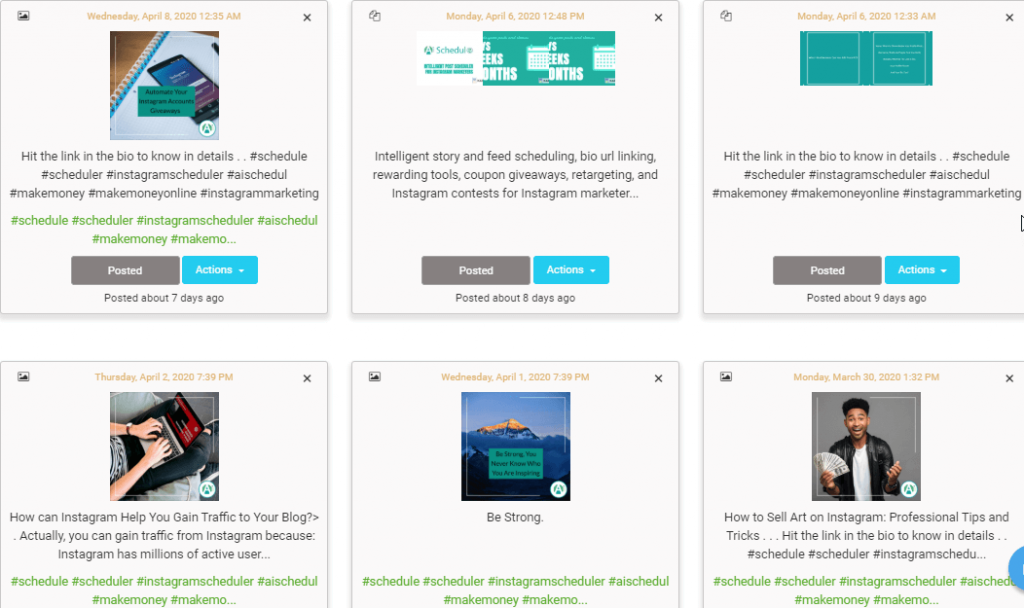 Content Calendar: It doesn't matter what day it is. There are always trends going on in Instagram that you can leverage to create engaging content for your Instagram.  Want to learn about them? AiSchedul's content calendar provides you with insights into these trends and their relevant hashtag(s).
Post and Story Scheduler: You can schedule your posts and stories to be published at a certain time in the future. Simply upload your photo, choose your caption and hashtags, and then determine at what day and what time you want your post to be published on Instagram. AiSchedul will take care of the rest for you.
Biolink Solution: One of Instagram's biggest downsides is the inability to post links. You are limited to only one link in your bio. Therefore, you are at a major disadvantage if you want to drive traffic to your website through Instagram. However, AiSchedul's Biolink solution overcomes this obstacle by allowing you to post multiple links to your bio. Read this post: what is Biolink and how you can grow your business with it in order to learn more about this feature.
Automatic Response to Comments and DMs: This is pretty much an essential feature for bigger Instagram accounts. Select your desired response and AiSchedul will take care of the rest for you.
Price: Free with basic features, 9$ USD per month for additional scheduling and reward posts, 29$ USD a month for unlimited posts. Read more about the price plans.
Download: There is no need to download an AiSchedul app. Simply visit AiSchedul.com on your PC or mobile web browser and click on the upper right corner to create an account.
Continue reading: 5 Best Instagram Schedulers in 2020
2- VSCO: Professional Photo Editing App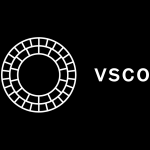 VSCO is one of the most popular photo editing apps for Instagram. Over 200 million Instagram posts feature the #VSCO hashtag. This original photo editing app was launched in 2012 with the aim of providing photographers and artists with the means to express themselves better.
What makes VSCO a fantastic mobile photo editor is its accessibility. Both amateur and professional photographers can use VSCO to get what they need. Amateurs can choose among the plethora of preset filters available in VSCO, or use simple editing tools such as saturation and skin tone adjuster to edit their photos. Professionals can delve deeper and gain access to more advanced editing tools with the premium version of VSCO.
Overall, VSCO is a solid choice for any Instagram user who wants to stand out with their photo-edits.
Read more: How to put your VSCO link in Instagram bio
Price: Free for basic features, 19.99$ USD for yearly membership with additional features
3- Layout from Instgram: Creating Instagram Collages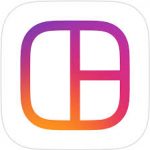 This rich Instagram-designed app can solve all of your layout and collage problems when creating content for Instagram. Simply upload up to nine photos and Layout will "lay them out" in your desired order to form a collage. You can pick your photos from your gallery or shoot them as you go with the built-in photo booth.
The photo booth feature is Instagram's unique take on collage-creating. It allows you to take spontaneous pictures on the go and mold them into a final collage, all without preparation. Once you are done with your collage, you can proceed to apply filters and basic edits before your picture is ready.
Price: Free
4- InShot: Instagram Video Editing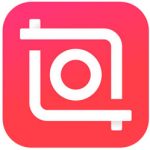 InShot is one of the best, if not the best, video-editing apps for Instagram out there. This popular software features one of the most comprehensive list of video-editing features which rivals some of the more professional editing apps in the market. Another great thing about InShot is its beginner-friendliness: you can do most of your editing with simple drag and drop functions.
Some editing features of InShot include trimming and cutting video clips, merging two clips together, editing visual settings like brightness and saturation, adjusting video speed, flipping and rotating, adding texts and stickers to videos, and many other options. All in all, if you need to do a lot of video editing on your phone, you should definitely give InShot a shot (pun not intended).
Price: Free with optional in-app purchases