How To Upload Video or photos To Instagram From PC or MAC
(uploader for Instagram)
It is easy and accessible for many people to send pictures or video files via mobile phone, you can share a photo by selecting it from your archive and sometimes editing it.
But for some users, the process is extremely difficult and sometimes intractable; Not all users can select and send pictures from their mobile phones.
These users often include professional photographers or businesses, who upload images to their computers through their cameras and share photos after editing with Photoshop software.
It is considered futile for these users to perform the above operations and resend them to the mobile phone for sharing.
In this article, we are going to be sharing how to upload our photos and videos on Instagram through our MAC or PC using a free uploader for Instagram.
normally you would have to edit everything through your computer, send it to your phone, edit it, upload it all that stuff but you can do that all directly on your computer using an uploader for Instagram.
There are two methods one you can only upload photos and the other one you can upload both videos and photos.
I personally prefer the method that we will be showing you hope you enjoyed this one as well but the second version is also very convenient if you only upload photos.
#The first method
So first you are going to go to AiScedul.com .
It is noteworthy that this platform does not require download and works on the web.
All you need to do is sign up for this tool and add an Instagram account to it.
After registering on this platform you can get all its services for free.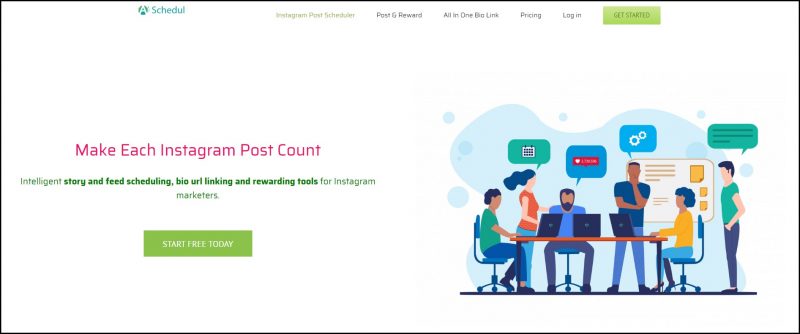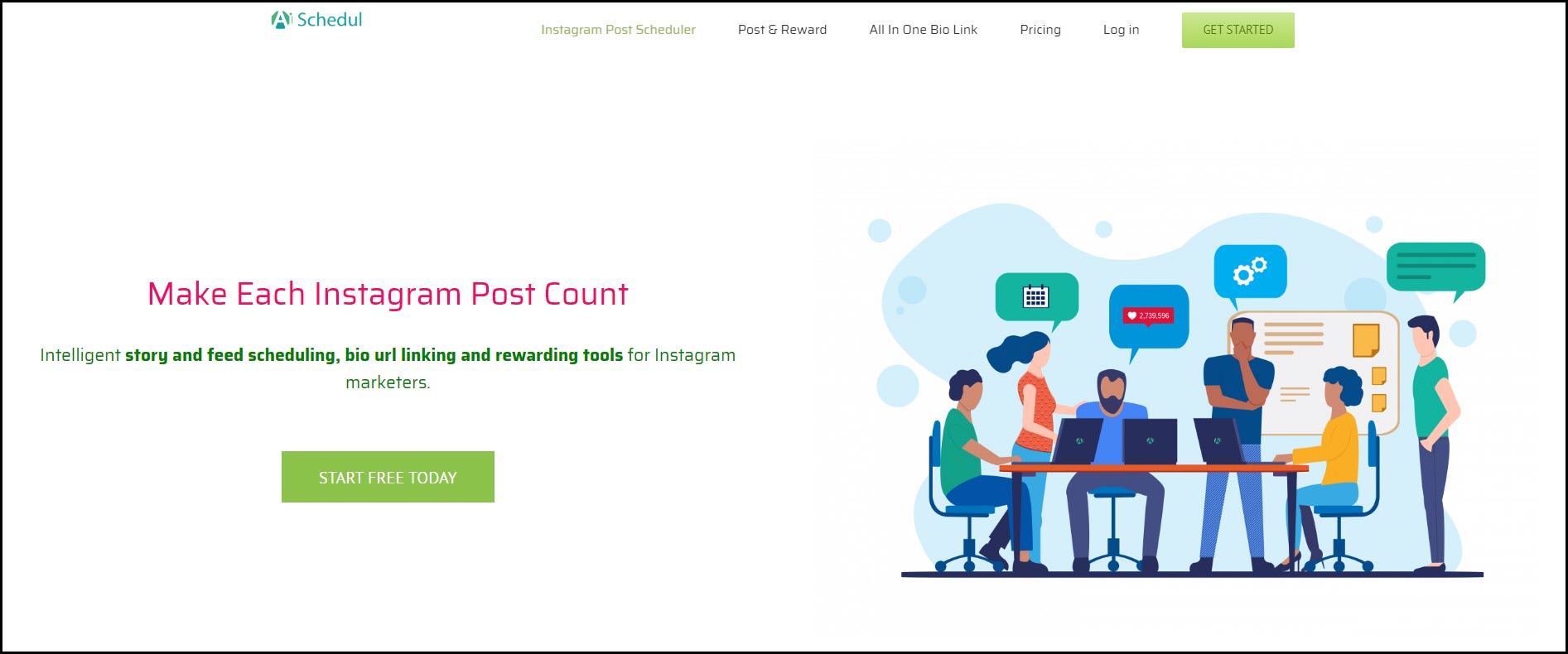 After you have completed the registration process, it is time to add your Instagram account to this platform.
One of the most unique benefits of this uploader for Instagram is that it can manage multiple Instagram accounts at once.
To add your account to the dashboard page, select the Add Instagram Account at the top of the page and enter your Instagram username.
You can see all the accounts you add on the dashboard page and manage them from there.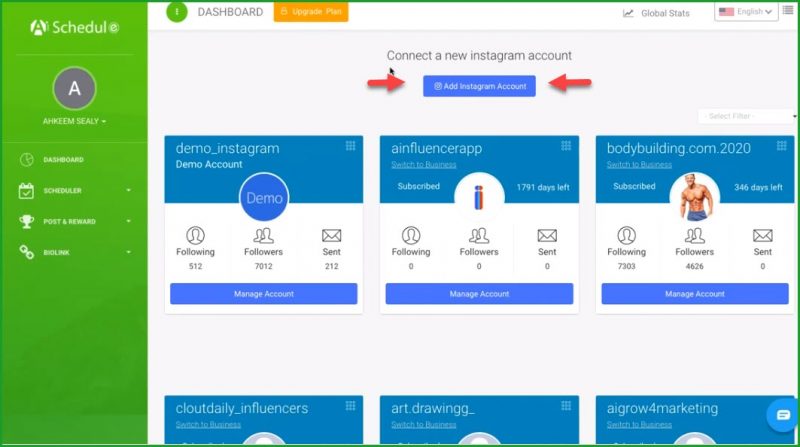 How to upload your photo or video to Instagram using AiSchedul.
We also want to give you a brief explanation of the benefits of this tool,
including scheduling your future posts and using this tool to hold Instagram contests and other benefits you can get by signing up for free.
To upload a photo or video to Instagram, just press the Manage Account option.
Select the Scheduler option on the new page.
you can schedule your story and your feed.
AiSchedul also provides users with the Repost feature you can use this feature when you don't have enough time to produce your content.
Use and Repost content that your friends or other people are sharing on Instagram.
while Instagram has not provided this feature to users, but with this uploader for Instagram, you can break the restrictions that Instagram has put on users.
Now select one of the feed or story options to upload posts to Instagram.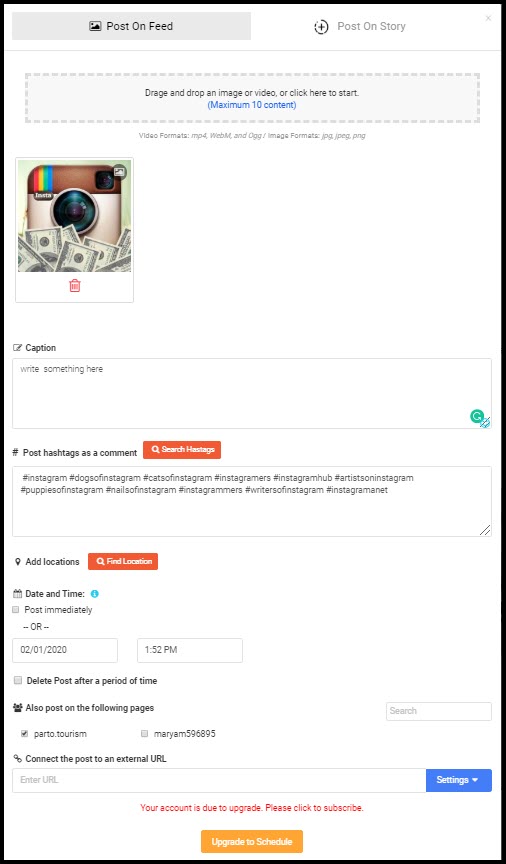 Drag and drop the photo you want to upload it, then write a caption and select the best hashtags using the pro tool that AiSchedul provided.
Just as you need to research and find the right keywords, you also need to research the different hashtags to get your content to the right audience.
Studies show that using hashtags increases user engagement.
You can find the most popular hashtags using AiSchedul that will help your account grow significantly.
Now that you've got the hashtags you've chosen, it's time to choose the location you want.
It is very important to attract followers by country and region and province, and that is what makes followers purchase the product that you offer.
Let's illustrate this with an example; Imagine you have a restaurant in New York.
How much is it possible that someone comes from France and buy food from your restaurant?
How much is it possible for one person to come from another country and buy food from you?
The answer is very clear. Very unlikely!
Now imagine being able to attract followers from your location, exactly where your business is!
AiSchedul does exactly that for you, and you'll be able to choose a location to target your followers from a city or country you want.
After the location, it is time to select the date for sharing your post.
This uploader for Instagram can save you time by scheduling your Instagram posts in advance.
Just set the date you want your post to be automatically published on that date.
If you need to delete your post a while after sharing, just specify the date you want to delete your post to automatically delete it at the specified date.
You can also set your post to be shared across all your Instagram accounts at the same time.
If you want to link your post somewhere, copy and paste the address link in the box.
Simply put your post ready and share it anytime you like.
this tool is not just an uploader for Instagram and you can also use it for the following:
AiSchdul does the task of posting a scheduled post on Instagram, and you don't need to spend time posting and advertising.
Your Instagram page will update even at certain times when you do not have access to the Internet or are traveling.
You can easily create your own content beforehand and then set the post time for them, and the posts will be shared at the specified time on your Instagram page.
Instagram Auto-posting using AiSchedul is both photos post and videos post.
On Instagram, you can't reshare videos or photos that others are sharing on their page.
But don't worry because there is a solution to everything.
AiSchedul makes it possible for you with the advanced tools available.
Provides hashtag and location
The hashtag is a feature that almost all users use on Instagram. With this feature, you can find the most used hashtags and use them for your posts.
You can also choose which location your posts will be shown and where your followers will be from by selecting a location.
This program is able to manage thousands of accounts you have created with your commands.
If you're using Instagram to engage with your fans or customers, then you know the value of time.
Especially if you're a person or a company with multiple Instagram accounts.
AiSchedul can work for all your Instagram accounts at the same time, and most importantly, all of these accounts are managed in one dashboard.
as you know  Instagram only allows you to have one URL link one @link where you could link to a different profile and a hashtag link where you will go to a hashtag and follow the
hashtag those are the three different types of links.
using this feature you can make more external URL links in your bio that will take you to different websites.
#The second method
Here is the second method which requires no installing no app any nothing but you can only upload photos.
Open a new tab on your google chrome, right-click on the white screen click on Inspect then you will see the code thing on the right is shown in the next photo.
just ignore it cuz you do not need to worry about it.
course, you are gonna be log into your account.
just like how you can sometimes it is over from phone to desktop mode.
in this case, it is desktop to phone mode and now you are seeing Instagram just like you would on your phone if you do not,
you should turn on the little phone icon on the right over the screen it is kind of switch up.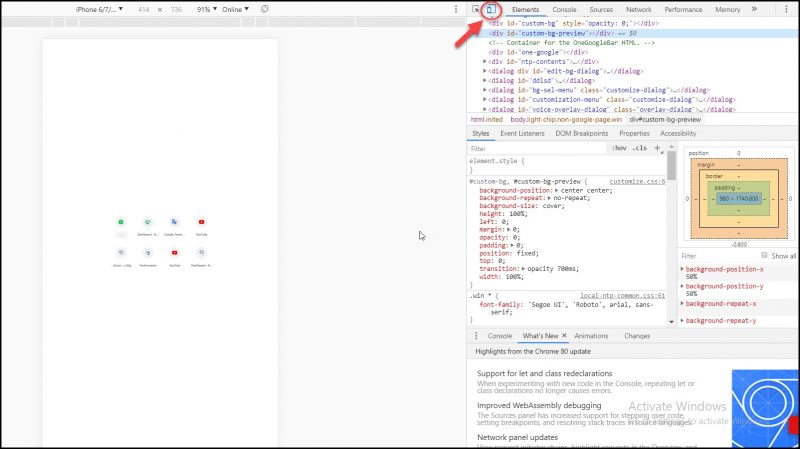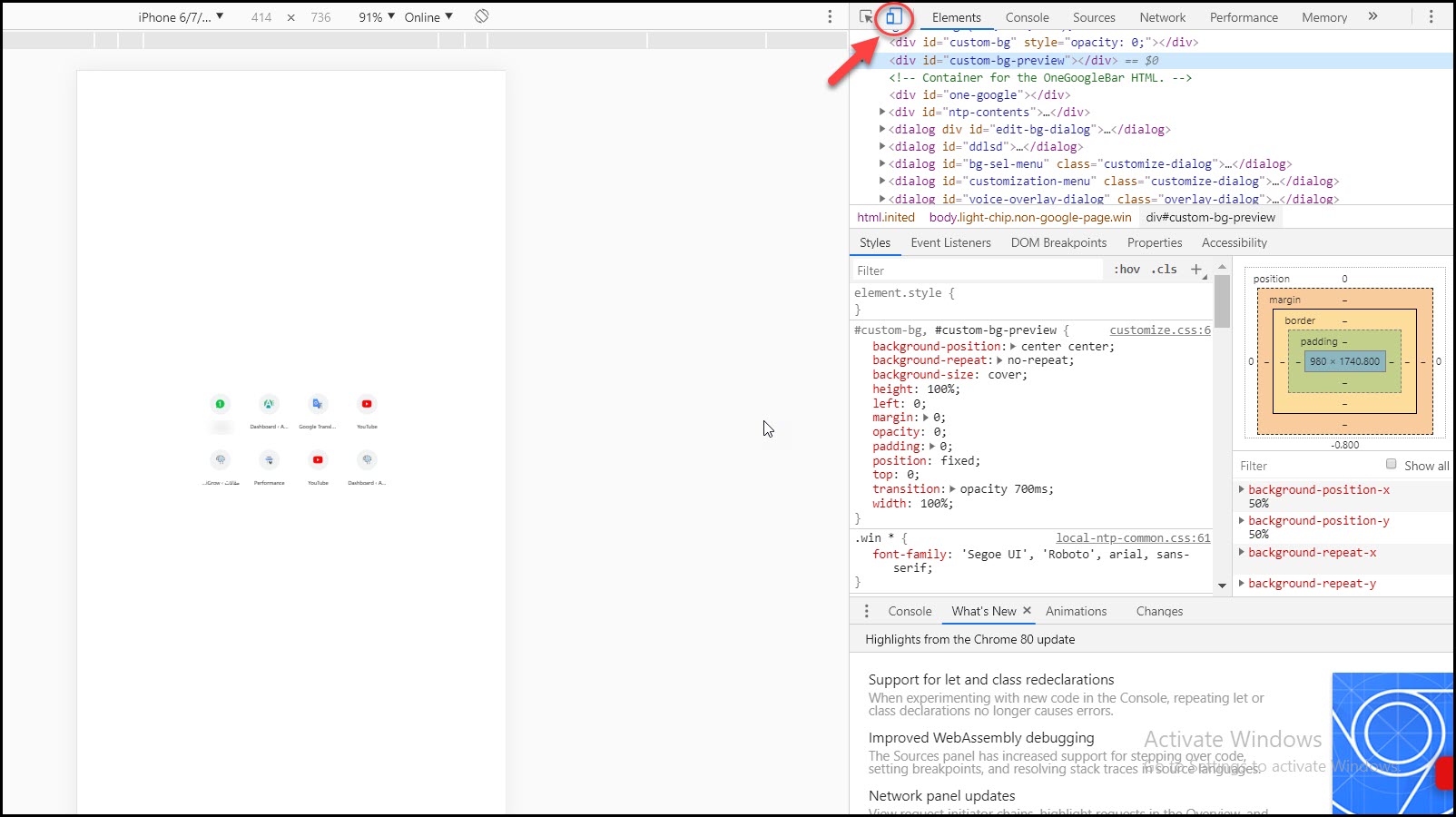 Then we are going to click the add button there is a plus button down and we are gonna add a photo in this case we are going to be adding.
once it is upload you can move it around crop it but in this case,
it is horizontal so we are gonna fit it to fill the whole screen then we will press next, write a caption and share it.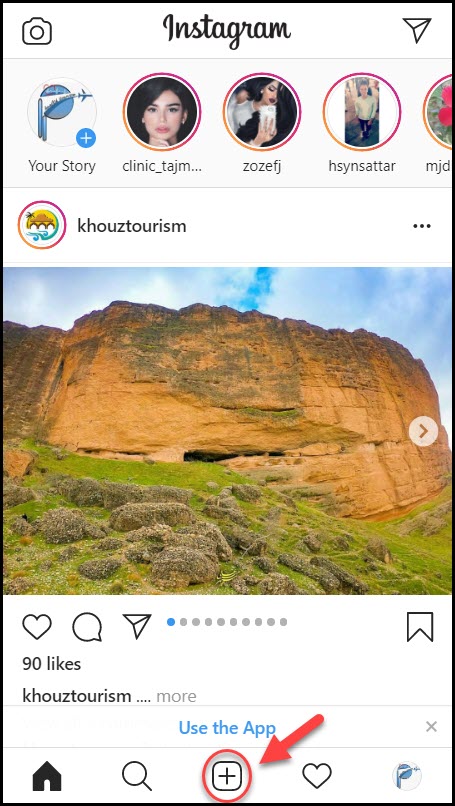 Conclusion: For those who use Instagram professionally, having an uploader for Instagram is a must.

With AiSchedul you can access your Instagram account on your PC or laptop and upload your photos or videos to your Instagram account.