Have you ever wanted to post captivating content for your social media platform but have no idea where to start or what to post? That's because you didn't have a well-thought-out and planned social media calendar.
Posting the right content can attract an audience and brings more followers and sales for your brand.
For example, in the weeks leading up to Black Friday, it is normal for brands to communicate to their followers what the best offers are.
So just like your competitors offering sales on special events, you have to be aware of those special days of the year that could grow your business. 
But don't worry about it because in this article we are going to talk about the top x social media calendars you can use in 2021.
What is a social media calendar? 
A social media calendar for social networks serves as a roadmap to know at all times what we have to publish and what kind of dates we have to take into account for more concrete actions.
What to post on social networks?
What are the important holidays to post?
In addition, it is vital to be active more on special dates (as we will see below) the publications get more sales. It is normal for them to increase and contemplate within the editorial calendar for social networks.
For instance, some days that you should take into account would be:
Women's Day.
Mother's Day.
AiSchedul: #1 Social media calendar 
If you are wondering what the best Social media calendar and holiday guide for Instagram is, then I'll direct you to one of the most innovative and powerful tools of all, AiSchedul.


The developers of this tool have gone ahead to integrate many of the functions of social networking into an easy-to-use interface. 
Don't miss any holidays! Post on all the special occasions of the year! Keep your account updated and win over your followers. 
Have you ever wanted to post something, but you ran out of interesting ideas?
Well, with the AiSchedul social media calendar, you would be surprised at the number of special days you didn't know of!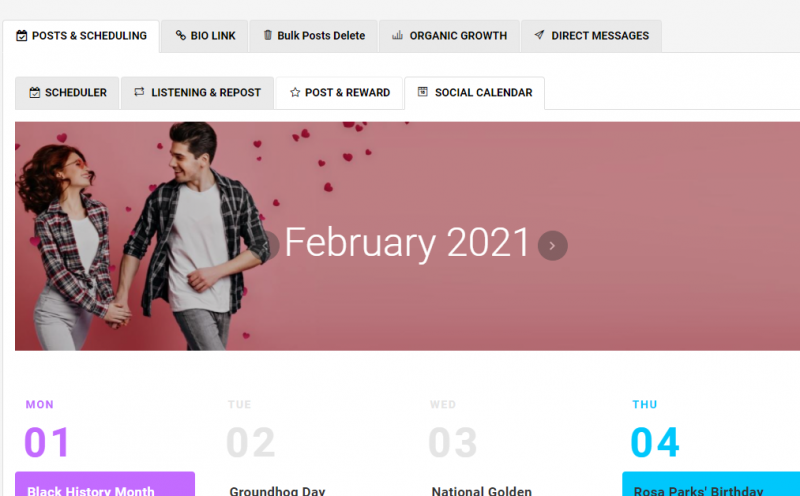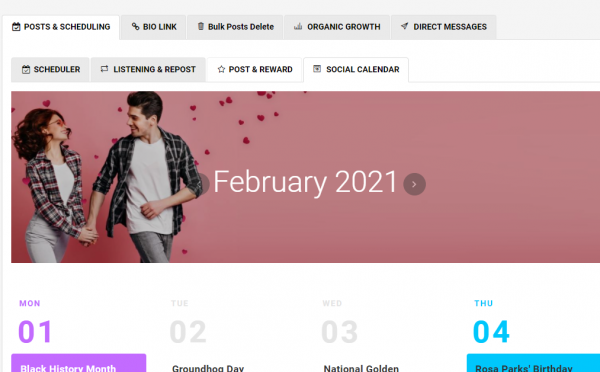 Never run out of inspiration.
Pizza day 
Nutella day
National Napping Day
National Puppy Day
And lots more!
So sign up on Aischedul and see for yourself.
Be active and surprise your followers every day with some new fact they did not know about ;  this way you are bringing traffic to your account, and you will grow your account organically.
So now that you have found what you want to post, you can also reschedule your post easily & fast.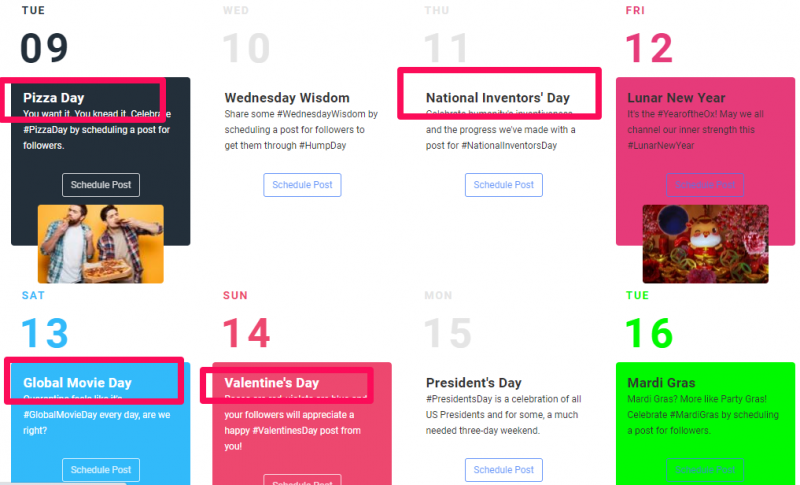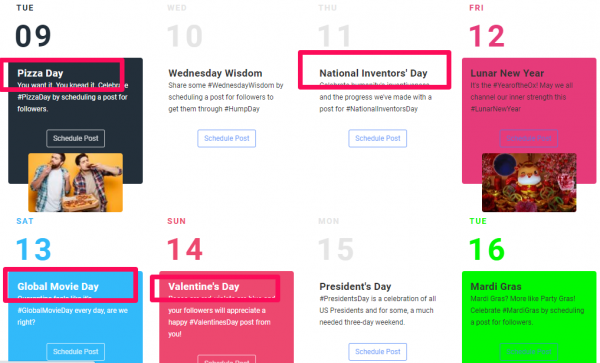 AiSchedul offers so much more and comes with multiple different and fun features such as :
Hashtag monitoring.

Feed, stories, and IGTV scheduling ( months or weeks in advance)

Adding multiple links to your Instagram bio ( Facebook & YouTube channel, website. etc.)
Loomly #2 Social media calendar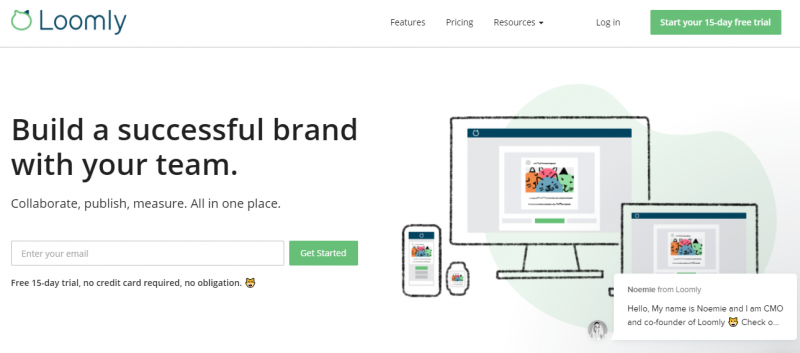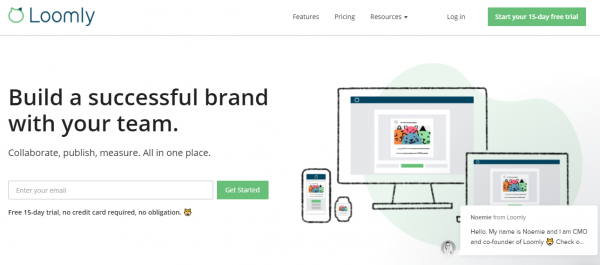 Similar to AiSchedul, Loomly is a great tool for holiday calendar ideas.
Loomly gives you post ideas, based on trending topics, RSS feeds, date-related events, and social media best practices.
This great tool also allows automated publishing for Facebook, Twitter, Instagram, Pinterest, LinkedIn & Google My Business.
ContentCal #3 social media calendar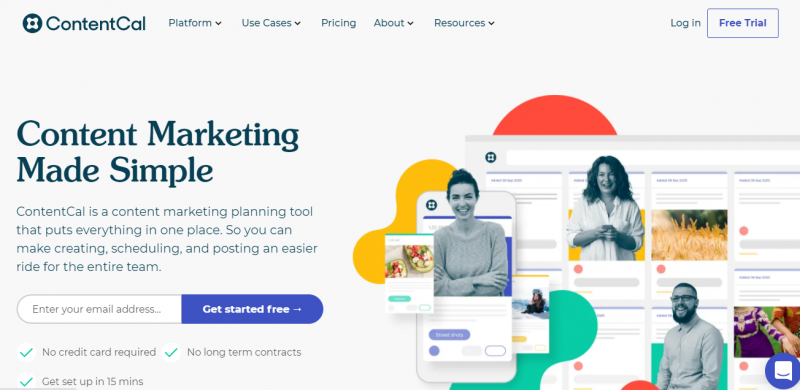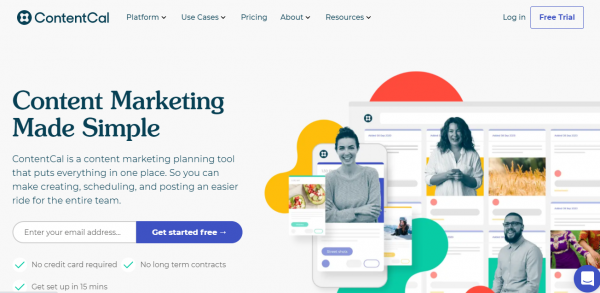 ContentCal is designed to plan and schedule content, improve marketing strategies and streamline workflows for freelancers, agencies, and businesses.
This excellent tool is a content marketing platform that puts everything in one place. So you can make creating, scheduling, and posting an easier ride.
Zoho Social#4 social media calendar 

Zoho social is our number 4 social calendar and holiday that is super easy to use. 
With Zoho you can Visualize and plan your social media pipeline from a single calendar. Schedule posts for future dates, and drag and drop to space your content out better.
Zoho Social allows users to schedule unlimited posts and features an automated publishing calendar with drag-and-drop functionality. Through content queues, users can create posting schedules with unique time slots, or they can rely on SmartQ predictions to publish content when viewers are most active.
Buffer #5 Social media calendar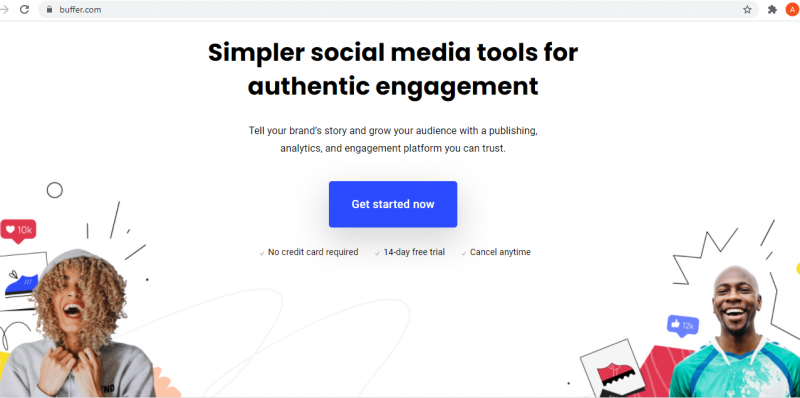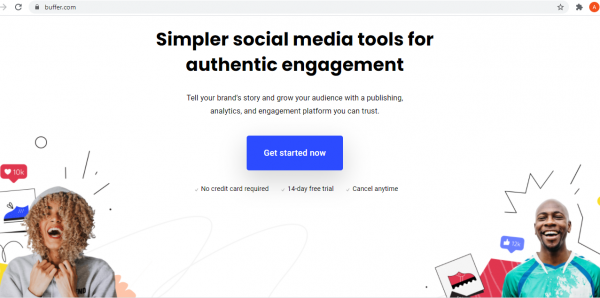 Buffer has been a social media management tool around the web for a long time. It is one of the top tools that help you manage your social media in a more organized way. 
Buffer allows users to plan and schedule their social content while actively engaging with their audiences. 
With Buffer's social media calendar, you can plan, reschedule, drag things around, see the performance, and more, all at a glance, just like you would with a regular calendar.
Agorapulse # 6 Social media calendar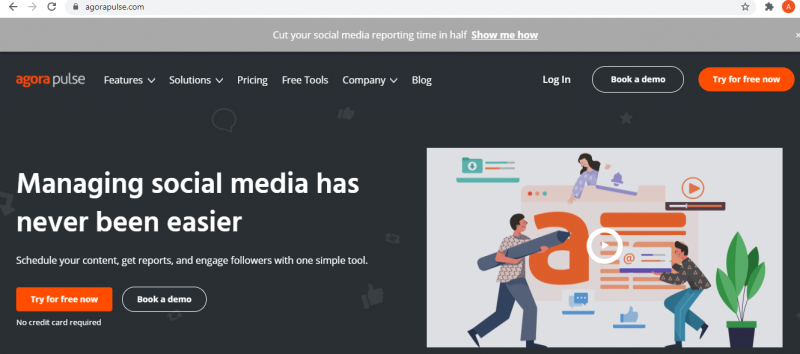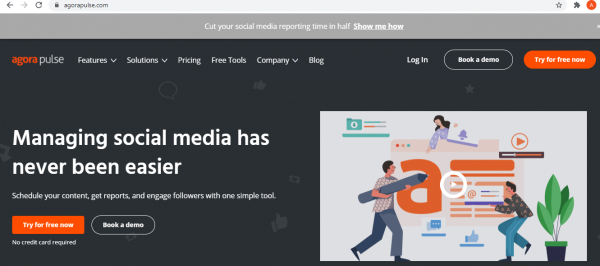 View all your published, scheduled, queued, and to-be-approved posts in one color-coded calendar. However, over a post to preview the content.
Agorapulse calendar allows all users to see what scheduled and queued posts are ready to be published at a later time, what published posts have already gone live, and what posts are still pending approval. 
Socialpilot #7 Social media calendar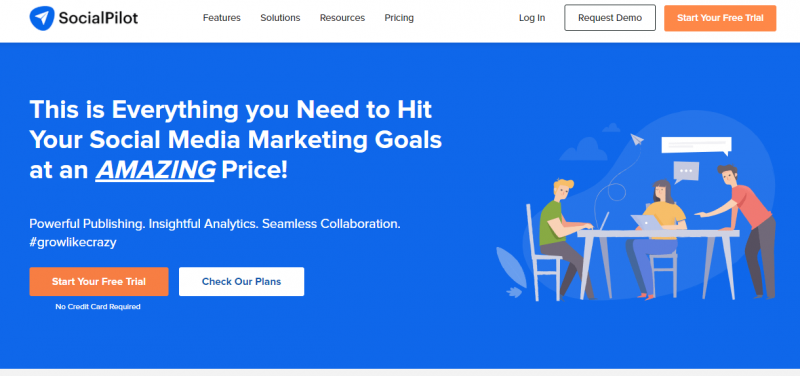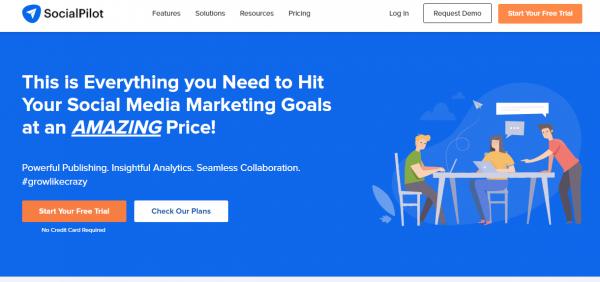 If you're overwhelmed by hundreds of posts showing up on your calendar, you can further refine your views to make your content calendar easier to digest. SocialPilot offers you the ability to filter your calendar view at the account or group level. When you select a particular account, only scheduled posts for that account would be displayed.
Schedule such evergreen posts in your queue to get even more mileage out of them. The good news is you can do that instantly with your content calendar.
Trello #8 Social Media calendar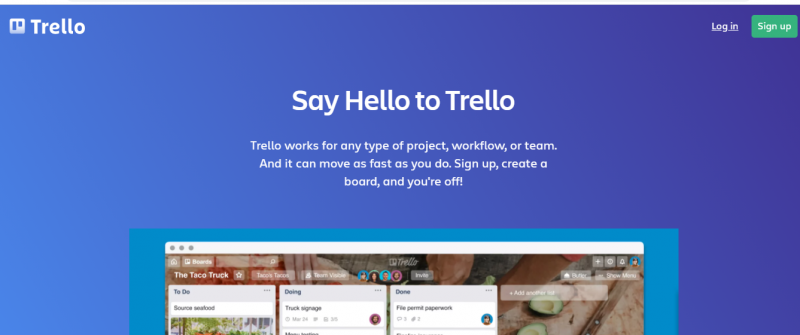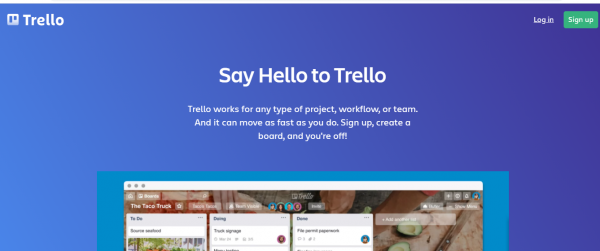 Our 8th top social media calendar is Trello, a great tool to use for getting new ideas to post on a daily basis. 
Trello is built with simplicity, flexibility, and power in mind so that you can focus on the word that matters most.
Hootsuite# 9 Social media calendar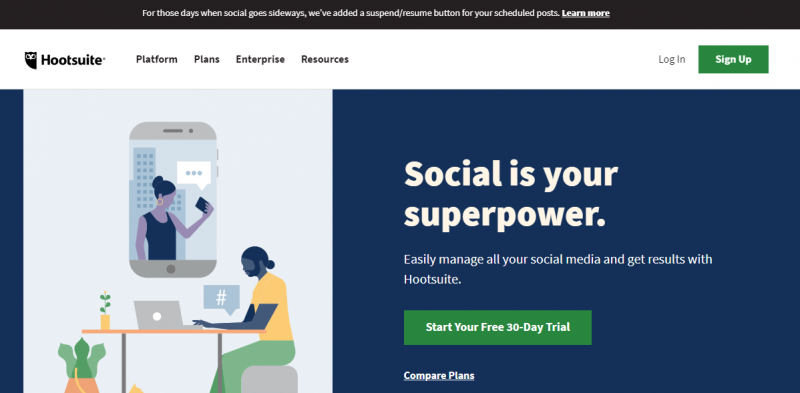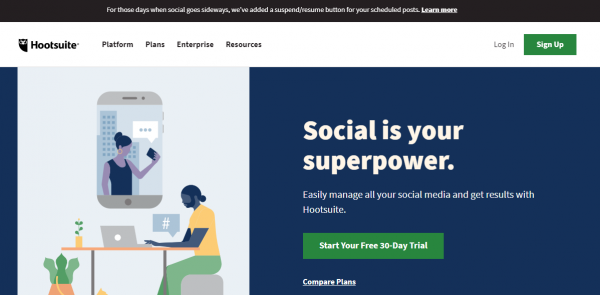 Hootsuite offers a built-in Planner tool to help you create campaigns, identify publishing gaps, and collaborate with your content creation team.
From building your brand to delivering customer care, keep the conversation flowing seamlessly across public channels and private messages so you can connect with customers on social at every step of their journey.
With Hootsuite social calendar, never miss a holiday, post every day, and engage with your followers.
Maximize engagement by automatically scheduling posts to fill gaps in your social calendar with Auto Scheduler.
Storychief #10 Social media calendar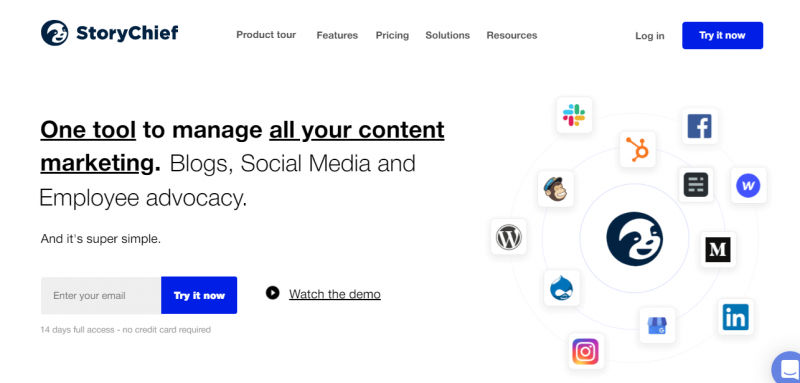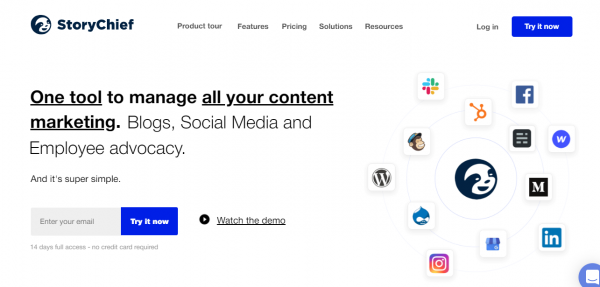 Our final top choice of holiday guide is story chief. 
If you want more from your content calendar than simply knowing when posts go live, StoryChief is a good option. With StoryChief's smart calendar, you can better strategize and plan your content strategy across channels.
Manage your campaigns in the collaborative content calendar to see which days are content-heavy and which days aren't. Schedule content that's ready to go and publish it automatically.
Final Thoughts 
Posting daily on social media, especially Instagram helps grow followers, increase engagement and sales for your brand.
However, posting daily could be a bit challenging, you might run out of content ideas or may not have enough time to pursue this.
In this article, we introduced top x social media calendars and holiday guides that help you choose daily content of a higher variety.
If you want a holiday guide, we recommend our top choice AiSchedul for any social media platform.
Let us know your thoughts on this topic in the comment section below.