Gleam giveaway bot is one of a number of applications you can use to run your giveaway. Gleam is a marketing platform for small businesses. It can help you market your business, but like any tool, it has strengths and weaknesses of its own.
Read the article below to evaluate the effectiveness of Gleam and get a thorough review of Gleam's features. I'll also offer a comparison of its features to AiSchedul the best Gleam.io alternative in terms of running giveaways. So stay tuned!
Want to easily design and run a giveaway on Instagram? Click here!
What is Gleam?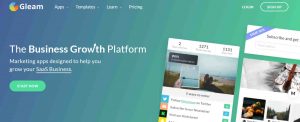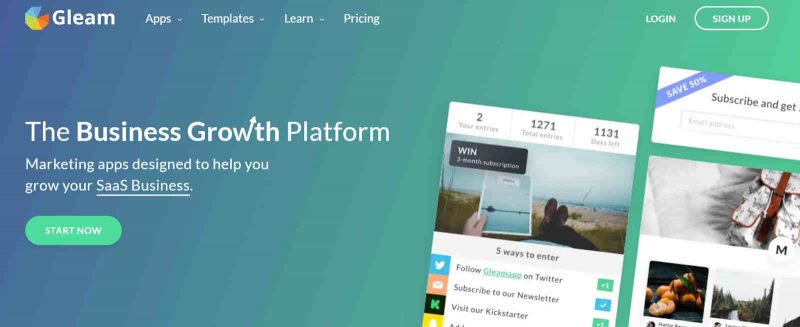 "Gleam" is a management tool for running contests to display user-generated content. Gleam app is a kind of Instagram giveaway picker. Also, it has four different apps. Here is a list of them:
Firstly, it is the Gleam competition

app

.

Secondly, it is the Gleam giveaway.

Then, there is the Gleam gallery.

The last one is  Gleam capture.
Some of its features are good for running a business but considering it is not designed for large companies, it could be a costly app. 
Moreover, you can compare Gleam's services and offers with one of its best alternatives – AiSchedul in the following. 
| | | |
| --- | --- | --- |
| Features | AiSchedul | Gleam |
| Instagram giveaway picker | ✅ | ✅ |
| Instagram scheduler | ✅ | ✅ |
| Post & Reward | ✅ | ❌ |
| Download YouTube videos | ✅ | ❌ |
| Manage multiple accounts | ✅ | ✅ |
| Different types of business plan | ✅ | ✅ |
| Repost feed, Story, IGTV | ✅ | ❌ |
| Price | $7, & $15 | 97$/ 397$/ 997$ |
Sign up now to get started with AiSchedul.
Features of Gleam
Gleam provides different features to grow businesses with different prices that users can buy and use. Here are Gleam.io features:
Create Instagram coupon code

Download content

Link building for users

Redirect users to a new location after they redeem your reward

Run a competition

Social galleries

Email capture
But as a giveaway tool, how does gleam pick winners? Let's learn more about gleam contests and the way it operates. 
How Does Gleam Pick Winners?
The "Gleam" app essentially selects winners from the comments. This means you are required to set rules which place their focus on CTAs related to interacting with the post in the comments. 
So, to learn about how Gleam picks winners, you should know that it randomly selects the winners from whoever commented on your giveaway post.
Gleam Reviews
Before you purchase an app or service, learn about its features reviews and consider whether it offers a good value for the money. Gleam is not an exception to this rule. It has its own pros and cons. 
let's see what experiences its users had, if they think the Gleam competition app safe, and what they think about its giveaways:
Pros of Gleam
Easy to use

Run successful content

Gleam competitions are good

Scheduling and hosting a giveaway

It has a good speed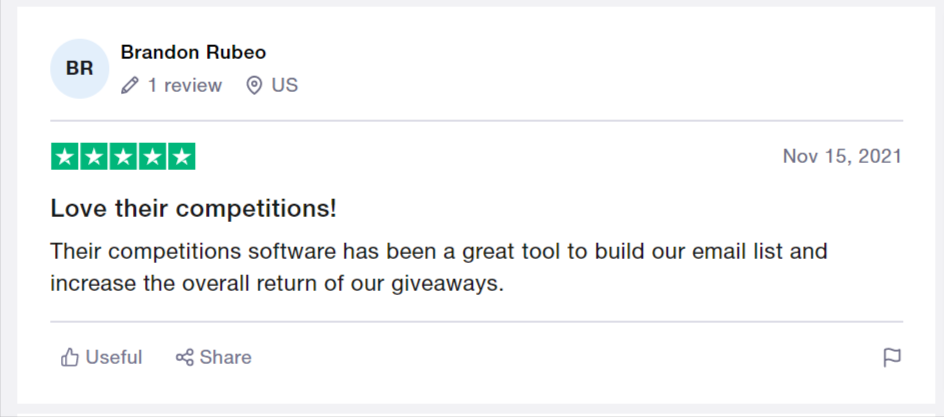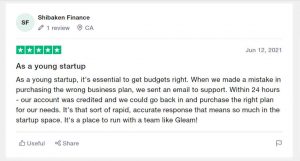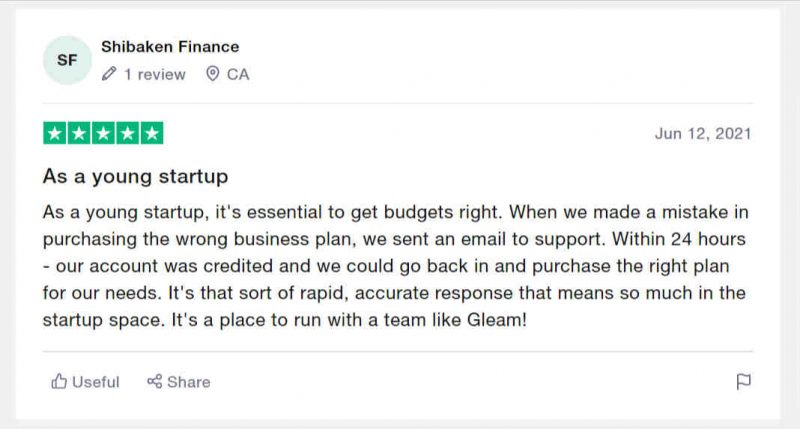 Cons of Gleam
The worst thing about Gleam is that users talked about fake giveaways on

Trustpilot

.

The website supporting team is reported to have acted poorly on occasions.

The free trial doesn't have the mentioned features.

Gleam multiple accounts management isn't available.

Users had trouble using email addresses.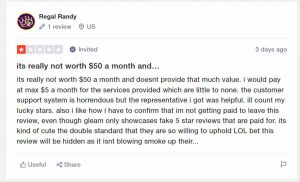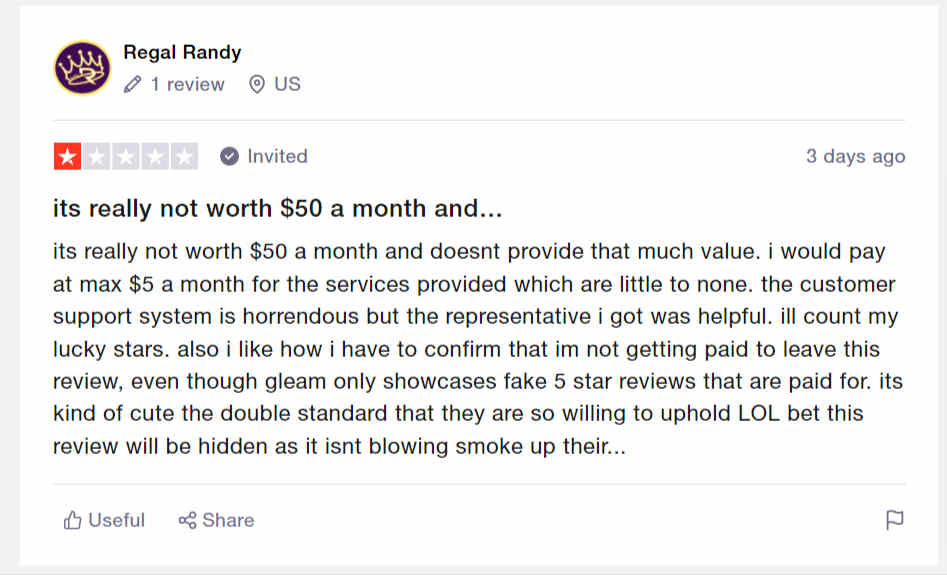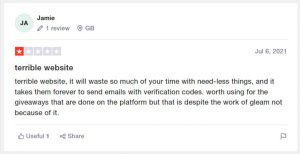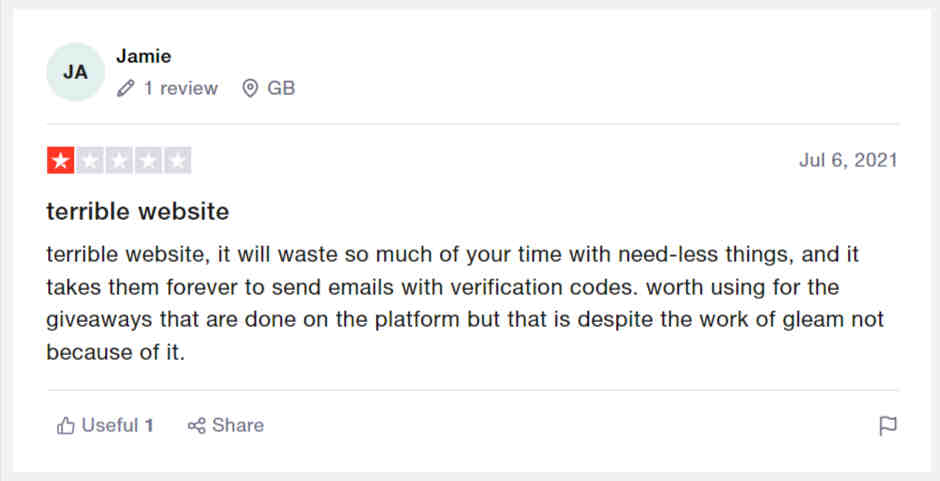 If you are looking for a more effective and comprehensive Instagram contest tool, AiSchedul is worth the price.
You can see some AiSchedul's reviews here: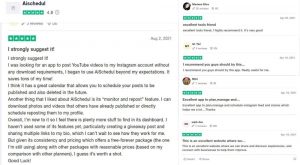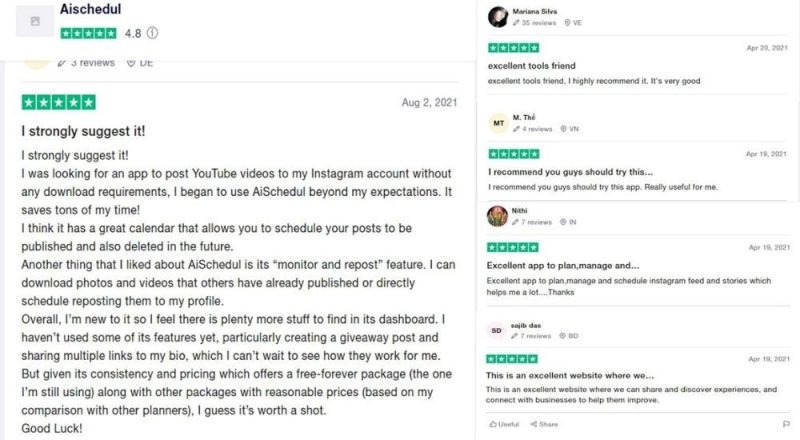 Easily posts YouTube videos

Easy to use

Monitors one or multiple accounts

It has different features on its dashboard

It has a free-forever package

Shares multiple links easily

Creates a flawless giveaway
Try the AiSchedul giveaway picker feature and see the results
Gleam Pricing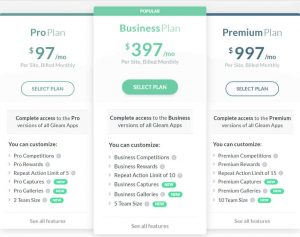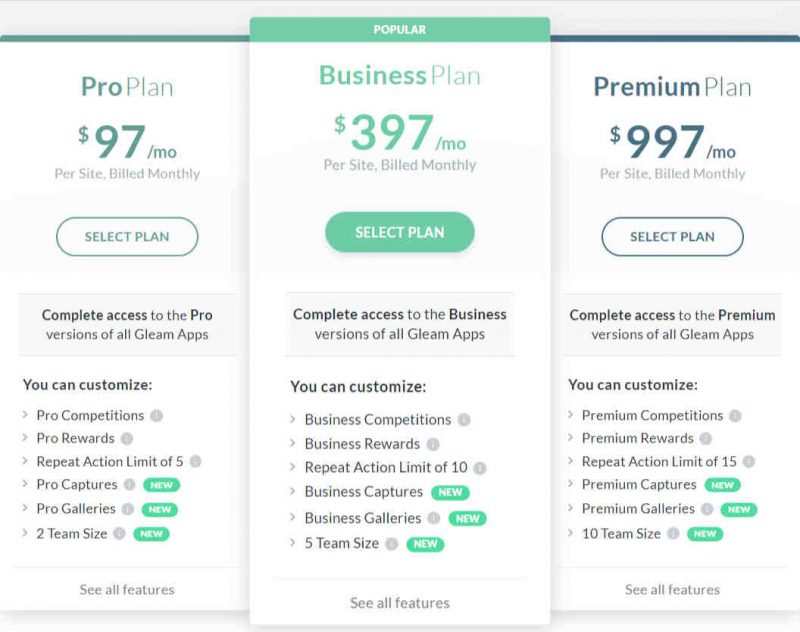 Gleam offers three full package plans, monthly and yearly plans. When you subscribe to a yearly plan you can save up to 24%. Gleam also offers another pricing plan where you can buy each app individually.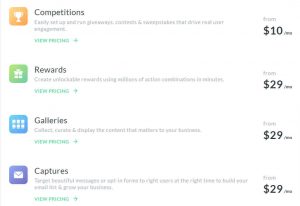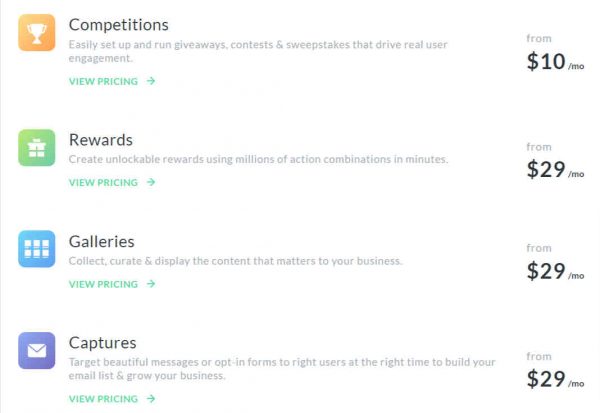 Do you want to easily run your Instagram giveaways? Click here!
The Best Alternative for Gleam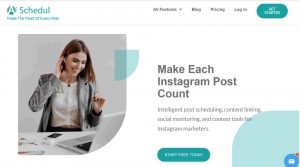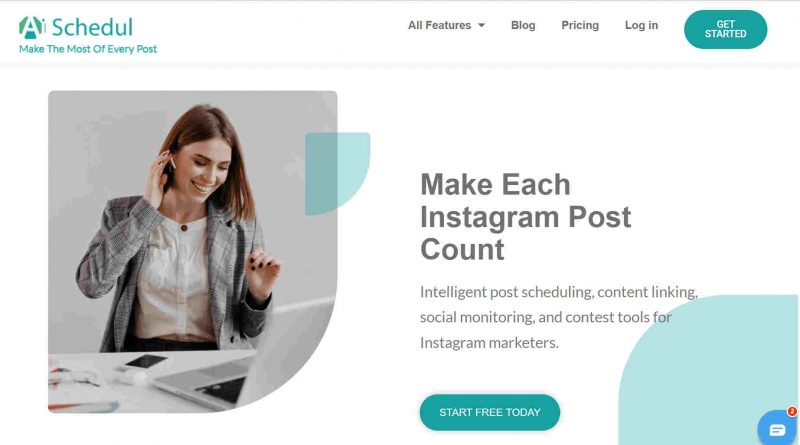 As we mentioned earlier, AiSchedul is the best alternative for the Gleam app. AiSchedul is a reliable third-party app that is good for both small and large businesses. 
AiSchedul has many features that can grow your marketing, but in the following, you can learn how to use the AiSchedul giveaway tools in detail. 
Instagram Giveaway Picker of AiSchedul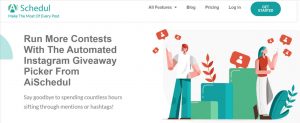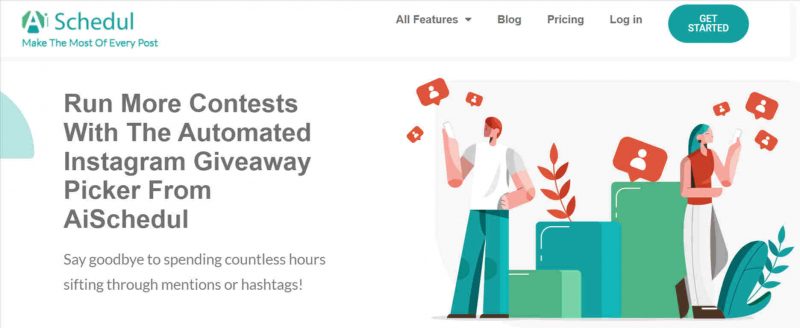 AiSchedul developed a tool that helps you select random winners for your Instagram giveaways. This tool is fast and simple to use, and it guarantees that all participants have the same chance of winning.
For a quick and easy way to pick winners for your Instagram contest, use the Aischedul giveaway picker. Paste in your post's URL set criteria for winning, and let the tool do the rest.
Using this giveaway picker not only you are allowed to use any new or existing Instagram post, but also you can use the AiSchedul post and reward tool to design your giveaways from scratch as an advantage to this tool!
The following describes the steps you need to take to use it:
After creating an account on AiSchedul, log into your dashboard and choose your Instagram account (tap on manage account), then select the "Giveaway Picker" tab from the top-left bar.


Paste the URL of the giveaway post (a new or existing giveaway post) in the first box and then enter the name of your contest in the second one.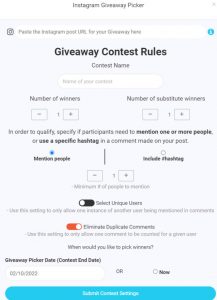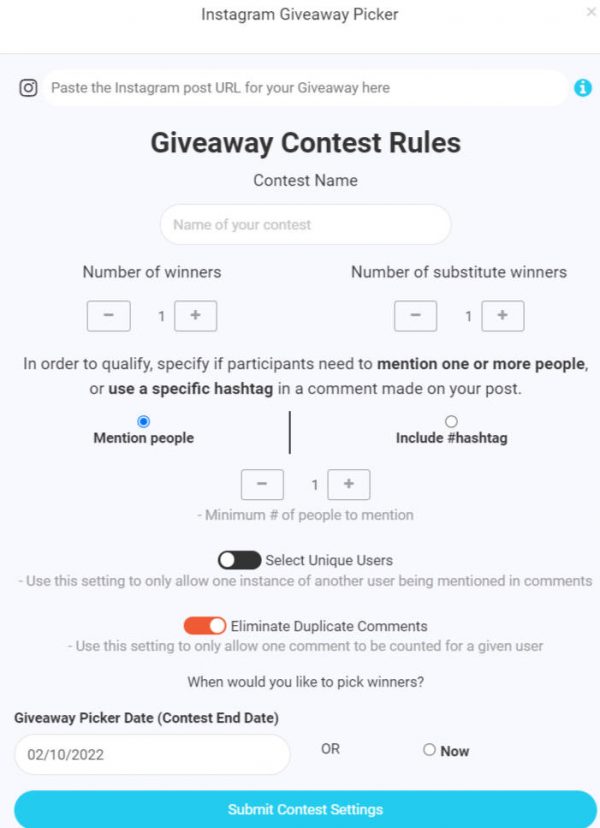 Filter through all participants who mentioned a certain number of accounts or used a specific hashtag in the comments.
The "Select Unique Users" option prevents multiple mentions of the same person in comments, and "Eliminate Duplicate Comments" allows you to delete duplicate comments. 
After completing the steps above, only one more thing remains: determining a date to pick the winners.
Experience massive growth with AiSchedule giveaway tools
Pricing of AiSchedul Instagram Giveaway Picker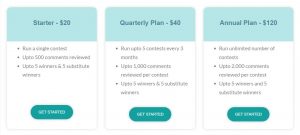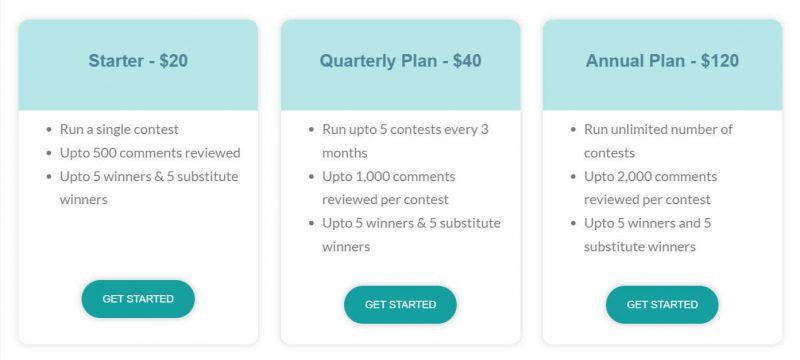 The price of this tool depends on the number of contests you can run ( with AiSchedul
post and reward tool) and the number of comments that it is set to review.
Pick a package and sign up now!
AiSchedul Post And Reward
AiSchedul has a contest feature called post and reward that allows users to hold contests, which can be just what you need if you're expanding your presence on Instagram.
Watch the video below to see how AiSchedul post and reward works:
1. To begin with this tool, sign up on AiSchedul, and connect your Instagram account to its dashboard.
2. Next, tap on "manage account."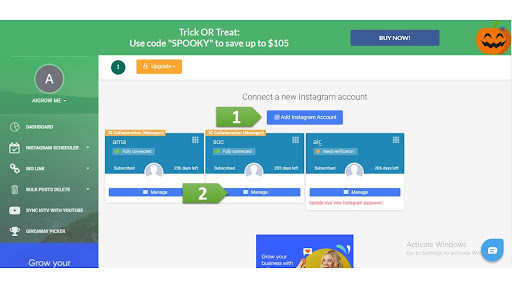 3. After that, go to the "Post and Scheduling" tab, and select "Post and Reward"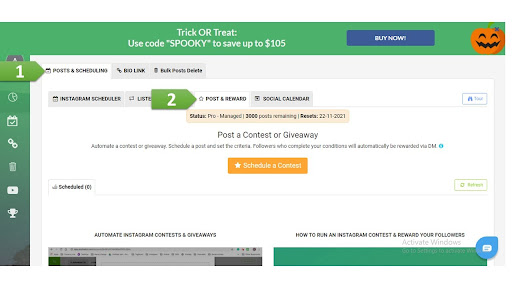 4. Then, click on schedule content to set up your giveaway. To create content for your giveaway post, you can make a carousel post and add up to 10 photos or videos. Also,  you can add a YouTube video link to share it to your feed without the need to download it or find thousands of free high-quality images to download.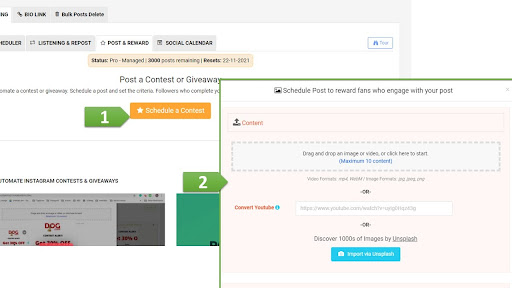 5. Now, it is the most exciting part of making a giveaway; you can set the rules for your content. If you choose the regulations regarding the comment, you can have entries to tag several people, enter a specific hashtag, and follow you. Furthermore, when it comes to content, you can ask users to tag you in one of their posts that they want you to repost on your feed and follow you.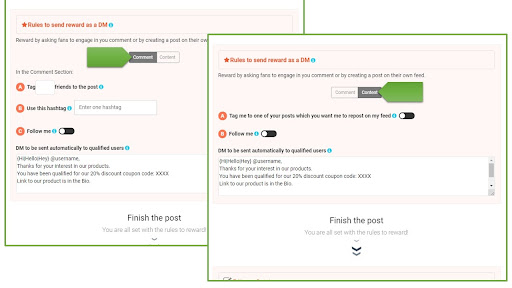 6. Last but not least, you can create an auto DM to invite your followers to your contest. Actually, this box allows you to personalize each DM by including the username who will receive it and utilizing alternate paraphrases in your text to avoid repetition.


7. What you finally need to do is write an Instagram giveaway caption. Use the hashtag generator tool to find popular hashtags, and post your content or schedule it in the future.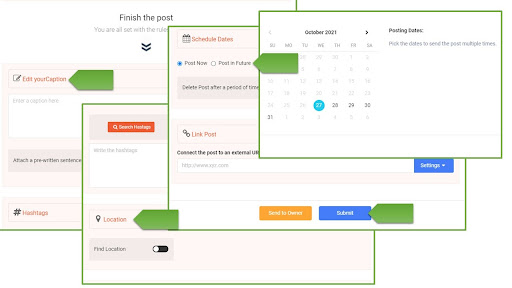 Sign up now and get instant access to the post and reward tool.
Here are some other notable features on AiSchedul:
Schedule Instagram posts

, Stories, and IGTVs

Bulk deleting the Instagram feed

Manage multiple accounts

Complete giveaway package( Coupon code, Instagram giveaway caption, Bulk DM)

24h seven days a  week backup

Repost Instagram posts, Stories, and IGTVs. Directly repost YouTube videos without download needed.

Social media calendar

Add multiple links to your bio
Conclusion
So, at the end of the day, what have we learned? Is Gleam giveaway real and works for you? Honestly, We've learned that gleam giveaway is just not as good as they say it is and that there are better alternatives out there. 
In fact, if you're looking for a way to boost your followers on Instagram, go with AiSchedul giveaway tools.