Do you ever wonder how to delete Instagram post on computer?
Instagram has become miles ahead of its predecessors and successors. As it rolls out more and more features with better quality, many users have also turned to use Instagram on the computer.
However, there are some small differences, like posting or deleting a post when you try using the desktop version of Instagram.
In this article, we will cover a full guide on how to delete Instagram post on computer. 
How to delete Instagram posts on computer? 
If you are using desktop Instagram, you easily notice that it is not easy to share or delete a post as Instagram does not provide these features on computers. In fact, if you open the menu as you are watching a post, you see that there is no option as "delete".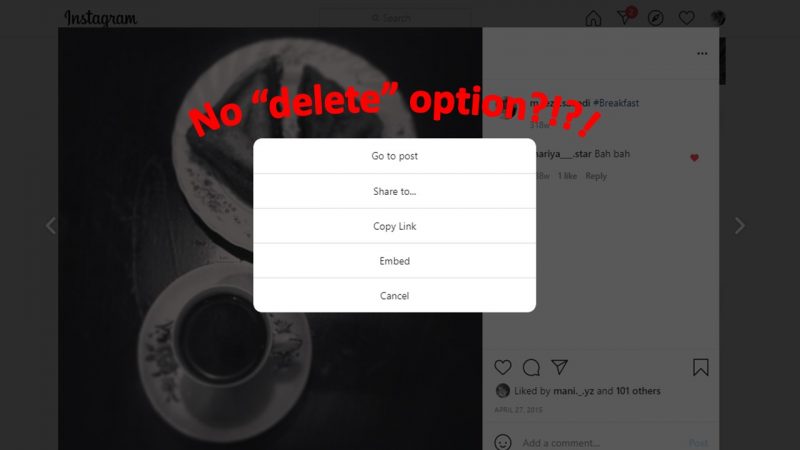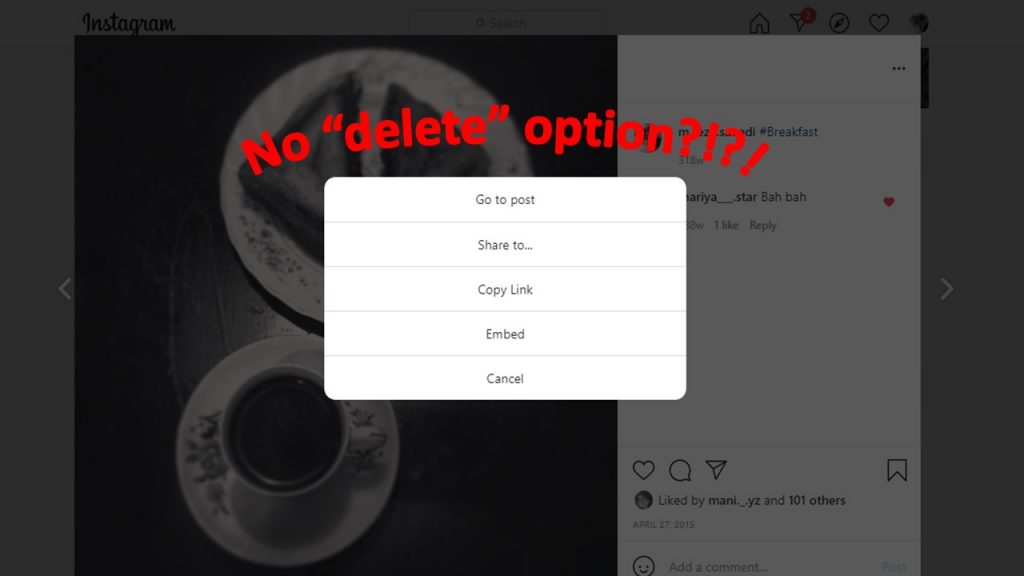 Nevertheless, you should not give up! The following are two guides on how to delete Instagram post on a computer.
1. Use google chrome

 
The first way to delete Instagram posts on a computer is a small trick done on google chrome. Follow the instruction below to learn more about it.
First, open

Instagram.com

on google chrome and go to your profile. 

Then, right-click anywhere on the page and choose "inspect" on the menu. 

Next, choose the icon "toggle device toolbar" or use the shortcut "Ctrl+Shift+M". After that, you will see the mobile page.


Keep in mind that you may need to refresh the page to get the mobile view.    


Now, you can click on the menu button. In addition, the "delete" option is available on the menu. 


2. Use AiSchedul
AiSchedul offers lots of features, and one of them is to delete posts on Instagram. You can schedule your post to be deleted automatically and select one or more posts that you have already shared to delete. 
The following is a guide on how to delete Instagram posts on computer with AiSchedul. 
Schedule your post to be automatically deleted
AiSchedul has a great calendar on which you can plan your content to have it published automatically in the future, and you can also set it to be deleted at the time you have set on your calendar. 
In order to set up your calendar, follow this instruction. 
First,

sign up on AiSchedul

for free and connect your dashboard to your Instagram account. 

Then, Choose the "Scheduler" on your dashboard and click on "Schedule" to choose where you wish to share your post, feed, story, or IGTV.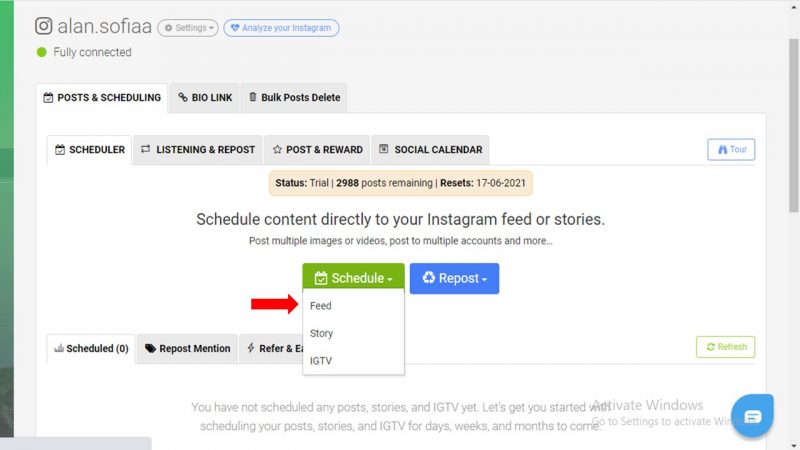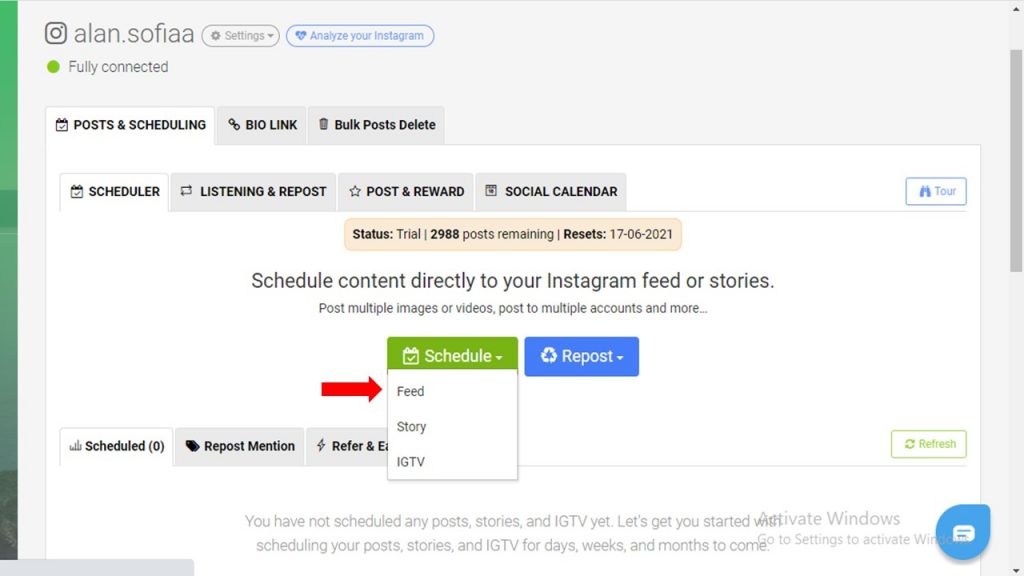 Next, upload your content. You can create a carousel post here or directly share a YouTube video to your feed.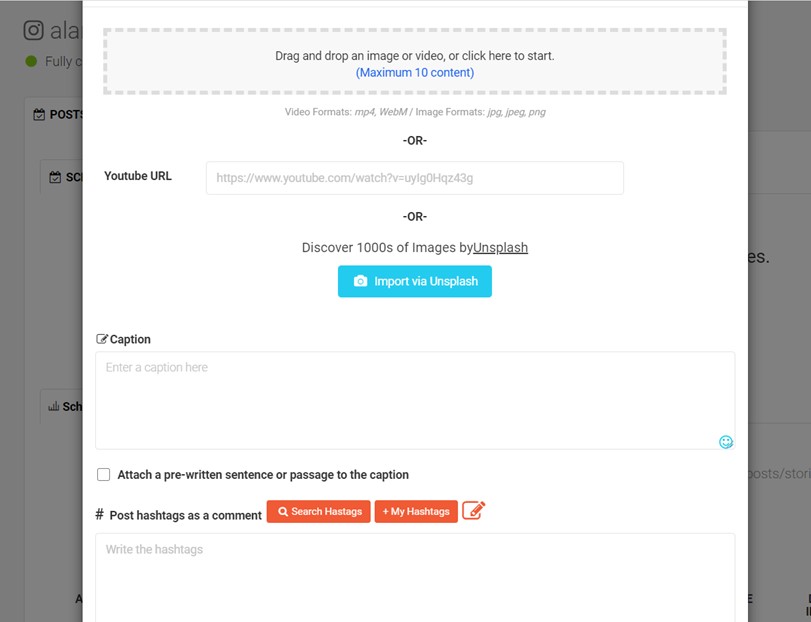 The rest is pretty much like Instagram. You can write a caption, add a location, or use AiSchedul's generator feature to find the most

popular and relevant hashtags

for your post.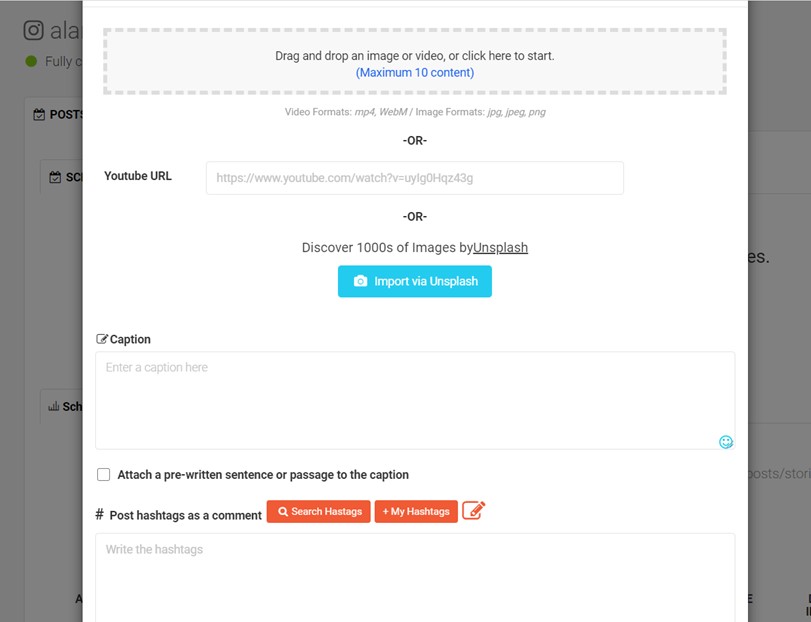 Set your calendar by choosing "post in the future". Finally, you can select "delete post after a period of time" and have it automatically deleted in the future.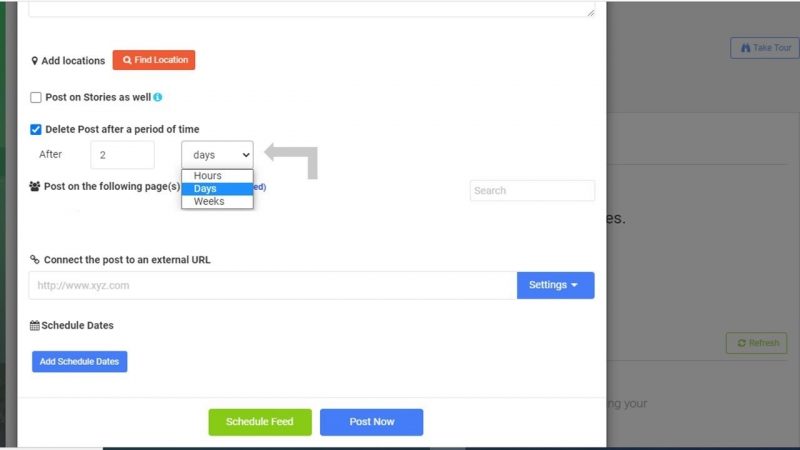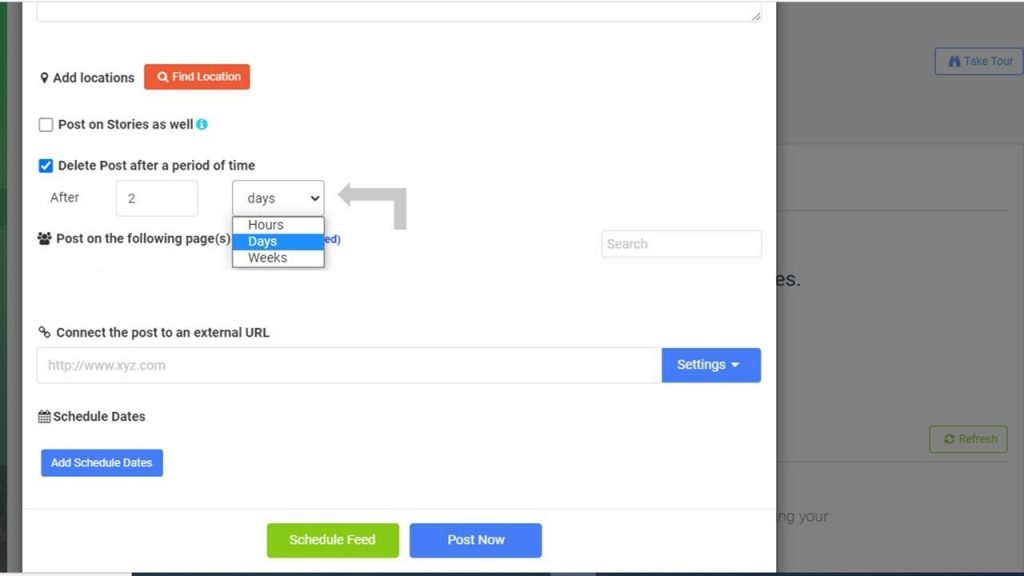 Mass delete your posts on Instagram
Wishing to delete one post or more that you have already shared to your Instagram account, you can simply use this effective feature on AiSchedul. In the following, you will learn how. 
Also, you can watch this video to learn more about this feature.
Firstly, go to your dashboard and select "bulk posts delete".

Secondly, select one post or more on the page that you can preview the posts you have shared to your profile. You can also choose "select all posts". 

What is more on AiSchedul? 
As mentioned earlier, AiSchedul is a great tool to enhance your Instagram profile and build a better marketing strategy. Here are some of the most important features you can use on AiSchedul. 
AiSchedul Pricing
Surprisingly, you can have all features above and many more for free, or you can purchase two other packages with fewer and no limitations at all, only for $7 and $23 per month.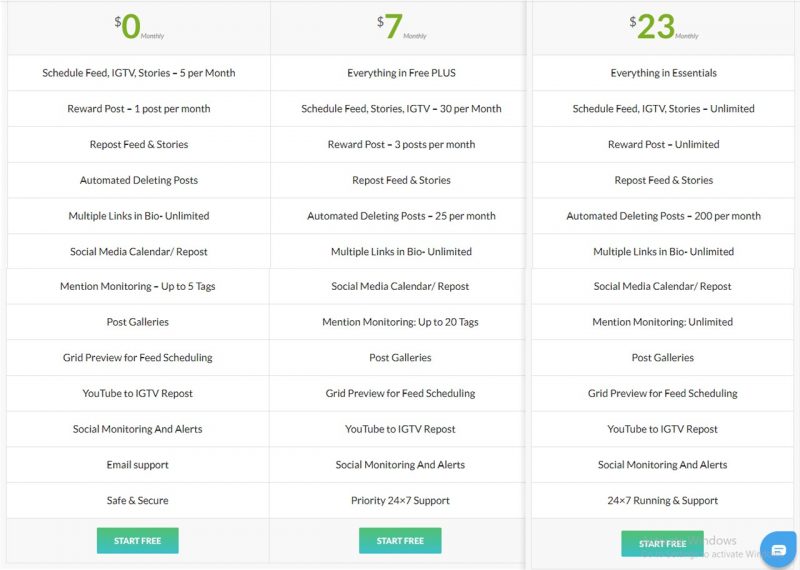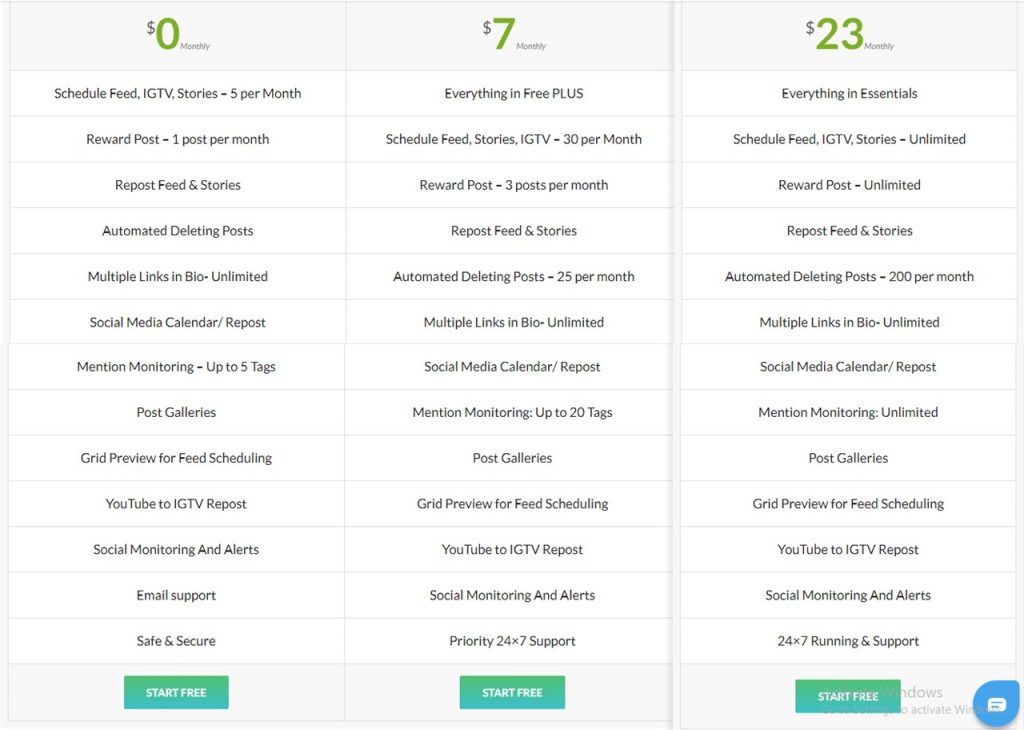 Conclusion
If you have ever wondered how to delete Instagram posts on computer, you should know that desktop Instagram itself doesn't provide you with such a feature. However, there are two different ways that make it possible to delete your Instagram posts on PC. First, google chrome extension, and next, AiSchedul.