Today, Instagram has become one of the most popular social media websites among people all around the world and it is being used for different purposes. Actually, one of the best features of this application is its story feature that lets you share temporary posts and automatically remove them after 24 hours. Since lots of companies and agencies use Instagram as a free advertising tool, they may want to search for a way to find and share content as fast as possible and save their time. Hence, they may prefer to repost other users' content. In this article, we want to know how to repost Instagram story and why to do so.
Why repost an Instagram story?
Imagine that you are a content specialist at a big company like Apple or similar ones. Sometimes, you like to share your users' content shared on Instagram stories to introduce your products and services and share their satisfaction with other potential customers in order to get more audiences. 
Or simply imagine that you have been to an amazing place with your friends and they have shared some photos in their stories. Now, you like to share their stories on your own Instagram account. 
What would you do in these cases? Actually, the easiest way is to repost their stories and share the exact photos that you want. But how can you do that? In the following, we want to introduce some easy ways to do so. So, if you want to know how to repost Instagram stories, keep on reading. 
How to repost Instagram stories?
There are different ways to repost Instagram stories. However, some of them may take a lot of time, and trying some ways you see that you are not able to share the exact thing that you want. By the way, in the following paragraphs, we want to introduce some of the simplest and fastest ways to repost Instagram stories. 
In-app story mention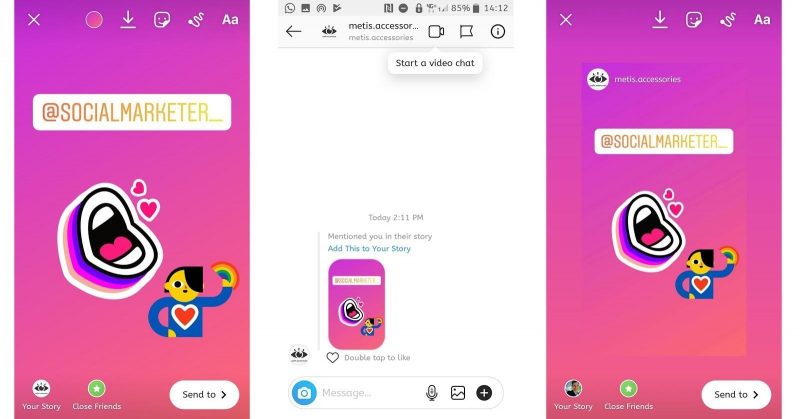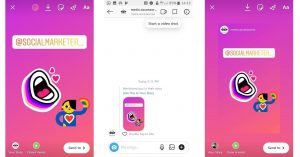 Instagram gives users access to share and repost the stories they have been mentioned in. When you mention someone on your story, or someone does that, the story will be sent to you through Instagram DMs, and when you open your DM inbox, you will see a blue text above the photo that lets you "Add This to Your Story".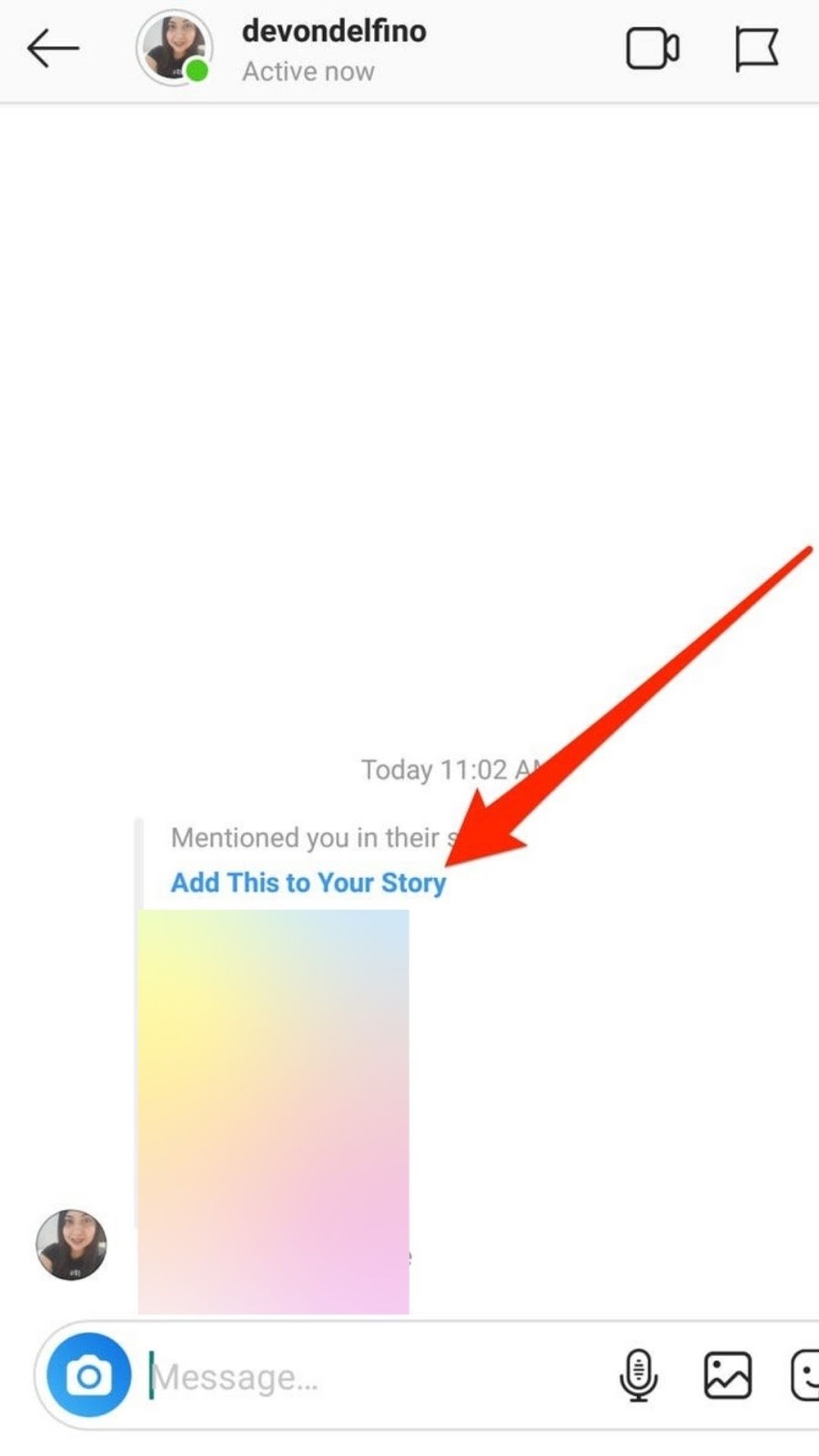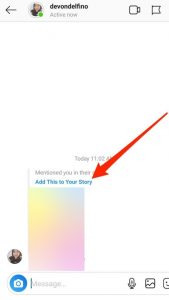 When you tap on this text on the official Instagram app, you will be directed to the Instagram story, and now you can edit and share the story you have been mentioned on. 
Please note that since Instagram doesn't access users to manage their messages on the desktop version, to repost a story in this way, you need to use the official Instagram app, or use an Instagram repost tool such as AiSchedul. 
Stay tuned to know more about it.
How To Repost A Story You're Not Tagged In?
Have you ever came across an Instagram story and wanted to repost it to your story? If the answer is yes, read the following titles because we are going to let you know who you can repost Instagram Stories, even if you are not tagged in them!
Screenshots and screen-recordings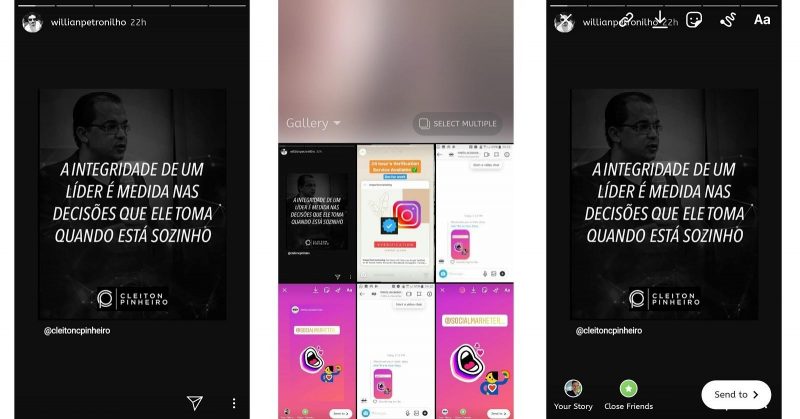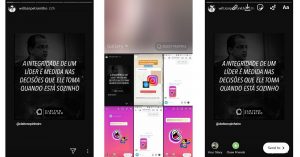 Another way to repost Instagram stories is to take screenshots from the intended story or screen-record it if it is a video. In this way, you can edit the photos and videos, and there is no need to be mentioned. Hence, you can repost all the stories that you want without any limitations. 
However, one of the disadvantages of this way is that it takes some space on your phone, and you have to clean the storage after sharing the intended stories.
Also, this process would lower the quality of the content, whether it is a picture or video. 
Moreover, since it is not a direct solution, you may have to install some extra applications like screen recorders and waste time saving the videos. 
Use third-party apps
Like most Instagram issues, reposting Instagram stories can be solved by using a third-party app. Actually, thousands of third-party apps let you repost stories on Instagram and edit them. But, when you use this kind of apps, you have to give them your personal information and Instagram login data to connect to your Instagram account. Hence, you have to choose a safe application, and you are sure that you are not putting your privacy in danger. In the following, we introduce the best app to repost Instagram story. 
AiSchedul – Instagram repost tool
AiSchedul is an Instagram management tool that lets you schedule posts, stories, and repost content. Using this platform, you do not need your smartphone. So you can repost stories from all of your devices just by using a browser. 
To repost an Instagram story using AiSchedul follow these steps:
Step 1) Open the AiSchedul website and click on "Get Started".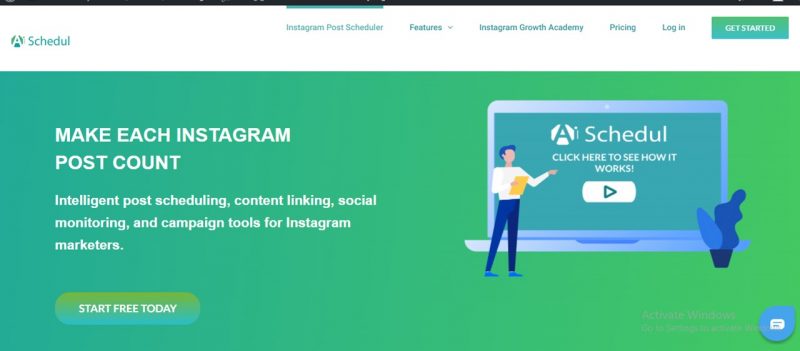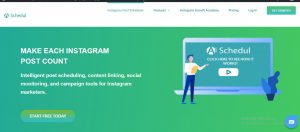 Step 2) sign up for free using your email address, set a password, and click on "Register Now".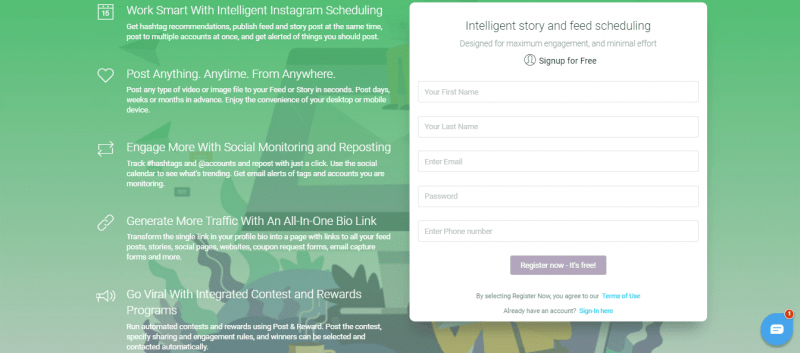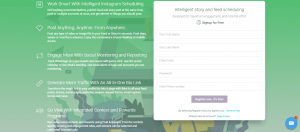 Step 3) On the dashboard, click on the "Add Instagram Account" and log in to your Instagram account.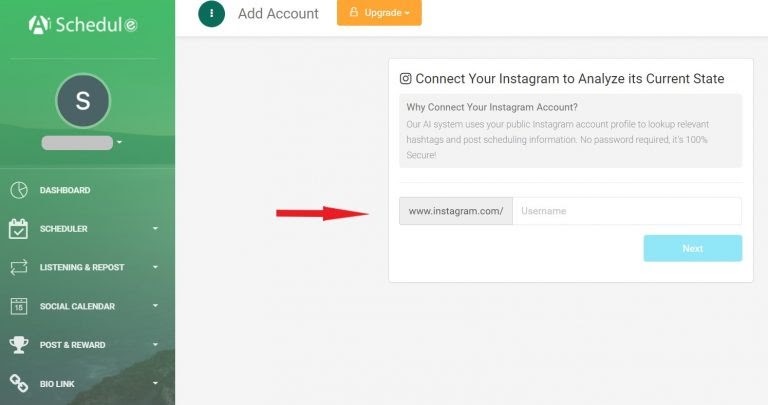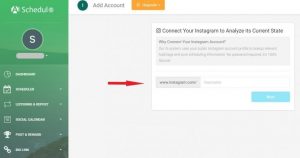 Step 4) After connecting your Instagram account, click on the "Manage Account" button. You can manage multiple Instagram accounts on the dashboard.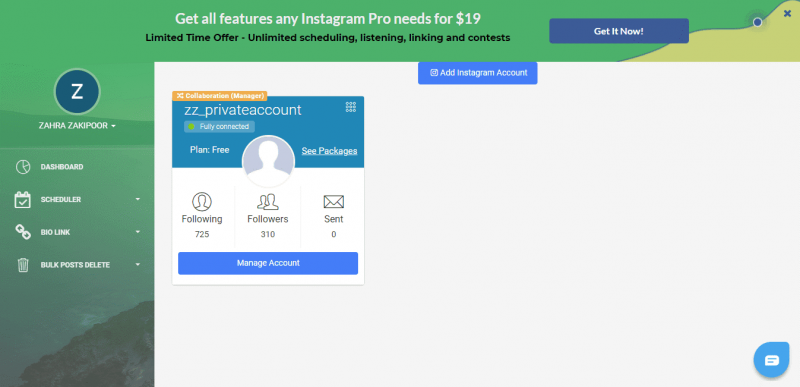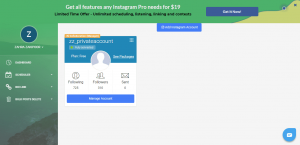 Step 5) Click on the "Repost" button and select "Story"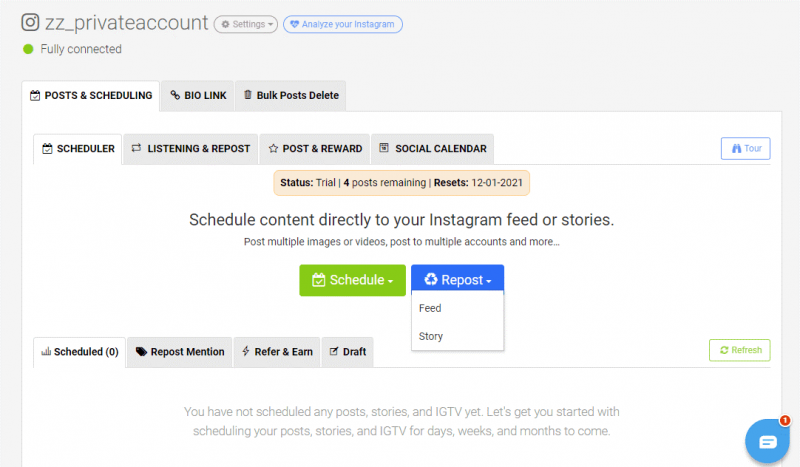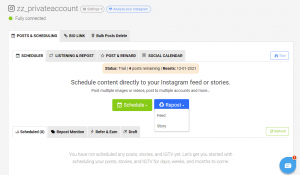 Step 6) Now, enter the username of the person whose story you want to report. If there are more than one, pick the one you like by clicking "Repost"
Afterward, you will be directed to a page where you can post the story immediately or schedule it for later.
Done! You have successfully reposted content on your Instagram story on desktop
Remember that you can also create stories using AiSchedul and edit your content the best way possible.
"Repost Instagram Stories on Android"
So far you read how you can repost IG stories on PC. But if you find apps on cellphones more convenient, you should first download AiSchedul from Play Store and install it.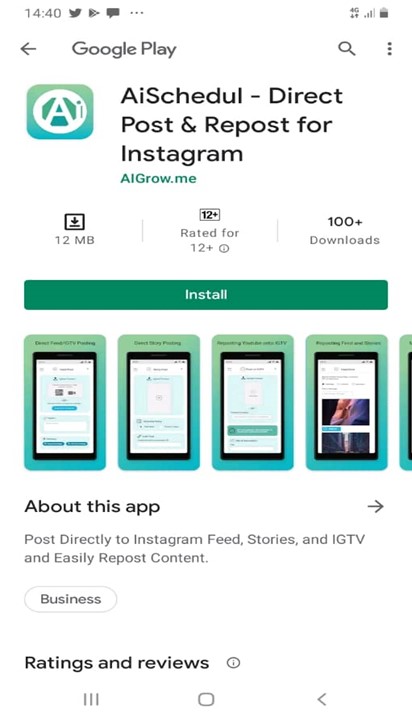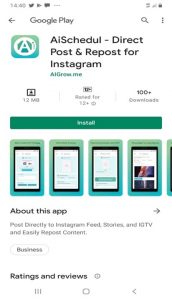 Later sign up for the app for free and add your IG to it. Then tap on "Manage Account" after you add your IG account to it.
Here tap on "Repost" and select "Story"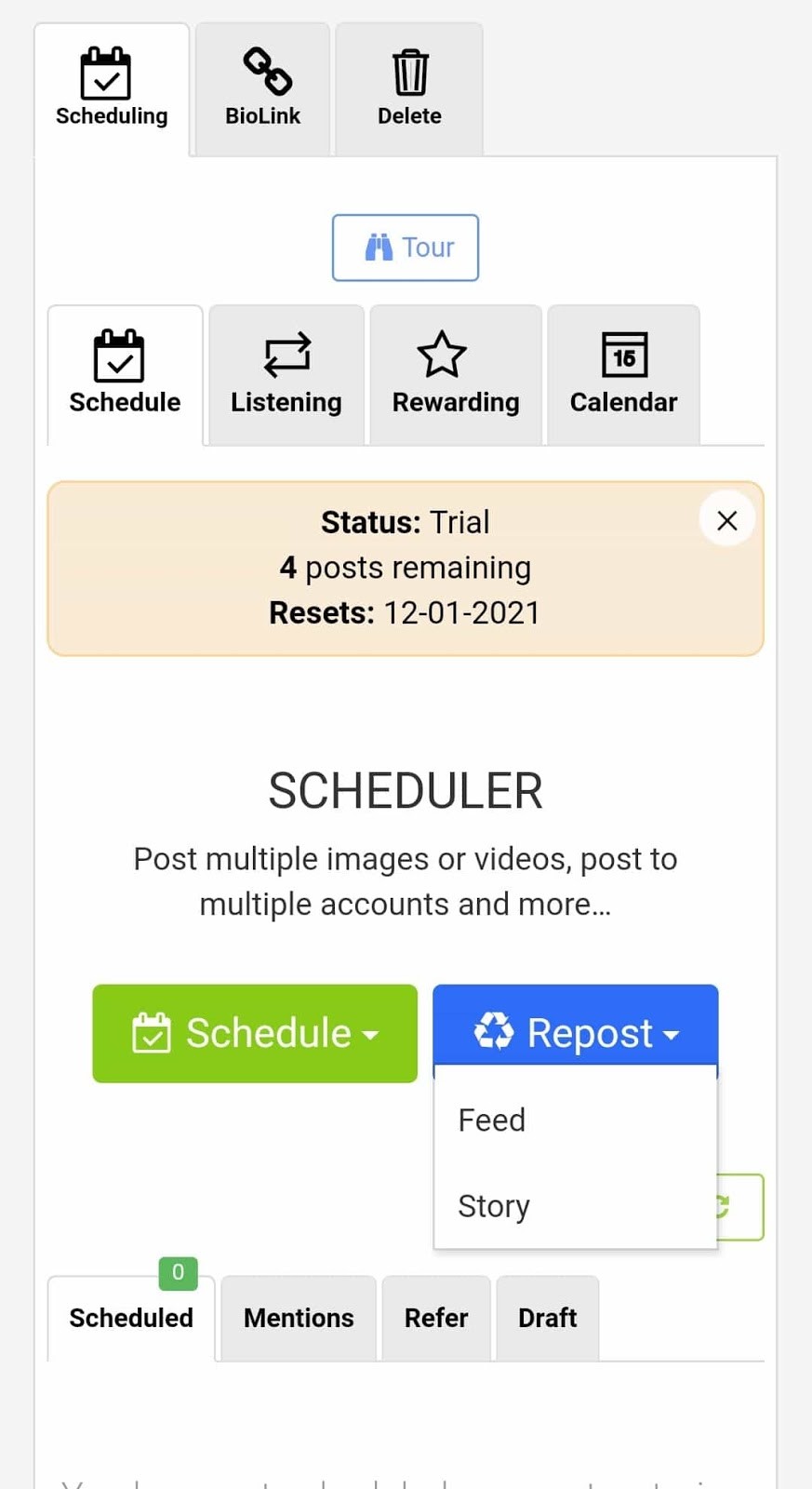 Now paste the username of the user whose story you want to repost.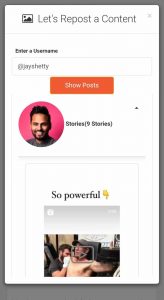 Pick the story you want and hit the "Repost." At last, "Post" or schedule it for later.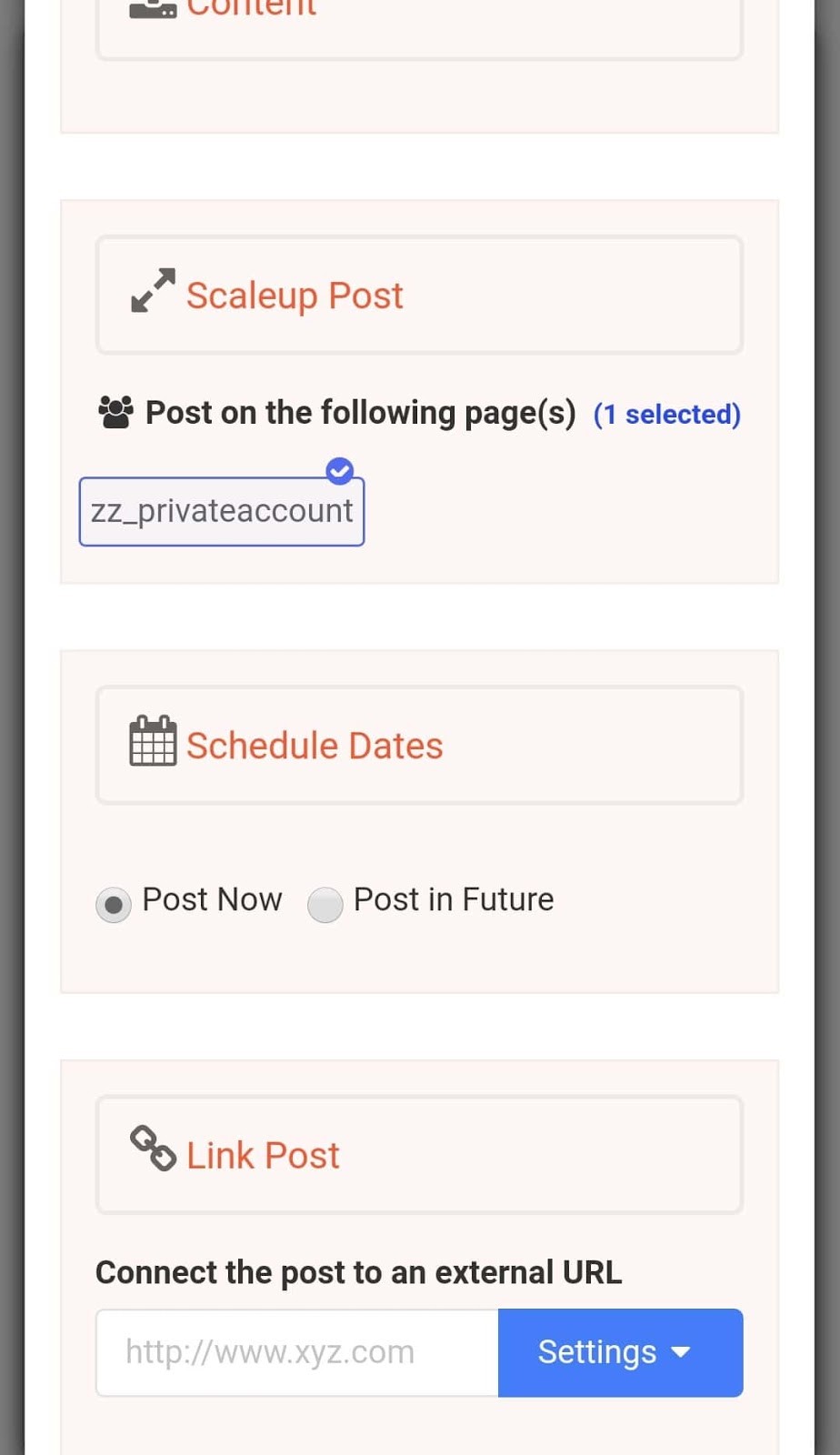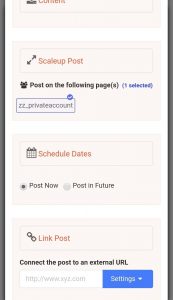 AiSchedul is free; however, it offers two affordable paid plans at $7 and $23 per month if you want more.
The last word
To sum it up, there are so many ways to repost Instagram stories; However, using the official Instagram app, you can only repost content on your story when you have been tagged on a story. 
Moreover, you can take screenshots or screen records to save the photos or videos on your device and repost them on your story. But these just work on your smartphone. So how to repost a story from a computer? 
Actually, AiSchedul is the best possible solution to this problem. It is an Instagram management tool that lets you schedule posts, schedule stories, repost feed and stories, and so much more than this. Using AiSchedul, you can repost stories from any device. However, if you prefer apps, you can download AiSchedul from Play Store.