Is using a mobile device the only way for posting on Instagram? Can we use our Mac or PC with Windows or Linux operating system to post on our Instagram page? How can we schedule Instagram posts using a Mac?  Many Instagram users are still using the traditional time-consuming ways for posting and managing their Instagram accounts. If they figure out about the modern tools they can use to both improve their pages in much less time and schedule the content, they will be shocked! In this article, we are going to answer all of these questions and help you with a step by step guide to schedule your Instagram posts on a Mac, PC, or other devices.
Scheduling Instagram Posts
Some years ago, Instagram used to ban the accounts that were using other tools to schedule their posts. But nowadays, almost all businesses are using managing tools to run their accounts on different social media networks. These managing tools provide options for their clients that not only simplifies the works but also helps them grow their page faster by suggesting some tips the improve the content. Each social media managing tool provides some features, and you should choose the one which is proper for your needs. We will talk about these managing platforms in the next section.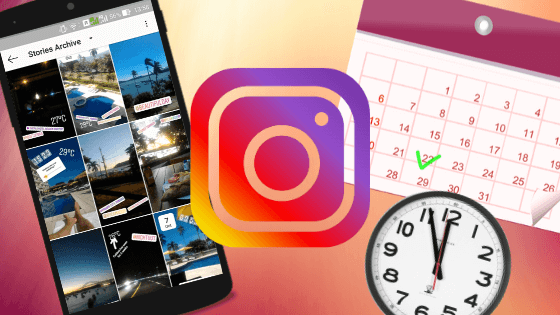 Scheduling posts and stories on Instagram is one of the modern features that can be accessed using third-party platforms. This way, you can select the optimal time for your posts and stories to raise the engagement of your page. Also, you can create the content even from months ago and schedule them for posting on a specified time. We are going to explain how you can achieve this purpose using the AiSchedul tool later in this article. So, keep reading!
Social Media Managing Platforms
Many social media managing platforms can help small and large businesses with their social network accounts. These platforms differ in the social networks they support, services they provide, and of course, their prices.
Some of these platforms manage multiple social network accounts on one page and make sharing content between them a lot easier. One of these platforms is Socialbakers that is being used by many distinguished brands. However, the costs are too expensive for many small or even medium-sized businesses. You can read more about Socialbakers here.
There are also some platforms designed for a specific social network. They usually support more features and offer suggestions that are more compatible with that social network. These managing tools are ideal for businesses that are focusing on a particular network for marketing. Moreover, these platforms so popular between SMBs because they are more affordable for them.  AiSchedul is one of these managing tools that we are going to talk about it.


AiSchedul is an Instagram managing tool that provides services for various Instagram features. It helps you grow your page in many ways, such as :
suggesting the best hashtags
scheduling the posts for the optimal time
editing  and reposting  your followers' posts on your page
managing all of your Instagram accounts on one page and simply share the content between them
scheduling reward campaigns.
adding external links to your posts
These are some of this platform's features. If you want to know them better, you can signup on the website and use their free trial plan. That's right! They have a free plan! One of the biggest strengths of AiSchedul is that its plans are affordable for everyone.
AiSchedul Pricing
As we mentioned before, AiSchedul has plans that are affordable for SMBs and even individuals. It is very cost-efficient compared to its competitors.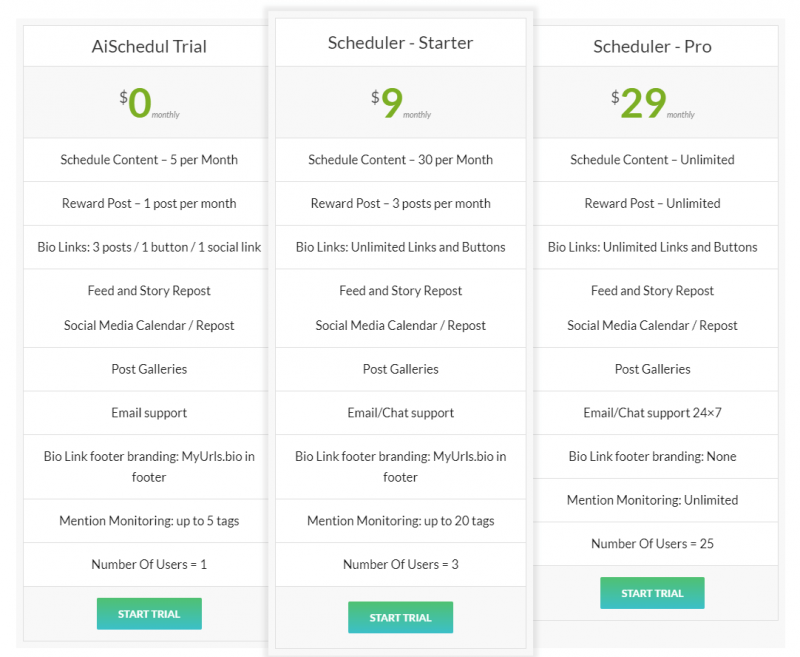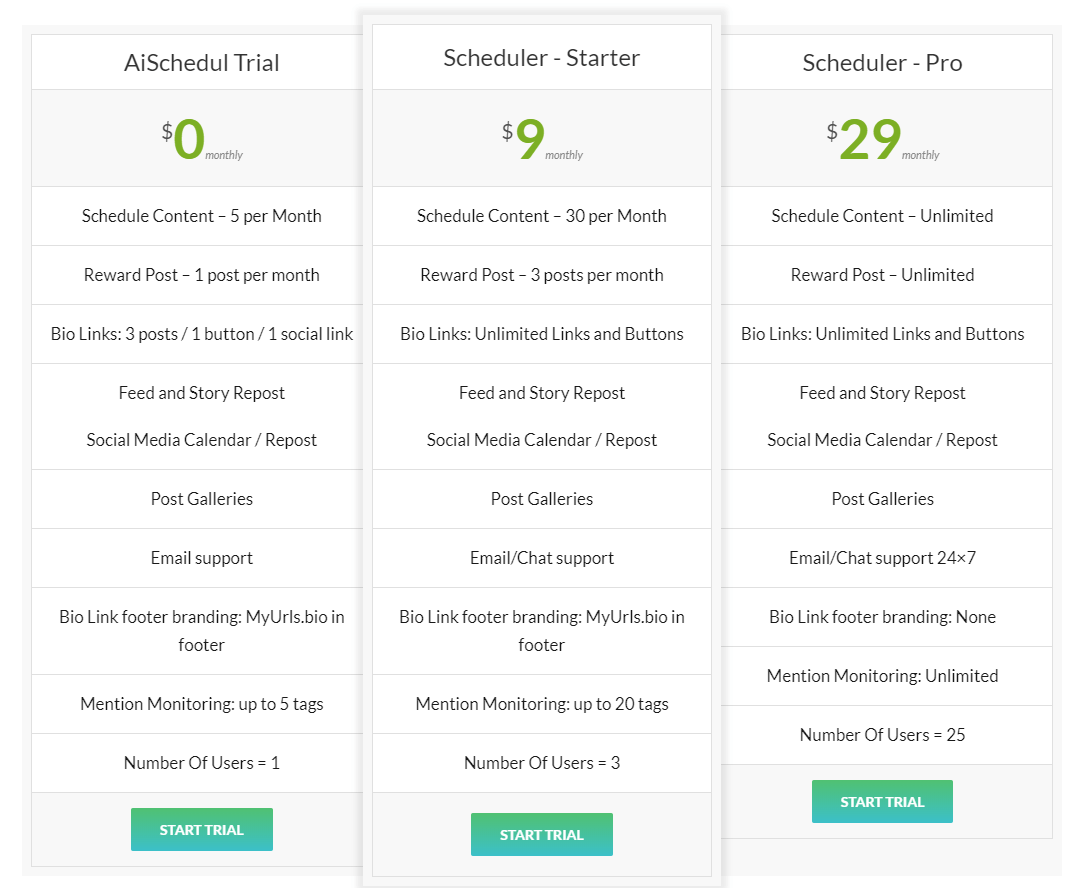 How To Schedule Instagram Posts Using AiSchedul?
AiSchedul is a web application, so you can access it with any devices as long as it has a browser. You can schedule your Instagram posts and stories using a Mac, PC, or Tablet. No matter what your operating system is, you can work with this platform by logging into their website.
Now let's see how we can schedule Instagram posts in AiSchedul.
Signing up


First, you should sign up on the https://aischedul.com/ website. So, click on the "Getting Started" button on the navigation bar. Then fill the following form by writing your name and email. As easy as pie, this step is done!

Adding your Instagram account

Next, you log in to your account and add your Instagram account by typing the username.
You can add all of your accounts using the Add Account button.

Scheduling your post.

Then, choose "Scheduler" from the sidebar and select your account.
Next, select "Schedule" and choose the type (Feed or Story).

Fill the details of your post.


Now in the opened form, you determine both the content and the details of your post.

In this part, you drag and drop or upload your images and videos. You have access to some primary edit tools too. Also, if you want to tag anyone to your post, use the Tag People button.
You write the caption of your post in this part. You can add emojis clicking on the right bottom sticker.
In this part, you write the hashtags or select them using the Search Hashtag button. It shows you the most popular hashtag related to the keyword you search.
You can tag the location to your post in this section.
In this part, you determine when you want the content to be posted. If you're going to post it now, check the first box. Otherwise, pick the proper date and time for it.
If you want it to be posted on the stories too, check this box.
Do you want your post to be removed after some time? Use this part.
Select the Instagram accounts you want to post this content on them.

After completing the form, it asks you to connect to your account and then, it's done.
All in all, if you want to schedule your Instagram posts using your Mac, PC, or mobile device, you can use third-party platforms that support this service. We hope we could help you with this article. Share your ideas and suggestions with us in the comment section.
Good luck with improving your page!