Instagram Story is a great way to reach more audiences. So, do you know how to share Instagram Story?
Your story is available for 24 hours before expiring. So share photos or videos that you want your followers to see but don't want them to preserve permanently on your profile's main timeline. 
How to share a Story on Instagram?
If you want to know how to share Instagram Story, the three possible ways are mentioned below.
You could utilize the Instagram application on your iPhone or Android device and share a story directly from that.

You can use Instagram management tools like AiSchedul to schedule your stories, save your time and manage your account completely.

you can use Instagram on your PC and share your Story from there.
How to publish your Story from desktop?
Everyone may choose a particular way that suits them best for their respective reasons. Here are different ways to share Instagram Story on the desktop.    
AiSchedul – The best Instagram Story scheduler
AiSchedul is one of the best Instagram scheduler tools that you can schedule your content by using it. It works like your personal assistant for you and helps you grow your audience organically.
Here is how you can schedule your Stories: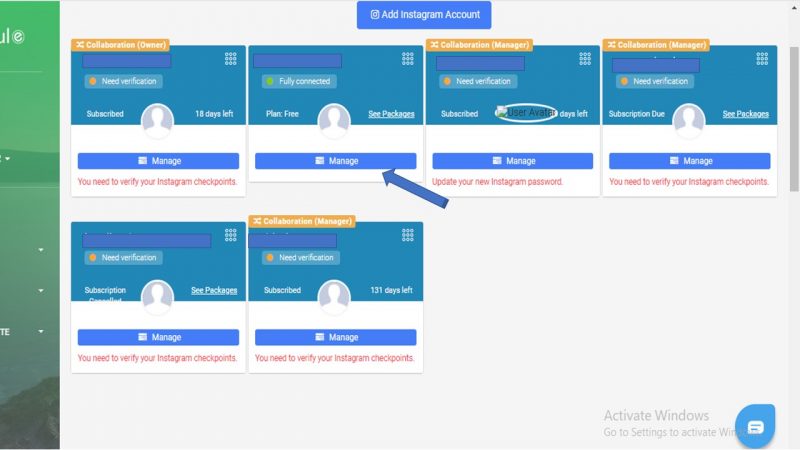 Now, go to your dashboard and click on the "scheduler" icon. Then, tap on the "Story" icon.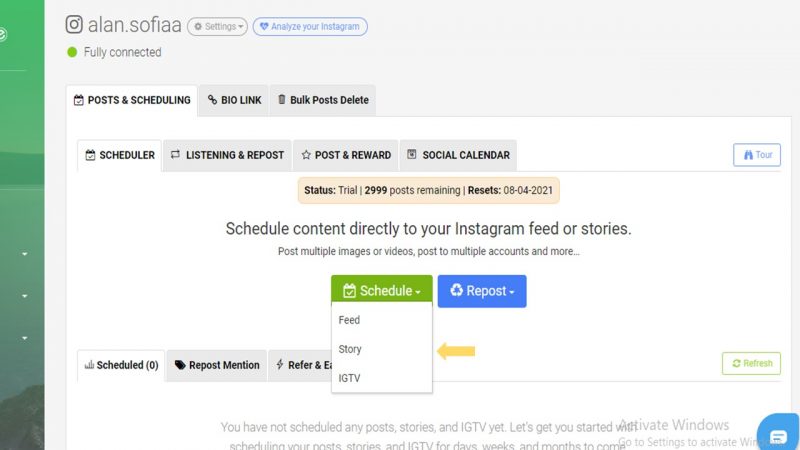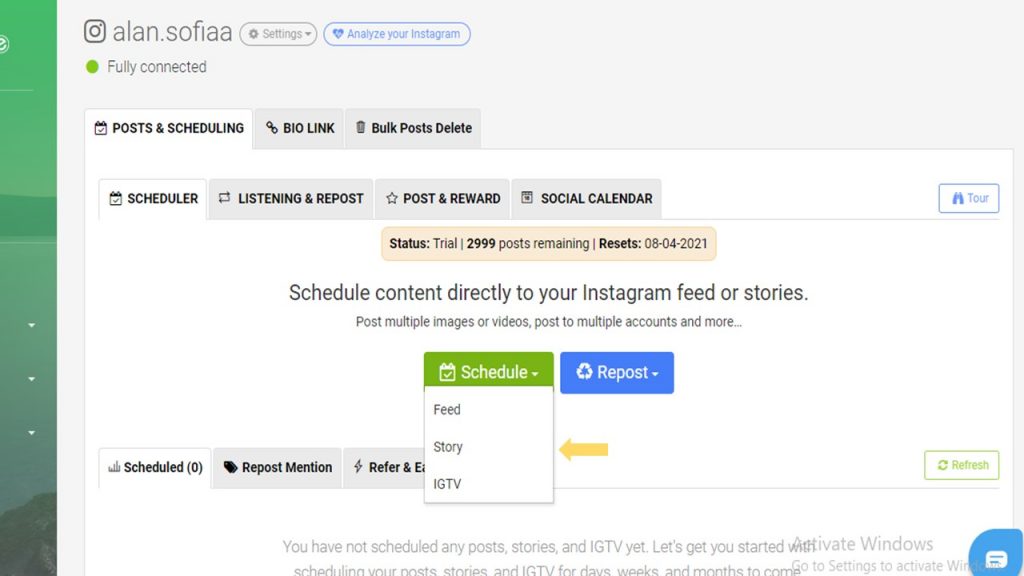 There you could upload photos or videos.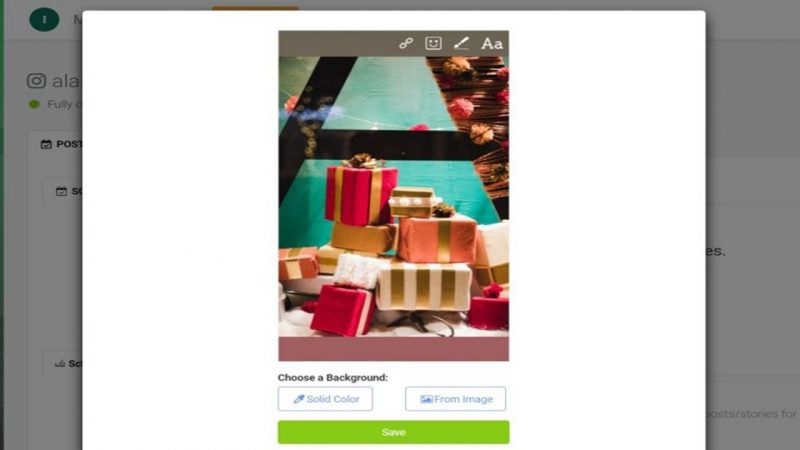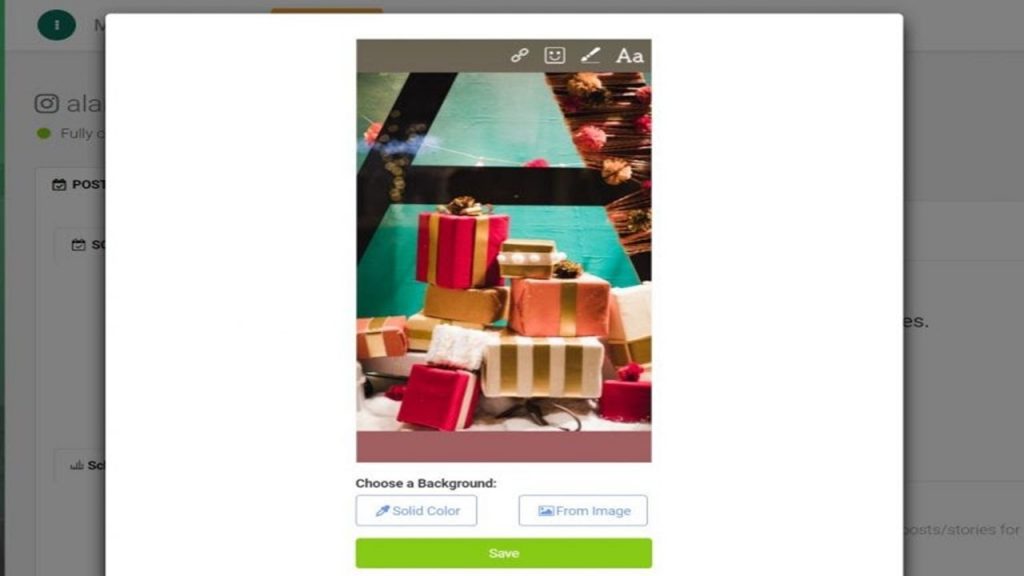 If you want to schedule your Story and have it published automatically in the future, you can set it on the AiSchedul calendar.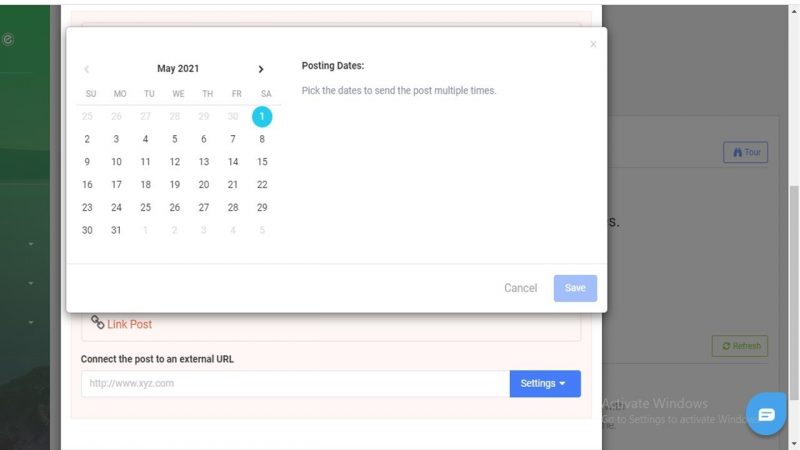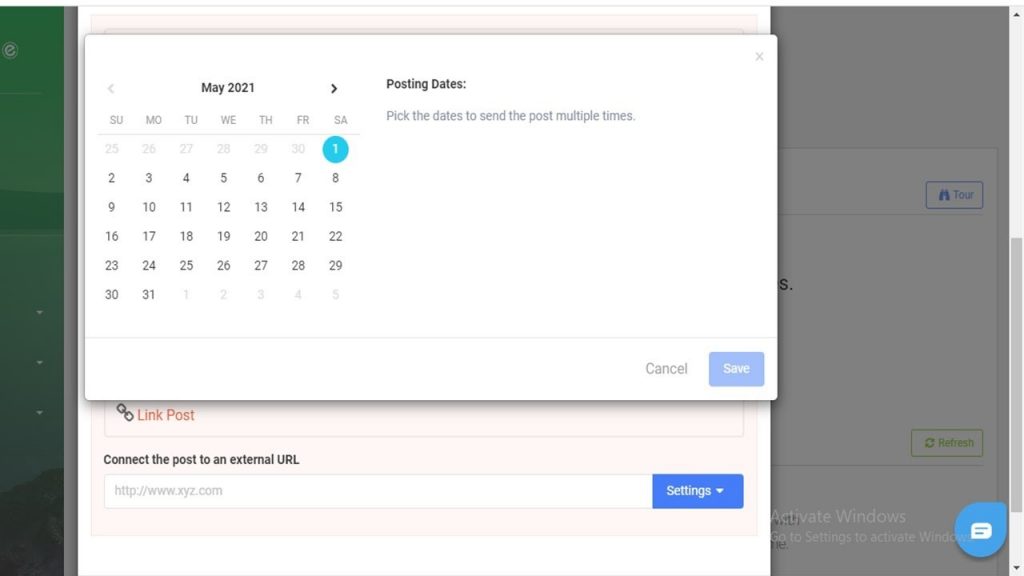 Or, if you want to publish it right now, click on "Post Now" to publish your Story right away.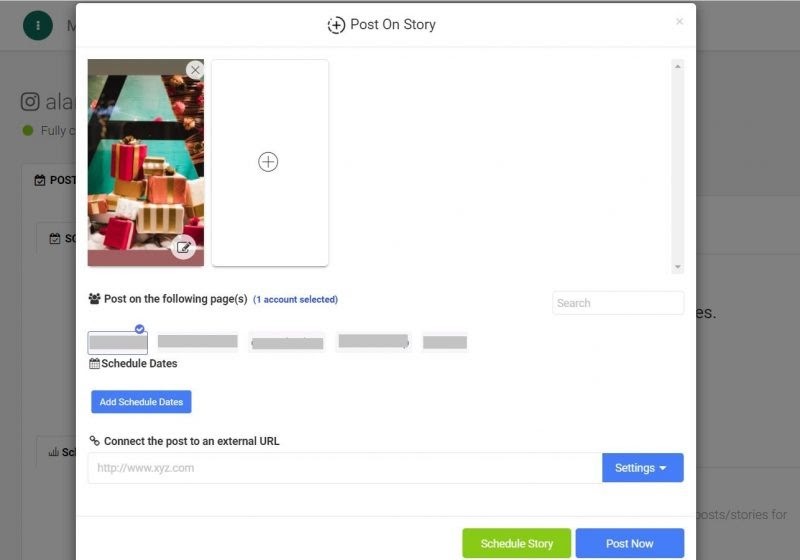 Using the Instagram website to share Instagram Stories
Alternatively, you can publish a story on Instagram from your pc. 
#1- Go to the Instagram website.
#2- Login to your Instagram account.
#3- Click on your Story at the top of your device bar, and you'll immediately be taken to your computer files.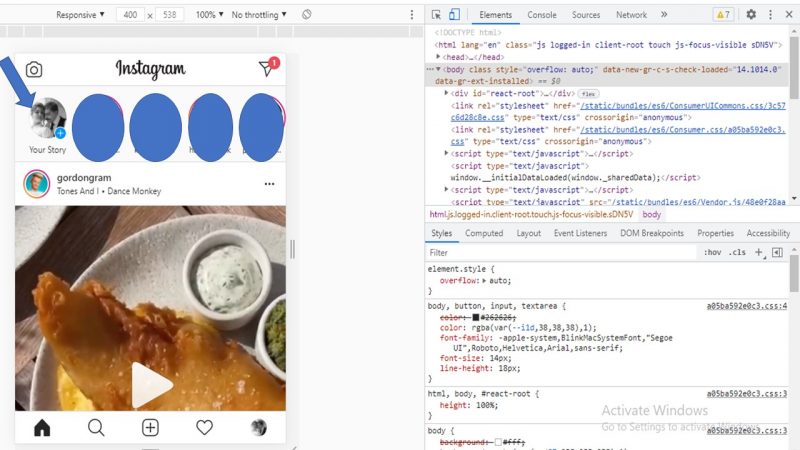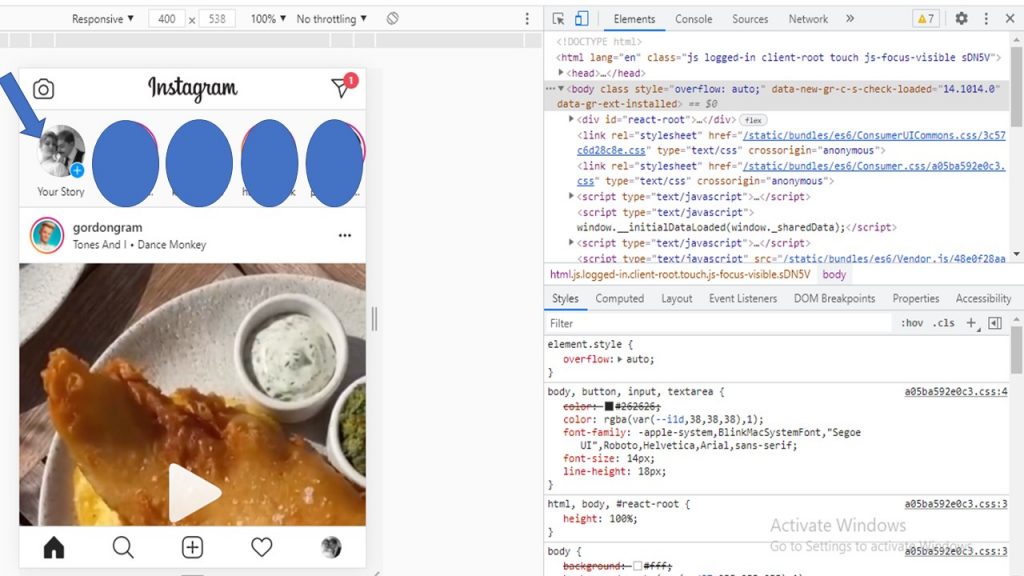 #4- Moreover, you can select photos or videos from here.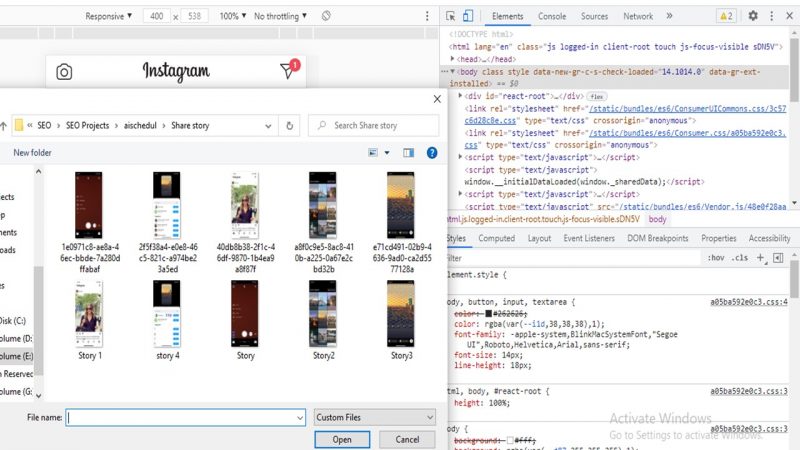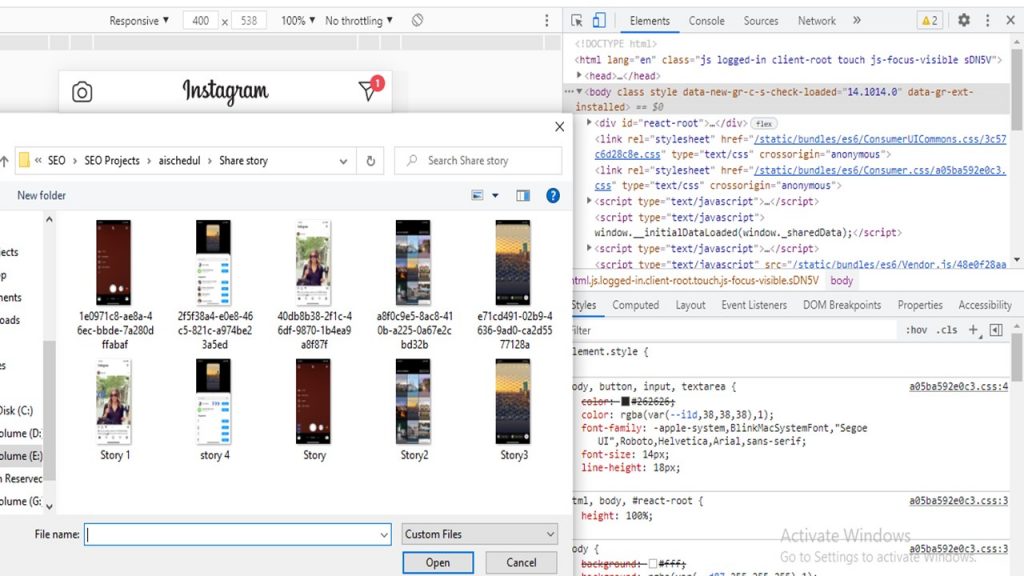 #5- After selecting the photo, you should click on "add your story".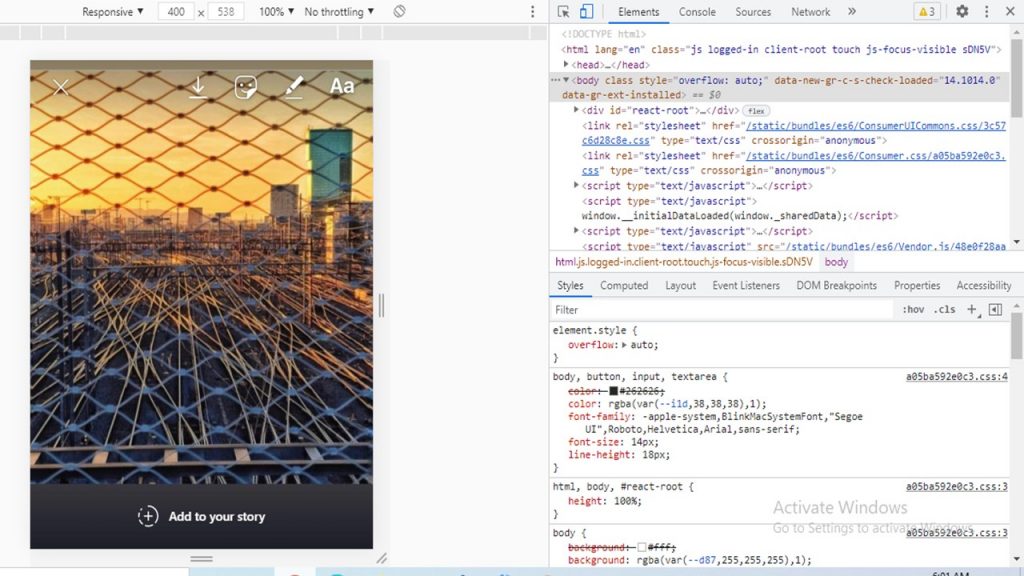 That's all!
How to share a Story on Instagram using the Instagram app?
Open your Instagram app. 

Then swipe to the right to put your Story.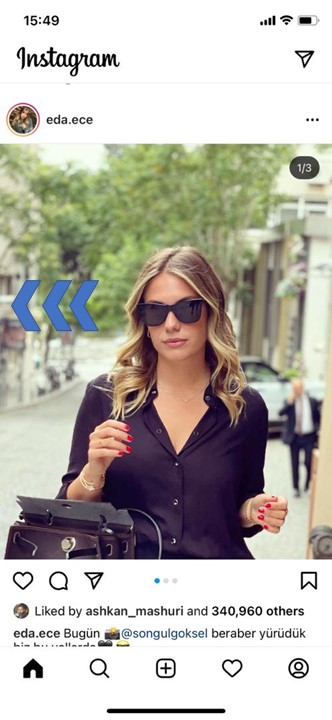 You can take a photo instantly or choose from the library.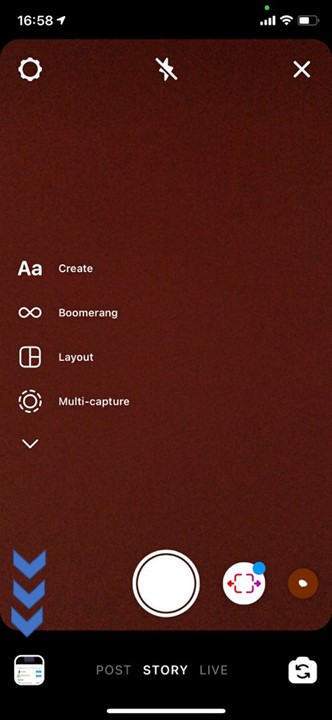 Now, you should choose a photo from your library or you can choose more than one photo and put

multiple photos

on your Story.
After choosing a photo, you can use stickers on your Story. So, tap on "your story".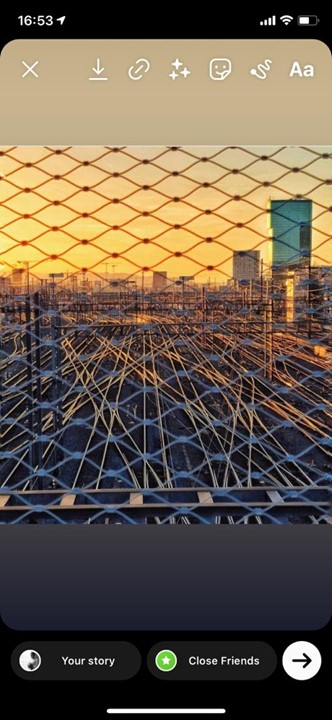 Here you should tap on "share" for publishing your Story.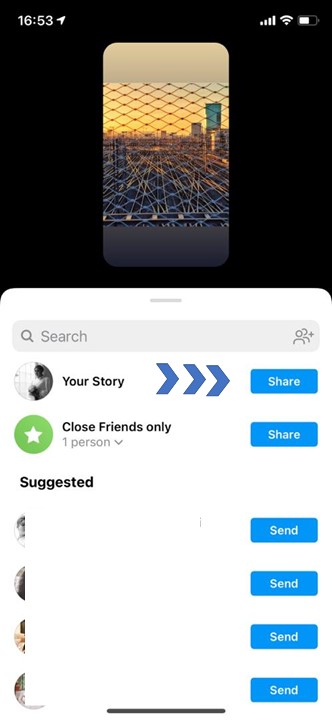 How to share a post to your Instagram Story?
Another thing you need to know about how to share Instagram Story is how to share a post to your story. 
Sharing posts to a story, can grow your business and helps you communicate easily with your customers. Do you know how?
Follow this step-by-step guide.
Open your Instagram app.

Tap the paper airplane button below the post (like when you want to send a direct message)

Now, at the top of the menu, you will see "add post to your Story". Tap on it.

Then, at the bottom right of the screen, tap "your Story".

Tap on "done".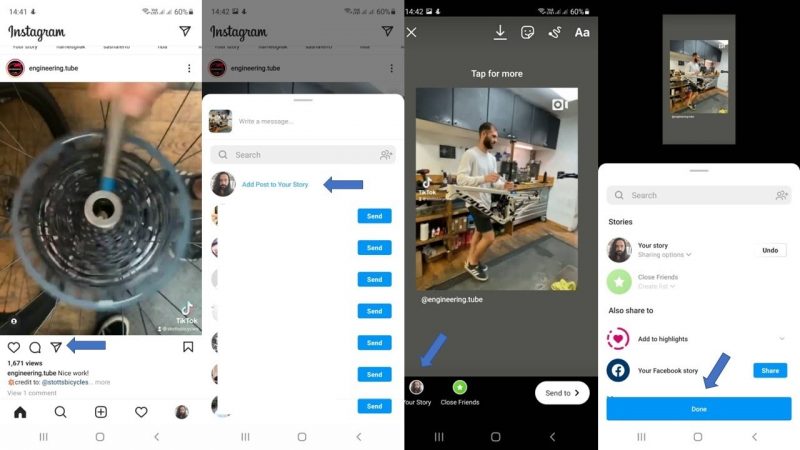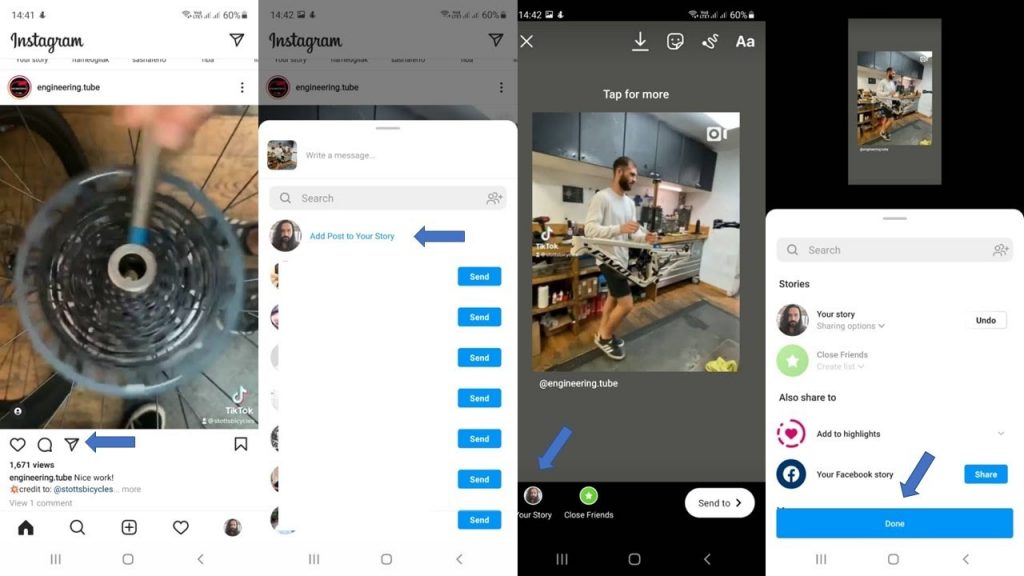 How to share someone's Story on Instagram?
What's more, is that you can share someone else's Stories to your Story. But, only if that user tags you on their Story, you can share the Story to your Instagram Story. Here is the guide to share someone's Story on Instagram:
Open the Instagram app.

Go to your direct message and open that message that you were tagged.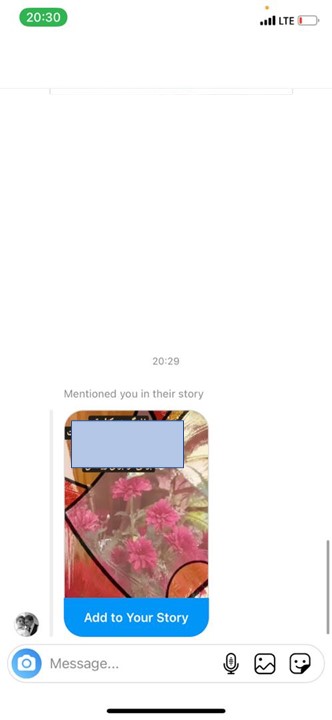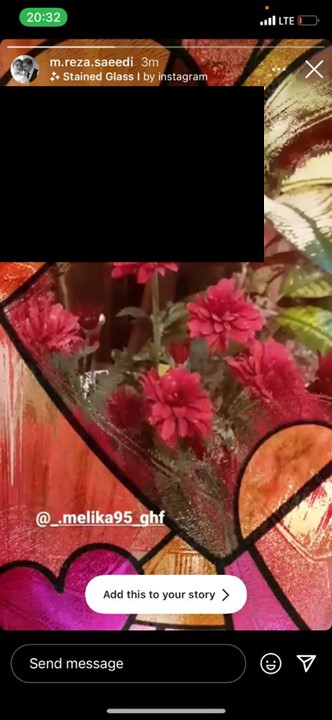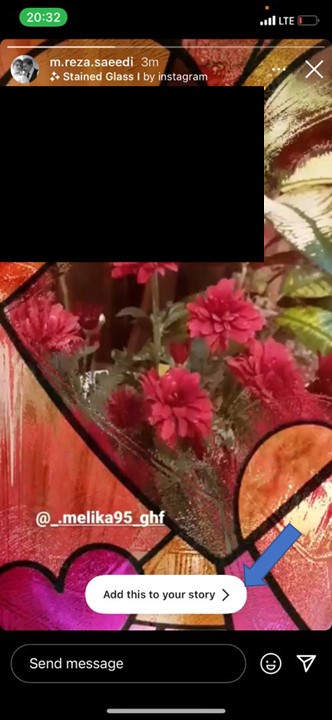 How to repost a Story on Instagram?
As we mentioned, using management tools makes your way easier and faster for reposting a Story you can use AiSchedul.
Also, you can watch this YouTube video to see how to repost anyone's content to your feed.
Follow these steps to repost a Story on Instagram:
Tap on "Repost" under the "Post and Scheduling" tab.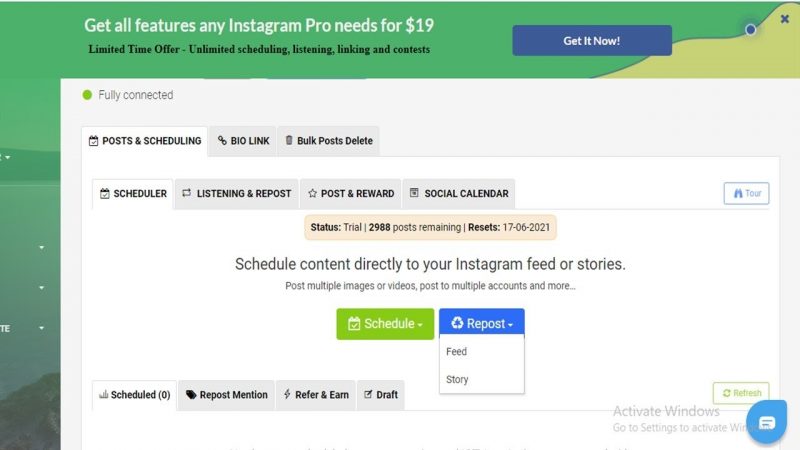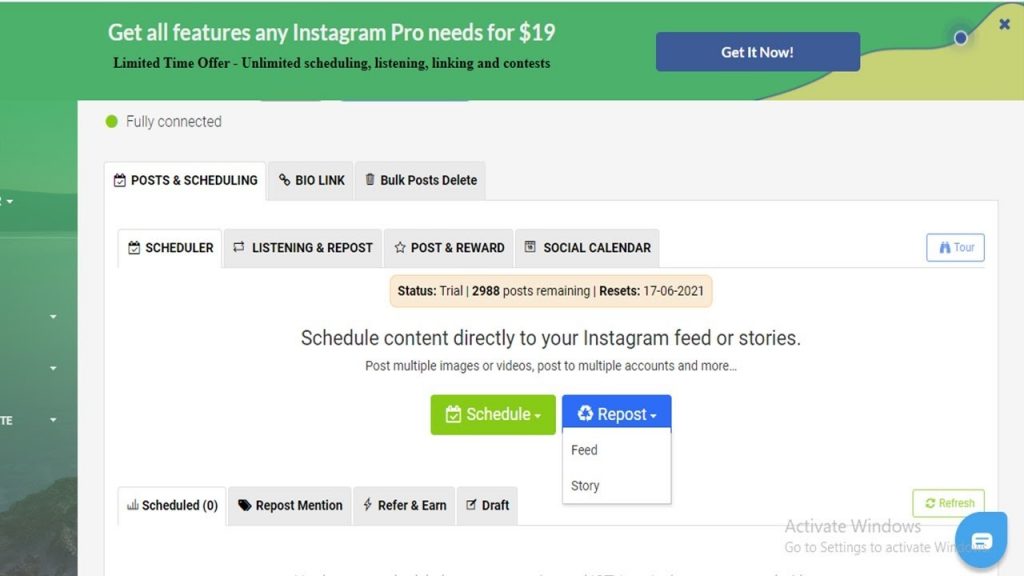 Now, you should choose Feed or Story. If you want to repost 

someone else's content, you must copy and paste that user name in the opened box.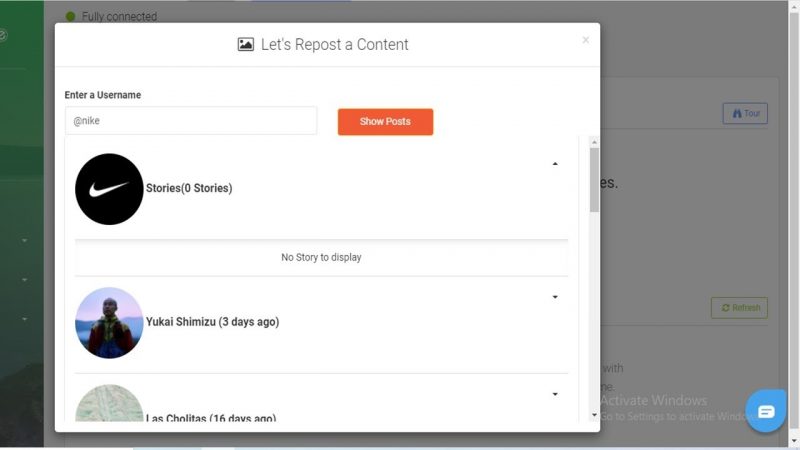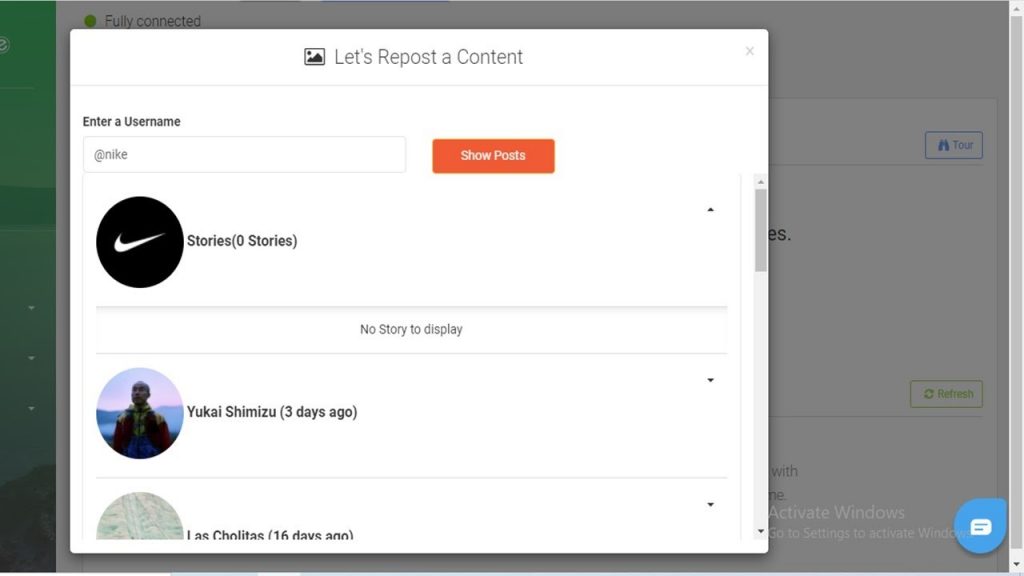 So, you can publish it right away or set the calendar to schedule it in the future.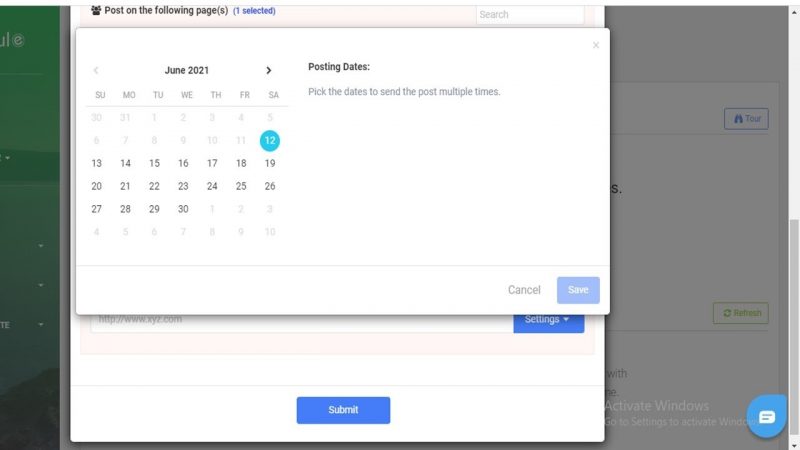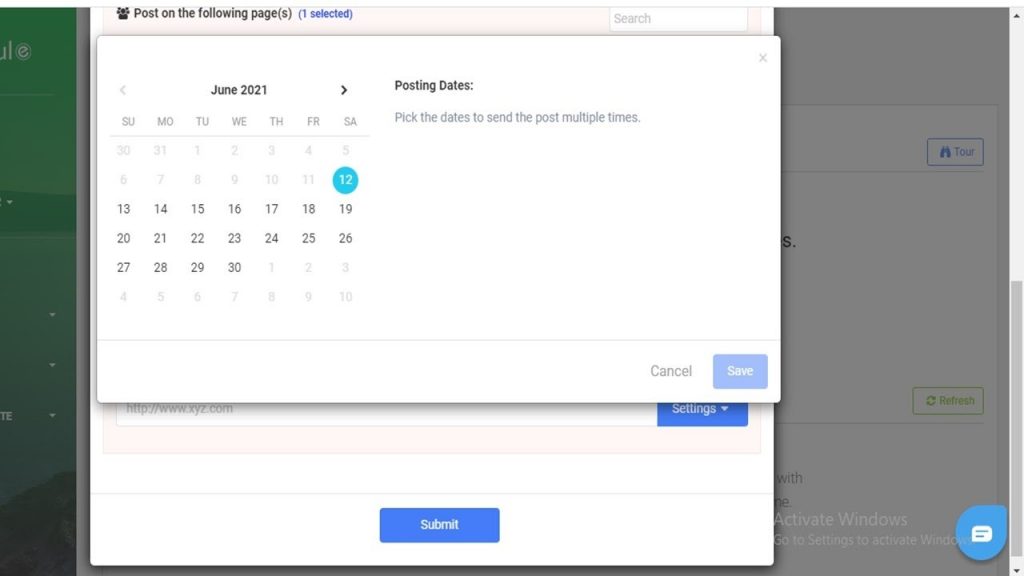 Reasonable-price of AiSchedul
AiSchedul offers a free package and two more paid packages to help users choose the one that fits them the best.
Conclusion
It is quite convenient to share an image to your Instagram story, however, if you seek more, you can Sign up to AiSchedul and schedule all your content ahead of time, Stories included.