Instagram's algorithm has changed a lot over the past years. So, if you are using the same strategy you were using over the last couple of years ago to increase your Instagram engagement rate, you are missing a lot of opportunities. In this article, you'll learn the latest ways to increase your engagement and grow your account.
Are you looking for a quick answer for increasing your Instagram engagement rate? AiSchedul is all you need.
What is Instagram Engagement?
Instagram engagement is a measurement of how your followers interact with your content. According to the new Instagram algorithm, the more likes, and comments, the more people will see your posts and stories. And, the more interaction with your posts, videos, and stories will increase your engagement rate.
What is my Instagram engagement rate?
By a simple search, you can find many websites and platforms to calculate your engagement rate. But, most of them are not free. Calculating your engagement is really simple. We have 2 formulas that you are free to choose any of them and stick to it:
Engagement by Reach: (Likes+ Comments)/ Reach *100

Engagement by Audience: (Likes+ Comments)/ Followers*10
What is a good Instagram engagement rate?
Ideal engagement rates depend on the industry you are utilizing, but its average is from 1 to 5 percent. However, if your page engagement is lower than that, don't worry. In the following, we will show you some tips to increase your engagement in no time.
Increasing Instagram Engagement Rate
There are some simple tactics that help you maximize your reach, gain new followers, and increase your engagement rate.
Complete your bio
Your Instagram bio is the first place users check. Therefore, having a good Instagram bio will help you attract new followers. You can introduce yourself or your brand on your bio. Also, your bio is the only place you can add a clickable link on Instagram. Use this feature to drive traffic to your blog, shop, or website.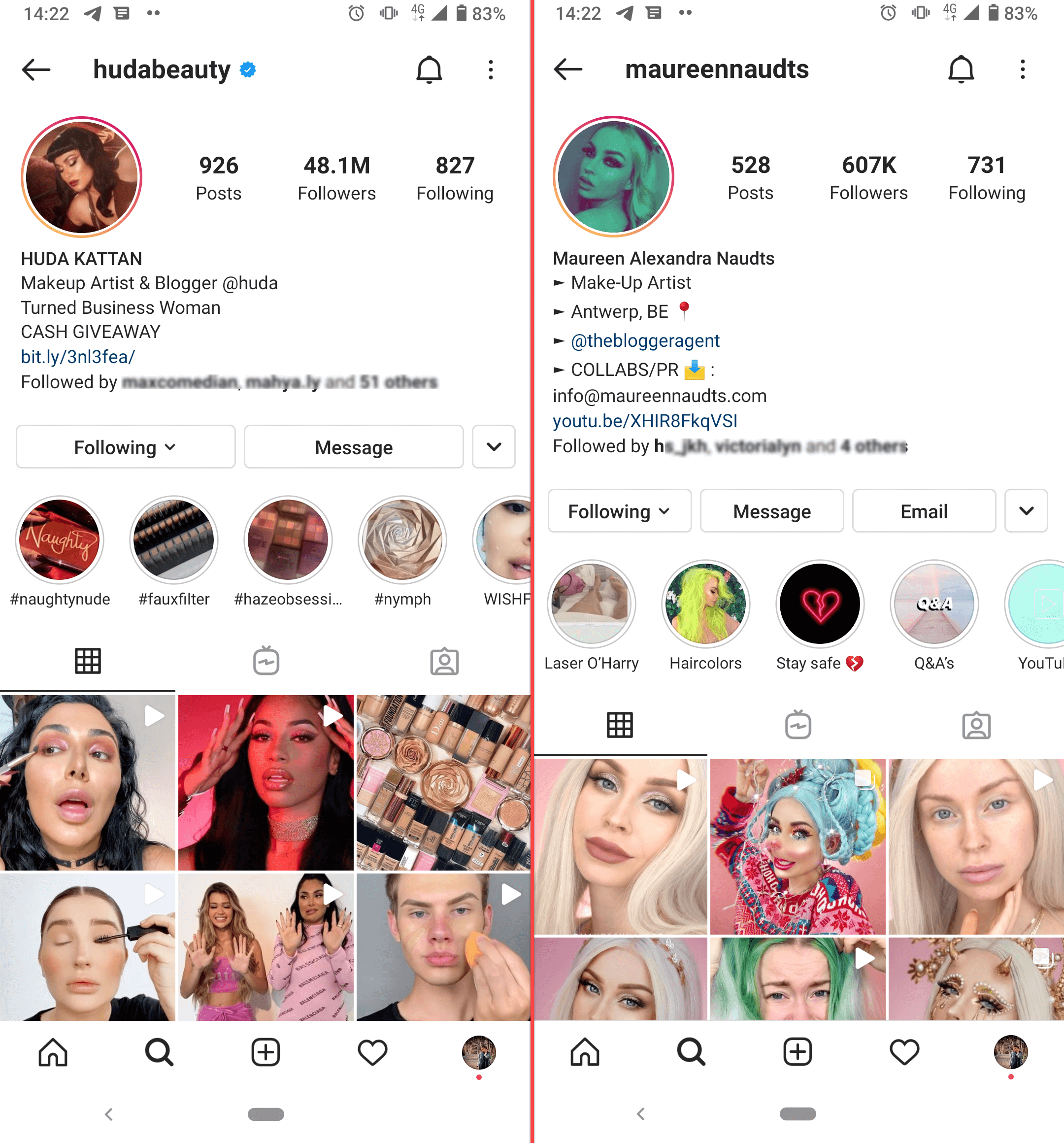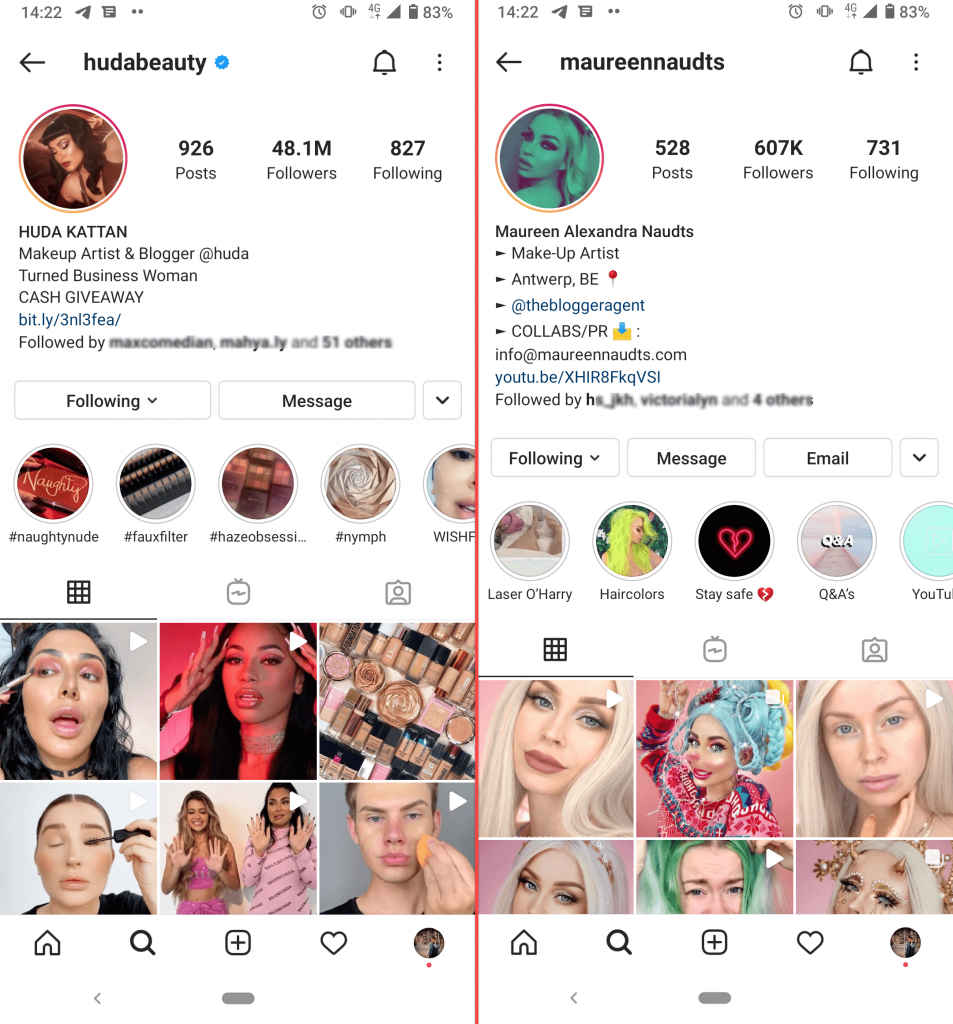 Keep in mind you can add only one link there. But what if you need more than one link? This is a big problem for influencers and store owners, and that's why AiSchedul came with a solution.
With the AiSchedul Bio-Link feature, you can design a landing page containing all your links. When users click on the link in your bio, they'll be redirected to your landing page and can see different buttons and links to different places you added. If you want to learn more about this feature, read the How to add a link to your Instagram bio article.
Post High-quality content
If you want a good engagement, you need real and active followers, not scrollers. As Instagram is all about visual sights, the best way to stop your followers from scrolling your posts is to make eye-catching posts. To do this, you can use platforms like Canva or BeFunky
Keep posting consistently
By posting at least once a day, you'll be on your followers' home feed, so they'll remember your name. This brings you more interaction with your audience. As a tip, you can use Instagram schedulers and create your content for a whole week or more. Then, schedule it to be uploaded on time every day. This way is a lot easier than sharing posts manually and you won't forget to post. Moreover, even if you don't access the Internet, your posts and stories will be published on time.
AiSchedul is an Instagram management platform designed with many features to help you grow your account. With AiSchedul, you can easily create your posts, set the publishing time, and done. This platform will upload posts and stories automatically.
Read more: What is the best app to schedule Instagram posts?
Find the best time for posting
By finding the time most of your followers are active or the best time to post on Instagram and posting that time, you can increase your reach. For finding the best time, you can check your analytics and each post impression. To check your every post's reach, your account must be in business, then follow these steps:
Go to the post and tap on " View Insights" to see your reach, profile visit, and interactions.
Another way to have access to full analytics for your account is by using Instagram analytic tools to discover the peak hours.
Use the right Hashtags
Using hashtags is one of the most complex Instagram growth strategies. According to a study, by adding at least 11 hashtags to your post, you can double its reach. We recommend creating specific hashtags for your brand and using them in your captions and stories.
You can also ask your followers to use the hashtags in their posts and stories.
Actually, you can add up to 30 hashtags on a post and 10 on a story. If you don't want your caption to look messy, you can add your hashtags in a comment.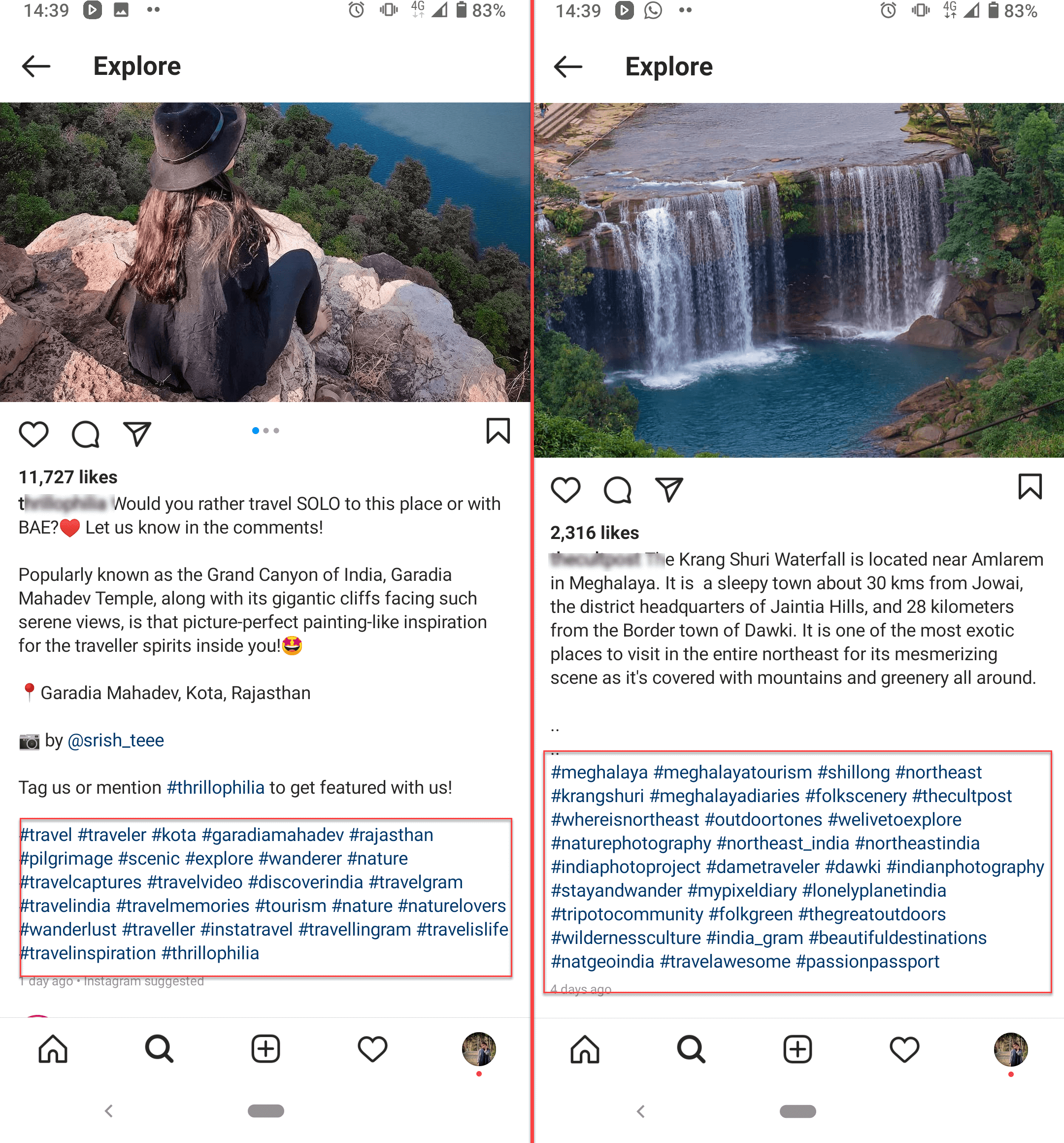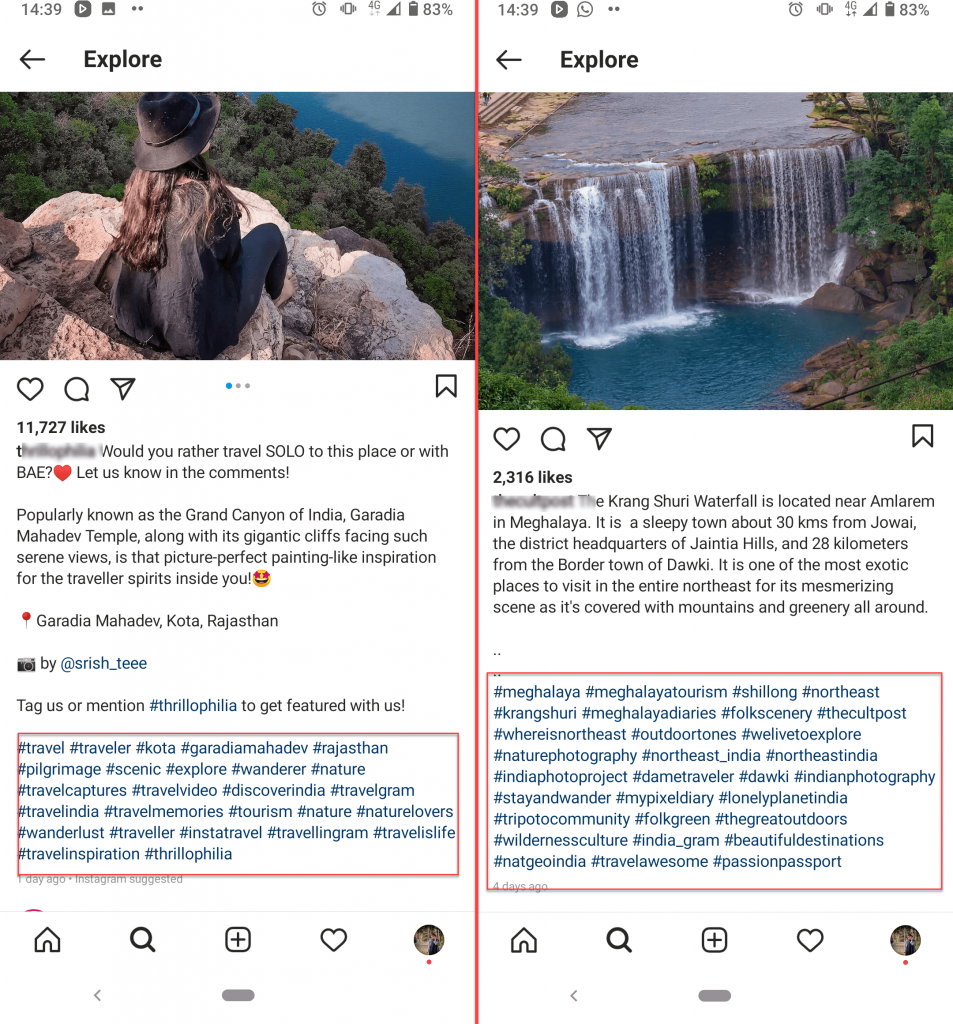 Use all of the story features
Even though impressions from Instagram stories aren't included in your engagement rate, they are still a must-have for your account to increase your reach and engagement. Try to make different stories by using all story features like Poll stickers, Question stickers, Engagement bars, etc.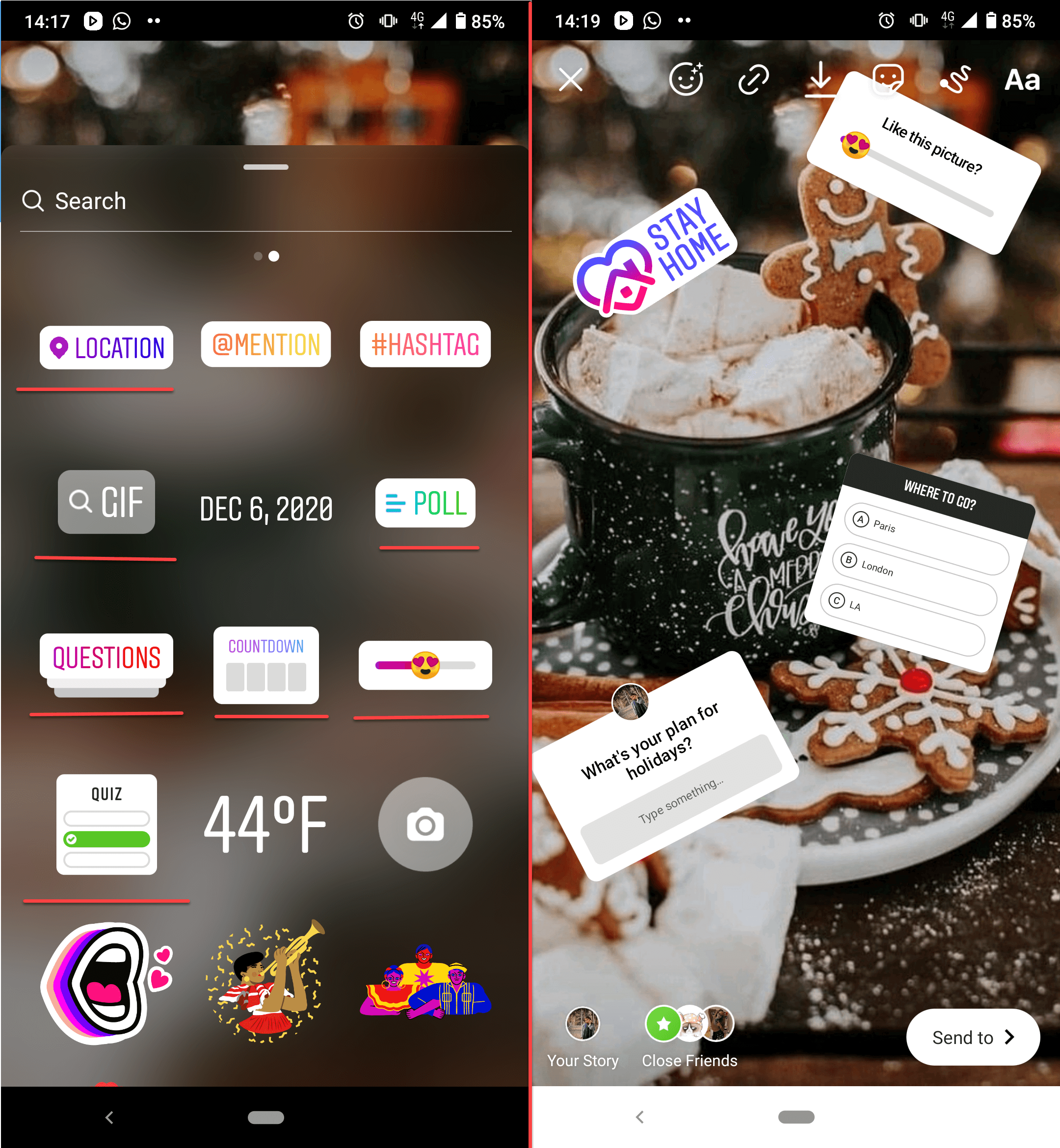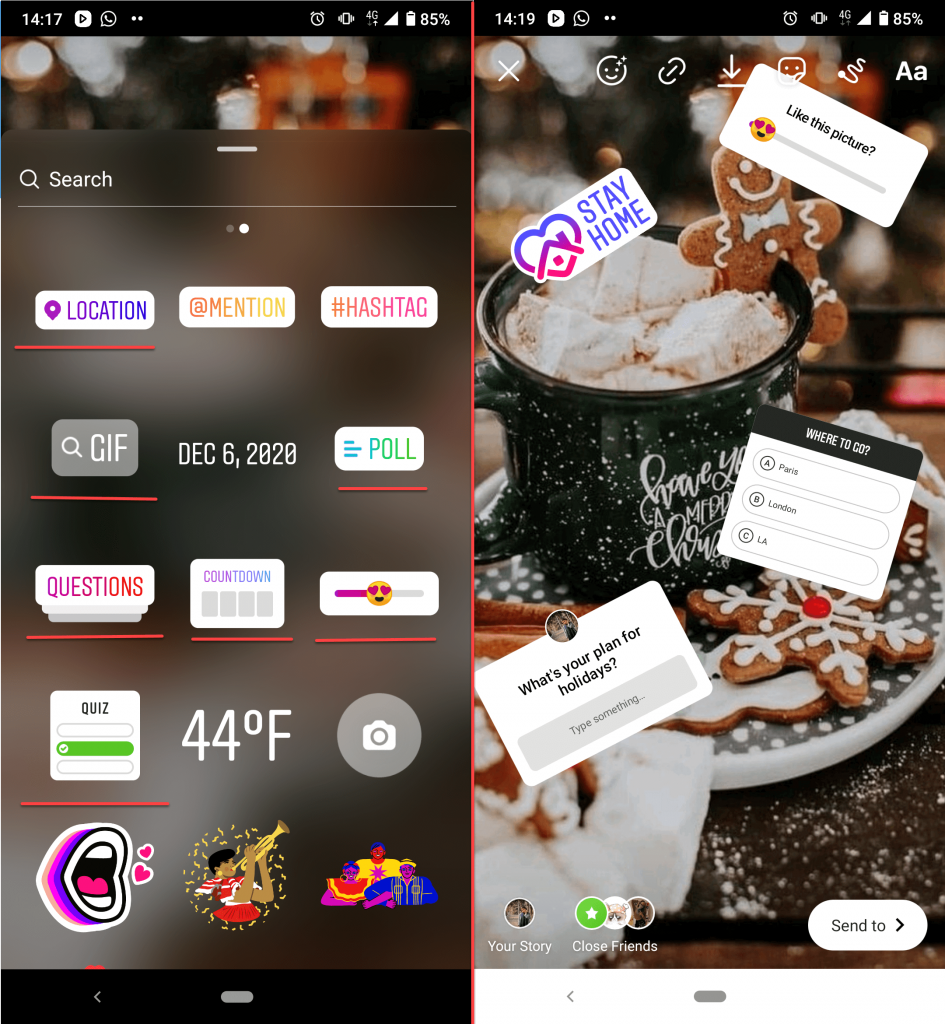 Don't forget live videos! Instagram live allows users to ask questions, comment on your video, and this provides a real-time engagement. Also, when you start a live video, your followers will be notified with a push notification. This brings more attention to your account.
Use Instagram Reels
Reels is Instagram's newest feature that lets you record a 15-30 seconds video set to music. This feature is similar to TikTok videos so, you would have the chance to go seriously viral. You can share your Instagram Reels on feed, stories, or even on the Explore page. By sharing them on the explore page, you can increase your reach beyond your followers and go viral.
Note: Reels feature is only available in 50 countries now. But, Instagram is trying to make it available in more countries.
Host contests and giveaways
Hosting giveaways is one of the most effective ways to engage with your followers. Some Call To Action conditions that you can add to your giveaway to increase your engagement are:
Tagging a friend in the comments

Following a page

Sharing your post and story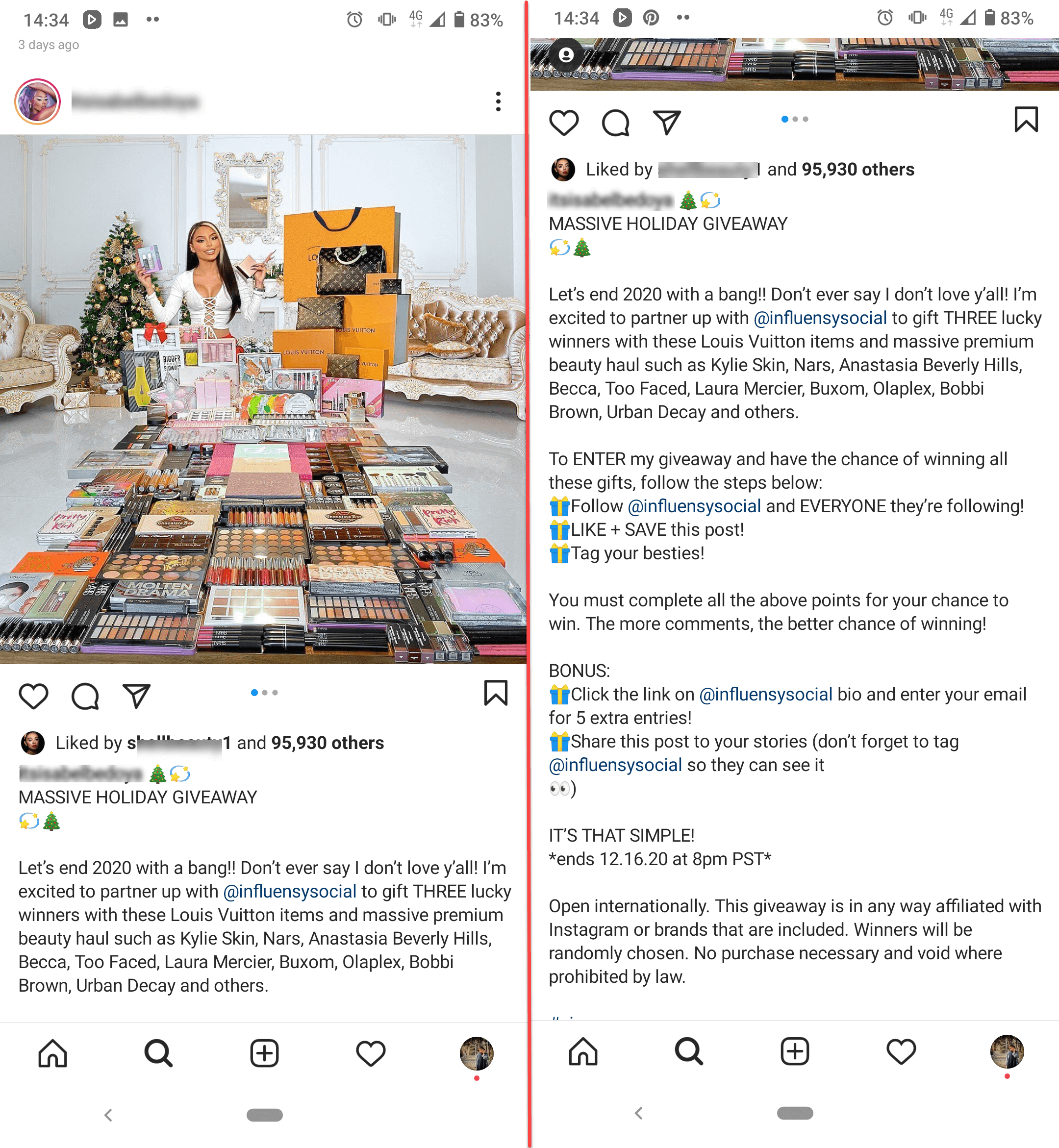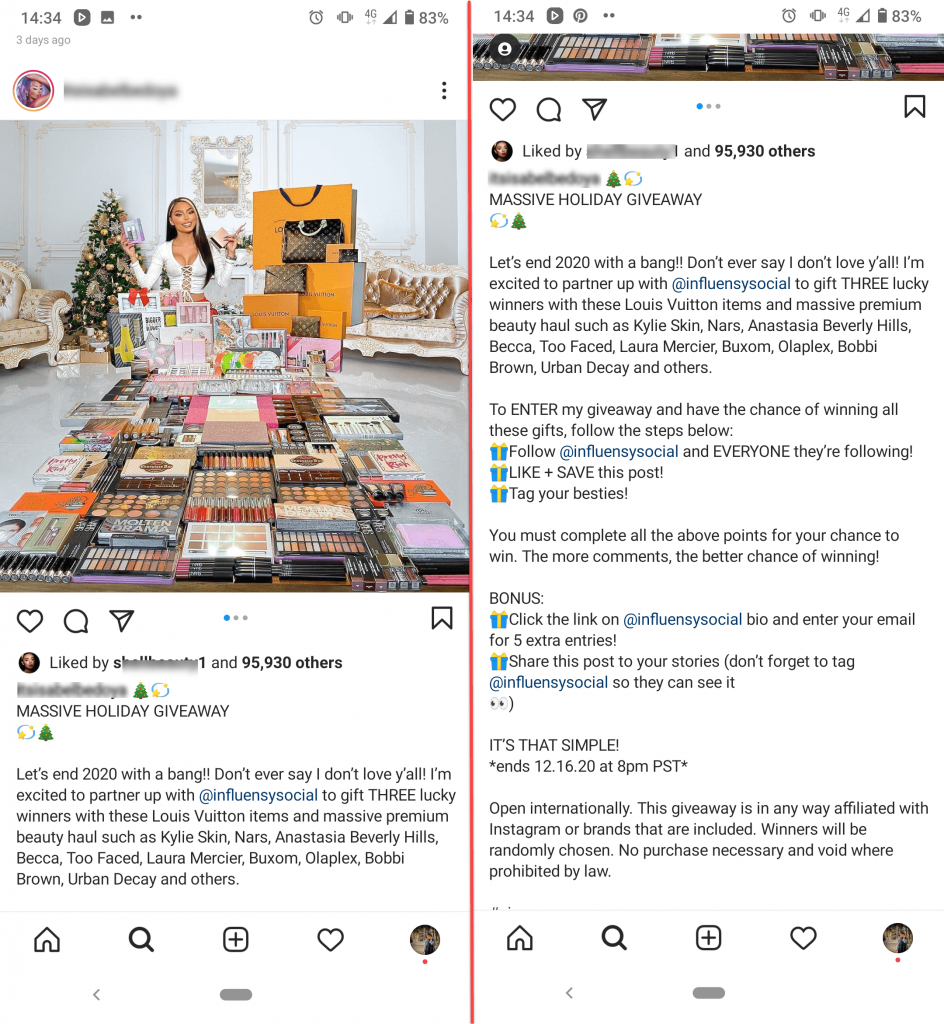 The hardest part of hosting giveaways is picking the winner. It takes tons of time to pick a winner from comments or likes manually, especially if you have lots of followers. That's why it's better to use third-party apps. With the AiSchedul post and reward feature, you can easily set your condition and done. This platform checks everything and chooses a winner randomly. 
Read more: Instagram giveaway Captions
Write good captions
Captions are powerful tools you can use to encourage your followers. According to Instagram's new algorithm, the longer your followers spend reading your caption, the better your post will rank. Use different emojis in your caption to make it look fun. And most importantly, don't forget call-to-actions. For example, you can ask an open-ended question for your followers to answer in the comments.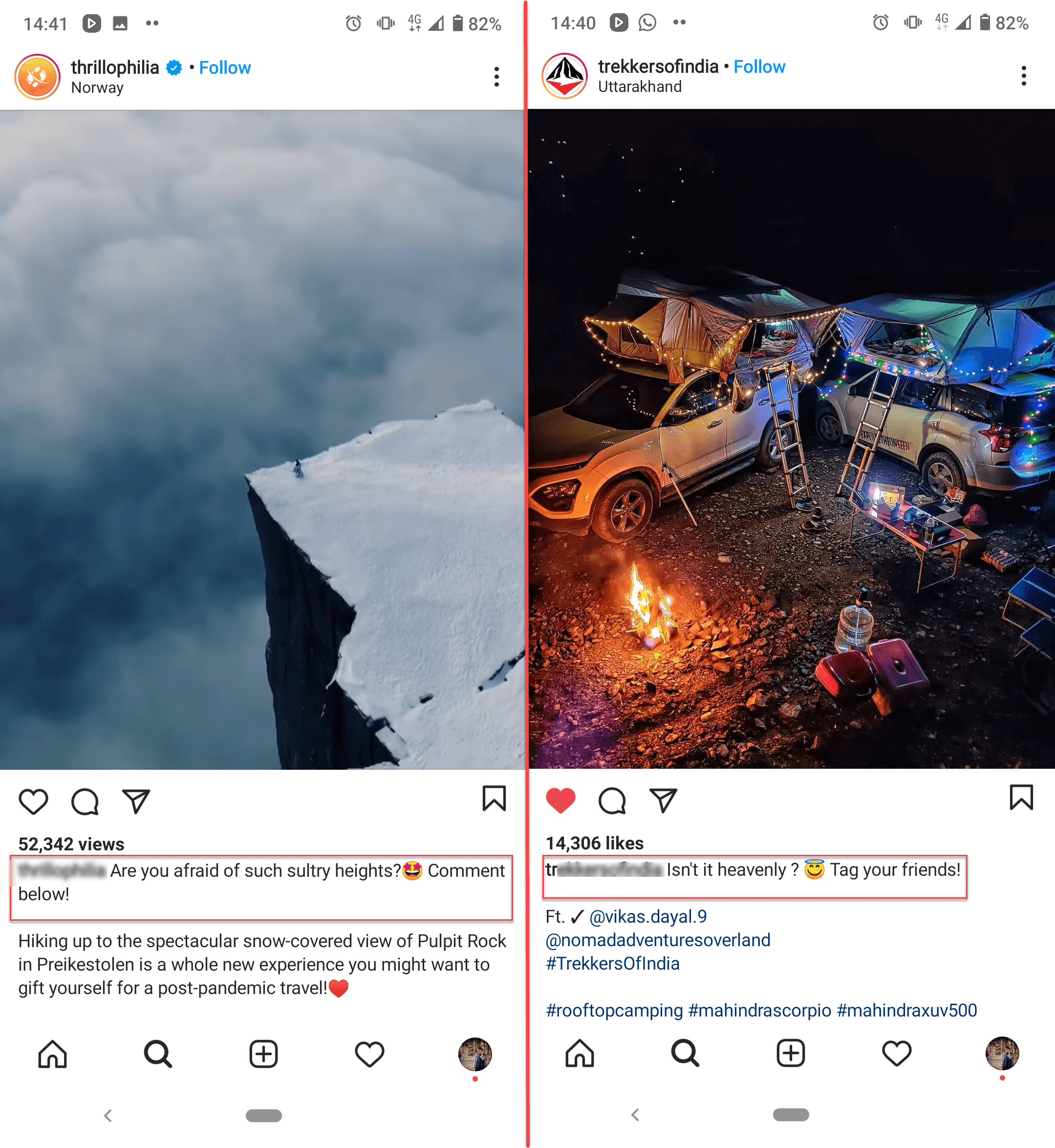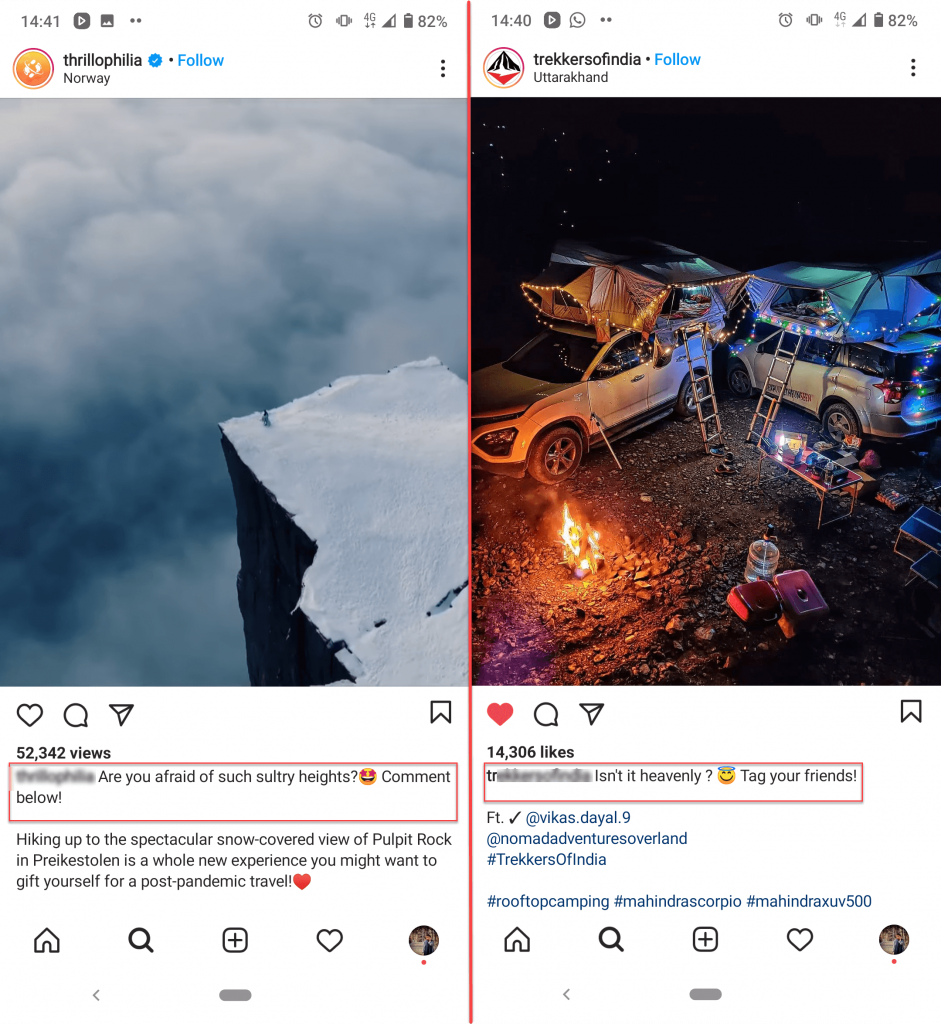 The last word
Increasing Instagram engagement rate would be a piece of cake if you follow the mentioned tips. Besides, you should keep yourself updated and be aware of the latest Instagram algorithms and changes to boost your engagement on Instagram.
AiSchedul is always there for you to get you all you need on Instagram. Try AiSchedul for free and see the way it works.