Are you aware of anything regarding Instabuzz including its peculiarities? Instabuzz is a manager app concerning Instagram. You will schedule the posts with Instabuzz also automatically share those. Instabuzz owns a number of more peculiarities. Therefore in this job, we are working to introduce Instabuzz plus comparing this with another growth tool the AiSchedul.
The features are consists accordingly:
Setup
Connecting your Instagram account(s)
Features
Maintenance and Support
Price
Conclusion
AiSchedul vs. Instabuzz- Two Instagram scheduler
Setup
AiSchedul
On getting started by the AiSchedul follow up these instructions:
1) Head over to aischedul.com.
2) While you are on the homepage, press on  "Get Started".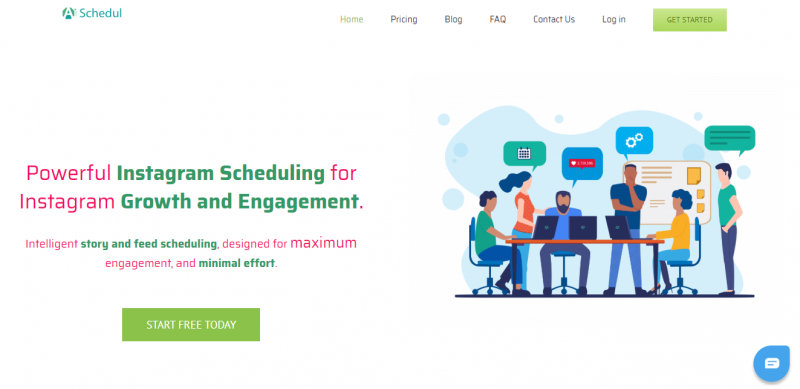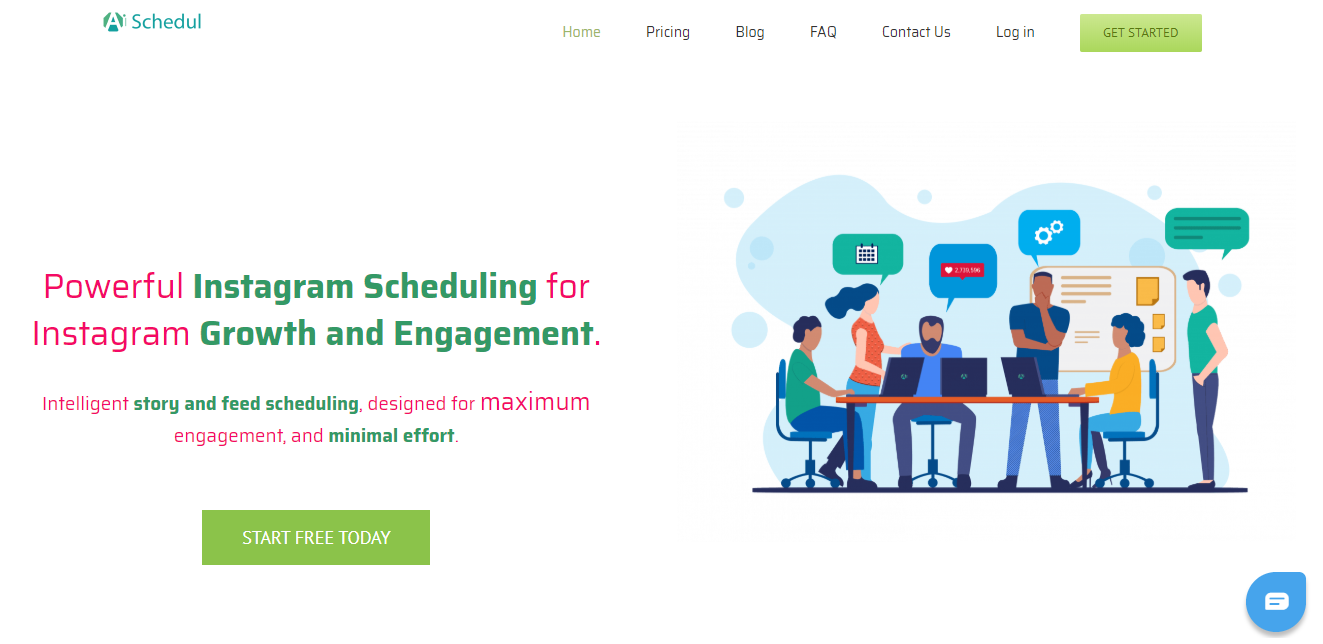 3) Type your name, email, plus the password. After that snap on "Register now".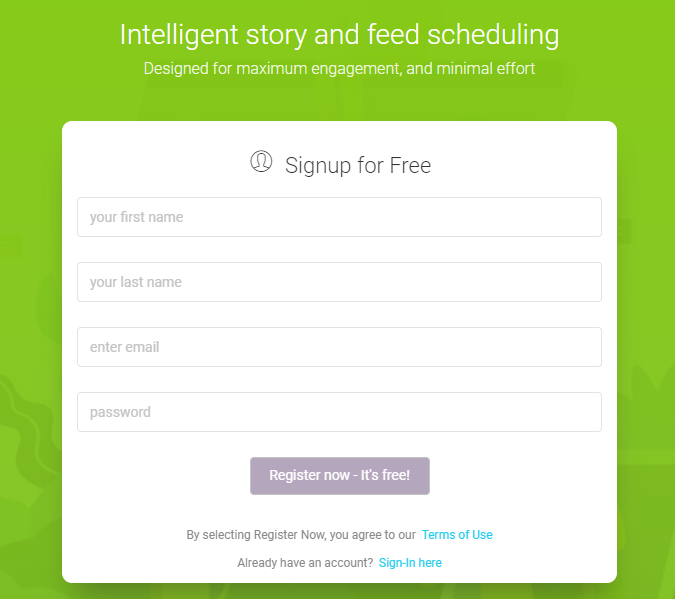 So you're now ready to use the AiSchedul functionalities.
Instabuzz 
First, go to the Instabuzz website getinstabuzz.com.  Then select "Sign up" on the homepage to join Instabuzz and build your account.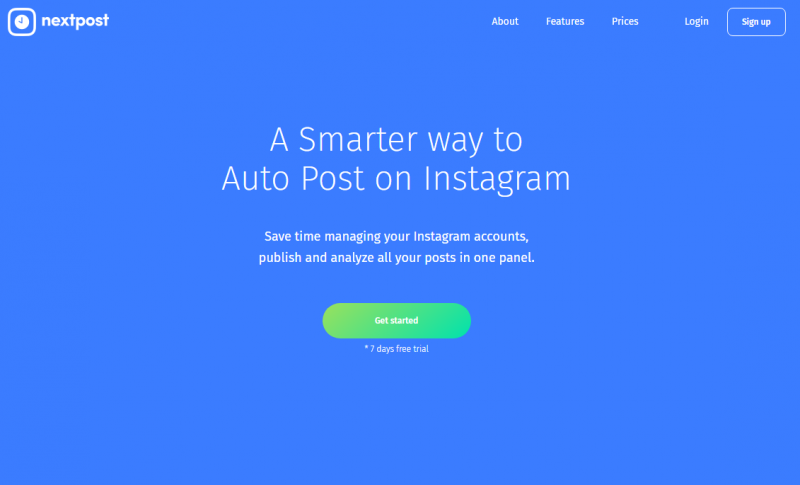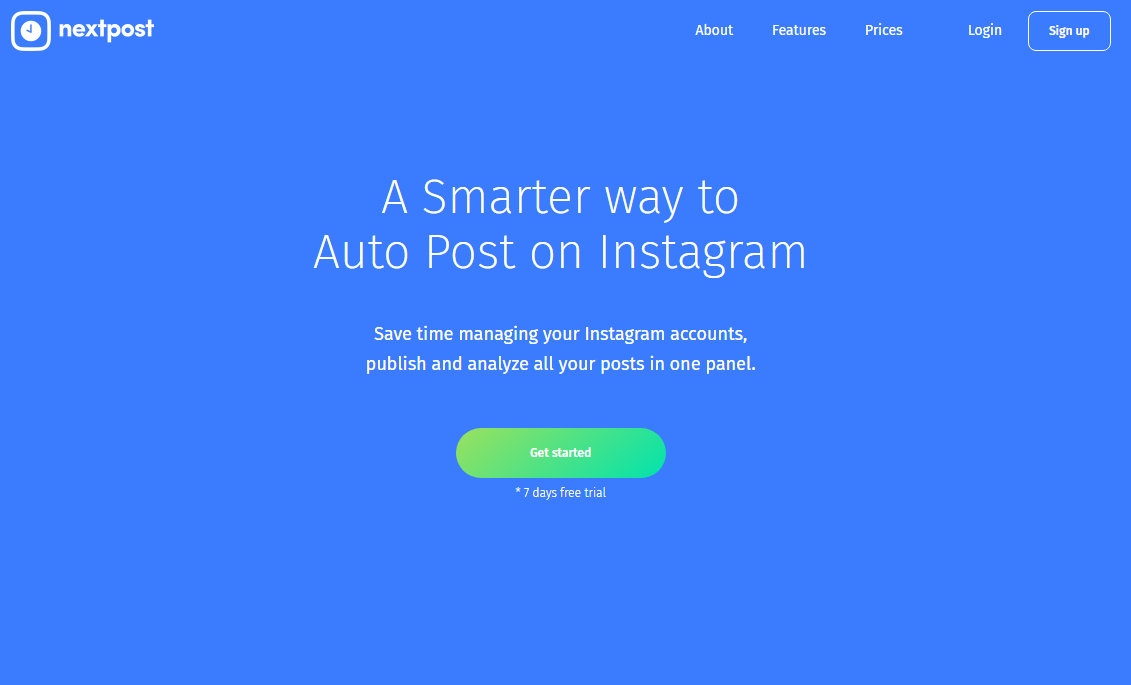 After this, you should register a correct email and password to generate your account.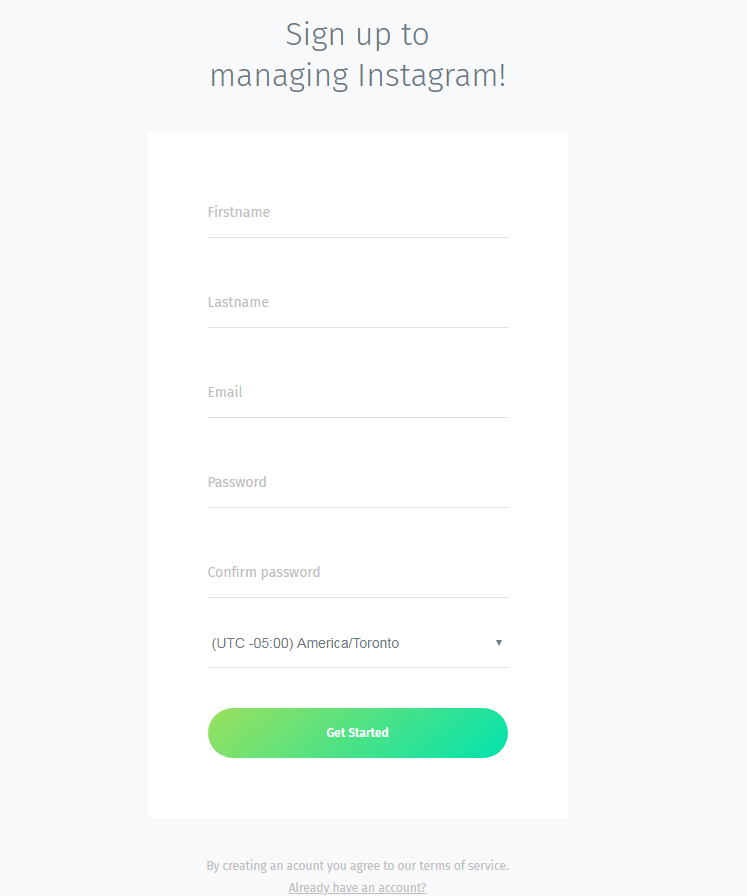 Connecting your Instagram account(s)
AiSchedul 
After making the sign-up actions, log on within your AiSchedul account to view your dashboard. 

 In your dashboard, you can add one Instagram account or various Instagram accounts plus run them together. To score a new account in your dashboard press "Add Instagram Account" practically sign in to the Instagram account directly by AiSchedul's Google Chrome Extension!
 After joining your account, you can simply log in to your Instagram account. Although every user will set it up here, some users may be asked to provide Instagram with a verification code sent to their phones or emails. AiSchedul encrypts the password plus is not running to share it with anyone.
Instabuzz
After creating your Instabuzz account they will receive your message to prepare your account in getInstabuzz.


 Technically you just fill out a form that makes the account directly on your page. Now you are directed to the dashboard as shown above in the picture account. You are going to need to add the designated Instagram account to this page below.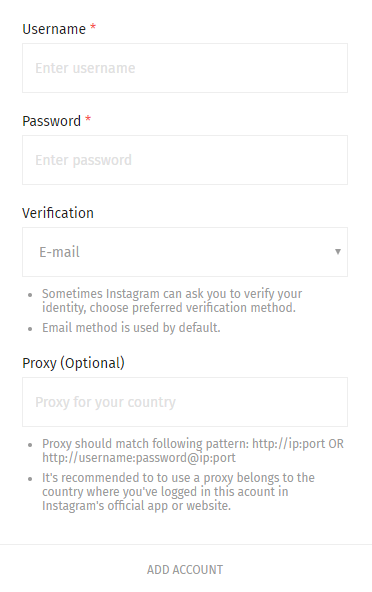 Features
AiSchedul 
AiSchedul assists you to schedule your content on your account page or on the story of yours. You can arrange a specific time to post your stories or posts in progression. To start fixing up your content time, press on "Schedule Feed" or you can press "Schedule Story".


Schedule Post
To establish a scheduled post on your feed, snap on "Schedule Feed" at your dashboard. Easily move furthermore release your content within the split rectangle at the top. So by dragging a photo or video of yours into it, press "Save".
After those steps you can:
Tag the designated people

Adjust the size of your post 
There, scheduling your post will be completed in steps below:
The caption 

Hashtagging

The timing for schedule

Account

Click "Schedule Post" button
AiSchedul helps you with another feature The "Auto Responds for comments".You will have to get the premium package.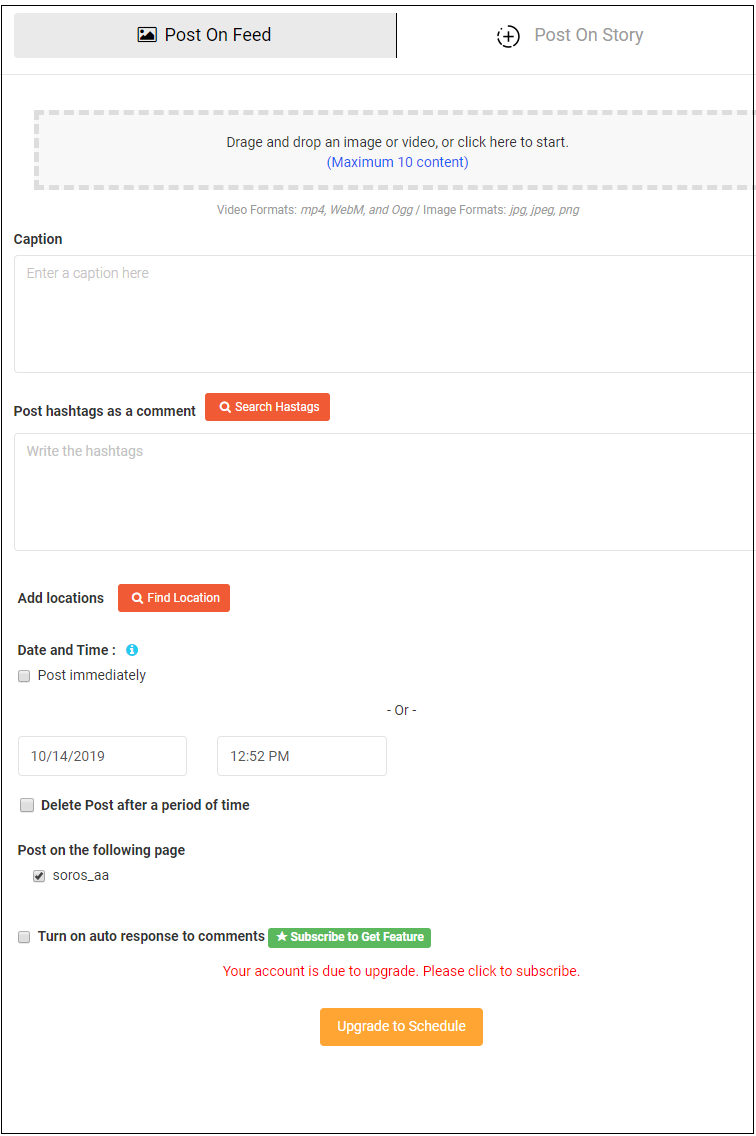 Schedule Story
To set up the scheduled story press on "Content on Story" on yours.
While done by upload part your photo(s) plus video(s) will need these below items:
Tag people

Drawing

Prepare your story

Adding emojis

The background-color

 Required link 

Adding questions
Don't forget to save after you finished. Next, choose a specific time you want.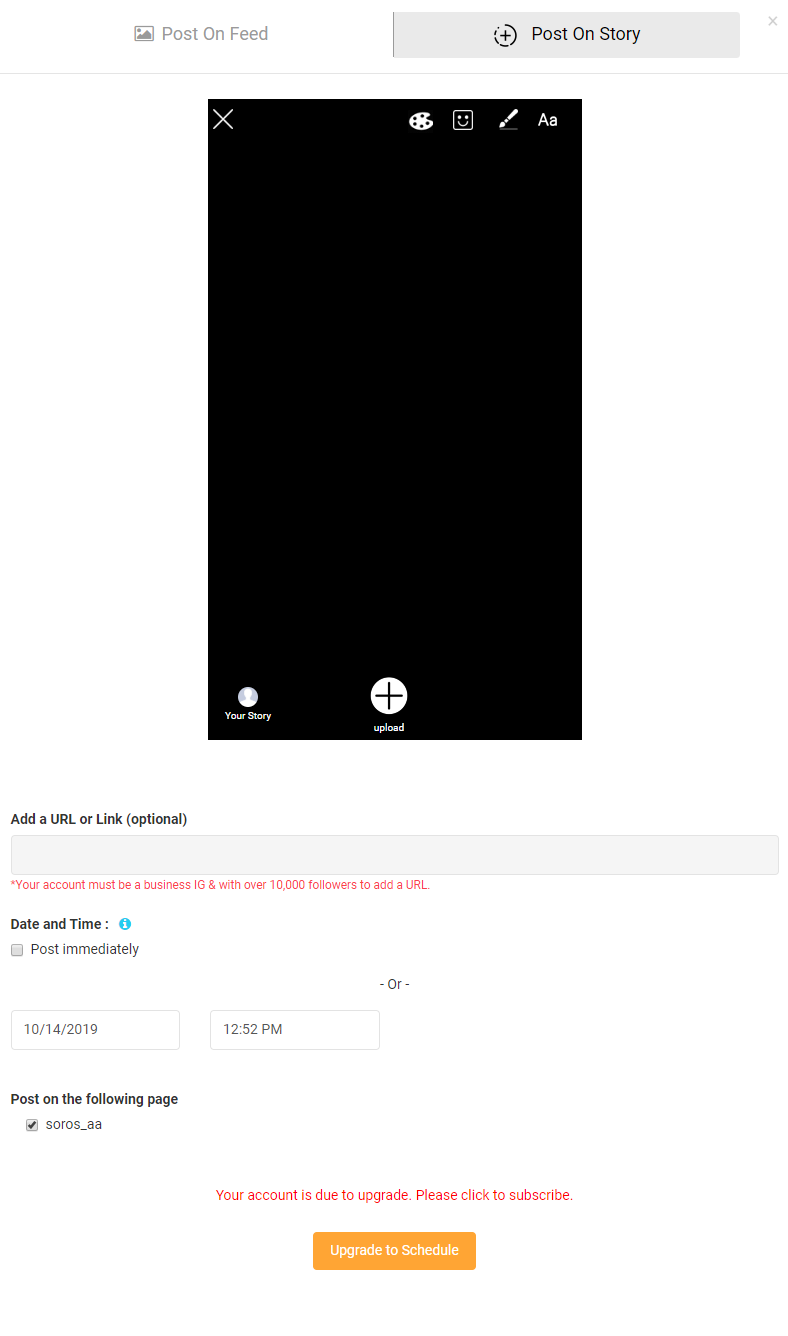 Repost 
AiSchedul also involves the feature of reposting from earlier ones.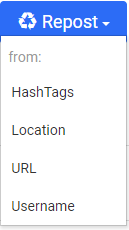 Instabuzz
You are going to need to add the Instagram account to the dashboard to start using their service.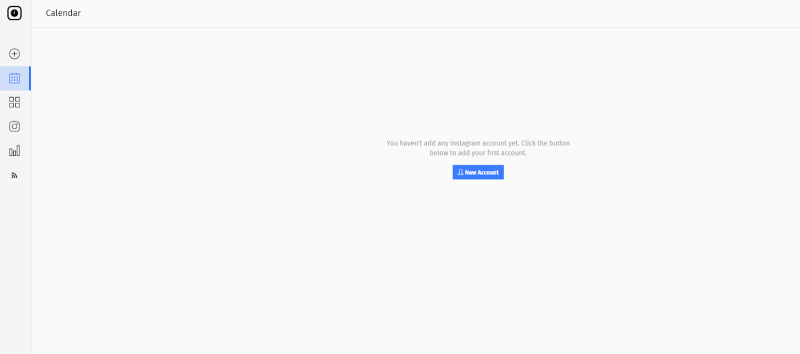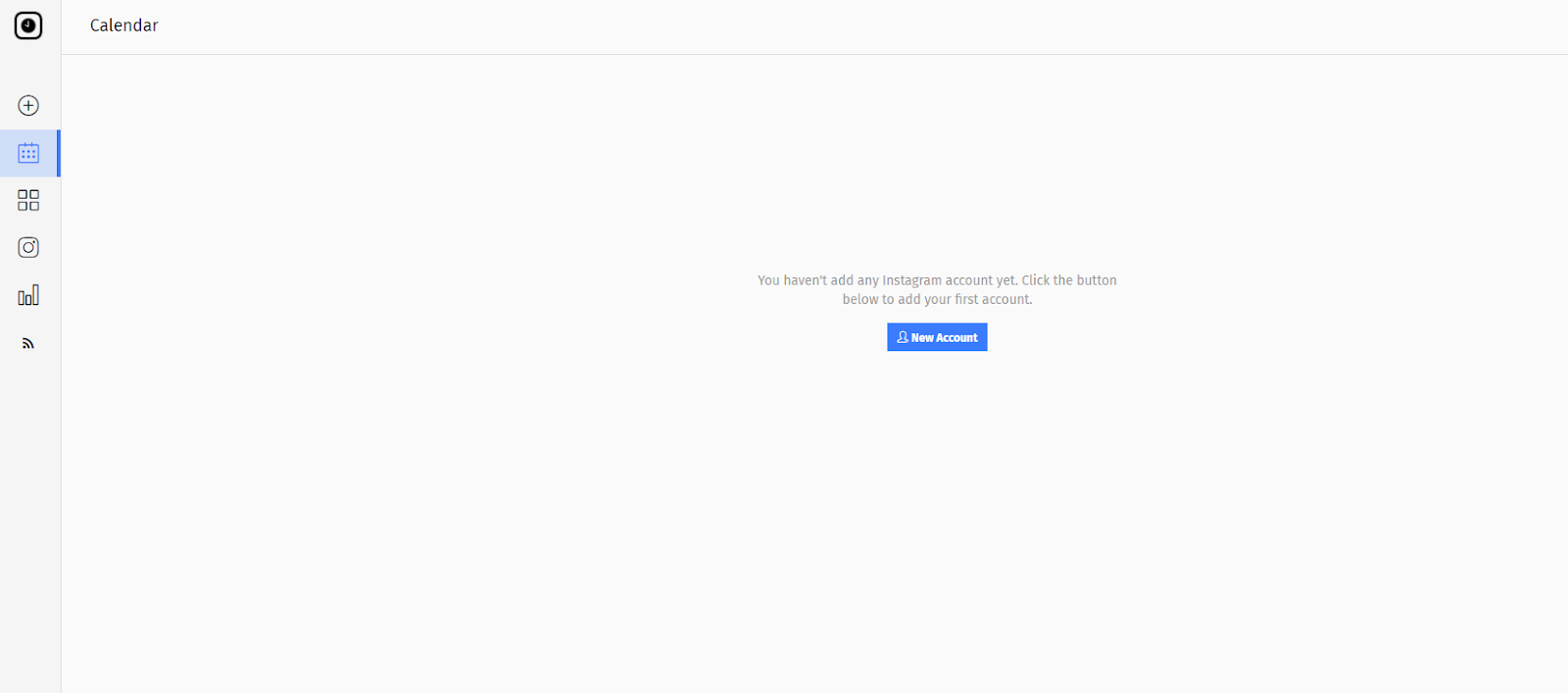 You can arrange many Instagram Accounts with Instabuzz the same as AiSchedul, but Instabuzz various plans help you to have secured connection via registered users that are available in specific locations e.g the proxy are important. They claim to have a unique design with cloud import and mobile responsive. And all the features are the same as the AiSchedul.   
There are 3 plans: Alpha, Beta Pack, and Gamma Pack. Using these plans you can have 1, 3 and unlimited Instagram with unlimited auto-post. The picture is shown below.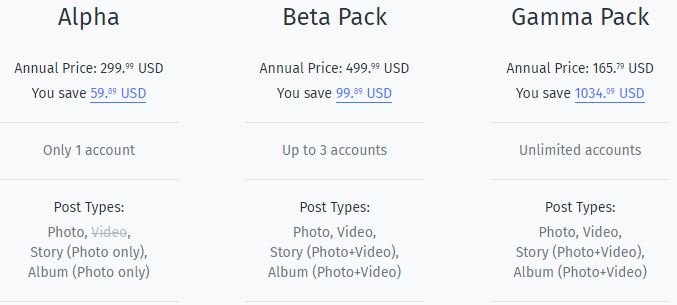 Instabuzz features are:
Unique design

Multi accounts.

Auto-post content

Schedule calendar

Free trial

Mobile responsive

Cloud Import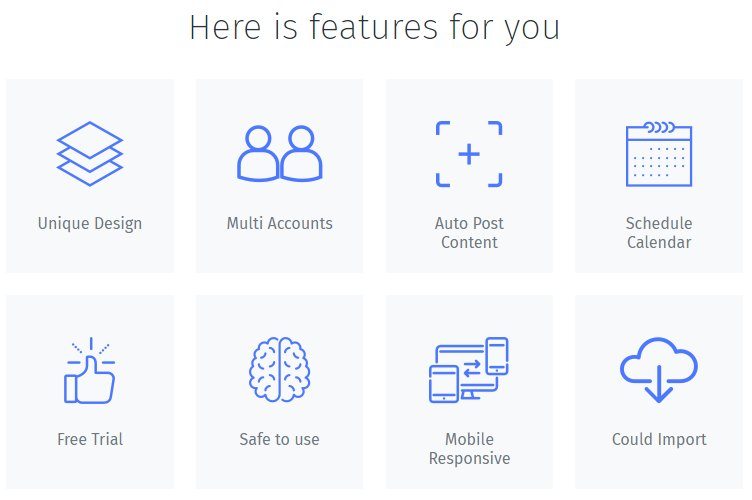 When you want your post or story to be published at a prior time, Click the pc icon on add post section.

Now choose the picture you wish to upload. Your picture is now in the media section. Simply click on the picture to add it to the new post. Keep in mind the same procedure is done with the Add Story section.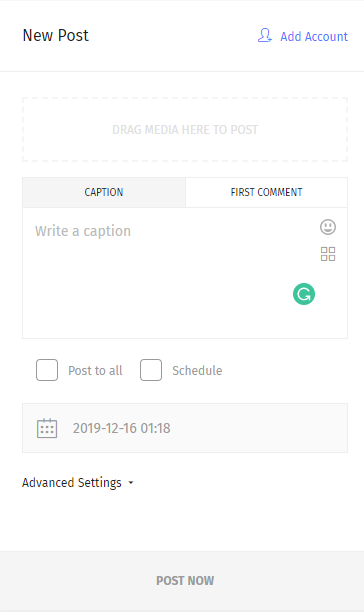 Now when you have the picture ready to go you will need to make the required captions plus setting up the first comment. Choose the timing then press post. You are now finished. You can see your results there as well.
Maintenance and Support
AiSchedul 
If you encounter an obstacle or something that causes an issue during your posting, seek the AiSchedul FAQ to obtain the solution. Also, you can get good guides in this part.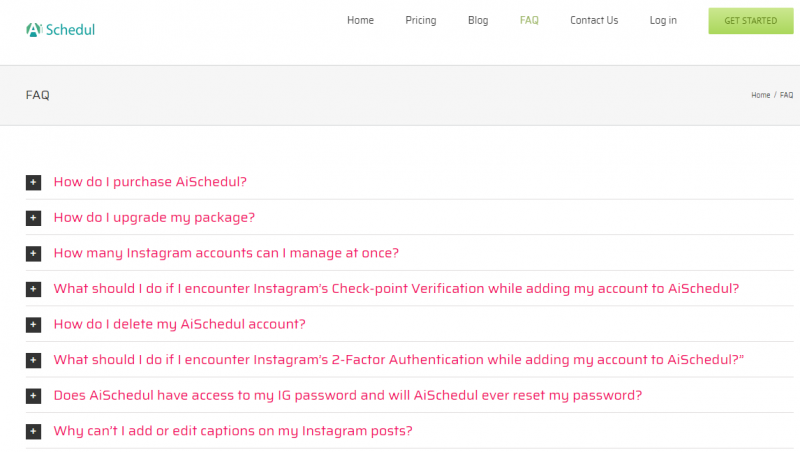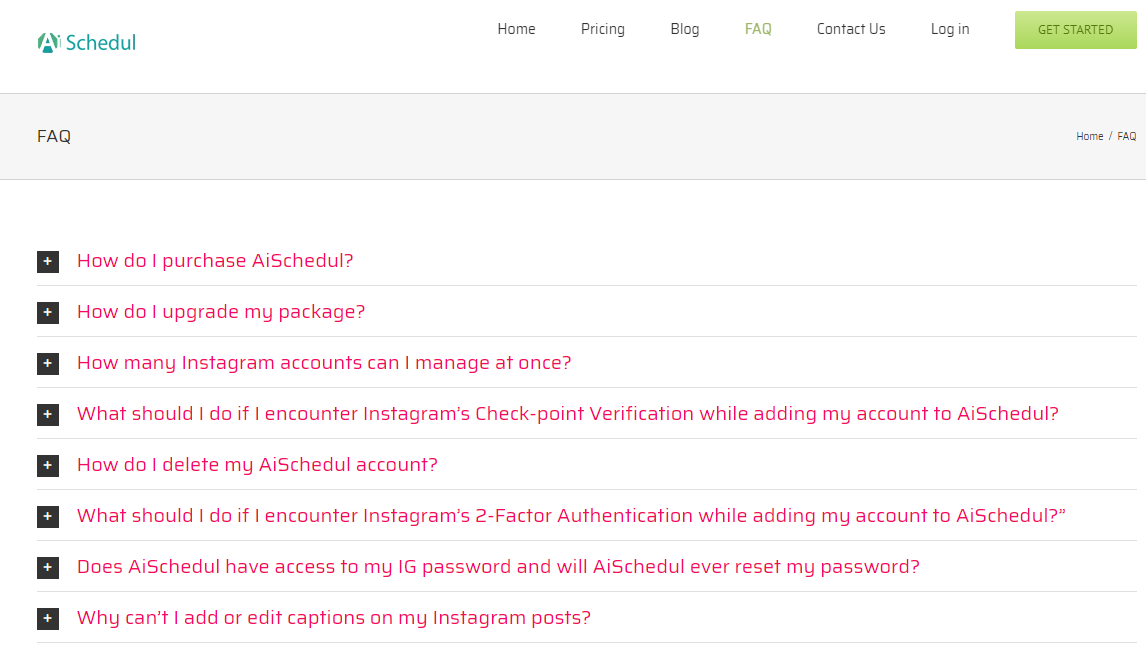 Instabuzz
On their website, we couldn't find the support section nor the FAQ. The button doesn't work. We searched for a variety of pages regarding Instabuzz. We found many of these brands have the same name but no FAQ or support was found for this one. 
Price
AiSchedul 
AiSchedul gives a five-day clear trial during new users including all pieces. There are no goals through your claim and your container takes account of all the points awarded with the Premium pack. But after that five-day trial, there continue to prepare to stay. One of them remains free but by some limitations. Pricing is shown below.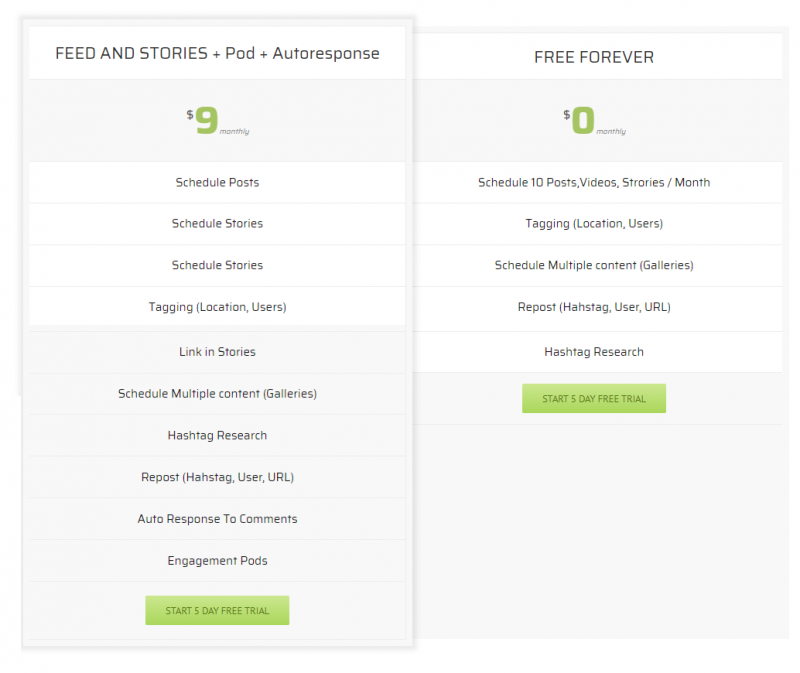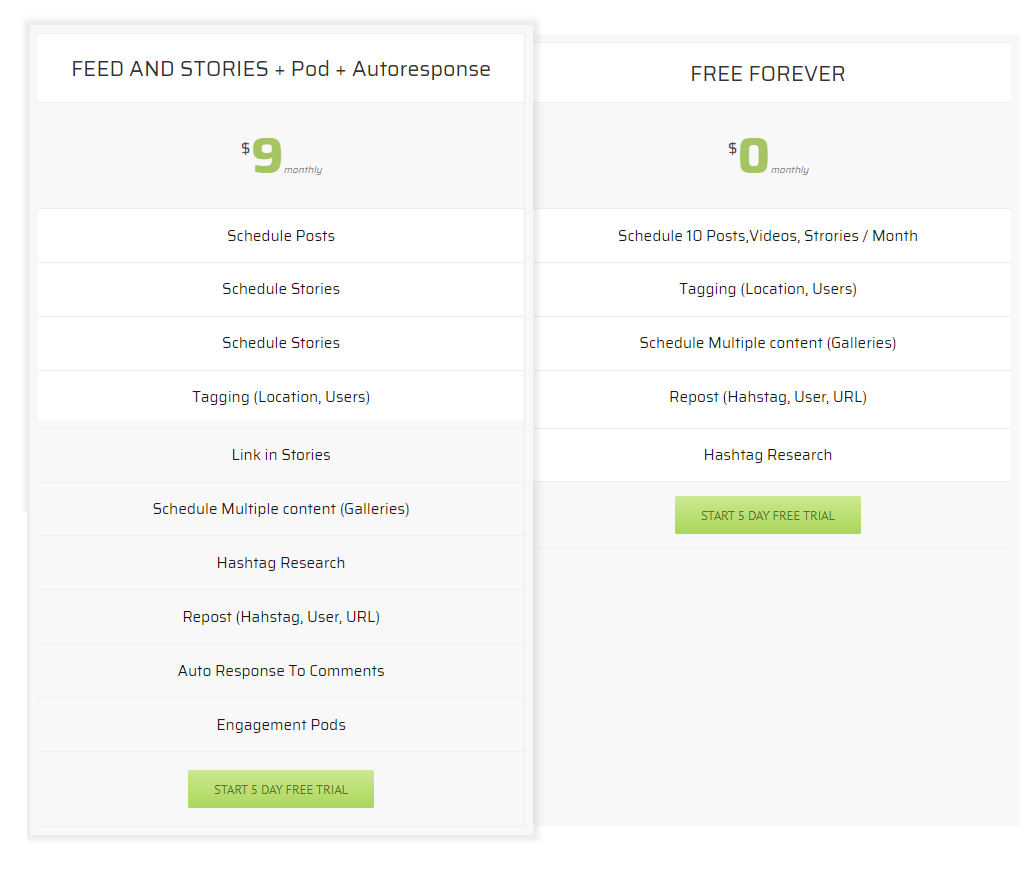 Instabuzz
As stated before, Instabuzz provides 3 different plans for Instagram account players plus offering a free plan. You can see the full list of these plans and features of all plans. The price and time of every plan can be seen in the below picture well.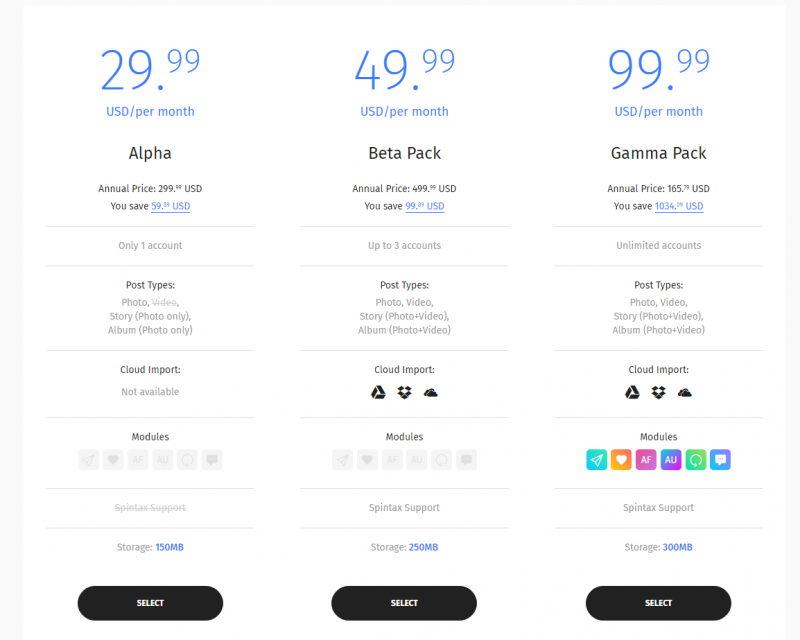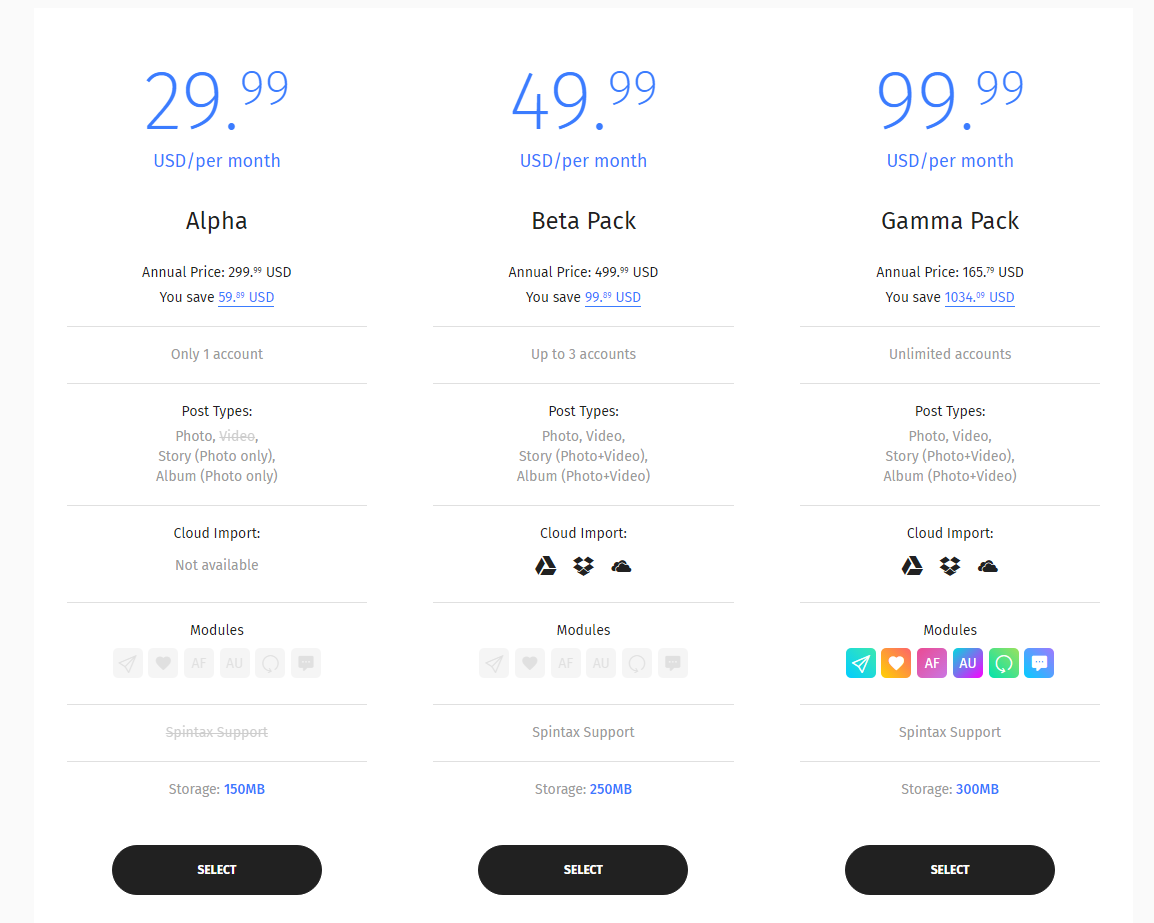 Conclusion
By AiSchedul you will able to share multiple Pictures or videos for various accounts concurrently. It has a powerful friendly interface plus working beside it is so easy. It has further auto-respond to comments that assist you to increase your Instagram account interactions. 
Compare these two by the pricing moreover choose the one that meets with your acquisitions.
Go with the AiSchedul now, please click here.