To what extent do you think Instagram apps for marketers have an effective role in growing their business?
Instagram marketing has become vital to all brands for various reasons, and perhaps the most important one is the fact that businesses of all sizes have the opportunity to grow on this platform. 
Since then, many business owners are trying to stand out in the crowd, and Instagram apps have become popular as a means of keeping their business consistent and thriving. 
However, it is crucially important to choose an app that is effective and reliable. Further, in this article, we discuss what the top Instagram apps are and how marketers can use them effectively. 
What are effective Instagram apps for marketers?
Instagram apps for marketers have different types and features to optimize your business profiles. 
Similarly, marketers rely on these apps to maintain consistency, establish a closer relationship with their audience, build up the right strategy for their marketing, and increase their reach to grow followers organically. 
Here are the top 7 Instagram apps for marketers. 
Instagram app #1 – AiSchedul
AiSchedul is an all-in-one Instagram app for marketers with a whole host of features to offer. In other words, this app does almost everything you need to be done automatically.
Moreover, AiSchedul as one of the best generator tools and assistants provides you with an opportunity to place your focus on creating content and coming up with creative new ideas to promote your business. 
Above all, everything done by AiSchedul is considered normal on the platform, and the growth you see is totally organic. So you won't be mistaken for spam or any suspicious activity.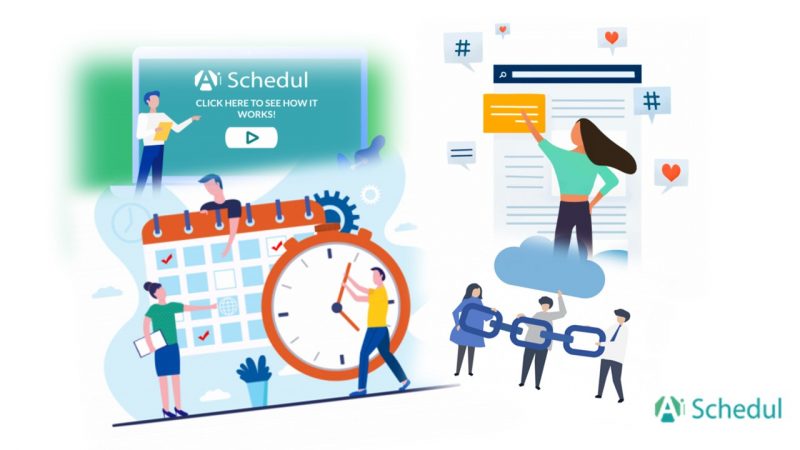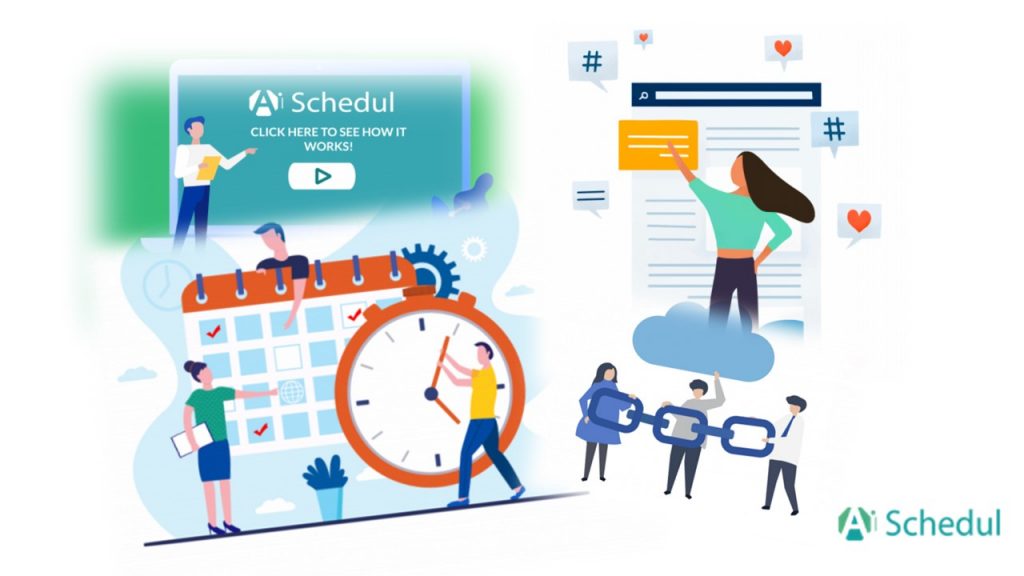 Here is what you can do using AiSchedul:
Schedule your content and post it automatically
Although it sounds vital to a business to be consistent, it is very demanding for you to create content, schedule it and post it exactly at the right time, all single-handedly. 
However, AiSchedul tells us to set it and forget it. As AiSchedul says, you can set your content on Your feed, story, or IGTV and have it posted automatically.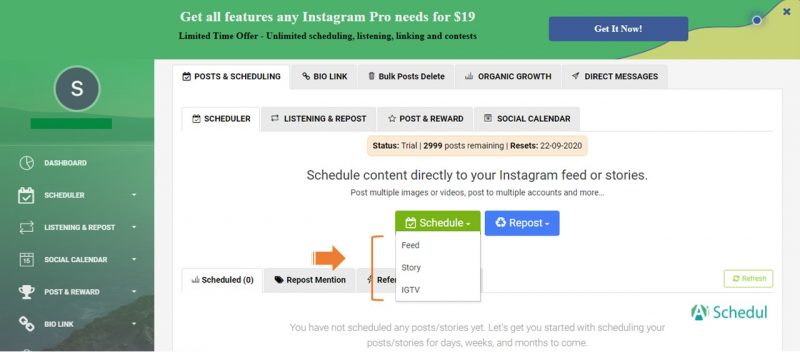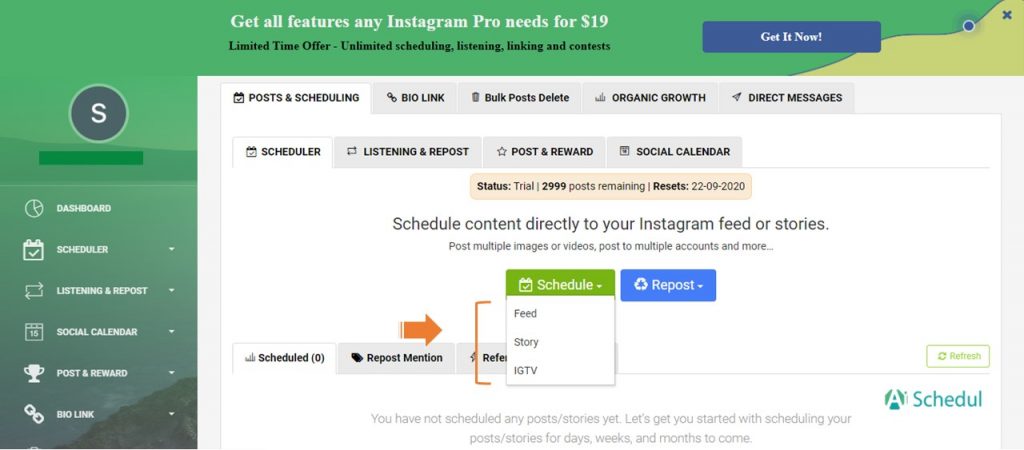 Set the rules and run your contest automatically
Instagram contests and giveaways are a great way to show you care about your audience. Moreover, gifts have always been intriguing and help your profile to be discovered by new people. 
On the other hand, running it successfully and rewarding the winners fairly is both significant and challenging. You can use AiSchedul to run Instagram contests automatically while it can show the results after you set the rules for it.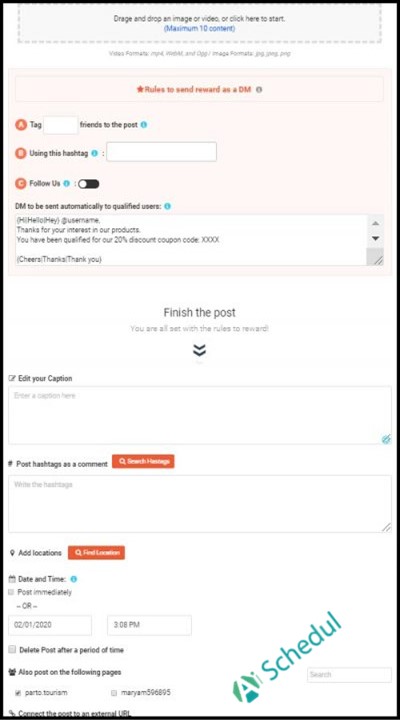 Build up the right hashtag strategy
Instagram allows you to use up to 30 hashtags in every post you share, and using these hashtags wisely helps you boost extra your discoverability.
But the question is how to use hashtags wisely? 
Firstly, you need to make sure you avoid using banned hashtags on Instagram. 
Secondly, you should search for the most popular hashtags. 
Last but not least, find the right hashtags for your niche, not necessarily the most popular ones. Relevant and effective hashtags can have a huge impact on increasing your reach. However, if your audience doesn't find your hashtags helpful, they can be damaging.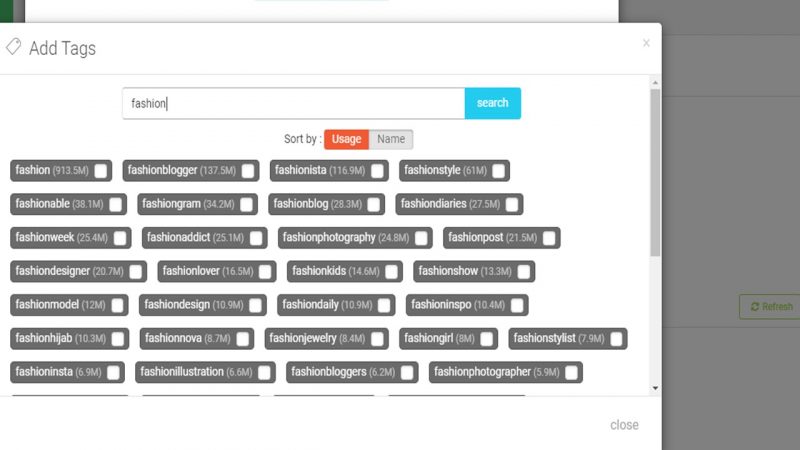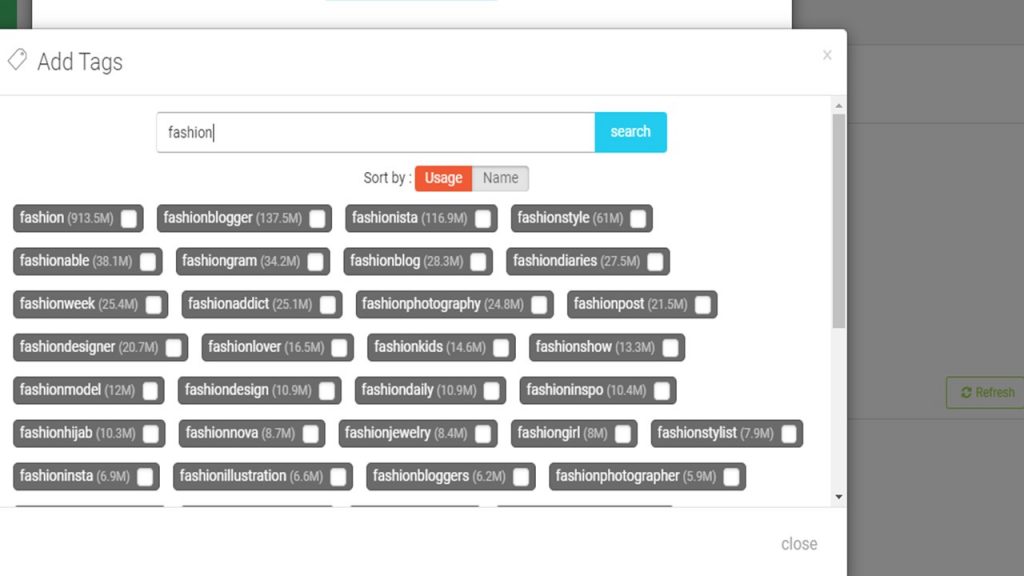 Place multiple links in your bio instead of one
 Another feature we wish to talk about is how AiSchedul allows you to share more than one link to your bio. Sharing links on Instagram are valuable because it can direct your audience to your main website or store, but you can't find many opportunities to do this on the platform. 
So your bio can play a major role if you use AiSchedul to add multiple links there. AiSchedul creates a link for your bio that redirects your audience to a new page where they can easily find your multiple links to different platforms.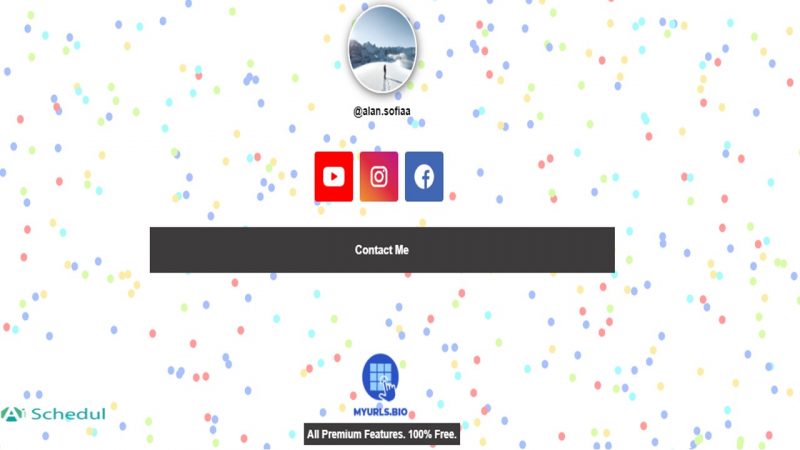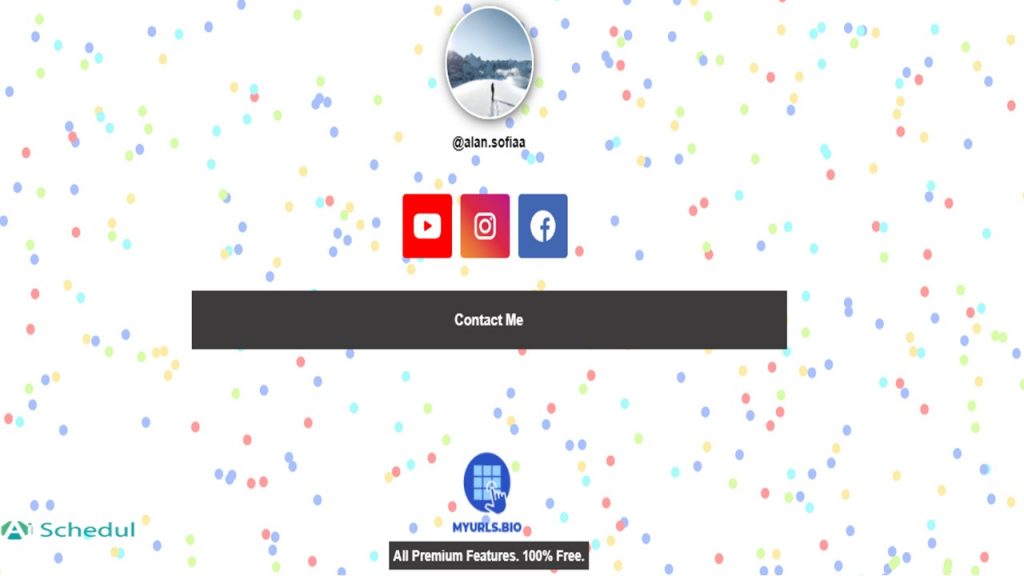 Instagram app #2 – Iconosquare 
The runner-up on the list is a popular social media management tool called "Iconosquare". This is a data-driven analytics tool to give you a deeper insight specifically into your promoted posts. 
It also helps you to have your content posted as timely as possible based on the analytics, tagging, and using geolocation.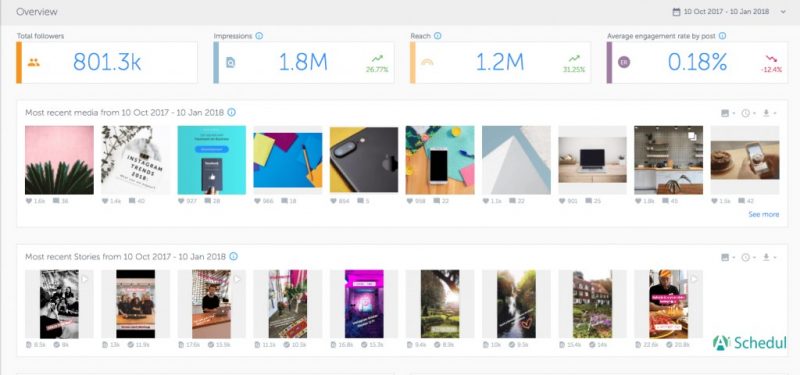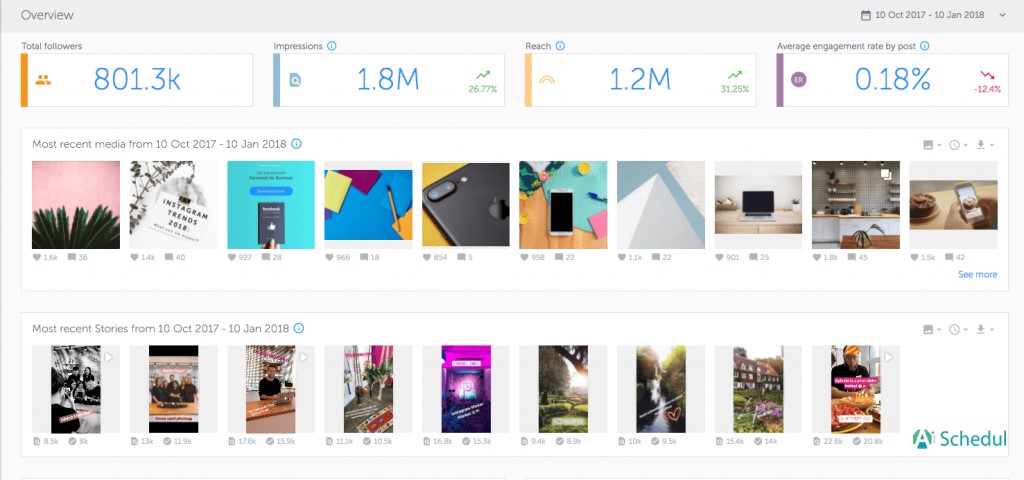 Instagram app #3 – Sendible
Sendible allows you to schedule your photo and video format content for specific times. 
In addition, you can recycle your content and run reports for customers on Instagram.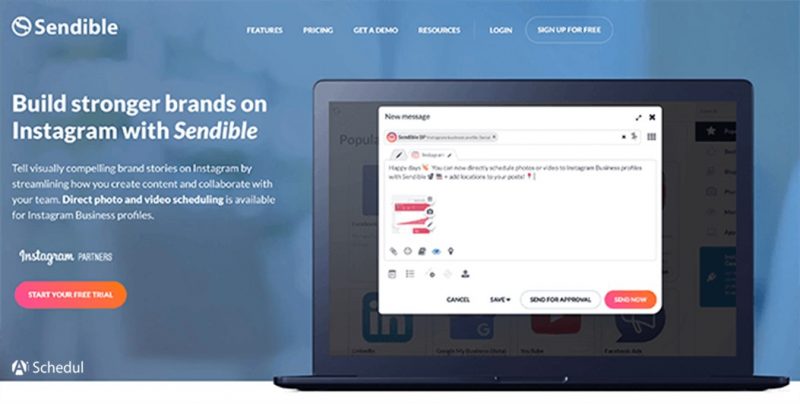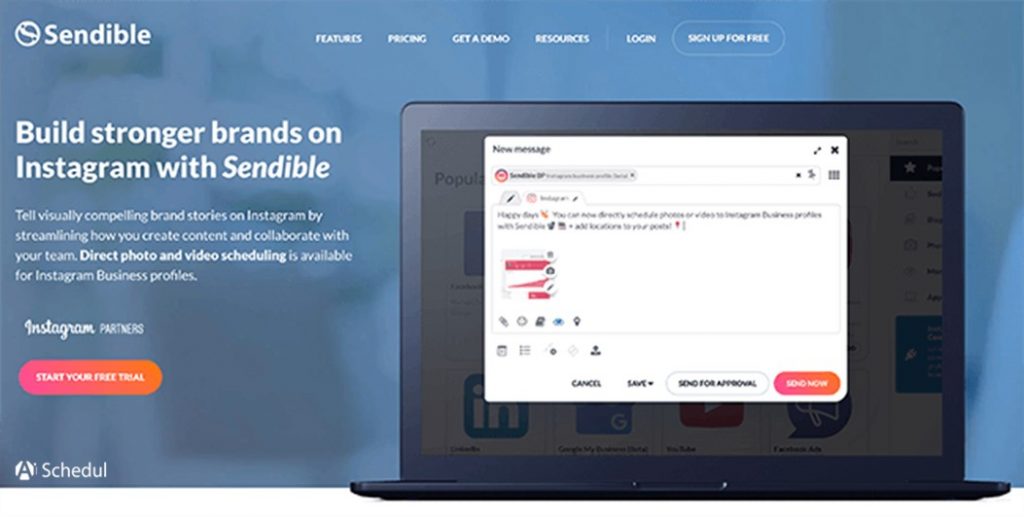 Instagram app #4 – Filipagram 
Combining photos and videos seems to be a bright idea for content creating on Instagram as it is visual and unique. 
Flipagram offers a quick and easy way to introduce your products by putting together a series of photos to make a slideshow video. These posts are likely to drive traffic and increase your reach.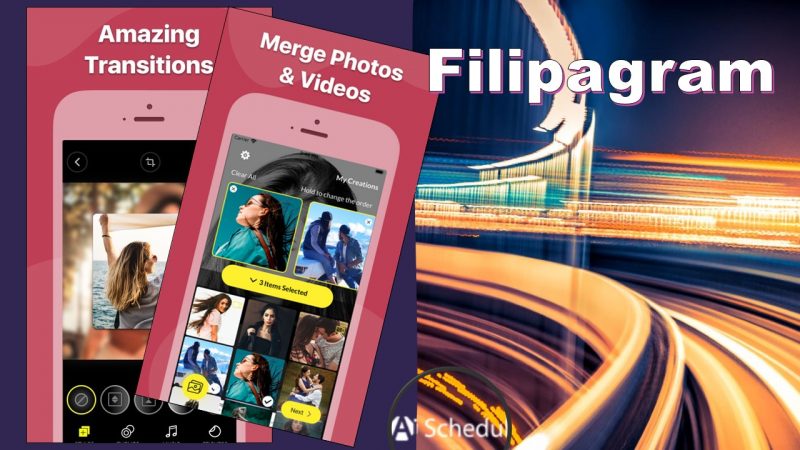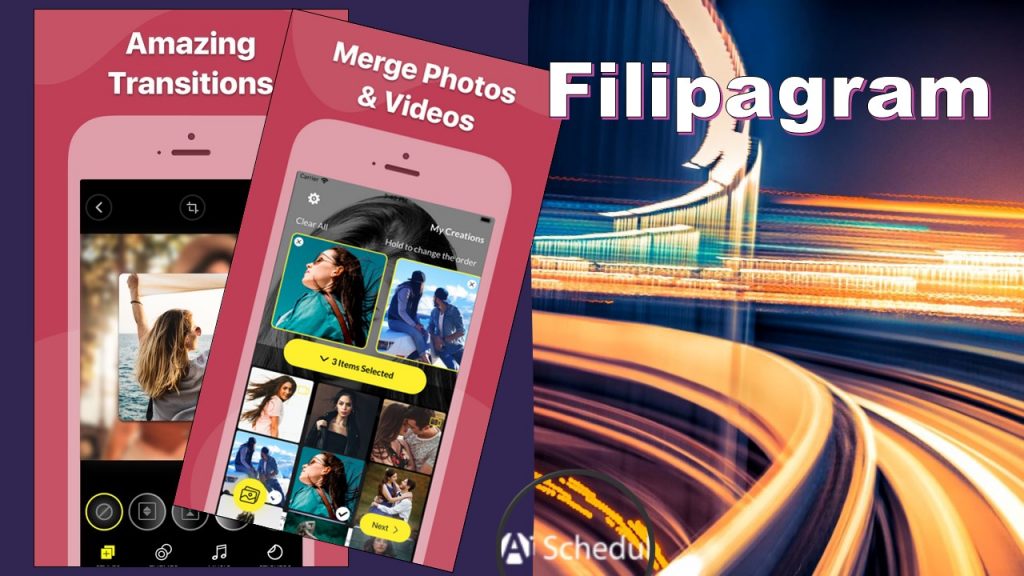 Instagram app #5 – Tailwind
The last powerful scheduling tool on our list is Tailwind. Another feature that Tailwind offers is its analytics insights. It also allows you to search for popular hashtags and use them in your posts.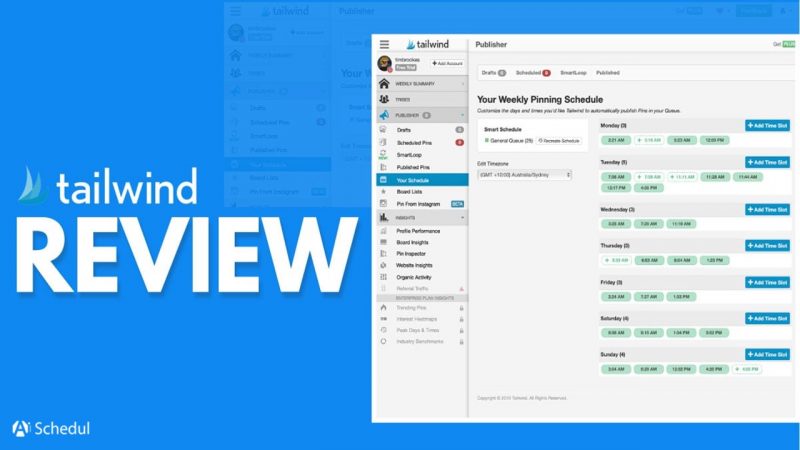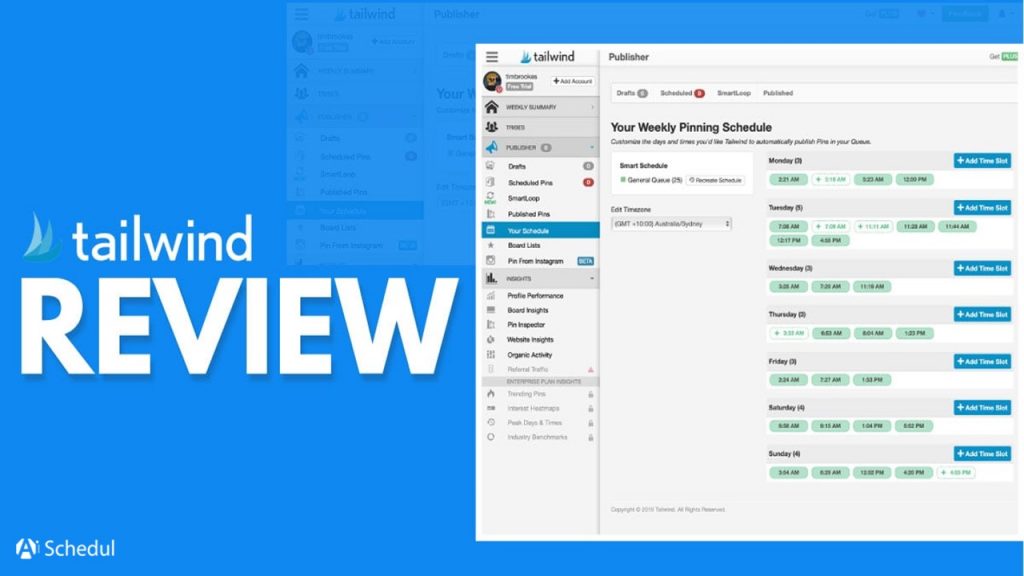 Conclusion
Instagram has a greater potential for marketers once they get help from apps to become more organized and determined. Using effective and helpful Instagram apps will not only enhance your reputation but also gives you a chance to be more creative.