Instagram marketing, in particular, Instagram boutiques has drawn a lot of attention these days. 
So, the majority of marketers use Instagram as one of the most effective platforms that grow their business.
Instagram boutiques are really popular, and most of them are trustworthy. They advertise on their profile or have some other pages advertise their products for them So that they can boost their online marketing.
In this article, we will discuss how to run a successful Instagram boutique.
Where do Instagram boutiques get their clothes?
All around the world, most of the wholesale clothing manufacturers are located in China. Whether or not you look for high-quality clothes, you can be sure to find clothes in China at a reasonable price. Now, Instagram has given them an unprecedented opportunity to target a significantly wider range of audiences.
On the other hand, some brands sell their own products like Nike, Adidas. 
Moreover, you can order your favorite clothes on some of the Instagram pages to be sewed for you.
Overall, you can order any clothes from any country on Instagram boutiques and receive them easier than ever.  
What are the best Instagram boutiques?
Here is the list of top 10 Instagram boutiques names.
"Tips to run a successful Instagram boutiques account"
You can have a successful business if you know how to sell your products. So, we can see lots of businesses run successfully just by selling their products on Instagram. Most of the prosperous Instagram boutiques have done these tips to reach more audiences.
 Choose the right profile picture that is on-brand like a logo, and introduce your company easily to users.

 An enhanced bio helps you to give your customers clear information about your business.

Advertising correctly for your products, you can pay Instagram influencers for advertising for you on their page and introduce them to their followers.

Use correct and popular hashtags.
Use shoppable posts for Instagram boutiques 
Instagram boutiques must use the Instagram shop feature, So you need to create a product catalog, preferably on Facebook. It must have all features like descriptions, images, and shopping links. 
You must be absolutely sure your catalog is not against the Instagram policy, and it is approved for shopping.

 Enable product tagging in your settings.

A shopping tab will appear next to the other tabs above your photo grid.

You must make sure that if your customers click on the tab, it demonstrates the full catalog. 

Although items will appear in a standard photo grid, users can tap on each item to shop. This feature distinguishes an ordinary post from a shoppable one.

There will be an option that redirects users to the website with the shared links by selecting an item.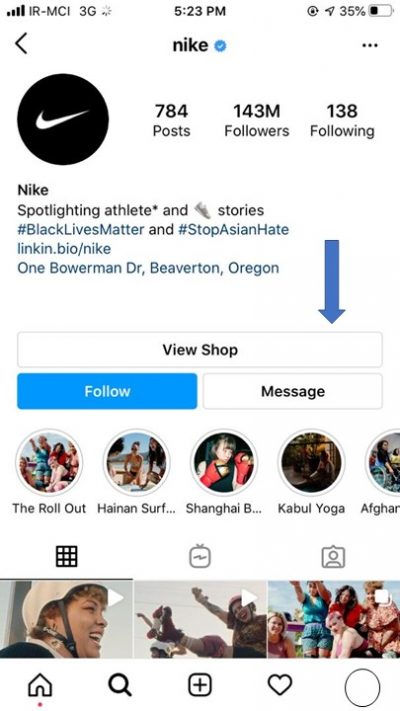 Share a link on Instagram bio
Usually, Instagram boutiques share a link to their website on their bio.
Sharing links on Instagram bio is easy and really effective because if someone visits your page for the first time, they can see the link on your profile. 
Moreover, they can click on that link and directly shop for your products.
Now you can follow these steps to share a link on your Instagram bio. Although you can't share more than one link on Instagram, it is so effective for your business.
In the following step-by-step guide, you will know that how you can share a link on your Instagram bio.
Open your Instagram app.

Now you should tap the edit profile icon.

You'll see a form field labeled "website"- here's where you can add your link.

Then you should tap on the blue tick on the top right of your screen.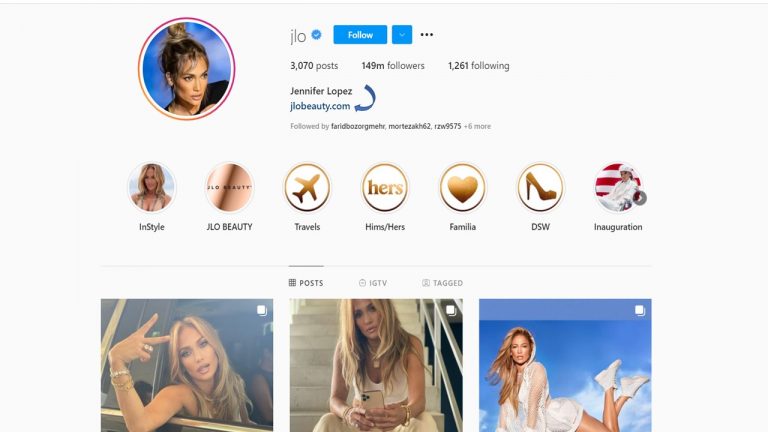 Use AiSchedul to share a link on Instagram bio
AiSchedul is a practical and effective tool for business owners. As a brand or creator, you need to have a platform that works as your assistant.
AiSchedul is a reliable tool that saves you a lot of time and enhances your performance by planning your content in advance. 
Here are some features of the AiSchedul management tool.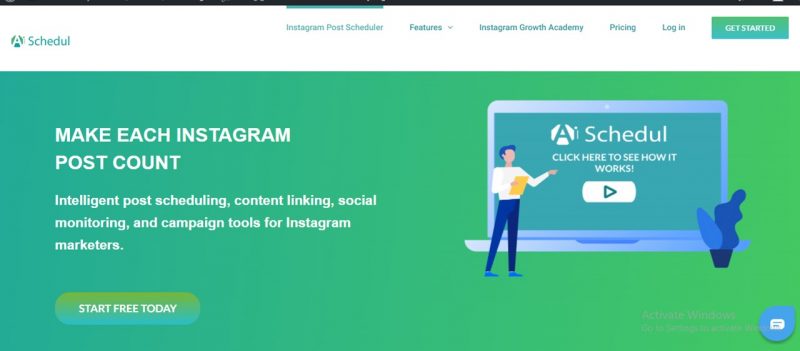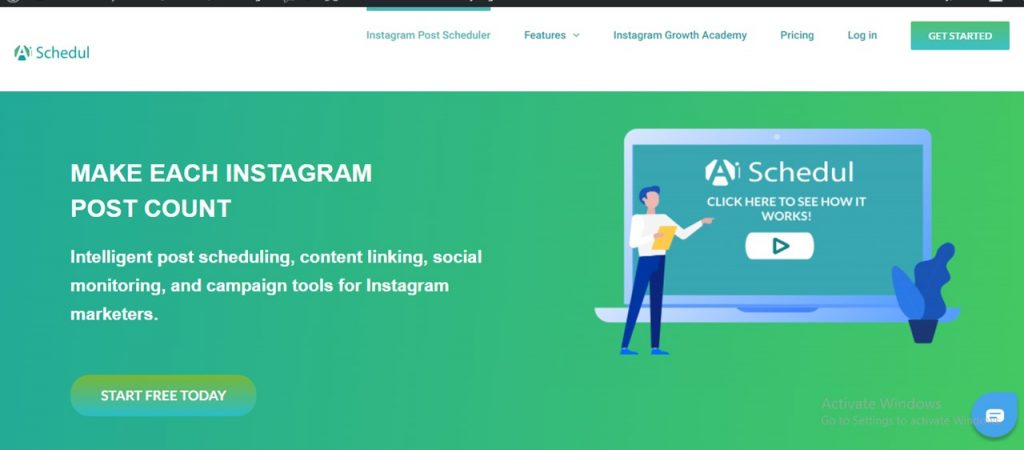 You can add a

bio link

with AiSchedul.

AiSchedul

schedules your content

no matter it is stories, IGTVs, or posts. By setting the calendar, AiSchedul can schedule your posts at any time that you want. By the way, you can again set the calendar if you want your posts to be deleted at a specific time. 

Using

hashtag generator

and hashtag analytic tools helps you get popular and important hashtags to get more audience. 

Utilize

monitoring and analytic tools

in the "Listening and Repost" tab to access your performance using hashtags, mentions, saved media, and your account.    

You will have a social calendar to manage your activity.

Use the feature to

mass delete your posts

on your Instagram profile

Create

carousel posts

while uploading your content or placing the link of a

YouTube video

and directly sharing it to your feed without the need to download it. 

What's more, you can add

a location

while you are posting.
Add multiple links to your bio with AiSchedul
 

Sign up

for free on AiSchedul and connect its dashboard to your Instagram account, and select "manage account"

 

Now, select the bio link option, and choose the links to social network sites you want.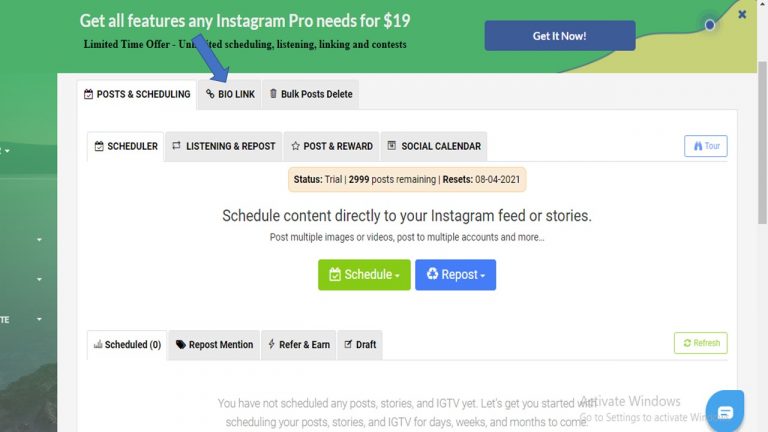 3. AiSchedul will give you a link to put in your bio. This link will redirect the users to a page where all your links are added.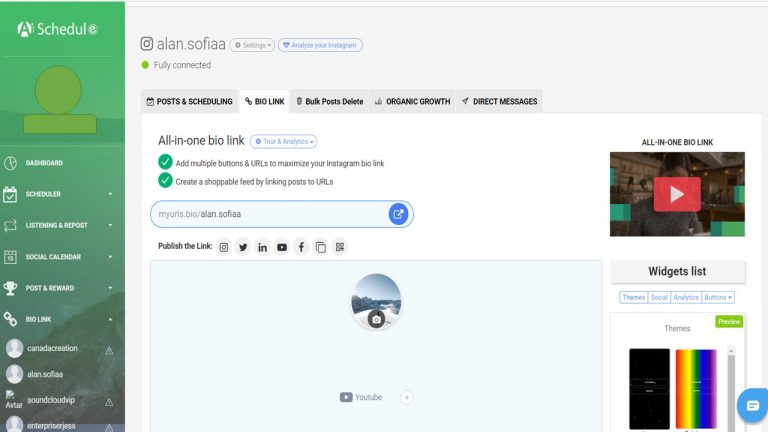 Also, you can set the profile photo, add a button, add stories and posts, and post to the landing page.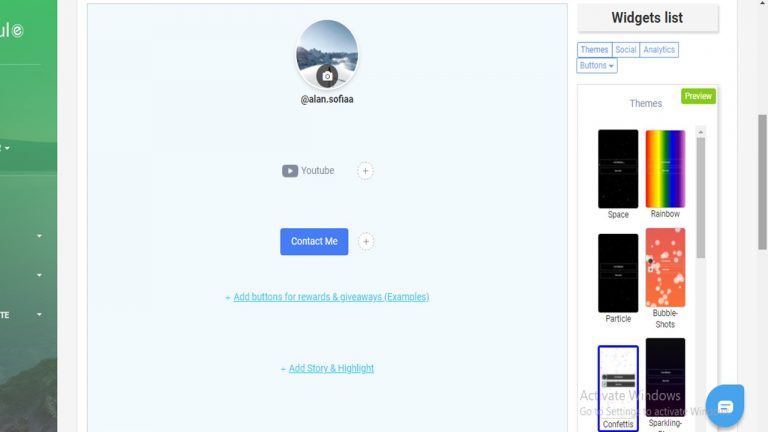 Reasonable price of AiSchedul
You can use the AiSchedul management tool for free, but you will have limited features, Although by paying $7 per month, you will have more access or $23 per month for complete access. In the following picture, you can see the details of these packages.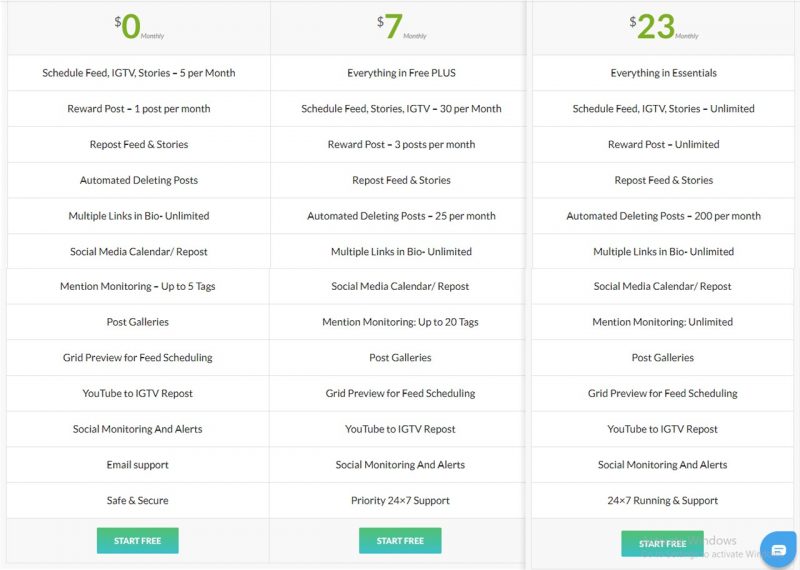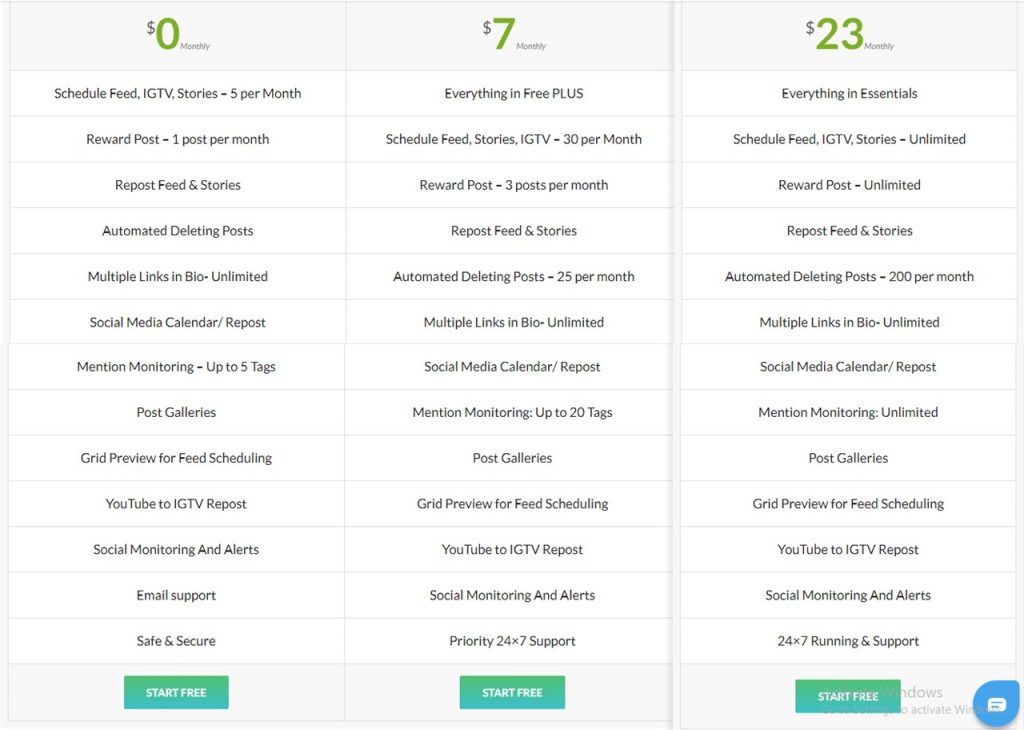 Conclusion
With the expansion of online marketing, Instagram boutiques are becoming more and more popular as you can use shoppable posts with a catalog linked to them on Facebook.