Doing Instagram marketing? You need an Instagram calendar!
Instagram is a perfect platform to achieve your goals. But like any other goals, it needs planning, and plans are not plans without due dates. This is the part an Instagram calendar plays for your inbound marketing.
Instagram calendars in fact are Instagram schedulers that let you schedule your content ahead of time so that they get published at a certain date and certain time. There are plenty of them out there, and there are FREE ones.
Among these schedulers, there are ones with Instagram calendar templates for special dates (apparently, there is a day for everything) and events. That is our main focus, and that is what we are going to talk about.
The Top Instagram Content Calendar With Numerous Templates
The first thing you should know is that the Instagram content calendar we are going to talk about is not a one-functional app. 
In other words, this app is in fact, a built-in tool embedded in the scheduler. That means this app is also capable of scheduling IG posts.
With that said, let's read about it now.
AiSchedul


AiSchedul is not only an Instagram calendar but also a free all-in-one tool with every feature you expect from a management tool.
With AiSchedul, you not only have an Instagram calendar, but also you can schedule Instagram posts, stories, and IGTV. 
Moreover, you can repost other people's feeds, monitor your rivals, and design a professional and customized landing page for the link in bio, so you add endless links to your IG account. 
Do you often get confused what to hashtags? AiSchedul is also an Instagram hashtag generator tool that offers you the most searched hashtags showing their volume of search so you would know what hashtags you should use.
Since users of this Instagram calendar mostly manage their accounts on PC, this Instagram content calendar is designed to be compatible with any device. But If you are a fan of apps on cellphones, don't go anywhere because the AiSchedul app is also available for Android users.
No more beating around the bush and see how the content calendar of AiSchedul works precisely.
How To Use Instagram Calendar Of AiSchedul?
Sign up to AiSchedul for free

and connect your IG to the dashboard of AiSchedul.
2. Afterward, on your dashboard, click on Manage Account. Note that you can manage multiple Instagram accounts on this dashboard.
3. Then on the "Posts & Scheduling" tab, click "Social Calendar."
4. As you see, there is an Instagram calendar template for every day. Just pick the day you are in and click on "Schedule Post"
5. In the next tab, you will come up with the most liked feed for that event. Pick one and click "Repost"
6. Now you have that post with the same caption and hashtags. You can delete the default caption and hashtags and come up with your own or just leave them be. (Little reminder: AiSchedul has a built-in hashtag generator tool)
7. For the final step, schedule the calendar content. Don't forget to include the location and add it to the story for more reach and, consequently engagement.
Instagram Calendar Of AiSchedul On App
As we said before, AiSchedul is also available for Android users on Play Store.
So for the first step, download AiSchedul from Play Store, install it, and sign up for it.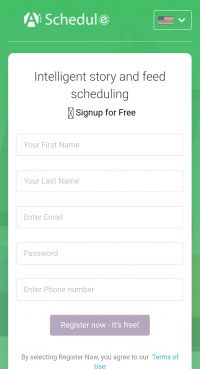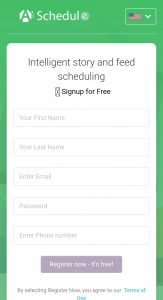 Then add your IG to it, and afterward, tap on "Manage Account"
Now tap on "Calendar"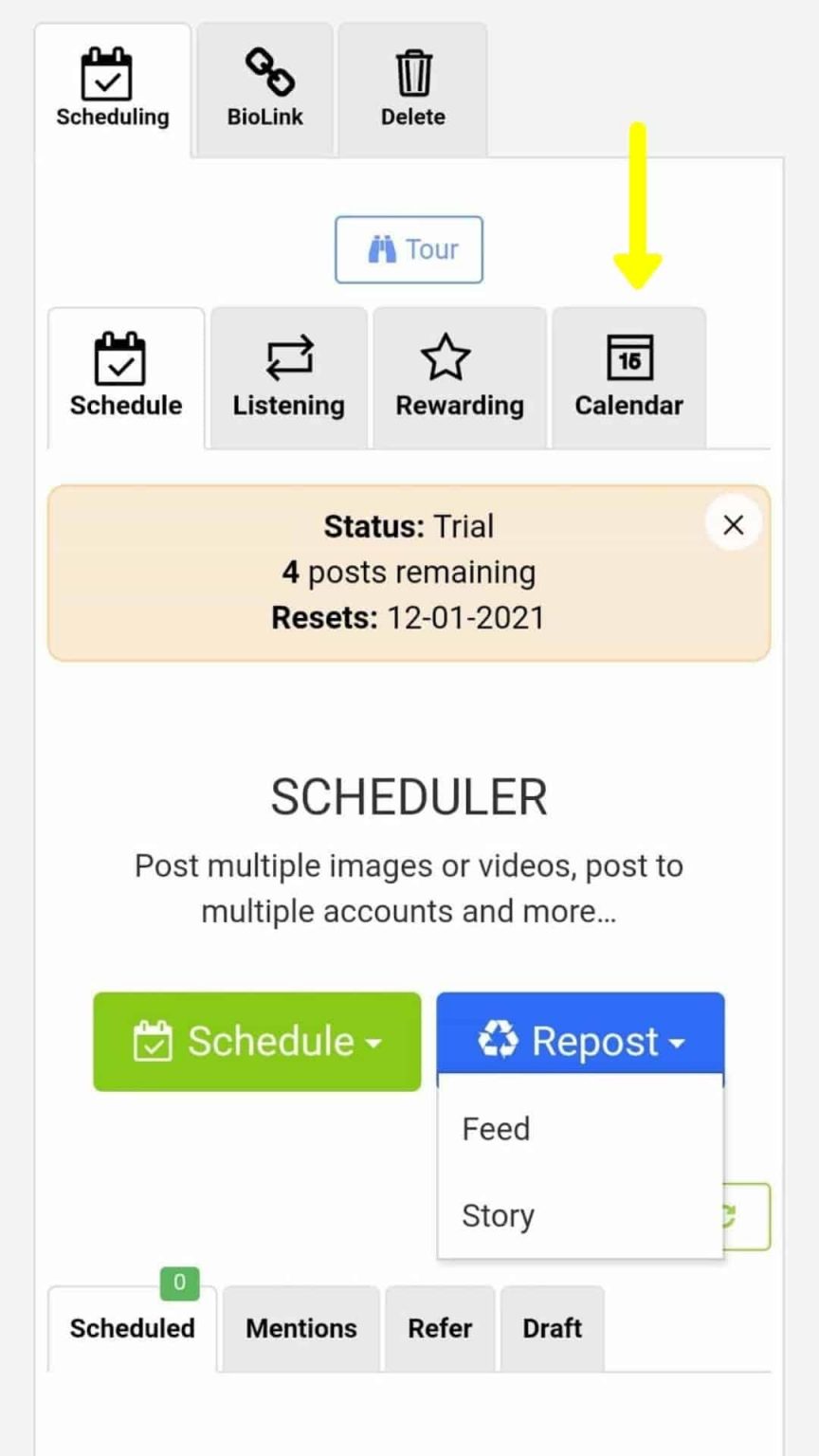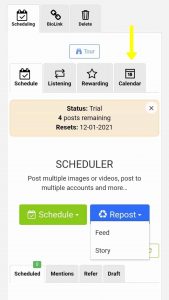 On this tab, pick the day you want to use the templates for and tap on "Schedule Posts'
Later, pick the post you want to repost.
At last, change to default caption and hashtags (This is optional) and then schedule the post.
Price Of AiSchedul
AiSchedul has diverse plans for different users. If you have a small business and short on budget, you can subscribe to the free plan. But if you are pursuing your business on Instagram more professionally, the paid plans of AiSchedul are available at $7 and $19 per month. Give the limitless features; the cost is reasonable.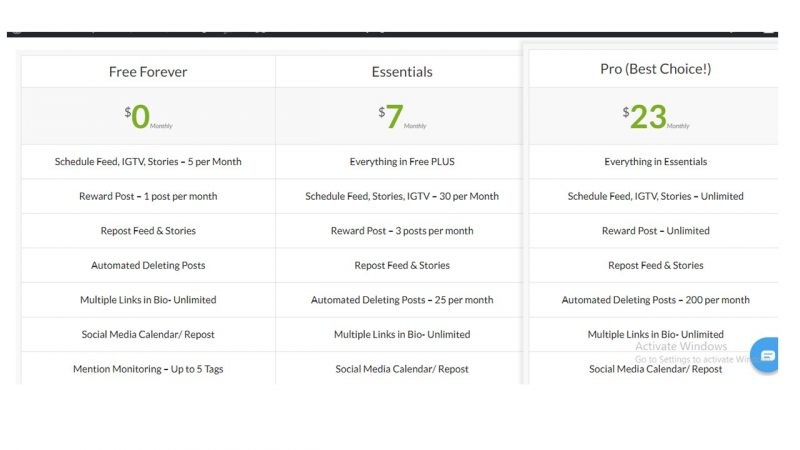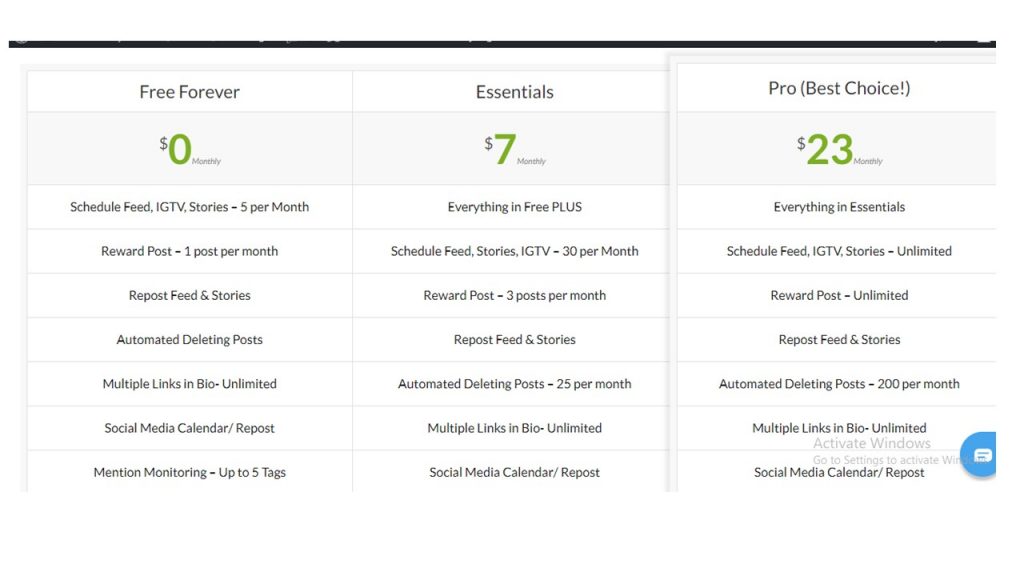 Instagram Calendar In Summary
Instagram calendar is normally referred to as Instagram schedulers that lets you plan what goes live ahead of time. There are many of them out there.
So in this article, we talked about AiSchedul that not only enables you to schedule your feed but also has a built-in content calendar.
This tool has numerous prepared content templates for everyday and event, and with two clicks, you can publish them to your feed.
AiSchedul not only saves you a lot of time and helps you appear more often on Instagram but also it is FREE with so many other features. We offer to you to sign up for it and use its Instagram calendar template for free.