Instagram is a social media platform with various features, from an Instagram carousel to Instagram guides, that help you run your business with the most creative ideas that make your marketing fun and flourishing. 
Today many creative ideas turn the Instagram carousel into an effective tool for all marketers on Instagram. 
In other words, the Instagram carousel may not be new to users, but creative ideas make it work so well as if it is a brand new feature.    
For this reason, we will tell you what an Instagram carousel is, how to use them creatively, and we will introduce top carousel post scheduling tools that will make using them a lot easier and more consistent. 
What is an Instagram carousel?
An Instagram carousel is a post on your feed consisting of multiple photos or videos that you can view swiping or clicking left. Additionally, you can include up to 10 photos or videos in one carousel post. 
Accordingly, an Instagram carousel is a great way to showcase new products with different features, close-ups to let your audience have a closer look at the details in a particular product, and many more advantages to offer.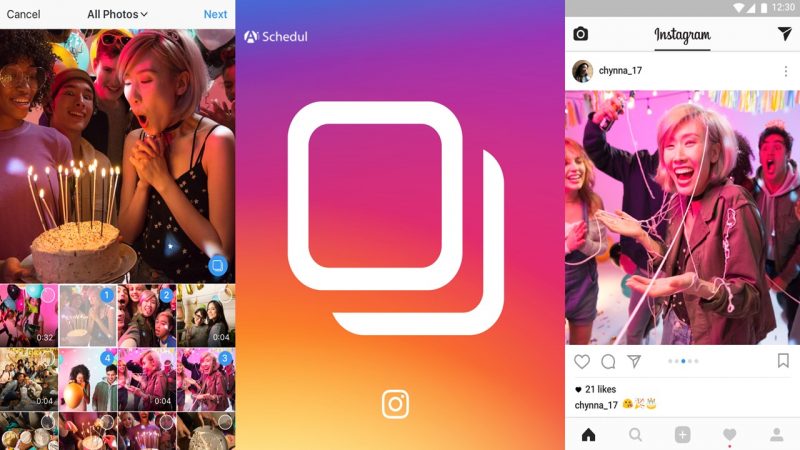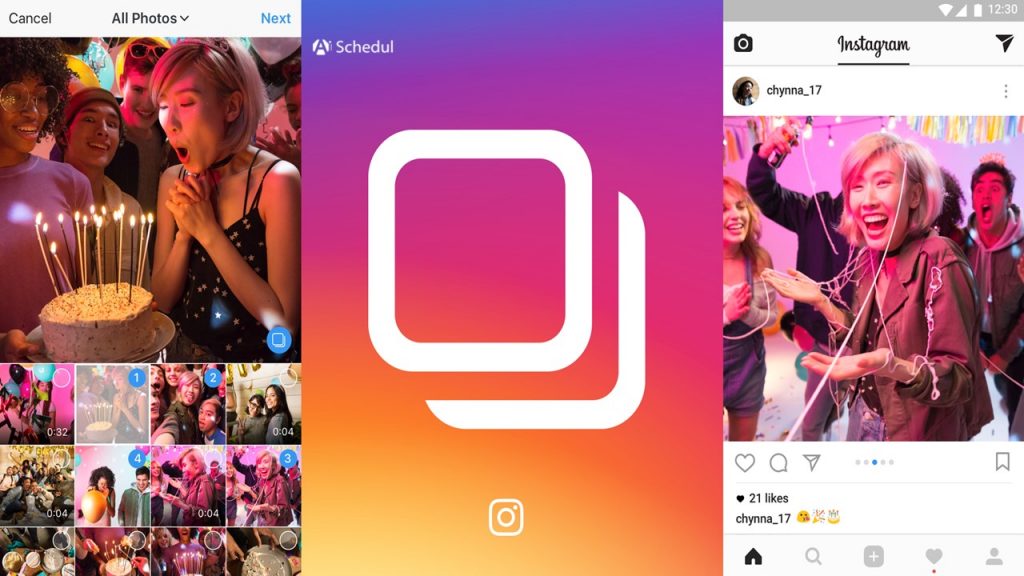 How to use the Instagram carousel?

 
First, you need to ask yourself why a carousel works better than a normal post for you. After determining your concept, take the following steps to create your carousel post.
1 – Open your Instagram profile and tap the "+" icon.
2 – Next, go to the library and tap "select multiple". 
3 – Then, you can select up to 10 photos or videos relevant to your post. 
4 – Afterwards, tap "next" and edit them or apply any desired filter.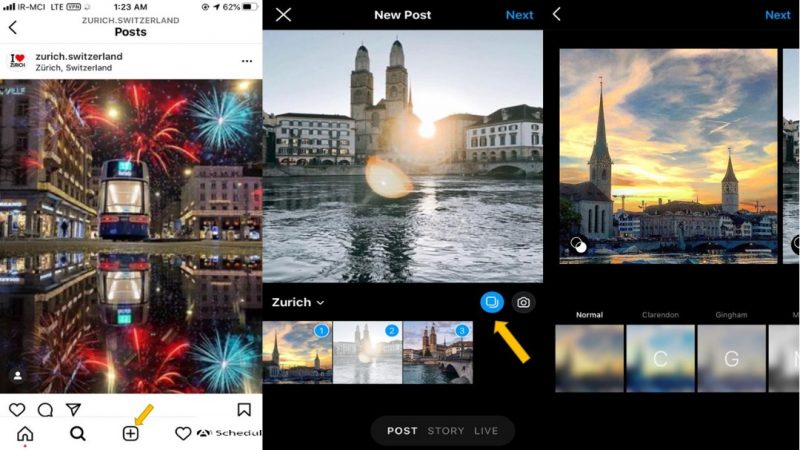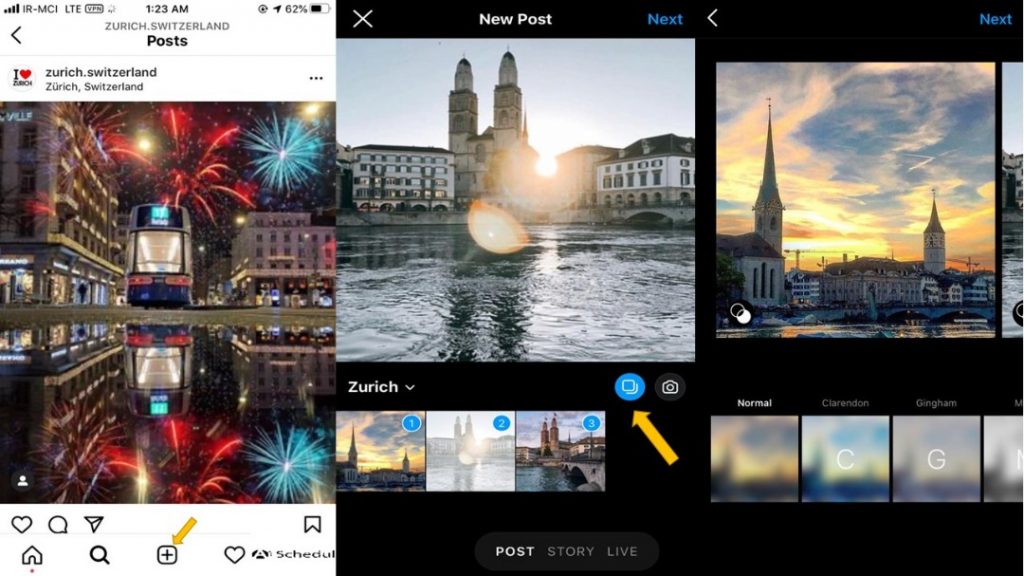 5 – When finished, you can write anything in your caption like a normal post on your feed, including tags, hashtags, and other things. 
6 – Finally, you should tap "share" to post your Instagram carousel.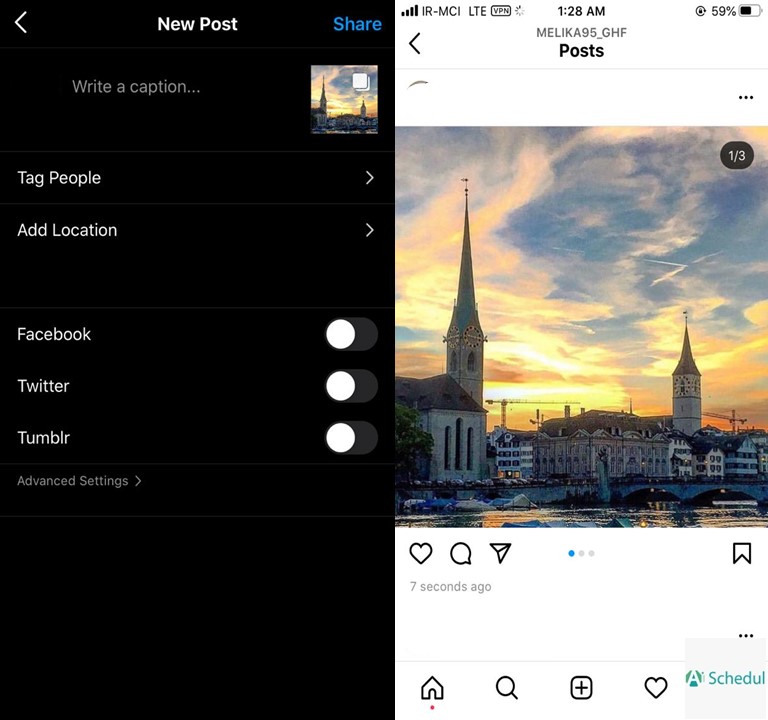 How to create Instagram carousel ads?
carousel posts are not all about advertising and marketing. However, They can be used as effective marketing tools.
Instagram carousel ads help you target your audience better, and reach more new people. 
You can use an Instagram carousel mockup to show a product in a real-size image split up into different pieces shown in separate slides. This gives you a good opportunity to boast about the details in every single part of your product. Using a mockup generator can make the process of creating an Instagram carousel mockup even easier and more efficient, as it allows you to quickly visualize and customize the different pieces of your product in a visually appealing way.
Additionally, you can demonstrate the variety in your products, size, colors, designs to name a few.  
Top 4 Instagram carousel post scheduling tools 
In a word, Instagram carousel posts are still a trendy feature and will remain as one of the main features shaping the future of Instagram marketing.  
With this in mind, scheduling carousel posts becomes vital to maintain their quality and consistency. Here are the top 5 Instagram carousel post scheduling tools to optimize your business profile.
1. AiSchedul
Today, there are different scheduling tools to plan your content before posting them on Instagram, but many of them do not even allow you to create carousel posts. For this reason, we recommend using AiSchedul as a powerful generator and scheduling tool.
Not only it allows you to plan your content on Instagram feed, story, and IGTV, but also AiSchedul is the first and probably the best scheduler that offers unique features to create a carousel post. 
So here is how you can schedule your carousel and post it later automatically. 
1 – First of all, Sign up for free on AiSchedul.
2 – Then connect your Instagram account to its dashboard.
3 – Next, click "Schedule" on your dashboard and choose "feed."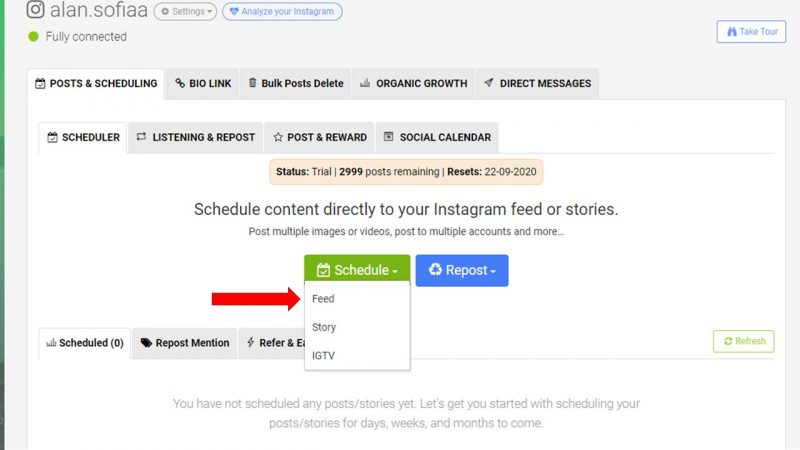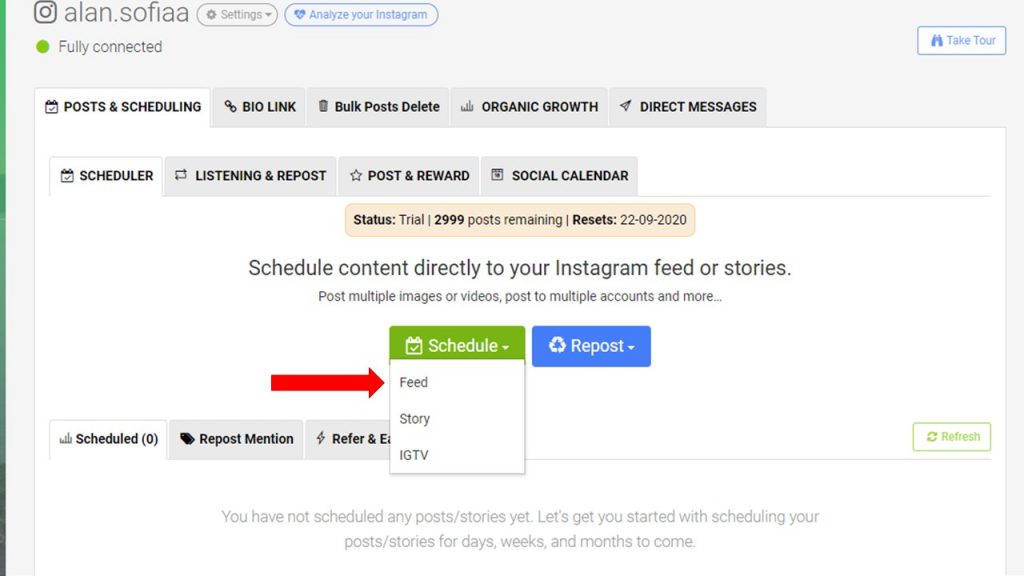 4 – After that, you will see a page that lets you drag and drop up to 10 images or videos.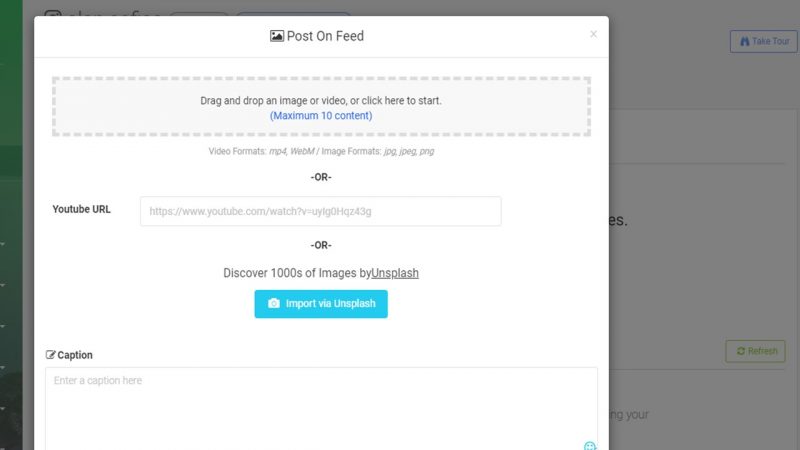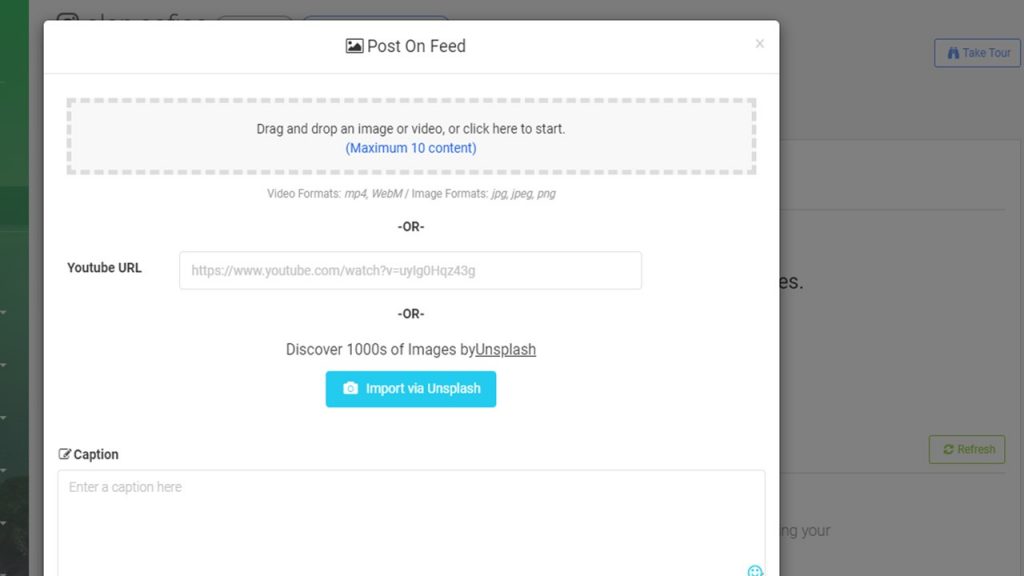 5 – Now, your carousel post is ready. All you need to do is to select a date and time and have it posted automatically by AiSchedul.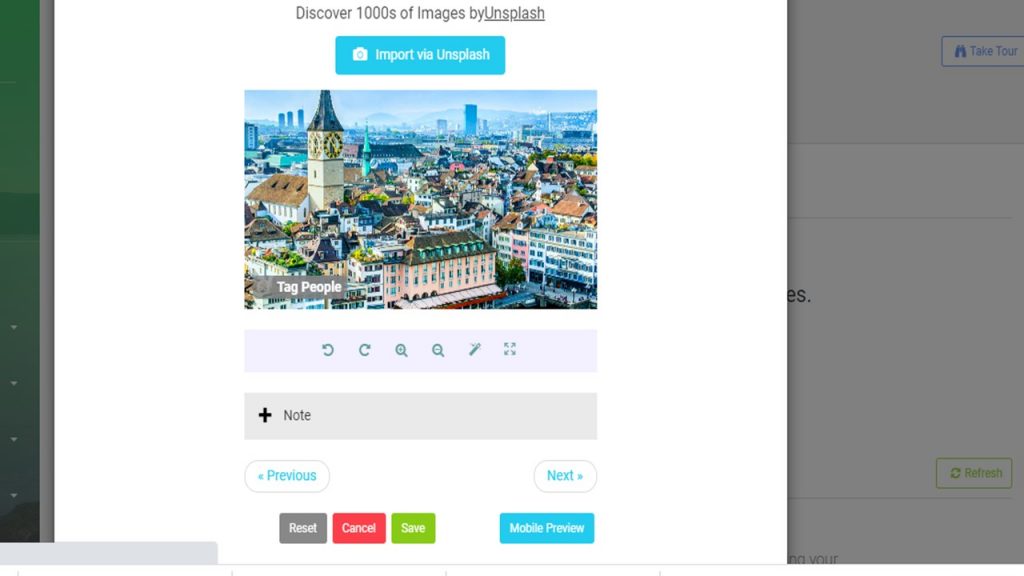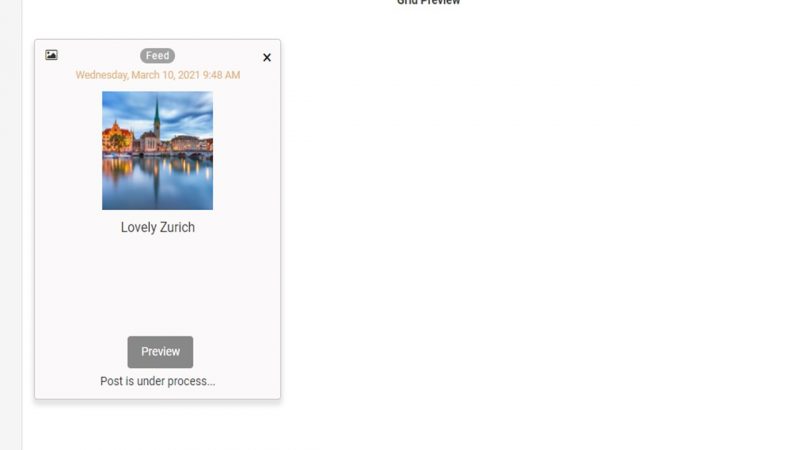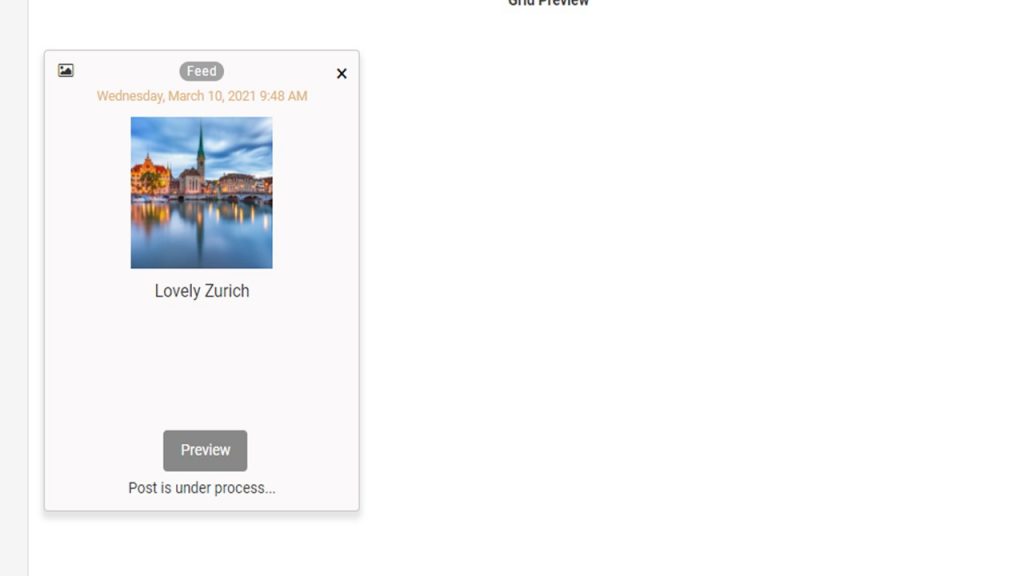 If you are interested in learning more, you can also read about other tools offered by AiSchedul: 
2. Loomly
Loomly is another scheduling tool that helps you manage your posts with less effort. After setting up your calendar and your time zone, you can begin scheduling your posts.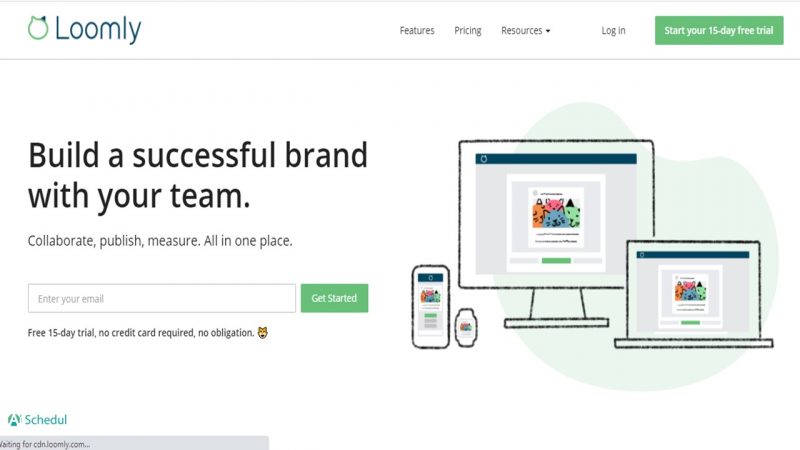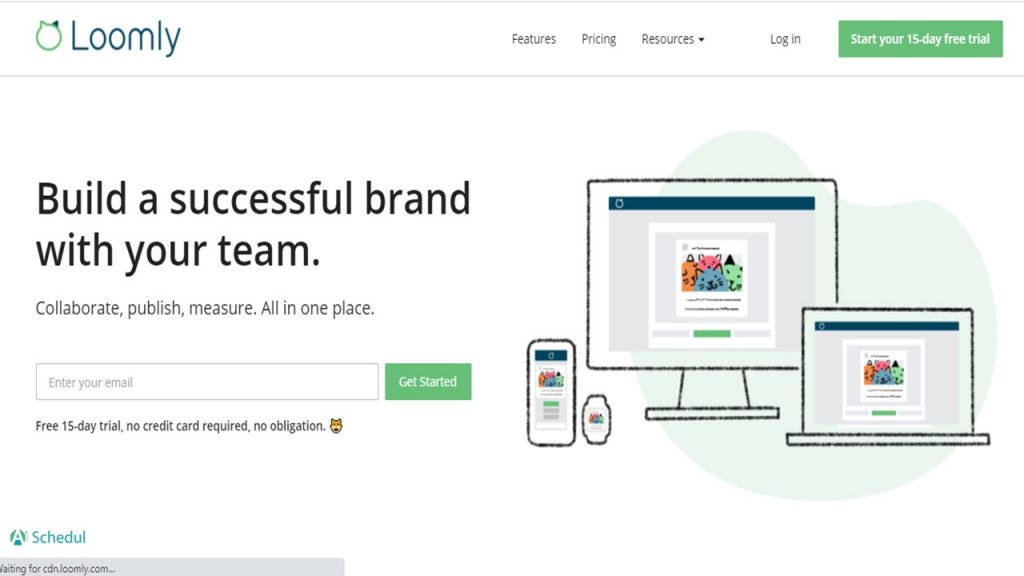 3. Agorapulse 
Agorapulse is more user-friendly compared to Loomly, with more features to offer, and an easier setup that doesn't suffer limitations, which Loomly deals with. 
Unlike AiSchedul that you can manage almost everything directly from your dashboard, Agorapulse provides you with a variety of features in its "inbox". 
On Agorapulse you can: 
Schedule your Instagram carousel posts

Manage your direct messages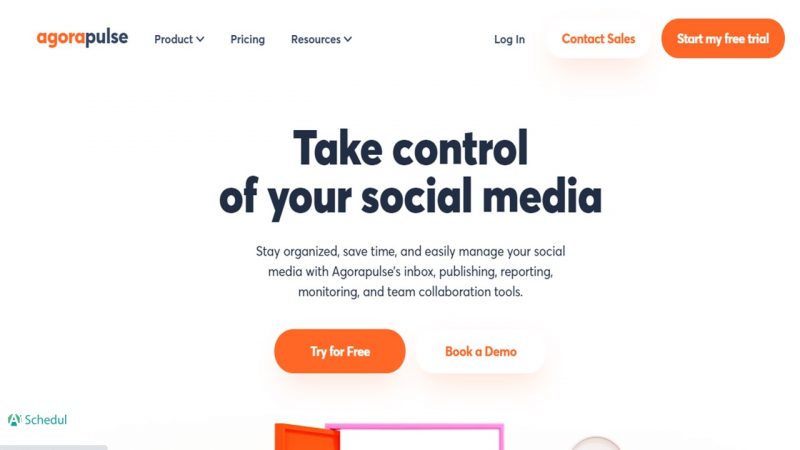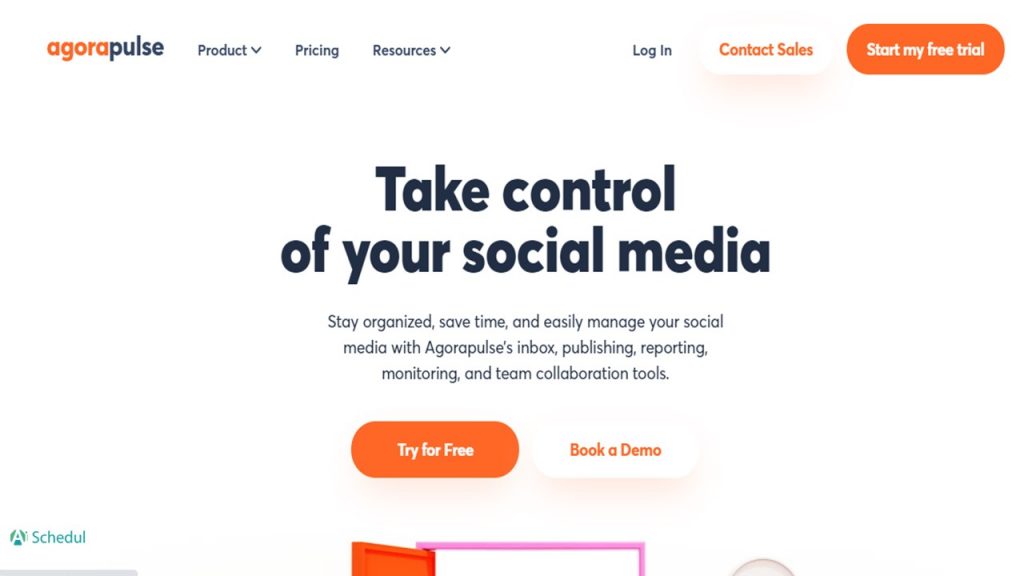 4. PromoRepublic
This tool places its focus on its beautiful designs within the app. Moreover, you can schedule and post your content on different social media, including Instagram.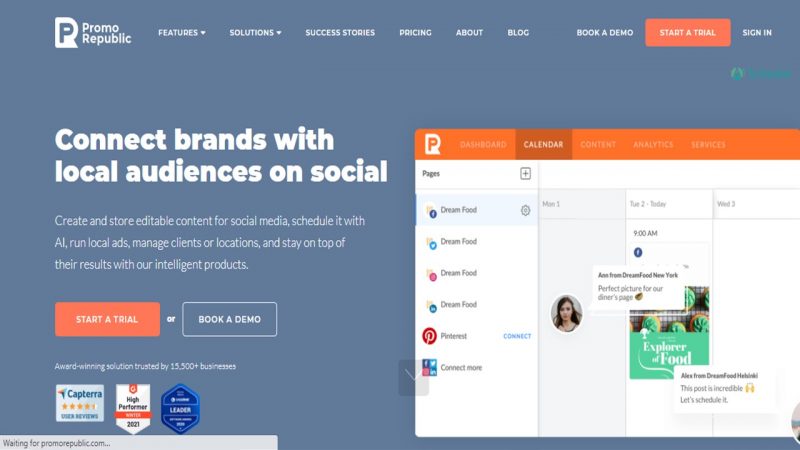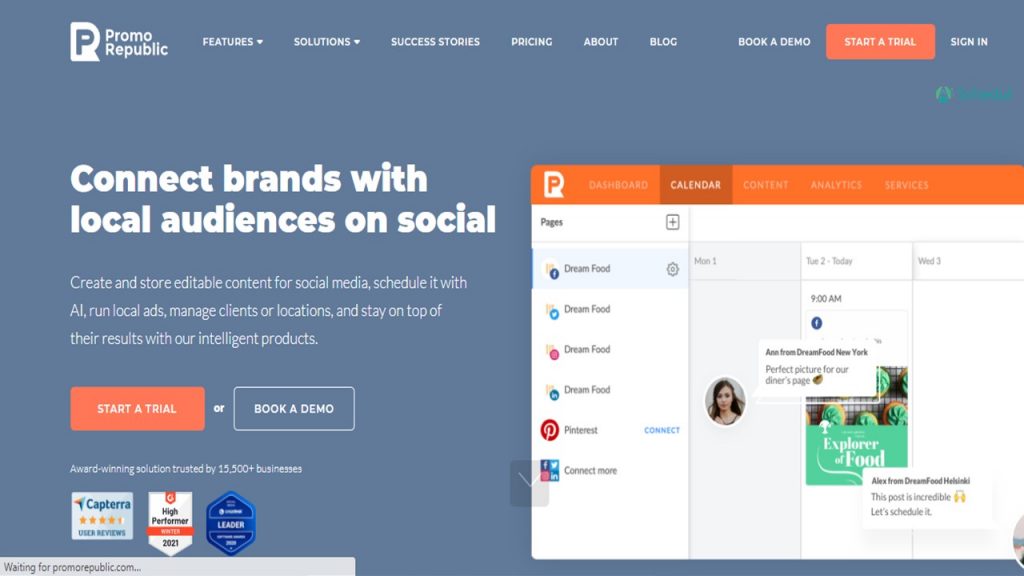 Conclusion 
The carousel feature of Instagram(multi-image or video) posts are effective tools for Instagram marketers and more importantly, you need to make sure they are a perfect match for your profile's aesthetic appeal and maintain their consistency. 
To do that successfully, many brands prefer using Instagram scheduling tools to guarantee high quality for every content they share without having to procrastinate when it comes to the time their audience expects to view a certain post on their Instagram account.