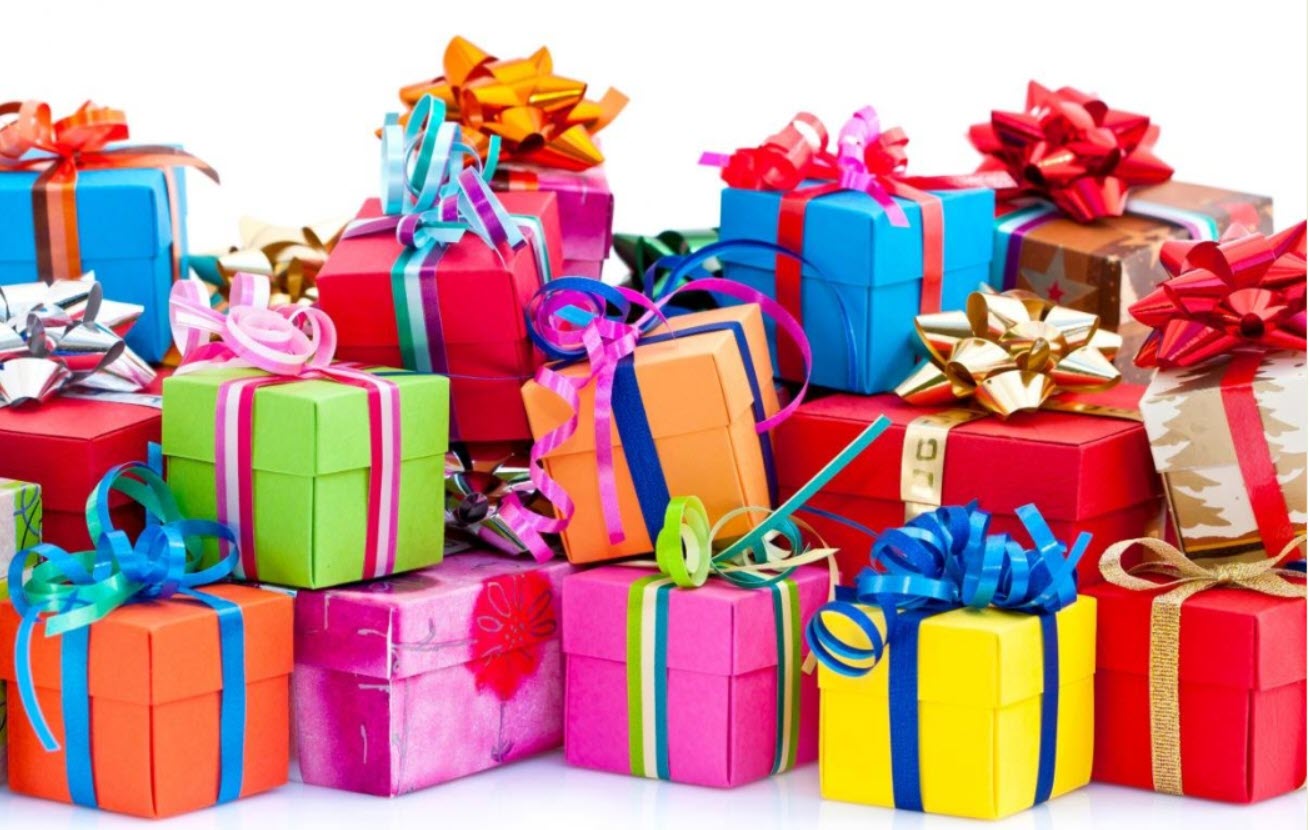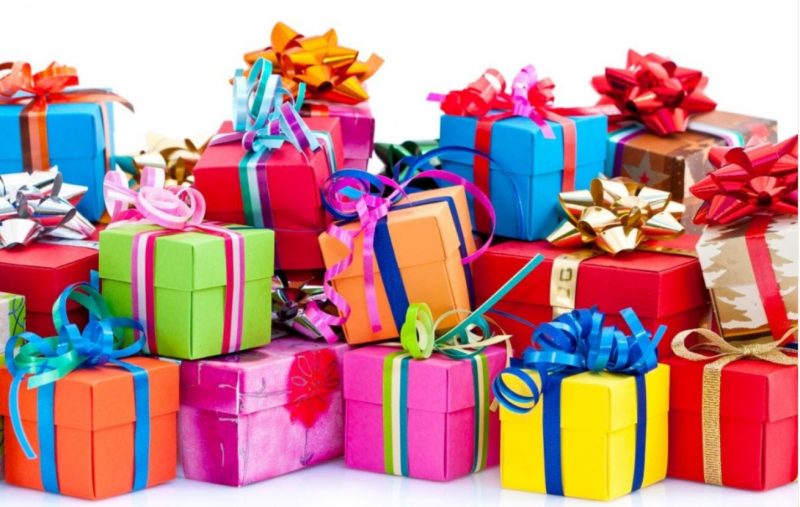 Introduction
Have you ever heard of Instagram competitions and Instagram contest tools?
Instagram contests for business-they are a great way to increase your followers and engagement and your reach, plus the rules are way more relaxed than the Facebook contest.
today we are going to show you how to run an Instagram contest for you.
Different businesses use this marketing technique on Instagram.
Those who sell goods on Instagram, The ones that are an online store, Those who use Instagram only to increase brand awareness and.
Some are aimed at increasing followers, some are promoting brand awareness and others are making competition on Instagram by other aims.
we will cover a few tips and tricks along the way and one thing that every Instagram contest has to have to be legal okay? this is important.
we will get into all of that right now.
Determine your purpose of the Instagram contest-first step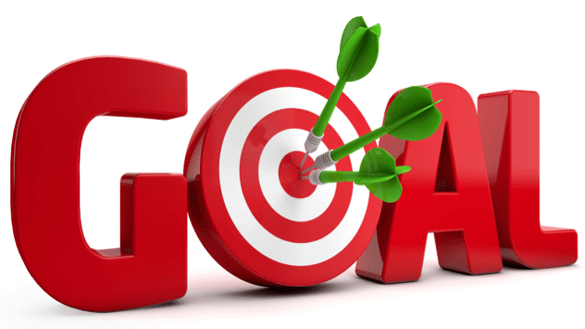 Are you trying to grow your account? increase your engagement rate? Are you trying to get users pictures of them using your products, so you have more content to use from them?
Are you trying to drive people somewhere off of Instagram like to your website or something like that?
Figure out what your goal is definitely stepping one.
Now you can have more than one goal, like "Oh I want to do all of those things" but at some points, it gets a little bit confusing.
So really have one primary goal to focus on.
 pick your prize What are you going to give away?-second step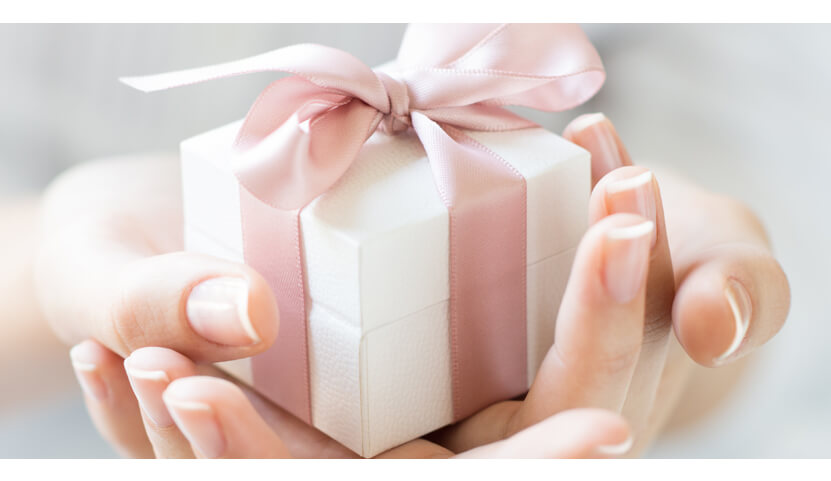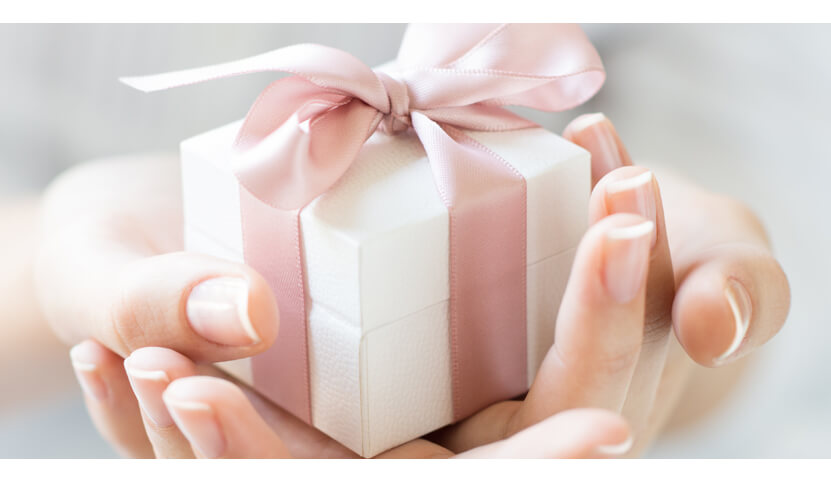 Now pick something that would appeal primarily to your ideal customers.
Anybody can say, "Oh we are giving away an Apple watch" or  Samsung phone or a dinner gift certificate, and everyone is like "Oh cool I want to enter that "but a lot of those people are just looking for your free stuff.
they will never buy from you and they will never come back and engage with your account again unless you are gonna do another contest.
So what would appeal to your ideal customers?
If you are a product based company give away samples of your product.
If your product is too expensive like let's say, I met a guy the other day who builds bicycles for people, that is too expensive to give away but maybe you give away bicycles accessory.
you might even be able to find a bicycle accessory company that would give you one for free to give away just for the exposure or maybe you can give a gift card away to your company.
if you are in the service industry give away a free service.
it might be yours, it might be . for example we target entrepreneurs who are looking to grow their digital marketing and we could offer something that we do or we could pair up with an accountant and give away two hours of free accounting advice for somebody setting up their business.
that would appeal to the same target demographic.
Now we know we blew off mass appeal prizes like an iPad or a restaurant gift certificate earlier, but if you do run a business to where everybody or almost everybody, needs you eventually (real estate agents, something like that).
Then you can do more mass appeal prizes and it can still make sense.
How are people going to enter the contest? third-step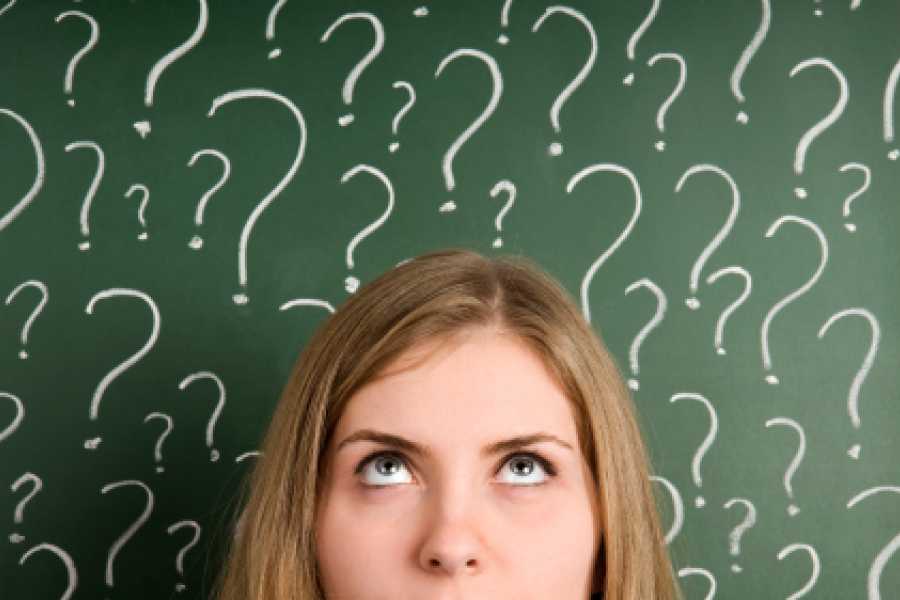 Do they have to like the post? That will help you some in the algorithm.
Do they have to leave a comment? That will help you a little bit more in the algorithm.
asking people to tag a friend in the comments will bring a lot more people to your account that were not there before.
It is a great way to reach people that are not following you and actually that is illegal in a Facebook contest, you can not ask people to tag somebody in a Facebook contest but on Instagram is legal.
Hurry up and do it.
we would just suggest asking people to tag a specific friend, not like "tag friend search" but tag a friend like…
Let's say you are a clothing company, you are giving away a blue shirt." tag a friend who loves to wear blue".
that way you are bringing in people who might actually become your customers.
you can ask people to tag two or three friends if you want.
don't ask people to tag ten friends to enter your contest, that is just annoying.
a great thing to do with the tag a friend if you can offer two prizes.
for example, if you have two blue shirts, "tag a friend that also likes blue shirt" we will pick one of you to win and your friend you tag will also win a blue shirt.
If you want to have more content to use on your Instagram account or Facebook or anywhere else, you can do a generated content contest.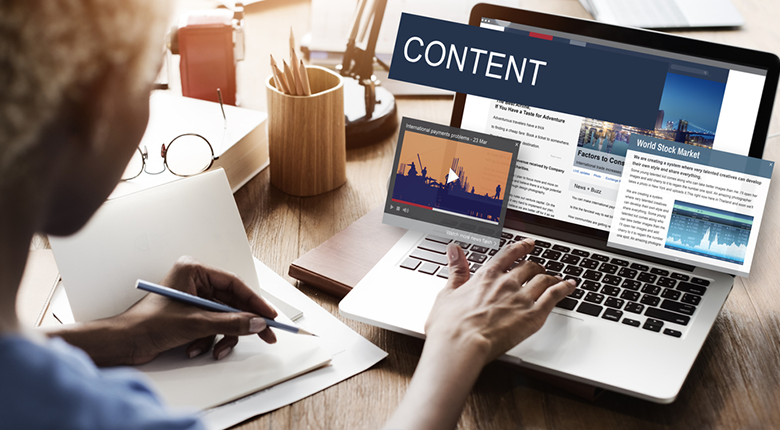 This is where you ask people to take pictures of themselves using your product or of your product in weird places, whatever your goal is, and then get all of these pictures that you can use.
tell them to send a photo of whatever you want on their Instagram account and either tag you in the photo or use your special hashtag.
make sure it is not a hashtag that everybody is using and that is their entry.
just remember though, even though they entered your contest, you still do have to ask them if you can reuse the photo on your own account.
But most people will say yes And because you are asking more of somebody now, like," hey take a photo and upload it to your own account using our product", make sure your prize is worth it.
The more you are asking of somebody the better your prize needs to be and finally, maybe your goal is making people off of Instagram, maybe to sign up for your email list or view something on your website.
that is fine. that is where you will be sending them to your profile to click on the link and sign up for your whatever it might be.
Now this will not help your engagement as much if they are not liking or commenting, so you might ask them to leave a comment and then "click the link in our profile and sign up to win"so that way you kind of win both worlds again, you are asking more of people so make sure the prize is worth it, couple more important things to remember for Instagram contest for business and then we will talk about the legal part (which is important).
Decide when the contest is going to start and end. Below is an example of an Instagram contest for you.
https://www.instagram.com/p/B7Weq_gJ_xA/
make sure that is listed everywhere the contest has happened.
Another thing you can do for your followers is once the contest is over, change the caption.
go in and edit the caption, make the first thing(maybe in all caps even), "contest has ended ." that is just a courtesy so you don't have people entering and then finding out later it is over and being mad at your brand.
you may need to post about your contest more than once if your audience is not used to you doing contest as your audience is not very big you might have to kind of keep nudging and reminding with multiple posts. we recommend using  Instagram contest tools.
make sure you check on your contest frequently, okay? this is important for two reasons: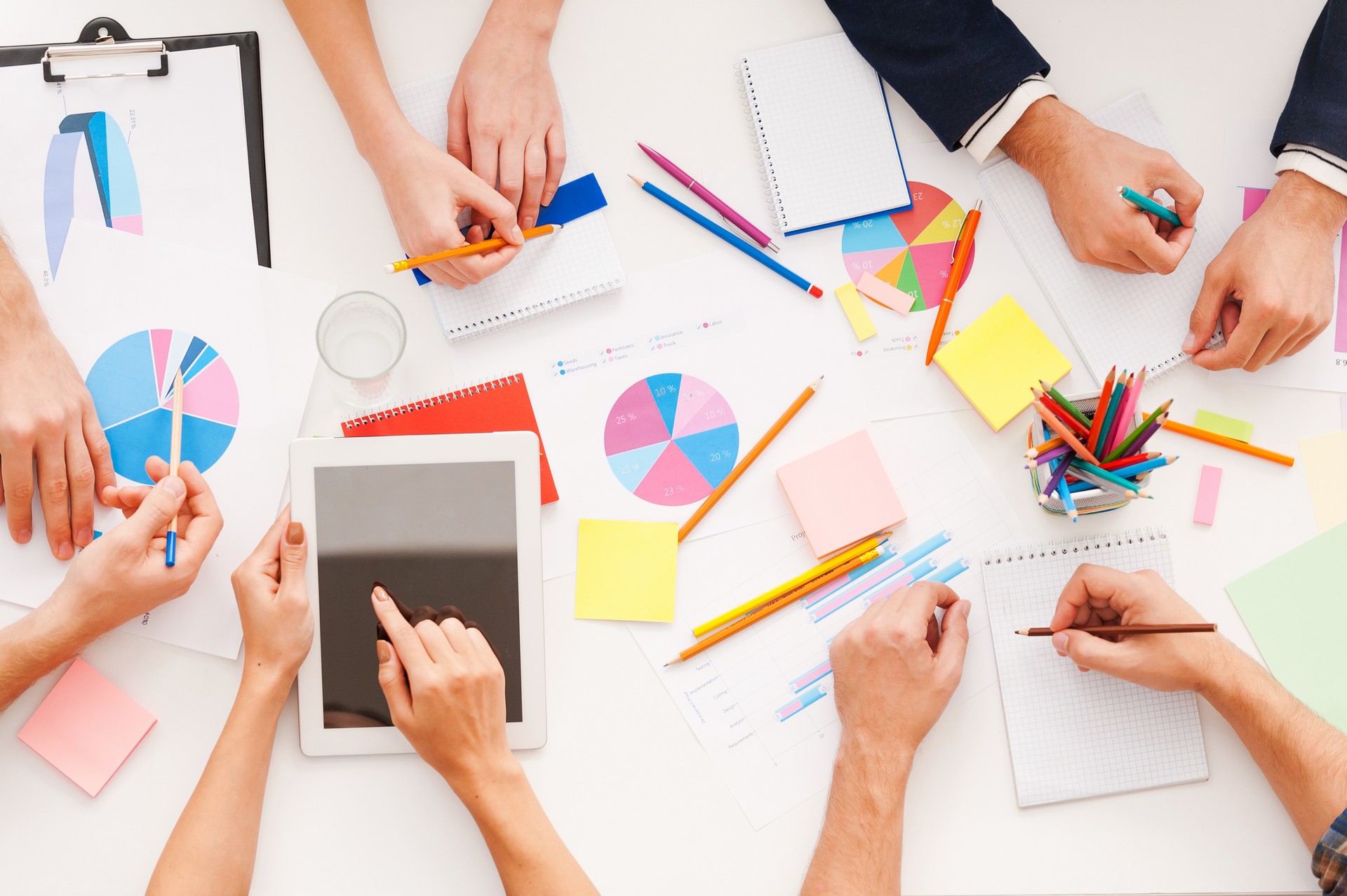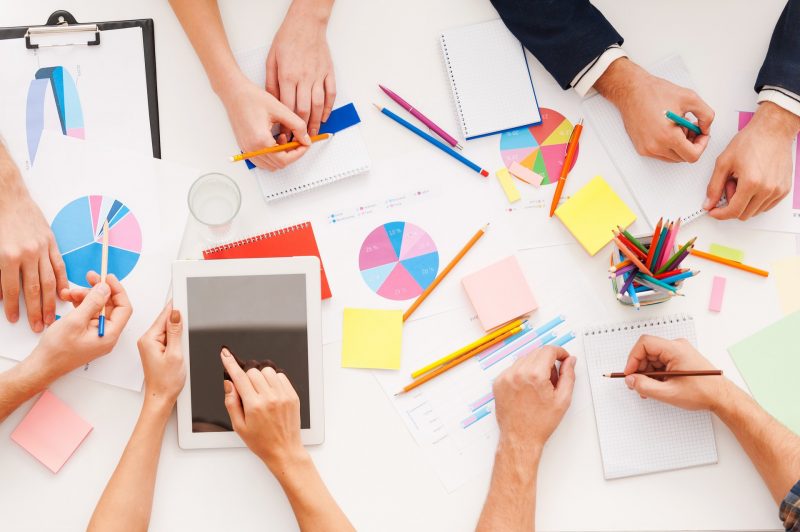 your contest is up: if something is wrong with it or it is hard to enter, the link doesn't work, somebody gonna points it out they are gonna comment and you don't want that to go a whole day or two of people going "doesn't work," these stocks"boohoo" unfollow".you what to make sure to fix it right away.
make sure to engage with your contest. As people enter, if you reply and thank them favorite their entries in the comments and all of those things, that will help you in the algorithm to show your contest to more people, and you want that right?
Another way to increase your result is to team up with another brand and run a contest between your accounts where you are cross-promoting it is certainly more work to set that up but if you have similar audiences and you want to sort of help each other out you can quickly grow your account that way by reaching those new people.
Alright, the legal stuff  -feel like I should have a big book and put on some glasses for this, the legal stuff.
First of all, Instagram requires that you follow all federal state and local laws like; age restriction all those things.
you can't tag anyone in the post that is not actually part of the contest.
You also can not ask people to tag themselves or their friends in a picture in your post that they are not actually in.
that is because it is deceiving.
like you say "hey tag yourself in our photo" and then their friends get notified when they are like you are not even in this picture!
make sure to include any other necessary rules to answer peoples' questions.
Is there an age restriction?  we talked about when it started and ends.
Do they have to live in a certain geographical area?
How will you contact the winner? if they don't reply within a certain time do they forfeit their prize?
How are they going to get their prize once they win?
And finally, the one thing that Instagram requires for your contest to be legal is, you have to use this below text in your post.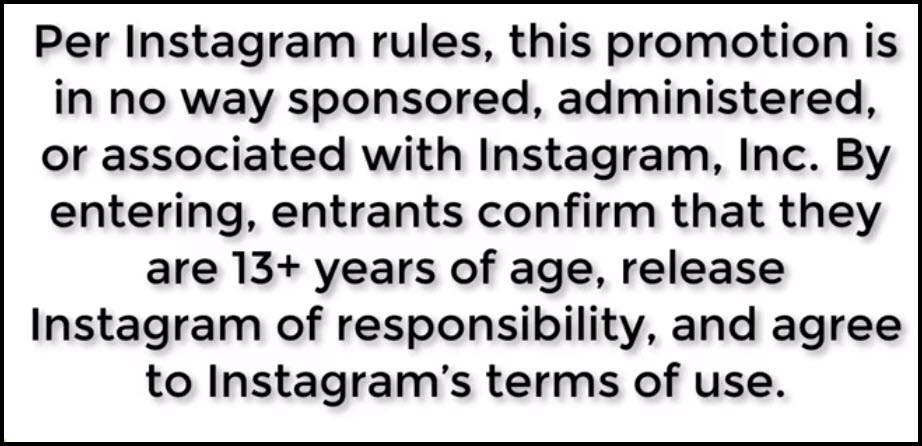 Choose a tool to manage your contest (Instagram contest tools)
The Instagram platform doesn't help you run and manage these contests.
You need to find Instagram contest tools to manage your race. 4 of them are as follows:
The contest platform AiSchedul makes it easy for you to race on Instagram.
This platform has different capabilities.
You can specify the start and end of the contest, Set age conditions and restrictions,
Suggest different ways of entering to contest, Choose what users should do to compete and specify the number of winners.
You can also use this platform to manage your page and increase your followers.
With this platform, you can pre-plan your posts and share them at a specific date or have a biography filled with different links.
Enroll in this program and enjoy other benefits for free.
Click here to get started and start the registration process.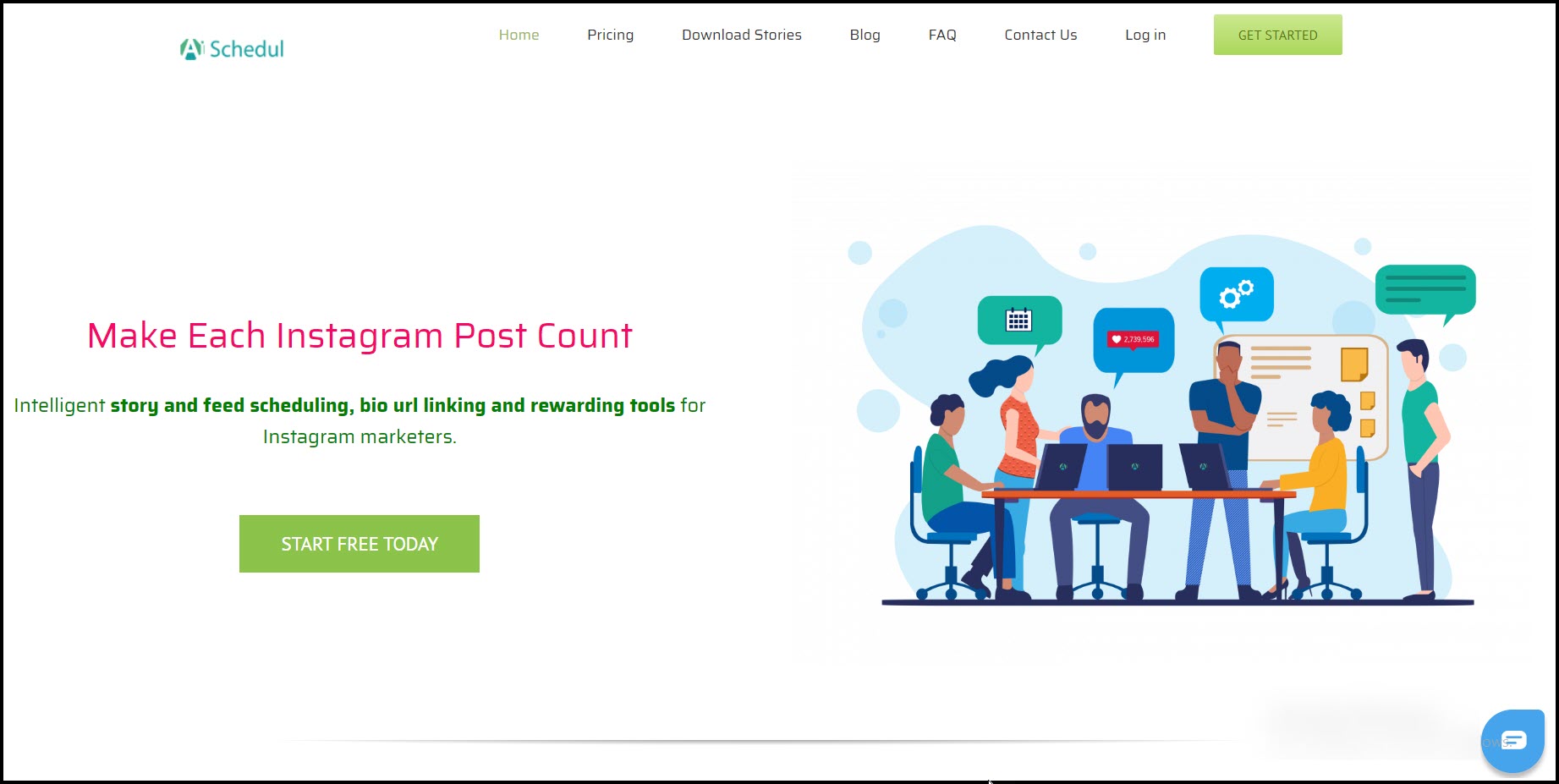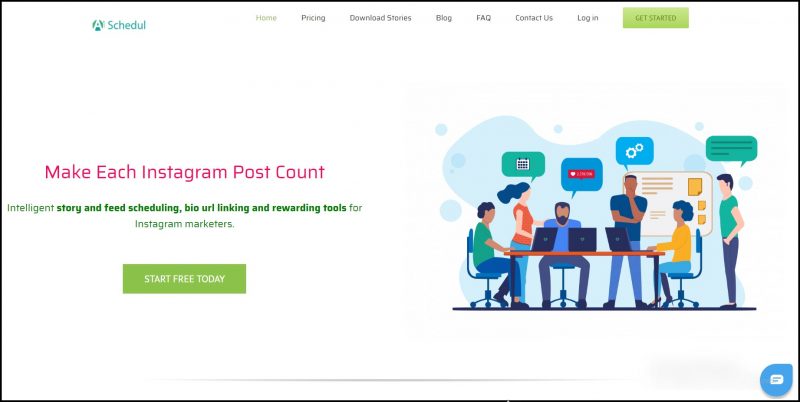 You can get started free experience by clicking on start free today the option.
Now to complete the registration process on a page similar to the one below entering the required information including name, valid email, and a password.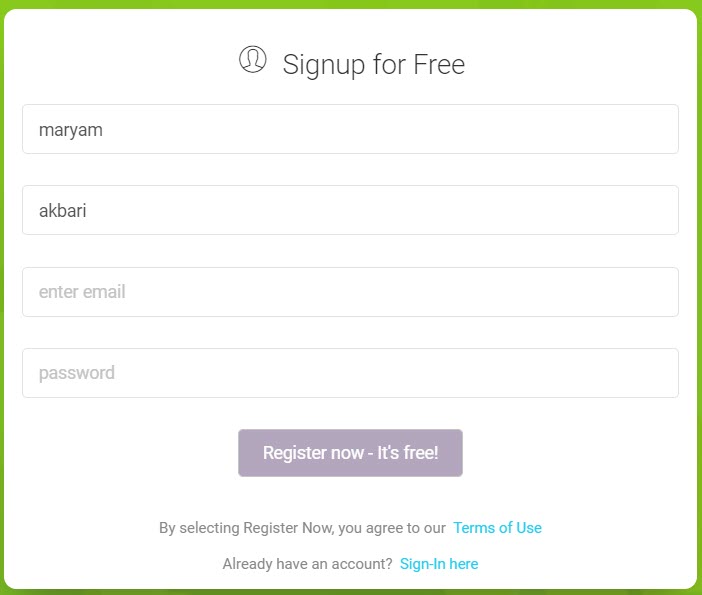 Your registration process is now complete and you can add and manage the accounts you want on your dashboard page.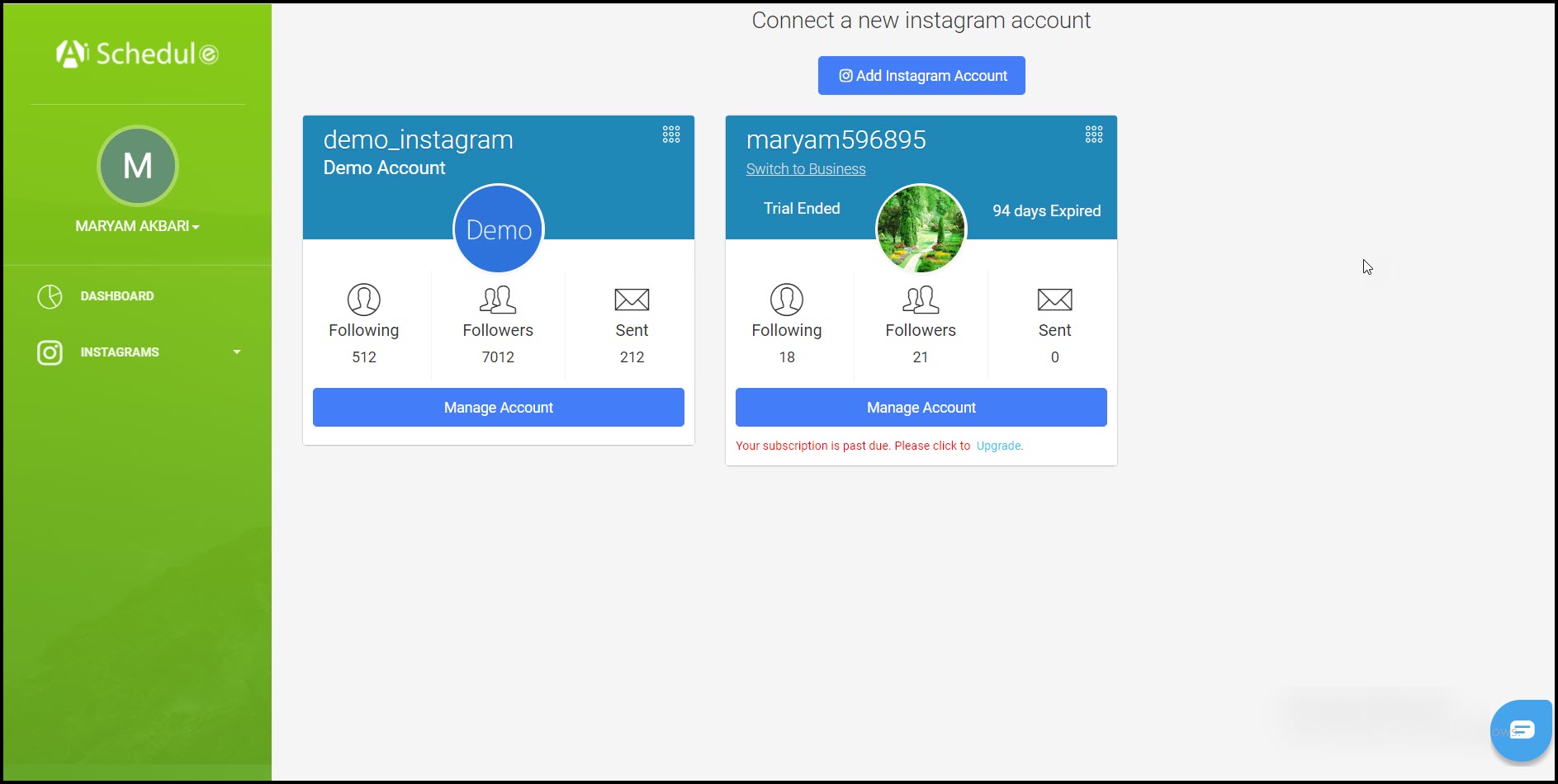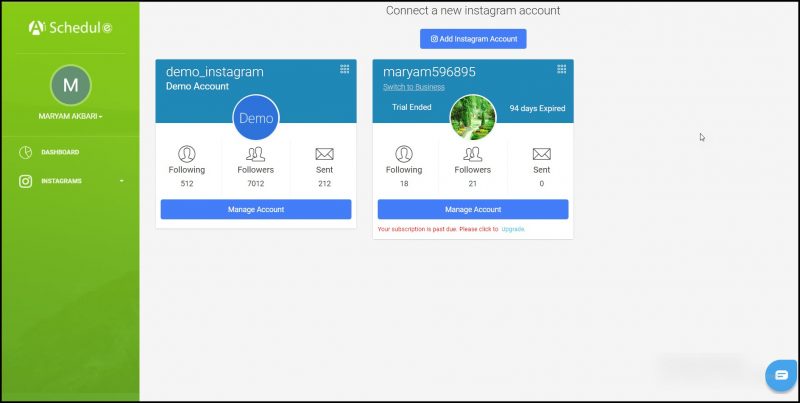 Now suppose you are going to have a contest. All you have to do is click on the manage account option you want to perform in that a contest.
You will enter a page with three tabs click on the post and reward.

Now it's very easy to set up your own contest theme and rules. Take a look at the video below for a better understanding.
As you can see in the video below, you can tag 10 people.you can also create your own hashtag and introduce it to users.
In the DM section, you can set a message to be sent to the winners after the contest is over.
AiSchedul (Instagram contest tools) automatically detects the winner and sends the message to him/her.
You can choose the most popular hashtags for your post by using the search tool and set a date for sharing and deleting your post.
The free version is available, and the paid version starts at 39$ a month which gives you more features.
Below are some of the main features of this platform:
Feed Posting

Story Posting

Multiple Account Posting

Repost to your Feed

Schedule Posts For Deletion

Respond to Comments Automatically

Repost Stories

Tagging

Search Hashtags

Link Your URL in Stories

All In One Bio Link URL

Post to Reward
Instagram giveaway picker of AiSchedul
The process of picking a winner fairly from all those giveaway contest participants is not as easy as it may seem. You have to check all the entrants to make sure if they are qualified to win (qualified entrants are those who have followed all the contest rules, including leaving comments, liking the post, following your account, tagging friends, and whatever the rules are).
After that, it's time to pick the winner. Picking the winner manually is kind of impossible and unfair. So you need an app to give you a hand in the process of picking the winner.

Wait! You don't need a separate app since AiSchedul provides you with a giveaway picker feature as well.
So the easiest way to randomly pick winners from your likes, followers, comments, etc., is the AiSchedul giveaway picker.
Try AiSchedul's giveaway picker
The Gleam platform is for making contest, it is easy for you to make a contest on Instagram.
This platform has different capabilities.
You can specify the start and end day of the competition, set age conditions and restrictions, suggest different ways to compete, Choose what users should do to compete and specify the number of winners.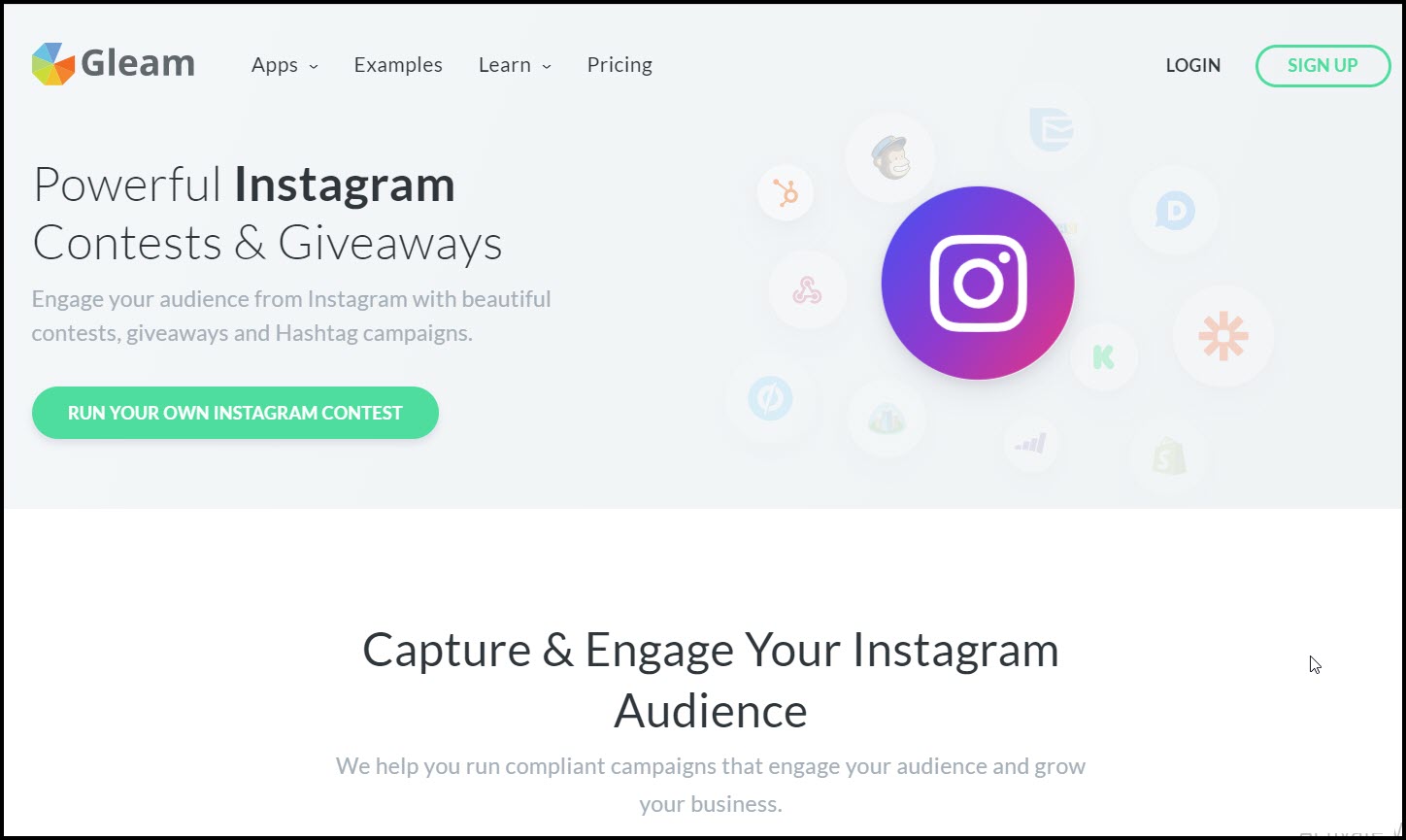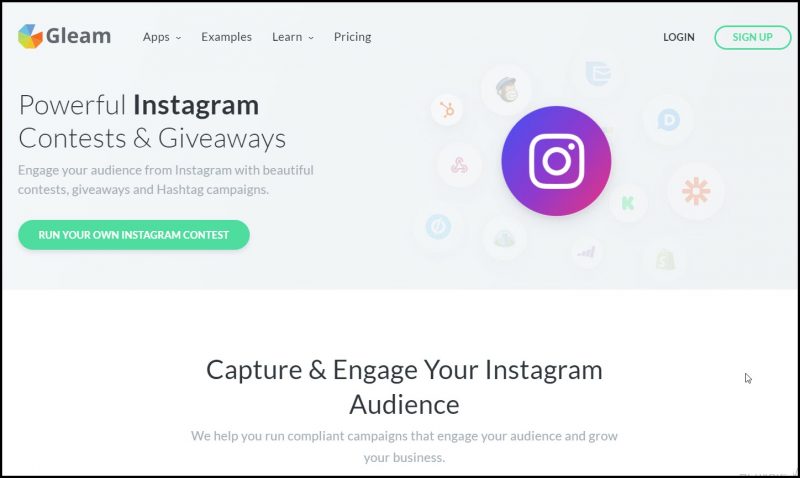 Gleam lets you post a widget on your blog and encourage users to participate in the contest.
You can also have the name and Email address of users'.
By upgrading the plan and paying 39 $ a month you can take advantage of other features such as choosing the countries where you want your race to appear.
The Wishpond app supports contests related to sharing photos and hashtags.
Instagram contest tools also let you choose where your contest will be shown.
You can advertise your contest on Facebook and post it on your website and blog.
Design the hashtag you want to use on the contest and identify what users need to do to win.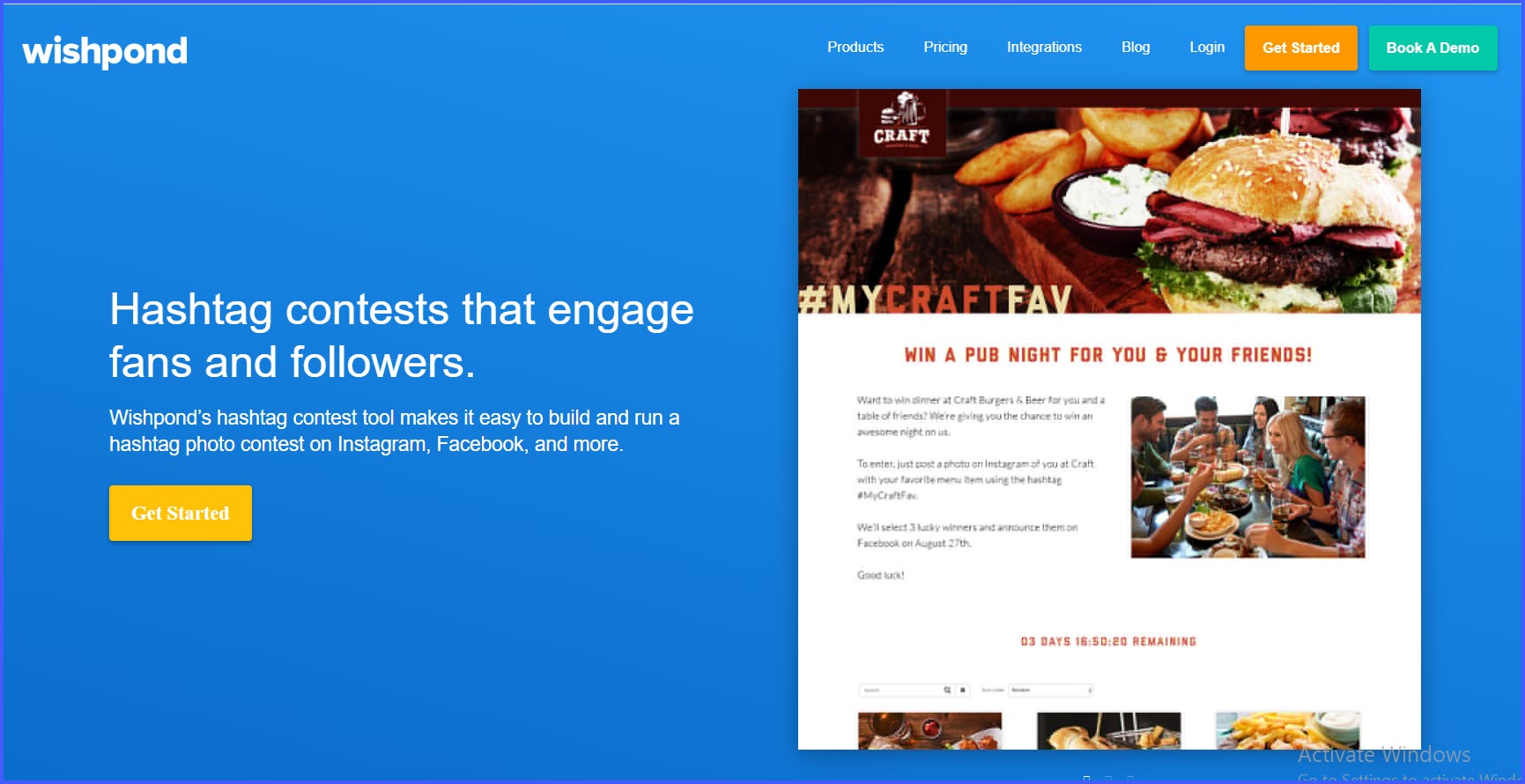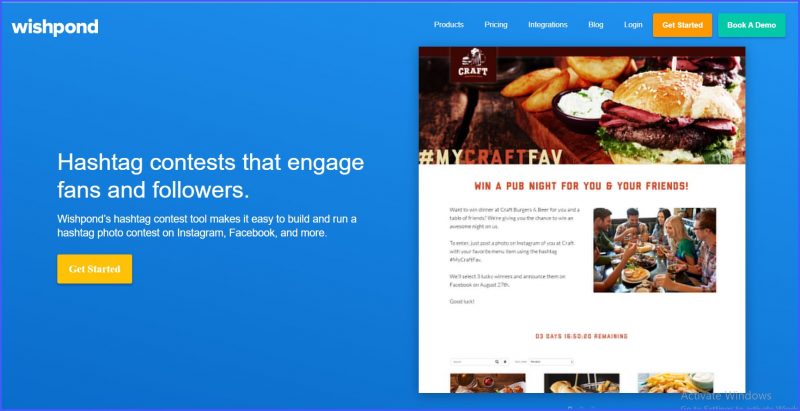 When the contest is played, use the program analysis and track the progress of the contest.
You can track contest entries and stop them at any time.
The free version is available, and the paid version starts at 44$ a month which gives you more features.
The app also runs a photo and hashtag sharing contest where you can design your own hashtag for the contest.
With this app, you can apply age restrictions, Manually confirm entries And gather the valuable information you need.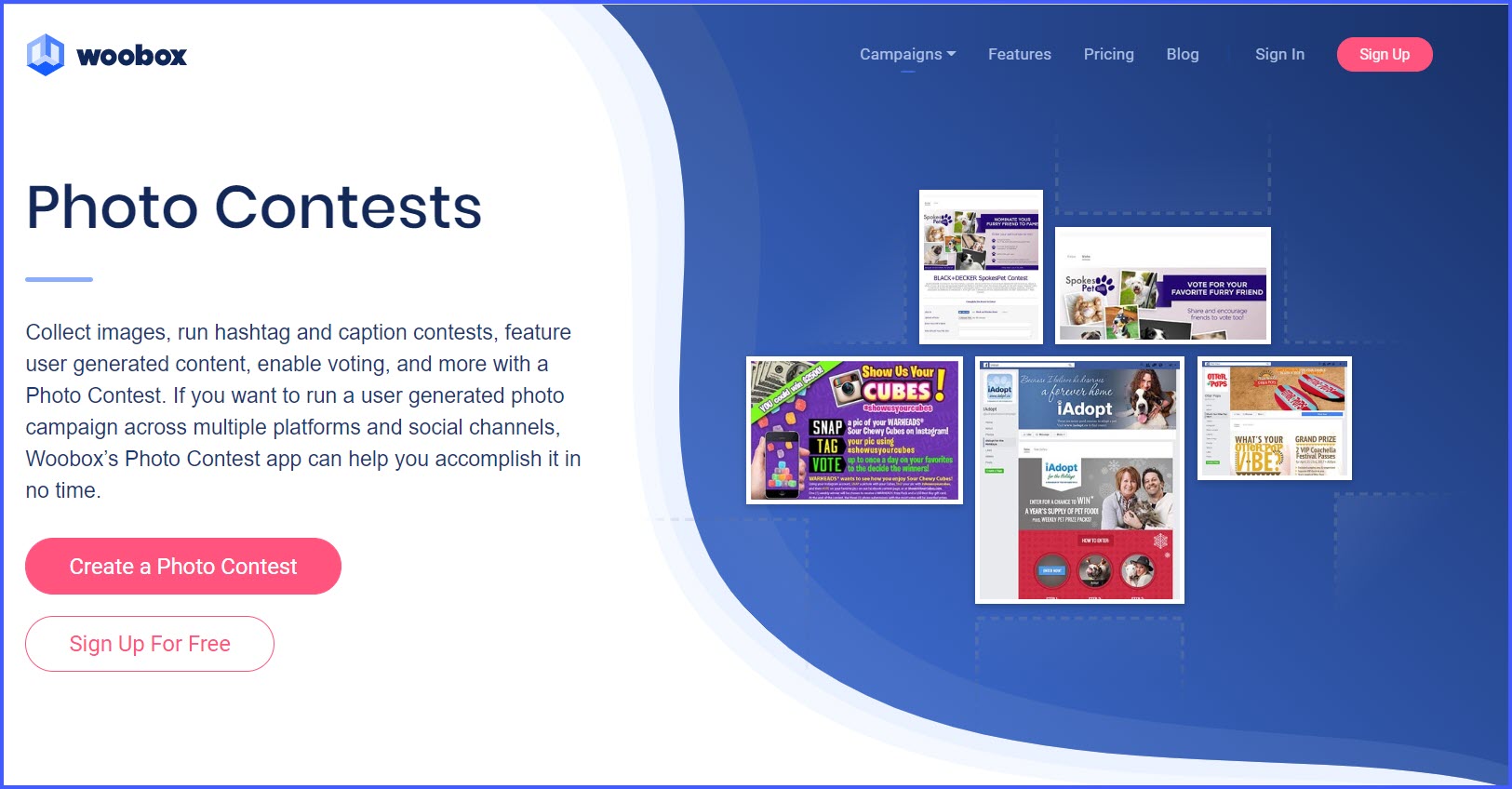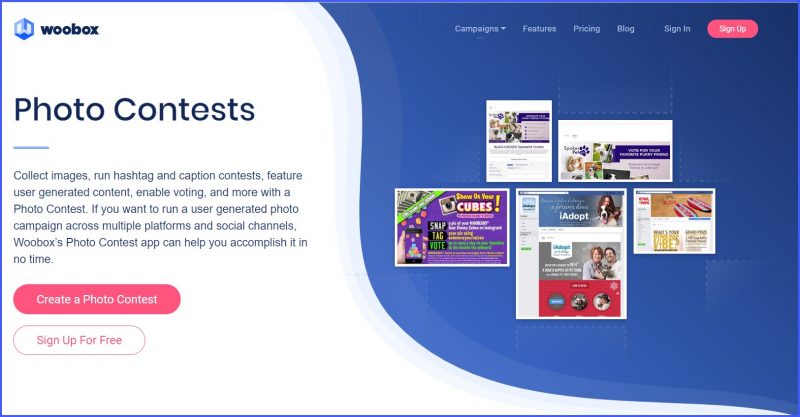 You can allow your fans to share their photos with the text they want. You can even choose a winner at random after the race is over.
The free version of this app is available and the paid version starts at 30$ per month, which you can get more features for.
Important: If you know an app in the field, let us know to add it to this article.
Summary: Instagram contests can have great benefits for your business. Remember the rules of Instagram and choose your contest type, Select the Instagram contest tools and tools that are right for you and run your contest in the best possible quality.