Instagram drafts are a great feature for creating content and planning your posts in advance.  
You can use drafts to have plenty of photos and videos prepared so that you can share them at the right time. 
Moreover, it is a free feature on Instagram that learning how to use it will help you keep your marketing strategy consistent. 
In this article, we will discuss all you need to know about Instagram drafts. 
How to use Instagram drafts?
Instagram marketing is based on the visual aesthetic and consistency. So there is no room for a rush to make a post or not being able to share a post when your followers are expecting one. 
Instagram drafts give you the opportunity to make a post by having a photo or video, editing it, and writing a caption or adding a location while you can save it and share it when you wish to. 
Here is how to use Instagram drafts in 2021.
1. How to save a post as a draft on Instagram?
In order to use drafts, the first thing you need to learn is how to save a post. The following is a step-by-step guide to saving a post as a draft. 
Step #1 – Tap the "+" icon at the bottom of the screen.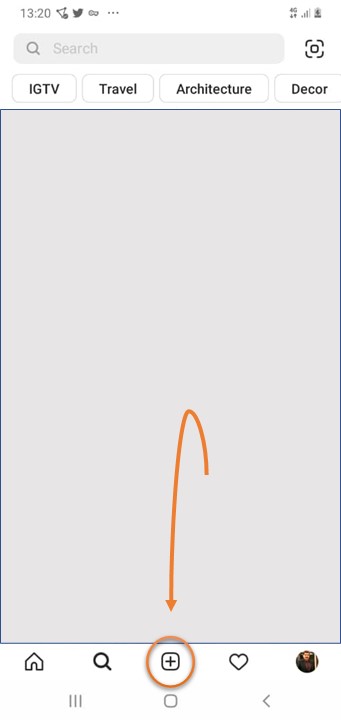 Step #2 – Then, you should follow the normal procedure for sharing a post on Instagram. So you need to choose your photo or video and tap "Next."
Step #3 – Next, you have to add your desired effects, filters, a caption, or a  location. Keep in mind that if you don't do this, you will not be able to save your posts.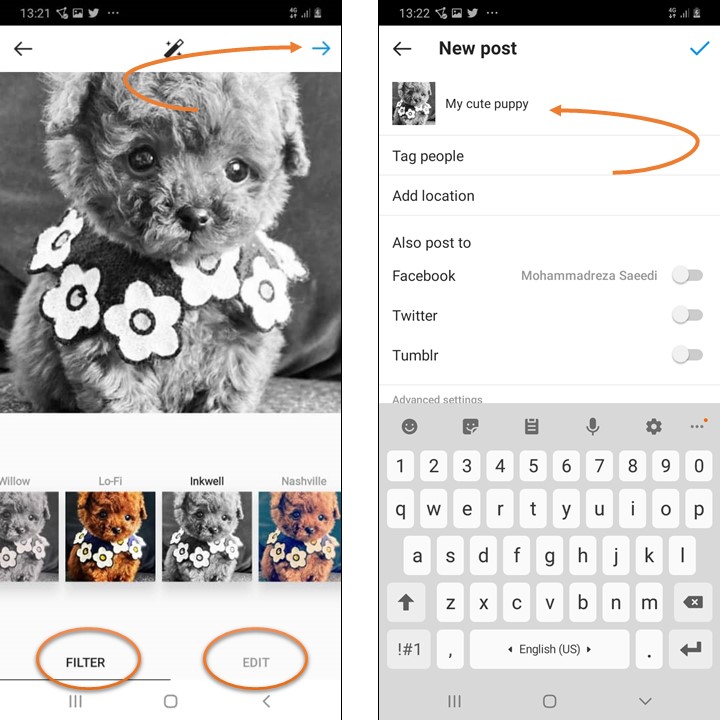 Step #4 – Tap the back arrow to go back to the filtering and editing step, and then back again so you can see the option to save your post.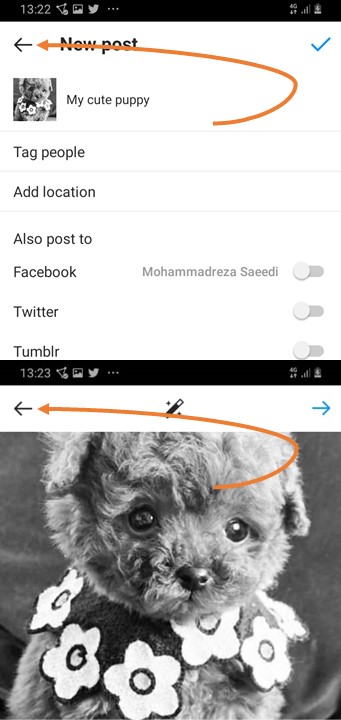 Step #5 – Finally, tap "Save as a draft."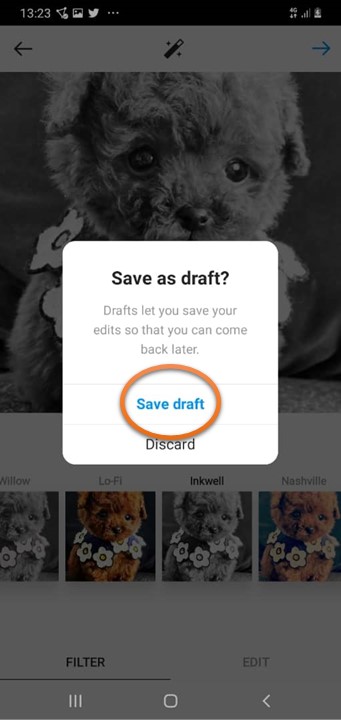 2. How to manage and share the posts saved as drafts on Instagram?

 
The next thing you need to learn is having access to your saved posts. So you can manage them or share them on Instagram. Here is how. 
Step #1 – Tap the "+" icon at the bottom of your screen to have access to the "Drafts." 
Step #2 – Next, choose the post you would like to share below the "Drafts." 
Step #3 – Make any changes to the editing if you like. Then you need to write the caption or add a location again. 
Step #4 – When you are done, tap "Share". 
What are the downsides to Instagram drafts?   
Although Drafts have a lot of benefits to offer, there are a couple of downsides to it worth mentioning. 
Firstly, you have the benefit of editing your photo and save before you post it when you want to. However, you need to write the caption or add a location again, which can be time-consuming, especially for brands that need to share many posts according to their marketing strategy. 
Secondly, although you can prepare your content before posting it, which saves you some time, you still need to post it manually. However, what makes planning your Instagram posts so great is the fact that you can plan it and forget about it. 
That's why so many brands work with an Instagram management tool to optimize their consistency. 
How to optimize your consistency in Instagram marketing?
We recommend AiSchedul as one of the most effective and reliable Instagram management tools in the market. AiSchedul offers a feature significantly stronger than Instagram drafts as you can schedule your content and post it automatically on your Instagram profile.
Drafts' function on AiSchedul is the same as Instagram. The following is a step-by-step guide to using this feature. 
Step #1 – Sign up for free on AiSchedul and add your Instagram profile to your dashboard.
Step #2 – Next, choose the schedule on your dashboard. This not only gives you the option to schedule a post on your Instagram feed but also schedule your content to be posted automatically on your IGTV and story.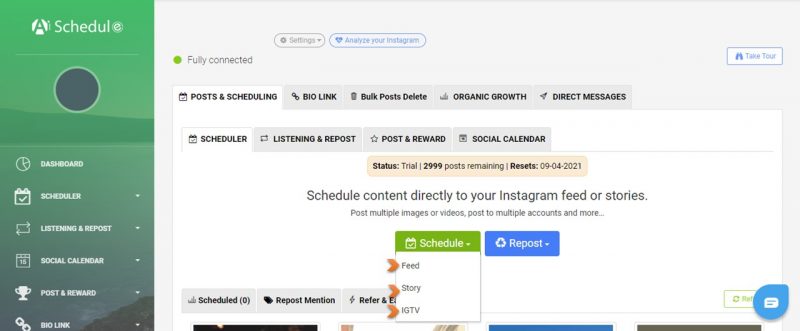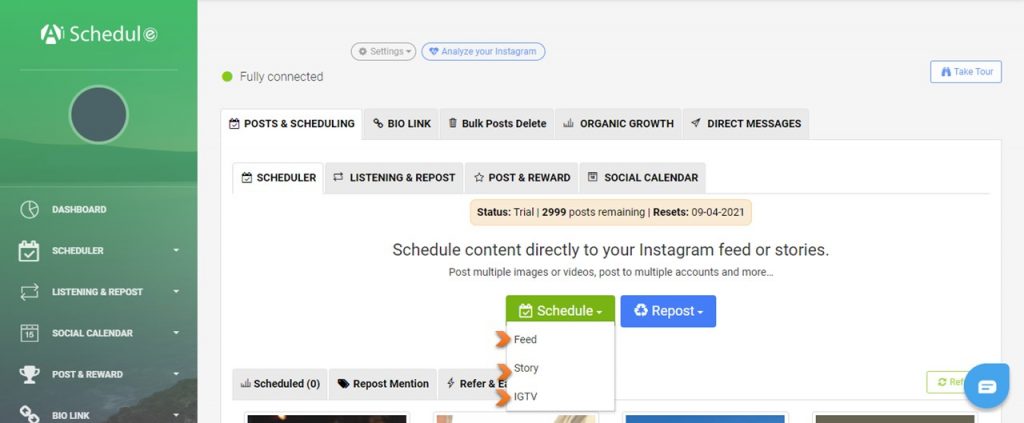 Step #3 – After choosing where you wish to post your content, you will see a page that lets you drag and drop up to 10 images or videos. So you can also schedule a carousel post here if that suits you more. Moreover, you have another box that allows you to enter a YouTube link making it possible for you to directly repost your YouTube videos on your Instagram profile.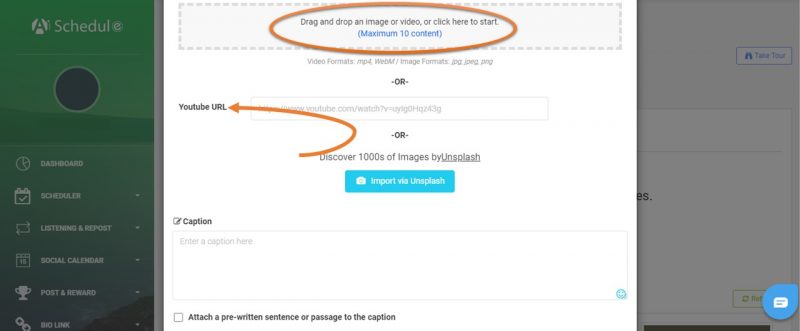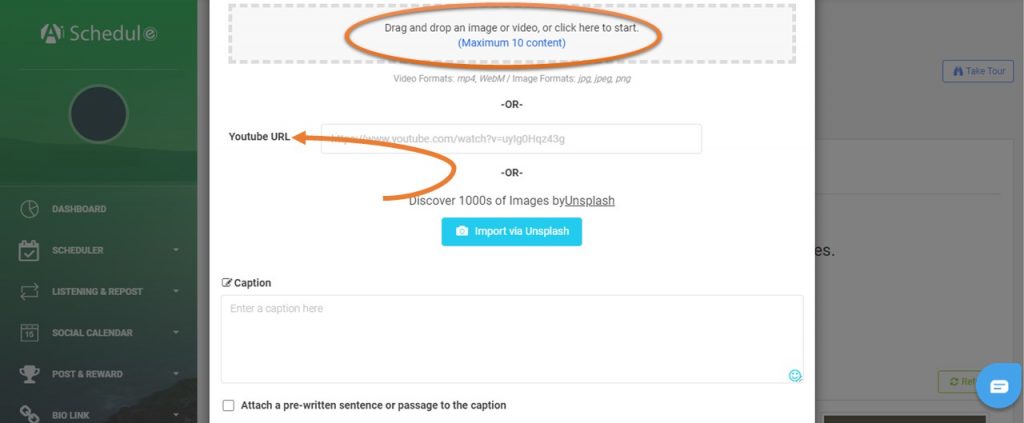 Step #4 – Then, enter a caption, use the hashtag generator tool to come up with the right hashtags for your post, tag people, and add a location if you'd like to.
Additionally, you can select Set your post to be deleted automatically.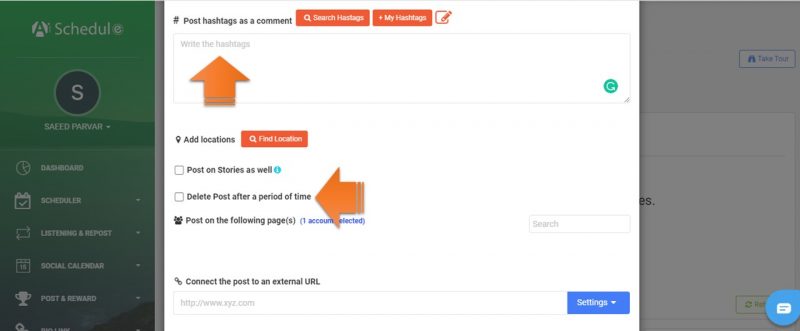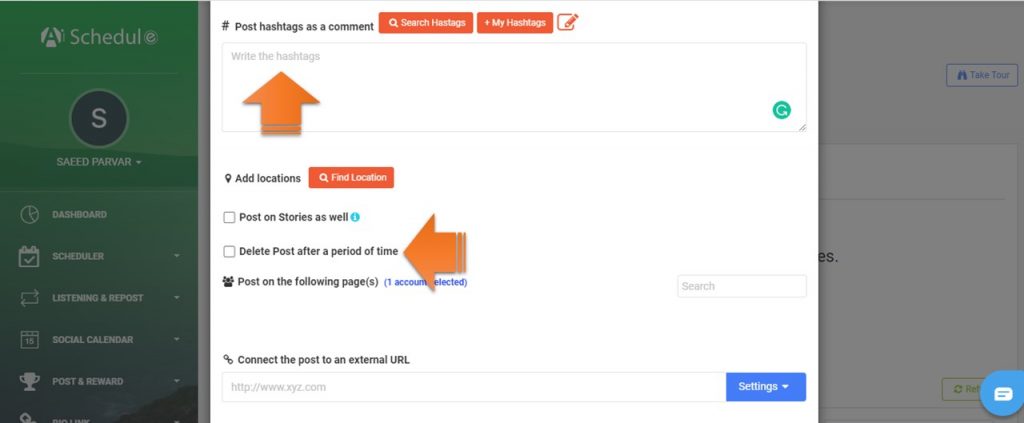 Step #5 – Finally, click Schedule Post, and select a date and time for your content to be published automatically.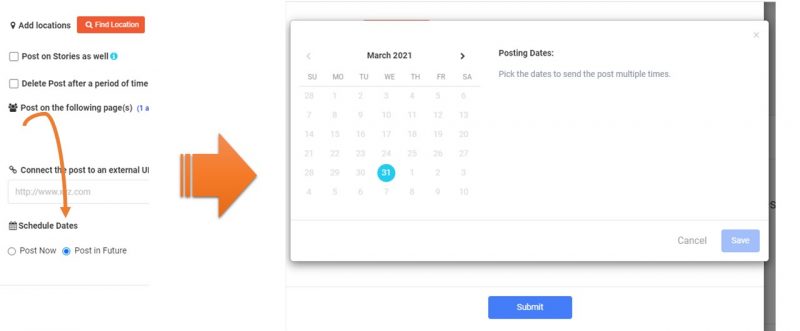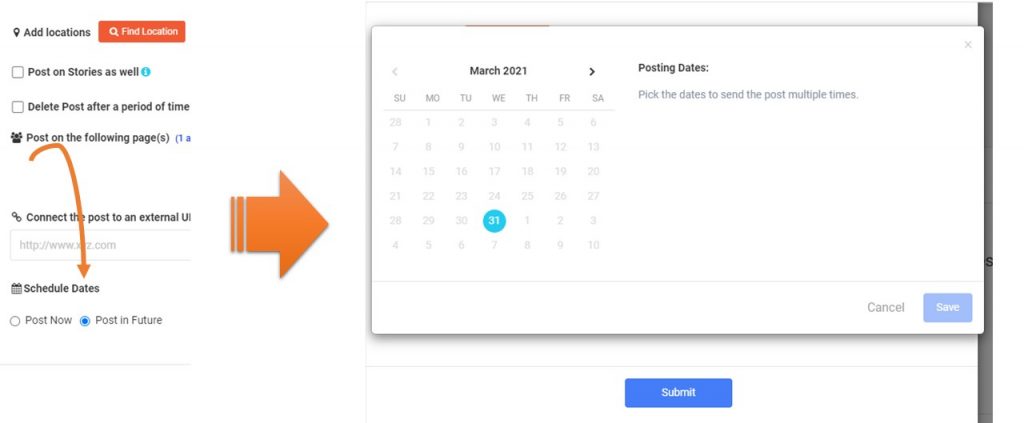 Similar to Instagram drafts, you can use your dashboard to access your drafts and see the posts you have saved. All you need to do is to select "Scheduler" on your dashboard and open the "drafts" tab.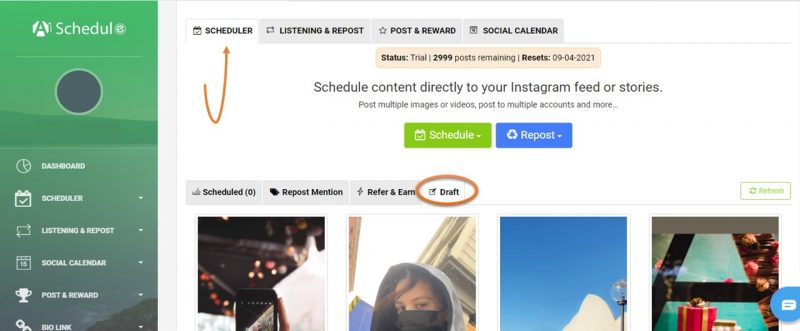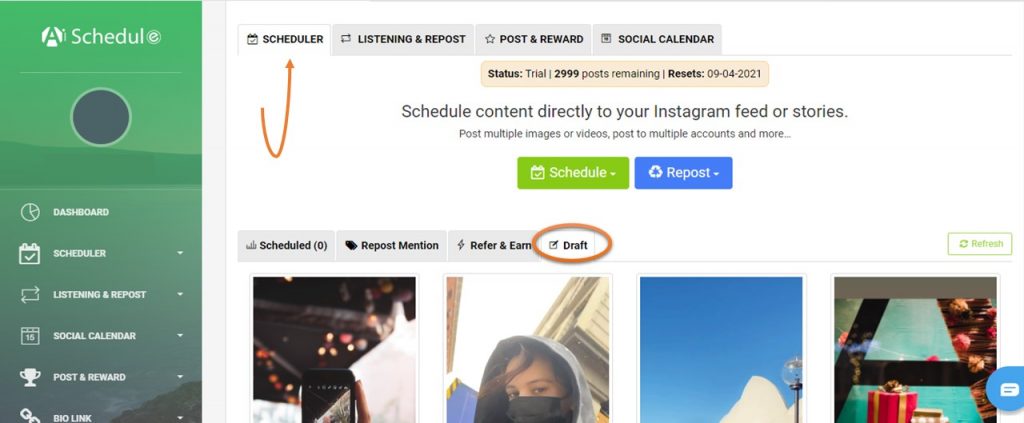 If you are interested in learning more about AiSchedul, you can also read: 
Conclusion
Instagram drafts are an effective feature to edit and save a post so that it won't take a long time to share it later. 
Clearly, you can select any filter for your photo or video and edit it as a normal post on Instagram.
However, if you wish to have more features such as posting it automatically, you can use AiSchedul which is one of the best tools for managing your Instagram profile.