Instagram has been around for over a decade now, and in that time, it has grown to become both a fun place to share pictures and goof around with friends on IG Live, and a significant part of the marketing strategy for many businesses and institutions.
So how can this fabled platform help our school's marketing efforts? Below are some features of Instagram that your school can take advantage of:
With Instagram

carousel posts

, you can upload up to 10 photos and videos at a go.

Instagram posts only allow you to post up to a minute of video content. However, with IGTV, you can push the bar to 15 minutes.

Hashtags help you drive engagement and build an online community for your school.

You can also follow hashtags important to you, as well as encourage your community to follow them.

Live videos, stories, and highlights enable you to share what's going on at your school in real-time.
As you can see, Instagram has a lot to offer. But how can your school take advantage of all the above features?
Let's review some tips to use Instagram for schools:
Have a solid hashtag strategy
Hashtags are pretty common across social media platforms. They provide a way to organize content. Many schools have created branded hashtags for different events and campaigns, allowing others to take part in the conversation.
It is recommended to have at least one hashtag for each of your posts. Instagram allows you to post up to 30 hashtags. However, it is better not to go past 15, as more than that tends to look like spam and can even dilute your engagement. What you want are a few unique, well-targeted hashtags to boost the quality of your engagement.
If you use a mix of your own school's branded hashtags and general ones related to your school and even departments within it and campaigns and events, you can reach out to a more general audience and slowly grow your following. Try to go for hashtags that have between 5000 and 500,000 posts for maximum engagement. You can even follow the hashtags like you would a regular profile to see who is posting on it.
You should also encourage your school community to use your branded hashtags on their own posts. Consider branding it graphically and running contests to encourage this.
Post great pictures and videos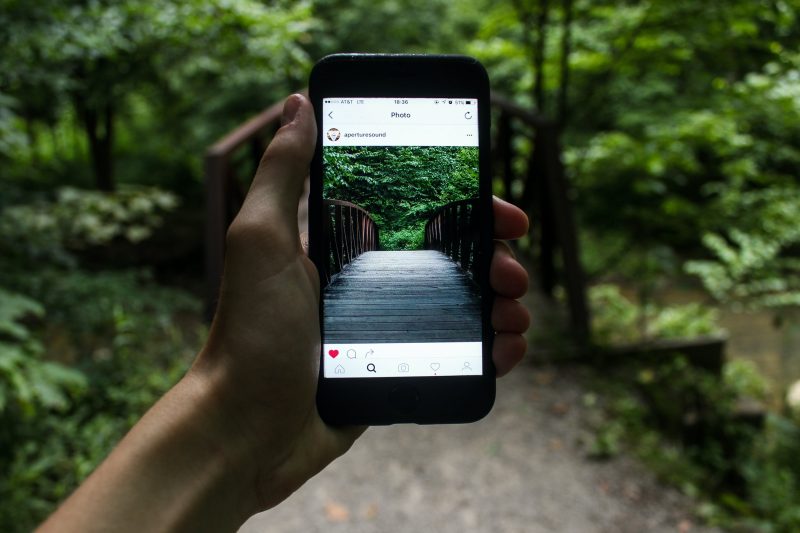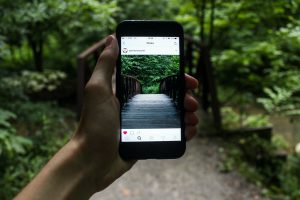 Instagram is a photo-sharing app at the end of the day. You should therefore post great photos and videos that capture experiences at your school. Try to think about the kind of pictures that would communicate best what it's like to be at your school. You can post a healthy mix of videos and photos to achieve this. Remember to take advantage of the carousel feature.
User-generated content
Instagram allows you to share content from others, as long as you have their permission, of course. This is easy to do by encouraging your community to use your branded hashtag. That way, you can pull posts from the hashtag and share them on your profile to beef up your content.
Create an air of authenticity
Instagram is a great place to show your school's x-factor – what makes it so special. Try to post videos, short films, and plenty of user-generated content to build that aura of authenticity around your school. Most importantly, however, make sure to have lots of fun!
Write great captions
Just as important as your posts are the captions that you include underneath them. They should relate to the posts in a fun and engaging way. You should also consider working on testimonials and stories in your posts. This allows you to showcase different members of your school into your profile. You can even do testimonial posts, where you have the testimonial in a graphic format.
Writing captions is both a science and an art, and not everyone gets it right. You can read the best essay writing service review to find professional services to help you with this. Outsourcing like this helps you maintain quality without having to learn everything on your own.
Instagram stories
Instagram stories allow you to share content that is immediately relevant but probably won't be in the future. The content remains on your profile for up to 24 hours before disappearing, though you can save the ones you want to your highlights.
This type of content is great for events, games, and other things where the audience might want to peek behind the scenes. It's especially great for those who can't attend school events but want a peek behind the scenes.
Instagram Live
Instagram live is also a great way to share real-time content. You can have conversations with followers, give them behind-the-scenes peeks, and run contests, all on your live videos.
IGTV
IGTV is great for longer videos, where you might post short films, interviews, or school tours. It is simple and intuitive to use and built with mobiles in mind, making it especially user-friendly.
Instagram Reels
Reels are a TikTok-like feature where you post TikTok-like content. You can add fun filters, sounds, props, and backgrounds. This is great for fun humorous or even educational content that you want to share with your users.
Conclusion
As you can see, Instagram has a lot to offer for your school's marketing efforts. By taking advantage of its many useful features, you can grow your school's following and community, as well as convert more of them into students.
---
Author Bio
Robert Everett is a writer and editor with many years of experience. He thoroughly enjoys writing about technical subjects in a simple and accessible way. When not writing, he loves to play the violin.