Are you after a strategy in which you scale up your followers, engagement rate, and reputation? Run a contest with an Instagram giveaway app.
People love to win, and people love free stuff. For this purpose, giveaway contest has placed in marketing in all forms and kinds.
This article will fill you in with some data we have collected in research in AiSchedul and later 3 Instagram giveaways apps. Let's start with data.
According to the research we have done in AiSchedul, users are more likely to like and less likely to comment. In other words, it takes more to get a user to comment rather than just double-tap the post. That is kind of obvious. Now we studied the posts that got more than 1000 comments. You'd be surprised to know that %91 of these posts were giveaway posts.
Still, there is more to that. Accounts that run giveaways regularly get 70% more followers than accounts they don't.
And finally, giveaway posts get 3 times more engagement than accounts that don't.
Surprises do not stop there! Despite all benefits of giveaway campaigns, only %2 of users run strategic giveaway campaigns.
Considering the huge benefits behind giveaway campaigns and low competition in this field, you should set a plan in this matter. 
How? Use an Instagram giveaway app!
What Instagram Giveaways App Should I Use?
In the following, we are going to talk about the top 3 Instagram giveaway apps. The features of each differ from the other. None of them is necessarily better than the other. They just have different features. For this reason, read about the features of each Instagram giveaway app carefully and pick the one that matches your goal the most.
AiSchedul – Best Instagram giveaway app
AiSchedul is a free all-in-one Instagram management tool that allows its users to schedule Instagram posts, stories, and IGTV. AiScheudul has many features, but since the focus in this article is on Instagram giveaway apps, we are going to stick to that.
As you know, there are two types of contests on Instagram. One condition users to like, and tag users, and the other have them create content and tag them under the content they publish on their own page. IG challenge trends are normally of this kind, and the influencer and celebrity share the top videos on his/her IG.
https://www.instagram.com/p/COJYt9lhTfn/?utm_source=ig_web_copy_link
AiSchedul is capable of conditioning the attendees to both kinds. The other merit of AiSchedul is the DM feature of the tool that informs users if they are qualified as the participants of the giveaway. And finally, you can condition users to comment on a certain word, like a customized hashtag for your brand.
AiSchedul is compatible with any device since it is a web-based tool. However, you can download AiSchedul app from Play Store if you are more comfortable with apps.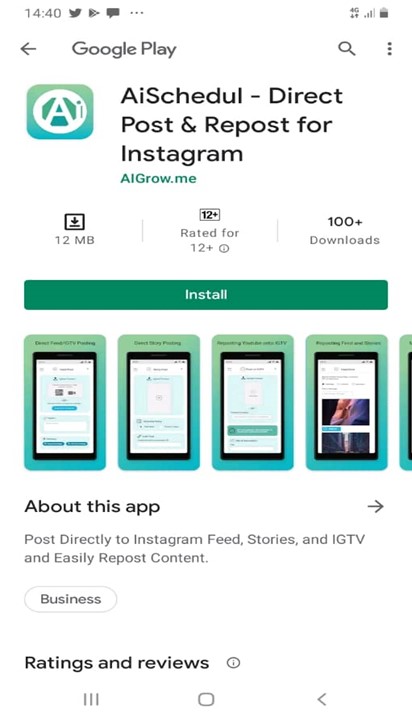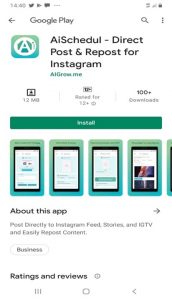 How To Use Instagram Giveaway App Of AiSchedul?
Before anything,

sign up to AiSchedul for free

and connect your IG to it. 

Click "Manage Account" and select the "Post & Scheduling" tab.
3. Then on your tab, open "Post & Reward" and later click "Schedule a Contest."
4. Later, drag and drop your giveaway feed, whether it is photo(s) or video(s)
5. Now, if you pick the winner among the comments, you can condition them to tag up to 9 users, use a customized hashtag and follow you.
6. On the other hand, if your giveaway is the UGC type of contest, open the "Content" tab and condition them to tag you on their content.
7.After that, type the DM you want to send to the winner automatically.
8. Then type your caption and make sure you explain the rules of the giveaway clearly.
9. After that, find the related hashtags for your niche.
10. At last, find the location and schedule the post.
11. Don't forget to "Submit."

Instagram giveaway picker of AiSchedul
The process of picking a winner fairly from all those giveaway contest participants is not as easy as it may seem. You have to check all the entrants to make sure if they are qualified to win (qualified entrants are those who have followed all the contest rules, including leaving comments, liking the post, following your account, tagging friends, and whatever the rules are).

After that, it's time to pick the winner. Picking the winner manually is kind of impossible and unfair. So you need an app to give you a hand in the process of picking the winner.
Wait! You don't need a separate app since AiSchedul provides you with a giveaway picker feature as well.
So the easiest way to randomly pick winners from your likes, followers, comments, etc., is the AiSchedul giveaway picker.
Try AiSchedul's giveaway picker
It does not sink in? Watch the video below.
Price Of AiSchedul
As covered before, AiSchedul is free. However, the paid plans are at $7 and $23 per month. It is completely affordable.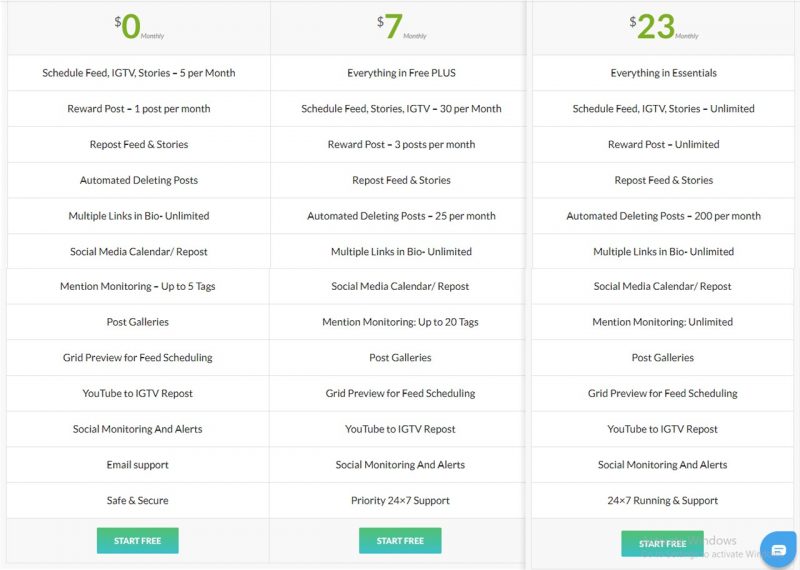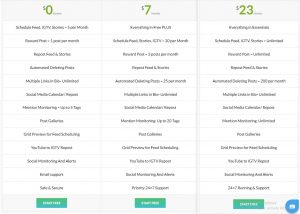 AiSchedul gets near to perfect on Trustpilot.com, so it is a trustworthy Instagram giveaway app.

Gleam
We could not talk about giveaway apps and not include Gleam. Gleam is more of a social media giveaway tool. With Gleam, you can design a beautiful-looking giveaway on Instagram, Pinterest, Twitter, Amazon, Tumblr, & more. So, if you desire to run a professional giveaway on all your social media account, Gleam seems to be the best platform.
Depending upon how many platforms you want to run your giveaway on, its plans start at $29 per month.
Agorapulse
Agorapulse, like Gleam, is a social media management tool with so many features, including IG contests.
Agorapulse conditions the contest with these three plans;
Sweepstakes

Quiz

Photo contest
Sweepstakes
In this plan, you pick the winner among followers who liked or commented.
Quiz
Have you ever wanted to turn the giveaway into a quiz and pick the winner from the users who commented on the correct answer? Agorapulse does that.
Photo Contest
Did you ever want to find the most likes in the comment? Agorapulse allows you to condition the contest accordingly.
Price Of Agorapulse
Agorapulse is one of the best social media platforms and also one of the contests. The most reasonable plan starts at $29 per month but to have access to the Instagram giveaway app, you should start at the plan that starts at $99 per month.
Final Words
According to our research, giveaways are the fastest strategy to grow your followers and boost your engagement on Instagram. But to our surprise, only 2% of users run a giveaway strategy. That is why we believe this is the best time you jump in and grab the opportunity. To do that, you are going to need an Instagram giveaway app.
AiSchedul is a free all-in-one Instagram management tool with a professional built-in giveaway app that allows you to condition your contest variously. So to take advantage of this free tool with its feature, sign up for free now.