Many marketers wonder if Instagram hashtags are still an effective way to get more exposure. 
Statistics show that a regular post on Instagram with at least one hashtag gets 12.6% more engagement on average compared to posts that don't use hashtags at all. So the answer to what some marketers might be doubtful about is "yes." 
Best Instagram hashtags are still very effective in many ways if they are used the right way. 
Accordingly, hashtags make it far easier for people to discover your posts and it gives you every chance to grow your audience. This article discusses why and how to use hashtags on Instagram. 
Expand your business by using the best Instagram hashtags with AiSchedul 
AiSchedul is an AI generator and management tool that helps you build up the right strategy for Instagram marketing. 
So to generate the kind of engagement you are looking for, AiSchedul offers you its hashtag generator feature to guarantee that you are using the right hashtags. But what do we mean by using the term "the right hashtags"?
First, the right hashtags refer to the most popular hashtags regarding the topic of your content. 
After creating your post on AiSchedul and setting the right time for it to be posted automatically wherever you've planned to share it (feed, story, or IGTV), you can search for the most popular hashtags, while AiSchedul provides you with a list of hashtags in order of popularity. 
Next, you should find the right hashtags that suit your content best regardless of their popularity. That's why many brands consider using AI generator tools to find out the relevant hashtags that they recommend. 
Hence, here is how to use AiSchedul's hashtag generator feature.
Sign up for free

on AiSchedul. 

Connect your Instagram account to its dashboard.

Click "Schedule posts" on your dashboard.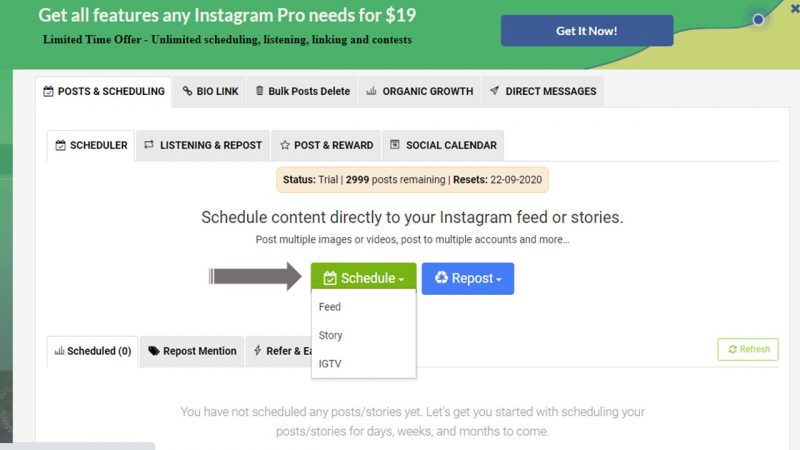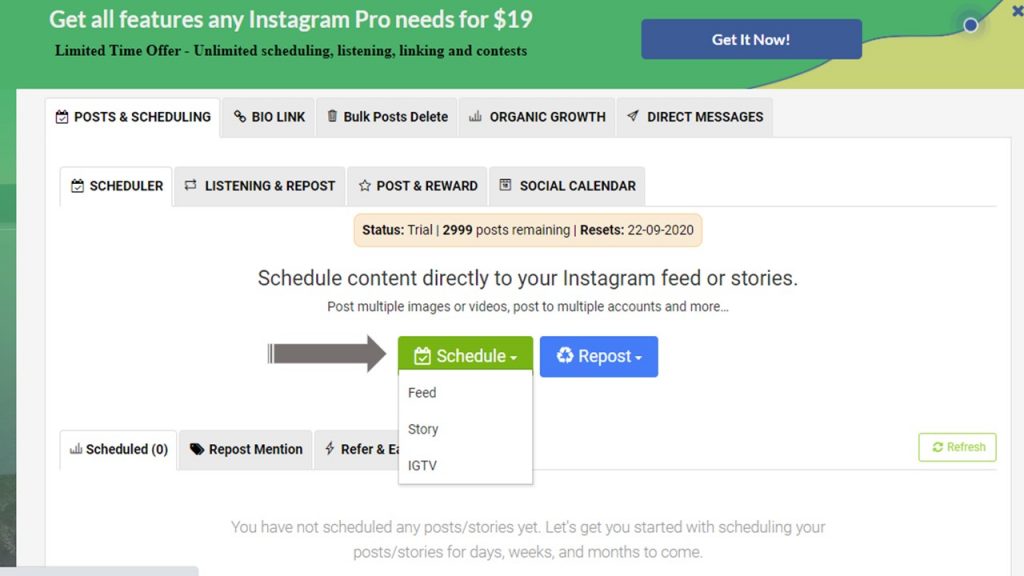 4. Schedule your content to have it posted at a specific time if you don't wish to post it right away. 
5. Search for suitable hashtags relevant to your content.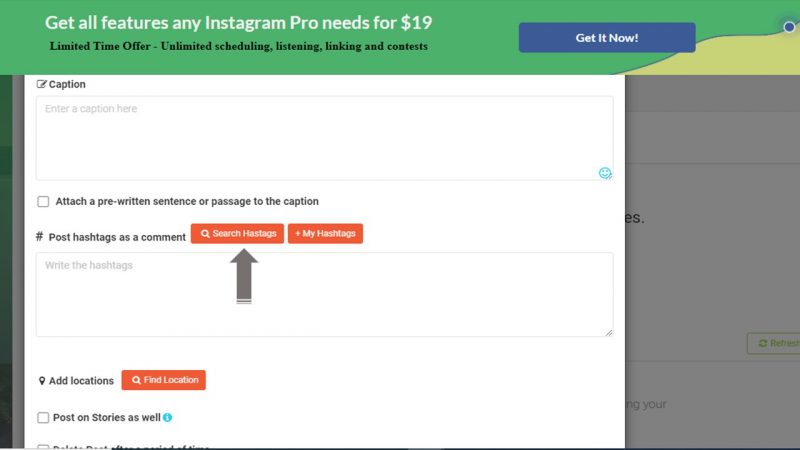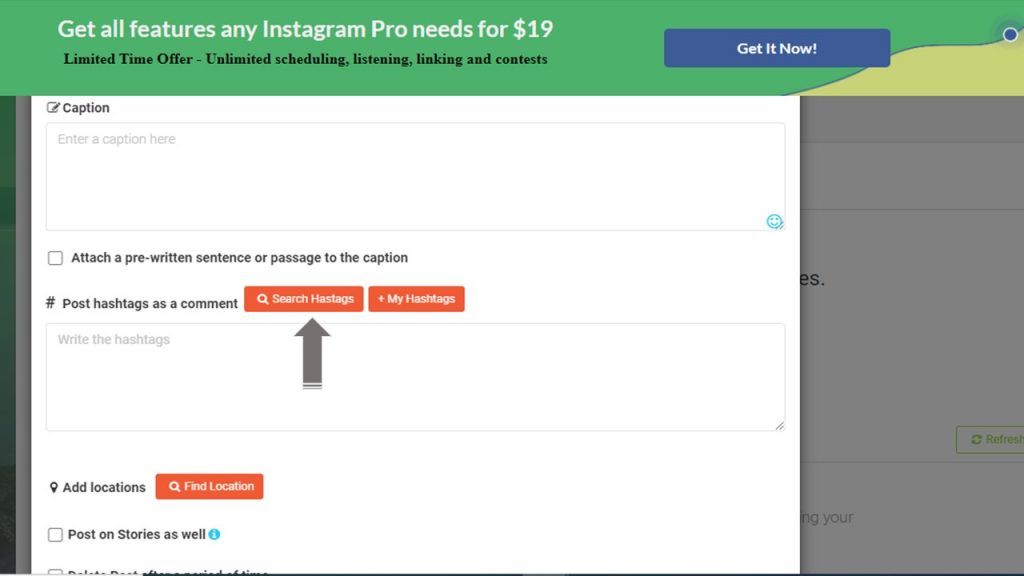 If you would like to know more about the AiSchedul tool, you can also read: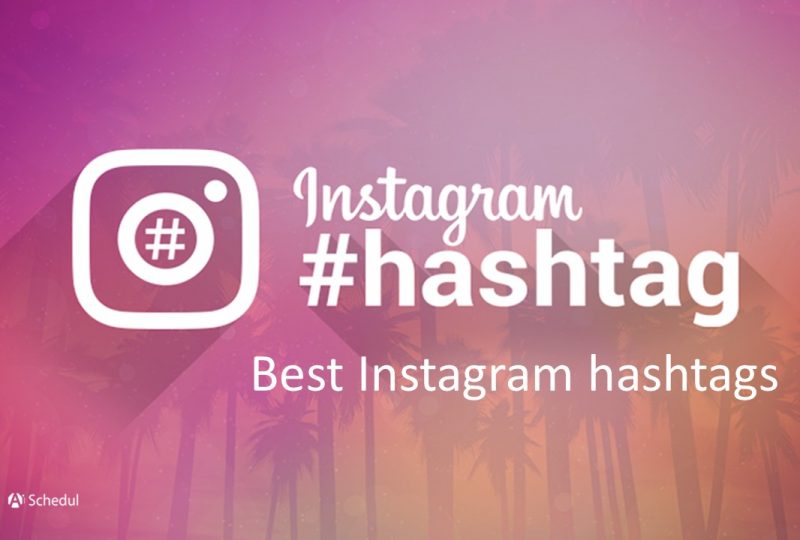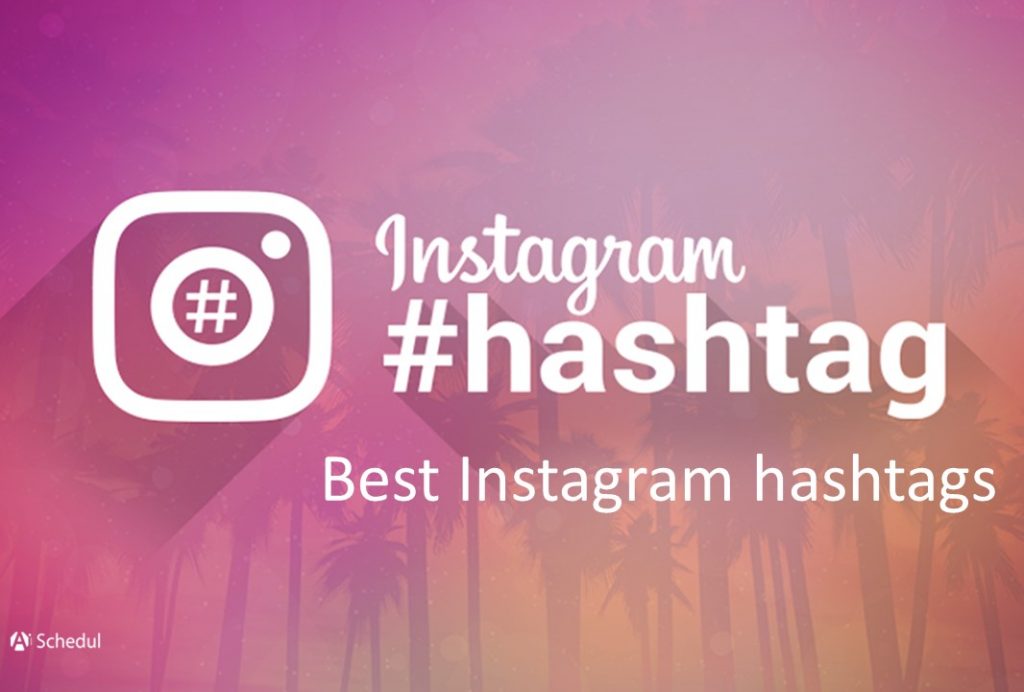 Why use Instagram hashtags? 
If you are new to Instagram marketing, you might not know why all brands are so hyped about using hashtags in their posts. Therefore, the following reasons will give you a deeper insight into the advantages of using Instagram hashtags. 
Reason #1 – Enhance your presence
To increase your discoverability, you ought to be easy to find on Instagram explore. So using the right hashtags can attract a considerable number of people, interested in your business, to your Instagram profile. 
Reason #2 – Increase interactions
As mentioned earlier, hashtags improve your engagement rate. One effective approach is to use UGC (User-Generated Content) with particular hashtags. Consequently, this can encourage people to do what you have asked them so that they can be featured on your feed, stories, or IGTV videos. 
Reason #3 – discover the trends
It is of great importance to keep up with the trends on Instagram if you wish to stand out in the crowd. Additionally, you can keep an eye on what your competitors are doing.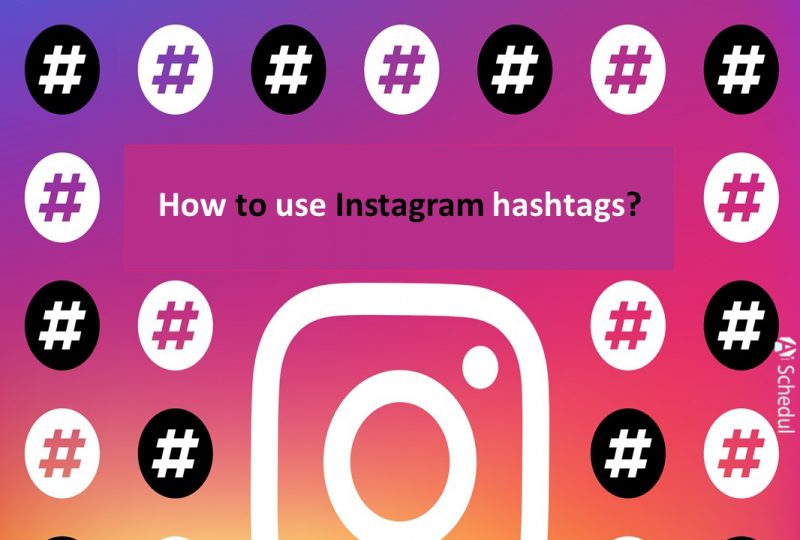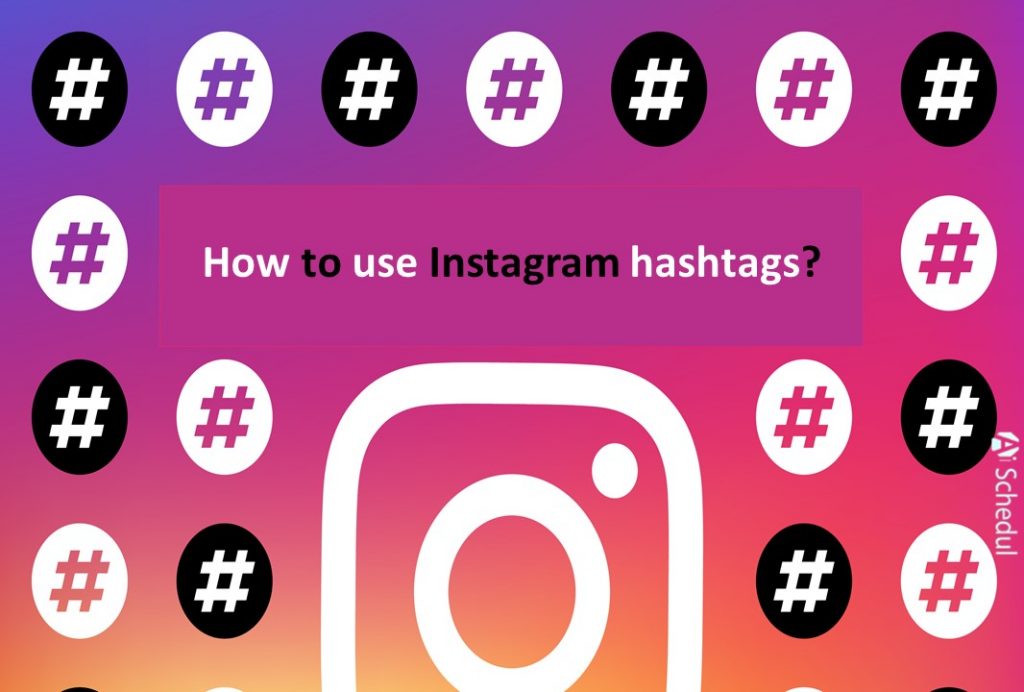 How to use hashtags on Instagram?  
In fact, to get the best results, you need to decide how many hashtags and which ones you should use. So it is important to know the answers to the questions below before you make your decision about the matter. 
Firstly, How many types of hashtags do you know?
Well, there are 3 main types of hashtags you should know about. 
1. Community hashtags   
Community hashtags are aimed at discovering people with the same interest as yours. Thus, you can build up a community loyal to your business. 
If you are looking for some ideas of what hashtags are considered the best community hashtags, you can take a look at the following list.
Your product or service

Your niche in your industry

Instagram communities in your industry

Special events or seasons

Locations

Daily hashtags

Phrases relevant to what you do

Acronyms

Emojis
2. Branded hashtags

 
Creating your own hashtags that you only use for your brand or company are called Branded hashtags. 
In other words, these unique hashtags are perfect for promoting your Instagram profile, getting recognized by others, and also encourage people to create UGC for you with branded hashtags.
3. General hashtags
You can look for hashtags that are generally popular on Instagram and suit your campaigns. These are normally most-liked hashtags or seasonal-hashtags used, for example for holiday campaigns.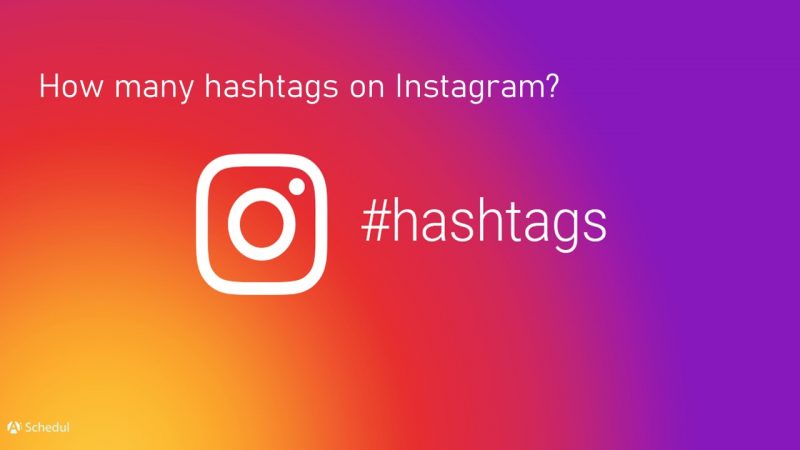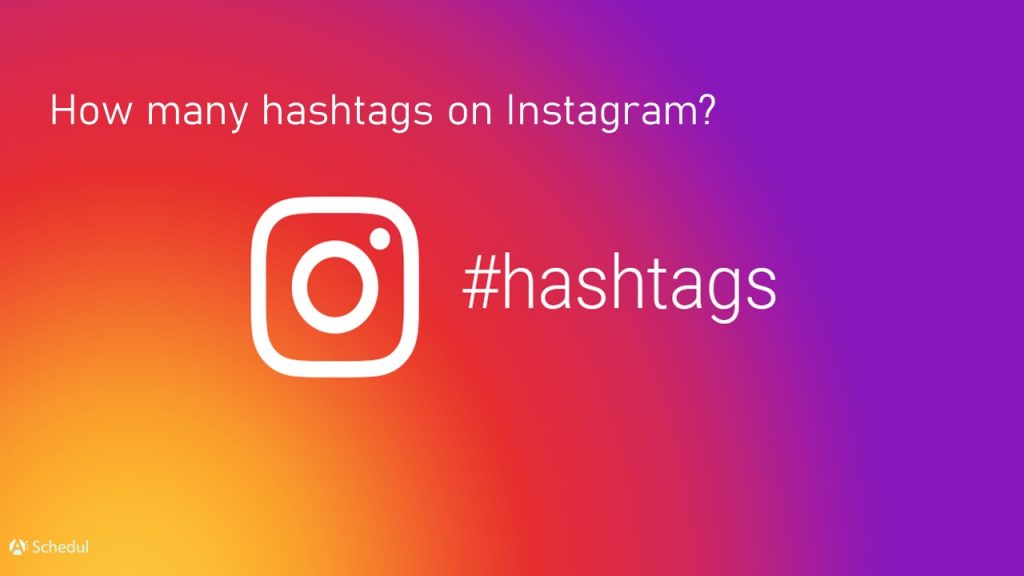 How many hashtags should you use on Instagram?
Instagram allows you to use up to 30 hashtags for each post. However, that doesn't mean 30 is the perfect number for each of your posts. 
Moreover, successful brands normally use up to 5 hashtags. This helps you target your audience and improve your performance. 
Finally, it is advisable not to crowd your captions. So what most of the users do is include hashtags in their first comment.
Conclusion
Using the right hashtags relevant to your content is a simple and effective way to grow your audience. In conclusion, the right Instagram hashtags are a great tool to increase your engagement rate and get discovered by new people.