Do you want to organize your Instagram highlight covers and make them look more cohesive with your theme and feed?
Instagram highlight covers make your page look more authentic and cute, 
Instagram is all about visualization; spend more time on collecting your Instagram highlight covers as well as your profile picture and your feed, if they all harmonize commonly, you will draw more users to your page. 
So keep on reading because, in this article, we are going to show you how to customize one-of-a-kind highlight covers for your Instagram page.
Let's jump right in! 
How to categorize Instagram highlight covers?
First thing first, choose what type of highlight cover you like to choose.
Some people like to pick simple colors for their covers and some prefer cute little symbols for each highlight.
You can categorize each highlight and add your favorite stories from your archive to each.
Let's see some examples to clarify the subject. 
For example, if you post your gym sessions on your Instagram stories then you can have a highlighted category as" workouts" or "fitness" and create a cute cover for it like the photo above.
If you want to keep it simple you can also create simplistic icons and write your topics on them using various fonts.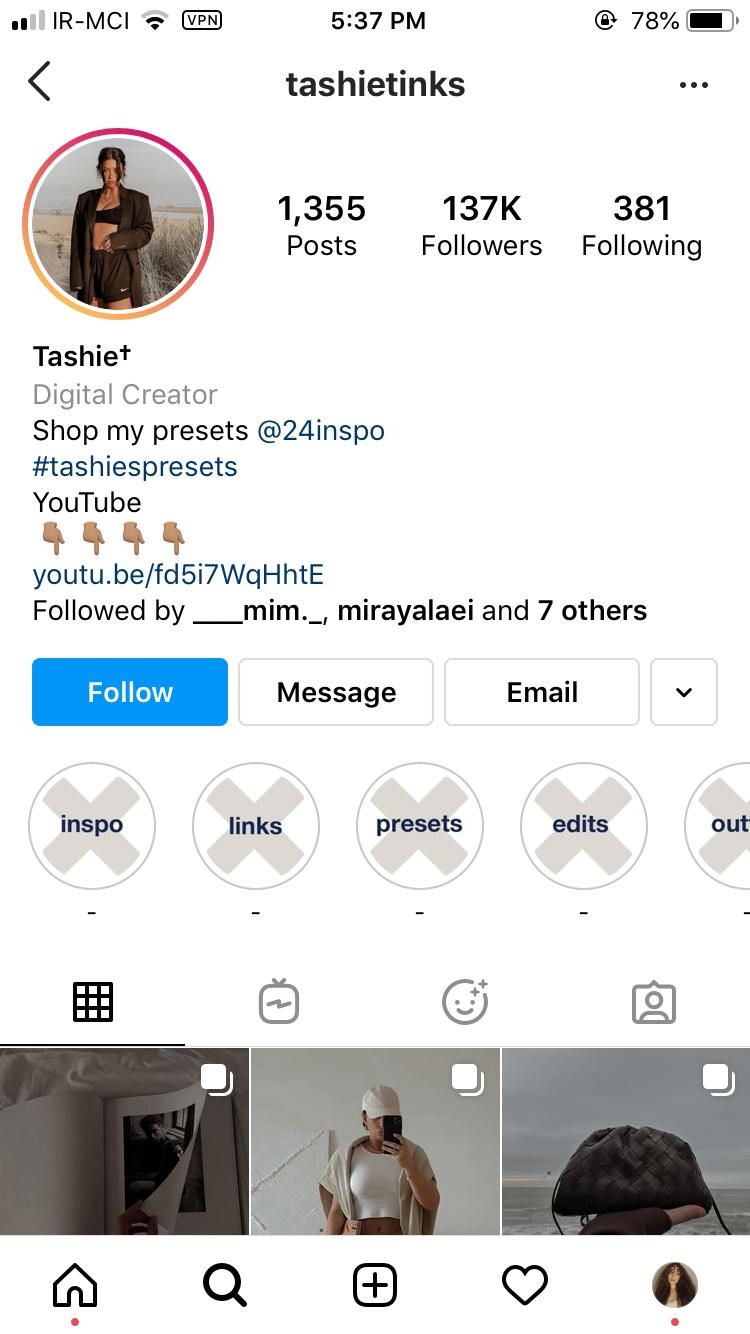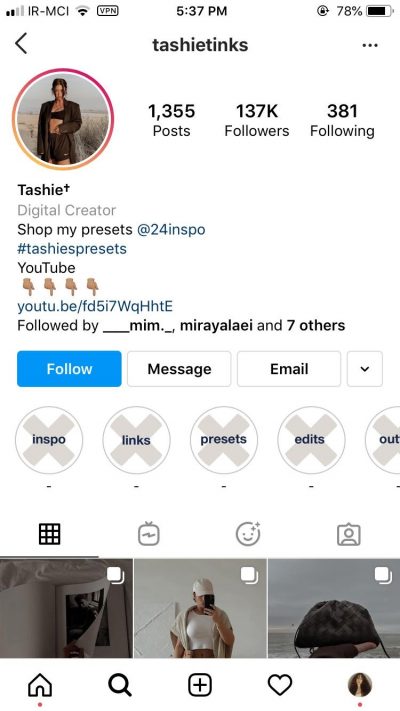 And if you don't know how, then we are going to show you a step-by-step guide on how to categorize your Instagram highlight covers and give you some ideas. 
How to make Instagram highlight covers for free?
If you don't want to spend much time and looking for the easiest, fastest way for a highlight cover, go to Flaticon, a free website where you can find tons of Instagram icons.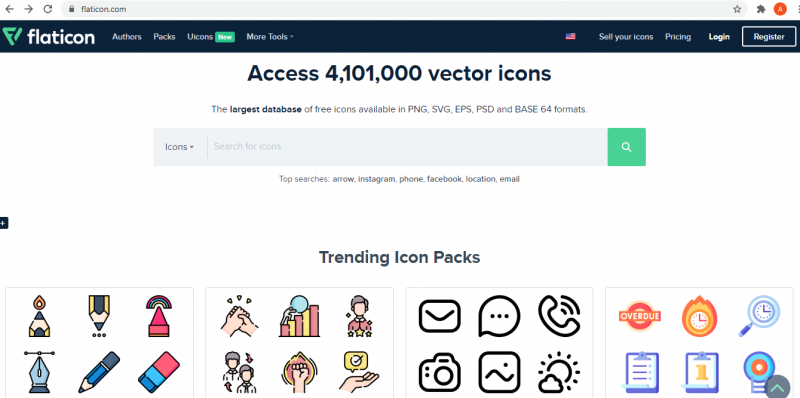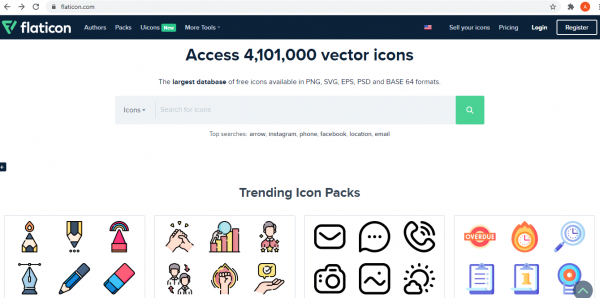 Simply choose one and you're good to go. 
If you can spend more time creating highlight covers,  use Canva.
Create Instagram highlight covers with Canva.
1- Start by opening Canva Website, there are a lot of photo templates, as you can see,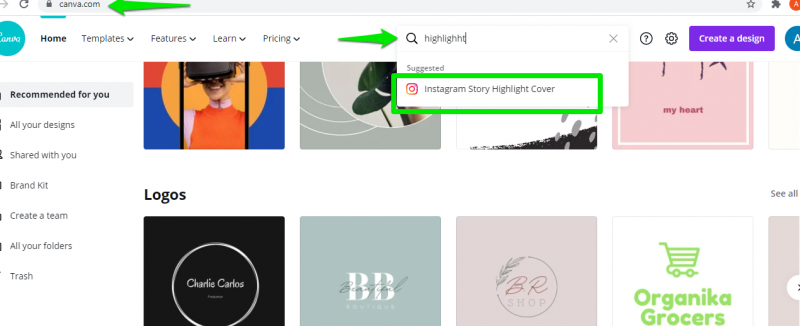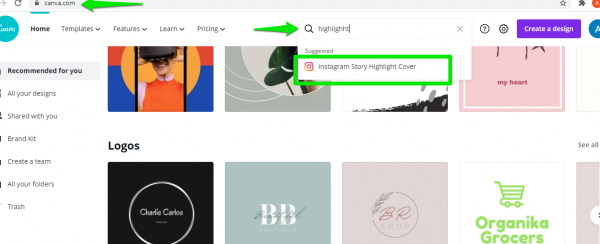 2- Search Instagram highlight story cover; you can also use these templates for your daily Instagram stories as well.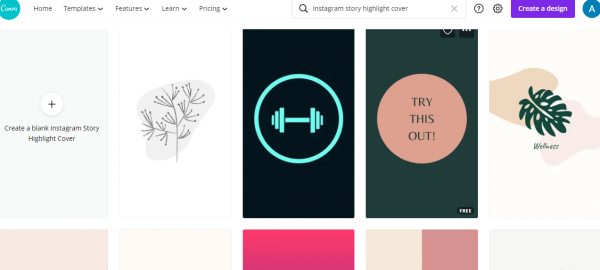 3-Choose one by your preference.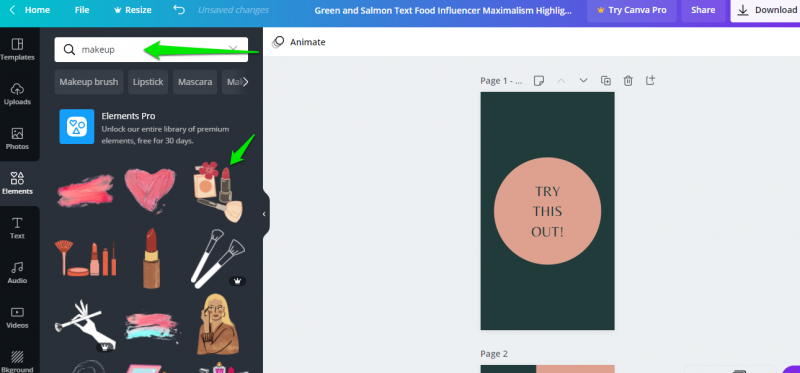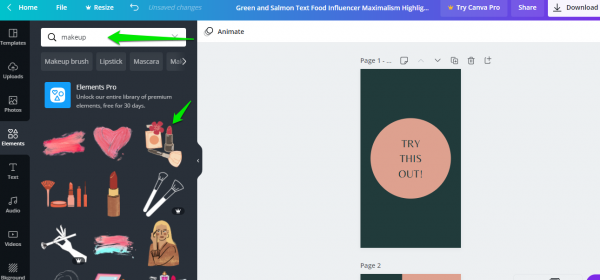 Now that you chose your templates, you have multiple options to create a cool highlight cover; for example , if you like to use logos for your cover, then click on Elements and type what you have in mind. 
So let's create a highlight cover for makeup looks now together.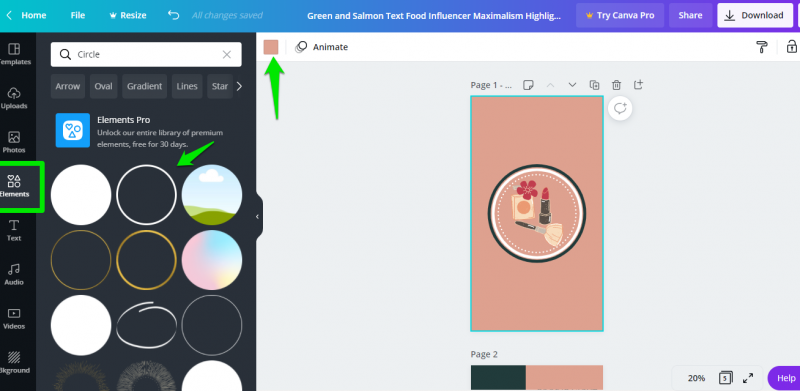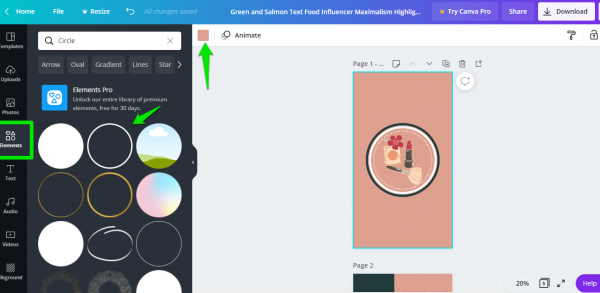 You can also change the background colors by simply clicking on the little color square on the top. 
Also, in the element section, you can find any logo or designs to create a more polished cover.
As you see, we chose two circles and a logo, and our cute highlight cover is done! 
All you need to do is downloading the photo for free and applying it to your Instagram highlights. 
More Instagram highlight cover ideas 
If you happen to not like the Canva logos or couldn't find what you were looking for, then no worries, you can find anything on Google!
For instance, if you want a cover for your trips and travels, type Airplanes icons on google.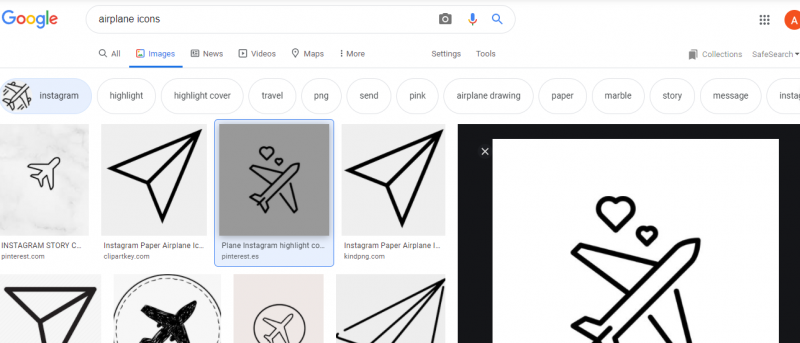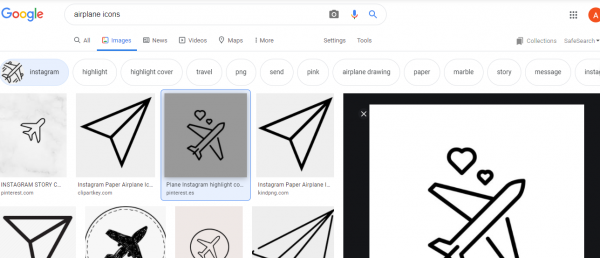 Save your chosen photo. 

Upload it on Canva.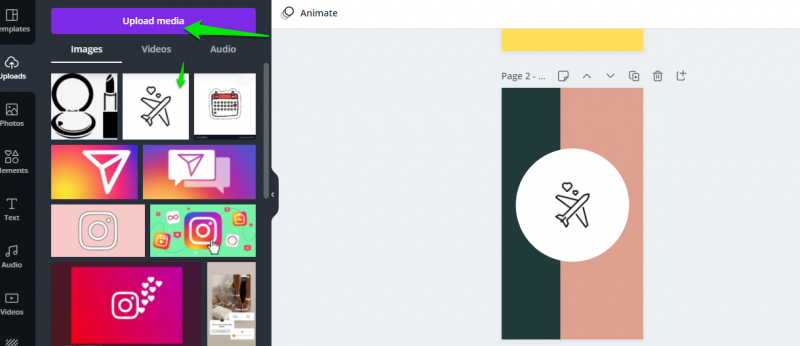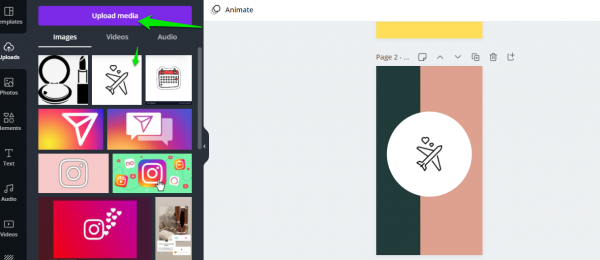 And that's it, design your own cover.




Instagram highlight cover ideas

Some people like to use simple colors only or with just a short text on the cover, which you can also make with Canva.

If you already used all these methods and are still looking for new ideas for your highlights cover, then you can find new samples on Pinterest.

Marble Instagram highlight covers 


Illustration Instagram highlight covers
Tips: To download  Instagram stories and to organize your posts in an efficient way, use AiSchedul.
AiShedul is a great tool for Intelligent post scheduling, content linking, social monitoring, and campaign tools for Instagram marketers.
To wrap it up
By reading this article, you got new ideas for your Instagram highlight cover and how to create unique highlight covers.
Start categorizing your Instagram feed and make it look more polished using the mentioned tips in this article.