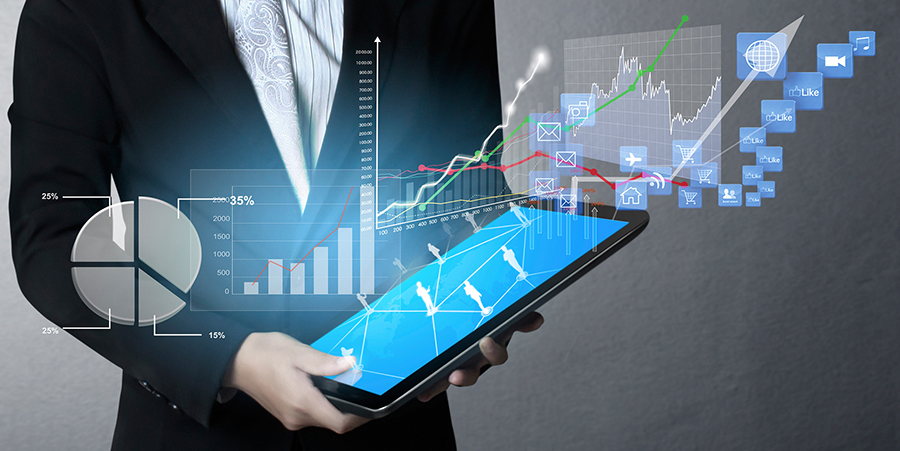 Introduction
(Instagram link in bio)
The importance of Instagram-bio is to the extent that some large companies are looking for some tools to make more Instagram links in bio and attract more people by adding more Instagram links to their bio.
This is a great way to get Page followers to the desired address.
Keep in mind that your biography section is the only place where Instagram allows you to put a clickable link.
So try to make the most use of this opportunity.
Of course, if you have more than 10k followers, you can also place links in your story.
Provided you have more than 10k followers and have also changed your profile to Instagram's business profile.
And if you would like to have more than one link in your Instagram-bio at the end of this article, we will present 5 of the best bio-link tools that you can easily overcome the limitations.
First, we will teach you how to add links to your Instagram biography.
How to add Link on Instagram biography?
Click on the human icon at the bottom of your Instagram page to enter your profile page on Instagram.
Click the Edit Profile option.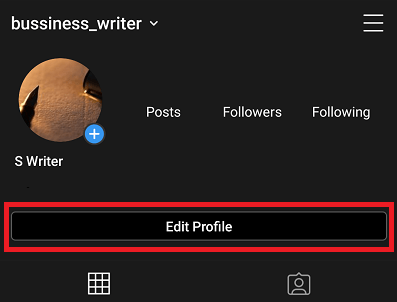 Clicking on the profile edit option will take you to the next page as shown below where you can edit your profile photo, name, username, Instagram biography text, and more, You must use the "website" box to post a link to your Instagram-Bio.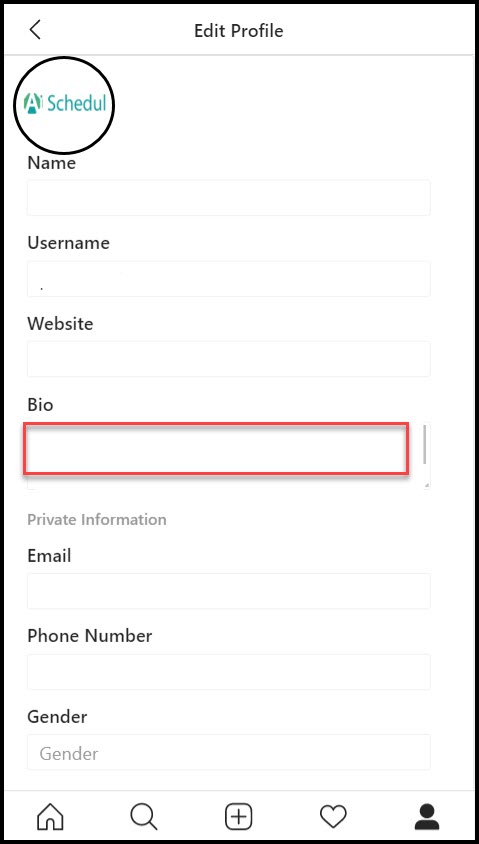 Now you can very easily enter the site address in the box for the website we mentioned above to make it very easy for the user to navigate to the page you want.
Remove the restriction of Instagram link in bio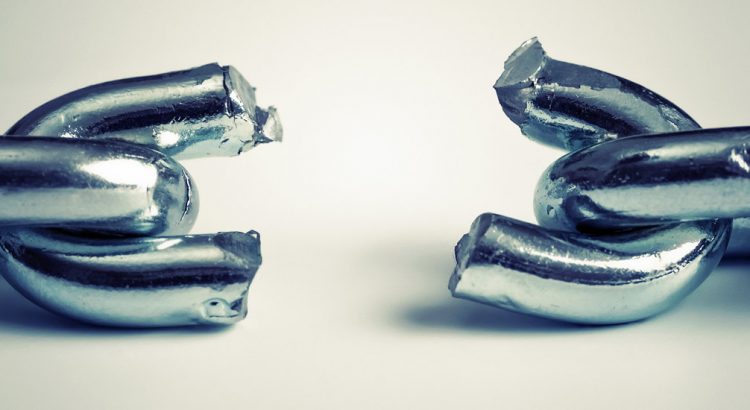 Well, as we said, on Instagram the only place where the link can be clickable is Instagram_Bio and you can only have one link in this section.
But if you are one of the many social networking profiles whose business relates to these networks and you want to drive your followers there or for any reason you want to have more links on Instagram you can use the following tool to add multiple links to your Instagrams' biography.
1- AiSchedul
Click here first to enter the site and register.
Click on the "start free today" option to start the registration.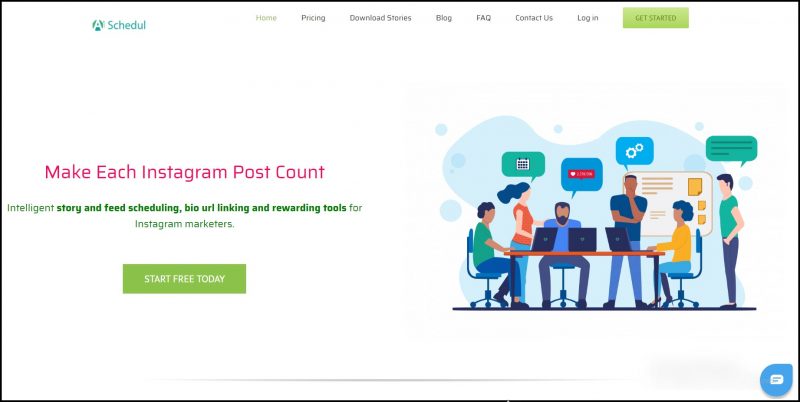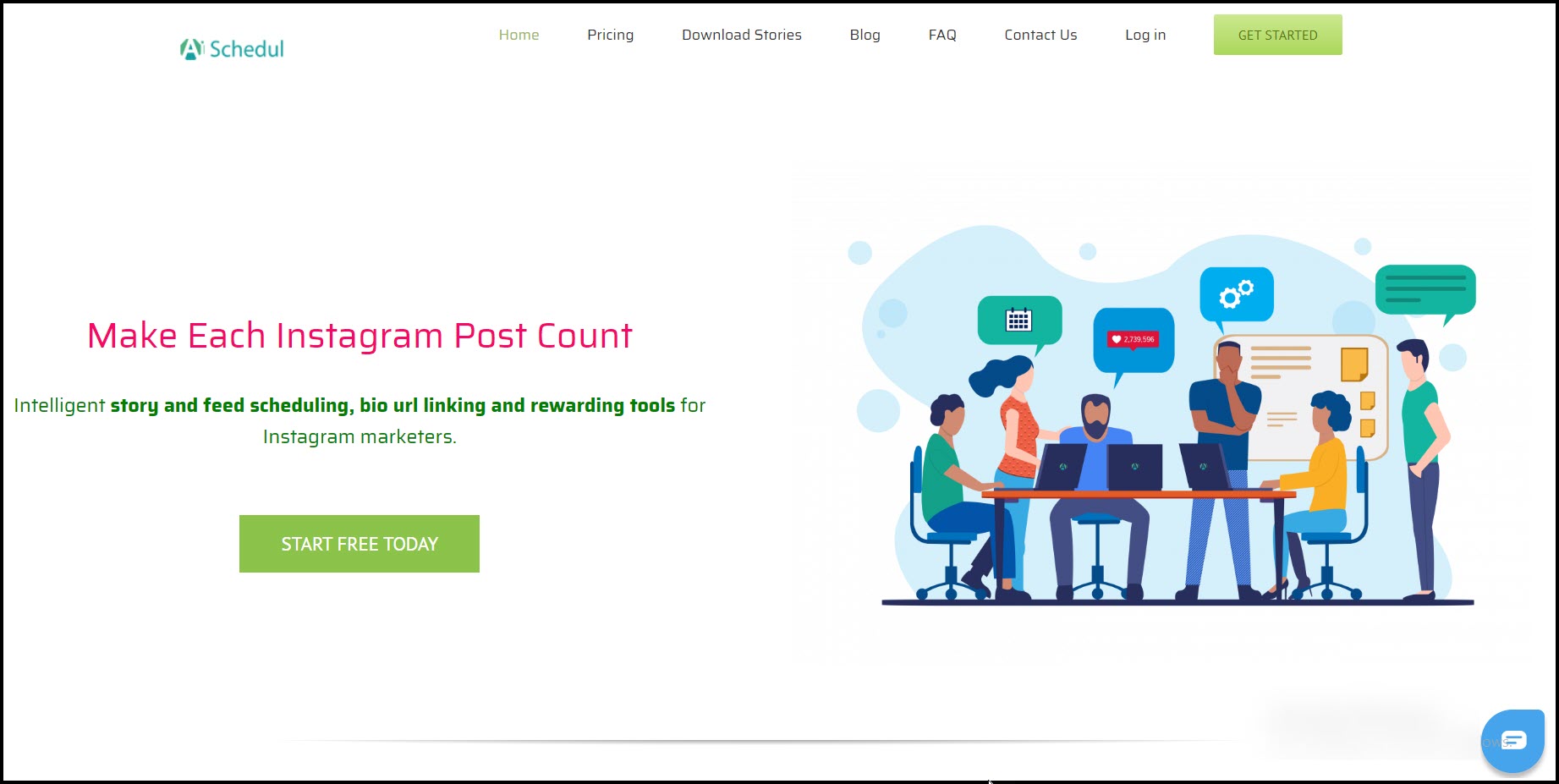 Enter a name and a valid email and password on the new page.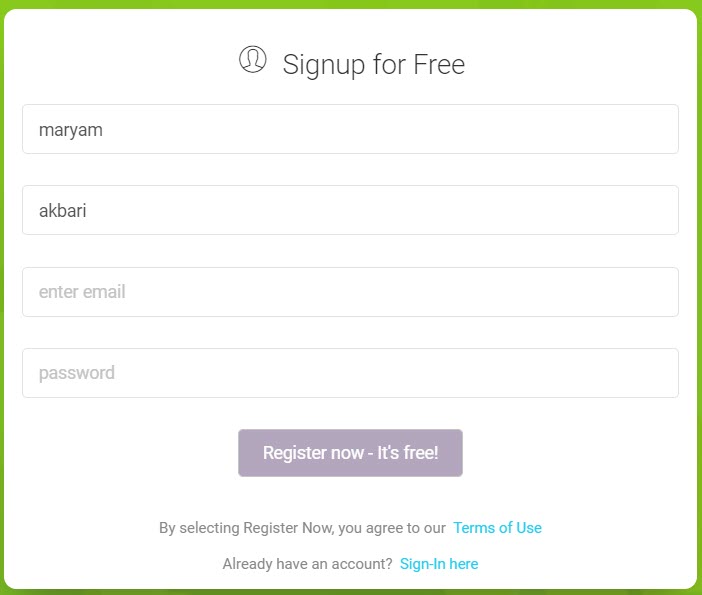 Your registration is now complete and you will be taken to a page called Dashboard and you can add your Instagram account to this page.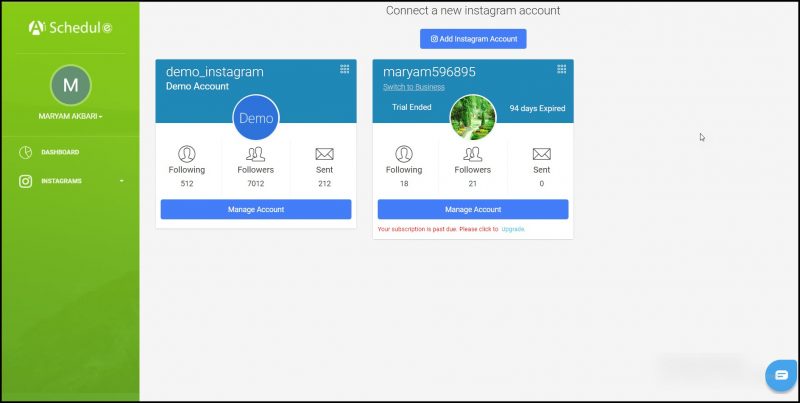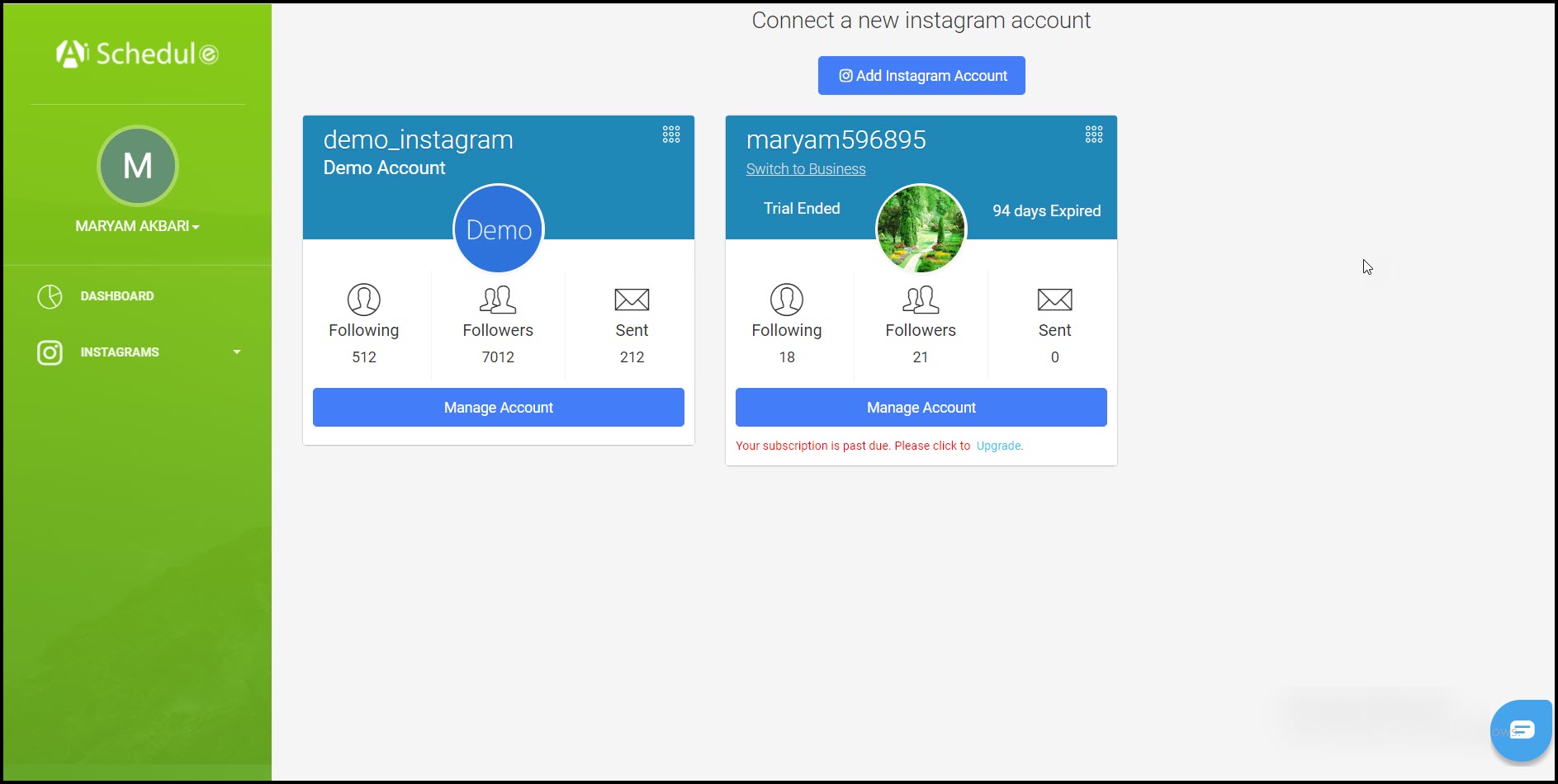 The second step is adding your Instagram accounts:
Click on the Add Instagram account option to add your accounts.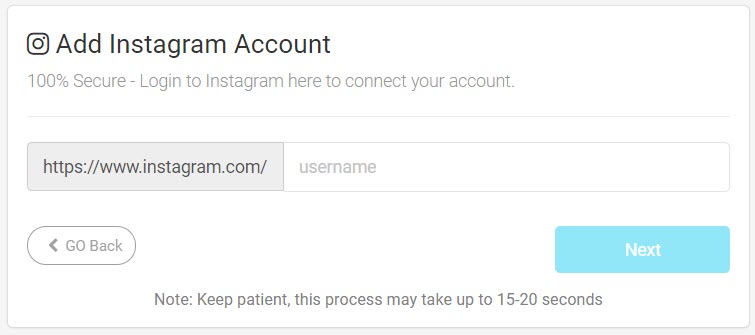 Enter your Instagram username then choose the country and city where you live.
Your account is now added to the dashboard page and you can manage it.to add Instagram links in bio click on the manage account option.
Then select the Bio-Link option.
To add a link choose the social network that you want and enter the link of it.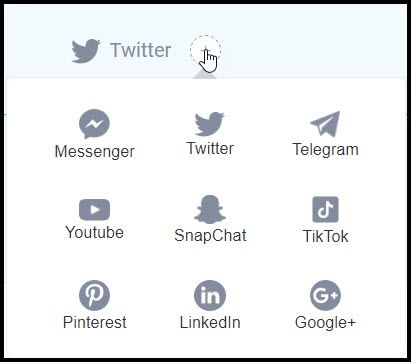 After you've added the links you want, AiSchedul will give you a link to copy and paste into the Instagram biography.
When a user clicks on this link, it will be redirected to a page where all your links are located.

You can simply create a page full of clickable links in your biography.
In addition to adding links through this tool, you can take advantage of other features included below:
Schedule Content
Reward Post
Multiple Bio Link
Multiple Account Posting
Automated Deleting Posts
Post Galleries
Basic email support
Safe & Secure
2- Link My Photos
Using LinkMyPhoto Tool, you can link up to several Instagram accounts using this tool.
You can use this tool for free, in which case you can only link to 3 images and link them together.
But if you use the paid version of this tool you can link to your images without any restrictions.
the silver version of this tool is $ 5 and you can create an active link without limitation.
The gold version of this tool is $ 10 and allows for the management of 5 accounts.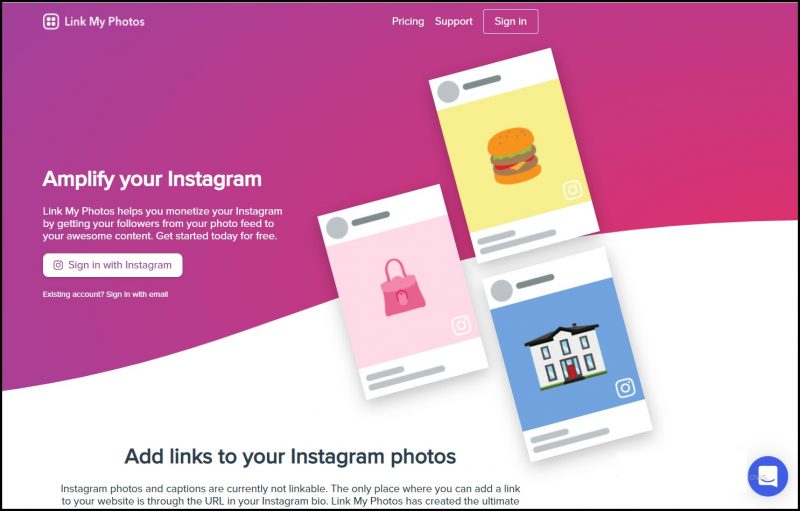 3- bitly
Using the Bitly website, it creates short links that are recognized in the Instagram- bio section.
You can enter the link you want on this website and use the short link generated in the Instagram- section which is clickable.
You can use this link in the caption of your posts, but these links are not clickable in this section, but since they are short links it is easy to keep in mind and users can easily remember them.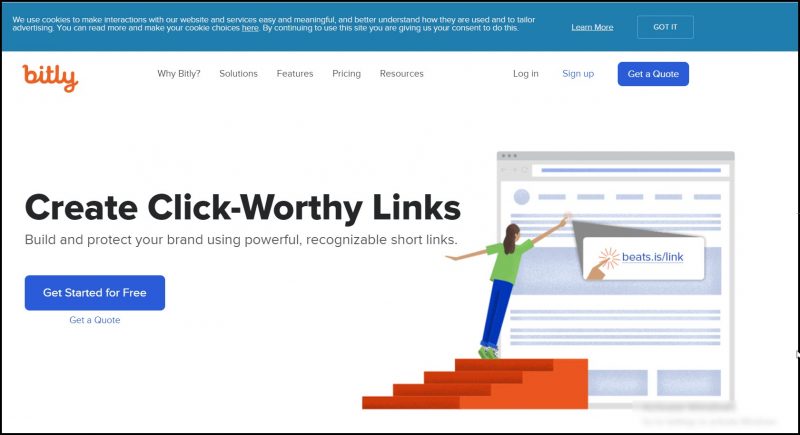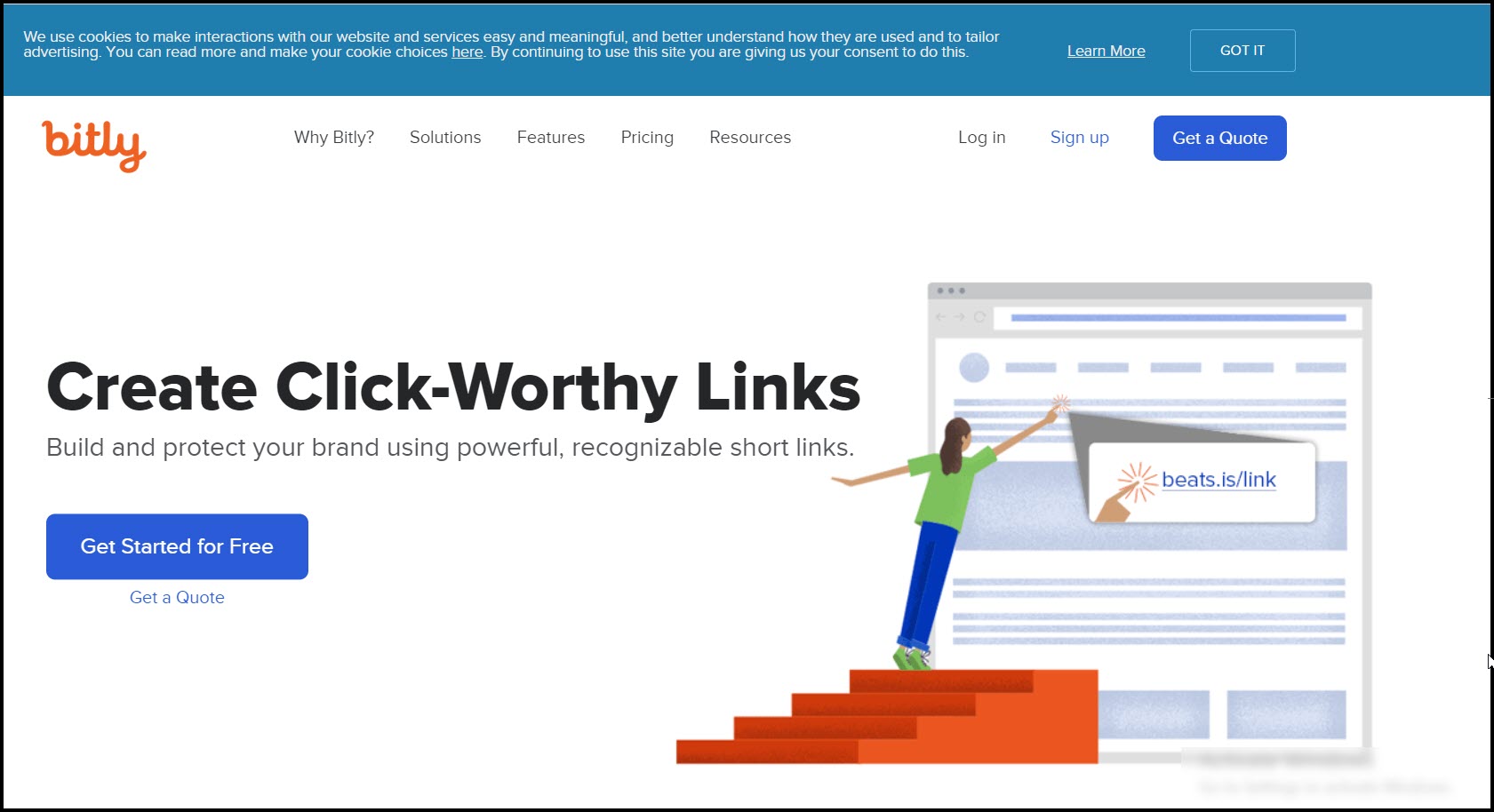 4-LNK.BIO
First, go to https://lnk.bio and sign up.
There are two ways to register, both of which are very easy.
The first method is to sign up by email, just select the LOGIN VIA EMAIL option.
Enter your email and choose a password.
You can log in with the same email and password.
Next, you need to enter your own Instagram ID.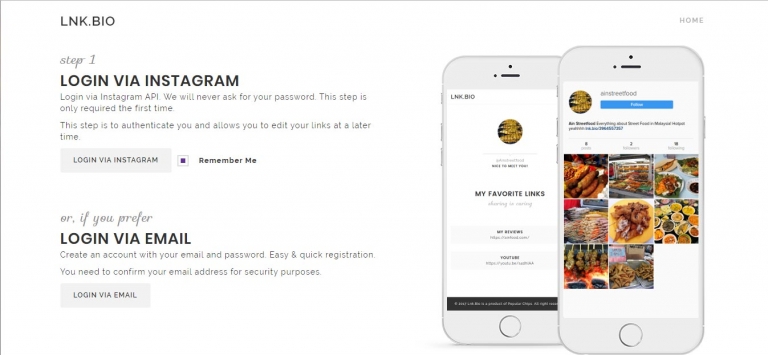 In a second way, you don't need email and password and you can log in via Instagram very easily.
Sign up via Instagram
To do this, click on the LOGIN VIA INSTAGRAM option to enter the following page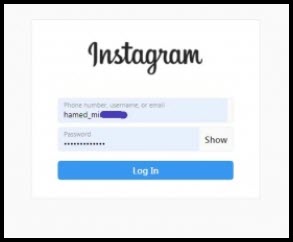 Enter your Instagram ID and password and click on log in.
Next, you will see the following page if you have enabled Instagram's two-step login.
You should enter the code that Instagram has sent to your mobile number in the box.
And if you don't have a two-step account login, you will enter the next step.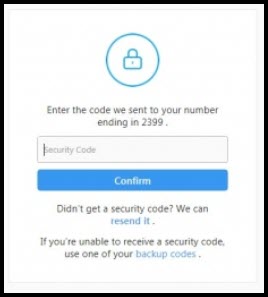 Finally, after entering the code and clicking on the Confirm option, you will be taken to the following page.
Here Instagram wants you to confirm that LNK.BIO is allowed to log in to your account.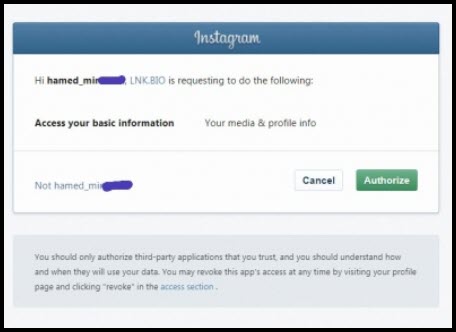 Here you have to click on Authorize to link to the site on Instagram.
And the registration is done, you can now use the site features.
Well so far the registration process is complete and this site will provide you with a link.
Now just post this link in your Instagram -Bio.
When a person clicks on this link it will be redirected to a page where all the links you want are there and whichever one you want can click on the page.
All you have to do is add your own links from the ADD A NEW LINK section.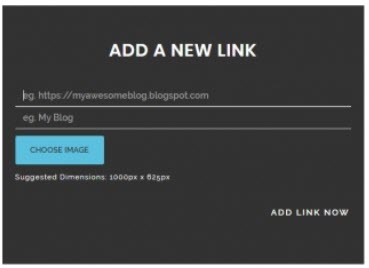 Enter the main link you want in the first box. Part II Enter a name for this link.
And by clicking on the CHOOSE IMAGE option you can also select a photo for your Link.
5-Later
Click here to start registration and we will explain the next steps.
Later is also one of the tools that you can add links to your products in your posts that will lead users to your landing page by clicking on them.
This means that through Linkin.bio any of your Instagram posts can direct users to specific pages of your website.
By building this link between Instagram and your website, you can help your viewers quickly and easily get the products or information they want by scrolling through your Instagram.
Once you have done all of this, you should remind your followers to click on your bio link. In fact, a simple Call to action story in your posts can work well.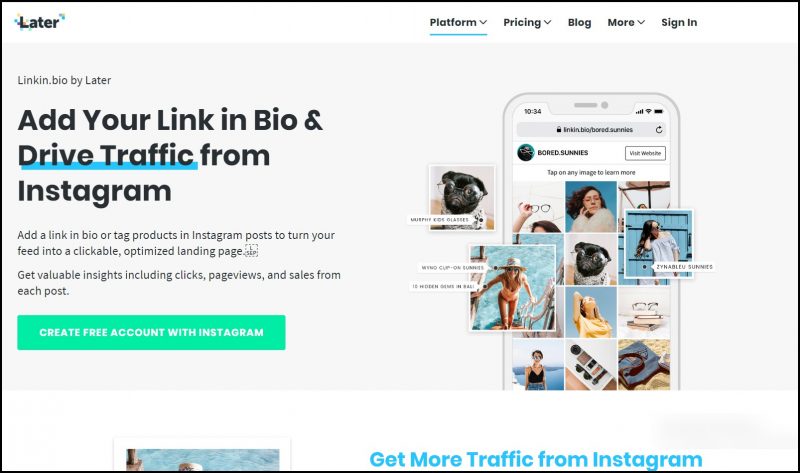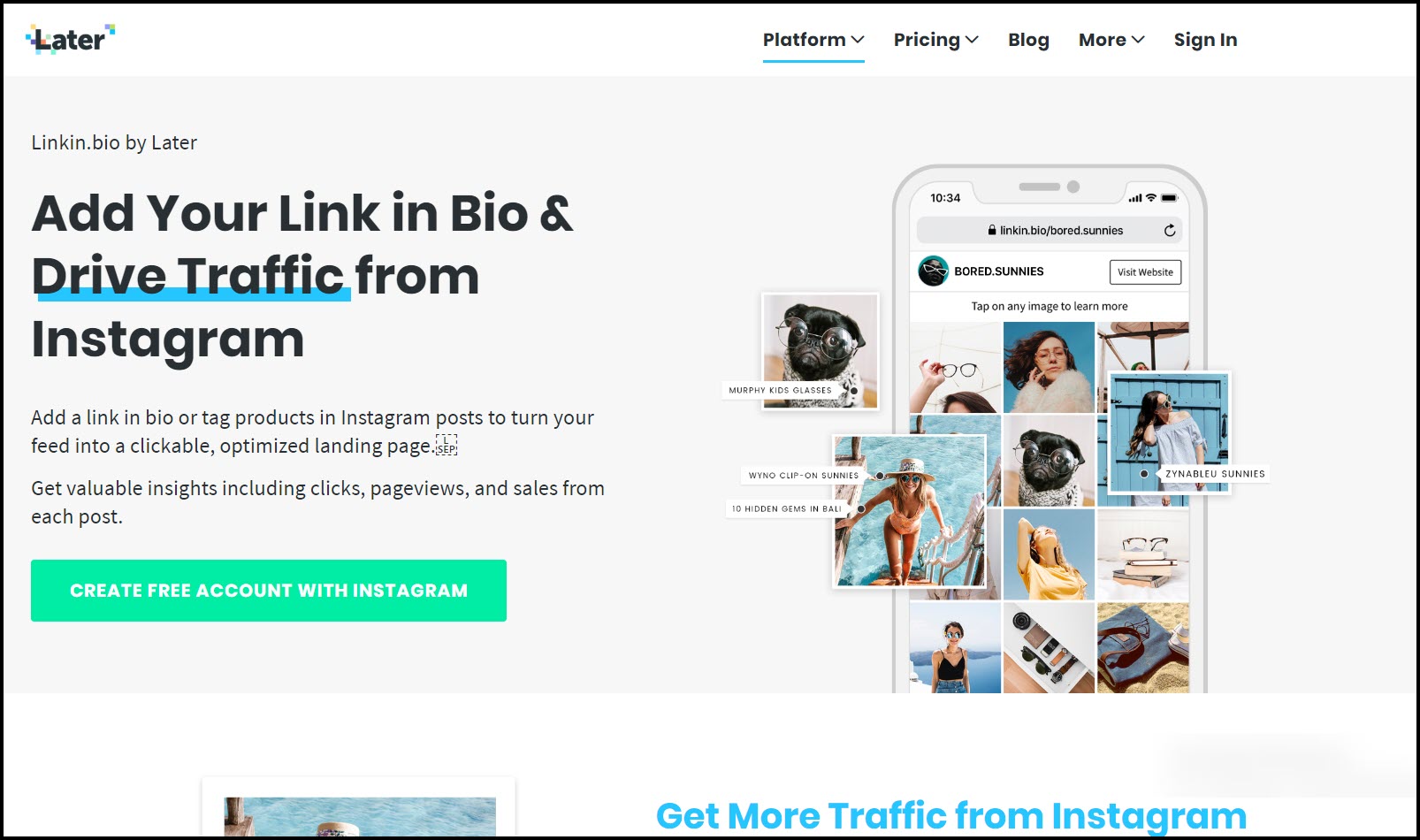 Summary: Like other social networking strategies, we recommend using Bio-Link Tools to lead your users and followers on Instagram to your website or other profiles by adding the Instagram link in bio.
Your experience and opinion?