Investing in an Instagram marketing service can help your business in many ways; you build brand awareness, increase social media engagement and interact with followers and customers.
If you don't have a strong Instagram profile, your reputation won't seem professional. 
Artists, musicians, public figures, designers, chefs, photographers, lawyers, name it, whatever your niche or specialty, you need a solid Instagram.
Time to choose a social media service to elaborate your business!
How to use Instagram for marketing your service business? 
In addition to social credibility and business expansion, there is an excellent opportunity to monetize the platform through referrals, brand partnerships, conversion, etc. If you can successfully establish yourself on Instagram, the doors will start to open for you.
That sounds good, right? While the Instagram megastar makes it look easy, there are a lot of blood, sweat, and tears to create a thriving Instagram profile. Not only do you need to focus on reliable content and a hashtag strategy, but you also need to schedule the hours required for your users on the platform to generate more interest and notoriety for your account.
Tired of thinking about it? Well, you are not alone.
 It is quite understandable that you spend hours searching for users in your target audience, interacting with them and their content, and then replying to them is not at the top of your to-do list. With so many other things to deal with, it can be quite overwhelming.
Don't be afraid; there is a solution, and also a popular one. Instagram growth services are here to save the day, taking control of your hours spent interacting with new users on Instagram so you can refocus your workflow and save your time.
Without further due, here are the best Instagram growth services and tips to end the year.
Tip: Make sure your account is set to public to get better results.
Okay, let's take a look at the best Instagram marketing services in 2021!
Top 5 Instagram marketing service
To make your decision a little shorter, we've put together this ultimate pick list for the 5 best Instagram marketing services. These services are the cream of the crop, and you should definitely consider using one.
Not only we will introduce you to the best growth services on the market, but we will tell you a little more about each type of growth service you can choose from and how to get the best results.
1.AiSchedul  Instagram marketing service


The best Instagram marketing service that we recommend everyone using is Aischedul, a web-app based that comes with multiple fascinating features that lead to Instagram growth and more sales on your business. 
A good Instagram growth service can be a lifesaver, but a bad service can be a nightmare. With so many Instagram restrictions and shady business services, choosing the right growth services is challenging.
With Aischedul, publish and promote your content where your target audience is most likely to see it, post on your feed and stories frequently, and grow your account fast and easy.
Some of AiSchedul features are:
Hashtag monitoring

Feed and stories

scheduling

( months or weeks in advance)

Adding multiple links to your Instagram bio (Facebook & YouTube channel, website. etc.)

Automate a contest or

giveaway

.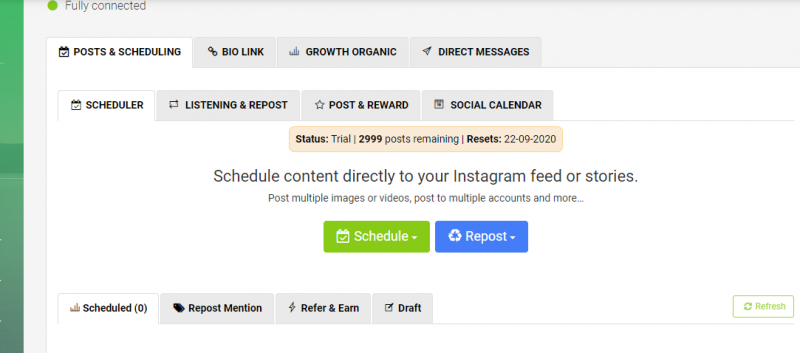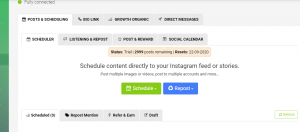 Above all, choosing the right growth services is difficult with so many Instagram restrictions and shady business practices. You may have a bad reading experience again, and that's not uncommon.
2. Brafton Instagram marketing service
Brafton's team creates great content; their approach to content marketing is as complex as the industry itself. They tell your story in a way that will resonate with your audience through all the right channels.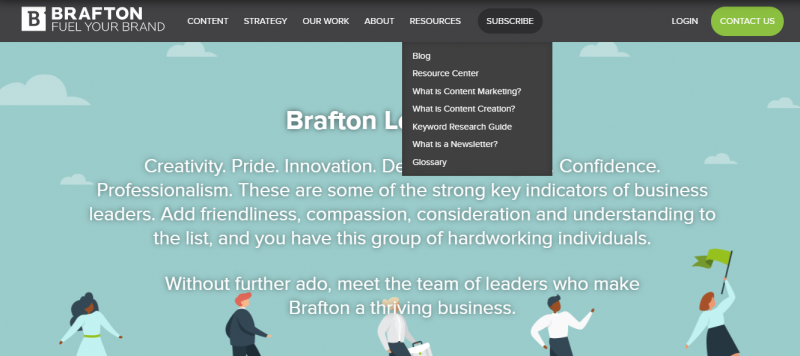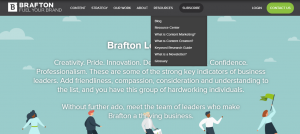 Brafton team provides you with : 
Content creation services

Graphic design services 

Content marketing strategies 

Social media marketing services (Facebook, Twitter, Instagram, Google+, LinkedIn, Pinterest, YouTube )
3. Nitreo Instagram marketing service
Coming to number our third choice, Nitreo is a top-tier option for gaining real followers on Instagram. Nitreo works through your goals to connect with users in your ranks, leading them to your profile.
However Nitreo is not a fully managed service, it still offers competitive targeting options and attracts valuable users to your account. It isn't easy to find a responsive service and dedicated to your success, and we can definitely say that Nitreo is.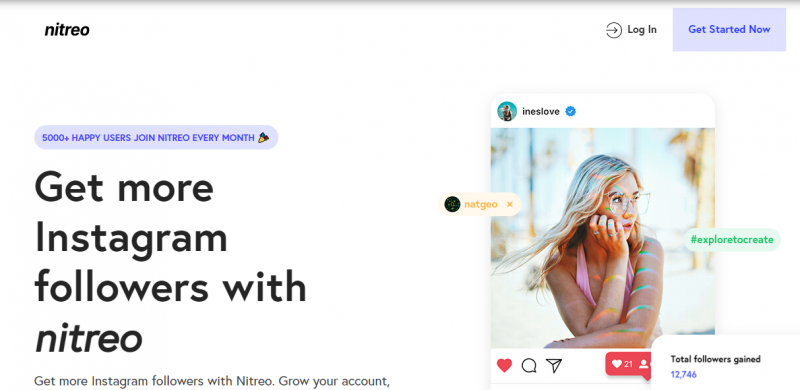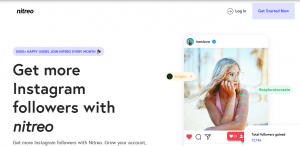 Nitreo features include: 
 Post Engagement

Increase your followers

 
4. Growthslio Instagram marketing service
Growthsilo is also a fully managed Instagram growth service, which means that you will enjoy the results at all times if it is excellent than the ones you would see on Growthoid.
A significant advantage of Growthsilo is that your setup process is super fast, and you will start to see your account manager taking action on your account shortly after you start. It's a good sign that Growthsilo cares about your account and wants you to achieve great results.
In addition to its simple start-up process, Growthsilo will focus on its guidance instructions for people in your target audience to look at your account and follow you. 
The higher your engagement on Instagram, the more your content will be displayed and noticed. This is one of the most significant benefits of using a manually managed Instagram organic growth service.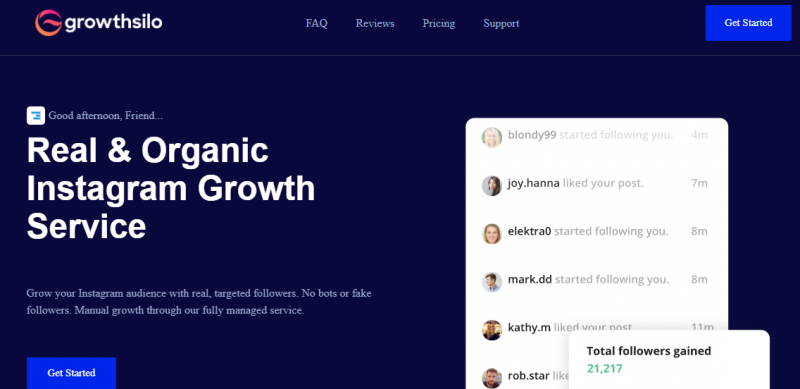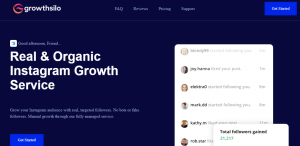 Growthsilo features
Monetize your Instagram account

Increase your Instagram followers 

Dedicated Account manager
5. Web FX Instagram marketing service
Web FX is a great platform to develop your Instagram followers.
 When it comes to Instagram, you also need an eye-catching image that drives users to like or comment; the Web FX team provides you with a social media expert that creates monthly posts on your behalf.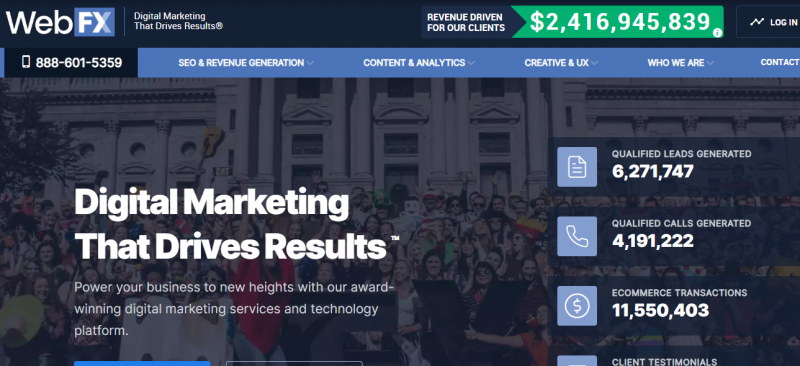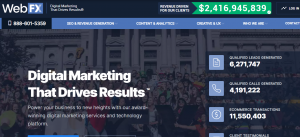 Web FX features
 One of a kind content creation

 Custom, professionally-designed images

Transparent monthly reports

Daily monitoring
Conclusion 
In this article, we talked about the top 5 Instagram marketing services in 2021 that take your Instagram account to the next level; we recommend AiSchedul as it comes with multiple features that you need daily to use Instagram. 
In conclusion, if you use these tools in conjunction with one of our top 5 Instagram growth services, there is no doubt that you will be absolutely delighted with their results. These tools can help you improve your profile and content and keep you informed about how your account is performing.