With more than millions of business profiles on Instagram, this social media platform is a prime hub for businesses and hence, Instagram marketing is a necessity in any campaigns.
What does your Instagram marketing require? 
Along with that noisy sound, how do you know that your business will get heard? The simplest answer would be by having a killer Instagram marketing plan! Since Instagram is mainly a visual platform, having an effective set of Instagram marketing strategies will help you gain a strong foothold over your competitors. Read on to find out some of the best ways through which you can boost your Instagram business.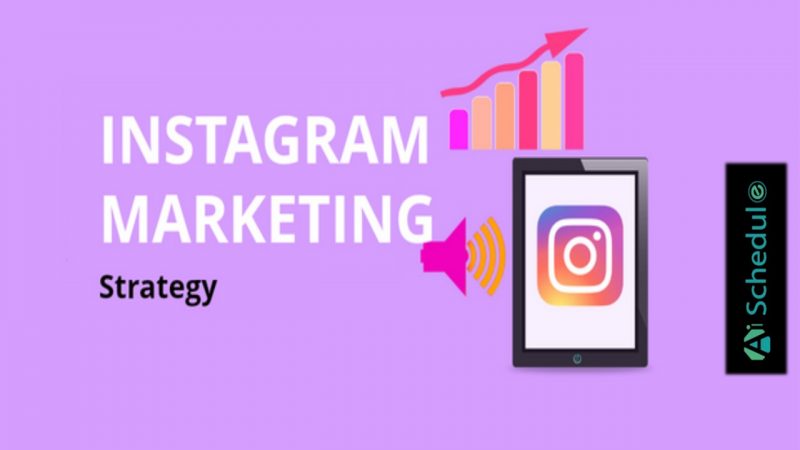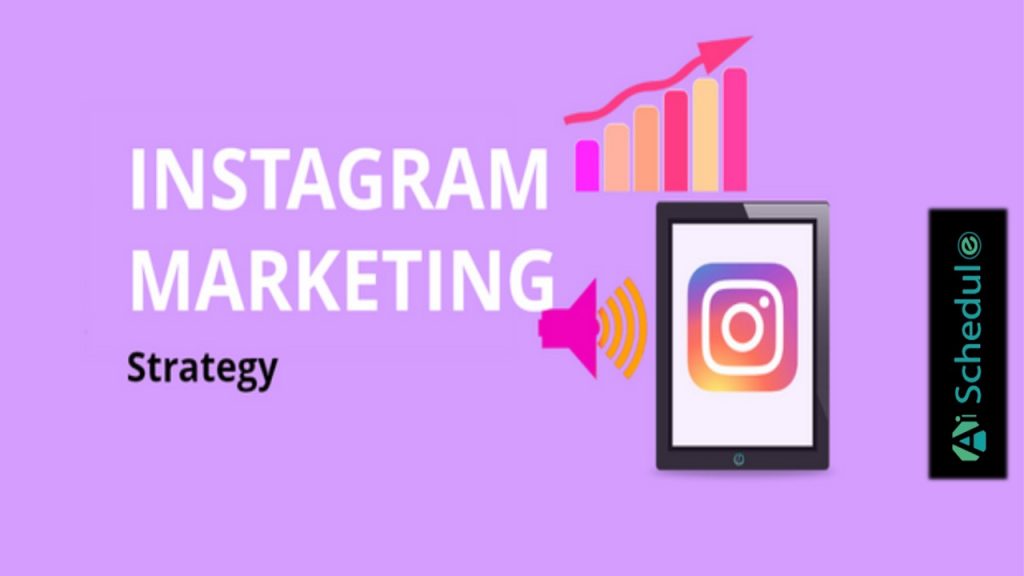 What is a good Instagram marketing strategy?

 
A good strategy for achieving Instagram success is to create a presence on the platform for customers, followers, and fans. You can do this by creating an official account for your business, or you can hire an experienced Instagram marketing agency to build a brand ambassador account that will act as your spokesperson and reach out to your target audience across different social networks. Remember that a strong Instagram presence does not come for free. It requires you to invest in different platforms and paid strategies such as pay-per-click advertising, video marketing, and even testing and tracking your competitors' strategies.
A smart and highly recommended strategy that many businesses are opting for is hiring an Instagram marketer who can leverage the visual platform to promote your business profiles and drive traffic to them.
Moreover, this is especially helpful when you have multiple business profiles that need promoting and do not have an official Instagram account. The Instagram marketer will build one for you, promote your business and further empower you by offering customized content to promote your brand. This is one of the most effective Instagram marketing strategies and can help you achieve instant results!
Why do you need an Instagram marketing strategy?

 
Need more traffic? Get help getting targeted leads, traffic, and sales. If you are looking for a relatively untapped market, then Instagram could be an ideal place to do business since it can allow you to reach people who are most likely to become your customers.
What are the top 20 Instagram marketing tips to develop the right strategy? 
Suppose you desire to drive organic growth to your business and generate substantial online profit through the medium of social media. In that case, you should develop a workable strategy for Instagram marketing. It is important to follow these rules to get the most benefit out of your marketing efforts. This article will guide you on the right path with 20 recommendations and tactics you can use right now to improve your Instagram marketing strategy.
1. Switch to a business profile
Instagram provides its users with three types of accounts: personal, creator and business.
The first one, which has a self-explanatory name, should be chosen by those who are just using Instagram as a way of connecting with friends and families. However, the creator account is, used by influencers and other types of content creators.
On the other hand, a business account is what you need to be taken more seriously. This makes you look more upright and reputable, as well as other benefits that you need to derive.
Here are some of its major plus points: 
Like other types of Instagram accounts, you will also have access to all the features of posting on feed, stories, and IGTV, along with some more features such as the ability to run ads.

Another thing is your access to "Instagram Insights" which helps you analyze your performance in Instagram marketing. 

Your audience will be able to contact you easier, use the tags in your posts, and have a video chat with you via direct messages.

Overall, using shoppable posts, secondary messaging inboxes, and call-to-action buttons will be a lot easier and far more effective. 
2. Learn more about your target audience
Have you ever wondered when to share your content in addition to what to share? Keep in mind that creating content and good post timing depends on how much you know your target audience. 
Data analysis can help you with the following things about your audience: 
Their age 

Their location and time zone

Your marketing set of goals compared to their interest. 
3. Optimize your profile using Instagram bio 
150 characters may not seem too many, but its impact on your audience's first impression is more than that. 
Here are the features you can include to convey your brand personality. 
Your name

Your username

The link to your website

Category

Contact info

Call-to-action buttons
4. Get more recognizable with the right profile photo
For most brands, it is advisable to use your logo as your profile photo. Not only does this make your account easier to get recognized, but it also provides you with credibility.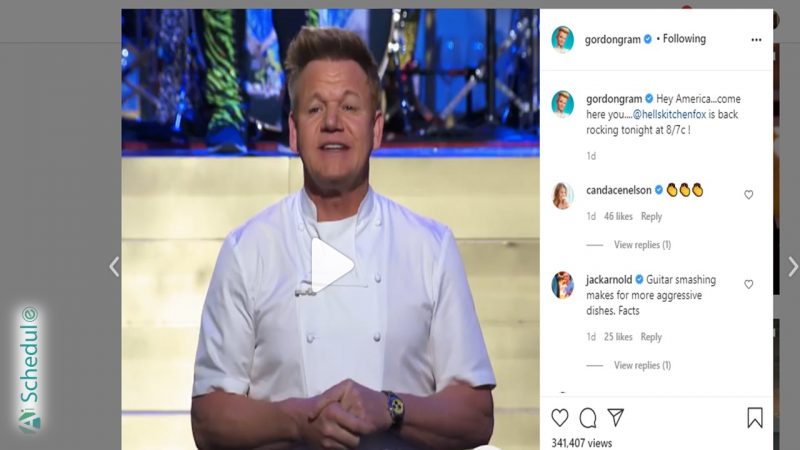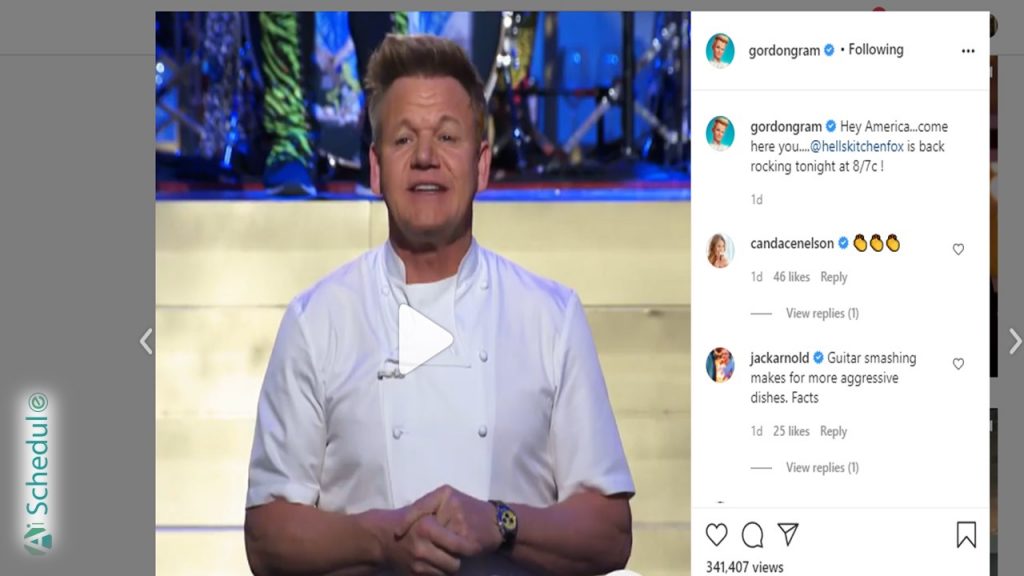 5. Place the focus on visually stunning content
Instagram's novel approach to marketing with visual contents as the key role on this platform could be joyful but puzzling at times.  
Mind you; compelling visual content is not all about being eye-catching. Your content needs to make your audience intrigued by the story or the idea behind your content. 
6. Plan your content
What are content pillars, and how can you manage to consider them when sharing a post? 
Firstly, here are some examples that could be considered as your content pillars:
Think about your company's values

Focus on your target community and their culture

Show the human side of your company

 Consider the aspects of your content creation that could be light-hearted for your audience

Find the potential for UGC (User-Generated-Contents) and customer stories.
Secondly, it is important to plan your content at least weekly. To do so, you can either use Instagram creator studio or other professional tools such as AiSchedul, which has the potential to offer a lot more features. 
7. Write captions that work effectively in favor of your marketing
It is of great importance to measure your content habits. You probably have a wide range of different posts, photo posts, video posts, IGTV previews, and carousel posts, to name a few. One of the main questions you need to ask yourself is with regards to the strategies that work better when writing captions. 
2200 characters provide a valuable space that should be used wisely. Here are some brilliant ideas to be included in your captions:
Giving more information to clarify the visual content related to a particular caption. 

hold a contest, competition, or quiz and define the rules clearly in your caption. Creating your Instagram giveaways will always be an act of kindness that proves how much you care about your customers.

Use hashtags in your captions to optimize your content discoverability. 
8. Develop an effective hashtag strategy. 
In this paragraph, we discuss why hashtags are considered as one of the most effective ways to increase your organic reach if you track them carefully. In order to be relevant as well as using popular hashtags, you can simply follow these metrics.
There is not an exact number of hashtags you use, as recent research has shown that 7 hashtags could work as well as 30 hashtags; what matters is the right use of them which generates public engagement. 
Here are 3 tips to build the right hashtag strategy. 
The amount of text that is shown on your feed is limited, and the rest becomes hidden. Add line breaks to separate your caption and hashtags in order to have the hashtags after the "show more" link.  

Before using a hashtag, a good strategy is to search it and see what contents show up and whether it is appropriate for your content. Remember that popular hashtags hold a bigger competition, so combining them with hashtags related to a smaller niche can keep the balance to be seen by a wider range of users. Variety in your hashtags is another factor to consider and see which ones get you more engagement. 

Use AI generator tools to help you find the right hashtags and increase your follower count organically.

AiSchedul

is one of the best generator tools you can use in addition to planning your content with it. 
9. Increase your engagement rate
One of the most important things that you wish to happen is the engagement rate at its peak. You need to make a conversation and have your followers engage with your content by liking, commenting, or paying attention to your CTA (Call-To-Action) buttons. However, that's not possible unless you engage as well. 
Yes, that's right. Don't expect your audience to take care if you ignore their comments or direct messages, and never interact with them. 
The following are some major factors that play a significant role in increasing your engagement rate: 
Like some of the posts of your followers, and answer their comments or direct messages

Have seasonal campaigns

Engage with the local community

If you have a partnership with an influencer, make sure to evaluate them

Workout the right strategy for using hashtags 

Make Instagram stories like a professional

Use analysis data carefully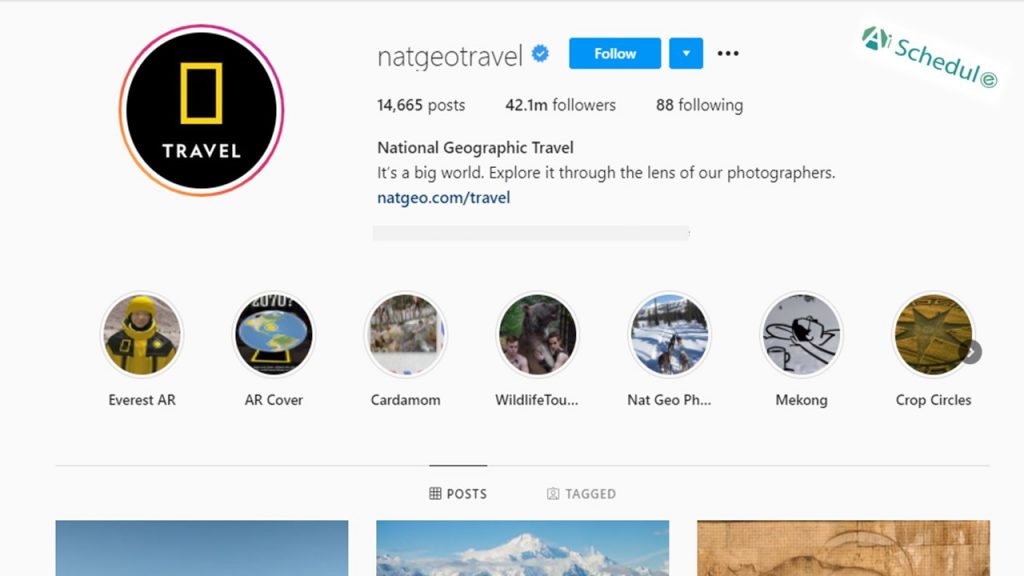 10. Make Instagram stories like a professional 
Minimalism promotes what is most valuable for us and removes any other extra things considered a distraction. This is a perfect attitude in our fast-paced lifestyles to guarantee that almost no one misses what you shared. 
In addition to the great idea behind Instagram stories, you are provided with exciting features to get more exposure. The following is a step-by-step guide to make Instagram stories like a professional: 
Step #1 – Create a story.
Step #2 – Use stickers. You can search for hashtags, locations, gifs, and many more stickers that boost up the quality of your content. For example, building anticipation for a product launch with the Countdown sticker is an effective tool for Instagram marketing.  
Step #3 – Use highlights. A collection of your stories will help new followers not to miss much and old followers revisit their favorite old content.   
11. Use affiliate marketing 
Affiliate marketing is when your influencer places a link to your product on their profile, and when someone buys that product using the link, they get a discount and your influencer gets a commission. Using a promo code and taking advantage of your influencer's lifestyle are common strategies.
 One of the greatest impacts it has on your audience is to make them feel they have VIP access to your brand.     
12. Run paid ads
Promoted posts are mainly made the same way as regular posts. The only difference is to tap "promote" under your chosen posts. This can also give you access to swipe-up links and other features if you don't have 10K followers yet.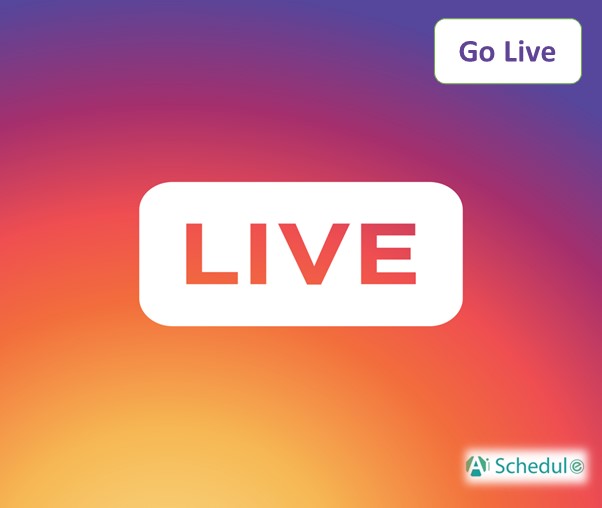 13. Go live
Instagram Live offers a whole host of potential ways to connect with fans in a real-time way. This creates a good opportunity to engage with your audience and show the human side of your company.
14. Set up an Instagram Shop
The first step is to have a business profile to set up an Instagram Shop. This feature allows you to set up your online store on Instagram.
130 million Instagram users tap on shopping posts every month, so there is a promising potential for having your audience finalizing their purchase. You can tag shopping products in posts, Stories, and IGTV.
15. Use Instagram Reels
While TikTok quickly took the world in 2020, Instagram seized the opportunity after TikTok got banned in some countries and its own version of short-form video content called "Reels".
The 15-second videos allow you to edit sound, text, special effects, and tags to make your videos as engaging as possible. You can share reels in your stories, send them directly to specific users, or simply add them to your reels tab.  
16. Build up a good post timing strategy
As mentioned earlier, using data analysis helps you with many different things. It leads to having a better understanding of your audience, which eventually sets out what you can share and when is the best time to do that.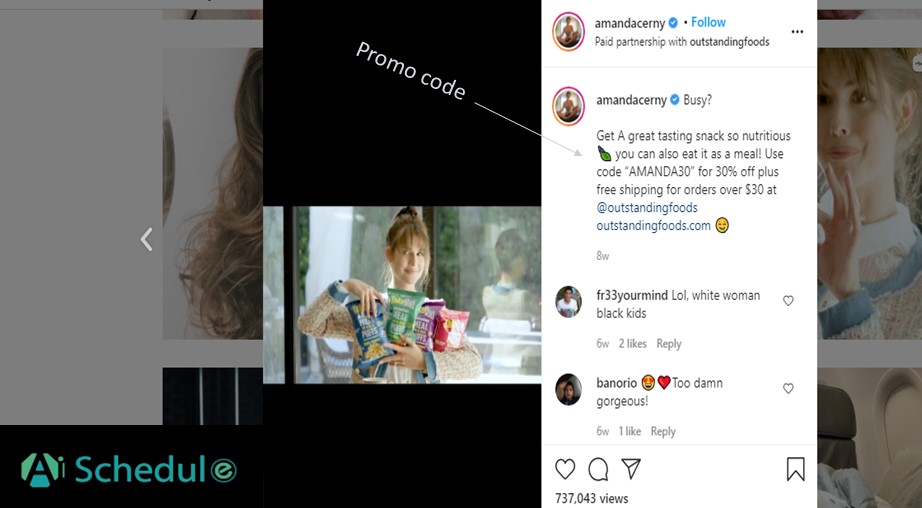 17. Find the right influencer for your brand
Have someone with lots of followers review your product, campaign your market or simply use what you sell. 
That is to say, influencers of any kind – mega, macro, micro, or nano – are great assets to promote your business. As you can work with their different types depending on your niche, and have different compensation methods, it is highly unlikely to meet with failure in finding the right partner. 
These factors are also important to consider before choosing an influencer. 
Recognize your target audience to make sure your partner influencer shares the same type of audience.  

Evaluate your influencer to see whether they have a decent level of engagement as well as their decent number of followers. 

you can search #influencer, #blogger, #sponsored, #ads, or other hashtags like this. Another way is to use google so that you can find the right person for your business.
18. Improve your strategy with data analytics
The best way to improve your results is to learn from the highest and lowest points in your strategy. What is the way of doing so more promising than analyzing data effectively? 
In fact, this is the key for professionals to run their business successfully. You already know their role in recognizing your audience, developing a good timing strategy, and optimizing your content discoverability, but they have an unceasing list of other benefits. 
Here is how you can find data analysis useful in some areas of your marketing: 
Reach new people 

Increase your stories views 

Keep track of impressions, reach, engagement, and retention rate. 
Learn how to share a link on Instagram
Sharing a link to direct your audience towards your desired destination is an effective tool in Instagram marketing. 
Here is how it works: 
You can share a link to your bio 
This is normally a link to your official website.
You can share a swipe-up link to your stories.
If you are verified or have more than 10k followers, you can easily access this outstanding feature. Otherwise, you will only access it when you share an IGTV video, and use the swipe-up feature to link to that particular video. 
You can share a link on your IGTV channel. 

You can share a link to your captions. 
Since this will not appear as a blue clickable item, you need to shorten your link so that it is easy to remember for your audience. 
You can share a link to shoppable posts. 
At first, you need to create a product catalog, preferably on Facebook, and then follow the instructions to enable product tagging, and sharing a link. 
Utilize creative ways of using IGTV
If you use the right strategy for using IGTV videos, They are arguably the most useful tool you have for Instagram marketing, and most importantly, there are many ways you can use IGTV videos. Here are some ideas that will boost your engagement with IGTV: 
Tutorials have always had huge and loyal fans who take your content seriously. 
Behind-the-scenes and such like videos attract a lot of attention while allowing many people to see the human side of your company.  
This is a good idea for both live videos and then IGTV. This helps you build up a closer relationship with your audience. 
Use IGTV as a modern version of the television
Daily, weekly, or even monthly episodes build up some sort of loyalty among your viewers. 
Final thoughts
In conclusion, these tips are not all you need for Instagram marketing. You need to gain experience and learn from those who are already running a thriving business on Instagram. 
What's more, you also need a tool to help you with managing all the stuff. As recommended before, AiSchedul could be very helpful and effective as an all-in-one tool. It helps you generate the right hashtags, manage your content on your feeds, stories, or IGTV and plan them to be shared automatically after guiding you through considering every important detail. 
Sign up for free and explore the features before you start to get puzzled with all the tasks you need to do single-handedly.