How do you find out that you are on the right path for Instagram marketing? Well, the easiest way is to use an Instagram monitoring app to monitor your Instagram account and track hashtags.
Happily, there are some ways to track Instagram engagement and analyze your account.
Are Instagram hashtags important?
The quick answer is YES! Using the right Instagram hashtag is a cheap and smart way to attract new eyes towards your business or just your Instagram account.
Therefore, an Instagram hashtag tracker tool could be a good strategy to find the top and relevant Instagram hashtags.
Here are the most important hashtag tracking reasons:
It is an important aspect of event marketing

Allows users to track and analyze the marketing campaigns

Helps users measure their brand's awareness through social media

Shows the sentiment of mentions containing a specific hashtag
How to get Instagram analytics? + tools
Obviously, there are some key metrics that Instagram users need to measure. We are going to mention some available options to measure the metrics.
Use an Instagram business profile
Instagram provides the analytic tool for free in its "Insight" tab. To use the insight feature, you need to switch your Instagram account to "Business" mode and get more information about your followers and engagement rate.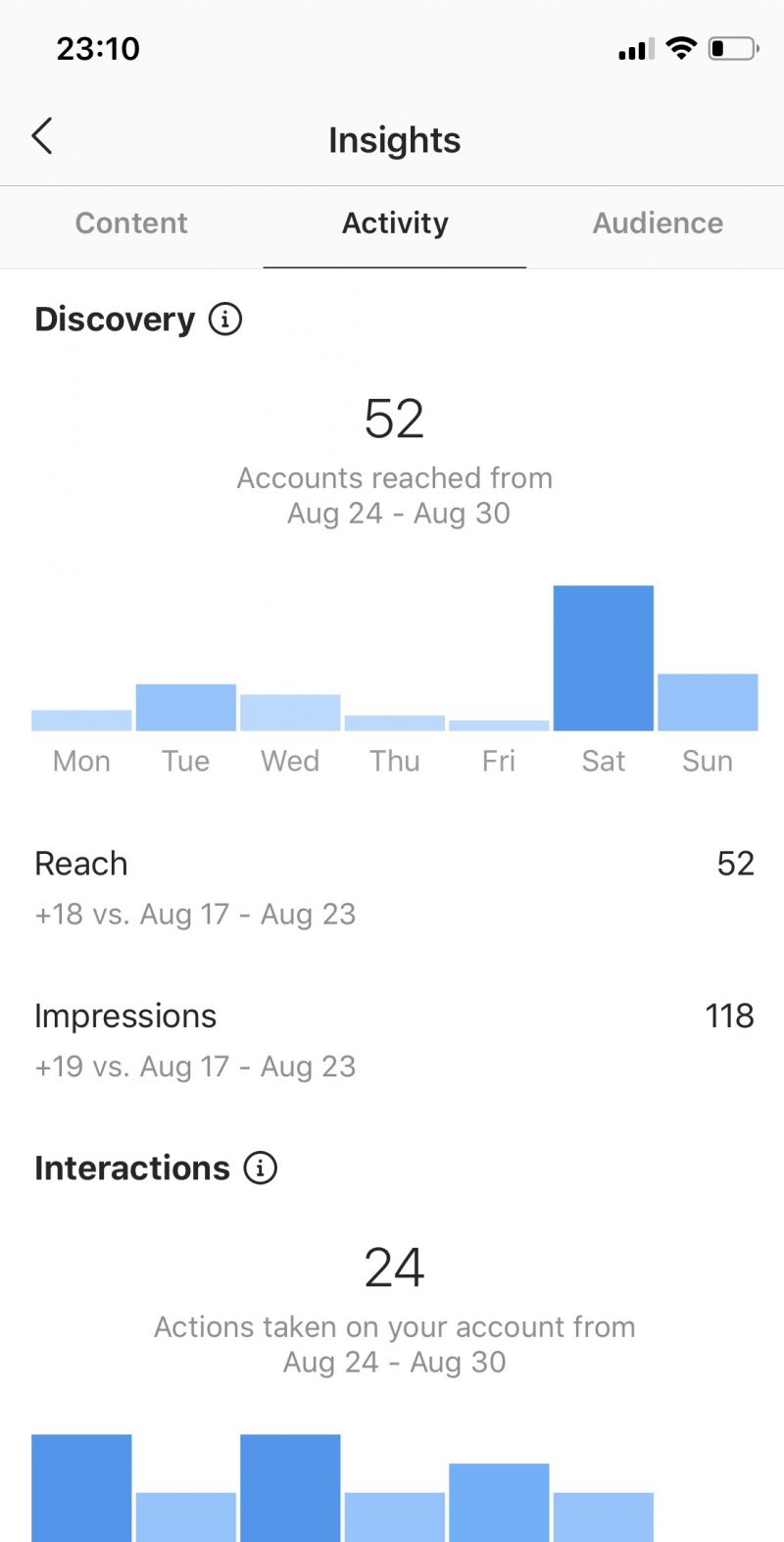 2. Use an Instagram analytics tool
Another smart way of reaching useful information about Instagram followers is by using an analytic tool. This way, you will have access to important metrics, and you'll get weekly or monthly reports.
Below are the two Instagram analytic tools you may find helpful.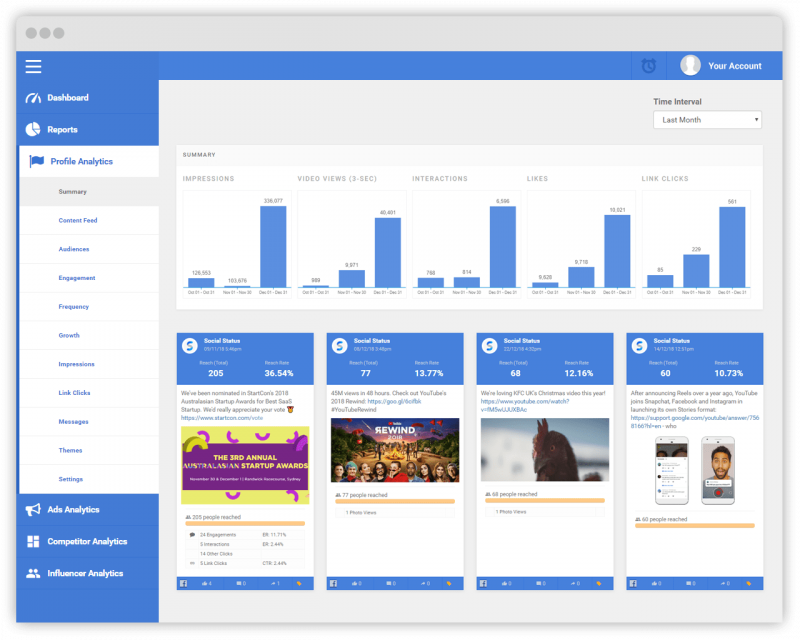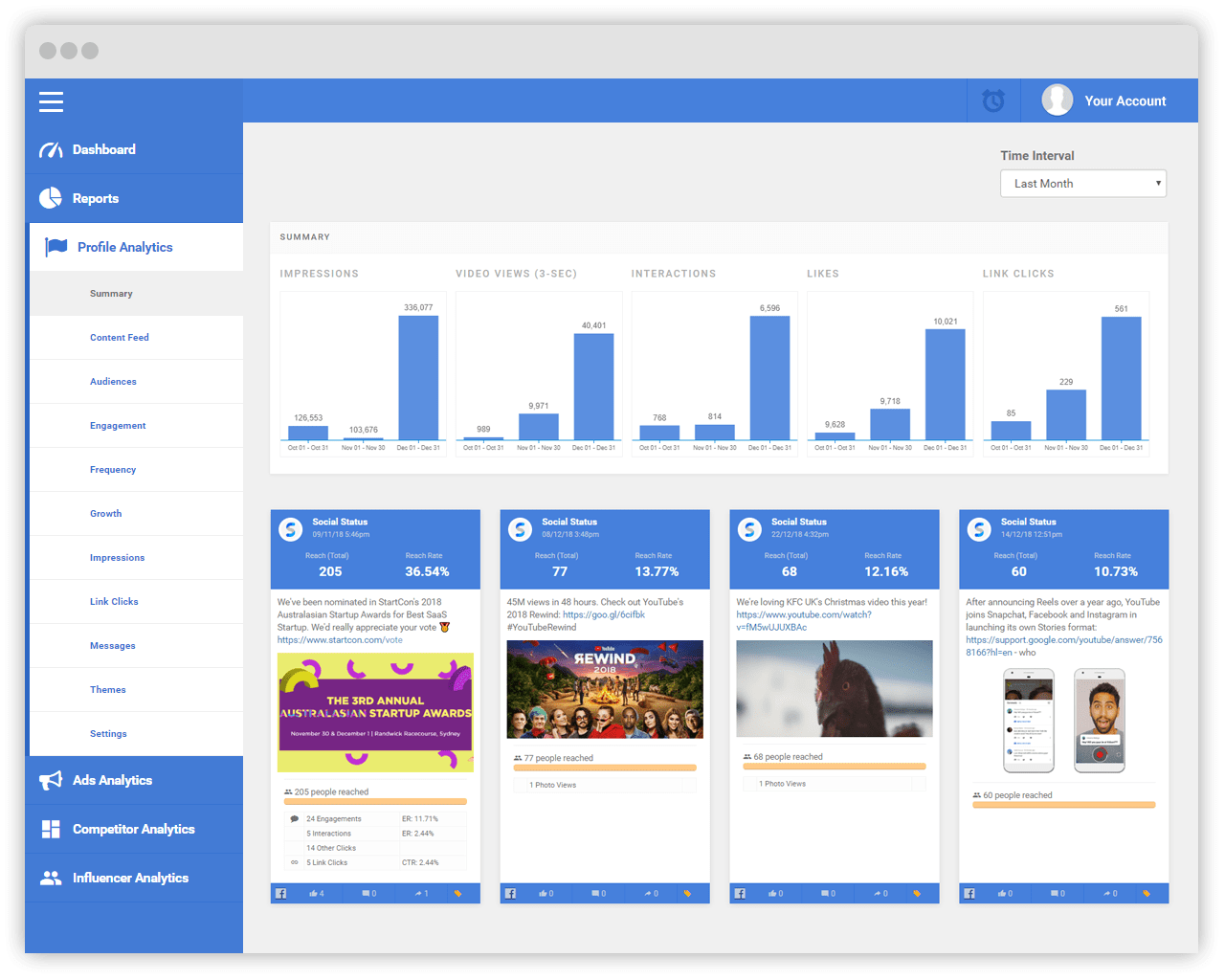 Social Status is a social media analytics tool for Instagram, Instagram Stories, Facebook, Twitter, YouTube, and LinkedIn.
With Social Status you can:
Track all your Instagram posts and full-funnel metrics
Track and save all your Instagram Stories
Track your Follower growth and demographics
Benchmark against competitors
Ability to see best days and times to post for engagement
Export reports to CSV, PowerPoint, and Google Slides
The price starts at $29 per month.
It is a useful service to track important Instagram metrics such as monitoring story taps, the number of forwards, the exit rate, and more.
If you share too many Instagram stories and need to keep track of them, you may find Rival IQ useful. Let's know more about its features:
Monitor story taps

Track the number of forwards

Track the story exit rate

Check the most active and online audience

Monitor the profile link clicks

Check the follower removes and adds

Check the hashtag performance

Offers the best time to post
The price starts at 199$ a month.
That's another useful Instagram analytic tool that can give you insights on different metrics such as follower growth, which might be the most important one. Let's review the Minter.io features in detail:
Provides the measurement of follower growth

Shows the post and profile engagement rate

Gives the PDF reports

Provides the most popular photo filters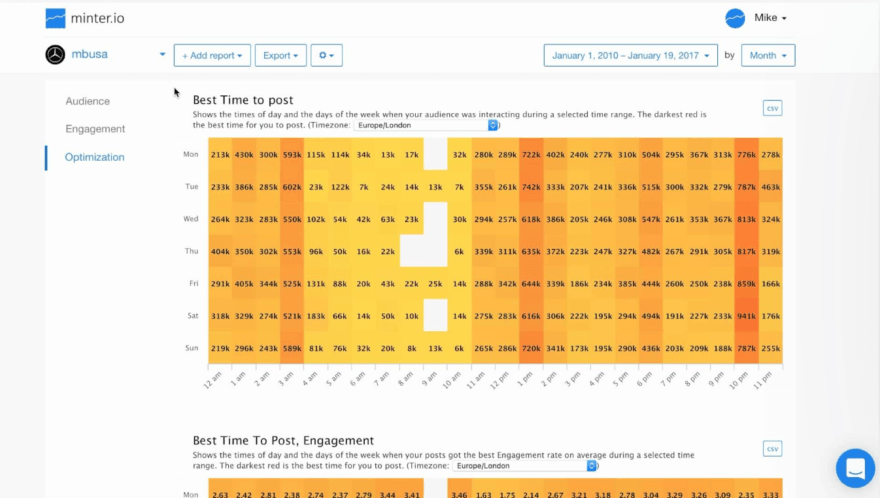 The price starts at 9$ per month.
2 Instagram monitoring apps to use in 2021 to track hashtags and accounts
In addition to the Instagram analytic tools, users need an Instagram monitoring tool to track the hashtags they use and monitor their accounts. Using Instagram tools such as Instagram monitoring tools, scheduling tools, Instagram bio link tools, etc. is a big help in having a successful business and choosing the best strategy.
Earlier, we mentioned two Instagram analytics tools that may help you in a lot of aspects.
Now, it is time to name some Instagram monitoring apps and know their features and benefits.
1.AiSchedul
It is more than a monitoring and hashtag tracking app! AiSchedul provides all the necessary services that an Instagram user needs.
AiSchedul features
Manages multiple Instagram accounts on one page

Tracks mentions

Schedules posts

Schedules stories

Provides hashtag suggestion tool

Reposts your followers' posts and stories

Organizes reward campaigns

Provides bio link tool
AiSchedul hashtag monitoring
If you are in a dilemma of choosing hashtags for your Instagram post, you should use AiSchedul's hashtag monitoring service. Then, you will have a list of all the related hashtags with their search rate.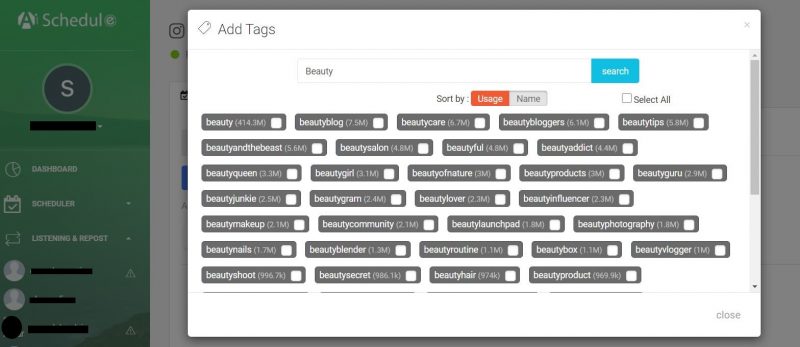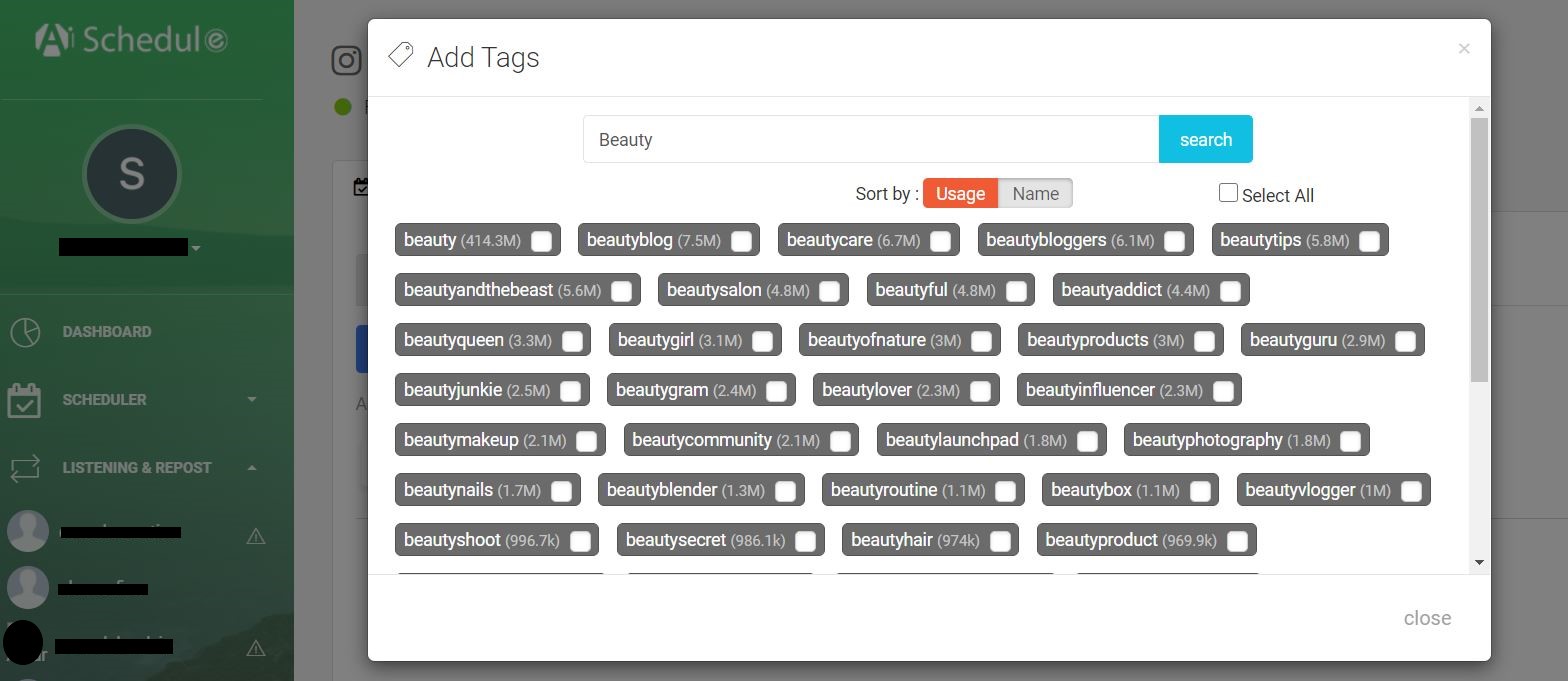 AiSchedul Instagram account monitoring
Happily, once you sign up on AiSchedul, you will be free of using the Instagram app! In other words, you can see and manage everything on your Instagram account in AiSchedul's dashboard.
The account monitoring feature allows you to see your posts with their likes and comments. Moreover, you can repost them on AiSchedul at any time.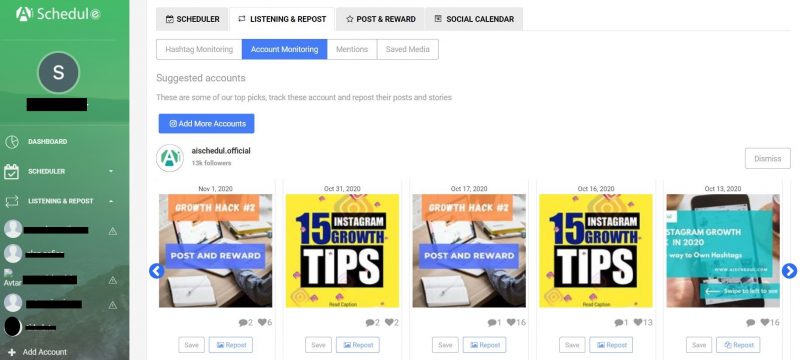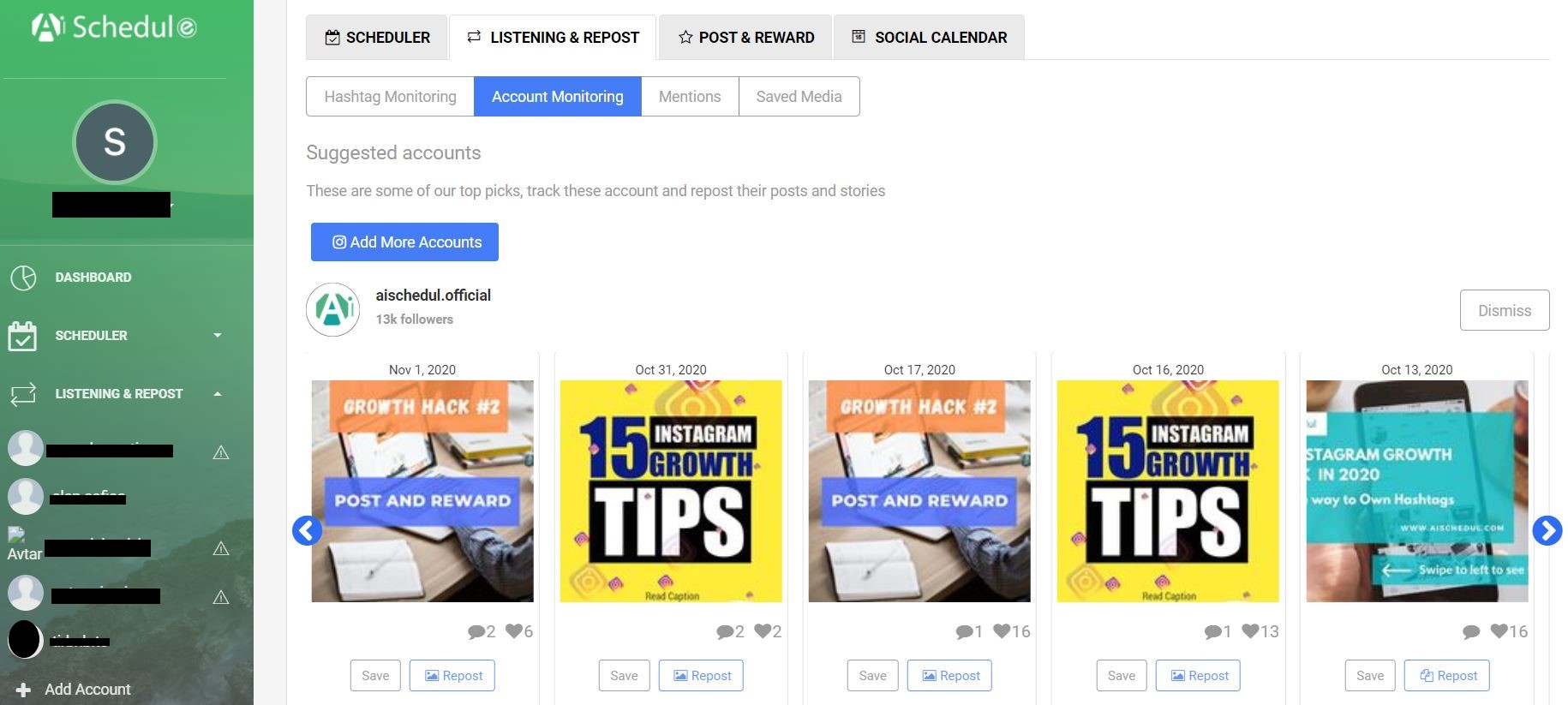 The pricing starts at 9$, as you can see below.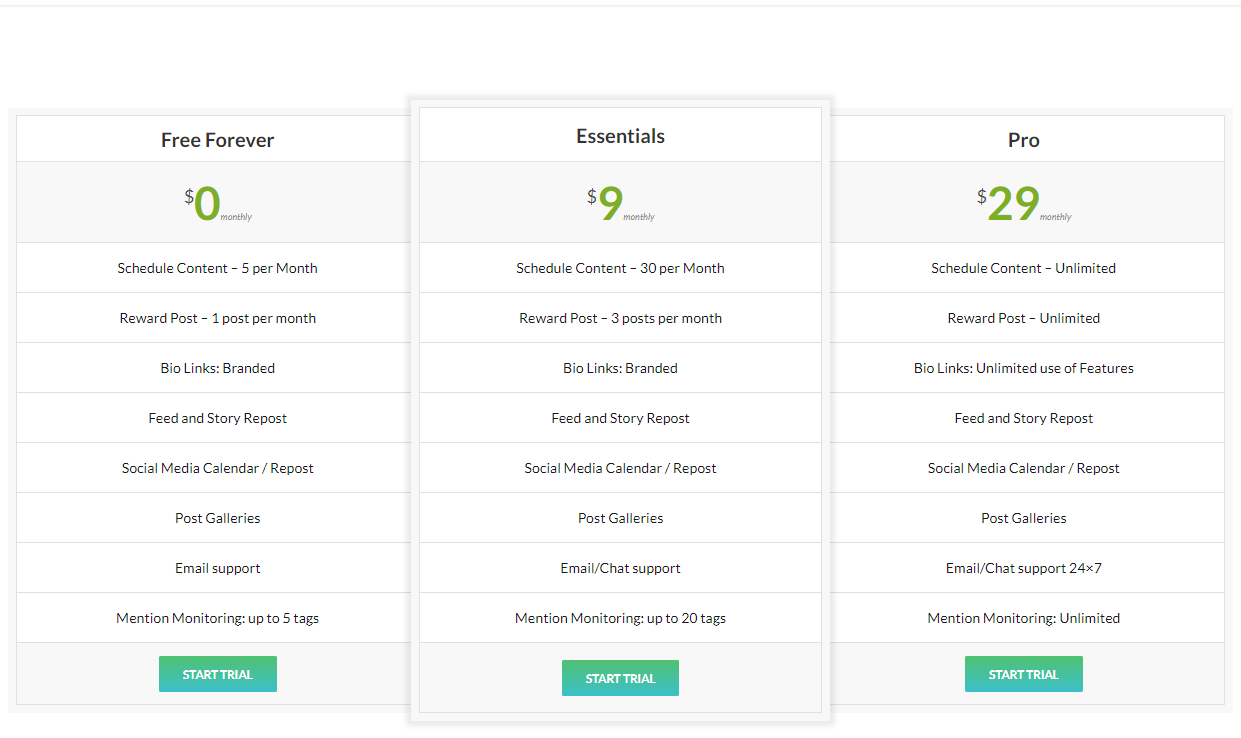 2.Union Metrics
It tells you which hashtags can increase your engagement on Instagram and recommends the best time to post on Instagram. It only shows the analytic for 30 days, so if you want to have a short-term analytic, you may find Union Metrics helpful.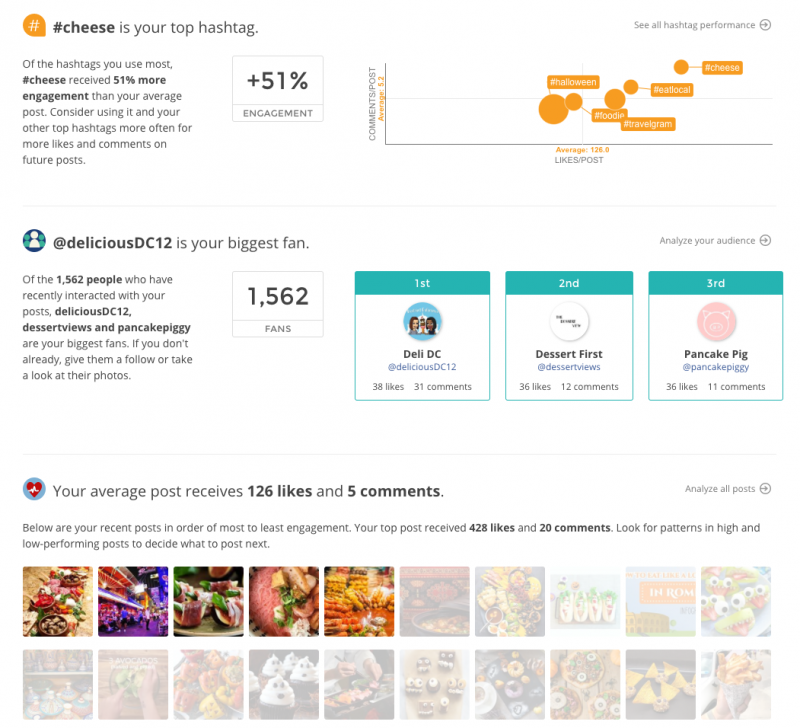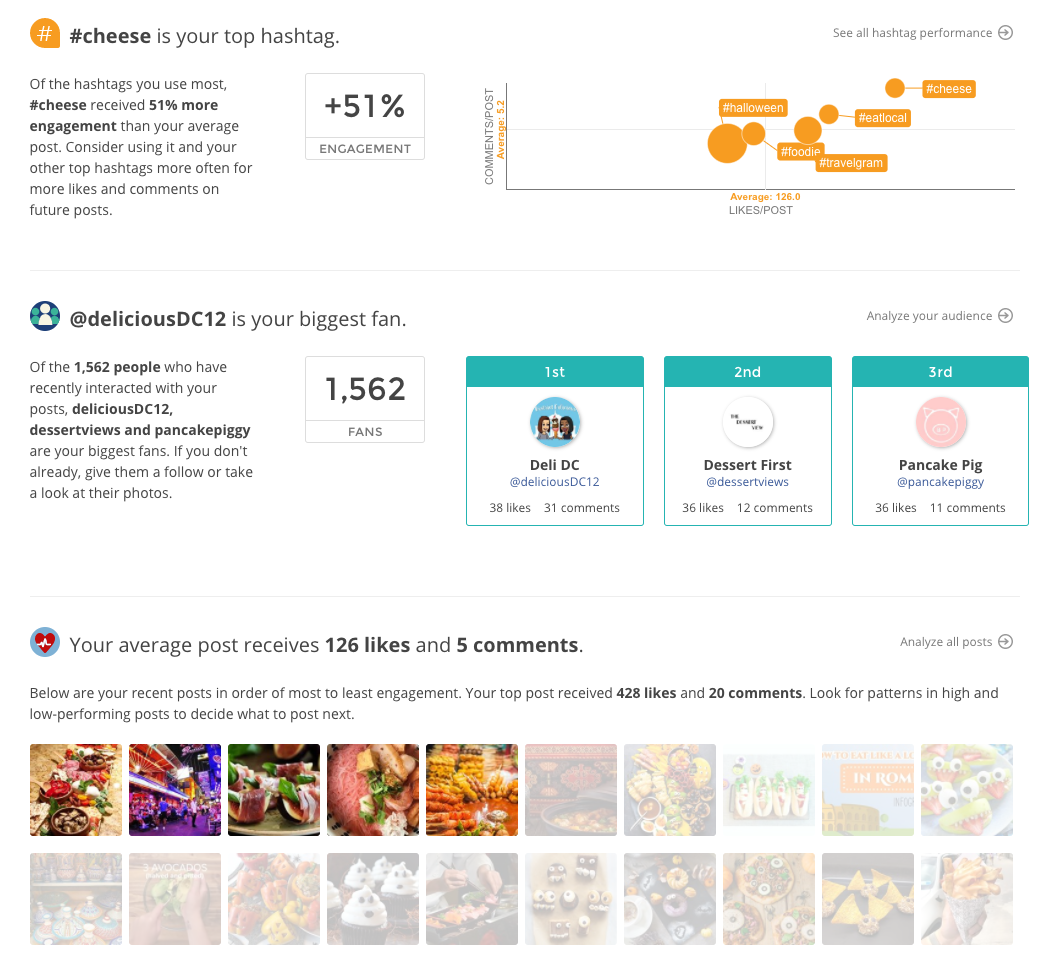 Union Metric features
Measures and optimize your impact on social media

Analyzes brand and industry conversations

Track social campaigns

Analyzes social media activity
The pricing starts at 49$ per month.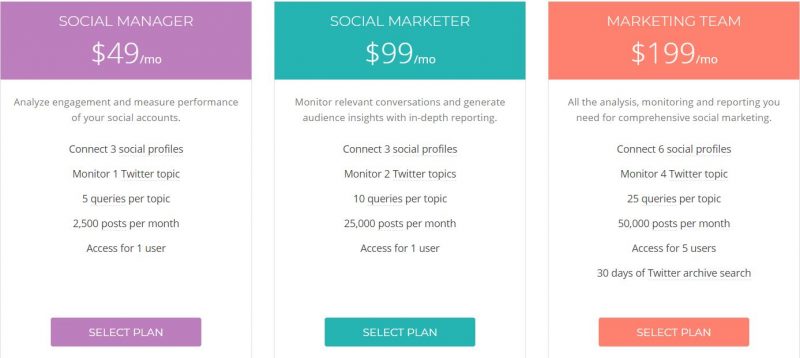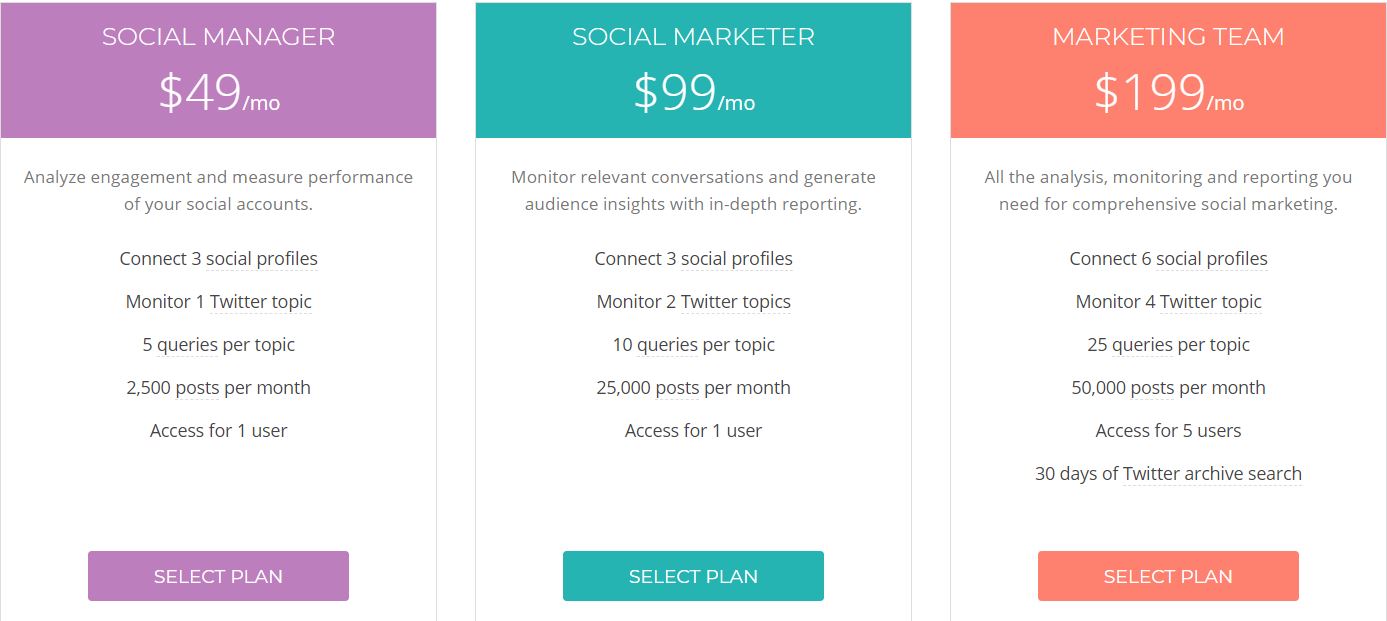 The last word
As one of the powerful marketing tools, Instagram helps users reach new audience, increase their brand visibility, drive more sales, and more.
Nowadays, almost every Instagram user needs an Instagram tool such as hashtag tracking, Instagram account monitoring, Instagram post, story scheduler, etc.
If you are looking for a tool to monitor your Instagram account as well as monitoring hashtags, scheduling posts and stories, adding multiple links in one link, etc. you should just try AiSchedul.