Have you ever wondered what a good idea it would be if you could use Instagram Reels ideas to grow your business?
In an attempt to compete with TikTok, Instagram created a short and entertaining video content format. All you need is to record 15-second videos and edit them with audio, filters, effects, and other creative tools. 
However, the question is whether or not you can use them in a business profile. And the answer is "yes".
In this article, we will discuss How you can use Reels ideas to attract more followers.  
How can we use Instagram Reels to attract more followers?
There is a business side to almost every feature on Instagram if you have enough creativity to use them – whether the aim is to reach a new audience, increase your engagement rate, or showcase your new product.
Here are 7 Instagram Reels ideas to create killer content for your business. 
Show the human side of your brand    
Content that makes your audience feel they are VIP is not only intriguing for them, but they also see the human side of your company. For example, give them a sneak peek of behind-the-scenes videos and show them what efforts are put into this business of yours. 
https://www.instagram.com/p/CK4L-0vAOL7/?utm_source=ig_web_copy_link
Tell people who you are and what your business idea is about
One important feature of reels is the ability to put the videos on explore page. So you have the ideal opportunity to introduce yourself and tell your story. Sharing your story and your brand's story has a huge impact on new followers since they won't feel as if they are strangers to you. This helps you build up a relationship with your audience in the fastest possible way.
https://www.instagram.com/tv/CDd6Jo2hORt/?utm_source=ig_web_copy_link
Share before and after videos for making a lasting impact

 
It has always been exciting for people to see how something or someone looked first and after a change. Companies with products such as cosmetics or renovation firms can take advantage of this idea to get discovered by new people and increase their engagement rate. 
https://www.instagram.com/p/CLaNzb0M3ah/?utm_source=ig_web_copy_link
Actually, one of the main reasons for TikTok's success in getting more exposure was the trends that made people follow them. Make a challenge, dance, or hashtag that your followers can join in and have fun with it.
https://www.instagram.com/p/CJ11qpSLQqe/?utm_source=ig_web_copy_link
As mentioned earlier, there are editing options with a wide variety. Many food influencers edit their long how-to videos with creativity to fit in the 15-second format of Reels. And guess what, It works well. 
https://www.instagram.com/tv/CLWJjb5jvAC/?utm_source=ig_web_copy_link
Reels may not have a feature so that you can link a product to your videos, but this doesn't mean that you should give up. You can still highlight your products by showcasing them on Reels while thousands of viewers are excitingly watching them.
https://www.instagram.com/p/CLeLmIELC1R/?utm_source=ig_web_copy_link
Share User-generated content
Keep in mind that your loyal followers could be your best influencers. It not only rockets up your engagement rate but also promotes your product locally, aiming at potential customers you may have missed. 
https://www.instagram.com/p/CLFC7P2s212/?utm_source=ig_web_copy_link
Are you looking for a way to manage your Instagram account? 
Since Instagram has witnessed a sweeping change from being a mobile app for vacationers to a promising platform for businesses and creators, it has had no shortage of rolling out new features. Managing all features, Reels, Guides, Stories, carousel posts, to name a few, is a daunting challenge. 
However, AiSchedul can be a very helpful assistant with effective ideas managing your hashtag strategies, posts on your feed, stories, and IGTV. It also gives you an opportunity to plan your content and post them automatically whenever you have set it on your schedule.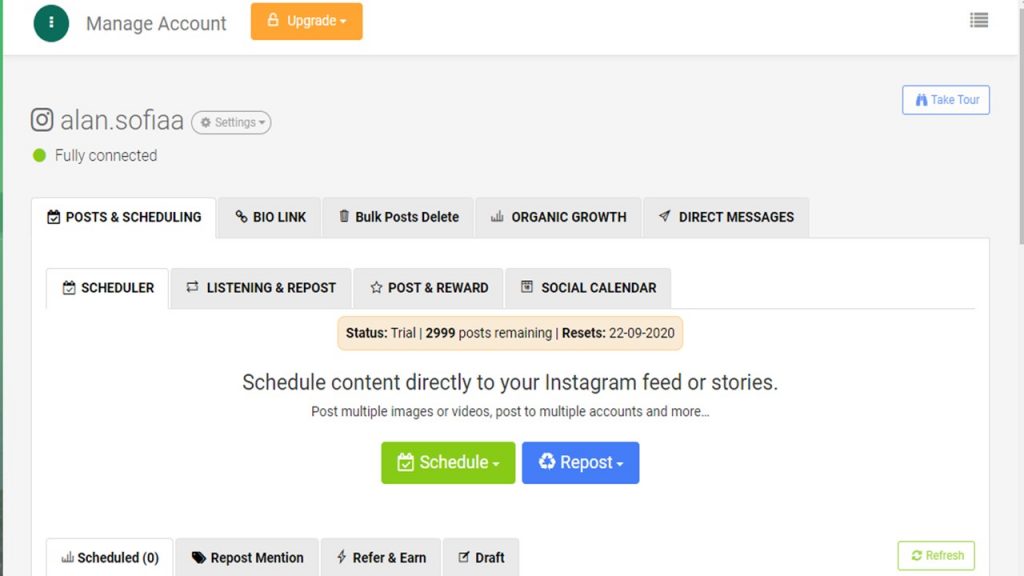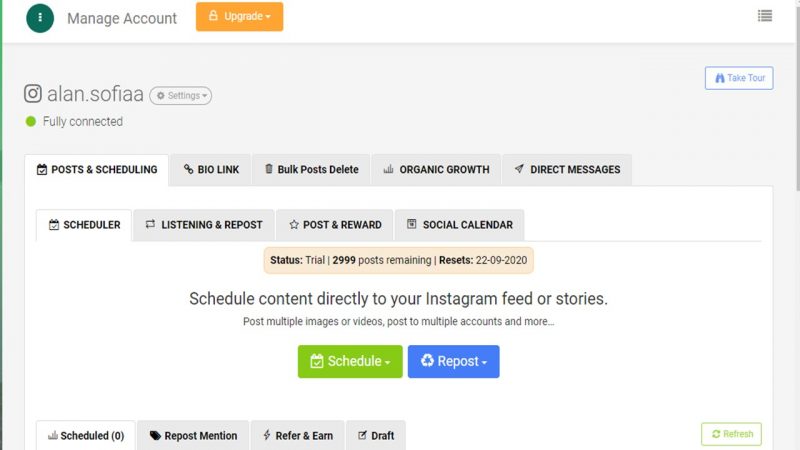 Conclusion
Instagram Reels are very short videos that could be both entertaining and effective in your business. Like many other features on Instagram, it gives you a small window of opportunity to make an impression; however, you should plan it and do it creatively, and you will see its huge impact on your business.