Have you ever heard that Instagram stickers can grow your business?
Although some people think that they are just funny things, it doesn't seem to be true. 
Over 50 million people use an Instagram sticker per day for their brands or personal users.
In this article, we discuss everything you need to know about using an Instagram sticker.
Different Instagram stickers that you can use
An Instagram sticker is proved to be a strong new feature that can grow businesses organically. Moreover, it has lots of different types that you can see below.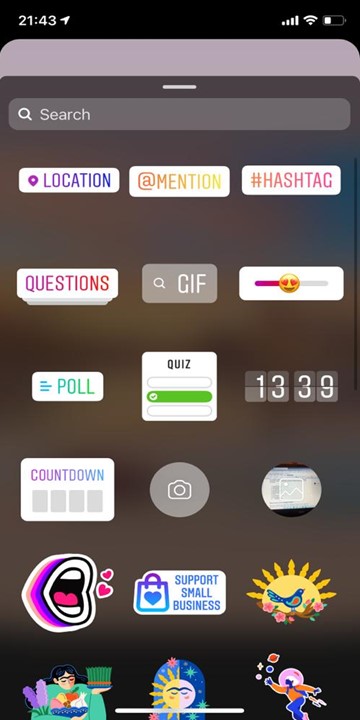 Question stickers

Hashtag stickers

Poll stickers

Location stickers

Mention stickers

Music stickers

GIFs

Countdown stickers

Emoji sliders

Shoppable tags
Why should you use an Instagram sticker?
You must communicate with your customers because since they like interacting with your content. So, some of these stickers, such as polls, and questions let you increase your engagement rate.
Additionally, the Instagram sticker can help you develop your brand as these stickers can be your brand's voice. For example, music stickers and GIFs make your story stand out. So your brand will be easily developed by using an Instagram sticker.
Location, hashtags, and mention stickers can give you more opportunities to reach more audiences. If you use a location sticker, users will understand completely about your direct location. What's more, if an influencer adds your post or the location of an upcoming live event to a story, it definitely draws more attention.
10 Ideas to use an Instagram sticker

 
These are 10 great ideas that will show you how you can use Instagram stickers effectively. 
#1- Hashtag sticker
If you add clickable hashtags to your Instagram story, it boosts your discoverability. On the other hand, it can promote your own business hashtag. While they click on those hashtags, they can see all your products there.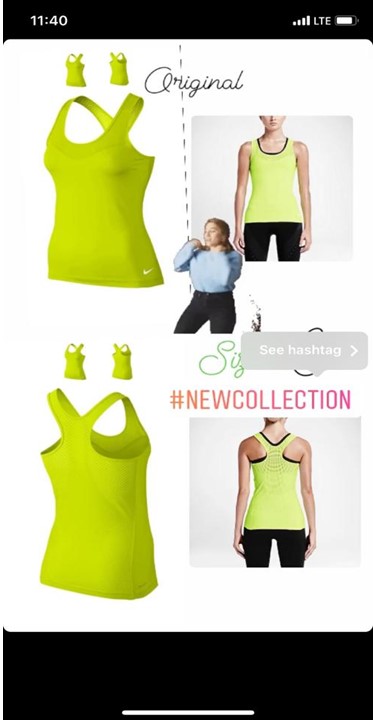 #2- Mention sticker
Using the Instagram mention feature, you can tag another user on your story. So, you notify them about this story. You can also mention users in your caption too.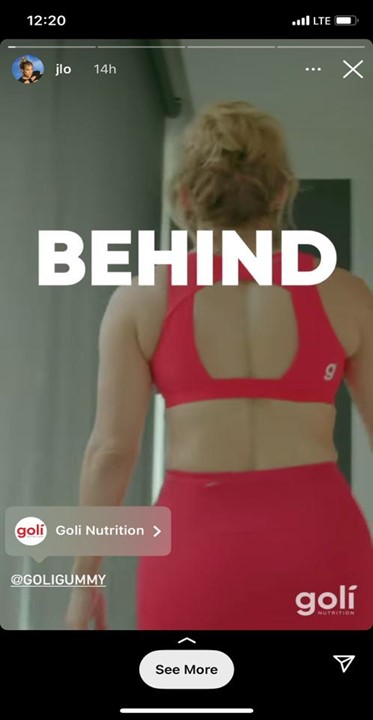 #3- Location stickers
You can add a location sticker to your story to expand your reach. When users tap on your location sticker, they can also see the feed of your other content with the same location tag. Moreover, you can only tag one location in a story.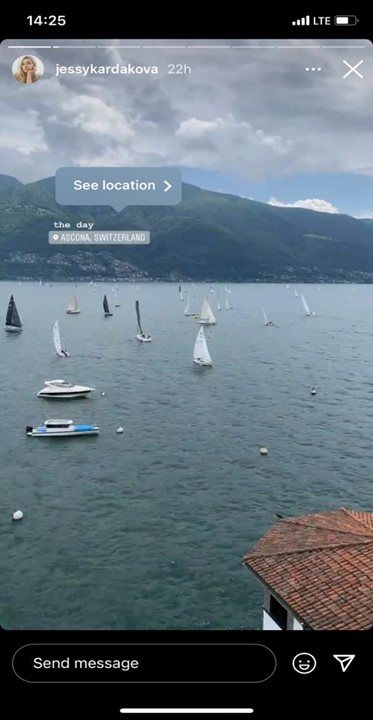 #4- Quiz sticker
Quiz stickers are the easiest way to communicate with your audiences. In addition, these quiz stickers are the most interactive ones. So you can use it in various ways like quizzing your audience, educating them about your products, or digging deeper into their interests. 

#5- DM me stickers
DM me stickers are one of the most useful ways for conveying your message. Hence you can use it when you want to launch a new product.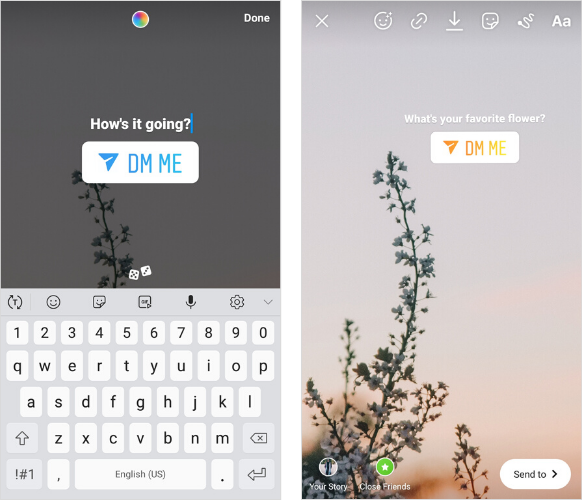 #6- Music sticker
A music sticker that you can use on your story for a video and photos. They will give you the chance to choose your favorite song, making your content more attractive.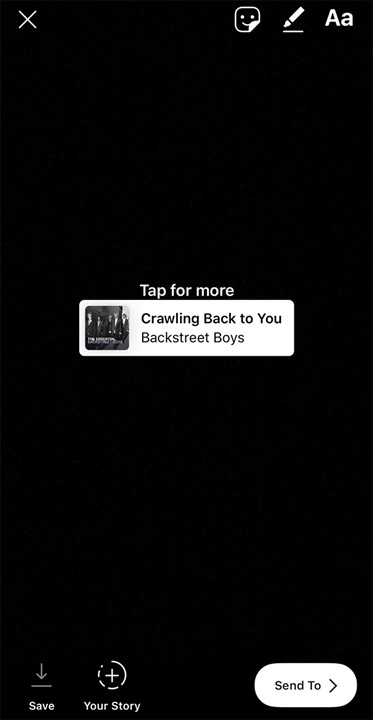 #7- Gif stickers
You can make your content more noticeable by using Instagram GIF stickers. These stickers give you more engagement because you can search for a sticker related to your business.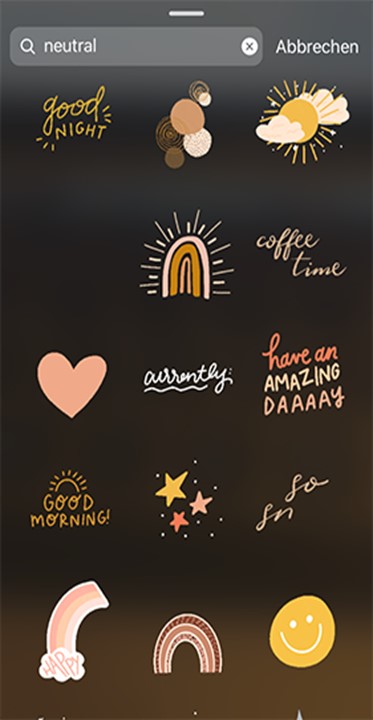 #8- Instagram poll
You can survey by using this sticker. If you want to survey your Instagram stories and ask your audience a question, you can use it.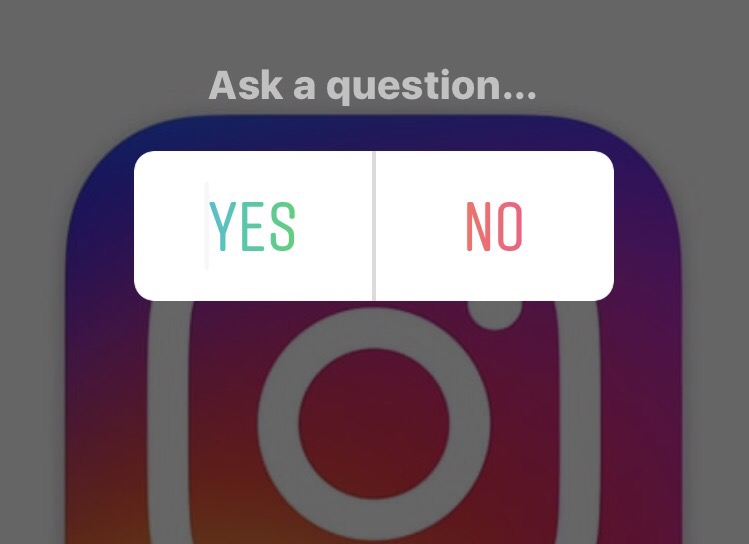 #9- Donation stickers
If you pay attention to your society, you can use donation stickers. It is a kind of non-profit activity on Instagram. However, it has its own positive impacts on your performance. In fact, 70% of the young generation show more interest in brands that care about social causes.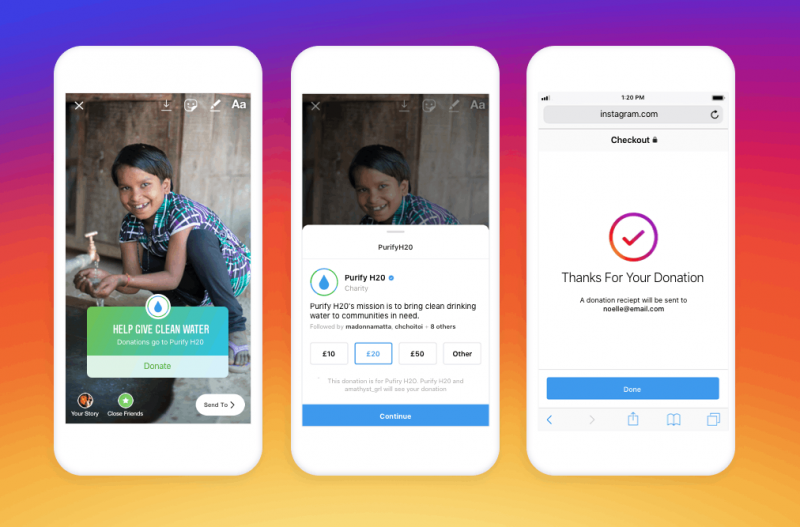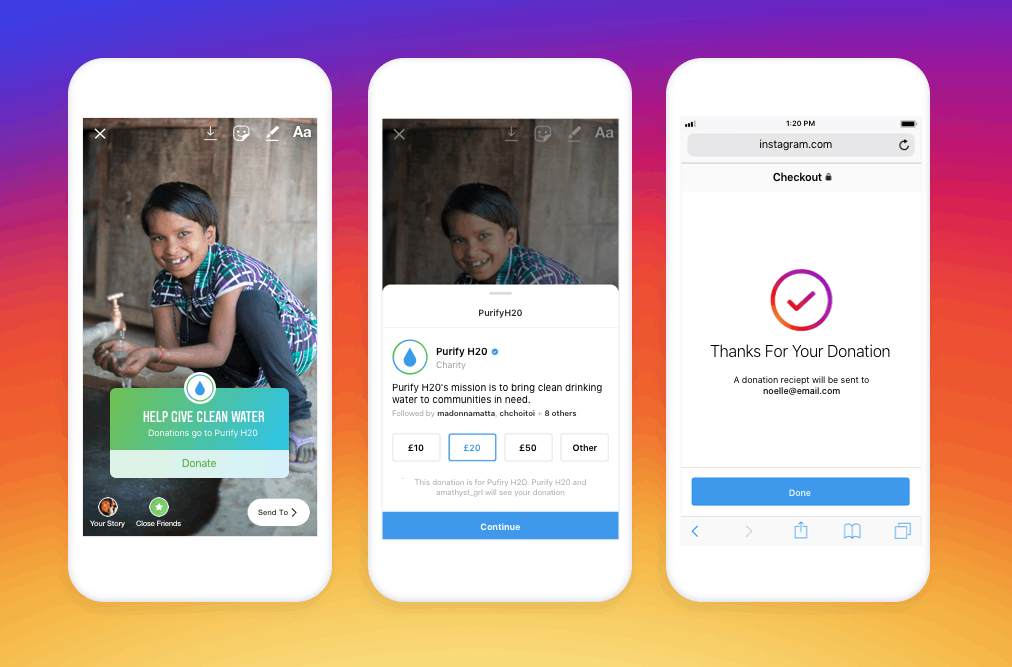 #10- Food delivery
You can use this feature by sharing stickers specifically for food orders and gift cards in their stories. 
Because of the pandemic of covid-19, lots of small businesses were damaged. But using these stickers helps them to save their business. Moreover, you can be encouraged to order food by easily tapping on the sticker.
The restaurant industry, in particular, has been going through challenging times, but restaurants are leveraging E-Delivery platforms because it allows them to manage all the social activities with ease.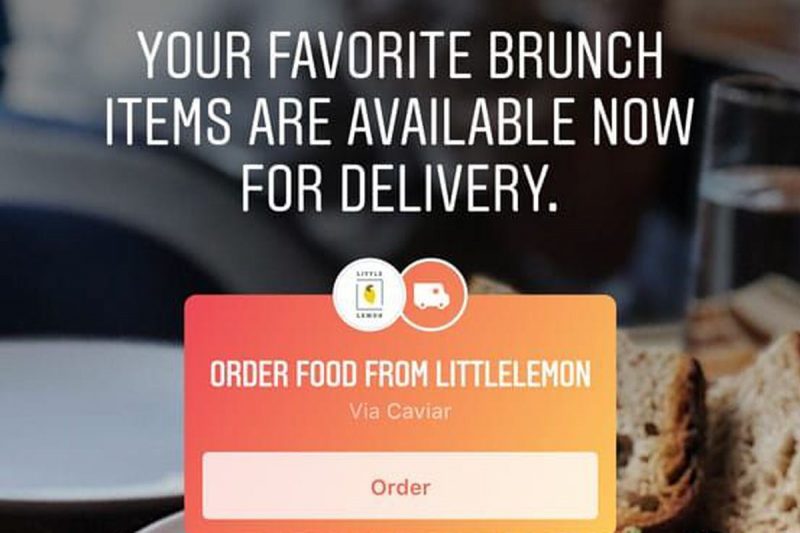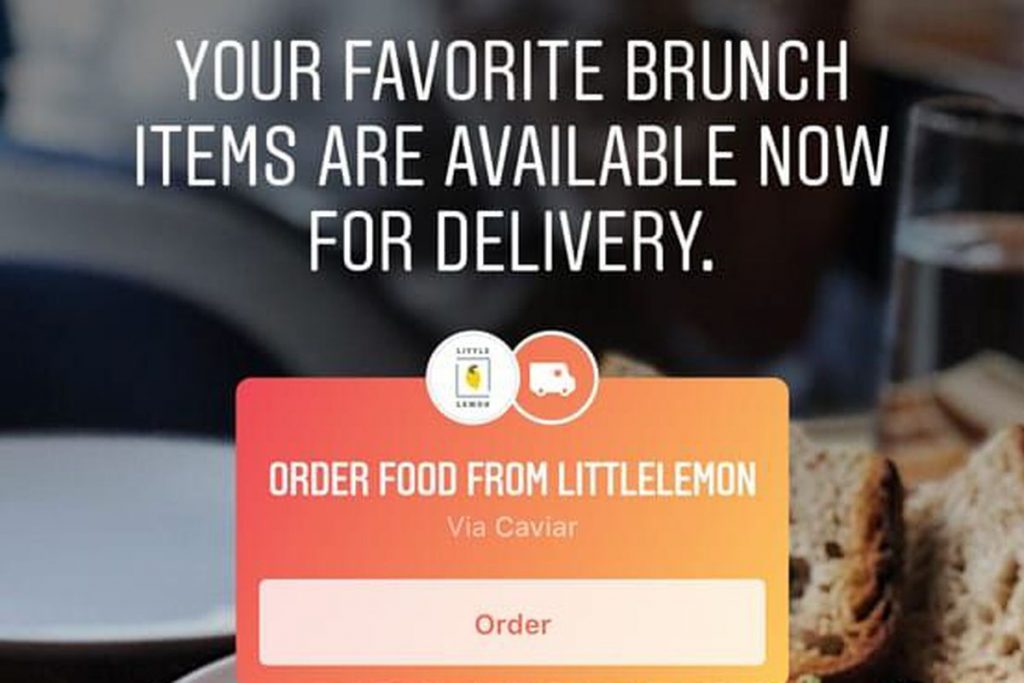 AiSchedul – The best Instagram management tool
AiSchedul management tool is one of the best ways to reach more audiences, especially for small businesses. You can use the scheduler feature of AiSchedul, and it will publish your post automatically, so it saves lots of time for you.
Also, you can watch this YouTube video to understand this feature completely.
Now, follow this step-by-step guide.
Firstly,

sign up

for free on AiSchedul.

Secondly, connect its dashboard to your Instagram account.

Now, tap on "manage account".

Then, open the scheduling tab and tap on "feed".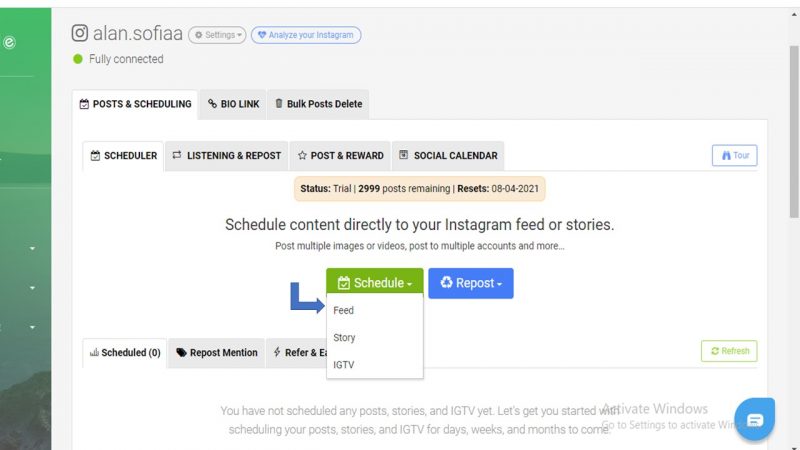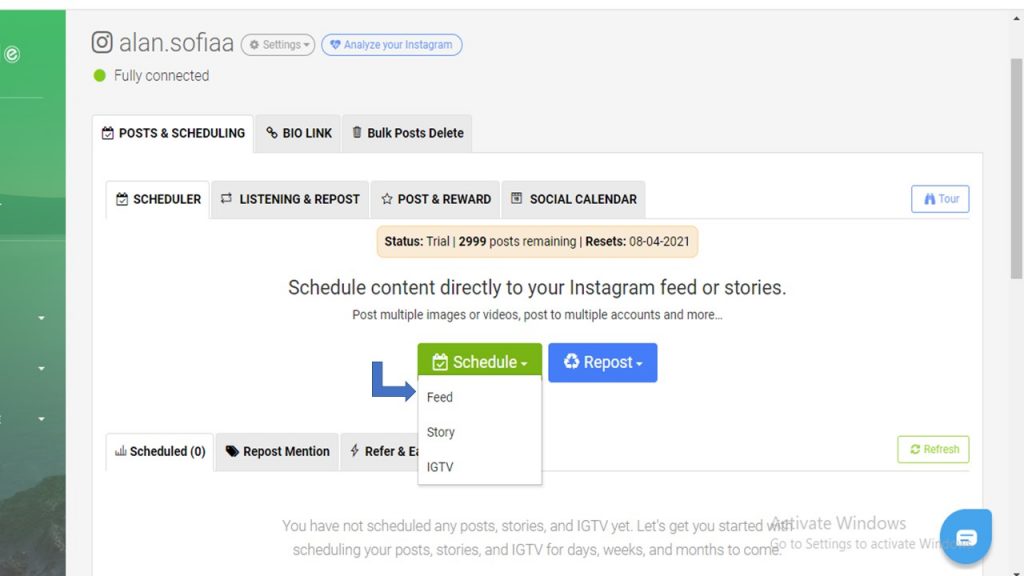 Here, you can upload up to 10 feeds and link your post to your YouTube video if you have any channel.

Afterward, you can write your caption.

Here you can search for the most useful and popular hashtags that you want to use for your content.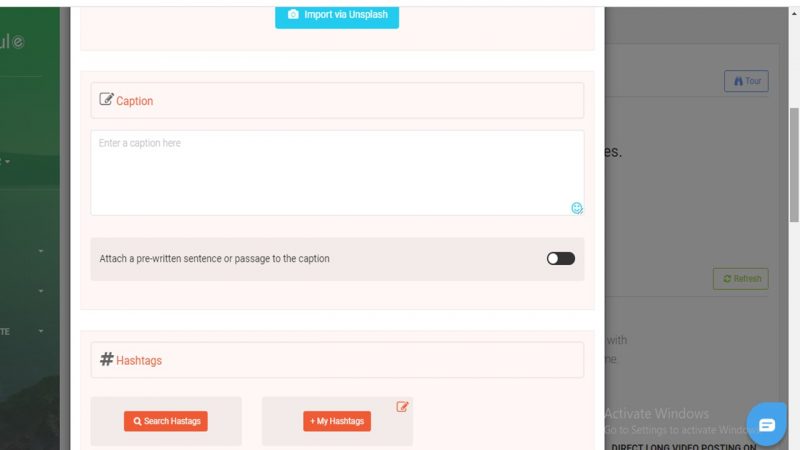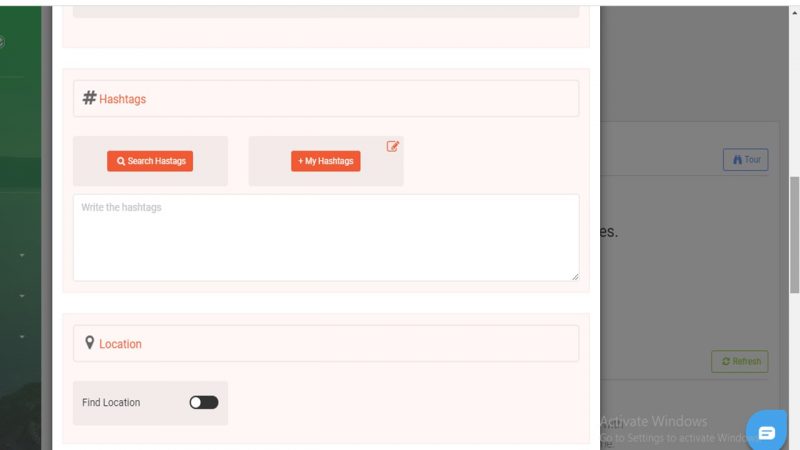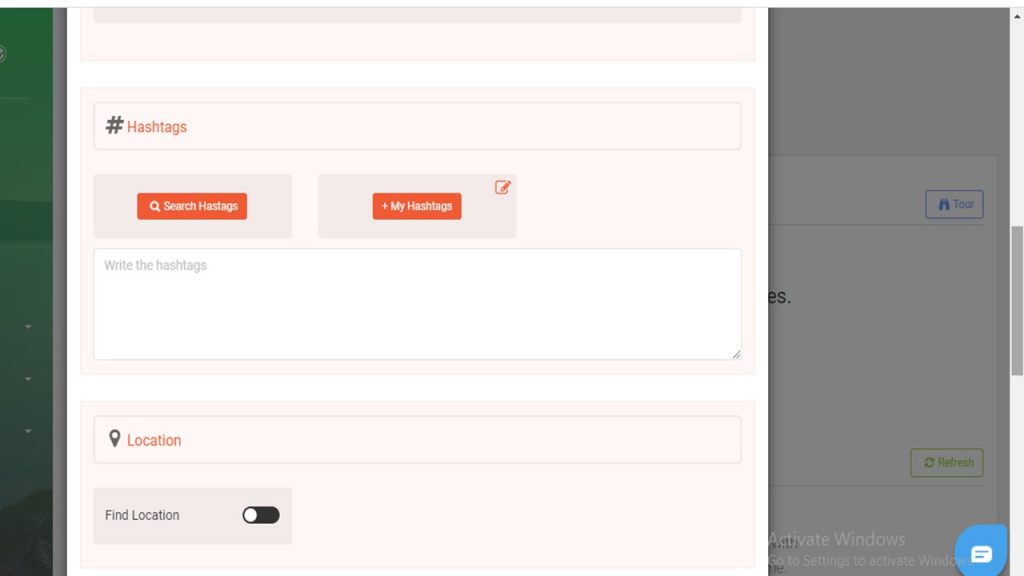 Moreover,

set the post to be deleted

after a period of time.

You can set the calendar if you want to schedule your post in the future or if you want to schedule it just at that moment by tapping on "schedule", you can publish your post.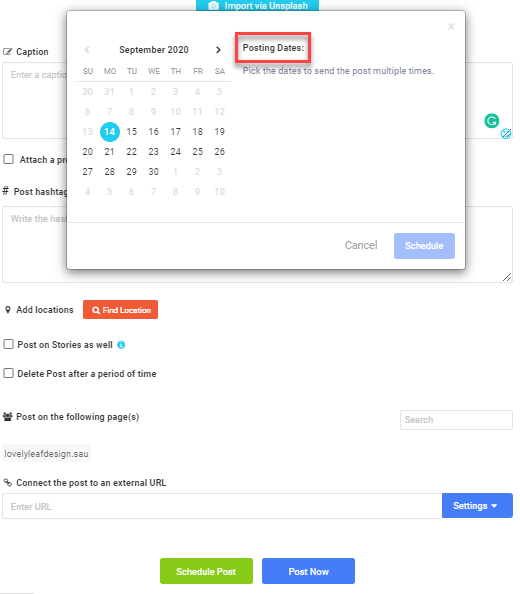 Reasonable-price
AiSchedul has 3 different packages, and all of them are really cost-effective. In addition, these packages provide you with different features. Here you can see the price of them and their features.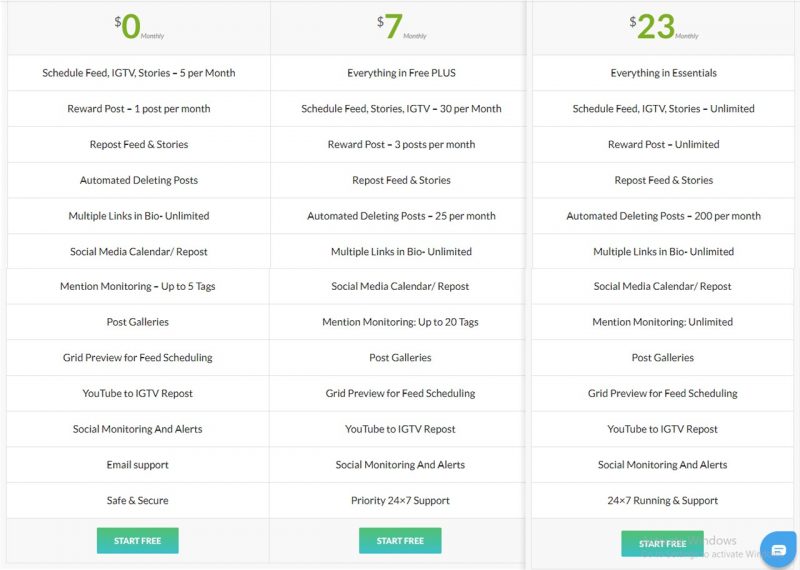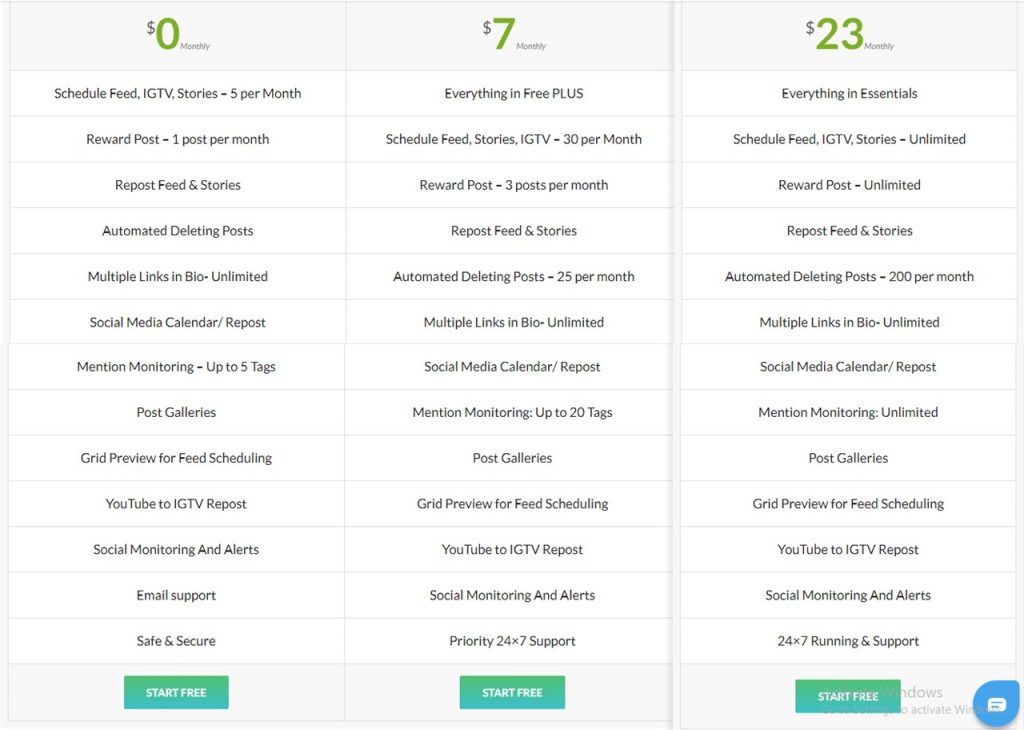 Conclusion
All in all, you know the importance of using an Instagram sticker to grow your audience and communicate easily with your viewers. By the way, they were 10 different types of Instagram stickers that you can use based on your requirements.