Many business owners try management and generator tools to help them with scheduling their content and maintain their consistency. 
Loomly is one of those popular apps that has been around for some time, and many users have already experienced working with it. 
Moreover, their users have learned a lot about both Loomly's benefits and downsides. 
This article discusses Loomly reviews and alternatives.
All you need to know about Loomly reviews
Loomly provides services for all social media managers, from brands to agencies and other types of organizations. Besides, it is reported to be super user-friendly. Here are the main features offered by Loomly: 
Advertising management

Campaign scheduling

Website analytics 
On the other hand, there are a few downsides to it worth mentioning.
Features and Functionality 
Although users are satisfied with customer service and the helpful support staff, They are not happy with how some features just disappeared. In particular, you cannot publish your content directly on Instagram anymore. 
And some agencies complain that taking away Instagram publishing has caused some issues as Loomly no longer does what these agencies promised to their clients. 
Loomly offers different effective features for its users, but this article is about Loomly reviews and alternatives after all. So you need to be provided with deeper insight. 
Loomly might be a good multi-account content management tool, but it suffers from a lack of consistency in automated publishing. Additionally, it does not quantify the effects of brand-building campaigns on sales and conversions.
However, brand-tracking could be vital to Instagram marketing as its goal is to establish a relationship with the brand's core audience and build associations between the brand and certain ideals.
Of course, Loomly's pricing is not necessarily considered a disadvantage as it depends on the budget you set to spend on your management tool. But many users are still likely to find it expensive. 
Loomly does not have any free features; it offers a 15-day free trial though. And the pricing starts at $25 for each feature per month. 
Behind every review is an experience and here is what users think of Loomly on Trustpilot.


As you can see it holds an average rate on this website. However, since there was only one review about Loomly on this website, we decided to take a deeper look at what issue do most of the users have with this app on other websites. And here it is:

Lack of analytics, nothing to run ads through, and not posting to Instagram or YouTube directly are a number of problems that users have been dealing with. 
Overall, Loomly has to be so good that other competitors try to prove their efficiency by comparing their tools with this app. However, is it the best alternative you have? Given the downsides, your answer might vary based on your needs and expectations. 
All you need to know about Loomly alternatives

 
It is important to pick the right tool for your Instagram marketing so that you can be sure of its effectiveness and reliability. Following the Loomly reviews and alternatives, we will discuss the top Instagram apps you can replace with Loomly. 
AiSchedul provides you with all features and new ideas you will ever need for your marketing on Instagram. In other words, it is an all-in-one Instagram management and generator tool that helps you do almost everything automatically. 
Above all, AiSchedul helps you grow your business organically as none of your actions with AiSchedul will be mistaken for spam or any other suspicious activities.
Here are the main features that are offered by AiSchedul all in your dashboard.
You can sign up on AiSchedul for free and use its two-week trial. Next, get all features any Instagram Pro needs for $19.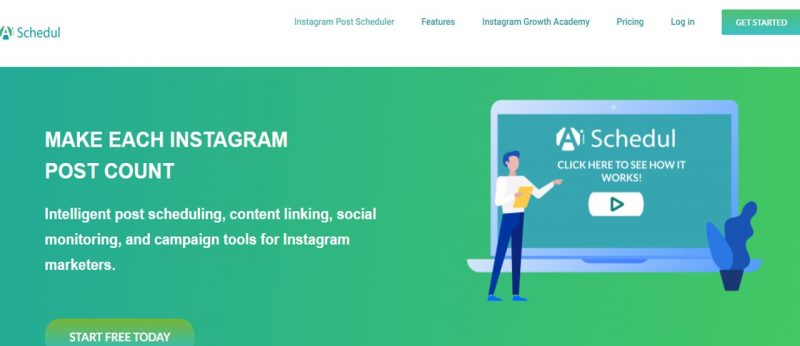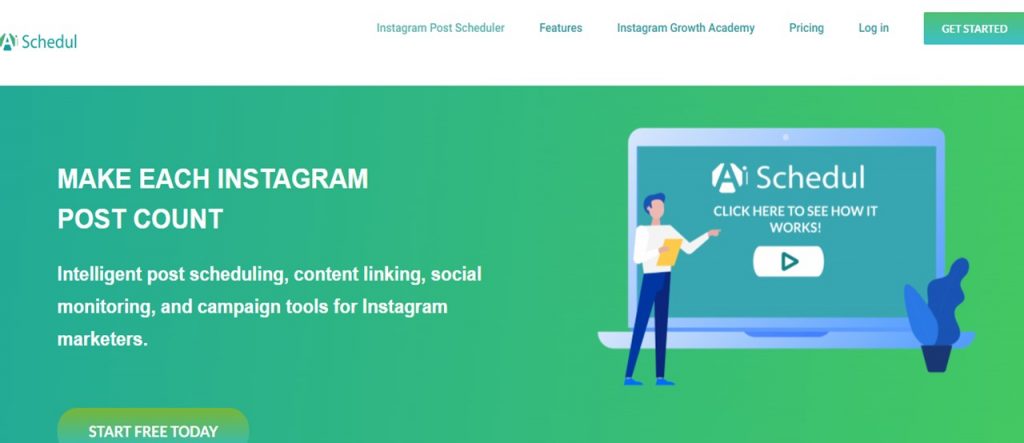 Hootsuite is another effective social media management that you can schedule your posts with it. Moreover, it helps you engage in conversations and track your social performance. 
Last but not least, their service costs you $49 per month.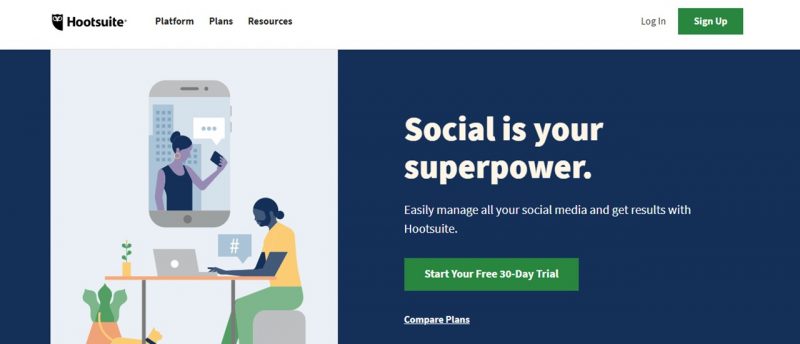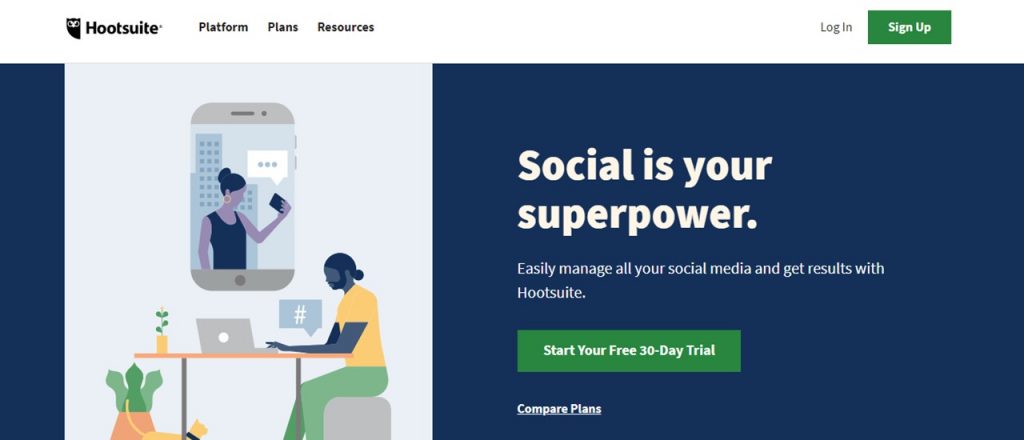 Sprout Social is a popular tool to help you connect with your followers better with its listening, publishing, engagement, and analytics tools. 
It gives you a great plan to organize and schedule your content. In addition, you can use its social monitoring feature to improve your responsiveness and build up your strategy with rich social data.
The pricing for its features starts at $99 per user.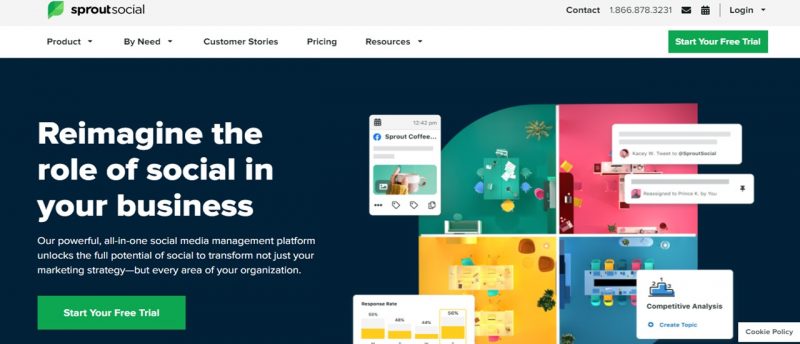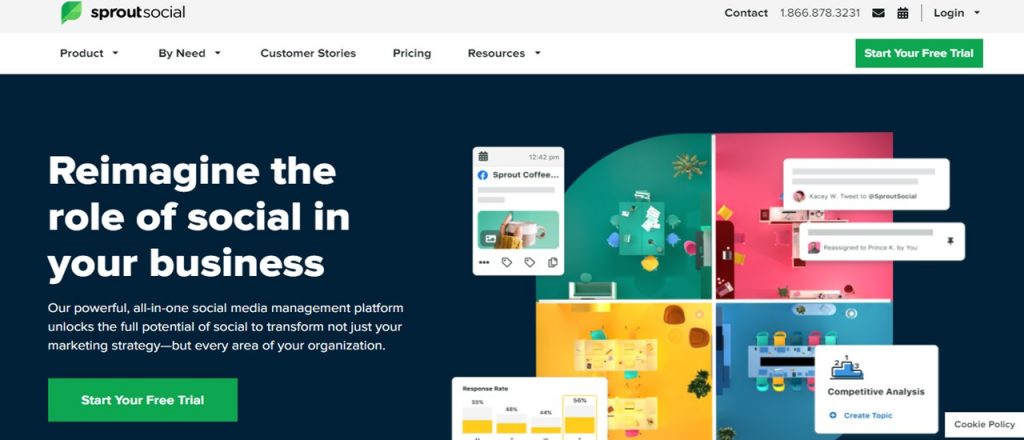 Conclusion
Loomly is a popular management tool with online marketers; however, it's time users tried their hand at something more updated with new features and fewer limitations. 
Considering Loomly reviews and alternatives, we introduced 3 tools that will probably make up for some of the drawbacks with Loomly. 
Our number one suggestion is AiSchedul for its various features, reliability, and the fact that you can have all those features for $19 per month. 
And the other two which seem to be more costly, but effective and reliable are Hootsuite and Sprout Social. 
It is important to try them and find your best alternative that suits your business best.