Agencies, freelancers, marketing teams, and creators are all aware of how important timing is. Many prefer to use a management tool such as Planable to schedule their content. 
However, it is necessary to ensure how reliable the tool you choose is and whether the benefits outweigh the flaws. 
If you have thought about working with Planable, reading Planable reviews could be helpful to get a better idea of the tool, and considering the Planable alternatives will help you more with choosing the right tool for your niche. 
This article will discuss all you need to know about Planable and help you choose the right tool for your business. 
What is Planable?
Planable is a cloud-based social media collaboration wich helps marketers to schedule their posts, and publish them automatically on Facebook, LinkedIn, Twitter, and Instagram. 
You can drag and drop your content, write a caption for your posts, use emojis, hashtags, tags, and Giphy, while other teammates can collaborate with the post if you are working with a team on Planable. 
 After using the free trial, you can purchase their service for $39 per month. 
Planable reviews
Many users complained about the lack of analytics which they could have with other management tools at about the same price. Even the users who praised Planable for being easy to use and having good customer support believed that Planable is not a solution for analytics and reports at all. 
Another downside to Planable is its functionality, as it has reportedly failed to post users' content automatically and sometimes didn't even send a notification. Moreover, there seems to be a limitation on Planable capabilities of posting as they don't support Facebook and Instagram stories or you cannot easily schedule all kinds of images, videos, carousels, and reels to be automatically posted.
Here are some of the reviews on different websites where users shared their real experience of using Planable. 
Planable reviews on "Software Advice"
People's Planable reviews on "Software Advice" rated the tool average, mostly satisfied with its easy-to-use environment but criticized it for not working properly. 
"For me, the downside is the lack of analytics which I have had with other publishing software, without additional cost. The price is similar, but with fewer features. I also wish there was a feature with which I could connect a Google Drive that already contains media rather than having to upload separately."

"One of the things that keep me from paying for Planable at first when I use the trial is the lack of a reporting tool and not able to post to Google Business, these are the features that we need, I know that Planable has been focusing on great schedule, approval, and publishing, but having the same level of report and adding Google business would be great for us as clients. Also not able to have some small tools to repost some publication, not just one time."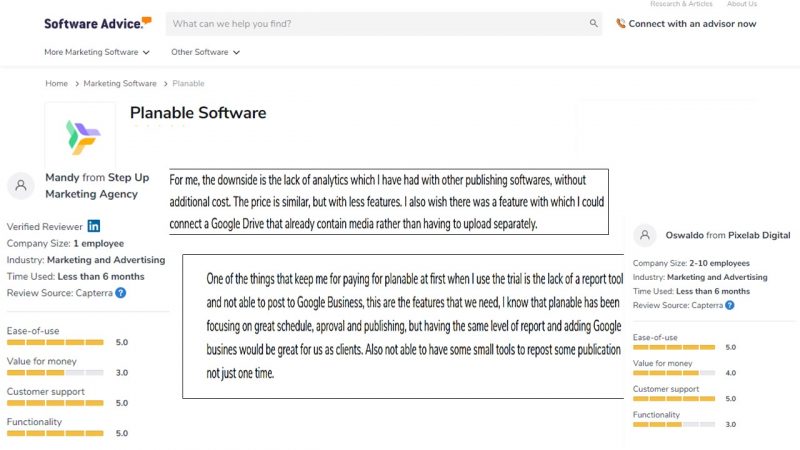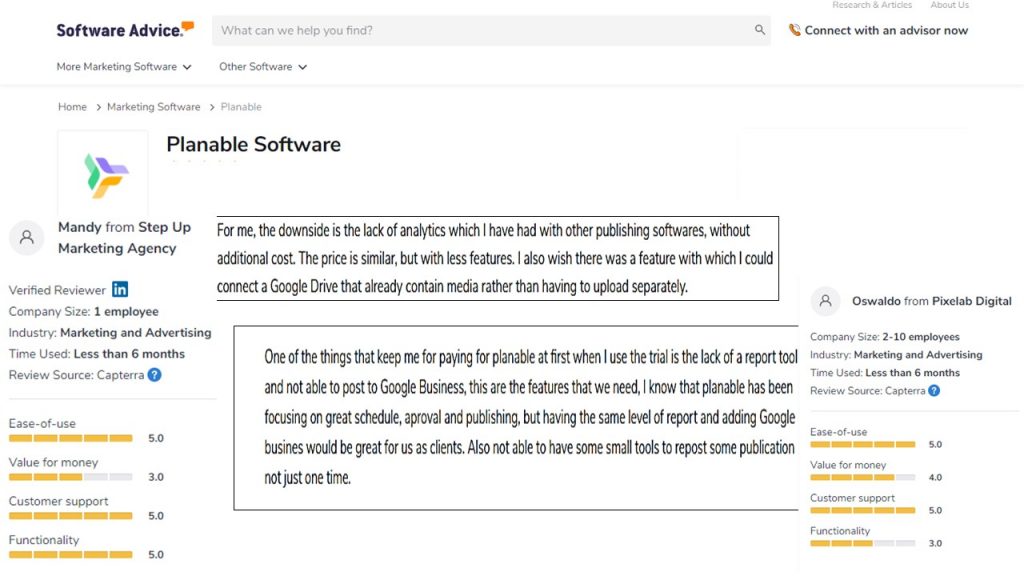 Planable reviews on "Trust Pilot"
On Trustpilot, however, users were mostly unhappy with the service, rating it very poorly.
"Poor working experience."

"What a bad place."

"Fake claim – They claim to approve

social media content 6X faster But Is 10X Slower Other Than Site … ."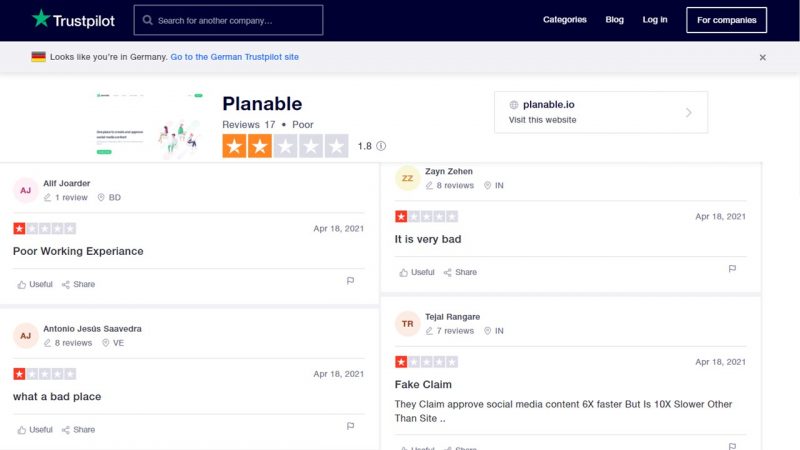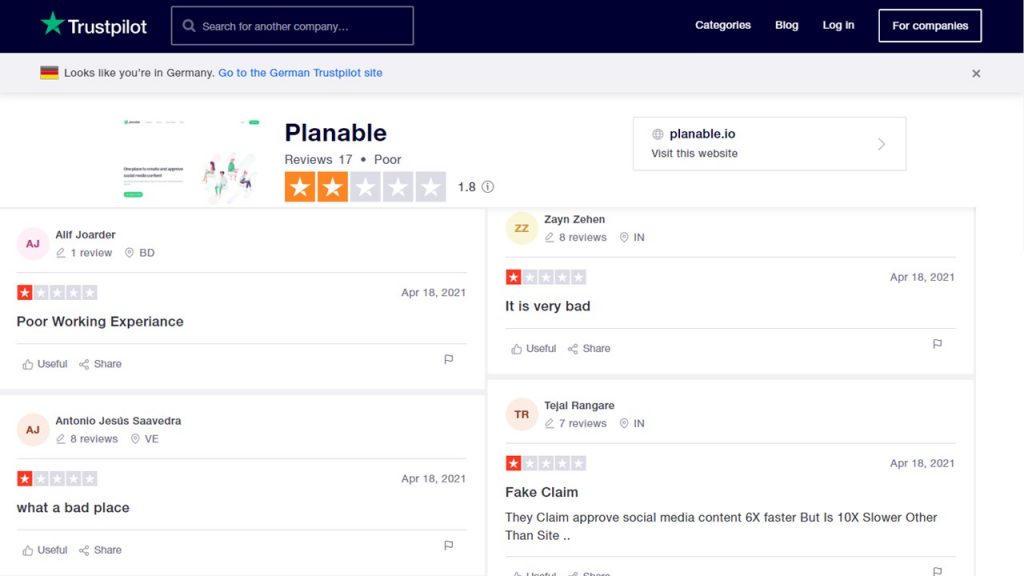 Planable alternatives
As mentioned earlier, in this article, we will discuss Planable alternatives so that you can have a good opportunity to compare the advantages and disadvantages of each management tool and have the perfect choice for your niche. 
1. AiSchedul
Suppose your marketing or business is focused on Instagram. In that case, AiSchedul is an effective management tool for you, offering many and various features to enhance your strategy, help you save your time, and follow analytics and reports to evaluate your performance. 
In order to set up your calendar, and schedule your posts to be automatically published, follow this step-by-step guide. 
Step #1 – Sign up for free on AiSchedul and connect your Instagram profile to its dashboard.  
Step #2 – Choose "Scheduler" on your dashboard and click "Schedule". Then a menu will be opened for you to choose where you wish to post your content, feed, story, or IGTV.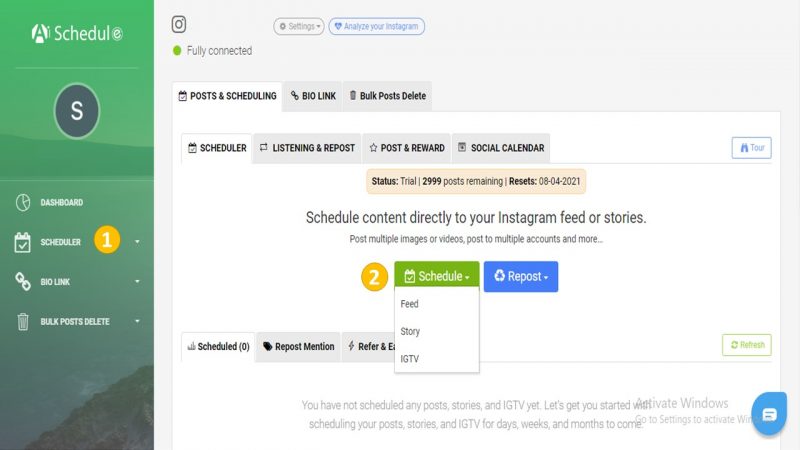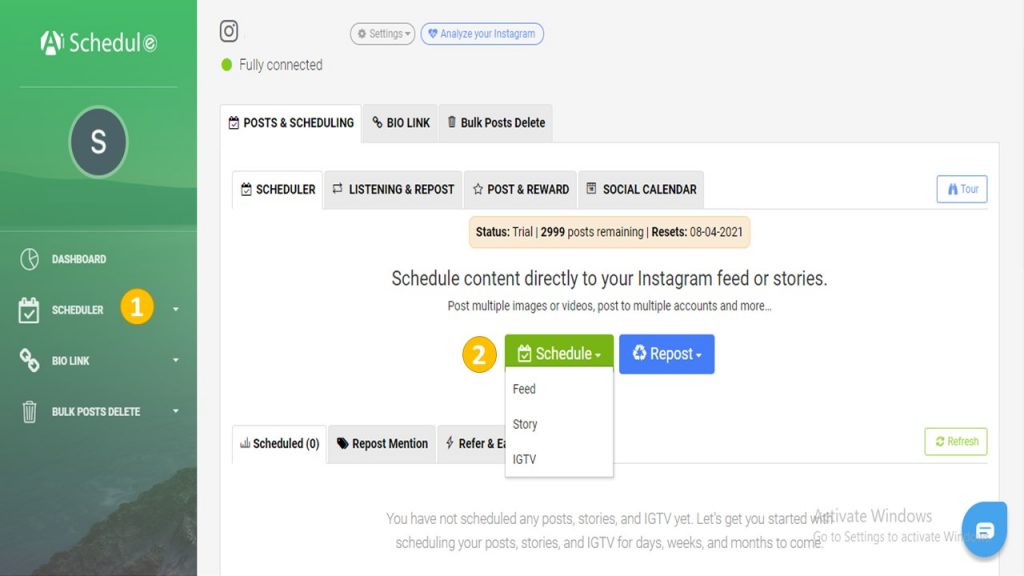 Step #3 – You have different ways to upload different types of content. First, you can drag and drop an image or video. Second, upload up to ten images and videos to make a carousel post. Third, place the link to a YouTube video to have it shared directly to your Instagram profile.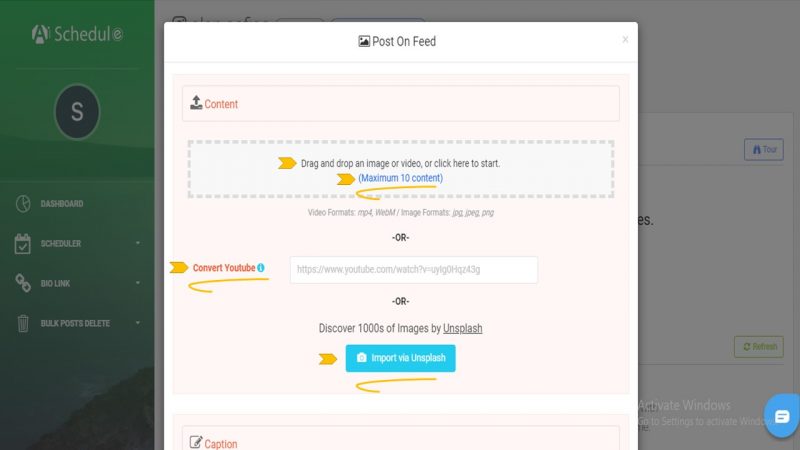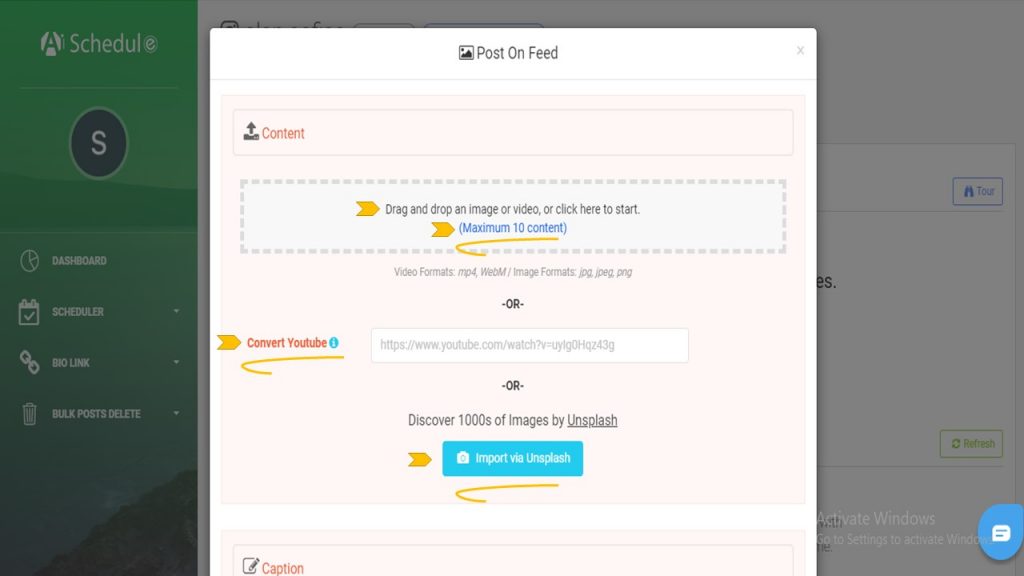 Step #4 – Prepare your post as you normally do on your Instagram profile, such as writing a caption, tagging people, entering a location.
Step #5 – Use AiSchedul's hashtag generator tool. You can search your keyword to find the most popular hashtags relevant to your posts. Next, click "my hashtags" to use the hashtags you have customized for your business.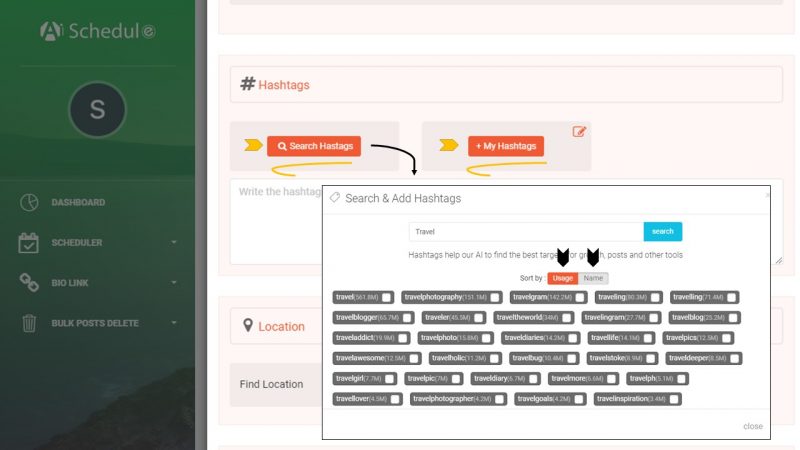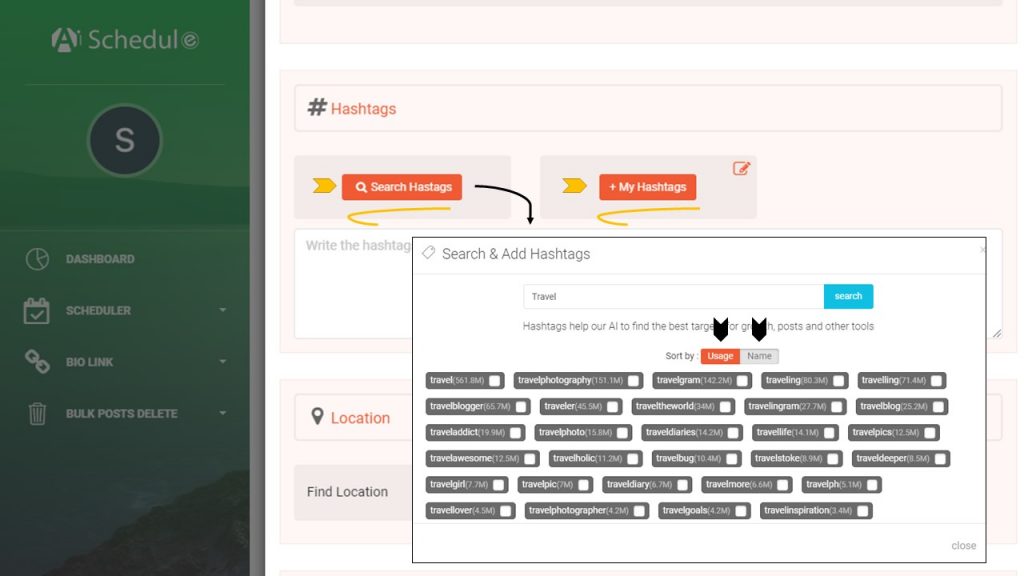 Step #6 – Finally, you have two options to choose from. You can either choose "post now" or "post in the future". If you choose to post your content in the future, you can set your calendar and have it posted automatically.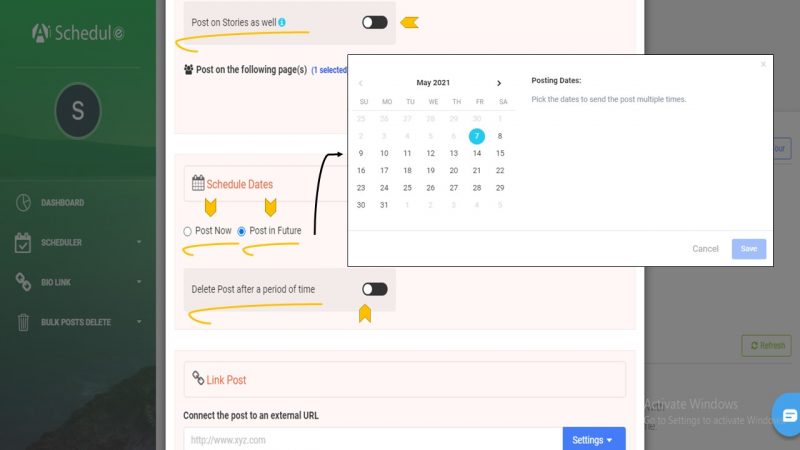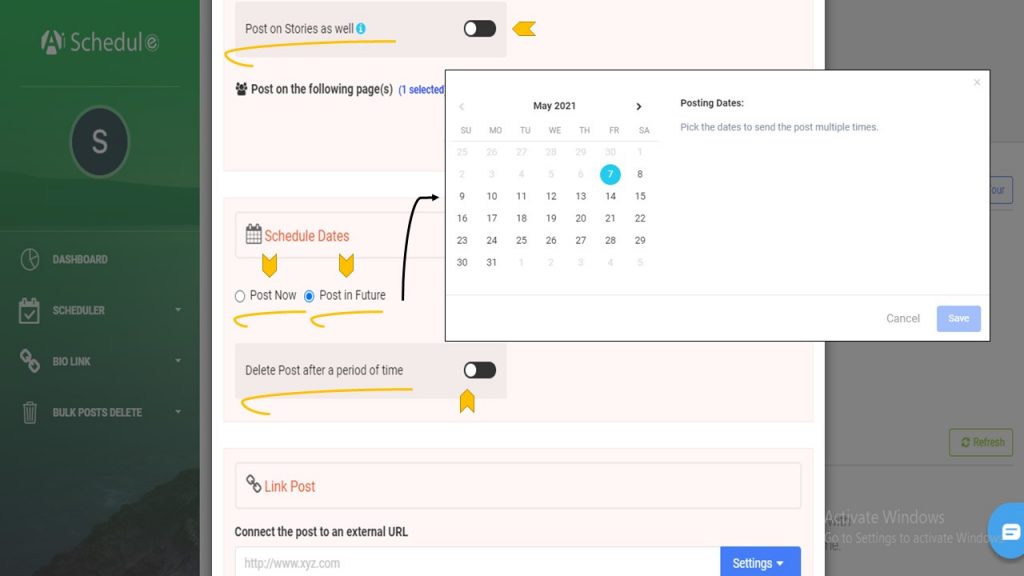 How much does it cost to buy AiSchedul?

 
There are three packages for you to buy. However, before learning more about these offers, you might need to know what other features AiSchedul offers you. 
"Post and Reward" feature to create a fair contest on Instagram. 

Place multiple links to your bio. 

Mass delete your posts. 

Use listening and repost to have the analytics and reports. You can monitor your hashtags, account, mentions, and saved media. 
Now, it's time to talk about packages you can purchase to use AiSchedul's features. 
The first package is free forever, but you have a limited number of times to use these features. The second package costs you $19 per month with fewer limitations and more support. Finally, the third package, which has no limitations and more support, costs you $49 per month.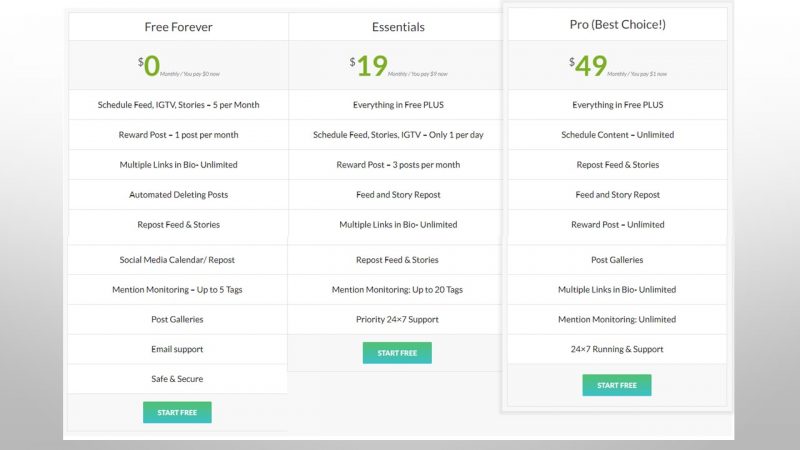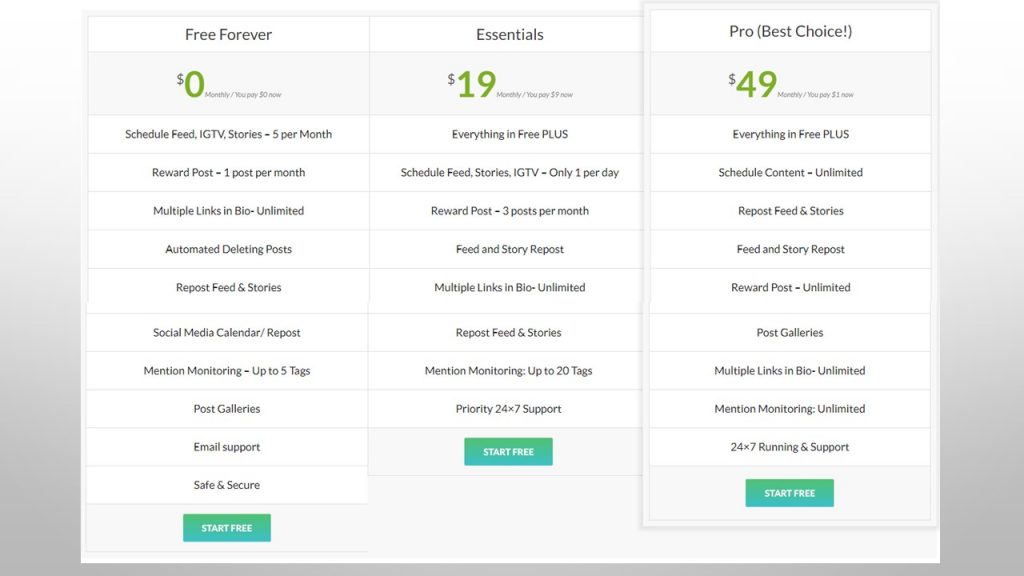 Here is a tutorial link to learn more about how to plan and post your content automatically with AiSchedul.   
2. Sprout Social
Another popular management tool on our list is Sprout Social. However, Sprout's main focus is again mainly on Instagram. you can plan and publish your content automatically, and use its analytics features for $99 per month.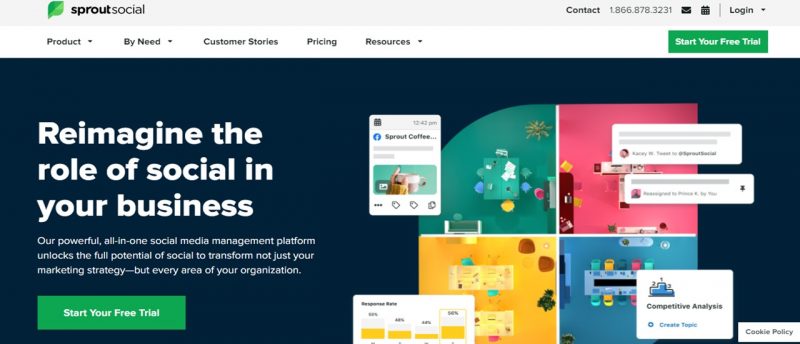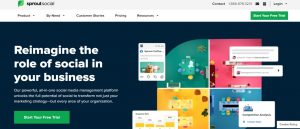 3. Hootsuit
Last but not least, Hootsuit is another professional management tool you can rely on to boost your marketing strategy on Instagram.
It allows you to schedule your posts, manage multiple accounts, receive analytics, monitor your social media accounts, and promote your content.  
Moreover, Hootsuit offers 3 packages at the cost of $49, $129, and $599 per month.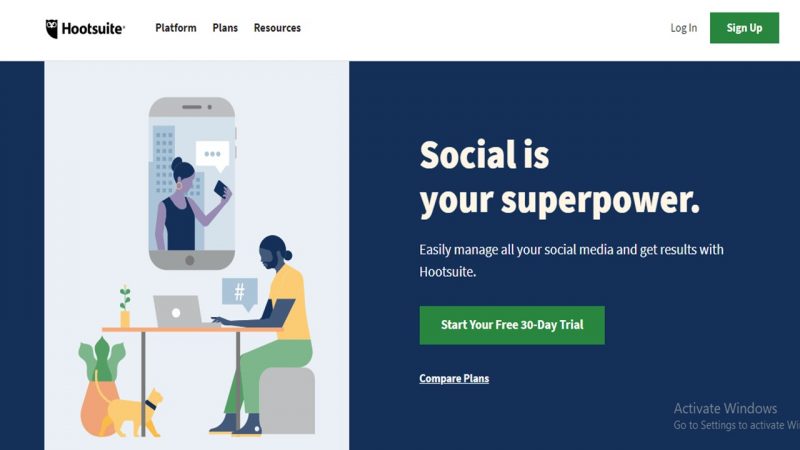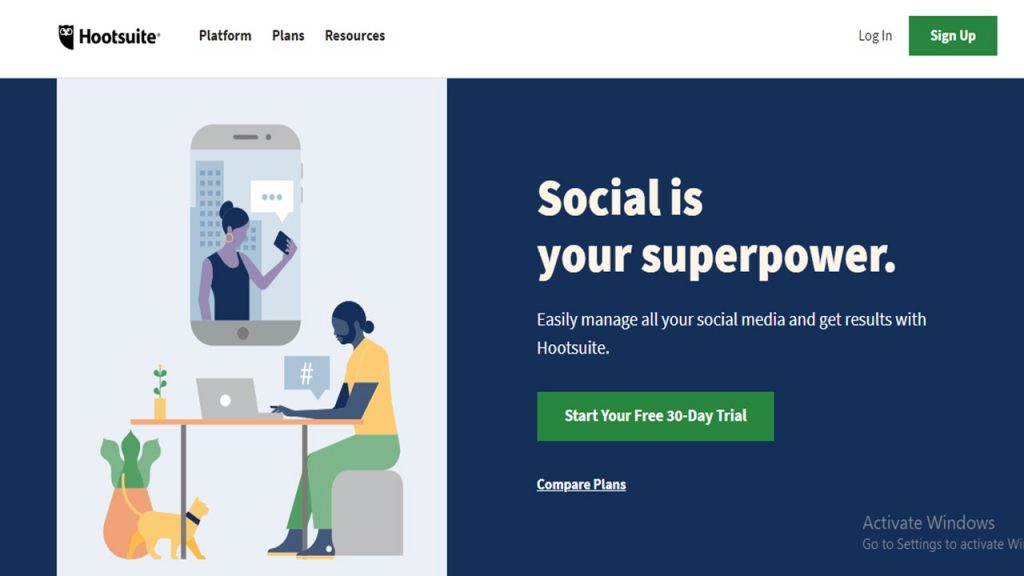 Conclusion
Using a management tool such as Planable, which offers features to schedule and publish your posts automatically, is a useful help that plays a major role in your online marketing. However, considering Planable reviews and alternatives, you gain a deeper insight into the best app that suits your niche.