People are always eager to get in touch with their favorite models and influencers. However, it's nothing easy if you want to direct your social media followers into your personal platform as models. But, is there any social platform exclusively for models? The answer is yes, and the platform is FanCentro.
When we talk about adult models, many would think that they can't monetize on social media. Because many famous social media platforms don't allow users to share adult content. So, what choices do adult models have?
The good news is that you can be an adult model and have your own SM. Social media platforms like FanCentro are designed exactly for these kinds of models. So, let's check what they have on that, and how you can promote your account on social media.
What's FanCentro?
FanCentro is a social media platform that you can share a nude or pornographic content on it. So, if you're happy now, you'd better know that it's more than that. You can also monetize on FacCentro directly, and ask people to pay you before viewing your content.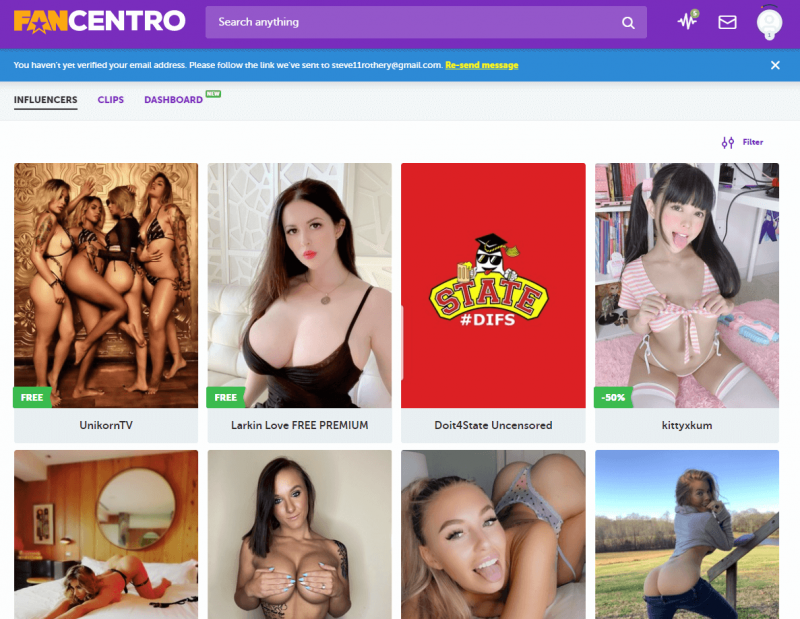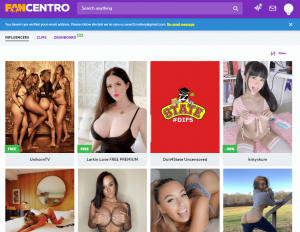 So, you may ask how the setting up your account will be. And, we're going to answer that.
FanCentro Setting Up
There are two ways to sign up for this platform; As a viewer or as an influencer. However, the difference is when you want to validate your account.
You can use your Google account or your Facebook account to sign up. But, there is a third way of using your emails too.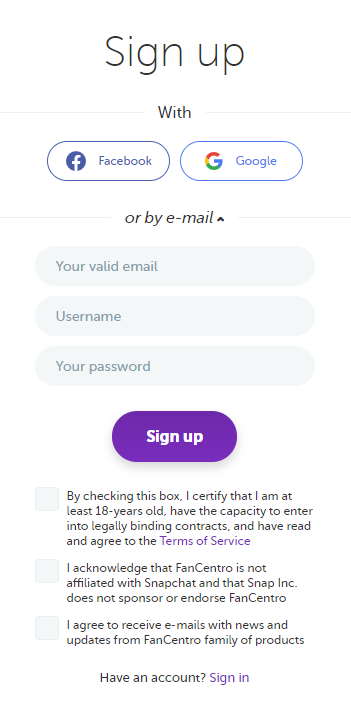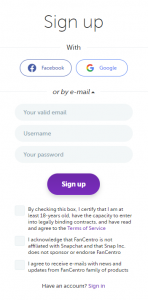 After signing up, you can skip the rest of the process if you want to be just a viewer. Or, you can fill in some forms if you're willing to be a model.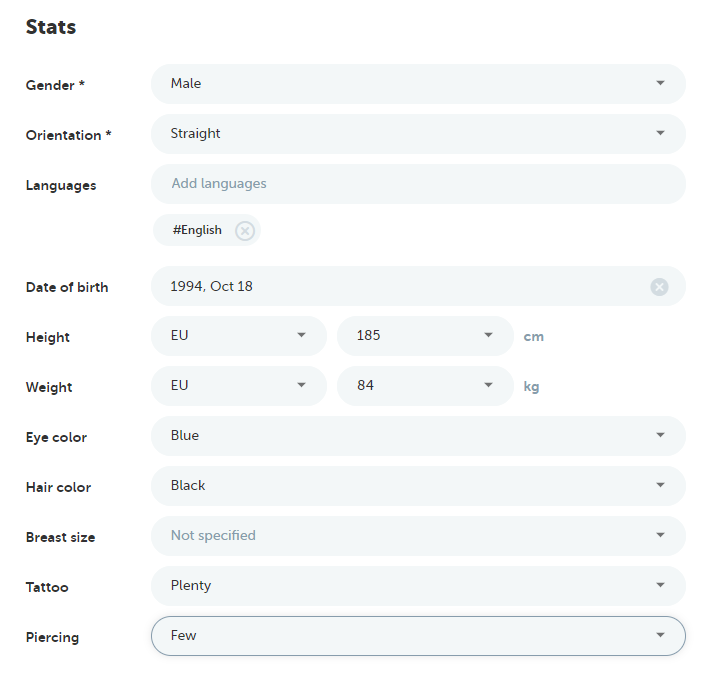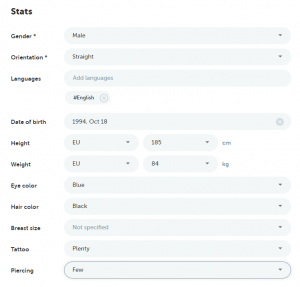 As you can see, there are some specific stats about yourself that gives you the audience how you may look.
FanCentro Features
In FanCentro, you have the opportunity to add your social links.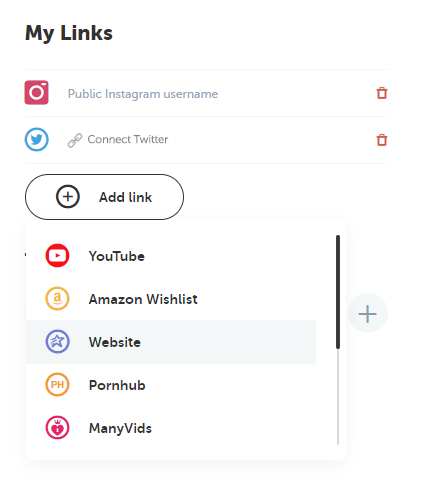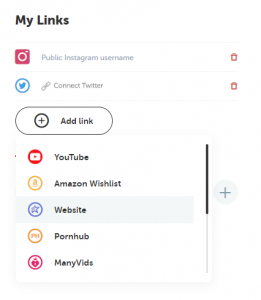 Top choices are your Instagram and Twitter accounts. However, you can add many special social accounts relevant to the adult industry.
Although many models have something free for their subscribers, most of the content isn't free. So, you need to pay in some time-length formats that your favorite model has arranged. For example, as an influencer, you can set subscriptions for a monthly basis, or for a 3, 4, 6, and 12-month period.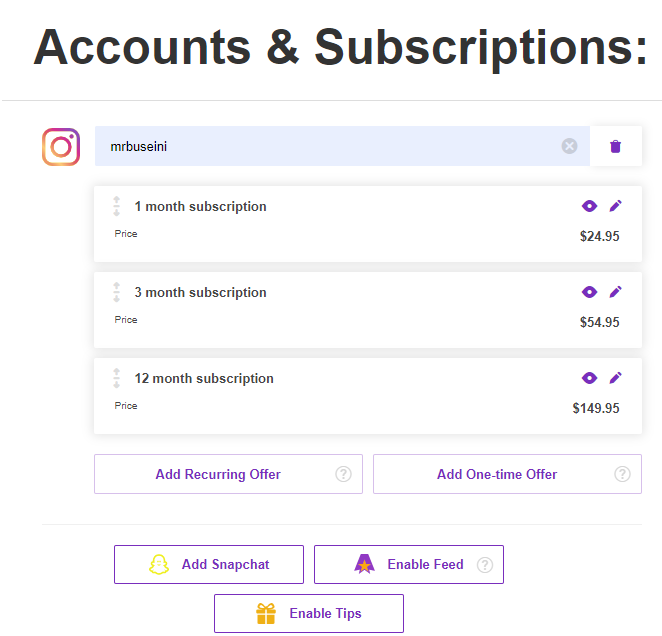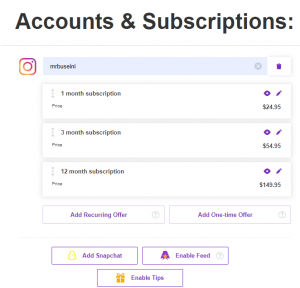 There is a default format during the signing up, however, you can edit them in the way you want.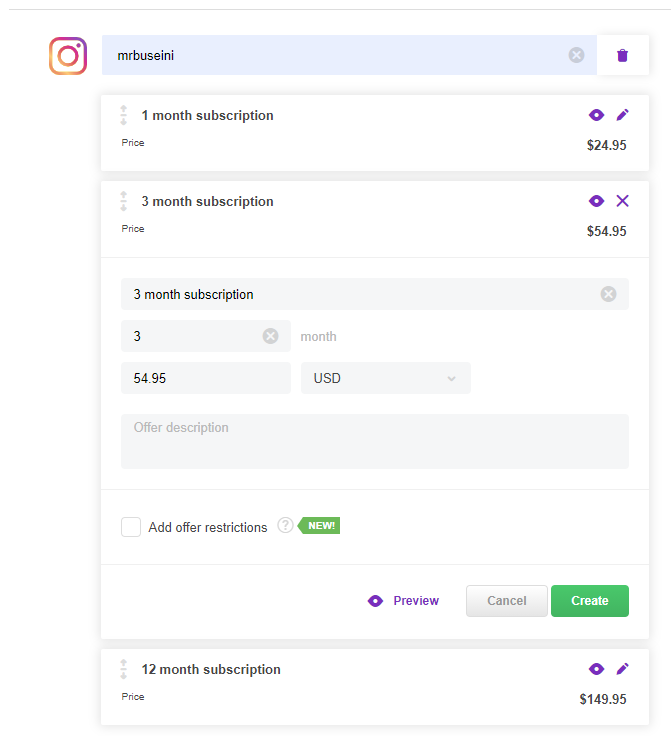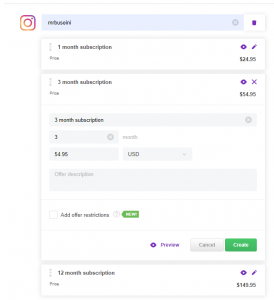 You can find CentroBill as the payment processor for FanCentro. There is a refund policy that if your subscribed influencer didn't follow through as they claim to offer, they will give your money back.
Validating Your Account
When it comes to your last step of signing up, you need to validate your account.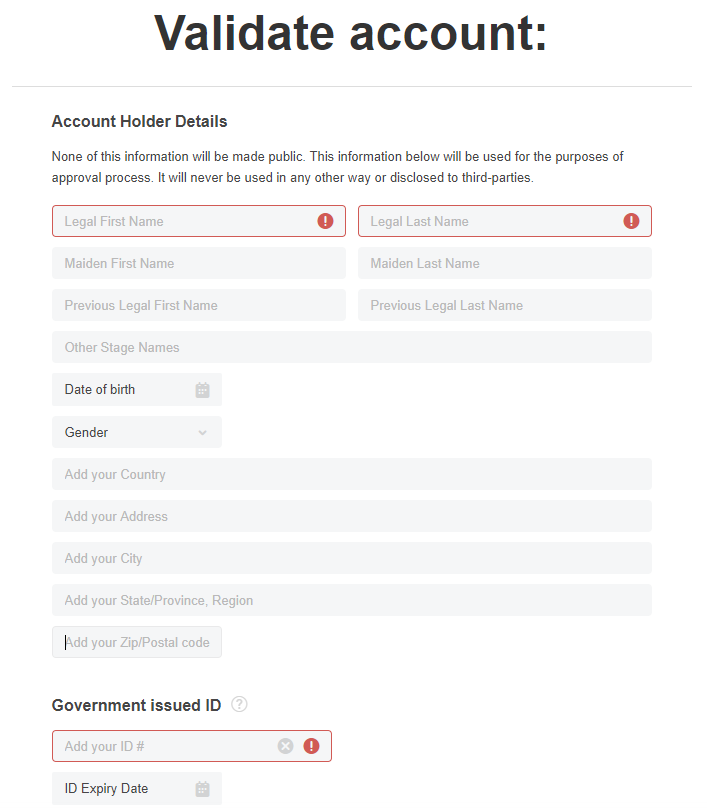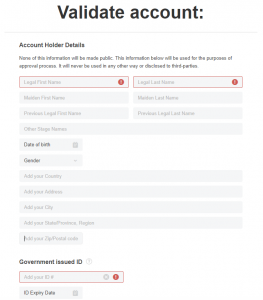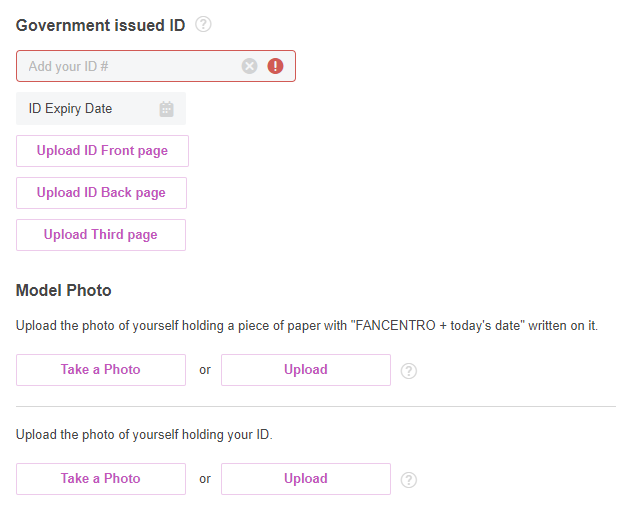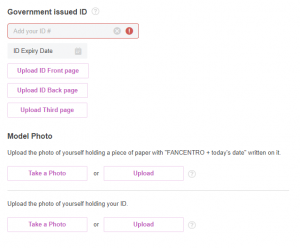 You can see, that the information here is not open to the public. However, you need to add them to approve your personality and formal ID.
After doing this your account is all ready, and you can do as you wish.
What You Can Do
Like Facebook or any other social platform, you have the ability to subscribe to many accounts and view their content on FanCentro. You can divide your video content as clips that your subscribers can find on your profile.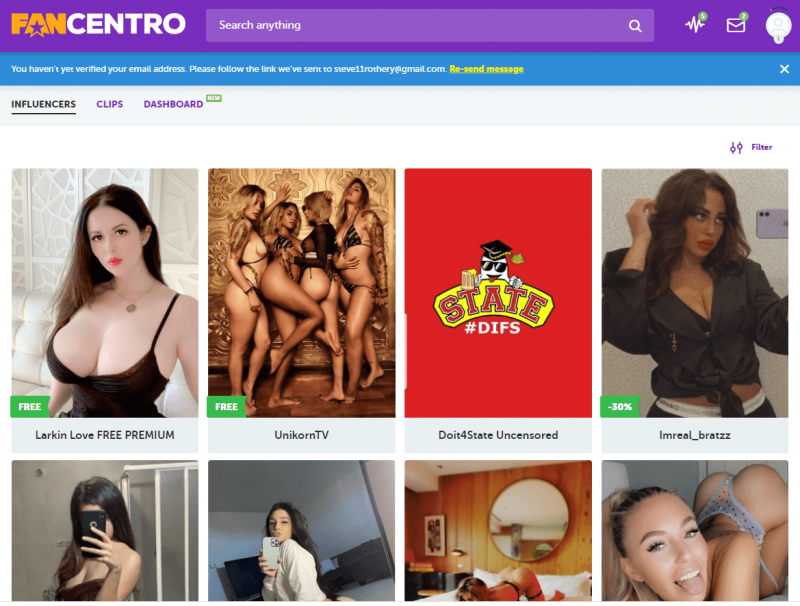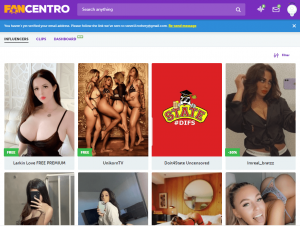 This is the main menu, and you can search for anything that you wish. You can see two tabs at the top left which indicate clips and your dashboard.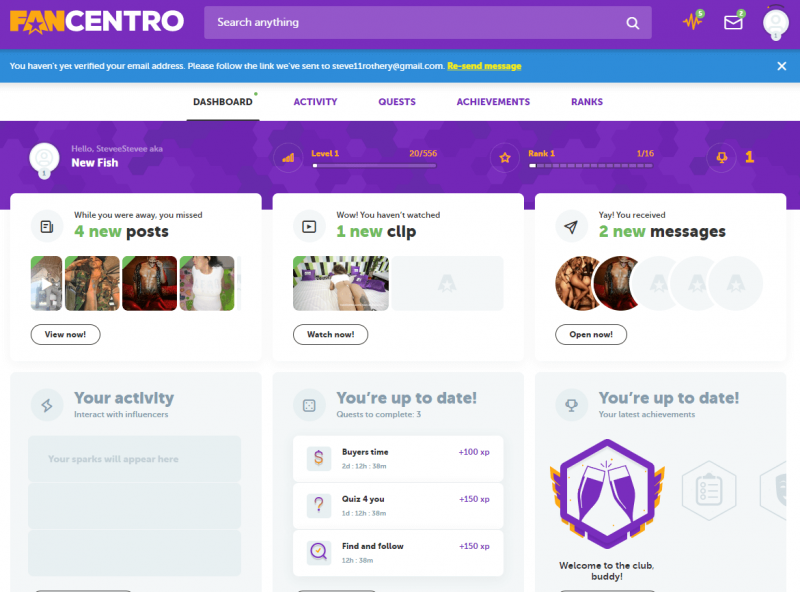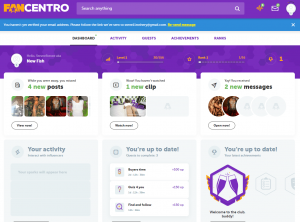 In your dashboard, you can track your activity, quests, and your rank on FanCentro.
Now, let's check how to get your followers into this world.
How to Promote Your FanCentro Account on Social Media
As you know there are lots of ways you can promote your accounts on social media. The main idea is to make links.
Since many social media allow users to add URLs and links to their content or profile, in most scenarios you won't see a problem. Unless you think of a social media that has restricted its users from adding external links: Instagram.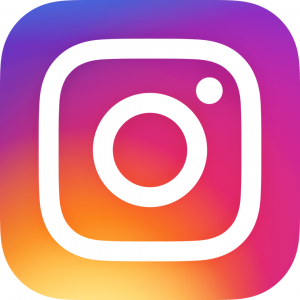 Find Promotion Through Content
There are many ways to promote your FCro account on Instagram. One of them is to use your content. You can create a story or a post that provokes your followers to follow your FCro account.
One way is to use hashtags to make this content appear more on the top search results.
If you have more than 10k followers on your business account, then you can have a swipe up button for an external link.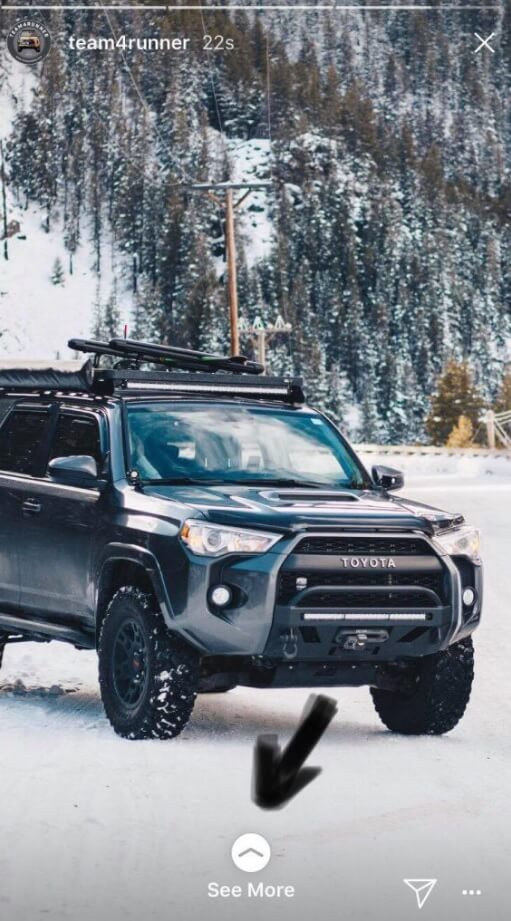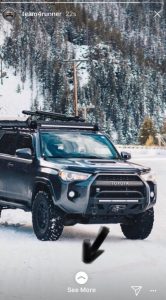 However, many beginners on IG are not capable of having 10k followers. So, you need to find an alternative.
Use AiSchedul
Amazingly, you can add only one link to your profile on Instagram. This is a very good feature, and so, you can add your FCro account to your profile or bio link. Thus, your problem is solved if you don't want to add more links to your bio. If you want, you'll have another solution.


AiSchedul is one of the strongest apps with fantastic features helping you out on this matter. First of all, you need to sign up for it.
You can set your AiSchedul account in less than 5 minutes including adding your Instagram account.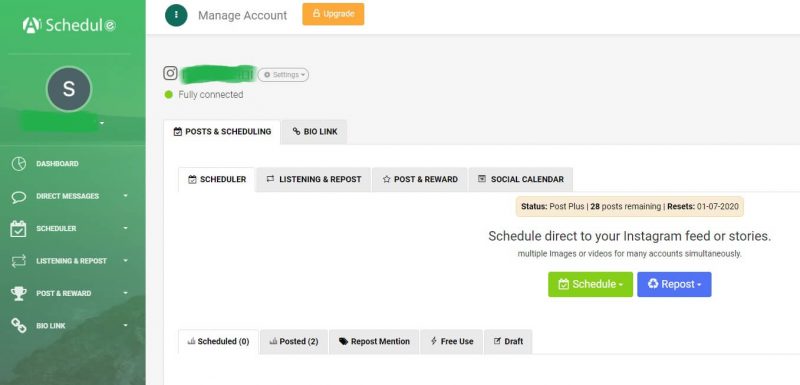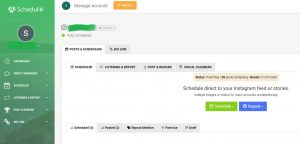 In the above picture, you can see the beautiful main dashboard of AiSchedul. In the first tab bar, select the bio link, and you will see the following picture.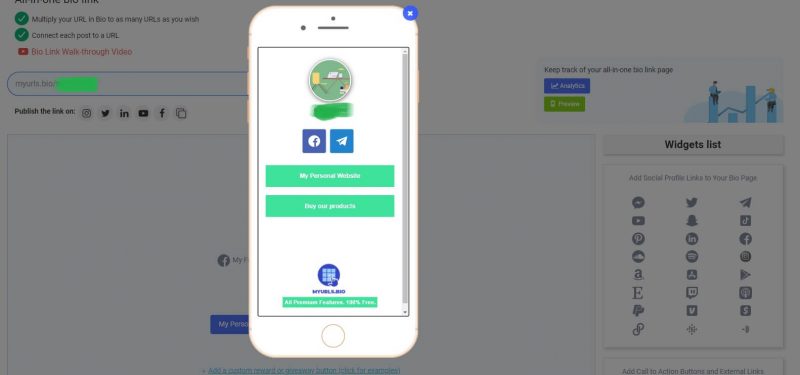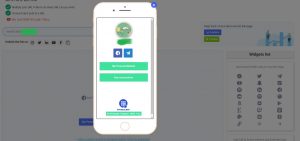 As you can see, with a few clicks or taps or drag and drops, you can create another profile for yourself to add many links. Besides, if you want to promote your other social media, there are icons you can choose to have a nice and realistic profile.
Other Features
AiSchedul is more than a tool for adding more links to your IG bio. With this web-based app, you can do many things that are listed below.
You can schedule your content including your posts and stories
Running giveaways have become extra easy with this app because there are editable reward posts
You can download other's content and repost them
Account, hashtag, and mention monitoring are available
A beautiful calendar is along with you on AiSchedul to see upcoming events and prepare your content for them
You'll have email support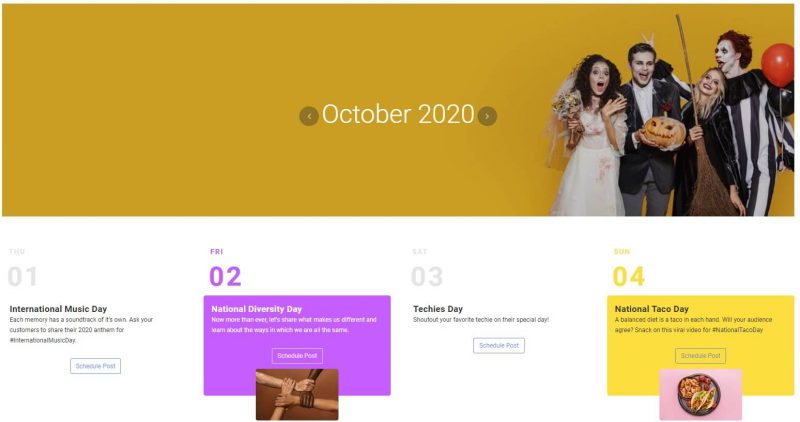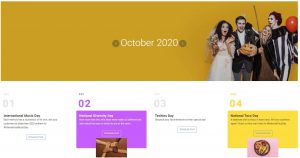 Pricing
AiSchedul's prices and packages are very simple and affordable. There are two purchasable packages up to 29$ for a month.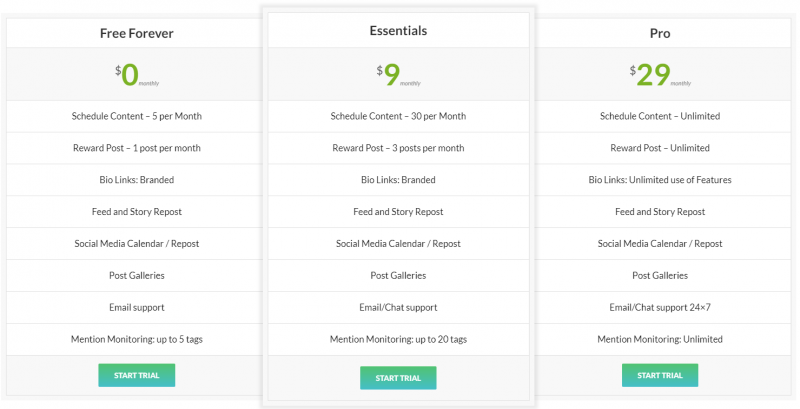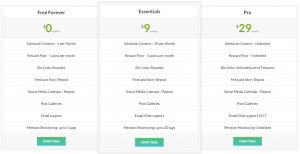 Fortunately, by adding your card info, you can pay only 1$, and enjoy a 7-day trial to see if it suits you.
Note: You can also use MyURLs.bio for adding more links to your account.
Use Instagram Influencers
Influencers are a great way to boost your growth or even exposure on Instagram.
This is all because of the impact they have on their followers that allows them to be able to play a big role in promoting your accounts on Instagram.
You can also use services like Ainfluencer that offer help you to explore influencers on Instagram.
Problem Solved
You could see that there are some ways to promote your FanCentro account on Instagram. However, not all of them are so reliable. But, as you could see, with the mentioned apps you can easily promote all of your other social accounts without a sweat.