Today, having more than billions of users, Instagram is the most popular social media website worldwide. Hence, most of the big companies and markets use Instagram to get more attractions. By the way, preparing posts and sharing them to keep in touch with people takes a lot of time, and being so busy, the Instagram content specialists may forget to share posts and stories at a specific time. Therefore, companies search for a way to automate the process. This article introduces apps and ways to schedule stories on Instagram and help make things easier. 
Why schedule stories on Instagram?
As mentioned above, many companies and business accounts are trying to get extra attraction on Instagram because it is the most popular social media website and a free way of advertising. Stories are one of the best features of Instagram that help people to keep in touch with their followers and audiences easier. They are kinds of posts that will be deleted after 24 hours, and they are shown on the top of your Instagram home page. Therefore, when a person opens Instagram, the first thing that sees is the story bar. So, it is perfect for sharing short advertising posts with your audiences. 
But why do you need to schedule stories on Instagram? Having so much to do, social media managers may forget to post stories on the determined time. Scheduling Instagram stories help you to:
Save time,

Stay consistent,

Post on specific times that more followers are online,

Make posts with higher qualities.
All the reasons mentioned above let you manage your business account better, and hence, you can get more attraction in practice.
Instagram has a perfect feature for business accounts called Instagram Insights. Using this feature, you will get free analytics of your posts and stories' insights and reactions. These analytics include when people have watched your posts and let you know when to post to get the most interactions. So, using analytics, you can set a time to send stories, and by using a scheduling app, you can send stories at that time every day. 
How to schedule stories on Instagram?
Having so many benefits, you may want to schedule Instagram stories right now. There are so many apps and websites that help you through this. In the following, we introduce some possible ways and actually the best app that you can use to schedule stories on Instagram. 
Use third-party apps to schedule Instagram stories.
An easy and fast way to schedule stories on Instagram is to use third-party apps. Some of these apps are free, but it is worth mentioning that free websites give you limited access to the tools. Using them might be risky because you have to log in with your Instagram account to put your privacy in danger whenever you are using a third-party app. Hence, it is better not to use free apps and services. In addition, if you want to check the services, almost all the apps that help you schedule your stories have a free trial, and you can try them without fearing hacks and account loss. 
Many apps make scheduling posts and stories easier, such as Hopper HQ, Postplanner, apphi, etc. One of the best third-party apps that can help you through this issue is AiSchedul. AiSchedul is a platform that gives you so many amazing extra features to control and manage your Instagram. 
What does AiSchedul do?
AiSchedul lets you:
Share photos and videos from your desktop.

Edit and send stories.

Repost.

Schedule posts and stories. 
All of the features above make AiSchedul the best possible choice to manage and send automated stories. Using this app, you can save a lot of time and make your Instagram account more professional. Besides, this website has 3 days free trial that lets you get familiar with all the features and decide whether you want to use it or not. After that, you will have to buy a plan to work with the app. 
How to schedule stories using AiSchedul?
To schedule stories on Instagram using AiSchedul, do the following steps:
Step 1. Go to the AiSchedul website and signup for free using your e-mail address.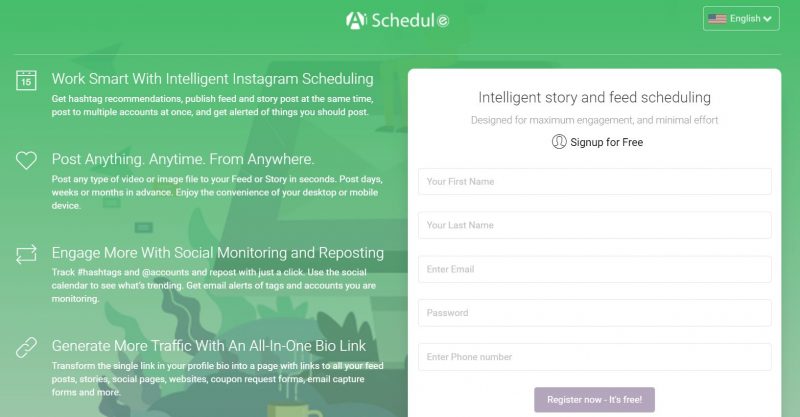 Step 2. When on the dashboard, log in to your Instagram account by tapping on the Add Instagram account. Note that you can add and manage as many accounts as you want.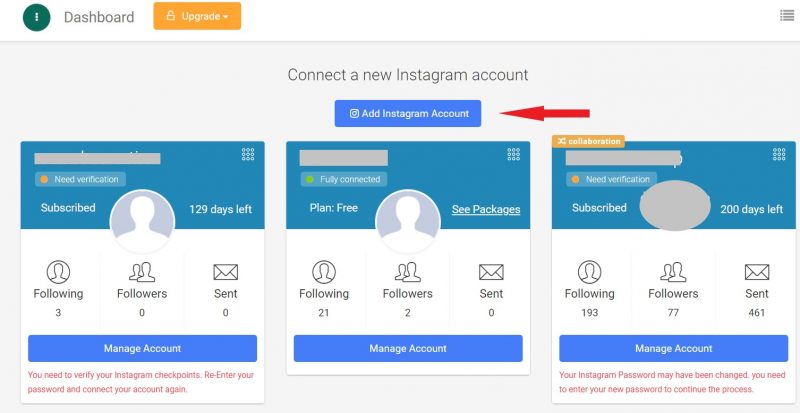 Step 3. Then tap on the manage account button.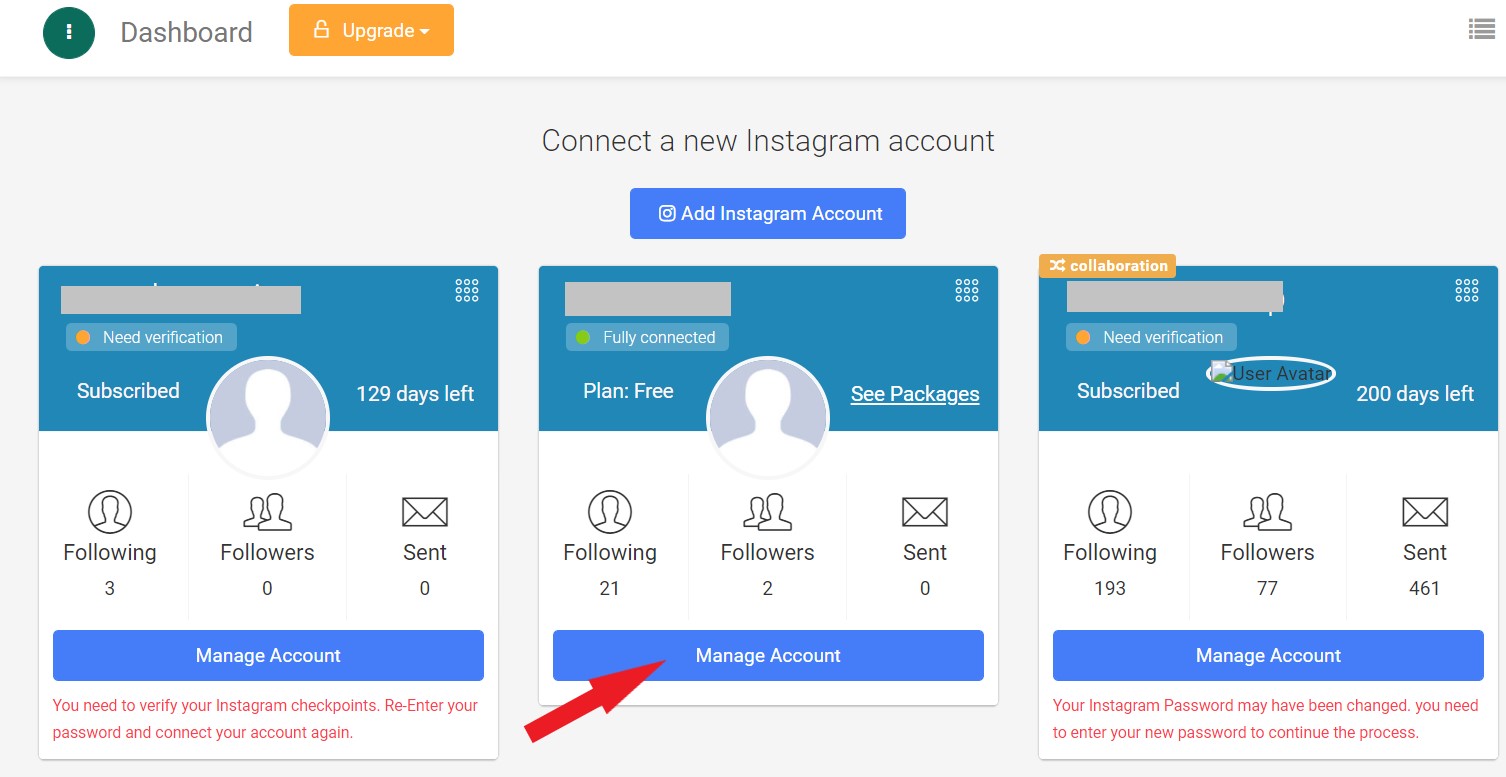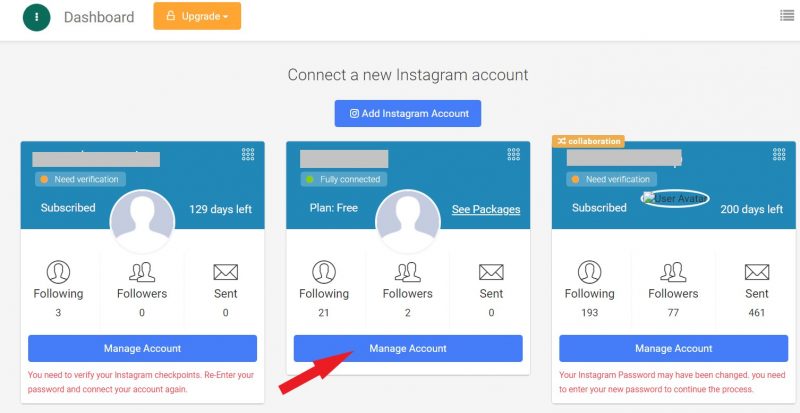 Step 4. On the appeared page, tap on the scheduled story on top of the page.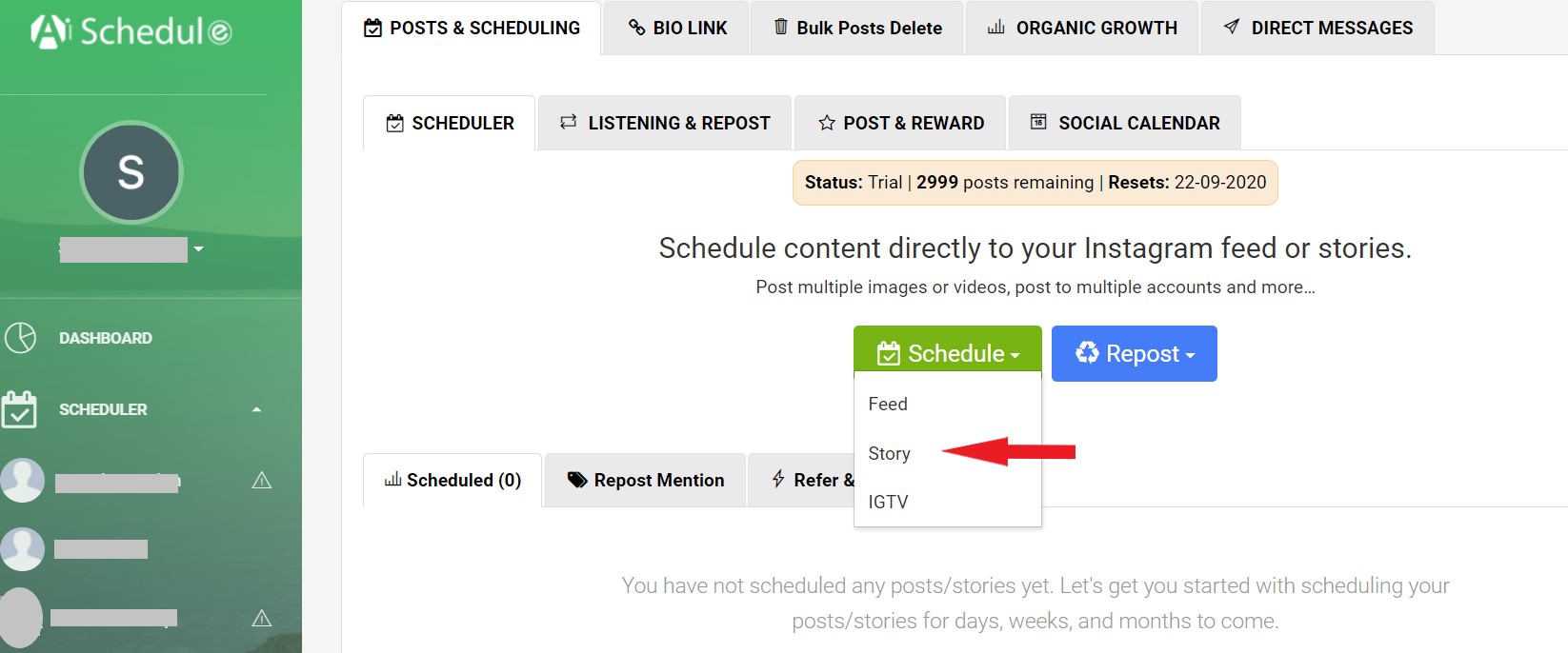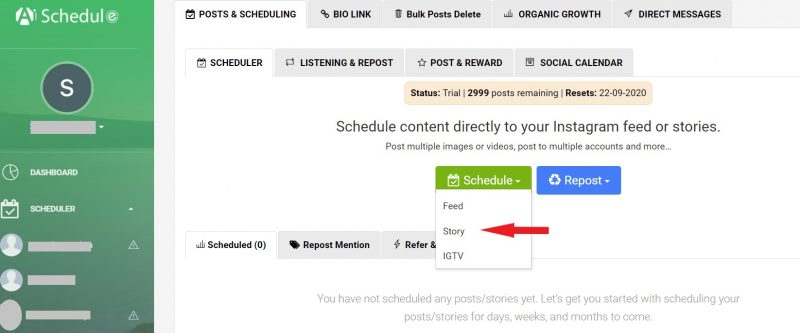 Step 5. Click on the plus button to upload the intended post, and if you want to, edit it with the tools at the top of the story box, and when you are done, click on save.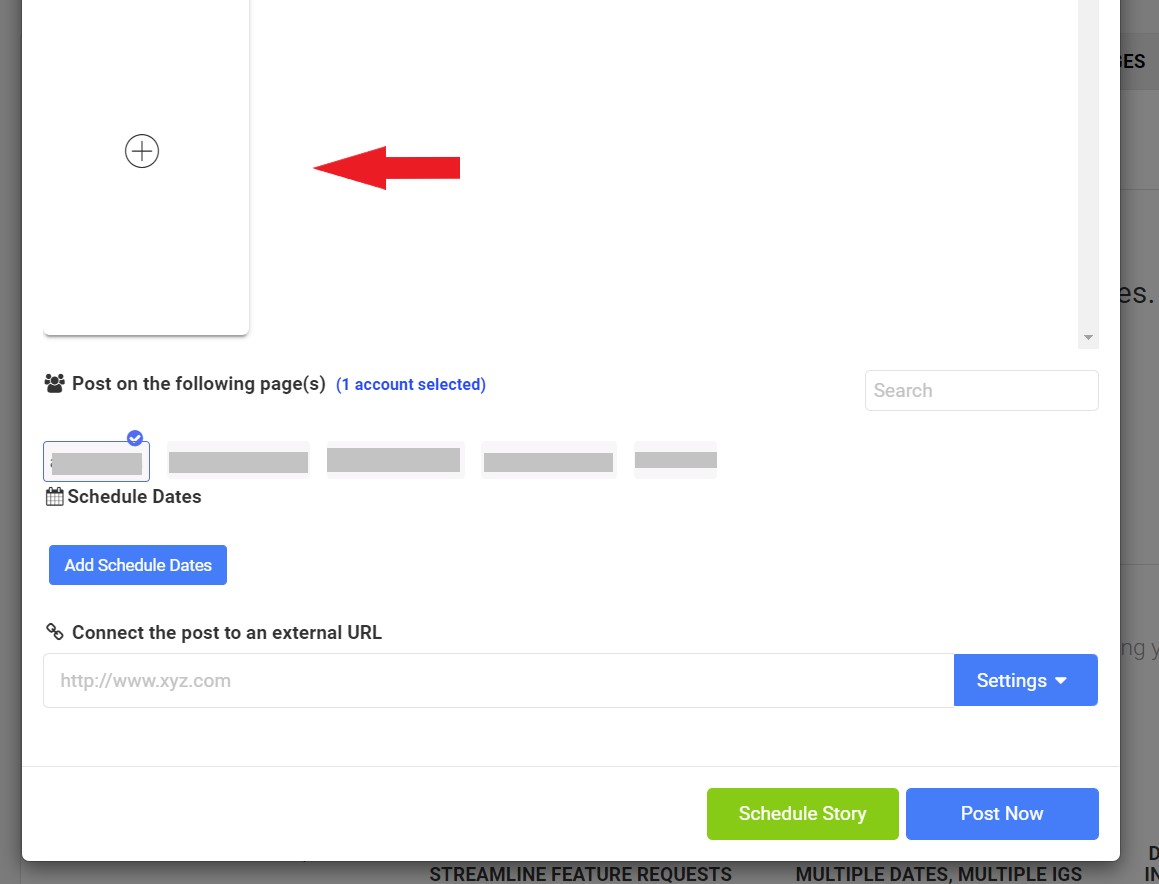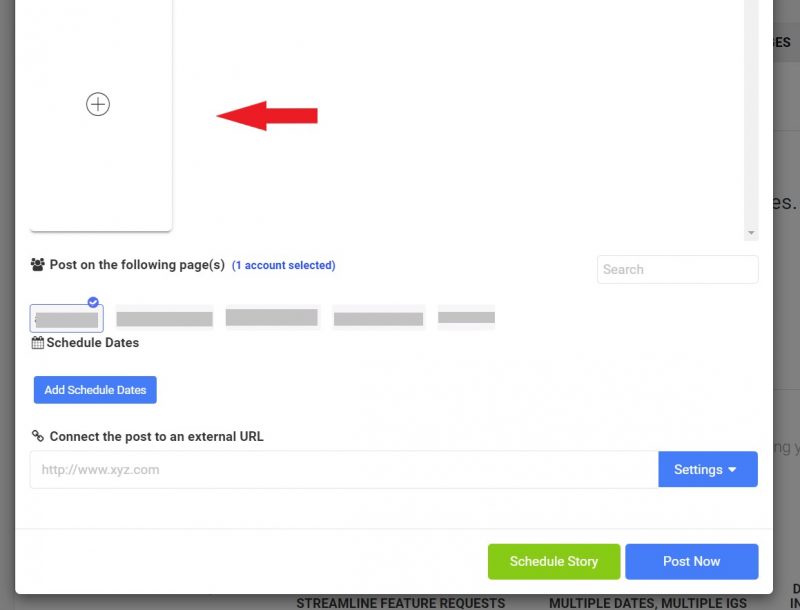 Step 6. Now, add a link if you want, and finally, set the time you want to share the post and click on the schedule story button.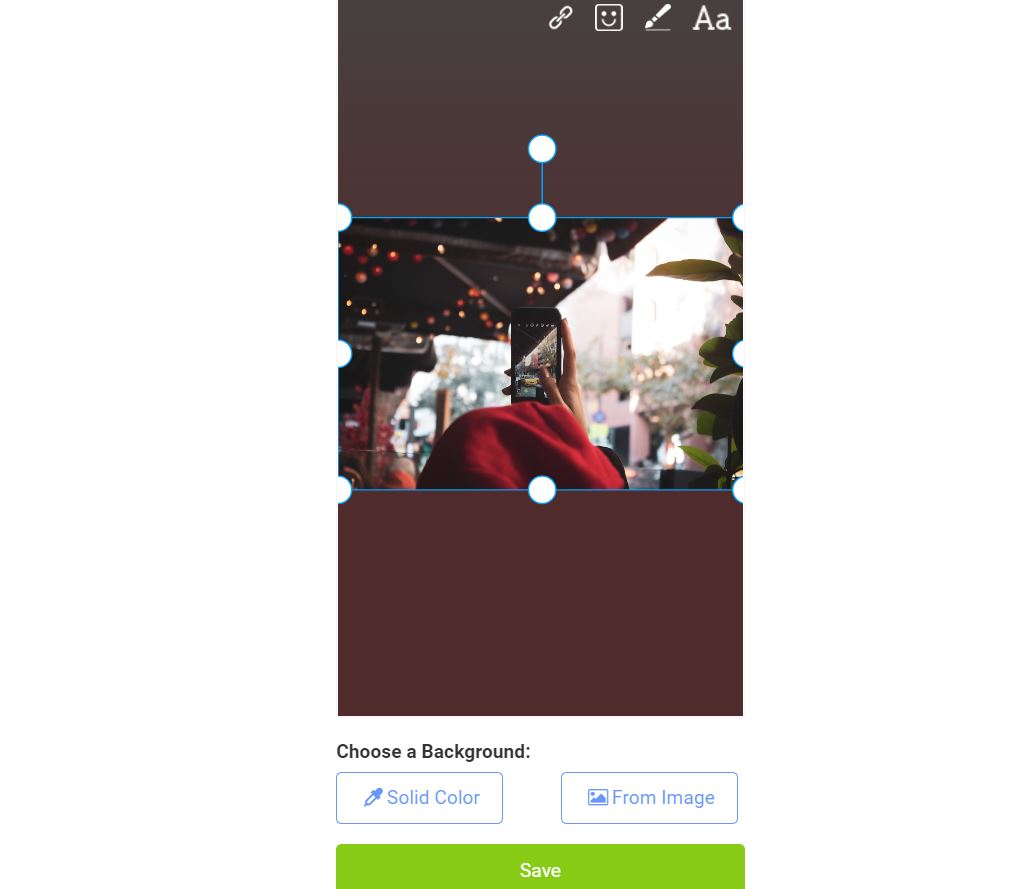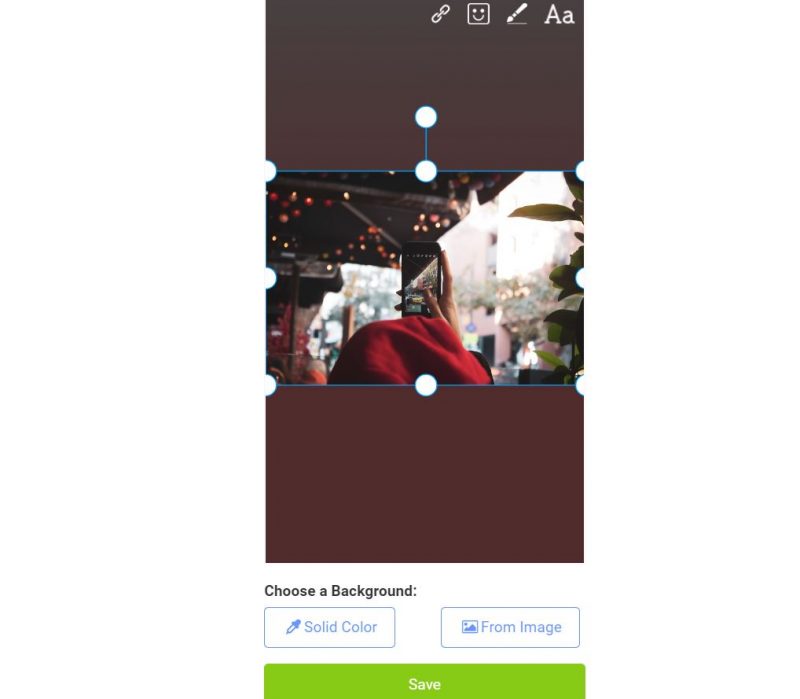 As you see, AiSchedul is really user-friendly and easy to work with. Using this app, you can almost automate sharing posts and stories and manage your account in the best possible way. 
Conclusion
Most of the big companies and brands prefer to use Instagram for advertising their goods and services. Preparing posts, finding the best time to post them, and get the best result takes a lot of time. Hence, it is reasonable to automate the process as far as it's possible. One of the best things to do to make things easier and save time is to schedule stories on Instagram. The best app to help you manage your account better and schedule stories are AiSchedul. AiSchedul is a good choice because it doesn't need any download and installation, and you can easily start to work it by going to the website.
Managing your account from PC can make Instagram management a lot easier for you; you can find out how to do it here.
In addition, it has a free 3-days trial that lets you examine everything to make a good choice.