With over 1 billion active monthly users, Instagram is the platform of choice for consumers and organizations alike (TechCrunch, 2018). That's a lot of eyes, and a whole lot of posts. As digital marketers know, this represents the central challenge of Instagram: how to get content in front of the right people. This post discusses how to take over hashtags to generate targeted awareness on Instagram using a simple tactic we like to call The Hashtag Hack.
What Are Hashtags?
Born on Twitter in 2007 and made famous by Instagram, hashtags are essentially user-generated metadata tags that collect posts into groups that are discoverable by other users (Wikipedia, 2020). When you add a hashtag to your Instagram post, it automatically adds your post to collecting other content tagged with that same hashtag. Users can search hashtags in Instagram's Explore feature and view the top or most recent posts tagged with that hashtag. 
It's easy to see why hashtags are a critical component of any digital marketing strategy. They're a built-in access point to a brand's target audience, and if you know how to leverage them, the easiest way to get seen on Instagram. 
One of the issues many organizations encounter is that higher volume niche hashtags are regularly inundated with content, so posts get buried before they're ever seen. The pages of these popular hashtags are valuable real estate, and getting content near the top means it'll receive more views and engagement, increasing targeted awareness. The strategy we're about to share is one method to cut through the noise and bring your content to the top of a few of these key targeted hashtags.
How to take over hashtags to generate targeted awareness
Hashtags are a crucial tool for generating targeted awareness on Instagram. Taking over hashtags is one way to stay on top of the Explore page for some of these higher volume hashtags, generating organic views and exposure for your page. 
We'll show you how to take over a few key hashtags for a period of time using the AiSchedul app and a simple tactic. If you haven't already, head to aischedul.com and create your free account to get started.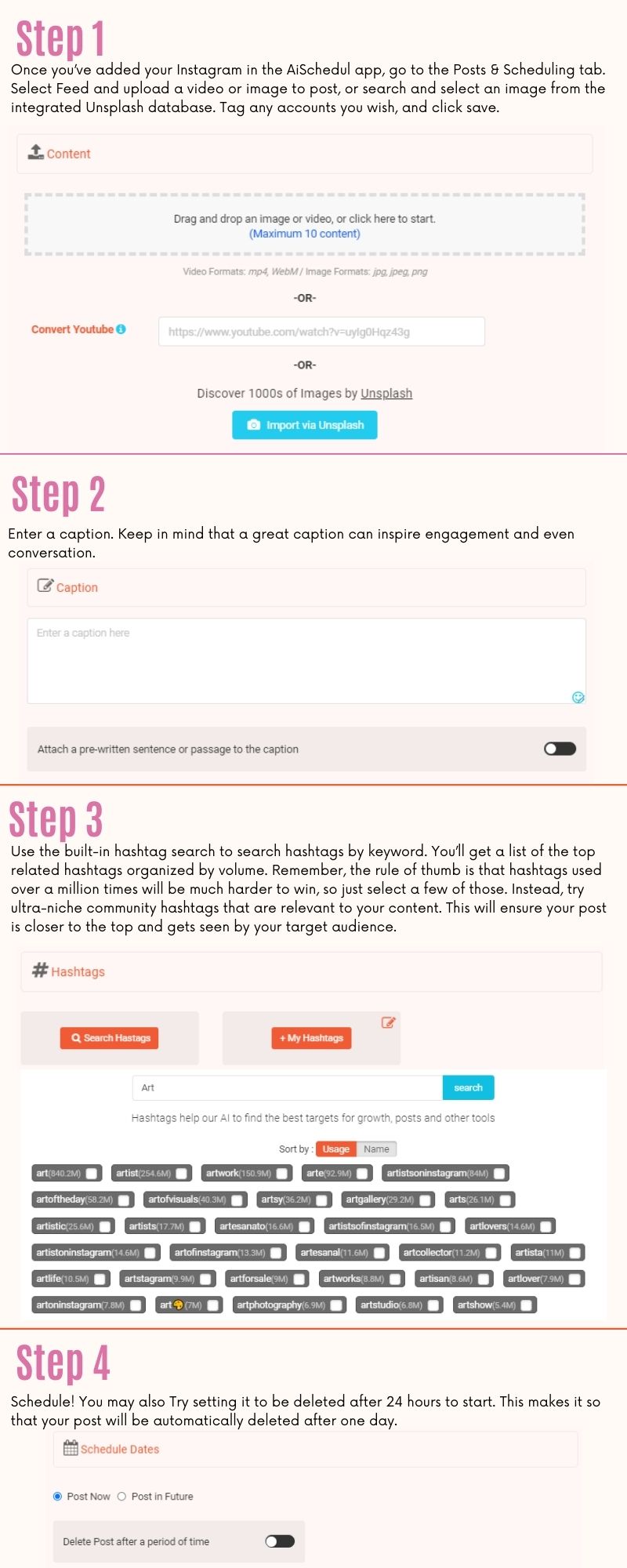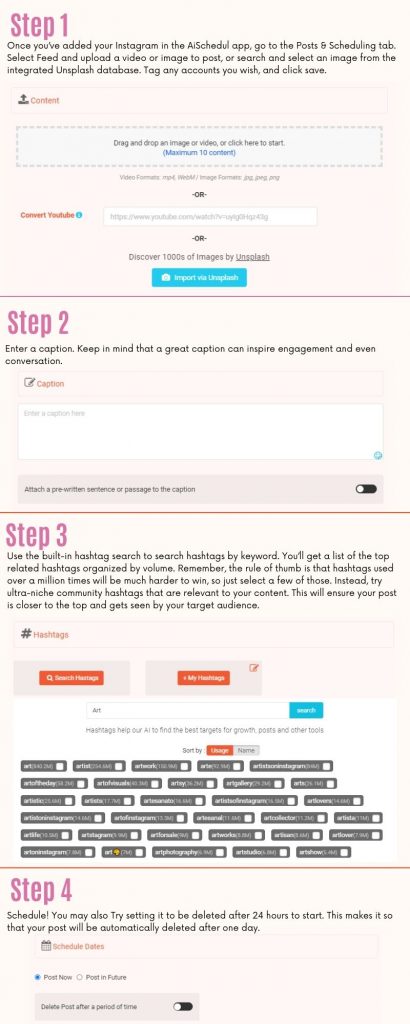 Sign Up on AiSchedul For Free.
Why Find Hashtags On AiSchedul?
AiSchedul demonstrates the volume of each hashtag, and as explained in the infographic, The most used hashtags are surrounded by more competitions; therefore, you have less chance to appear on the top of the explore page. Instead, you can include less of the in your 30 hashtags and include the ones with less volume of use. Plus, the longer hashtags get, the more targeted your users can become.
2. AiSchedul is all about consuming less time. Not only you can schedule your posts ahead of time, but also you can save the most used hashtags on the platform so the next time, you spend less time scheduling your feed.
3. It's been said enough that Instagram is a visual platform and aesthetic matters on it. Instead of adding hashtags to the caption and make it look spammy, you can add those hashtags to the first comment to keep your caption neat and appealing.
4. On AiSchedul, you can schedule your Stories and add hashtags to your Stories as well. Users normally underestimate the power of hashtags on the Stories, so they barely use them. Get ahead of rivals and appear on the explore page.
5. AiSchedul is cost-effective at $7 and $15 per month. Plus it has a free plan. At a reasonable price, you not only can find the most adequate hashtags for your niche but you will be able to schedule all types of feeds, monitor your rivals, repost content of others, listen to your customers, run giveaways, etc.
Sign Up To AiSchedul For Free Or Download it on Play Store.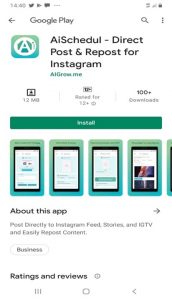 Final thought
With Aischedul.com and this simple hack, you now have the tools to stay on top of your chosen hashtags, gain organic views, grow your audience and gain exposure on Instagram. Sign Up To AiSchedul For Free.