Since Instagram turned into a serious and promising social networking platform, it's had no shortage of new features to keep marketing strategies as creative and effective as possible.
However, some of these features and strategies seem to be timeless and stand out for years. One of them which continues to build a community to engage with your products even in 2021 is your hashtag strategy.
Your hashtags also help you get more followers and more customers for your business.
Why Hashtags Work Well?
Hashtags are a combination of letters, sometimes numbers, and emojis preceded by the # symbol that makes a clickable item. Using hashtags helps you expand your target audience by attracting those who are interested in what you are promoting and categorizes your content by the Instagram algorithm, so that it is easier to be discovered and reach new people.
What Are the Top Hashtags on Instagram in 2021?
Currently, the 50 most popular Instagram hashtags are as follows:
 #

beach

#

l4l

#

blogger

#

instadaily

#

lol

#

blue

#

instagram

#

model

#

nature

#

hot

#

followme

#

pink

#

bestoftheday

#

night

#

blackandwhite

#

nofilter

#

food

#

f4f

#

family

#

foodporn

#

fashionblogger

#

black

#

me

#

gym

#

home

#

makeup

#

photography

#

girl

#

pretty

#

fitfam

#

lifestyle

#

work

#

sky

#

love

#

amazing

#

beautiful

 

#

sun

#

luxury

#

vsco

#

landscape

#

cute

#

llike4like

#

hair

#

girls

#

london

#

tbt

#

life

#

picoftheday

#

beauty

#smile
However, you should keep in mind that using ultra-popular hashtags isn't always the best strategy for getting more engagement on your posts and stories.
How to Find Top Instagram Hashtags for Your Account?
It is vital for every brand to find hashtags that suits them best. You have your own unique followers and your hashtag strategy should enable you to gather like-minded people, brands, and influencers together.
Every post you share can include up to 30 hashtags, but what and how many hashtags to use definitely varies. In order not to use hashtags in vain, here are two methods for finding the top Instagram hashtags for your account.
       1.

Search Instagram for hashtags
The easiest way to find suitable hashtags is through the Instagram app itself. You can simply search a word or niche, and Instagram will give you relevant hashtags. 
For example, you search #fashion and Instagram will also display #fahionstyle, #fashiondesigner, #fashionblogger, #fashionista, #fashionphotography, #fashionnova, #fashionweek and the list just goes on. Instagram also shows the number of posts that have been using these hashtags; this means you can also find the top hashtags concerning your niche. 
     2.Use top Instagram hashtag generator tools 
Working out the right hashtag strategy can improve your engagement rate by almost 13%, which is a significant number. However, as mentioned earlier, popular hashtags don't necessarily generate the kind of engagement you are looking for, so the challenge to find suitable hashtags could seem daunting. 
As a result, many brands consider finding the right hashtags with the help of AI hashtag generator tools. Their accuracy in producing a result is beyond the limits of your manual search through Instagram.
One of the best hashtag generator tools you can use is AiSchedul. One important thing it does is to grow your followers count organically. Once you develop your strategy in AiSchedul and schedule your content for days, weeks, or months in advance so that it will automatically post your content for you.
Here is a step by step guide on how the AiSchedul hashtag generator works.
Step #1 – Sign up for free on the AiSchedul website.
Step #2 – Open your dashboard.
Step #3 – Click the tab called "Schedule Posts." Search for a keyword related to your post, and AiSchedul will give you the most popular hashtags related to your keyword in descending order.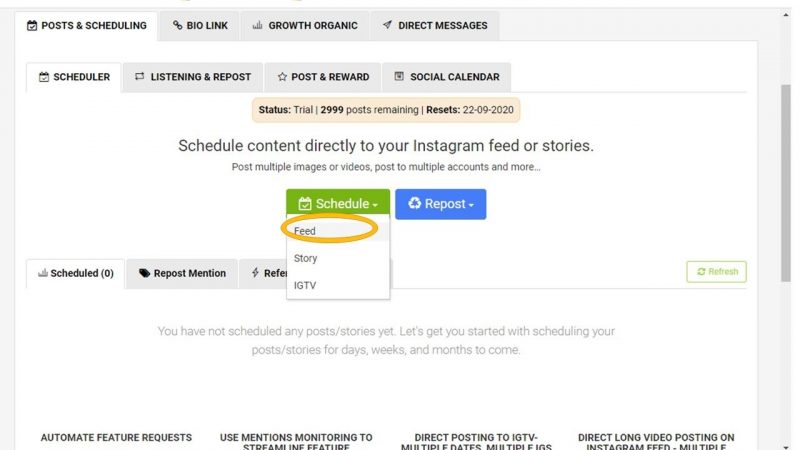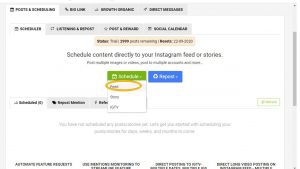 Step #4 – Schedule your contents and post them automatically right away, or plan them days, weeks, or months ahead of time.
Step #5 – Upload your photos or videos and think of a caption.
Step #6 – Find suitable hashtags for your content through AiSchedul to match perfect hashtags for your posts.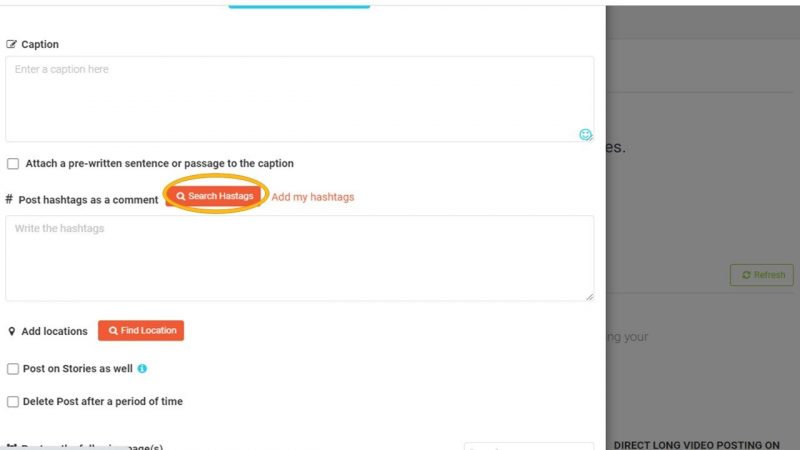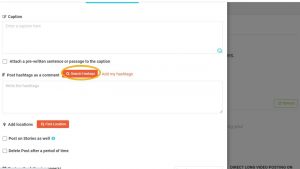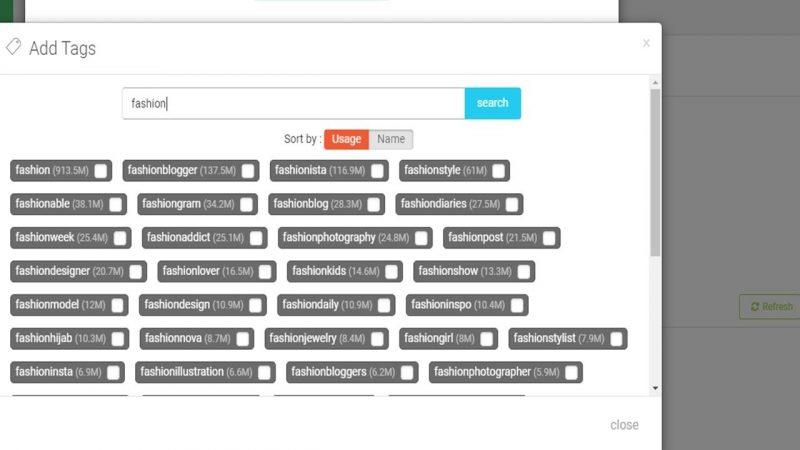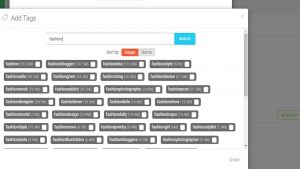 Different Types of Hashtags
In order to decide how many hashtags you need to write in your caption, it is important to realize what different types of hashtags and their aims are.
Here are 3 different types of hashtags you can use to your advantage.
     

Community hashtags
They help you find people with the same interest to build a community around your business. Community hashtags are including the following list.
       

Hashtags indicating your product or service

       

Hashtags indicating your niche in your industry

       

Hashtags for Instagram communities in your industry

       

Hashtags for special events or seasons

       

Hashtags using locations

       

Daily hashtags

       

Hashtags with phrases relevant to what you do

       

Hashtags with acronyms

       

Hashtags with emojis
   

Branded hashtags
They are unique hashtags that only you use for your brand or company.
   

Campaign hashtags
Unlike community and branded hashtags, campaign hashtags are normally short-term. As its name is self-explanatory, they are used for a seasonal campaign or other marketing campaigns that you may create on different occasions.
How to Build an Instagram Hashtag Strategy?
The amount of text that is shown on your feed is limited and the rest becomes hidden. Add line breaks to separate your caption and hashtags in order to have the hashtags after the "show more" link.  
        Trace popular hashtags relevant to your post | brand
Hashtags can make or break your marketing. While you look for popular hashtags searched by most of the users on Instagram, having relevance to prevent those who searched your hashtag from getting annoyed is crucial to your policy.
The best way to use the hashtags is to use AI generator tools such as AiSchedul.
 Conclusion
What makes hashtags so great is the fact that they are simple and effective. You can also use this feature in combination with other features, which puts the final touches on the content you share. Building up the right strategy for hashtags on Instagram will help your brand to get more exposure, add new people to the list of your followers, and above all else, create a community who are potentially your loyal followers. 
How are you going to Find Top Instagram Hashtags for Your Account?