"A picture is worth a thousand words." well, not when it comes to Instagram!
On Instagram, your caption and handful amounts of hashtags are just as substantial! 
If you want to grow your Instagram engagement and sales, Do not underestimate the power of hashtags. 
Get the best out of your hashtags using an Instagram Hashtag generator tool.
Instagram Hashtags generator tools are the key to reaching your social media success.
Why are hashtags helpful? 
By using hashtags, you are helping your content to be seen and categorized by the Instagram algorithm. Yes, hashtags are essential, but so is the art of using the right ones. 
You can add 30 hashtags per post on Instagram, but if you are not careful with your hashtags selections, using all 30 of them would not do you any good.
#watchout
You have to narrow your hashtags and add the ones that are totally relevant to your content.
Finding the right hashtags might be a bit of a daunting task,  
If you consider finding appropriate hashtags to be a daunting and unpleasant task, then you need the help of a Hashtag Generator Tool.
 Instagram Hashtag Generator Tools are an AI-based database that helps you find the most popular and most suitable hashtags for your post. 
In this article, I will talk about the top 3 Instagram hashtag generator tools in 2021 that help you find the proper hashtags to present your content and product.
Top Instagram hashtag generator tool #1 AiSchedul
Many brands are turning to AI hashtag generators as an alternative solution. AI engines can go far beyond the limits of manual research and deliver accurate results in seconds.
 AiSchedul is a popular Instagram hashtag generator that helps businesses and entrepreneurs grow their follower base organically.
If you want to leverage the hashtag's power to make sure a large number of Instagram users notices your content and posts, Aischedul is the most suitable option for you. 
 This tool is the best hashtag generator that comes with many excellent features. AiSchedul's outstanding tool identifies the most relevant, high-performing hashtags for your industry to get all eyes on your content!
Here is a step by step guide on how the Aischedul hashtag generator works. 
1. The first step is signing up for free on the AiSchedul website 
2. Then your dashboard will open, which looks like this :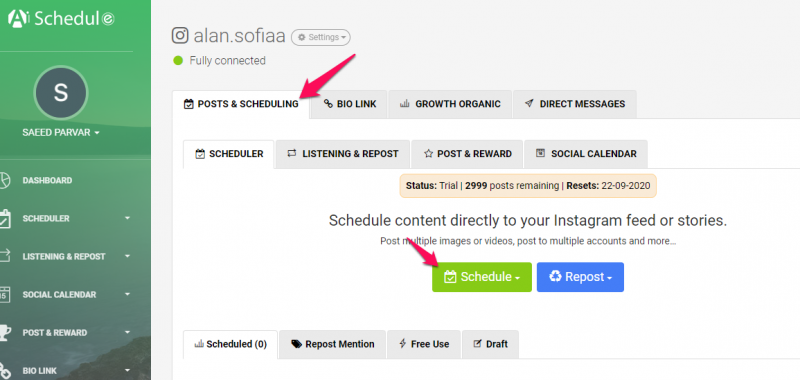 3. To access it, go to your Aischedul dashboard and click the tab called "Schedule Posts." If you want to find the most popular hashtags related to your post, search for a keyword related to your post, and Aischedul will display the most popular hashtags related to your keyword in descending order.
This feature works as a hashtag generator tool and will schedule your content and post it automatically, right away, or you can schedule and post for months and weeks ahead of time.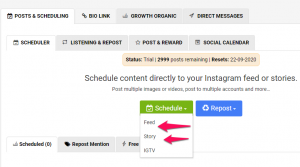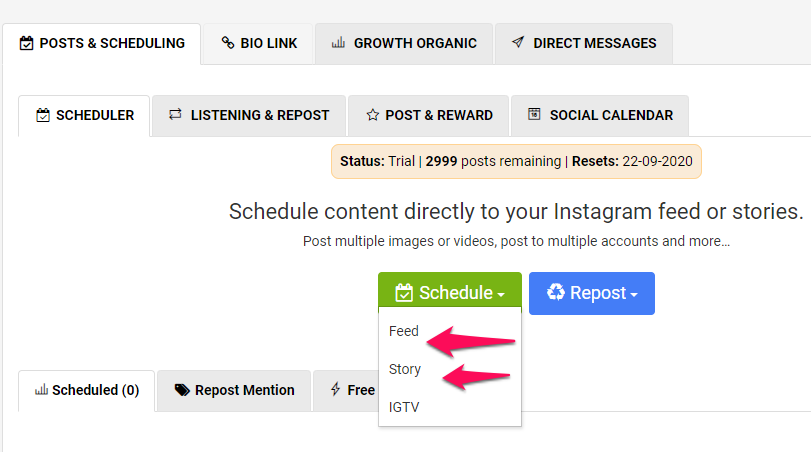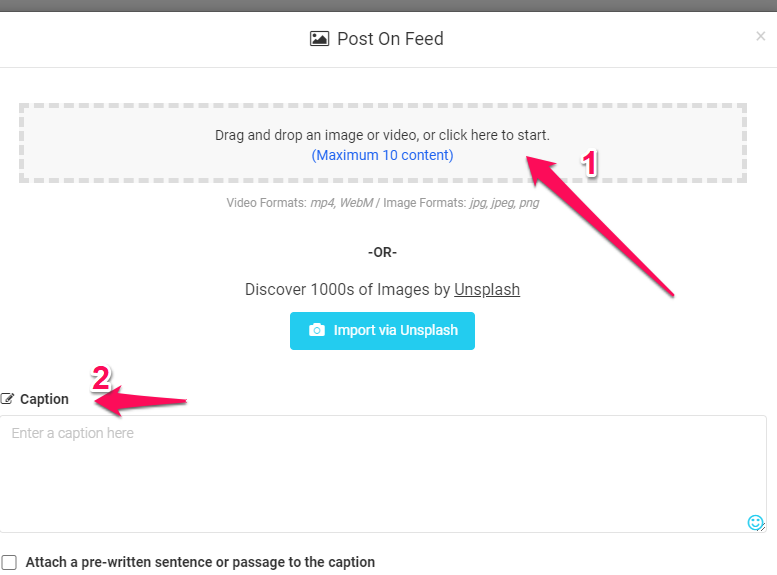 4. Upload your photos or video from your PC and write your caption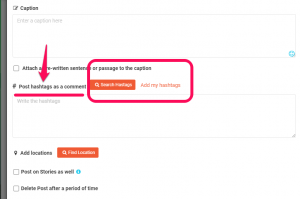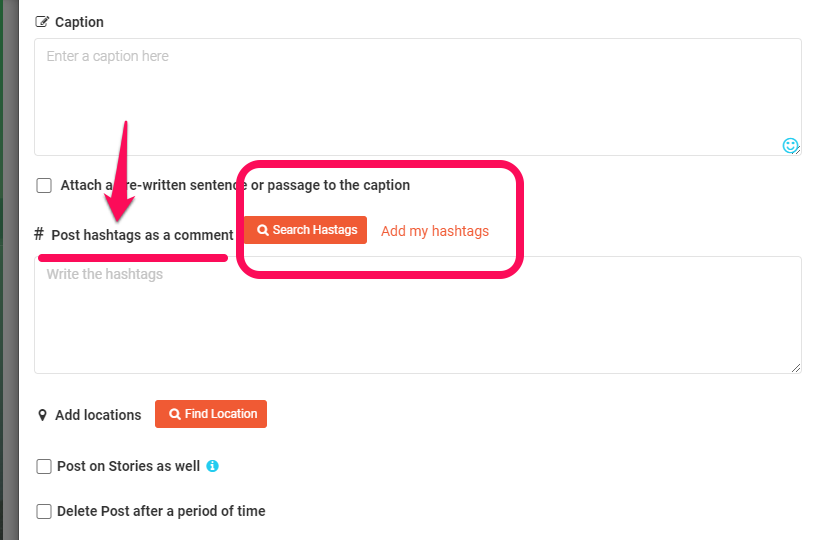 5. Search for your desired hashtag that explains your content 
short and sweet; for instance, if you search for #fashion, the result would be: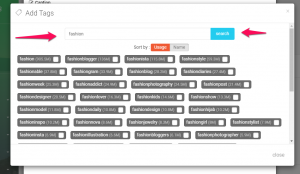 As you see on the search result, Aischedul shows you the number of posts on each hashtag; this gives you the chance to choose which ones match your content.
Use AiSchedul to match the perfect hashtag for your post
For example, firstly if you have a small account, you are still at the beginning of your Instagram journey. 
And secondly, a popular hashtag may be too competitive due to the number of posts being made in this hashtag by accounts with large followings.
 In this case, as displayed on the search result above, #Fashion has been posed over 905.5 M times,
Therefore the smart thing to do is to choose a less competitive hashtag like #fashiondaily, then your account will have a higher opportunity to be on top of the search list. 
You can then easily add these hashtags to your post with one click.
In summary, write your caption, search and add the right hashtags, choose a date and time, select the accounts you want to upload to (you can upload the same post to multiple accounts) and finish by clicking "Schedule." 
Instagram hashtag generator tool #2 Hashtagsforlikes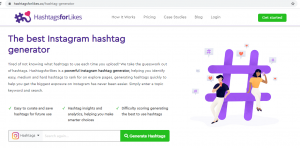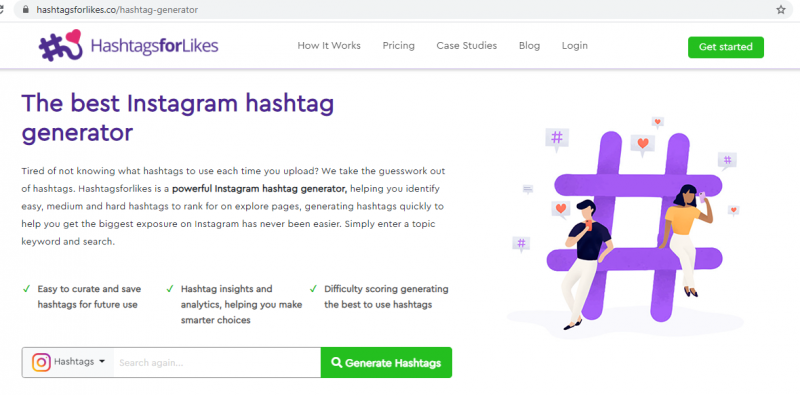 HashtagsForLikes is a leading tool to generate hashtags. This tool gives you everything related to hashtags.
With the help of this tool, you can get instant suggestions for hashtags. 
Search hashtags on the HashtagsForLikes platform and then save, curate, and create campaigns to help organically grow your account reach.
Hashtagsforlikes also displays the analytics of your target hashtag.
You can see the popularity, reach, individual posts, and average likes of the hashtag. Also, it shows all related, popular and trending hashtags for the target hashtag you entered.
Instagram hashtag generator tool #3 Flick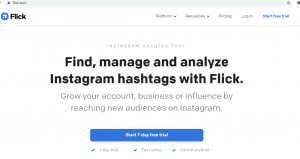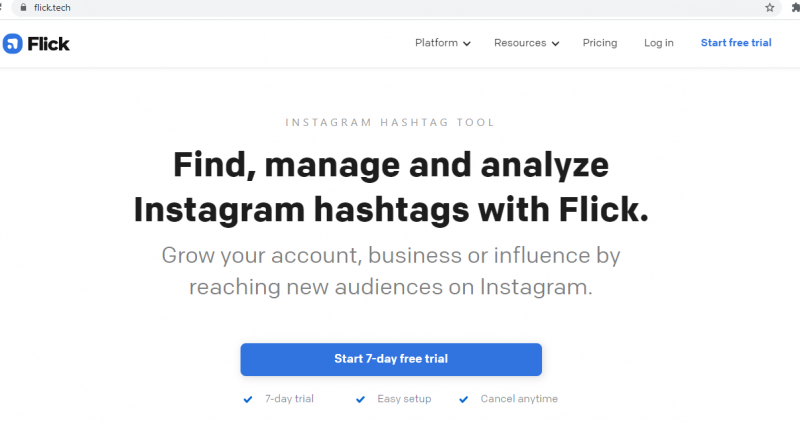 Flick is a comprehensive Instagram hashtag management tool. It allows you to search for relevant hashtags that perfectly match your account. You can also save groups of these hashtags on the platform so that you can easily use them on Instagram whenever you want.
It can distinguish and scan your hashtags and alert you if your selected hashtags are banned or flagged. It is easy to use and gives you 40 suggestions for every search. 
By purchasing Flick's growth plan, you will be able to see the number of people you'll be competing against on a specific hashtag. 
Most importantly Flick analyses how many hashtags are of high, low, and medium competition.
Final thoughts on choosing the best Instagram hashtags generator 
Boost your social media following organically and get the exposure you deserve with relevant, curated hashtags for your industry.
Whether you want to find a few hashtags to boost engagement for a single post or hashtags to take your brand to the next level, you need the help of a useful tool.
 We recommend Aischedul, the top hashtag generator tool you can use in 2021. 
Save your time, sit back, and watch your Instagram account grow and become lit everyday.
What are your thoughts on Instagram hashtags?
Have you used an Instagram hashtag generator tool?
If yes, feel free to write down your experiences below in the comment section.