Have you ever faced the "Tube2gram not working" error once you tried using the Tube to gram converter?
Tube2gram is a third-party app that is considered as a solution to how to get YouTube videos on Instagram. However, this YouTube to Instagram converter has its disadvantages. One of the most severe downsides to this  YouTube downloader for Instagram is the "Tube2gram not working" error, and that users have faced some problems with Tube2 gram recurrently. 
For instance, you only have a 60-minute limitation to share a YouTube video to Instagram. Otherwise, it will be removed. On the other hand, if there are too many visitors, a long queue or a loading difficulty will occur. When YouTube videos are uploaded to mobile for Instagram, they are stretched. There are no other editing options besides dragging the slider.
Continue reading this article to learn more about Tube2gram reviews, an effective Tube2gram alternative, and how to get YouTube videos on Instagram most properly. 
What is Tube2gram?
As we mentioned earlier, Tube2gram is a third-party app that converts YouTube videos and lets you post them, for example, on Instagram. It allows you to select parts of YouTube videos and save them directly to your phone. Also, you can upload the video to Twitter, Whatsapp, and other social media platforms in addition to Instagram.
Features of Tube2gram
Honestly, the Tube2gram app doesn't have too many features. It is a YouTube to Instagram converter that allows you to download YouTube videos in the proper format to upload them to Vine and Instagram quickly.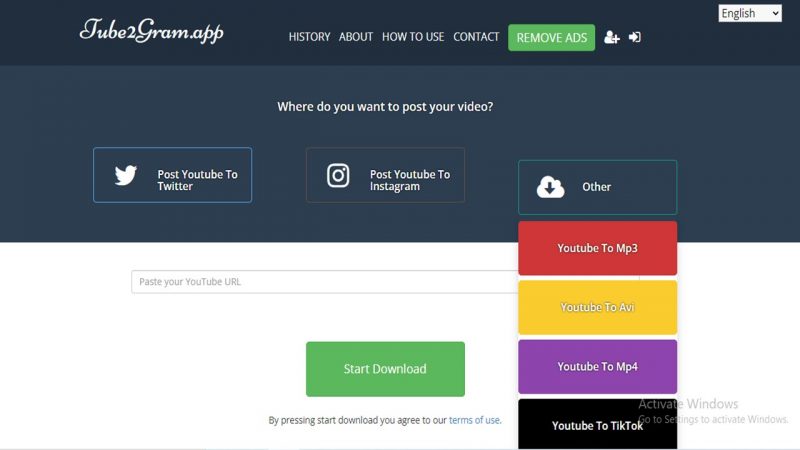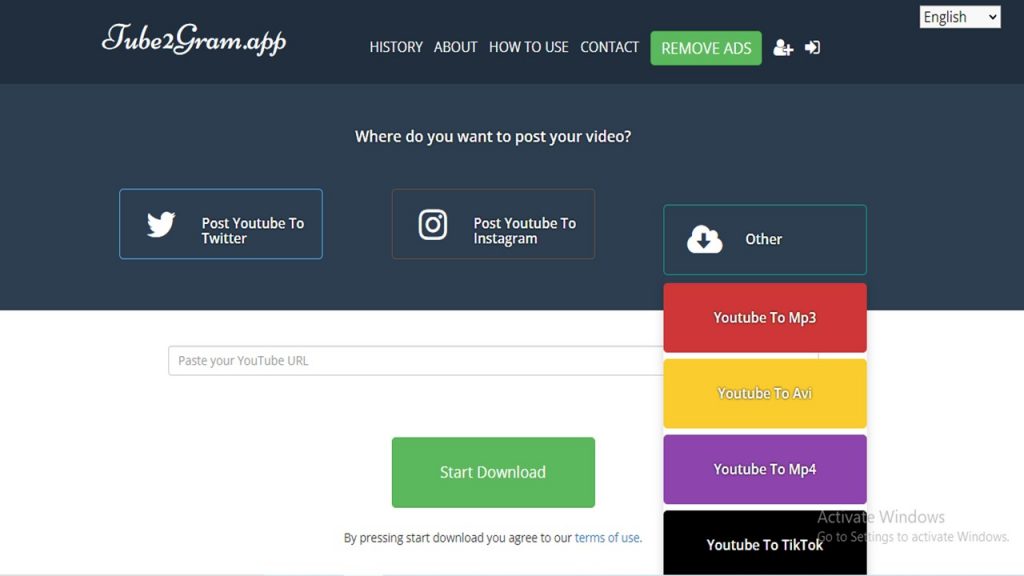 Pros and cons of Tube2gram
Tube2gram has its pros and cons. Here are the upsides.  
The Tube2gram app downloads YouTube videos from your PC and your mobile phone

 You can drag the slider and select the section you want to download 

It paves the road to promote your YouTube channel on Instagram
Tube 2 gram cons:
Although you can pick each part of the video you want to share, you can only download YouTube video for Instagram

and share 1 minute of the video to your Instagram. This feature is fit for regular Instagram posts, not IGTV.s.

There aren't more editing options in addition to dragging the slider.

 It seems always to take ages before you can finish a long-drawn-out download.

Many users get the error of Tube2gram not working.

Sometimes the site is down for over a day. 

Tube2gram safe is reported to make users get the impression that it's not safe using the app.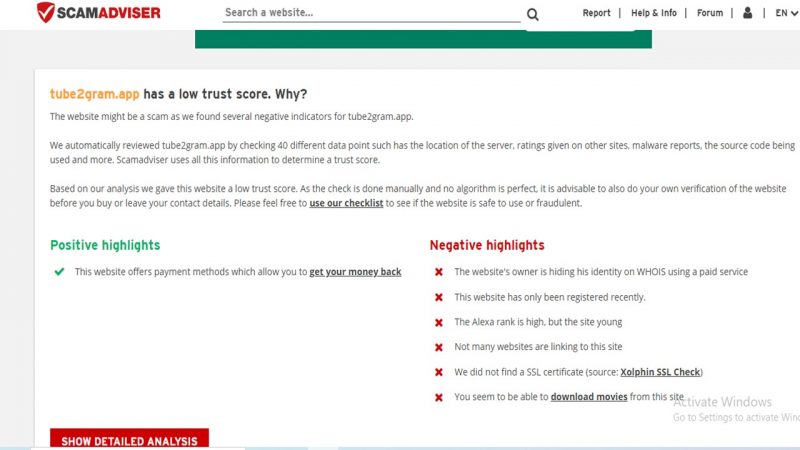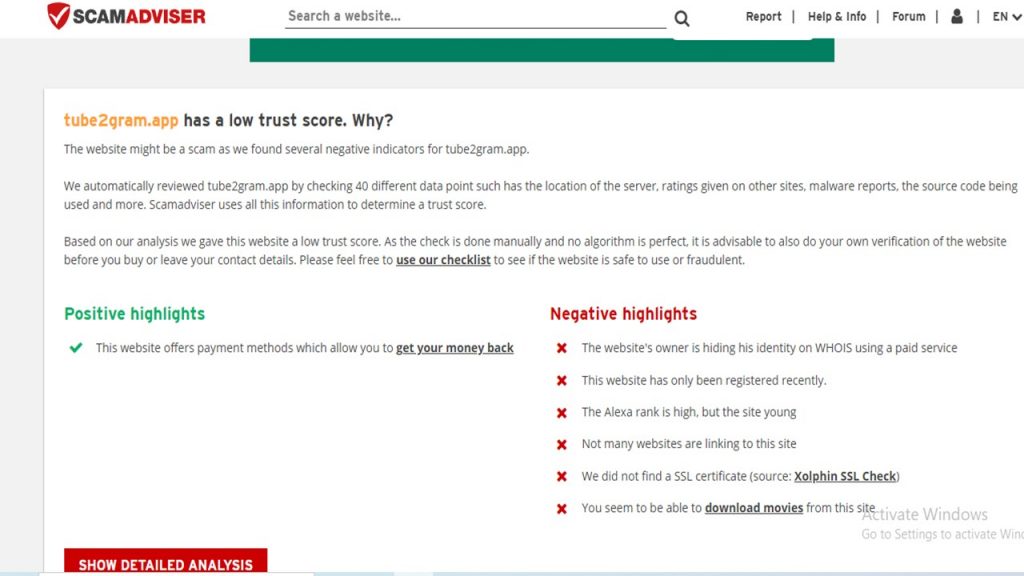 Moreover, Tube to gram converter doesn't have any reviews in TrustPilot, so it may not be trustworthy!
Tube2gram alternative
If you are looking for the best alternative for the Tube2gram app, you should use AiSchedul.
But why AiSchedul?
The reliability and effectiveness of Aischedul are a cut above other management tools. AiSchedul can directly post YouTube videos without download needed! 
As far as reposting a YouTube video on Instagram is concerned, it takes a few simple steps to publish a YouTube video to your feed without the need to download those YouTube videos.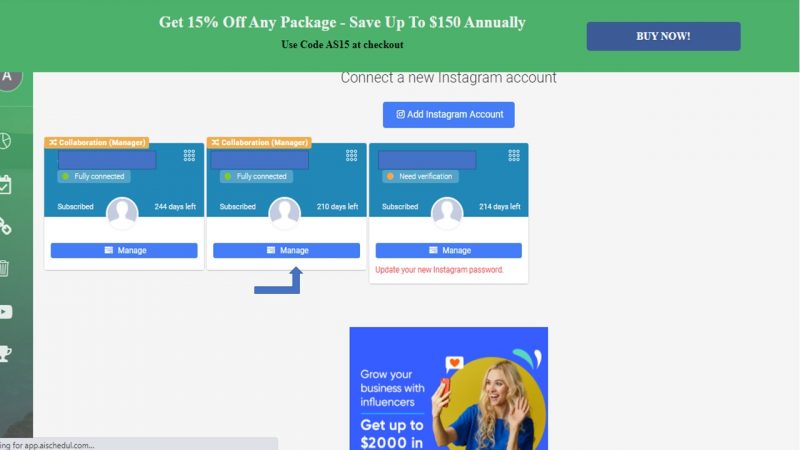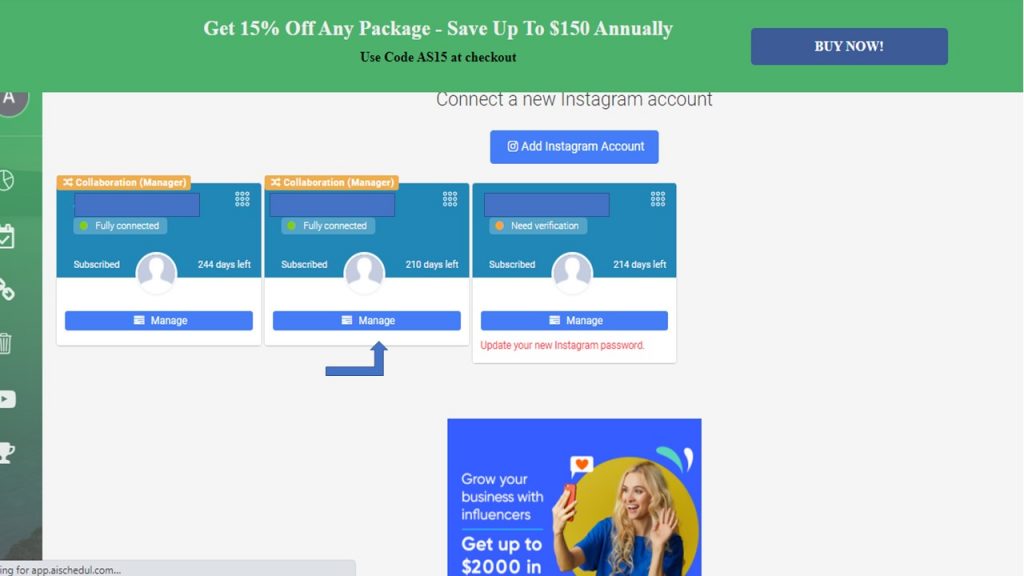 On the scheduler tab, click on "schedule" and select "feed".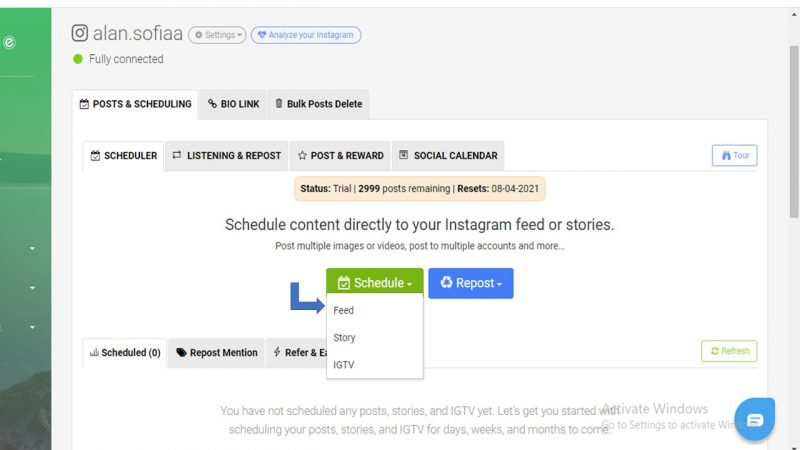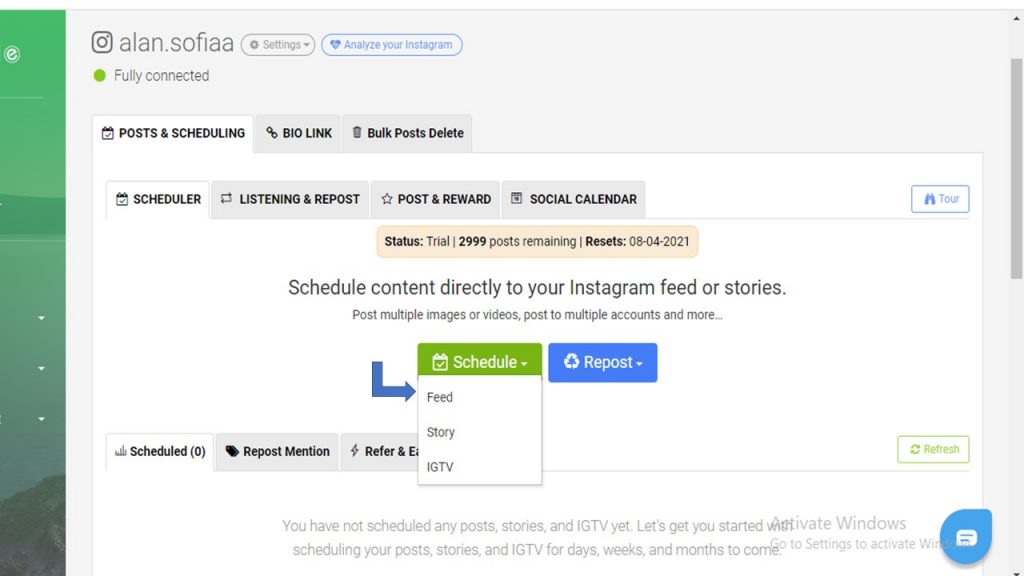 Next, you will see a page that lets you upload your content through 3 different methods. You can drag and drop up to 10 photos and videos to create an "

Instagram Carousel

" or use

Unsplash

to access thousands of high-quality images that could be uploaded directly to the AiSchedul dashboard. Additionally, you can add a YouTube URL. Copy and paste your YouTube video URL in the box that allows you to repost your YouTube video to your Instagram feed without the need to download it in advance. This gif explains it better.
After that, you should write your caption. By using the

hashtag generator tool

, you can add popular and relevant hashtags and add locations.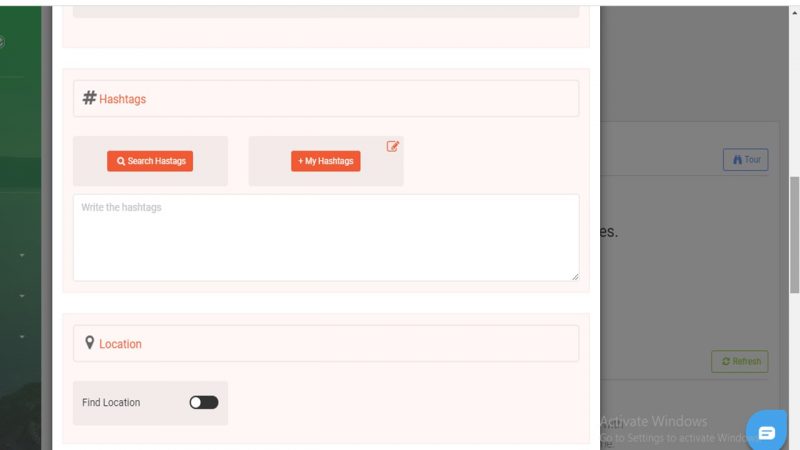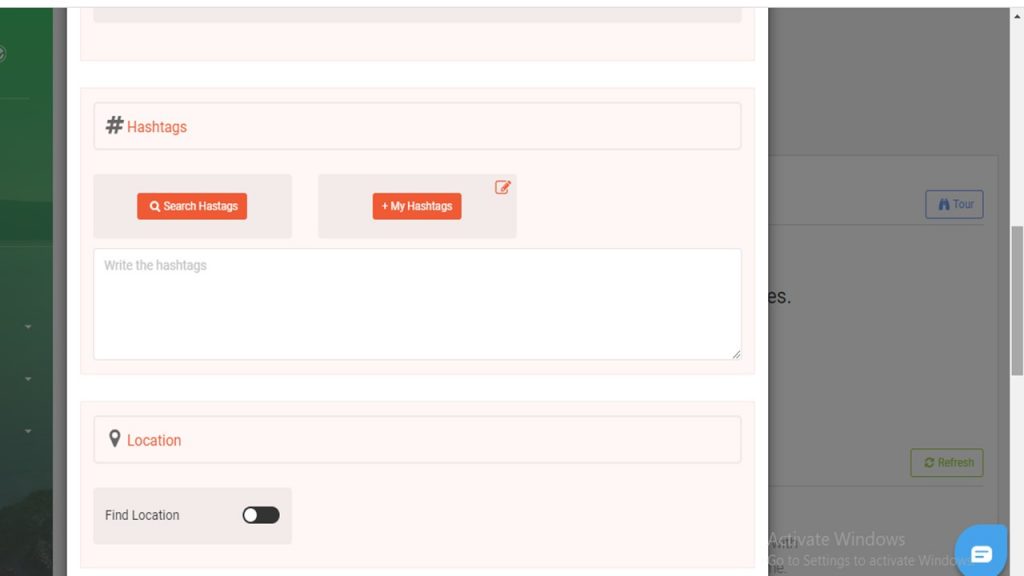 Then you can set the calendar to schedule your content in the future, or if you want to schedule it right away, you can click "publish now."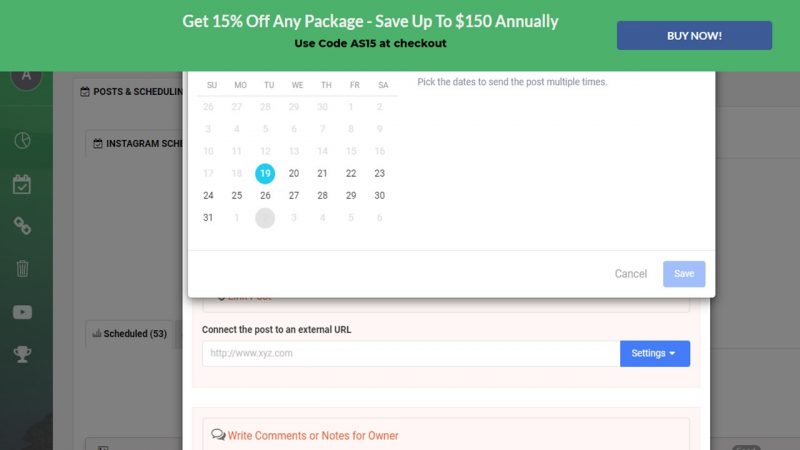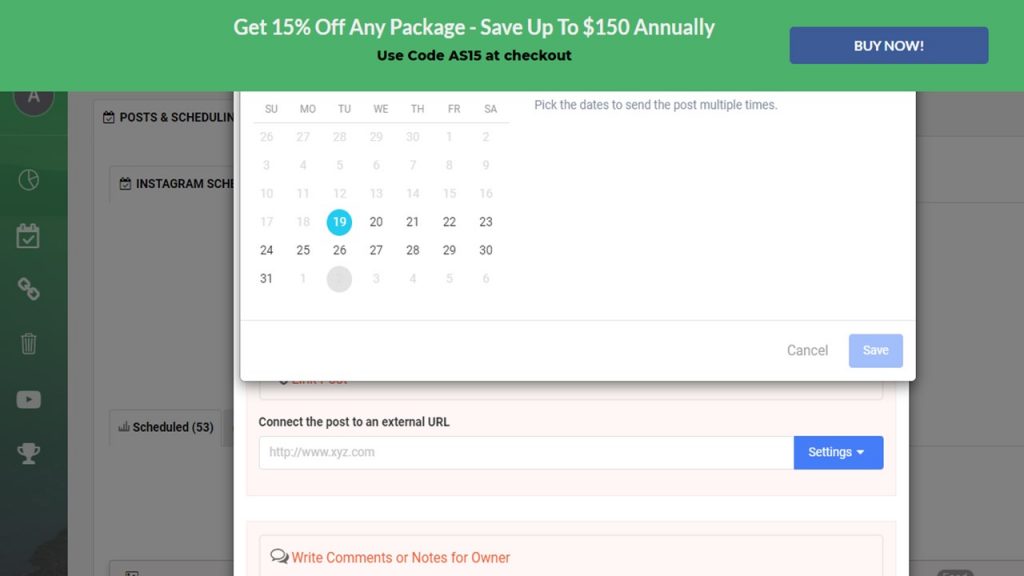 AiSchedul is an Instagram management tool that helps you grow your account professionally and organically. There are a whole host of other features that you can use to your advantage.  
Create a contest with the "post and reward" feature

Share multiple links to your bio 

Repost images and videos from others' accounts

Generate hashtags relevant to your posts

Utilize monitoring and analytic tools in the "Listen and Repost" tab to assess your performance using hashtags, mentions, saved media, and your account
Conclusion
Instagram is growing every day, and the types of content you share, vary considerably over time. As expected, many users turn to repost content from Instagram and other social media platforms with high-quality content such as YouTube. 
However, as YouTube doesn't allow its posts to be directly shared to other networking sites, you will need a third-party app to help you upload YouTube to Instagram. For this reason, many users go to Tube2gram to download YouTube videos. Since Tube2gram is not without its challenges, from limitations to download only one minute to "Tubetogram not working" error, users have to look for a better alternative. 
As a result, you can use AiSchedul to repost YouTube videos to your Instagram feed without any limitations on the length of the video or any other issues to tackle.