Instagram has become one of the most widespread social media to share photos and videos in the whole world and according to BroadbandSearch people are spending almost one hour per day on this social network. But like many other applications and software, you may come across some errors on this application too. "An unknown network error has occurred" is one of these Instagram errors that we are going to discuss in this article and see how you can fix it. So if you faced this error before, make sure to read this article.
Don't have time to read further? Are you looking for a quick solution? You should know that this error occurs only on the application, so you can resolve it by using Instagram management platforms like AiSchedul. Hit the button below to try AiSchedul for free!
Why Does The Unknown Network Error Happen On Instagram?
This error may occur when you are trying to log into your account or when you are working with the application. As it says, in most cases the problem is the network connection. However, sometimes it may happen because of the cache, the version of the app, etc. too.
In the next section, we are going to talk about the ways that may help you in resolving the unknown network problem on Instagram. The source of the problem may be different for different devices and you should apply these methods one by one to fix the main problem.
How Can We Fix The Instagram Unknown Network Error?
This problem may happen because of different reasons. To resolve it, try the ways as we explained in the following.
Check your Internet connection
The main reason that leads to this error is a problem with your internet connection. So, the first step is to check the network connection.
If you are using your mobile's data:
Open your mobile settings.
Choose "Network & Internet".
Choose "Mobile network".
Select "Access Point Names".
Select "Reset to default" from the top.
Open Instagram and check if the problem is resolved.
and if you are using Wifi, turn off your router for some time. Then turn it on again and check whether the error still occurs or not.
Restart your device
Many problems on digital devices are temporary and can be fixed with restarting your device. In order to do so:
Turn on the airplane mode.
Press the power button of your device and choose "Restart".
Turn off the airplane mode.
Open Instagram again and log in.
In many cases, the problem is resolved but if not, apply the next step.
Clear the app's data and cache
Sometimes the error happens because of the cache files. So in these cases, you can solve the problem with deleting the data and cache. To do so:
Open your device setting.
Select "Apps and notifications".
Choose Instagram.
Select "Cache and storage".
Clear cache.
Clear storage.
Check your device's date and time
If your phone's date and time is not synced, this may lead to an unknown network error on Instagram too. If the date and time is not synced, you can change it in the device's setting.
To do so:
 Open the settings.
Go to the "System" settings.
Choose "Date and time" and set the time.
Open the Instagram application and check the error.
Update the applications or try previous versions
Sometimes this error occurs because that version of the Instagram application is not compatible with your device. You can solve this problem by installing another version of the app. To do so, update the Instagram application using Google Play or App Store, then check the app again. If the error still exists, you can try the previous versions of Instagram (You can find them by surfing on Google). This may fix the problem because sometimes the previous versions are more compatible with your device.
But if none of the previous ways work for you, don't worry! The last way works or sure and also has many helpful tools on the side.
Use AiSchedul Instagram management platform
We discussed many ways that may help you in resolving the unknown network error on Instagram. But still, for many devices maybe the errors remain after all the previous steps. But there is another way! Fortunately, this error only happens on the application so, you can avoid that by using management platforms.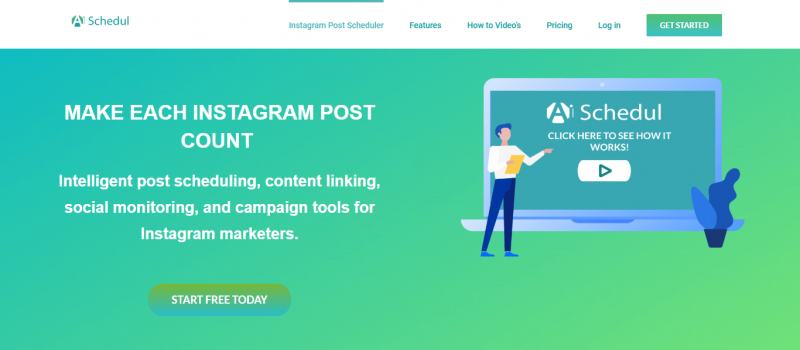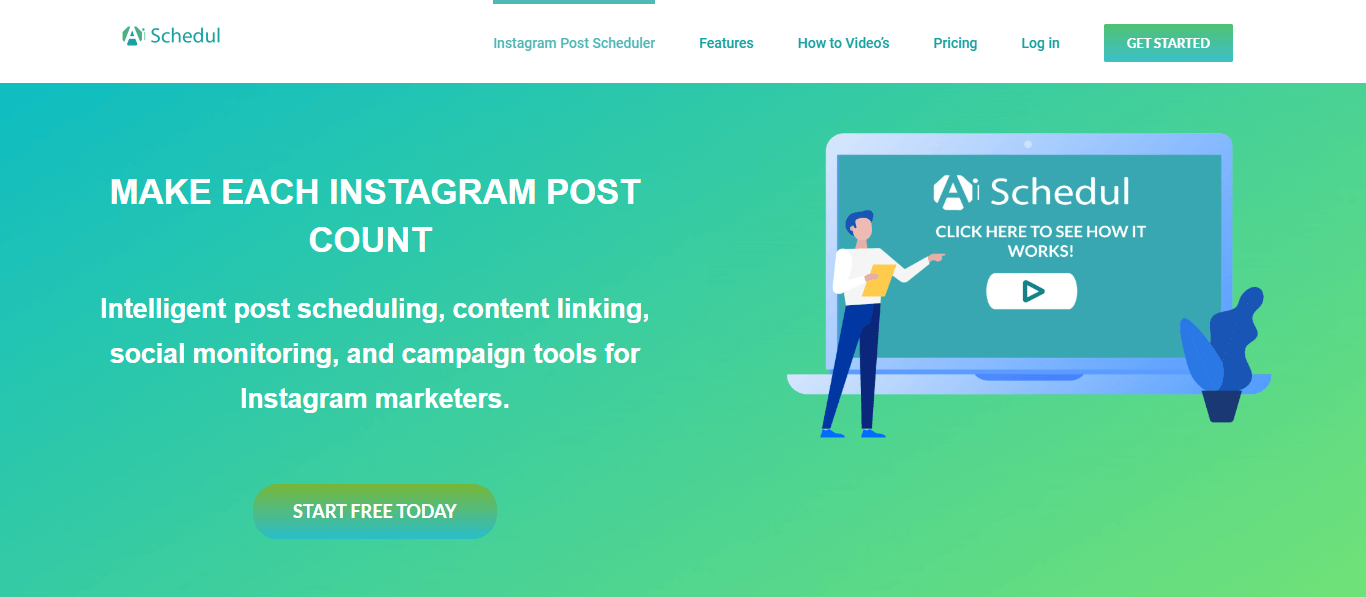 AiSchedul is a management platform designed especially for Instagram. It provides many services to help its users manage their accounts more effectively and grow their Instagram pages. Focusing on different features of Instagram, it suggests various tools to assist you in managing your page. Most importantly, you won't face any of the errors that you may have in the Instagram application. Some of its features are listed in the following.
Schedule posts and stories from days before
Auto publish posts and stories on Instagram
Repost posts and stories on your page
Read more: Best apps to repost on Instagram
Design the perfect bio-link landing page
Track your mentions and hashtags
Organize giveaways on your page automatically
The other point that you should keep in mind about this application is that it has a free plan that includes many of its practical features. Also, its professional plans are affordable even for individuals.
To sign up on AiSchedul and try its Instagram assistant tools for free, hit the button below.
All In All…
In this article, we talked about different issues that may lead to an unknown network error on Instagram and we explained some ways to resolve these issues. In the end, we introduced a web-application that works for you for sure and has many assistant tools for growing your page too.
We hope you find this article helpful. If you have any other ideas, we appreciate them. Share them with us in the comment section.
You may be interested in: Instagram Keeps Stopping, How to Fix It?