Instagram has no shortage of features to ensure a post gets more engagement, and one of them which is pretty simple to use and very interesting for users to interact with, is called "Instagram polls." 
If you wish to prevent your audience from simply swiping past your stories and capture more of your followers' attention, Instagram polls are a great idea. 
However, Instagram marketing always requires creativity, and Instagram polls are no exception. 
In this article, we will discuss how to make polls on Instagram, and give you some perfect ideas to make sure you do it as well as possible. 
How to make an Instagram poll on a story?
Adding a poll to your story is a perfect way to increase engagement while easy and exciting. So here is a step-by-step guide to making an Instagram poll. 
Step #1 –

Frist of all

go to your Instagram account and tap on your profile picture.
Step #2 –

Next,

Upload a photo or video to your story.
Step #3 –

Now,

Tap the sticker icon and search "poll."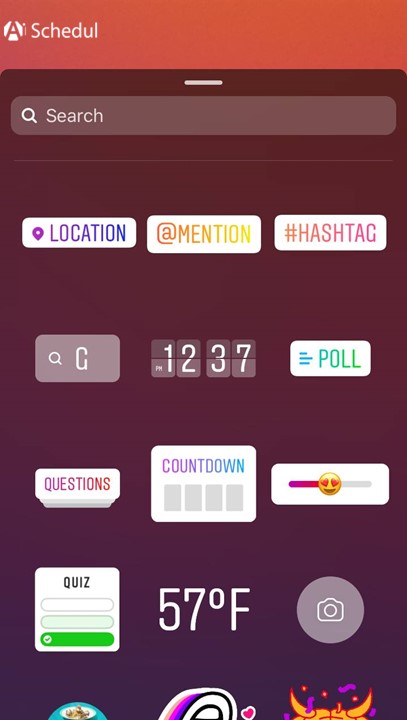 Step #4 –

Type your prompt question and edit your answers, in case it is needed to do so. 
Step #5 –

Finally,

Place your poll wherever you want on your photo or video. Then share your story. 
Why is it important to use an Instagram manager tool as a marketer?
As mentioned earlier, Instagram rolls out a whole host of features to make sure people interact with your posts. Although they are intriguing for users, they can be fairly time-consuming if you want to manage them all by yourself. 
We recommend using AiSchedul to plan your content first. In addition, the content you plan could be an IGTV post, a story, or a post on your feed. Next, you can decide when you wish to share the post with others, and leave it to AiSchedul's calendar to post it automatically. 
Hence, here is how you can create an Instagram content calendar with AiSchedul. 
First of all,

Sign up for free

on AiSchedul.  

Then connect your Instagram account to its dashboard. 

Upload your image or video.

Regarding the format you choose (feed, story, IGTV), you can edit your post or add any feature you want. 

Now, click schedule and select a date and time. Finally, your post is scheduled, and it will be posted automatically by AiSchedul. 
If you are interested in learning more, you can also read about other tools offered by AiSchedul: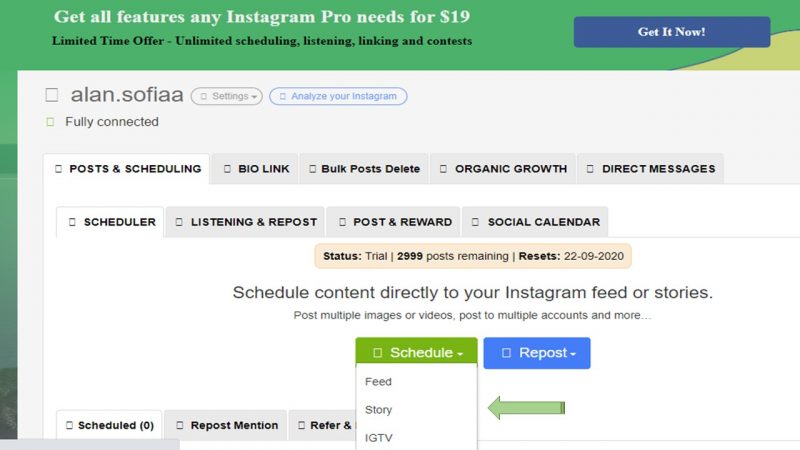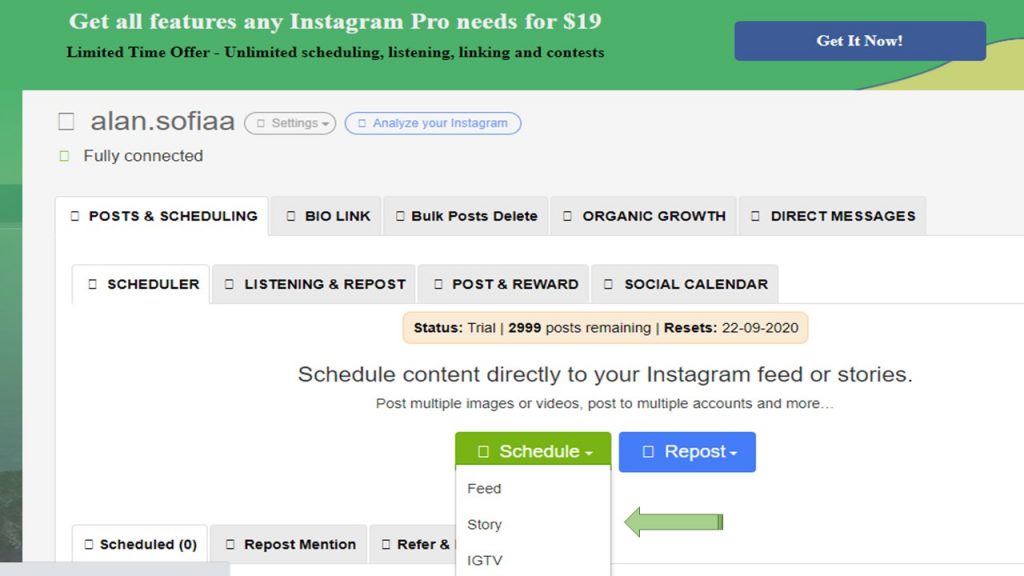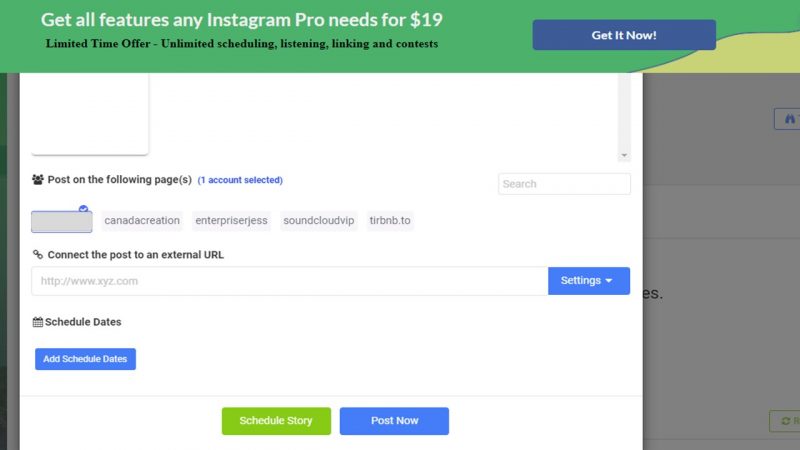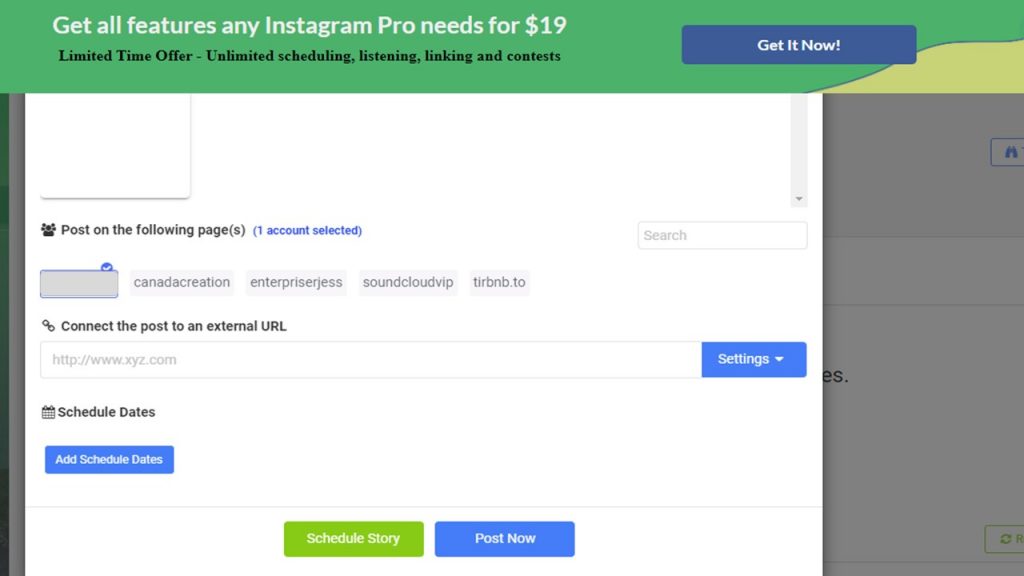 5 killer ways to use Instagram polls
Instagram polls are not only an effective way to increase your engagement rate but also a great way to provide you with a deeper insight into what your followers like or dislike. Accordingly, you can realize what your audience wants to see more or know more of. 
Overall, polls are a unique way to directly ask about your followers' opinions and let them embark on their own journey. 
Here are the top 5 killer ideas of how to do polls on Instagram.
#1 – Receive feedback through Instagram polls

    
In fact, an Instagram poll is not all about raising engagement; it is also about the question you choose to ask. So when using polls, you can consider asking a question that makes your audience realize that they matter to you. 
Listening to your customers and letting them know that you are doing so is a key factor in Instagram marketing. Additionally, when your audience sees how their idea makes a difference, they will be more interested in following and interacting with you. 
Consequently, This helps you build up a closer relationship with your followers who are getting more loyal to you. 
#2 – Educate the audience on your brand with easy-to-remember questions on Instagram polls
To come up with a good question, think about what makes your brand unique and what hypes your customers up. Moreover, keep the questions as short as possible so that the piece of information you give them sticks to their mind. 
#3 – Find the entertaining aspect of Instagram polls 
Of course, polls are fun for users to interact with, and placing the focus on this aspect can bring a lot of attention to your brand. Look for relevant topics to your content that could spark people's interest.
For example, you can ask about their Christmas memories, favorite holiday movies, or their nostalgic rock band.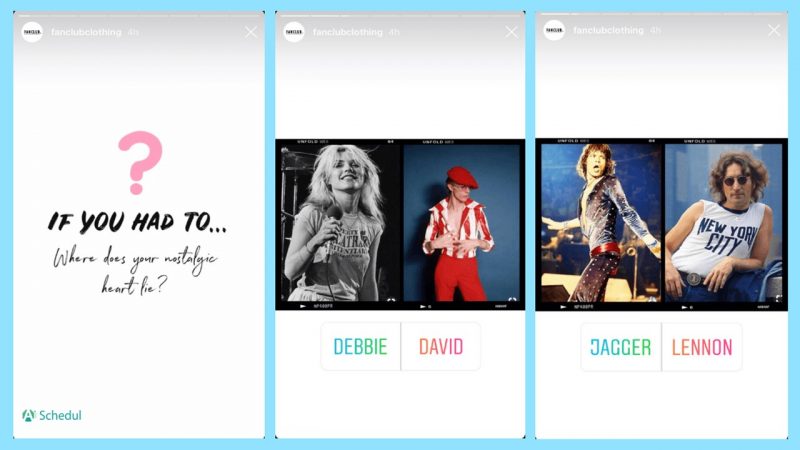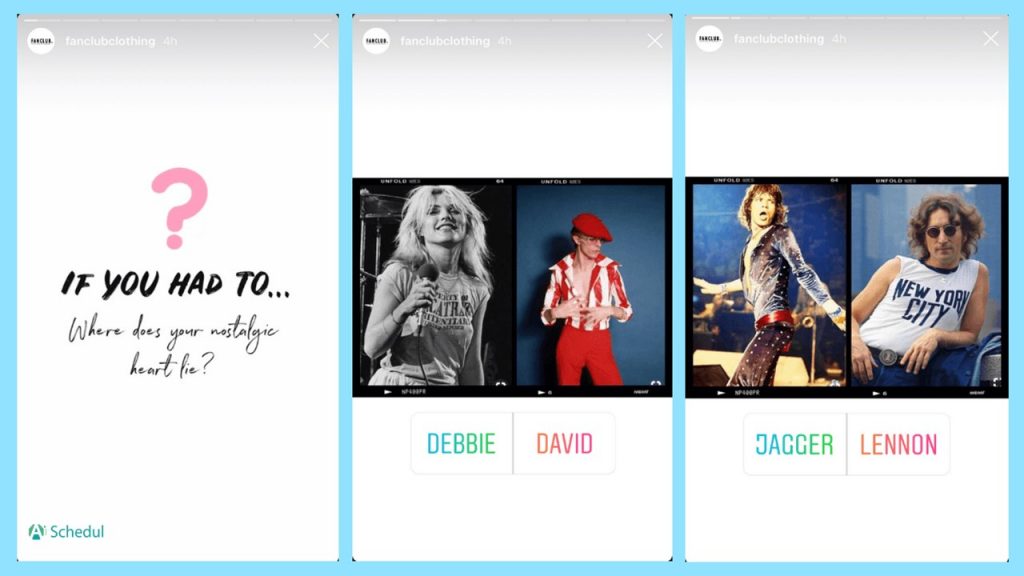 #4 – Replace classic poll with the emoji slider poll to provide more options
If you ask the right questions, Instagram polls are unlikely to get monotonous. However, you might feel that you need to give something more than two answer options. And you are probably right!
Hence, you can add a text to your story next to an emoji slider and submit users' answers by letting them drag the slider left to right. 
#5 – Use Instagram polls to drive traffic back to your main website
You can ask your audience an intriguing question. Simultaneously, you can share a link to your story, which is the only way for people to find out the answer. 
Consequently, you encourage viewers to swipe up the link that directs them to your website. 
However, in order to be able to share a swipe-up link to your story, you are required to be verified or have 10k followers. 
In addition, you can run paid ads or simply add a link to your IGTV video if you do not meet the criteria above.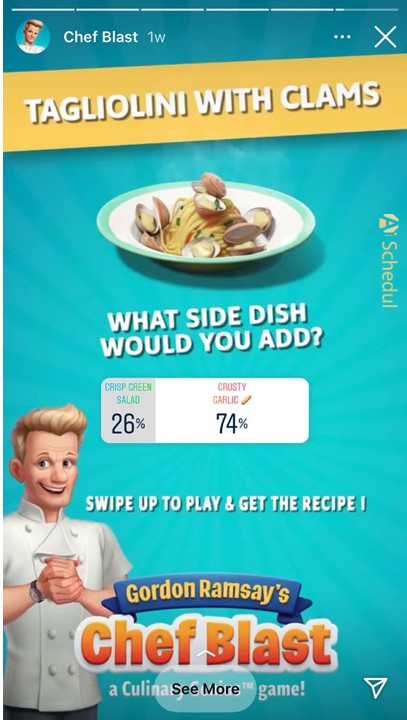 Conclusion
Instagram polls are definitely fun, but are they effective as well? This article tried to inspire you with 5 killer ways that can turn Instagram polls into a great feature to add to your story so that you can increase your engagement rate. Besides, you can learn more about what your audience thinks and what they are interested in.