More than 1 billion users use Instagram, and the number of users is increasing every day, meaning that you should do your best on Instagram to be a step ahead of others. As some users claimed on Reddit, Apphi has disappeared overnight and has stopped working all of a sudden! But don't worry about losing the app, there are a lot of Apphi alternatives.
If you are looking for the best Instagram management tool and post scheduler, you should try AiSchedul. It offers a lot of useful services at a very affordable price.
What is Apphi?
Apphi is a social media post scheduler service that automatically posts and schedules Instagram, Facebook, and Twitter photos and videos. Also, users can tag people, add hashtags, tag locations, add several accounts, and check comments by the app.
Surprisingly, Apphi has been down and under maintenance all of a sudden! To face reality, no one can use it anymore, and it seems that the problem won't be fixed. As the reviews show, its users weren't notified about the service being down as well.
But don't worry about it! We are going to introduce some of its best alternatives that provide even more useful features.
Apphi reviews
As we have always said, reading a service, product, or app's review is a good way of deciding whether to use it or not. This way, you will be aware of its good sides and bad sides before using it, then you can make up your mind about it. Furthermore, reading reviews is a big help in saving your time and money.
Here we have gathered some reviews of the Apphi app to share its user's ideas about with you. For reading more reviews, you can click on the links.
Apphi reviews on Just Use App



Apphi used to work properly; however, there were some bugs on the service, and some users were unsatisfied with it. As you see, the major problem with the Apphi app was its support system. Also, there were a lot of negative reviews about its free service.
Apphi review on Reddit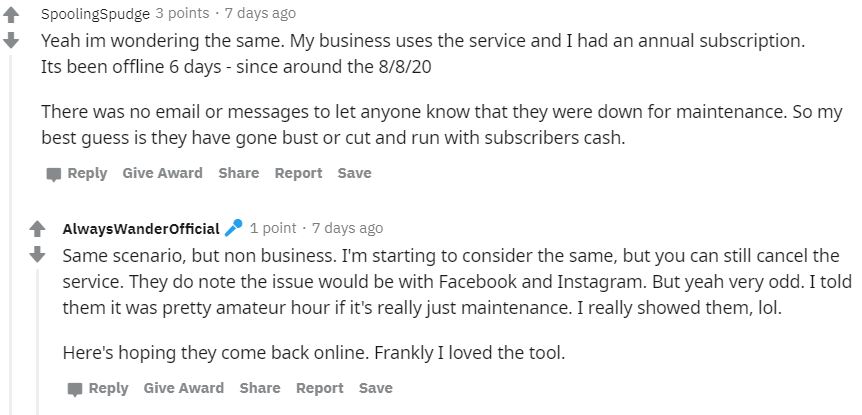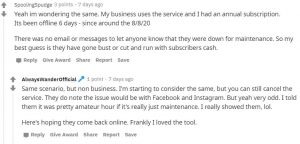 Its users on Reddit are still wondering what happened to the service, and most of them are mad at Apphi since they have to reschedule posts on a new service and waste a lot of time. If you are interested in reading the full conversation, you can click on the link to read the user's comments on the Reddit platform.
Apphi price
As you see below, it provided several plans at different prices, which was more expensive than similar services. You can check all the available services on each plan as well.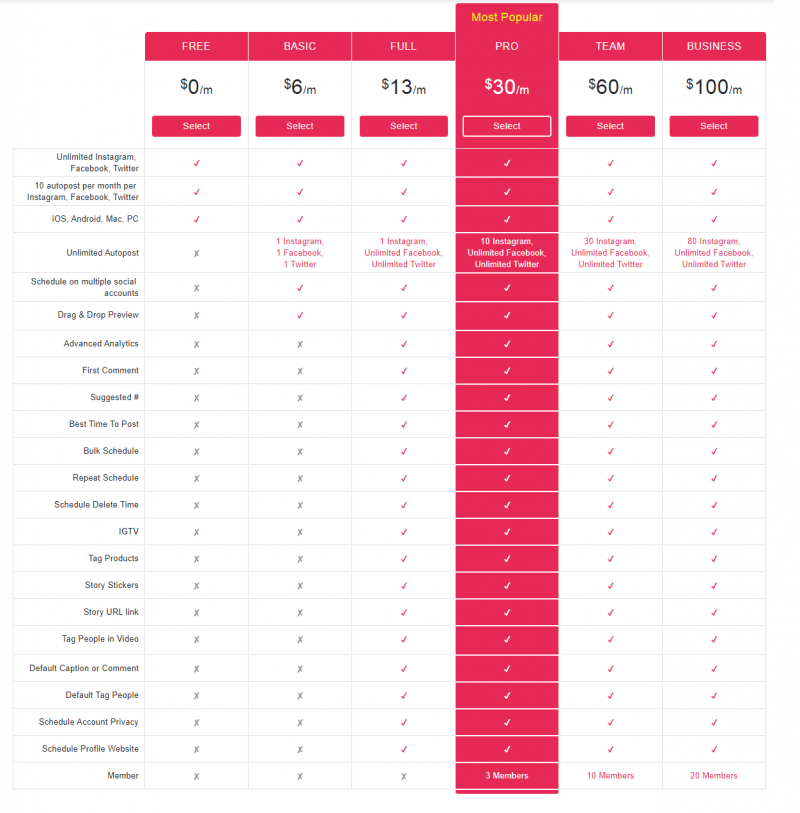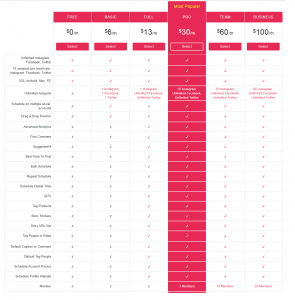 What are the Apphi downsides?
As the reviews showed, Apphi doesn't provide a powerful support system, which makes users unsatisfied. Moreover, it claimed that the free version of the service is totally free and unlimited, which is not true based on the users' experiences and reviews.
Besides, Apphi has become down overnight without any pre-announcement, while many users had scheduled their posts for the future and didn't even think about such problems!
Anyways, just don't worry about losing Apphi! There are a lot of Apphi alternatives that work better that it and provide more useful features.
What are the Apphi alternatives?
AiSchedul
It is not only an Instagram scheduler, but also it is an Instagram management tool that offers a lot of useful services that any Instagram user needs! AiSchedul provides services such as post scheduling, all in one bio link, Instagram monitoring, campaign management, etc. Let's know more about AiSchedul's scheduling service.
Moreover, we talked about AiSchedul vs. Apphi earlier, while it worked properly.
AiSchedul features
Schedules Instagram posts and stories

Designs posts and stories before publishing

Adds effects, emojis, tags, etc. before publishing

Adds carousel posts

Manages multiple accounts

Repost any content

Schedules post deletion

Searches hashtags
AiSchedul price
AiSchedul provides three different plans, including "free," "starter," and "pro" at a very affordable price.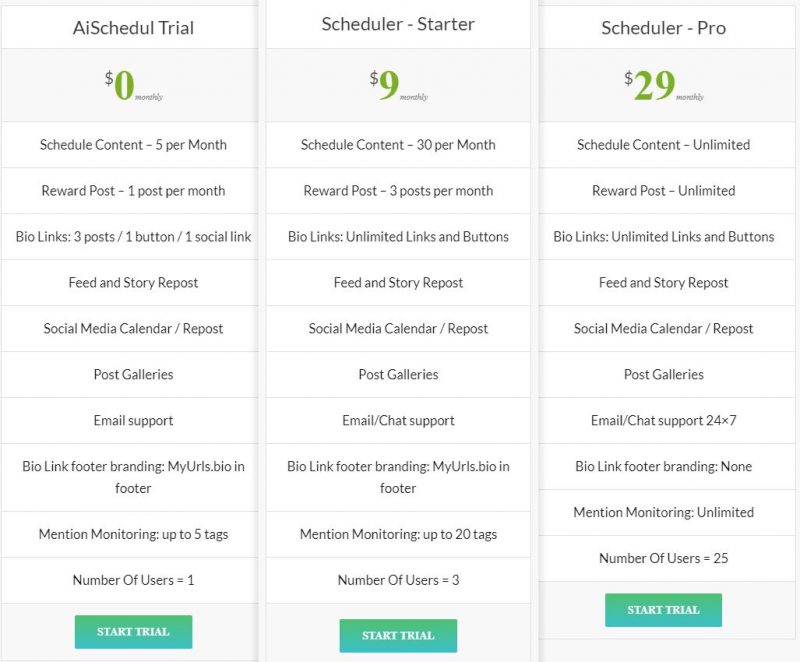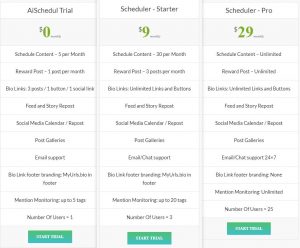 2. Postcron
It is another post scheduler that can schedule Instagram and Facebook posts for the future and publish your posts immediately right after adding them to the platform. It offers useful features that are mentioned below.
Postcron features
Adds stickers, locations, and hashtags to the posts

Tags people and products

Provides Bulk Uploader

Lets users design their posts

Offers 7-days free trial
Postcron price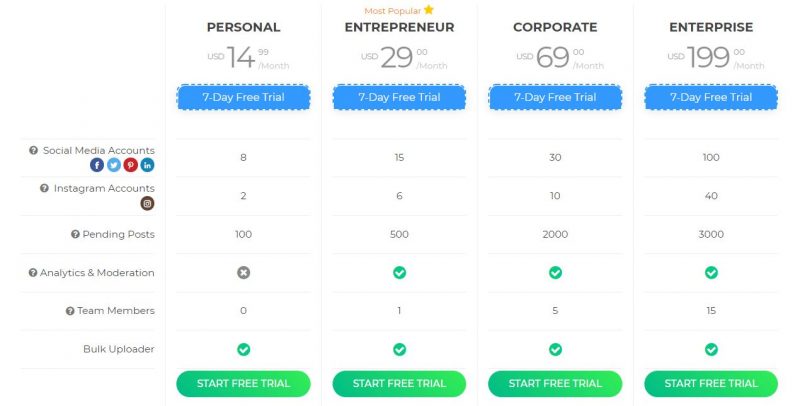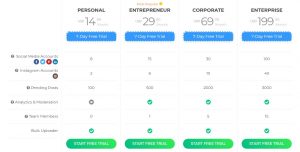 3. Sked Social
To mention another Instagram post scheduler, we can name Sked Social. It schedules posts as well as AiSchedul and Postcron.
Sked Social features
Supports both mobile device and desktop

Adds locations, text, stickers, and hashtags

Tags users and products

Provides visual planning

Adds a link to stories

Edits photos

Provides Instagram analytics

Offers 7-days free trial
Sked Social price
It provides useful services as well as most of the Instagram schedulers, but the price is higher compared with other services.


Final thought
Since Apphi is down and under maintenance, you should use its alternatives instead. However, it had a lot of bugs, and it may not have been the best Instagram scheduler.
Growing your Instagram account and getting a high engagement rate won't happen overnight and needs a lot of effort! So, choosing the best Instagram management tool helps you reach your goals in a short time.
Try AiSchedul and watch your account's growth every day.