Nowadays, Instagram is one of the most popular apps among people all around the world. Statista has reached over 1 billion active users per month in 2019, and it is being used for different goals. Besides being an entertaining social media network and a powerful photo-sharing website, Instagram is a powerful messaging application. Users can chat with other users, send text messages, share photos and videos, and even send voice messages. In this article, we are going to discuss the Instagram DM screenshot.
Do you want to manage your Instagram account more effectively? Are you looking for a platform to automate the management of your Instagram page? Try AiSchedul by hitting the following button.
Instagram DM Screenshots
You may need to take screenshots from your DMs for different purposes, and sometimes you may wonder whether the other user is being notified that you have taken an Instagram DM screenshot or not.
To answer this question, we should probably know more about Instagram DMs. Instagram DMs can be exchanged between two individuals or groups of people, and there are different types of messages on Instagram; normal and disappearing DMs.
1. Normal Instagram DMs
Normal DMs are just like usual messages that you send in all types of messengers. They can be text messages, voice messages, photos, or videos. Photos and videos can be shared directly from an Instagram post or uploaded from your personal device.
The truth is that if you take an Instagram DM screenshot from a private or group chat, Instagram won't notify other recipients that you have taken an Instagram DM screenshot.
2. Disappearing DMs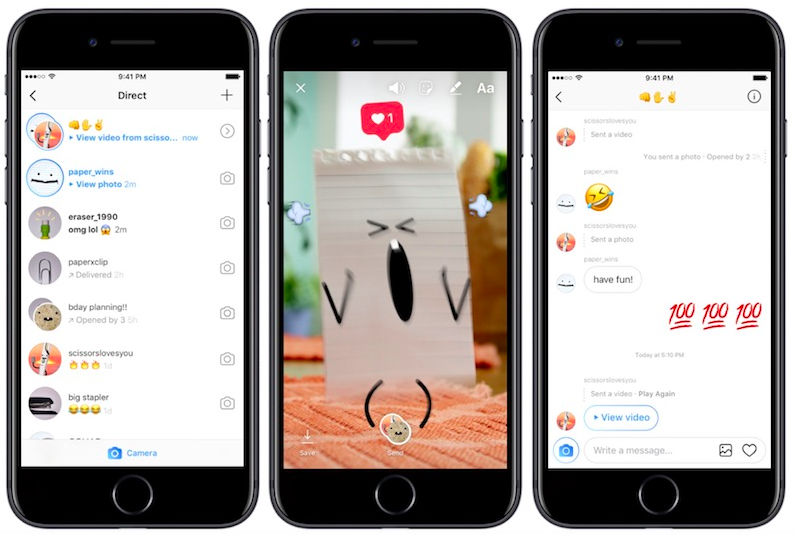 Like stories, disappearing DMs are messages that expire. However, disappearing DMs can be photos or videos, and if you take an Instagram DM screenshot of this kind of message, YES! Instagram will notify the other user or group members that you have taken an Instagram DM screenshot.
But how can you send disappearing messages? As mentioned above, disappearing messages can include photos and videos. To send a disappearing message, you must tap the camera bottom on the left side of the message box and take a photo or a video from whatever you want.

AiSchedul coupon code
You can use the SAVE10B discount code to get 10% off on all the packages on your first purchase. The code will be expired by the end of 2021.
Conclusion
In a nutshell, when you are taking an Instagram DM screenshot, you have to be aware of the type of messages you have sent or received, i.e., whenever you want to take an Instagram DM screenshot, if the message is a disappearing one, the other side will be notified by Instagram. But if you're going to take a screenshot from the whole chat screen in a private or a group, there is no need to worry.