Do we need an Instagram hashtag analytic app? Well, we hear a lot that hashtags increase our engagement rate up to 12.6% compared to the posts that don't use any hashtags. 
But how can we use hashtags effectively to reach that number or higher?
And more importantly, how can we evaluate the success of our performance? 
So back to the first question, the answer is a definite "yes." You should use a hashtags analytic tool to make sure you can perform successfully and learn how to build the best Instagram hashtag strategy. 
Instagram hashtag analytic app
There are quite a few popular scheduling and generator tools that marketers use to build up the right hashtag strategy for their business profile. We recommend one of the top Instagram marketing apps, which is called AiSchedul. 
AiSchedul gives you a wide range of features to increase your engagement rate, that one of them is its Instagram hashtag analytic feature. 
So here is how it works and what you can do with AiSchedul. 
Find the right hashtags that suit your content
You can use AiSchedul's hashtag analytic feature that gives you a list of most used hashtags in order. As a result, this list of popular and effective hashtags will help new people find you a lot easier. Moreover, you will be likely to grow your audience organically. This is a step-by-step guide you can follow. 
Step #1 – Firstly, you need to Sign up for free and connect your Instagram account to your dashboard on AiSchedul.
Step #2 – Next, click "listening and report" on your dashboard. This will open your analytic tool with 4 tabs, hashtag monitoring, account monitoring, mentions, and saved media.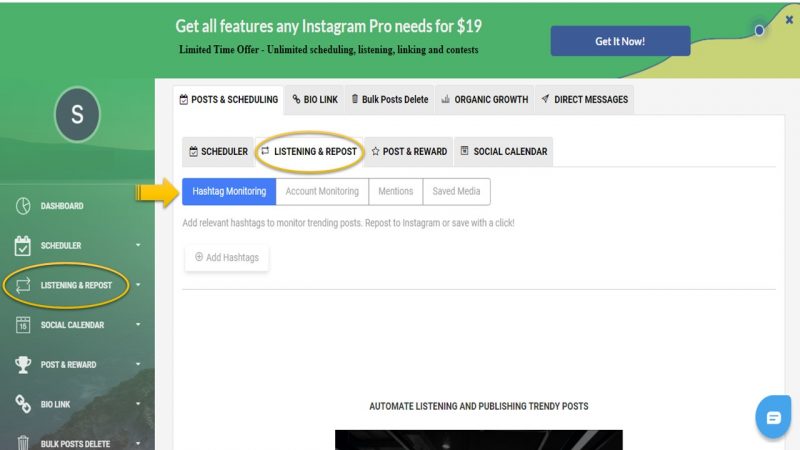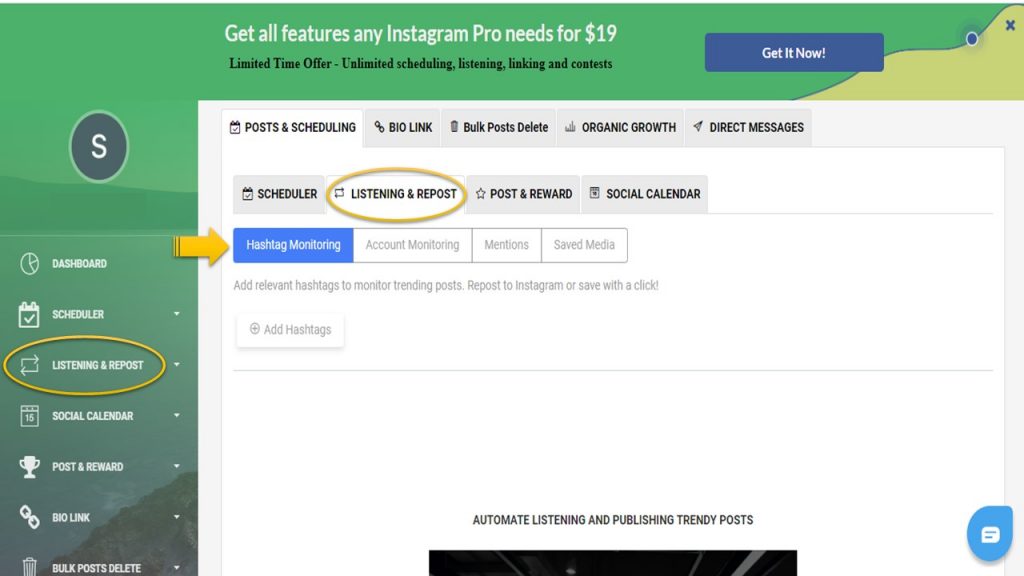 Step #3 – Then, you can search for hashtags or add your hashtags. AiSchedul tells you how many times each hashtag you choose has been used so far.
Additionally, you can sort the list of your hashtags by usage or name.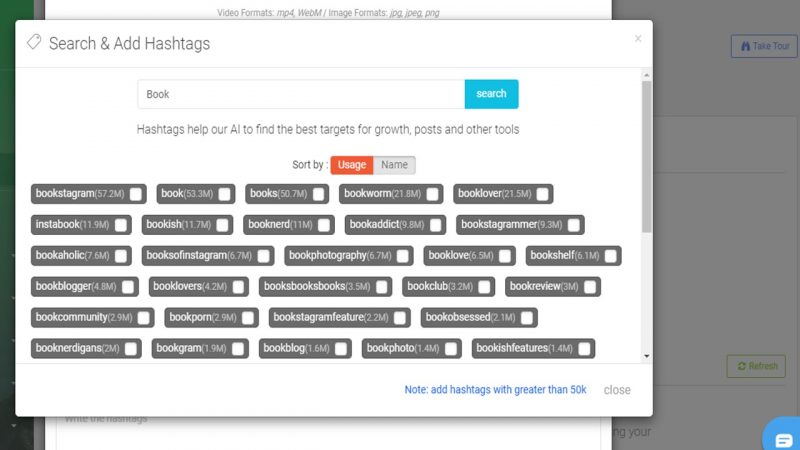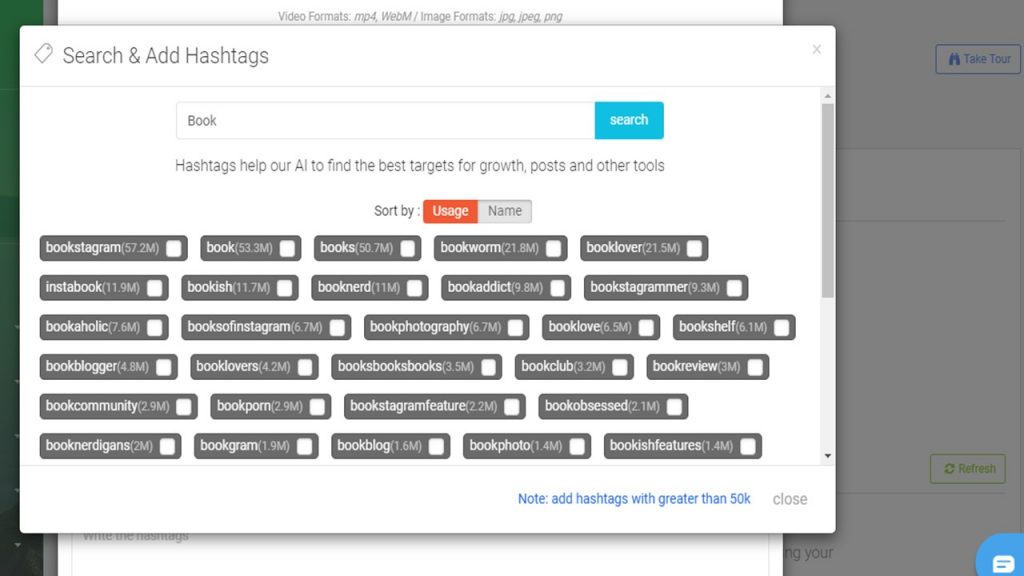 Instagram bans using some hashtags due to their appearance in posts that were reported. While there is not a list of these hashtags to avoid as they change with time, you need to be careful so that you won't see low performance of your posts or have your Instagram flagged. 
Accordingly, the AiSchedul hashtag analytic tool not only improves your discoverability but also makes sure you are using safe hashtags with no consequences. 
Conclusion
Hashtags are a timeless feature to help you grow your audience. However, it is important to use a top Instagram hashtag analytic tool so that you will choose your hashtags effectively and optimize your performance on Instagram.