If you had asked twenty years ago what an influencer is, you would have probably been pointed in the direction of political leaders and celebrities. By then, modern-day major influencers (who are now in school) were either babies or not even conceived yet. In the span of two decades, the word influencer has baptized itself and emerged with a whole new if not an extra meaning and advantages that come with lowered qualification standards.
Because of their authority, knowledge, position, or relationship with their audience, they have the power to motivate others' purchasing decisions. They have a dedicated following in a particular specialty with whom they interact frequently. The size of their niche determines the extent of their following. And that would be an accurate way of describing an influencer.
The pressure with the myriad of influencers out there is getting your content noticed and subsequently the message, product, or service – promoted. Students who are busy creating content may not have time to write essays for classwork. However, with a reliable essay writing service like EssayPro, not only do you get tutoring material for studying, but experts help you craft competing academic work. This way, student influencers can get the chance to make money and still be productive in school without getting burnt out.
So how does being an influencer get you rich while still a student? Read on to find out.
1. Videos and Vlogs
This is by far the most popular choice for making the biggest earnings. All you need to start is to pick a niche or have interesting content and a recording device, then start posting. It's a good way to make passive income eventually. Here are some popular platforms:
YouTube
You start earning after 1000 subscribers and 4000 watch hours. It's estimated that you can make $3 for every 1000 views.
Instagram
This is another top earner for influencers. Yet, unlike YouTube, the site itself doesn't pay the creator. On Instagram, you can make money by collaborating with brands, or selling your own products.
TikTok
It's relatively new but it's definitely here to stay. TikTok is where the world discovered many young influencers. To start earning, you will need 10,000 subscribers and up-to-date content as it updates every 30 days. When you get your first 100,000 views, you get paid approximately $0.03 per 1000 views.
2. Blogging
Blogging is one of the old-school ways influencers have been making money. Writing blogs on niche topics that interest you can make you a lot of money. Ways to earn in blogging are through affiliate marketing, display advertising, sponsored pieces, and selling your products. 
You can get more insights by learning about blog marketing tricks to maximize output on your blog. Adsense has become a game-changer in making money through blogging.
3. Social Posts
Some people garner huge followings by their social media posts only. They post memes or stories that are funny or evoke emotion. It takes people who are creative and are avid users of social platforms. You will have to have several social media platforms to link to your posts.
4. Podcasts
You don't have to be on the radio station to be heard over the airwaves. Podcasts can make your voice heard without exposing too much of yourself. Armed with an exciting niche that you can keep up with, all you will need are a few pieces of equipment to start. 
Podcasts are like blogging but in audio format instead of written words and are more interactive. You can also make money writing about your podcast as an option for those who can't tune in. By using these two avenues, you can increase the chances of keeping your audience engaged.
How to Become an Influencer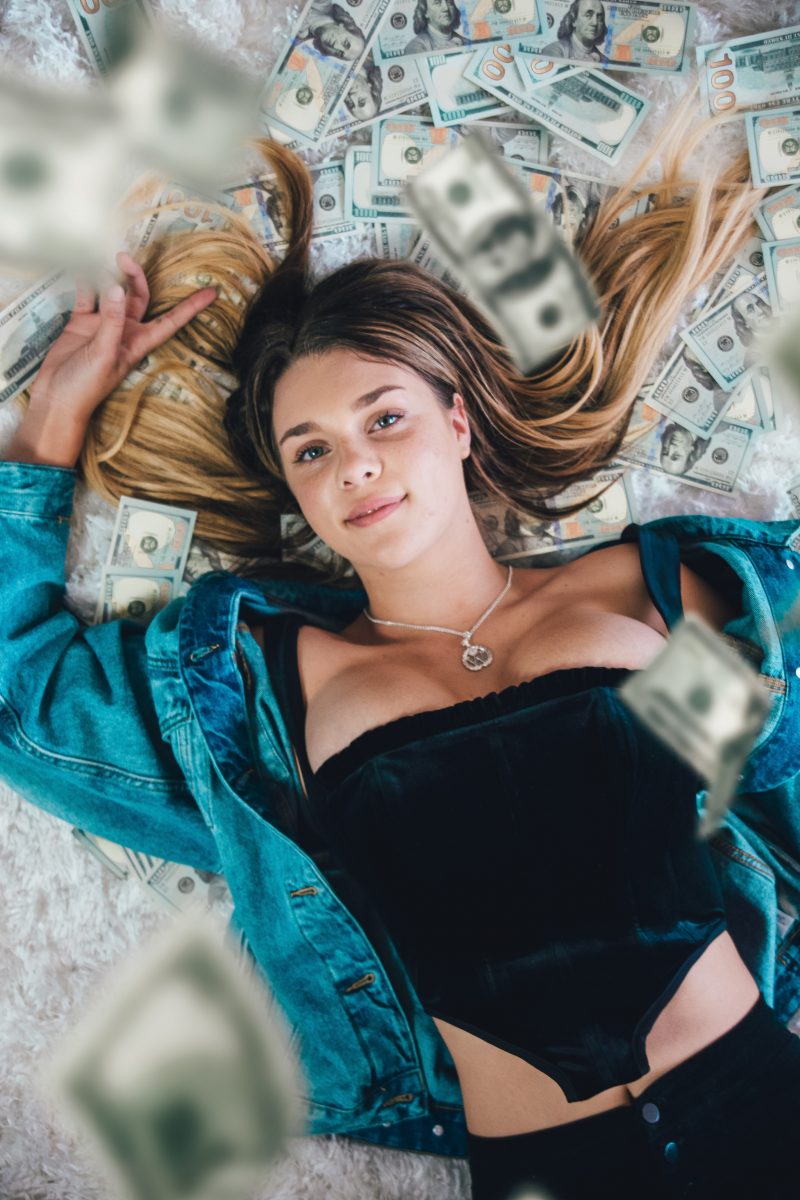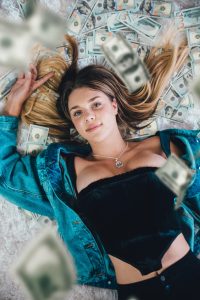 Now that we know the major avenues to get paid, let's see how you can make money through influencer marketing. The first obvious question is how to be an influencer while still a student? Here are a few steps to take.
#1- Pick a Niche 
This is by far the most important step. Your life as an influencer depends on what you create. When picking a niche, select one that piques your interest to keep you excited and consistent. It is also essential to pick a topic you have an aptitude for.
#2- Choose your preferred social platforms 
As far as social media platforms, you can be on any or all, but they should be platforms that you know you can manage easily and that meet your needs.
#3- Use business accounts
By doing so, you get more options and a better user experience. Although, the type of platform matters, and some don't offer business accounts.
#4- Use your best images
The visual component is the most important one of any social media account nowadays. And if you want to get rich, you can't ignore it. Hire a photographer if you can't take good photos on your own and don't forget about videos. Do what you must to produce quality content.
#5- Conceiving an attractive bio
Telling people who you are and what you're about is like a first introduction online, so better make it memorable.
#6- Know your audience 
When you know your audience, you can easily build a loyal following when you know your audience because your content will be targeted.
#7- Make relevant content
As mentioned earlier, picking a niche is essential, and the content you make along with its relevance will generate a large following for you. 
#8- Be consistent
As soon as you have great content and audience, be consistent. It's key to any successful relationship because it facilitates trust. And that will increase your influence level. Regular posts also increase visibility. This is because platform algorithms favor highly engaged users.
#9- Foster a relationship with your audience
Fans, as they are popularly known, are the authors of your story. They will kick-start your journey as an influencer. To succeed, you need to engage with your audience regularly. You can do this by answering questions in the comments section, thanking and liking comments, asking questions, or starting a discussion in the comment.  
#10- Find ways to get noticed
At some point, you will need brands to know you are ready to work with them. Reach out to brands related to your niche, network with other bloggers, visit events and show interest in brands by tagging them in your posts. 
It is important for you to know that there are drawbacks to this line of business. It's not all about making money and causing positive impacts. These disadvantages include:
hate comments 

creative block

pressure to keep up appearances 

constantly changing trends 

pressure from expectations

costs related to producing content. 
Conclusion
Conventional ways of making money are becoming less appealing to students, especially those who find classwork unrewarding. Online work pays and has proven to be a viable form of livelihood for many people. 
As such, it is a good idea to maximize the monetary part of being an influencer by educating yourself. You should also learn about common mistakes students make in order to make informed decisions. As many influencers as there are, you don't need much but the drive to do it. People have turned even the most unexpected things and made them relevant. So give it a try. If animals are making money as influencers, why can't you?