There is no arguing that social media is critical for running a business these days. In fact, if you are not leveraging social media platforms the right way, you are missing out on some powerful ways to strengthen your engagement with your consumers. 
That said, social media is also constantly evolving and at an unparalleled pace. If you wonder how to use these platforms for your business, here are some tips that can interest you!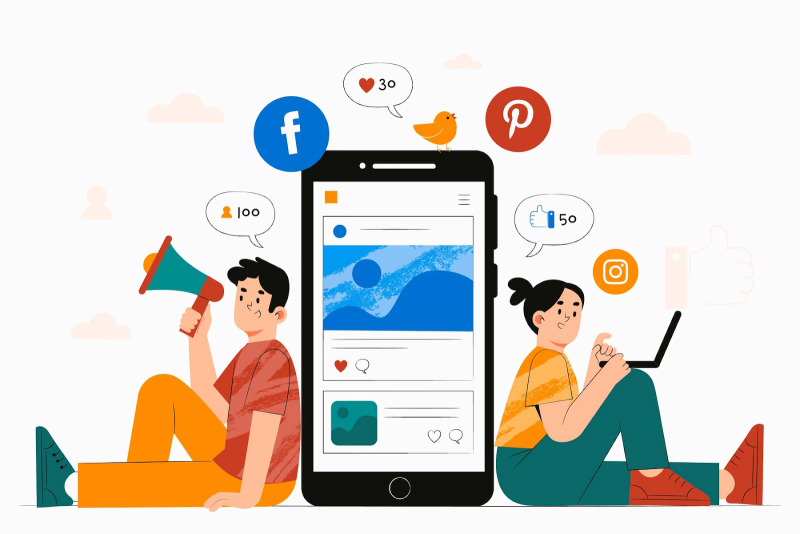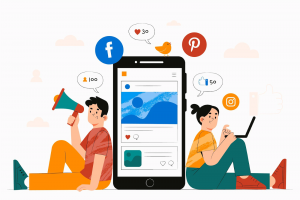 1. Keep the Consumer in Mind 
Once you start creating content, you should always bear in mind that you are posting for the audience. This means that it should be relevant, helpful, and interesting to people. 
It should do at least one of the following:
Offer thought leadership or demonstrate your knowledge or expertise in the business;

Answer a question; or

Satisfy a need relevant to the offering of your business.
That said, these days, lines are also getting a bit blurry. To use the example we gave above; if you are a student entrepreneur, you can also occasionally post something relevant to your audience, unrelated to your business. 
For instance, you can suggest academic resources that help you find spare time for running your business, such as WritePaper.com or other platforms. This information is likely to be useful for your audience since they belong to the same user group and might be looking for similar information that can help their lives. The takeaway is that you should always put your audience's interests first. 
2. Brand Identity 
If your business is new to social media, the first thing to do is create a brand identity that speaks for you. This can go a long way to building your brand recognition. With branded content, you will be able to connect to your present and future customers and show them the value you are offering. 
For instance, suppose you are a student offering physical training lessons online. You need to figure out what your unique value proposition is. Are you targeting other students who have a limited time after work and studies? Are you helping others to train without equipment? Your social media page, be it Facebook, Instagram, or YouTube, should resonate with this.
On top of this, you should already have a logo and a mission statement before setting up your profile. Although it is not necessary that you should have a website, it is strongly recommended. 
3. Leverage Multiple Platforms
It is always suggested that you take advantage of the abundant reach offered by social platforms. Thankfully, you can easily integrate your posts across multiple networks via third-party apps. 
This means that you only have to ensure that the format is right. These days, search engines such as Google even consider social media shares, likes, and comments when offering results. In fact, integrating social media for your SEO has become a crucial tactic. Therefore, no matter which social network you prefer, do not hesitate to spread the word across other platforms, too.
4. Maximize Your Reach 
Speaking of engagement, this is perhaps the most crucial aspect of reaching your audience. However, it often takes a bit of luck, too. As you would know already, going viral is not entirely in your hands. 
That said, there are indeed some ways for you to ensure that your posts get the maximum reach:
Post consistently; if you stop offering content in between, the engagement is likely to drop significantly

Keep your style consistent 

Leverage hashtags 

Explore the full range of formats offered by the specific social media network 

Focus on small and snackable content such as Shorts, and Stories

Host contests and giveaways

Engage with customers via Q&A sessions, live, and more 
At the end of the day, you will need to figure out what works best for your business. Of course, it will take some to understand what resonates with your audience, but with practice and a consistent offering of content, you will be able to build increasing engagement.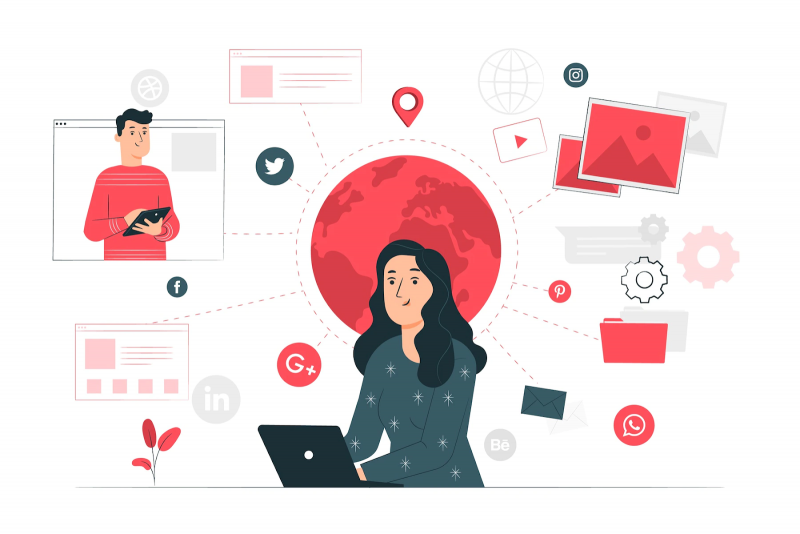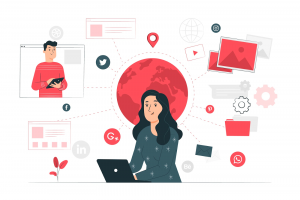 5. Learn How to Use Analytics 
Another important aspect to understand is the use of social media analytics. After all, without proper metrics, you will not understand whether your social media strategy is fruitful or not. Using analytics can also help you target the right customers so that you are not spending time and effort focusing on the wrong consumer group. 
Furthermore, social media analytics can offer you specific insight, such as pointing out where your efforts are lacking. Sometimes, even if you have engagement, you might not be getting enough click-throughs, or those visits might not be converting to sales. This is why it is crucial to understand how to work with analytics so that you can collect the most relevant data and infer the right points. 
Today, many social media platforms come integrated with such analytics. Nevertheless, it wouldn't be hard to find free or paid programs that offer you additional insight. To name a few – you can try Sprout Social, HubSpot, TapInfluence, BuzzSumo, or Snaplytics. 
6. Connect with Audience 
These days, it is possible for you to run an entire business via social media. This means that you can advertise, connect with targeted clients, and even offer customer care. In fact, many people use social media to talk to a business rather than to place a call or chat with a bot. 
And in a world where screenshots are a weapon, you need to make sure that you offer top-notch customer care and support for your clients. After all, remember that they prefer social media to receive better and more swift responses. So, we suggest that you stay on top of DMs and make sure to offer timely responses to any queries or concerns you receive. 
7. Take the Digital Marketing Course From Google 
What we listed here might give you an overview of how to use social media the right way for your business. However, if you want to get the details right, we suggest that you learn from the best. 
Google has a free digital marketing course that helps you gain a clear and better understanding of how to use social media for your business. It covers all relevant aspects of setting up a website, using local connections, and engaging with your audience. 
Not only that, this course is self-paced, so you can take it as you find the time. Whether you are a student or a full-time employee, you will be able to squeeze this into your schedule. And needless to say, this can be highly beneficial. 
8. Use Social Media for Networking 
Finally, a business cannot thrive as a single entity. Especially in the realm of social media, you need to support other entrepreneurs, which will get you bonus points. 
Not only that, social media is a treasure trove of networking opportunities. You can collaborate with other brands, cross-promote other businesses, and even join events and webinars that will give exposure to you as an entrepreneur. 
Final Thoughts
Using social media for your business is about diversifying your brand's potential. And there are no strict guidelines here. As long as you are able to connect with your audience in a civil and positive manner, you can experiment with different strategies to improve your brand visibility – and turn it into results!